The most easiest and tastiest salmon tacos I have ever made, the juicy spiced salmons, topped with simple salsa, lettuce and super simple avocado and mayo sauce to go with it, so refreshing! Serve with corn tortillas, lightly grilled until the cheese melts.. oh so good!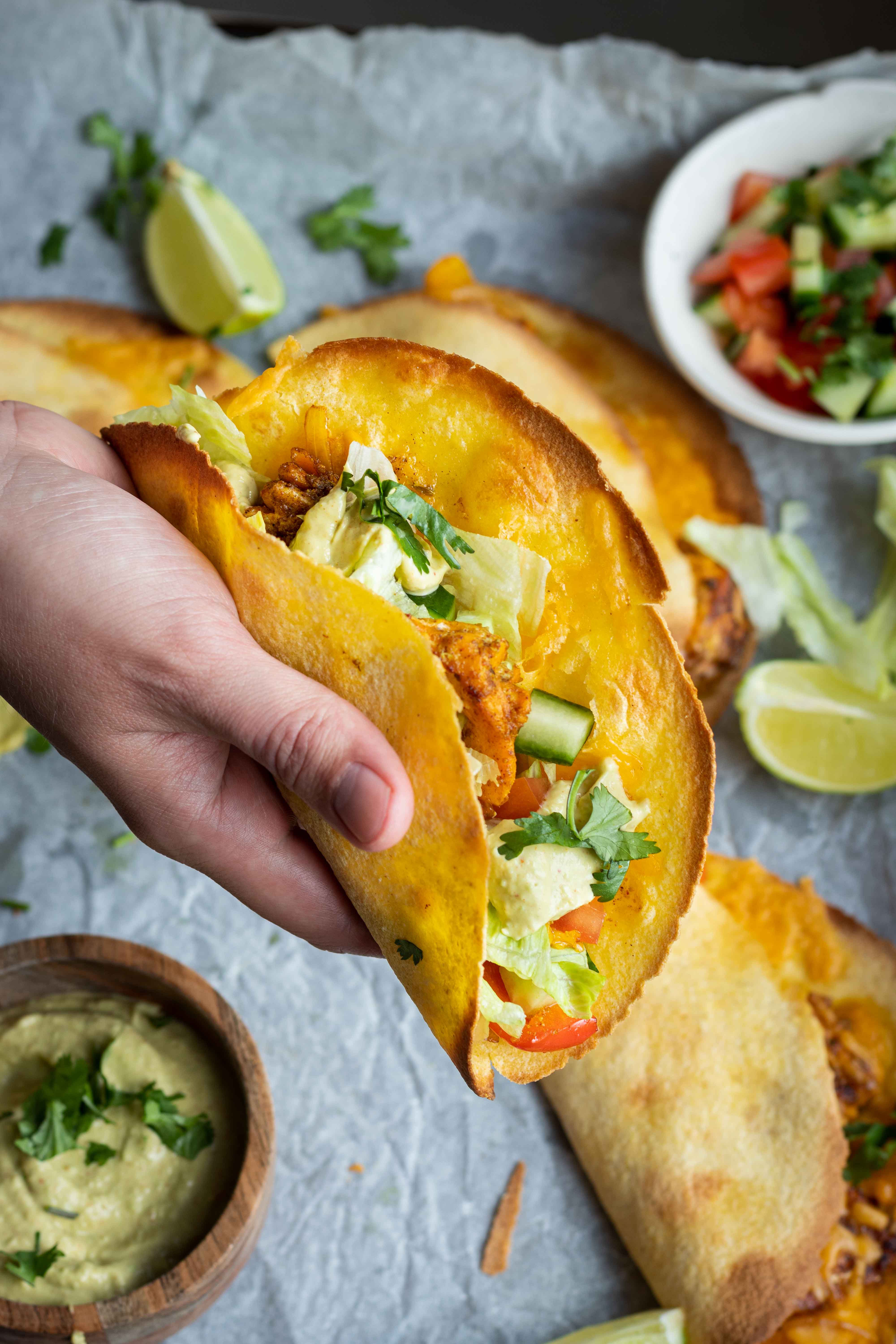 It's a very quick recipe to make, first get the salmon cooking, while the salmon is cooking make the dip and salsa ready. Then pop into the oven for couple of minutes just until the cheese melts and it's ready.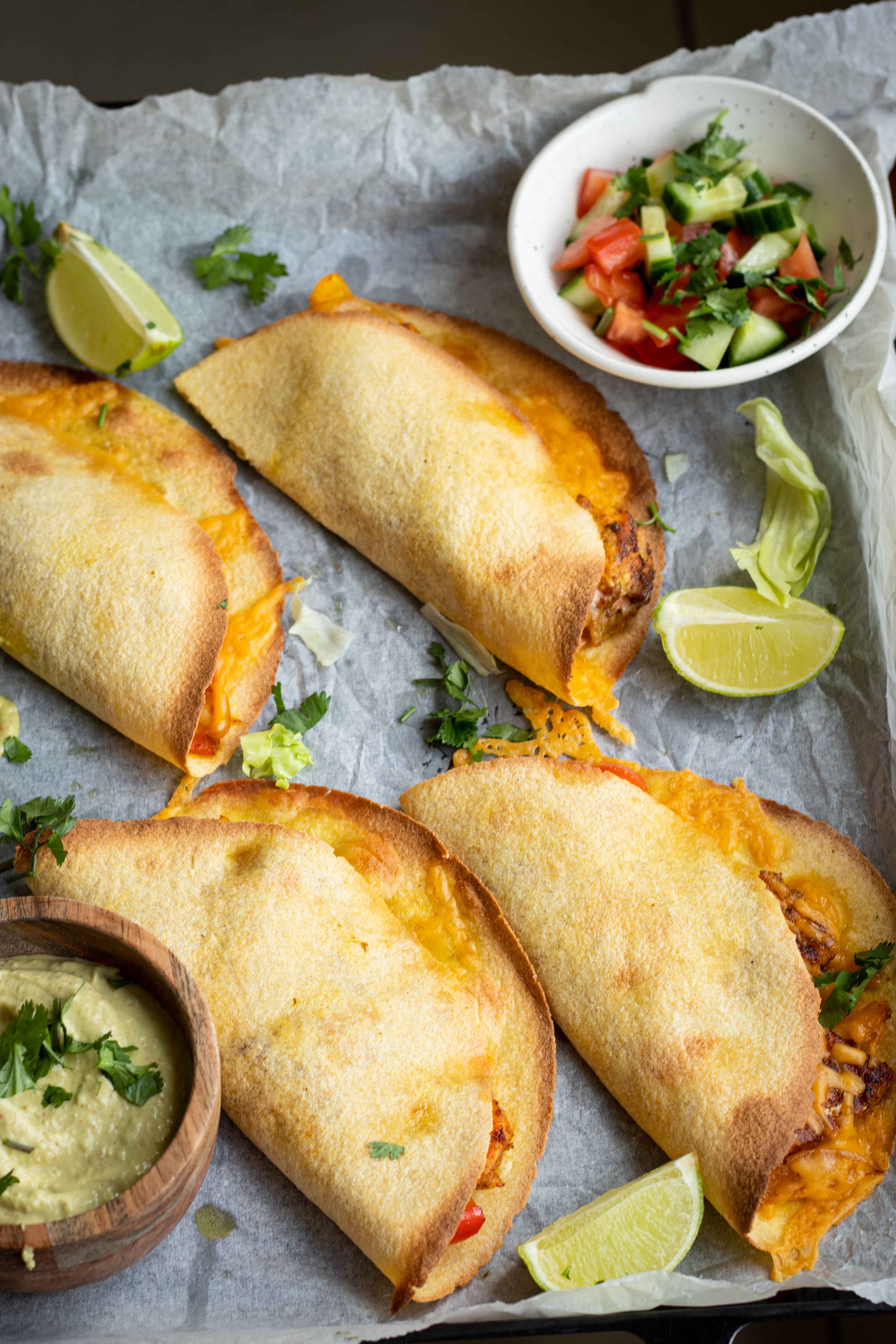 I have used very basic spices to pan fry the salmon, you can even oven bake it, but I liked pan frying mine as it makes it more moist and juicy.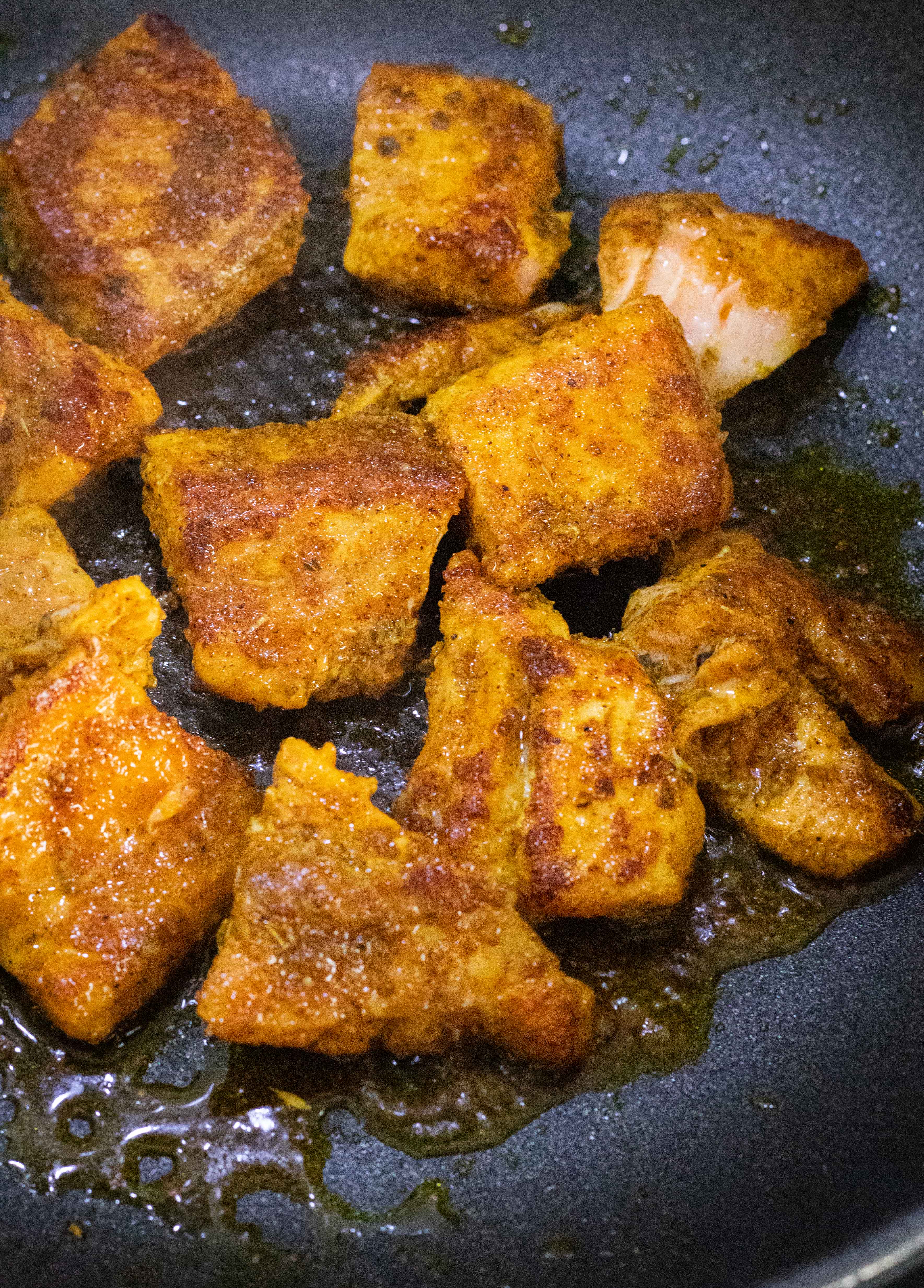 Also made a super quick salsa, nothing fancy but just tomatoes, cucumber and red onion chopped and mixed together, seasoned with salt and pepper and some fresh coriander.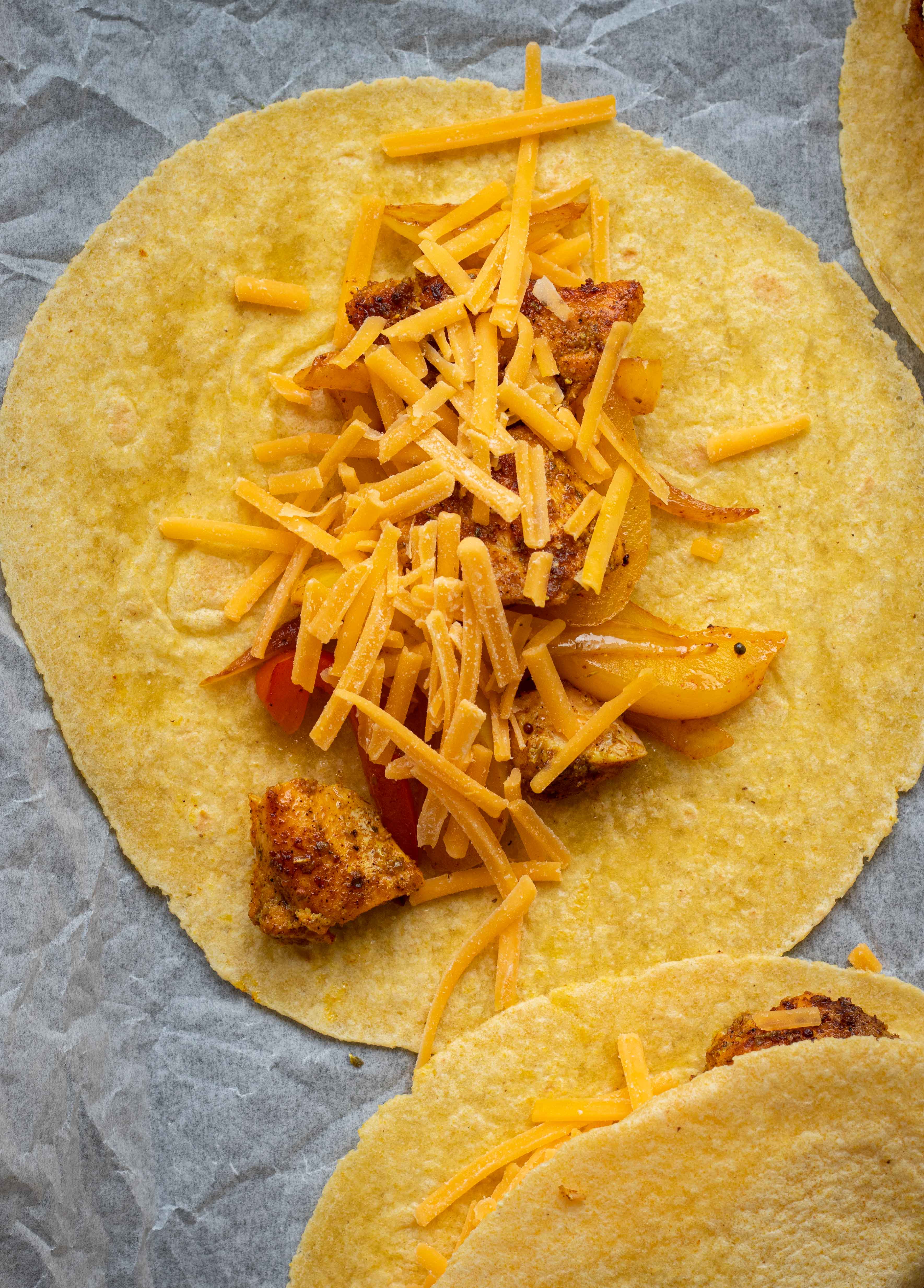 Everything comes together so good and when you pop the corn tortillas into the oven for a couple of minutes just intolerant the cheese melts, they become so nice and crispy and oh so tasty!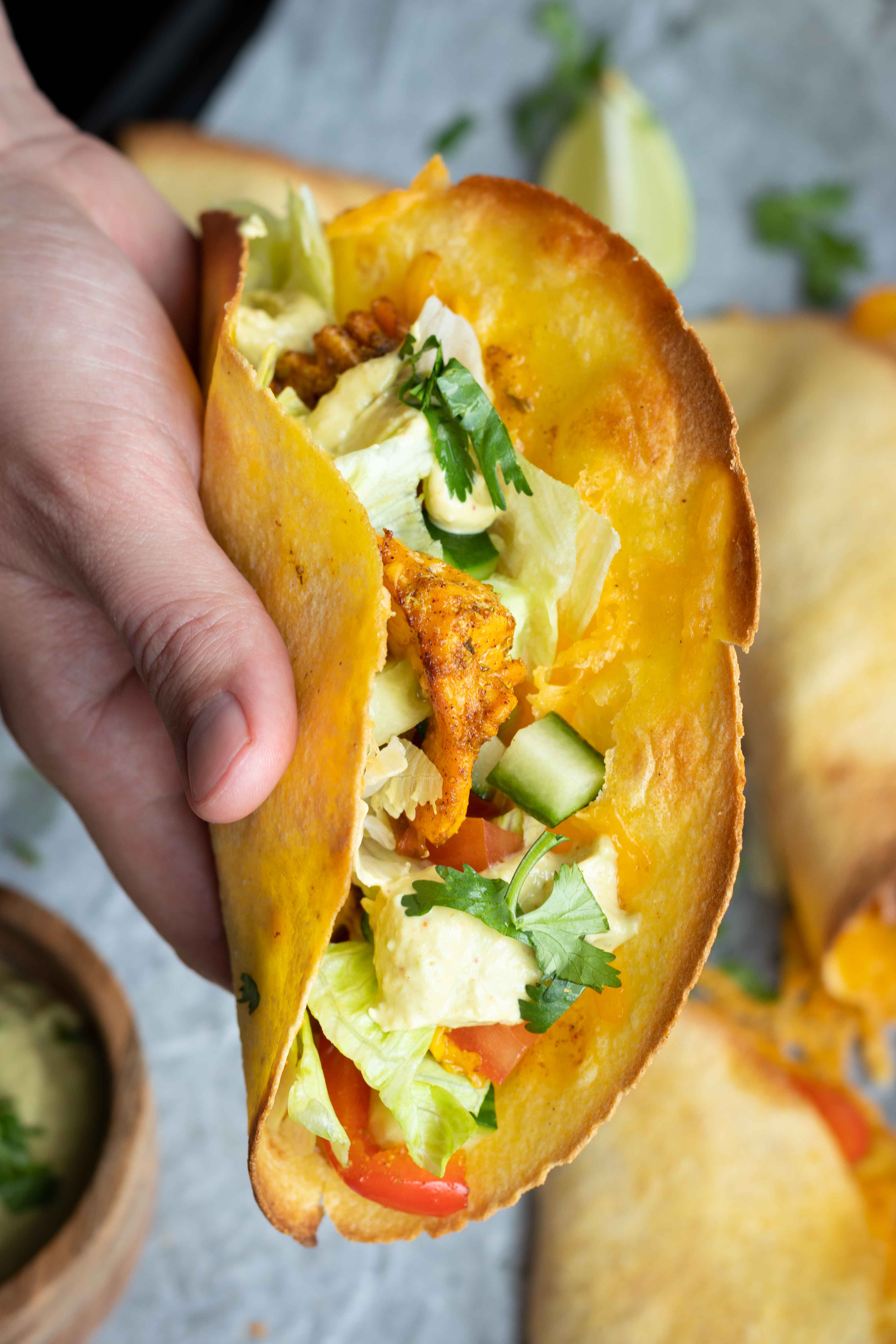 You may also like -
Spanish inspired Chicken and Chorizo bake
Baked eggs and chorizo - Spanish inspired Huevos a la Flamenca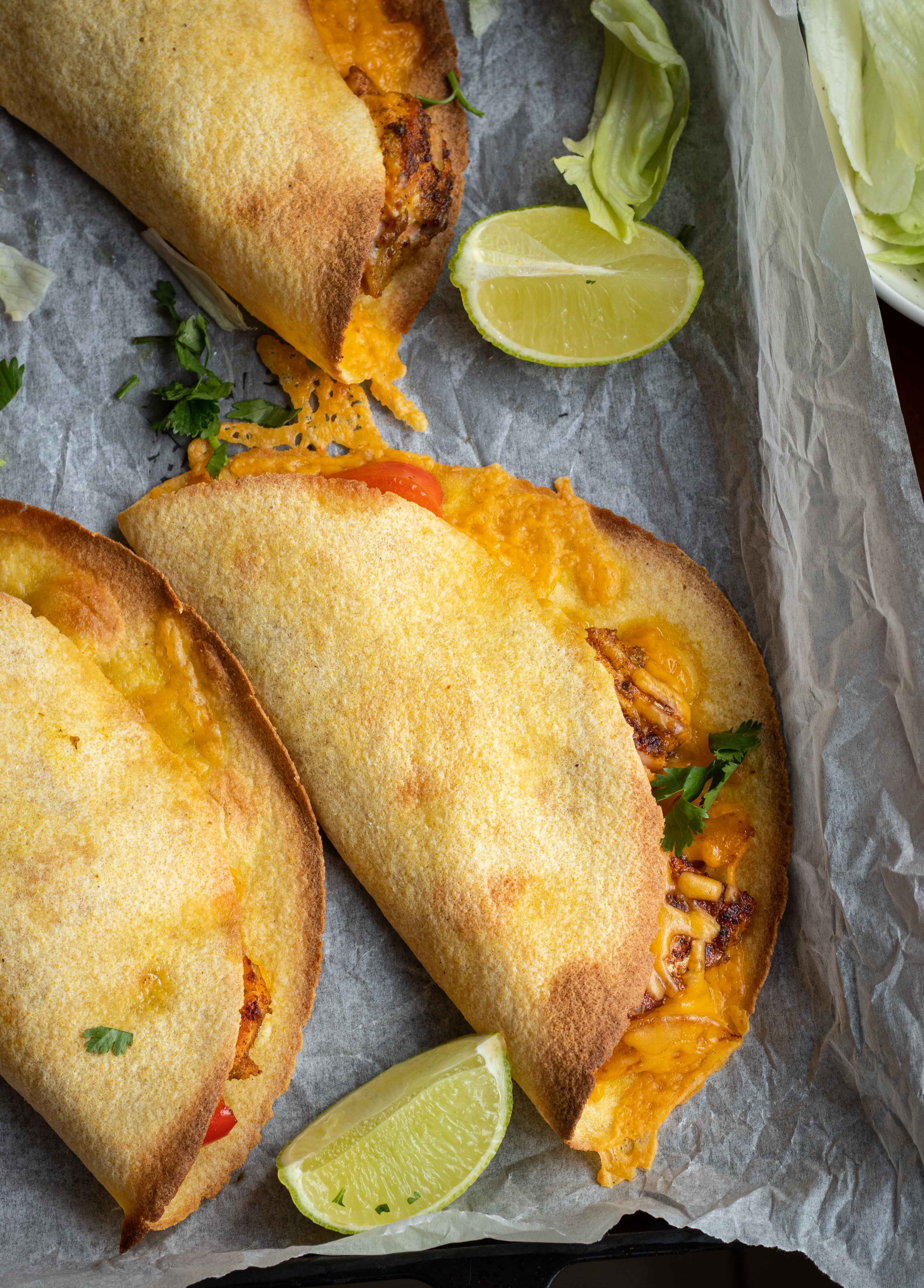 Please feel free to leave a comment or tag me on social media if you make it, I would love to see your creations. Please remember to use my hashtag #soulfulandhealthy
If you liked what you see here, please feel free to share it with family and friends. You can find me on Facebook, Instagram, Twitter and Pinterest
Love and hugs
S
Salmon tacos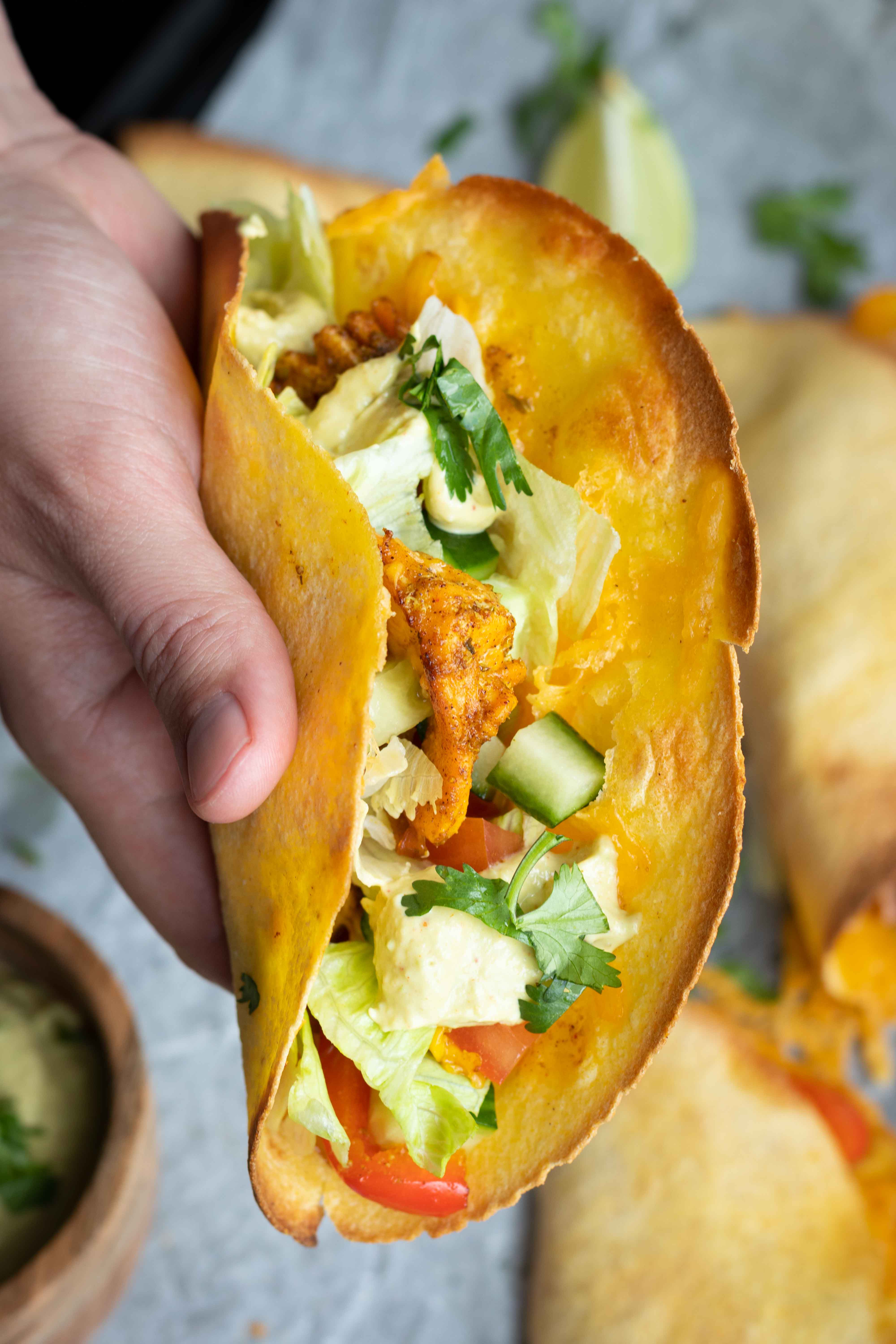 INGREDIENTS
For the salmon and peppers

2 large or 3 small fillets of salmon (skinless and boneless) cut into chunks
1 tsp smoked paprika
1/2 tsp garlic powder
1/2 tsp onion powder
1/4 tsp ground turmeric
1/2 tsp paprika
1/2 tsp ground cinnamon
1/2 tsp dried oregano
Sea salt to taste
Freshly ground pepper to taste
1 tbsp extra virgin olive oil to pan fry
1 red pepper thinly sliced.
1 yellow pepper thinly sliced
1 red onion thinly sliced

For the avocado sauce

1 avocado
2 tbsp mayo
Juice of 1 lime
Salt and pepper to taste

For the simple Salsa

1 cucumber chopped
1 tomatoes chopped
1/2 red onion finely chopped
Juice of 1/2 lime
1 tbsp freshly chopped coriander
Salt and pepper to taste
A drizzle of extra virgin olive oil

To serve

4 corn tortillas
Handful of grated cheese (cheddar or mozzarella)
Chopped lettuce
Chopped coriander to garnish
instructions
Pre heat the oven to 180 degrees Celsius. Line the baking tray with parchment paper. Set aside.
Mix all the spices together and coat the salmon pieces.
Heat up the olive oil on a non stick pan and add the salmon to it and pan fry on medium heat until done. This might take around 4 to 5 mins. Remove and set aside on a plate. In the same pan add your peppers, red onions and continue frying until soft and done for about 3 to 4 minutes. You can bake the salmon in the oven as well, with a spray of olive oil, for 15 mins on 180 for fan oven (each oven heat and time is different)
For the avocado dip - Add all the ingredients into a food processor or a small blender and blend into a smooth paste. You can adjust the amount of lime as per your taste. Set aside in a bowl, can be refrigerated for couple of days in an airtight container.
For the salsa - chop and mix the cucumber, tomato, onions and coriander into a bowl.
To assemble, place the tortilla on the lined baking sheet, add the peppers mixture, add the salmon pieces, drizzle grated cheese on top of the salmon. Carefully fold the tortillas into half and gently press it down, repeat the same steps for the rest. Bake in the oven until the cheese starts to melt, for about 5 minutes. Add the salsa, avocado dip, lettuce and freshly chopped coriander on top and serve immediately. Enjoy!