Indian spiced Clonakilty veggie pudding cutlets
The most popular and Award winning Irish brand Clonakilty have now launched a Clonakilty veggie pudding, yes you heard that right! The veggie pudding made with the same passion as their black pudding and white pudding, it has the same oatiness with a beautiful spices and aroma.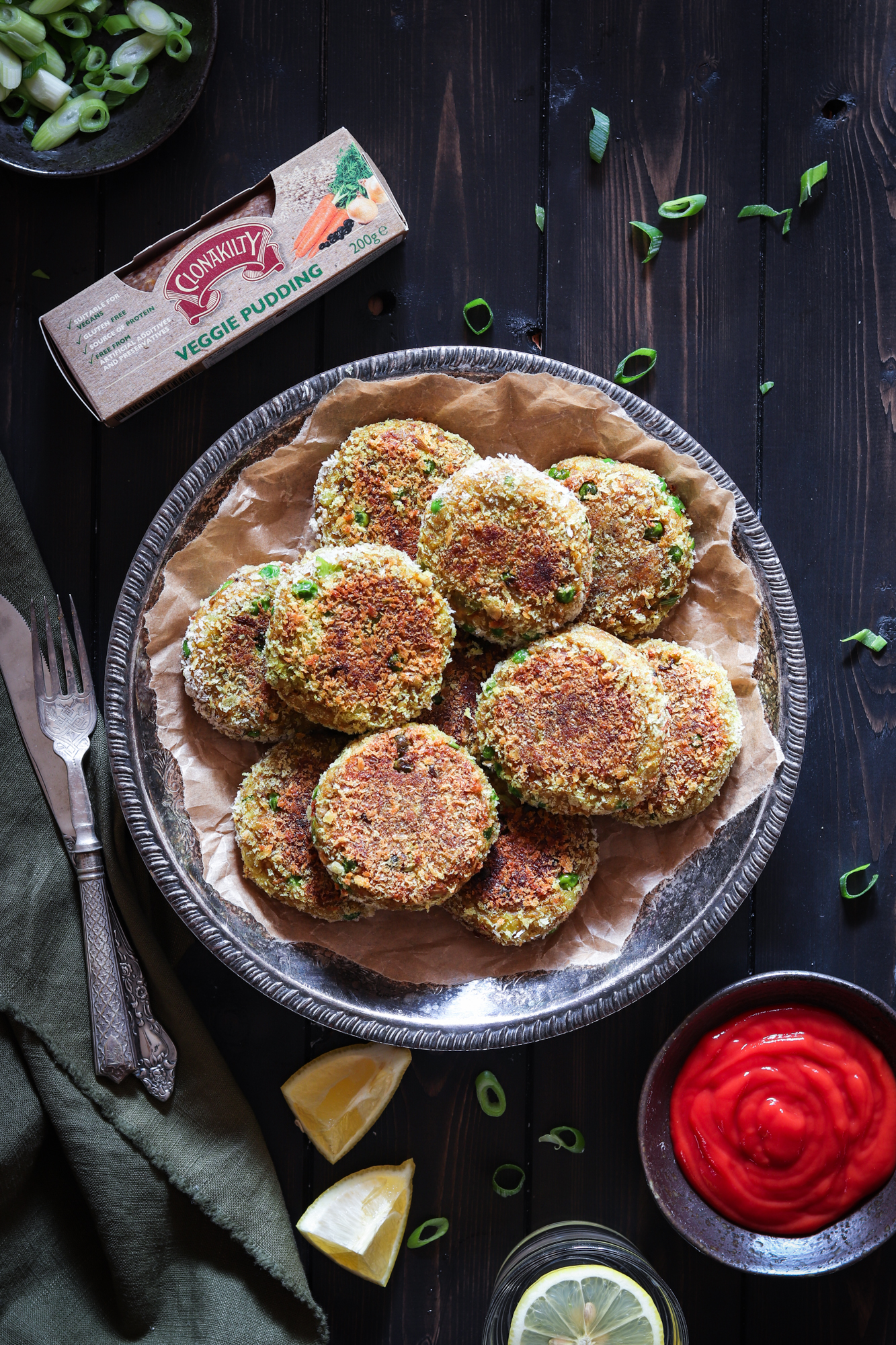 The Clonakilty veggie pudding consists of natural, plain and simple ingredients that are all straightforward, with no added preservatives. The pudding ingredients are Gluten Free Oatmeal, Onions (35%), Water, Black Beans (8%), Carrots (6%), Pea Starch, Salt, a secret family spice mix. The secret spice mix used in Clonakilty puddings only one person Colette Twomey knows its ingredients. Now vegans and vegetarians can enjoy their delicious pudding with no compromise on taste and added advantage of it being gluten free.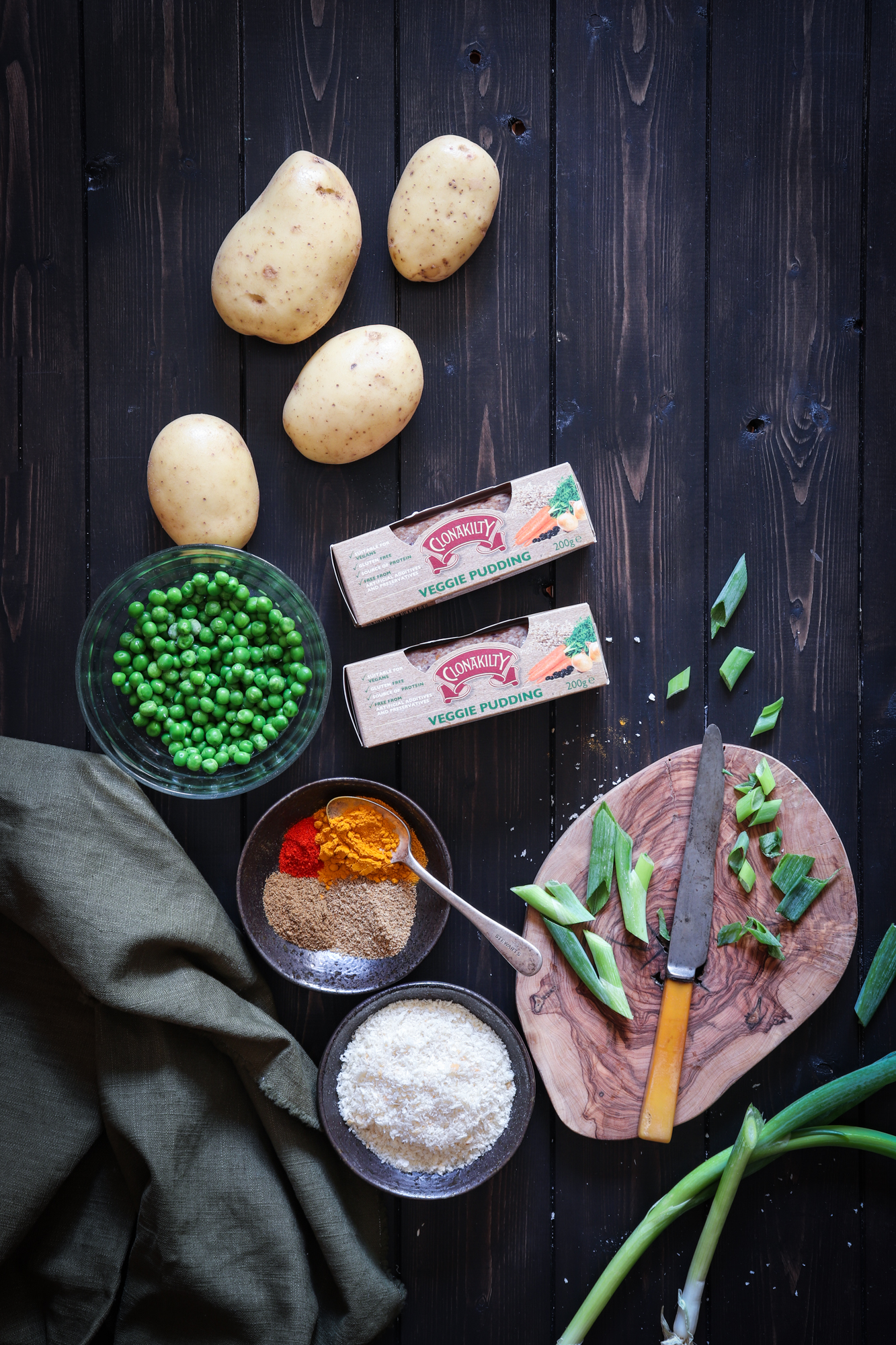 This veggie pudding can be used in many recipes in replacement of any meat product, also can be enjoyed in many such recipes and not just as a breakfast fry.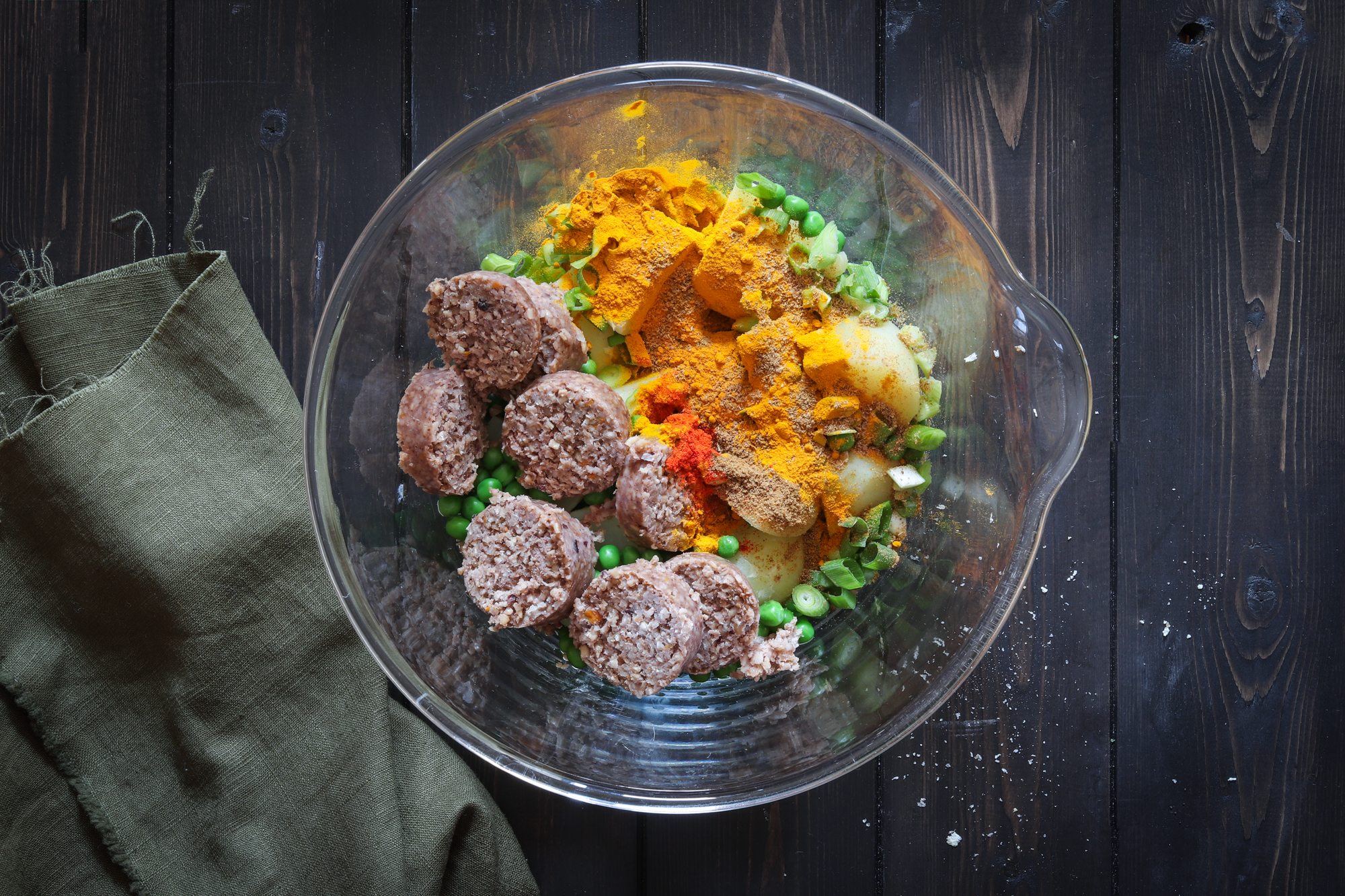 I was kindly offered to try Clonakilty Veggie pudding and to create a delicious recipe using their brand new veggie pudding. I have used their black and white pudding for breakfast many times at home and we have loved it. I was delighted to be able to create a recipe for a product that I have used and liked before.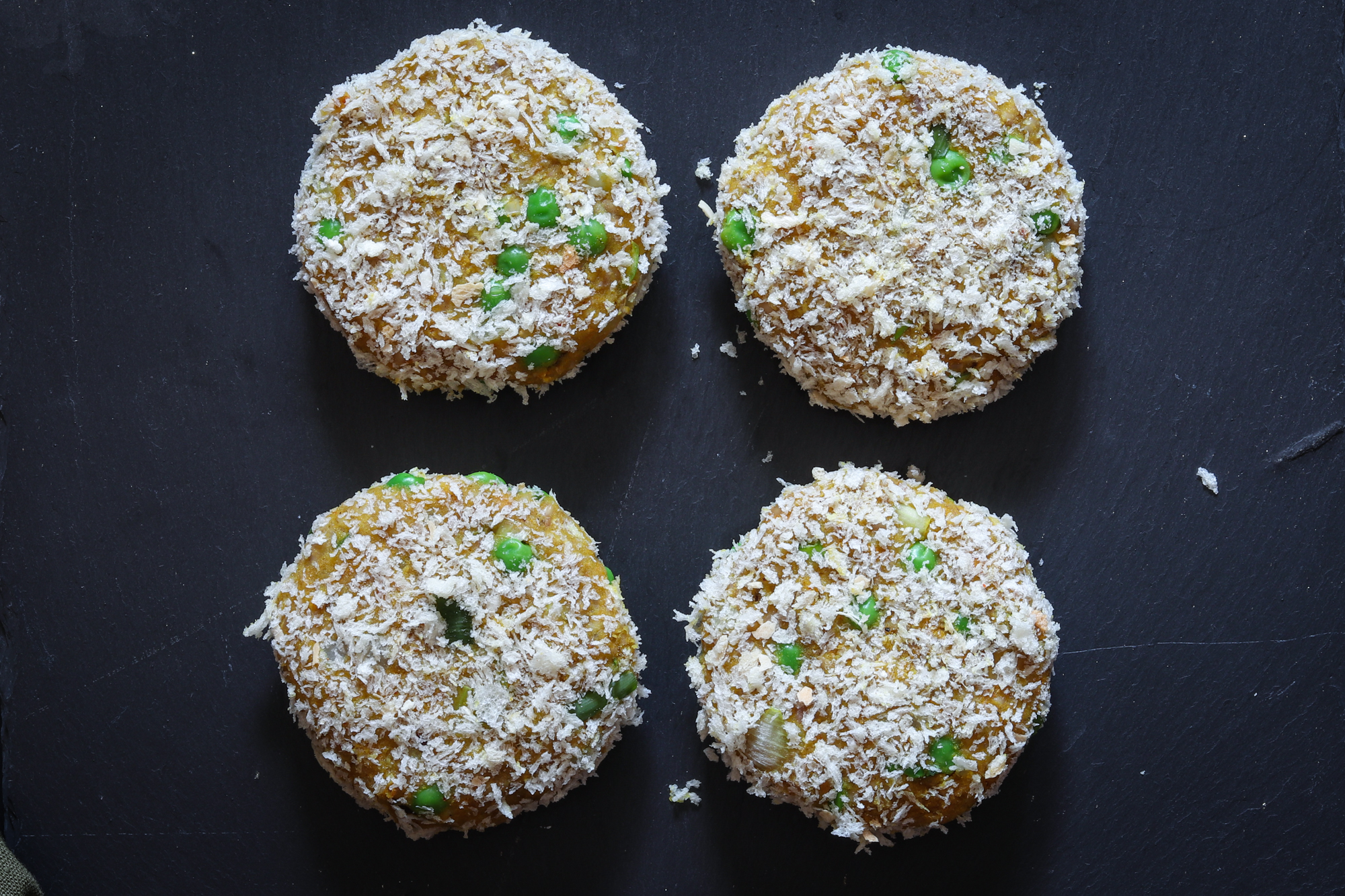 I have created a simple Indian spiced cutlets using the Clonakilty veggie pudding and I cannot tell you how tasty they turned out. When I asked my little boy how is it, he said 'YUMM! :) I couldn't wait to finish photographing them and I won't deny I ate few while I was shooting! So yumm for sure. :D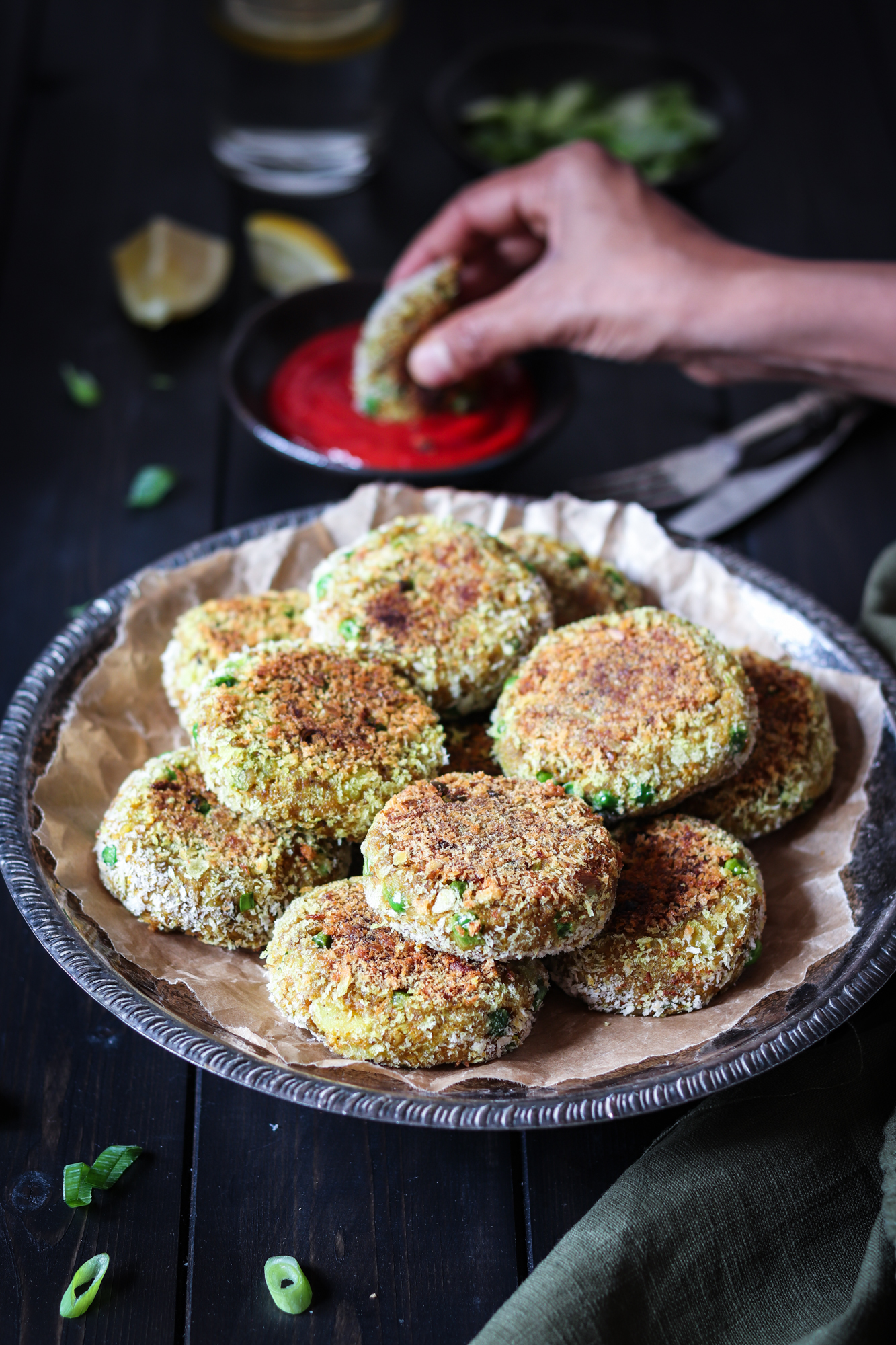 I have used very simple ingredients, the idea was to retain the taste of the veggie pudding and not overwhelm it with other spices so I have used very mild Indian spices, so you can taste the real taste of the Clonakilty veggie pudding in the final dish.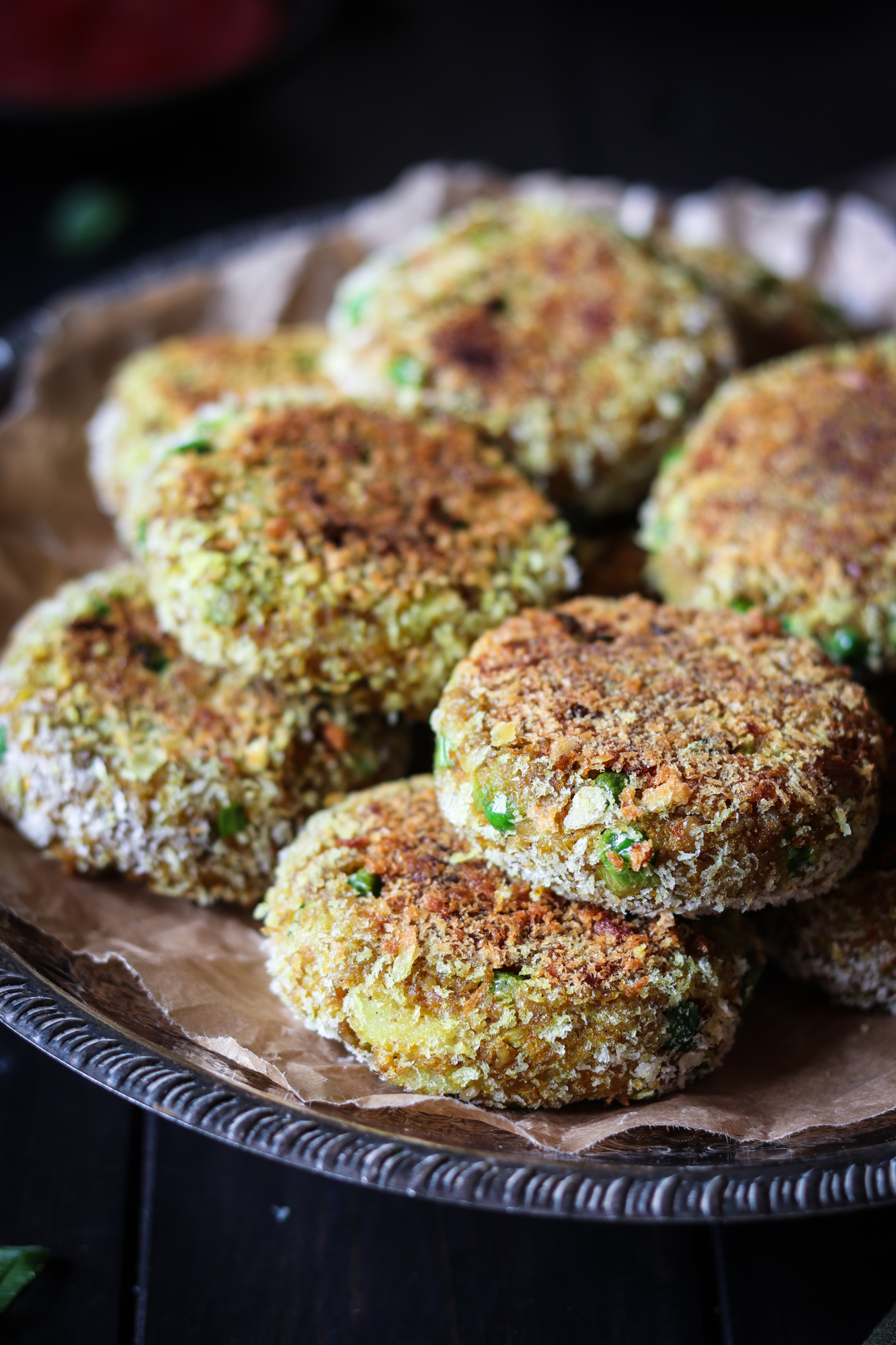 This recipe is suitable for vegans and vegetarians just like the veggie pudding itself. It already consists of aromatic spices and veggies, so I have used potatoes and green peas and spices like turmeric, cumin and coriander.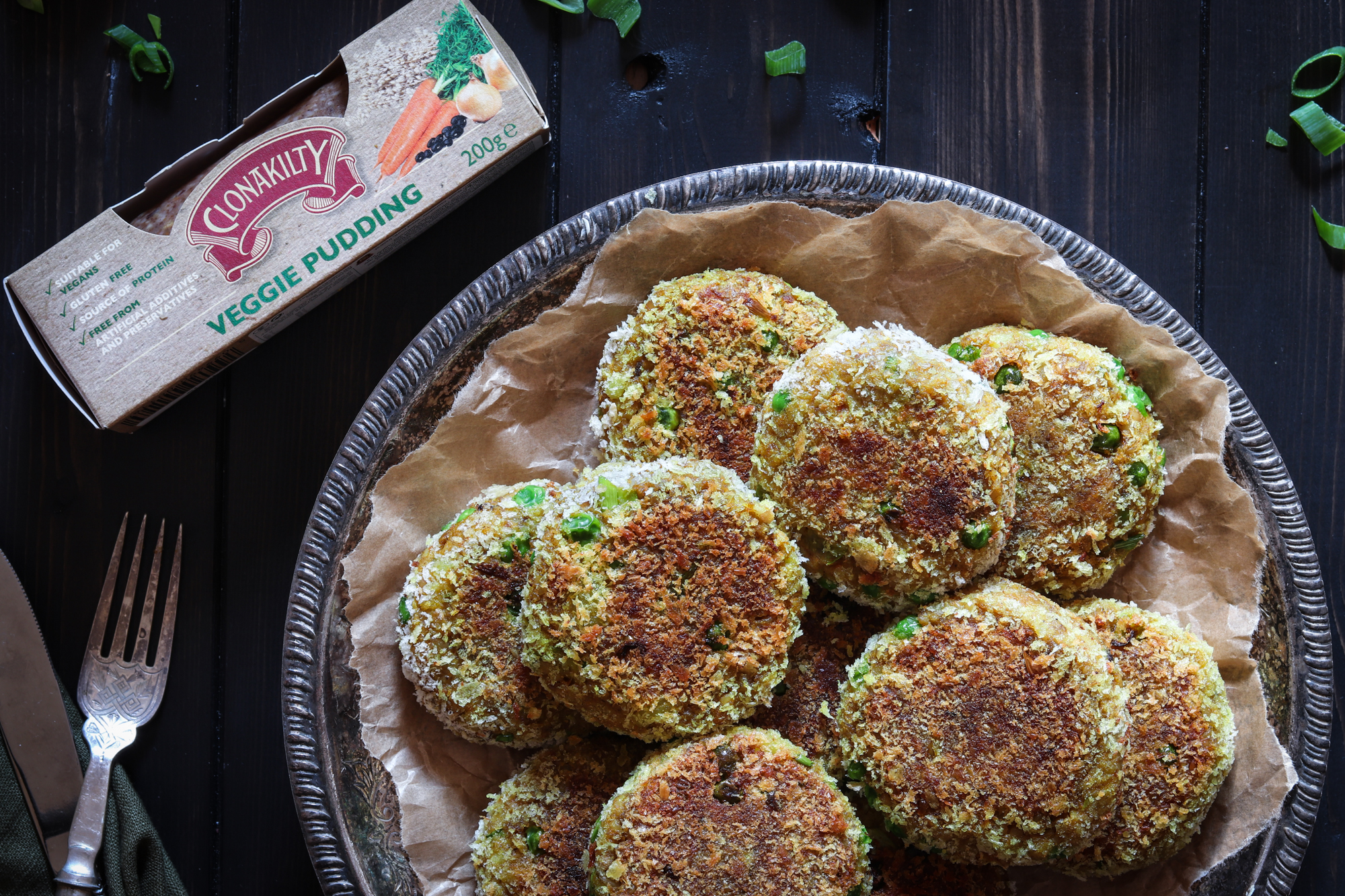 Coated with panko bread crumbs and pan fried, makes these cutlets crispy on the outside and soft on the inside. These cutlets can be enjoyed by themselves with a bit of ketchup or even added in between burger buns and made into a simple burger, even tastes delicious added into wraps.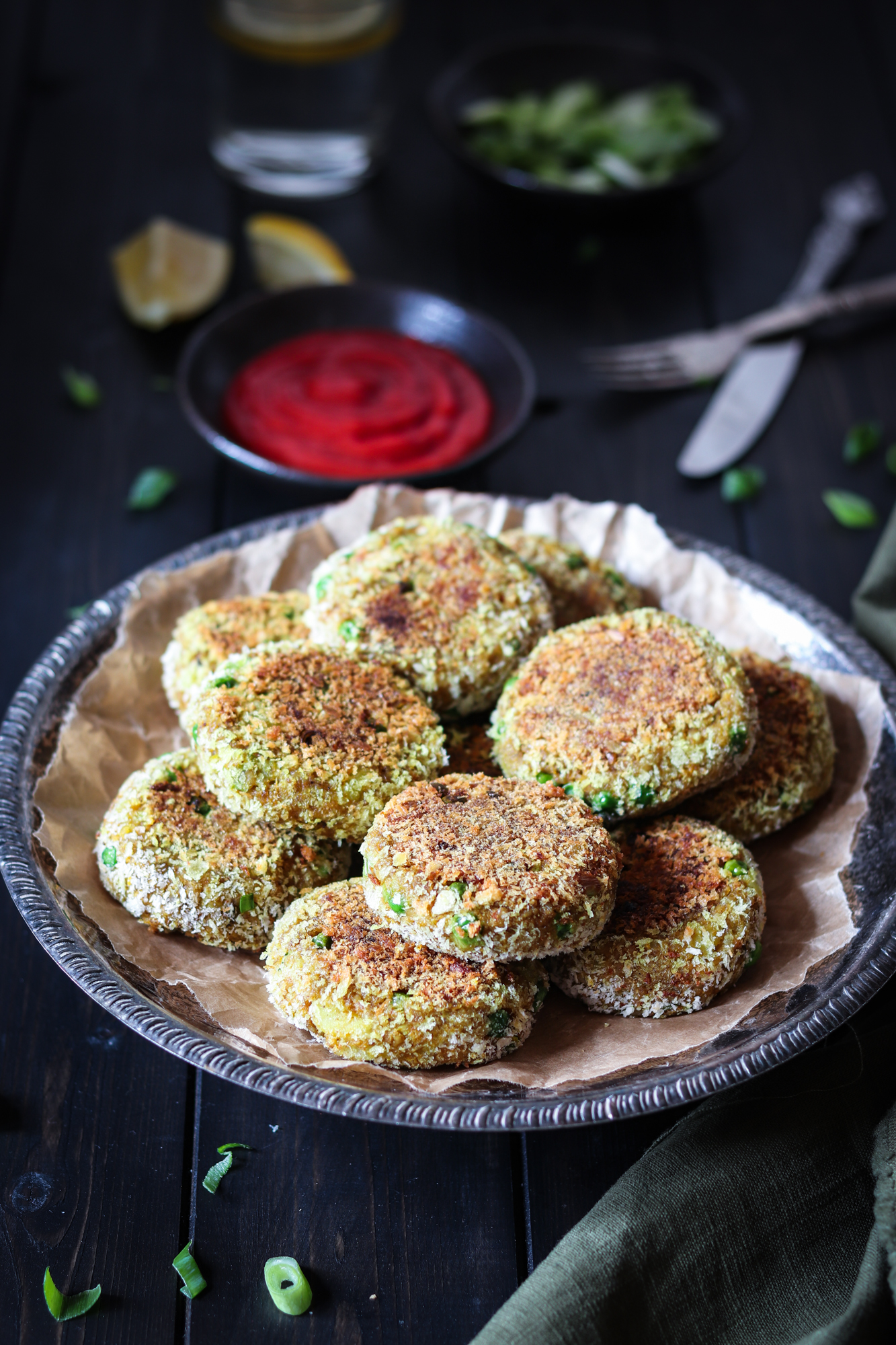 Let me know if you tried my recipe, please feel free to tag me and use my hashtag #soulfulandhealthy on your lovely creations, so I don't miss them.
Liked what you saw here, please free to share it with family and friends. You can find me on Facebook, Instagram, Twitter and Pinterest
Warm hugs
S.
Indian spiced Clonakilty veggie pudding cutlets
| | |
| --- | --- |
| Servings: | Makes 15 Cutlets |
INGREDIENTS
2 packs of Clonakilty veggie pudding
4 large potatoes, peeled and boiled
1 cup green peas
2 scallions finely chopped
1 tsp ground turmeric
1 tsp ground cumin
1 tsp ground coriander powder
Salt and pepper to season
1 ½ cup panko bread crumbs
3 tbsp of oil for frying
instructions
Unpack the Clonakilty veggie pudding and gently crumble it into a large mixing bowl. Add the boiled potatoes, green peas, all the spices and using your hands mix well until well combined.
Take about a large tablespoon of the mixture in your hands and make a patty or a cutlet. Dip it in panko breadcrumbs.
Heat the oil on a non-stick pan and pan fry the cutlets on medium heat, for about 4 to 5 mins, until nice and brown on both sides.
Serve right away with tomato ketchup.

Disclaimer - This post was sponsored by Clonakilty, I have been using their products and I am happy to work with a brand I have been using for years now. Read more about this brand new product and where to buy from here