Dal is the most loved, most eaten in every house hold in India. I can literally live on it everyday. A humble bowl of Dal with rice is a perfect match made in Heaven.
Every household has its own version of dal, here I am sharing with you all my version of dal fry. Normally we use toor dal or split pigeon peas, the taste is much more richer and i personally prefer that, but here I have used masoor dal or pink lentils which we can commonly find in all supermarkets in Ireland, the taste is not as rich as toor dal but works well because it cooks faster on a stovetop. (available in any Asian stores).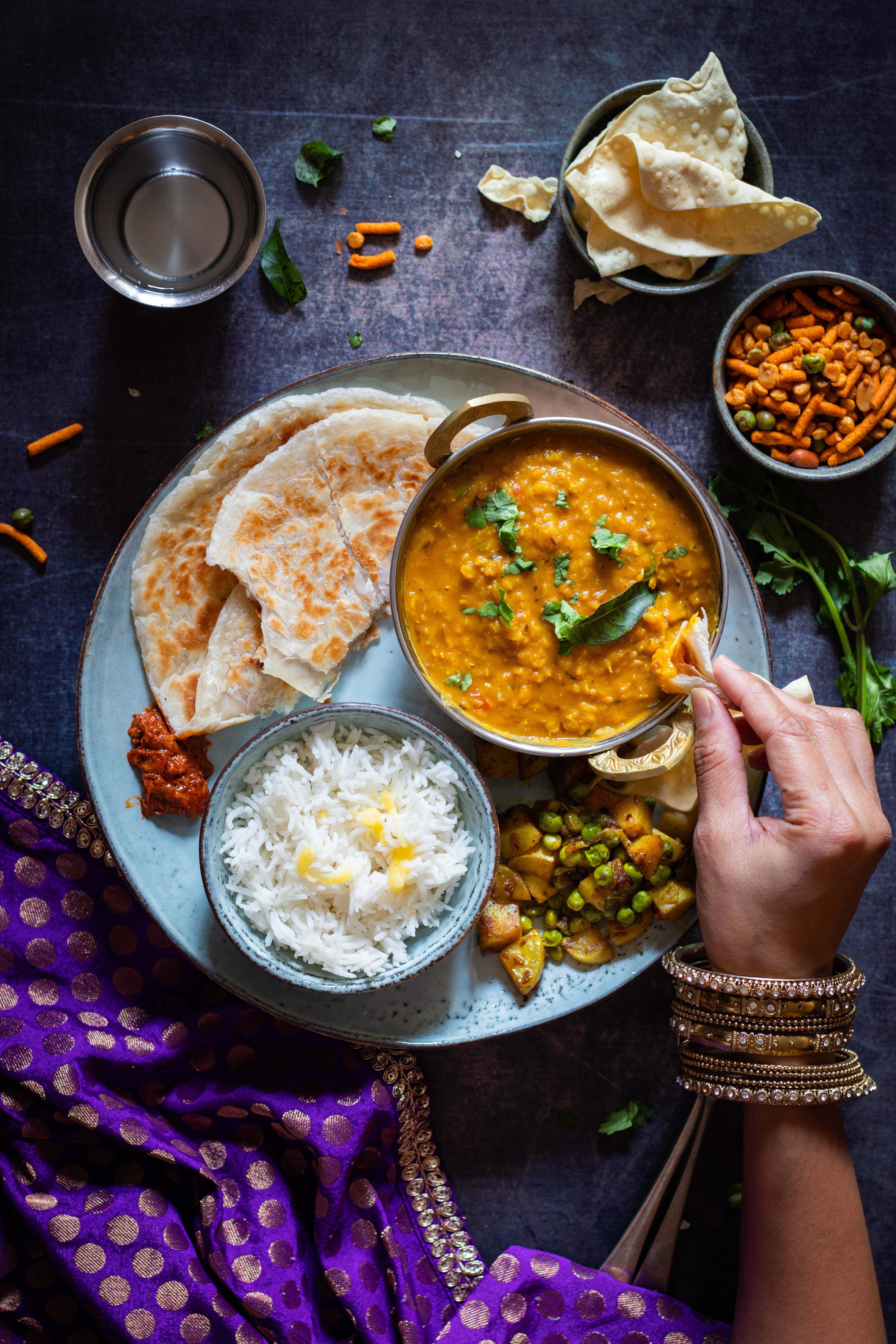 Making a Dal is extremely simple and the outcome is delicious! This type of Dal fry is what you would find in restaurants. Such a comforting bowl of goodness in any kind of weather. We Indians love our dal and we can have it all day everyday and sometimes twice a day with warm rice and ghee. ;)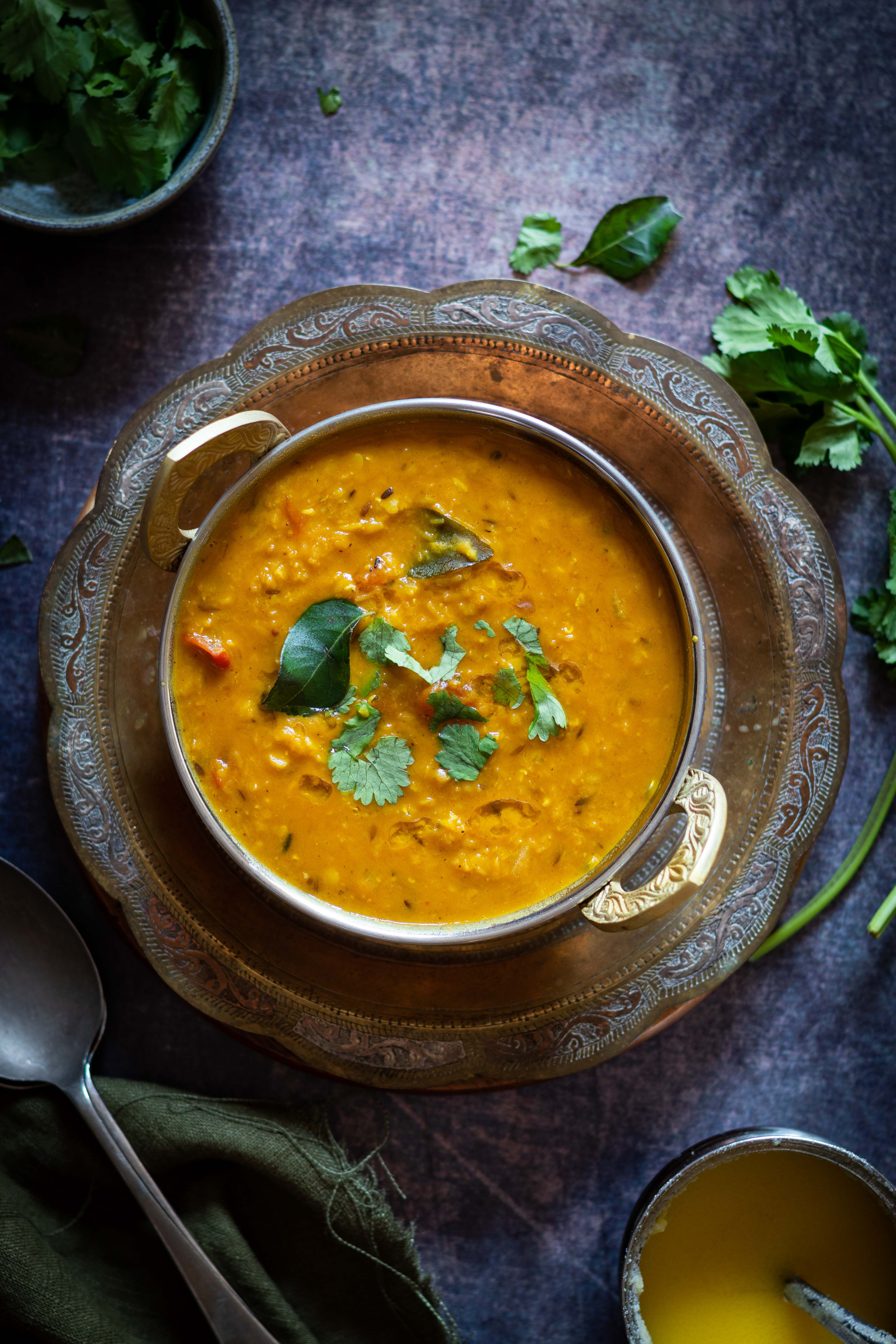 Serve this with cooked basmati rice with a dollop of ghee or can be enjoyed with naan, rotis and chapathis. I love mine with rice and ghee with Indian pickle on the side.. so yumm!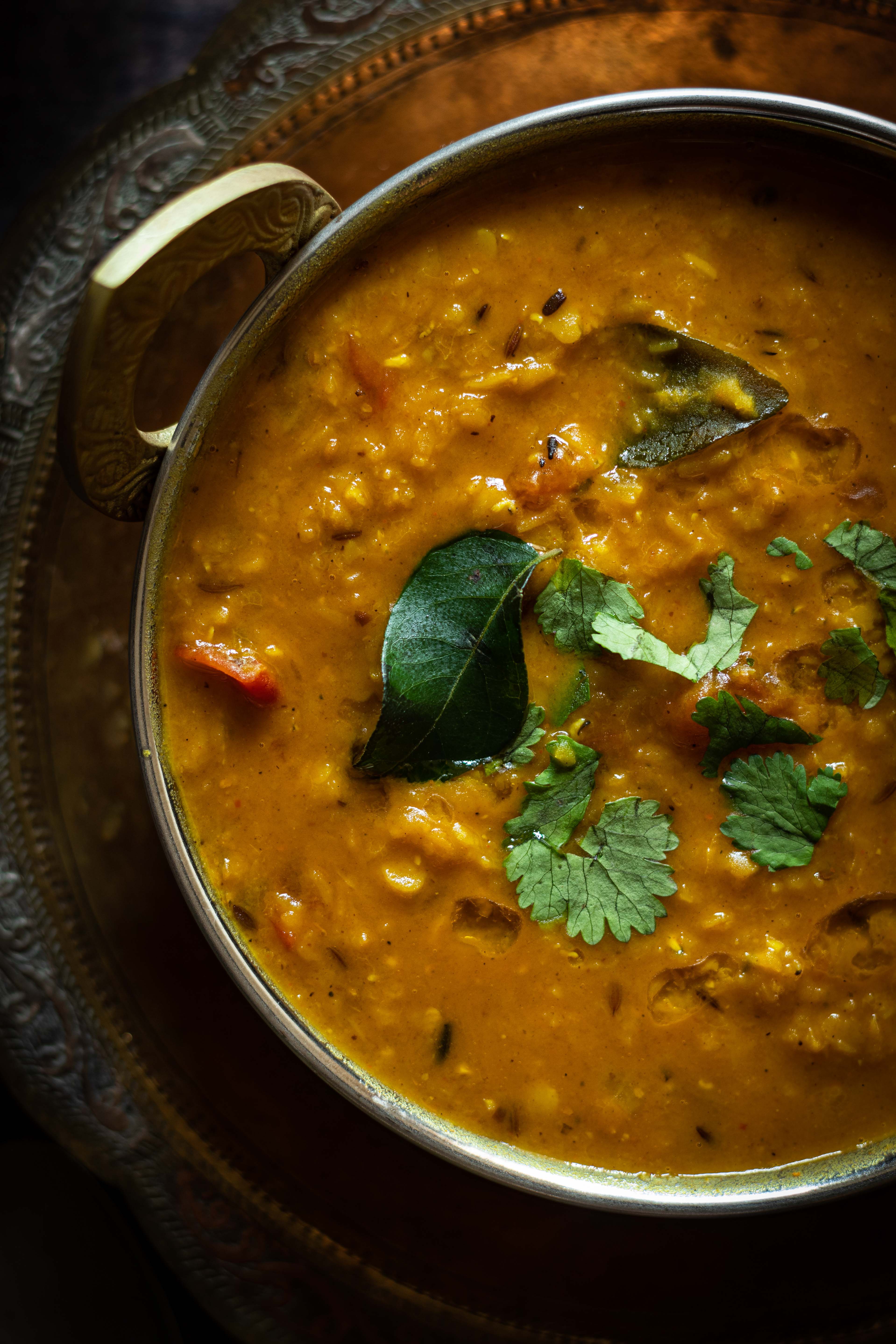 I hope you enjoy this as much as I did, please let me know if you try this do leave a comment below. Do remember to use my hashtag #soulfulandhealthy
If you liked what you see here, please feel free to share it with family and friends. You can find me on Facebook, Instagram, Twitter and Pinterest
Dal fry
INGREDIENTS
To cook the dal -

1/2 cup or 80 grams of toor daal (split yellow pigeon peas) or Masoor dal (pink lentils)
1 and 1/2 cups or 375 ml of water
Pinch of turmeric

To make the dal fry

1 tbsp of ghee or sunflower oil
1 tsp ginger and garlic paste
1 medium onion chopped
1 large tomato chopped
1 tsp cumin seeds
1/2 tsp mustard seeds
10 curry leaves
2 green Chillies
1 to 2 dried red chillies
A pinch of asafoetida
1/2 tsp turmeric powder
1 tsp Kashmiri red chili powder
1 tsp Kasuri methi (Dry fenugreek leaves)
1/2 tsp Garam masala powder
A handful of fresh chopped coriander leaves to garnish
instructions
Rinse the lentils with water two times and drain the water and set aside.
Add the lentils into a pressure cooker add the water and let it whistle two or three times. Or if using a big pot add the water and let it cook until done, this might take some time. If you don't have a pressure cooker then you can use Masoor dal it cooks faster on the stove top than Toor Dal. Once done set aside.
In another non stick deep saucepan add the ghee or oil, once it's hot add the mustard seeds, let them splutter. Then add the cumin seeds and curry leaves.
Add the onion and sauté until translucent, for 2 to 3 minutes, do not burn them. Add the asafoetida and stir in.
Add the ginger and garlic paste, fry for a minute. Next add the green chillies and sauté for a minute.
Next add all the spices, turmeric, Kashmiri red chilli powder mix well.
Next add the tomatoes and fry on medium flame until the oil separates from the tomatoes.
Add the cooked lentils and mix well, add about 1 cup of water and salt to taste. Then adjust the consistency, it should be of medium thickness not very watery.
Let it simmer on low heat for 5 mins, stirring few times in between.
Rub the Kasuri Methi in between your palms and add it to the Dal. Garnish with fresh coriander leaves and serve with rice, roti or naan.