Beef Tomato Basil Pesto Pizza with Pizza Da Piero Base
When I first moved to Ireland in 2012 my husband and I were exploring different kinds of cuisines and different ways of cooking as well. It was that time we discovered Pizza da Piero and when we first tried it at home, I was quite impressed by its quality, it was nothing like a ready-made base bought from the store. The texture is same as you would make at home. So, since 2012 I can't even count the number of times, we have made different varieties of pizza using Piero's pizza base and it has never disappointed us at all. The quality and taste are the same even now as it was when we used it for the first time.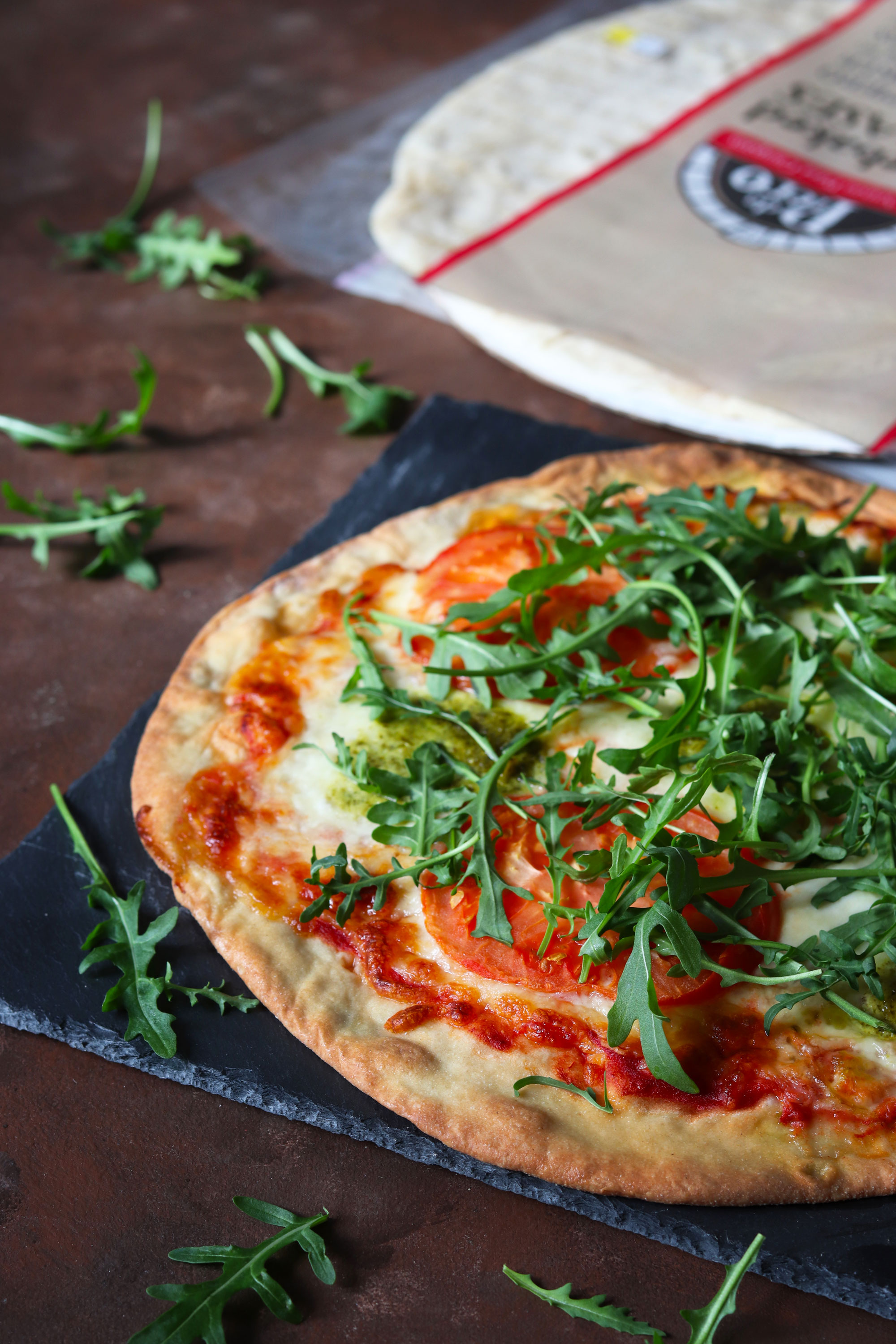 Although I have learnt to make my own pizza base at home, at times when I don't feel like making it but still crave for a pizza we always go for this base. I love that it is thin crust and stone baked. It's light and delicious! We hardly order take away these days after we found out this amazing base.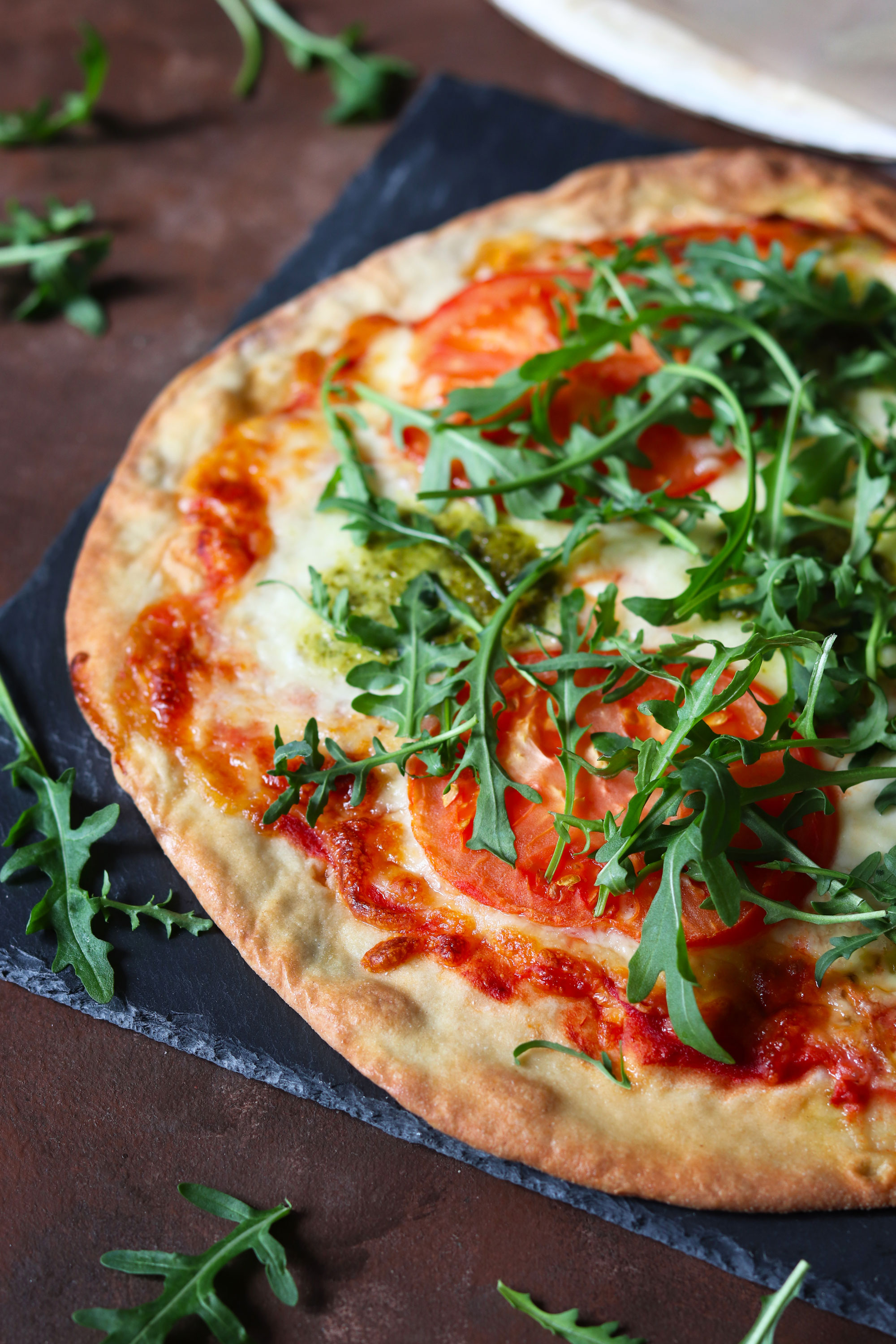 A little about the Master-Baker Gianpiero De Vallier, he is an Italian who has brought his passion to Ireland. Together with his Irish wife, Cliona, they established The Artisan Pizza Company in 2007. Did you know that It takes two days to make each of their pizza bases? Every base is handmade using traditional Italian methods which allows the dough to take time to ferment which is what makes it light and easily digestible. The best part is it's vegan too.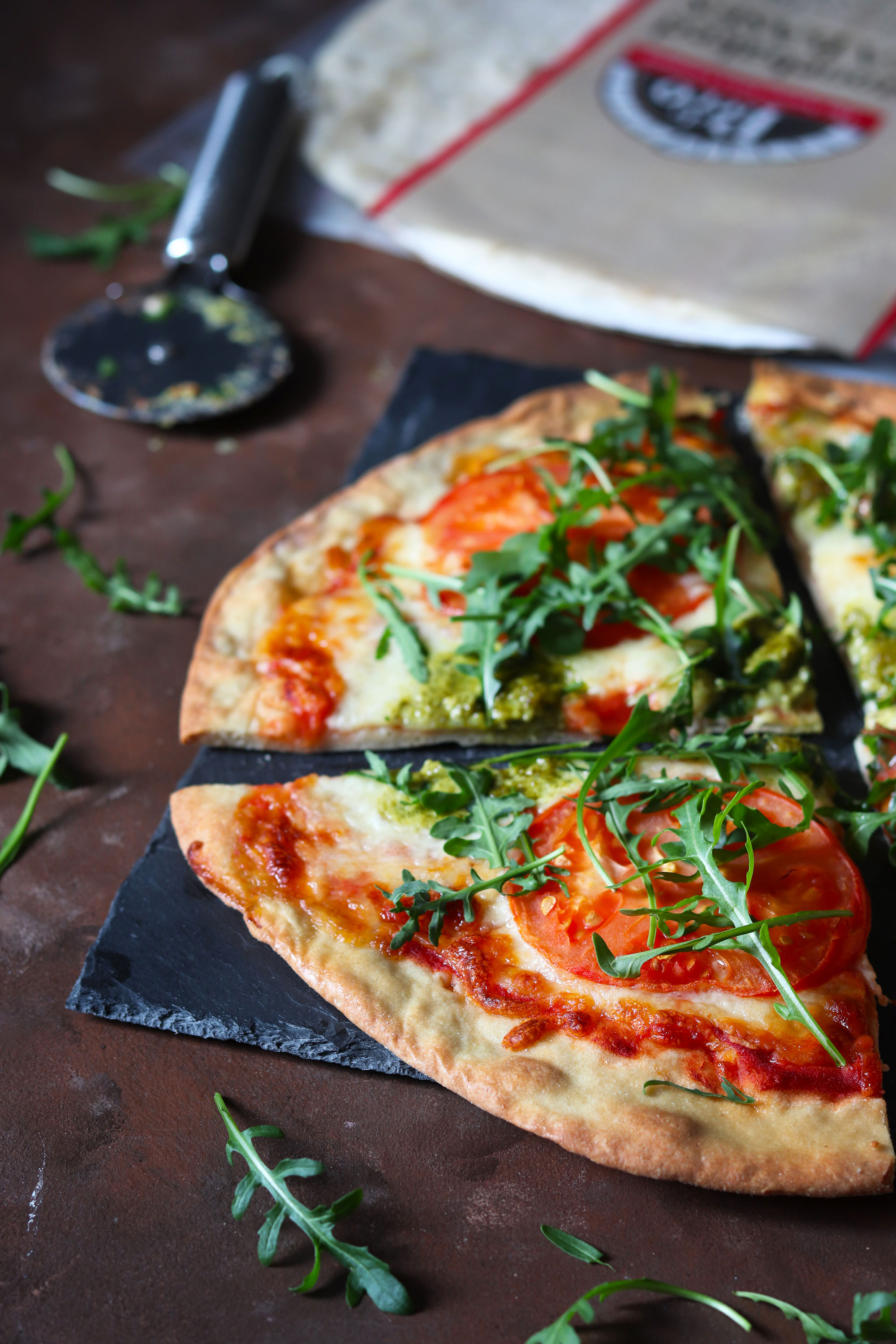 This pizza is inspired by one of our trips to Italy in the beginning of 2012, when I went to meet my husband, back then my boyfriend. We visited the town of Lake Como and it was absolutely beautiful, I am so glad we went back there again in summer years after with our little boy. We had dinner at a restaurant in Lake Como and there we ordered pizza which was topped rocket leaves. This recipe I am sharing is inspired by the pizza we ate there. After that we made these many times at home and each time using Piero's pizza base and it reminded us of our trip to Italy.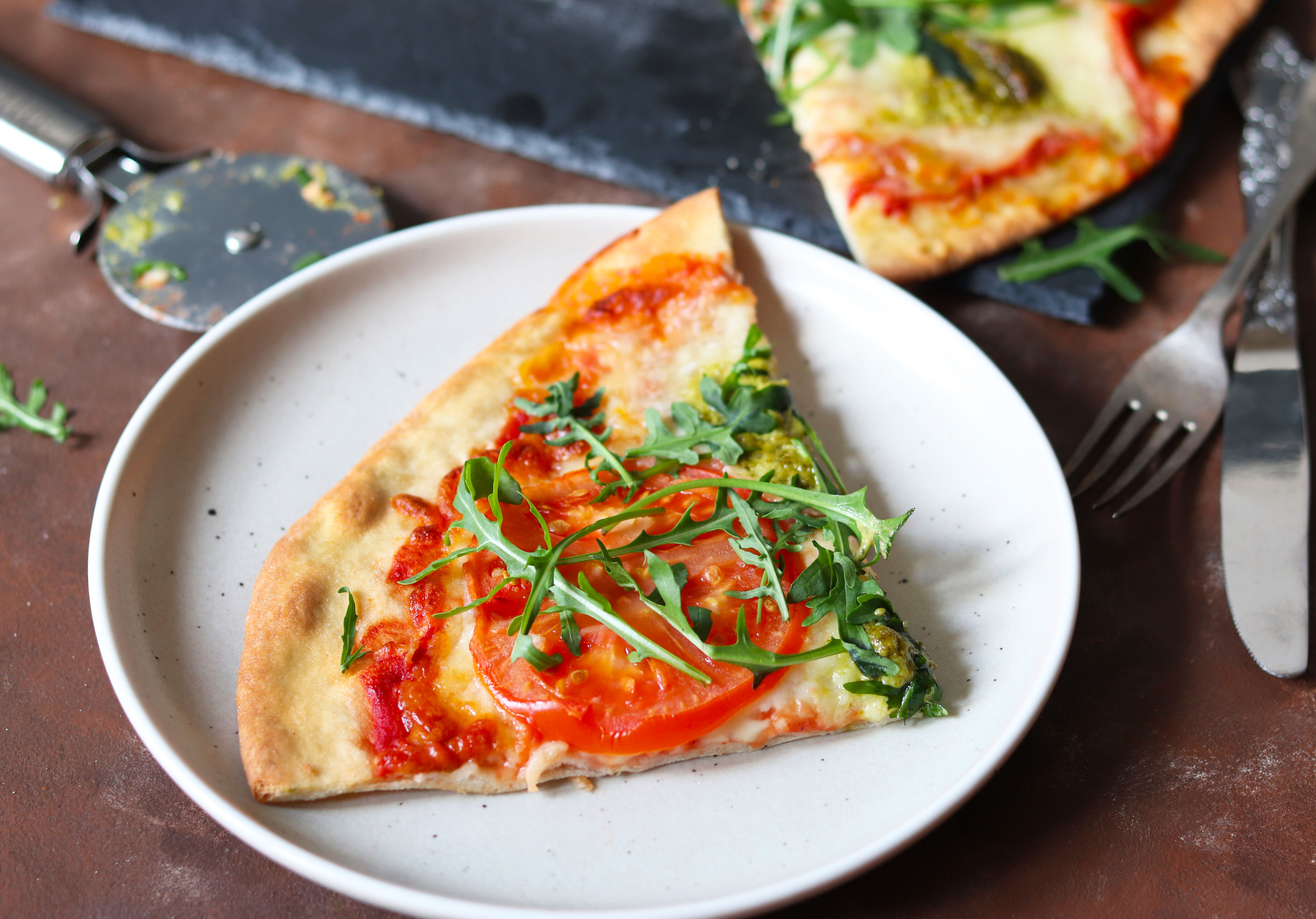 The perfect stone baked and thin crust is ideal for a quick, delicious and tasty pizza anytime. Topped with beef tomatoes, mozzarella balls, pesto and fresh rocket leaves it is the perfect combination of all things delicious.

I am sharing my version of this pizza you can make it however you like it too. With any toppings of your choice. For the sauce I prefer using simple passata, you can use pizza sauce as well. Piero's stone baked pizza bases are great for any kind of topping, or even a simple Pizza Margarita!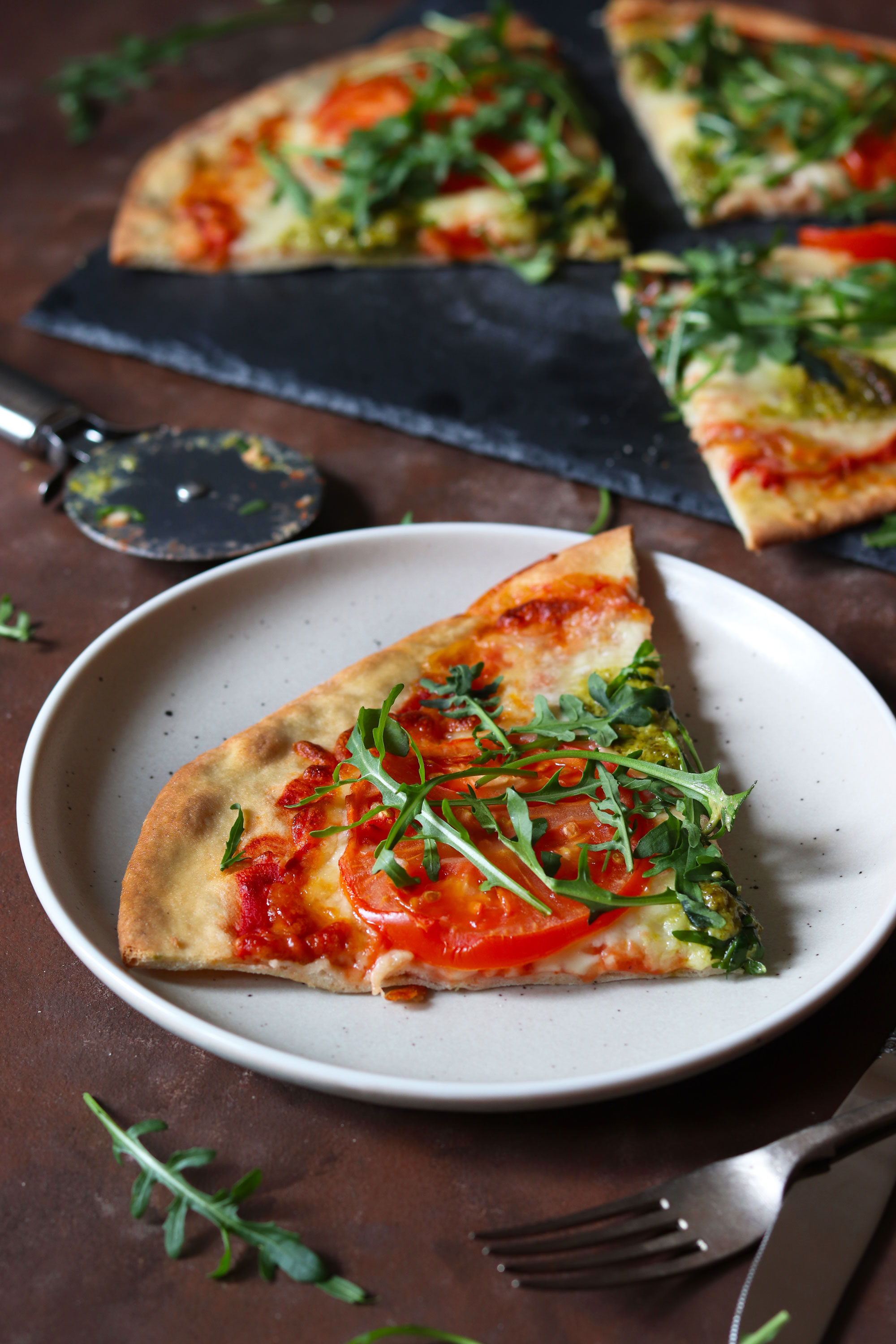 I really hope you enjoy this pizza as much as we have been enjoying it for years.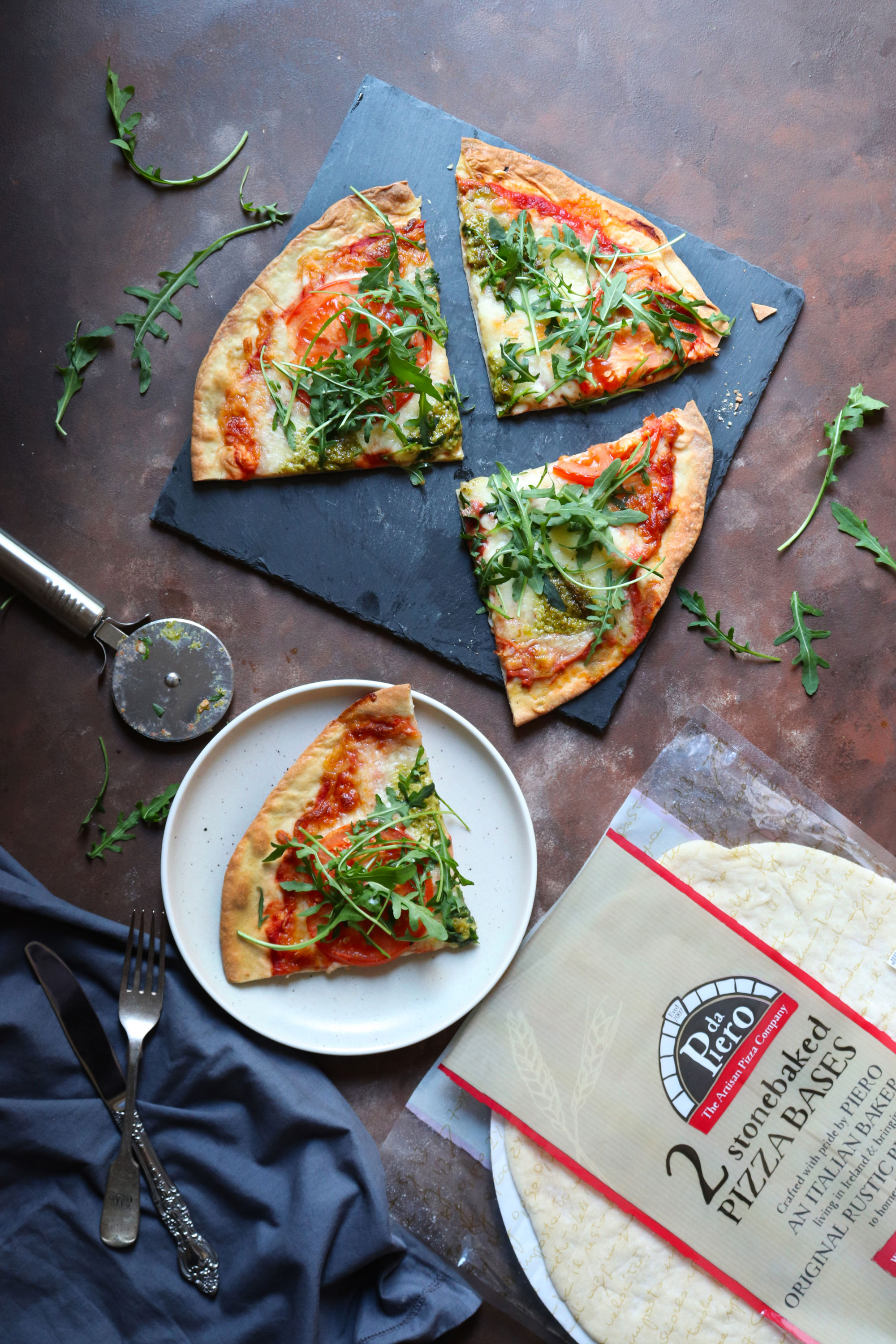 If you liked what you saw here, please free to share it with family and friends. You can find me on Facebook, Instagram, Twitter and Pinterest
Enjoy your pizza!
Hugs
S!
Beef Tomato Basil Pesto Pizza with Pizza Da Piero Base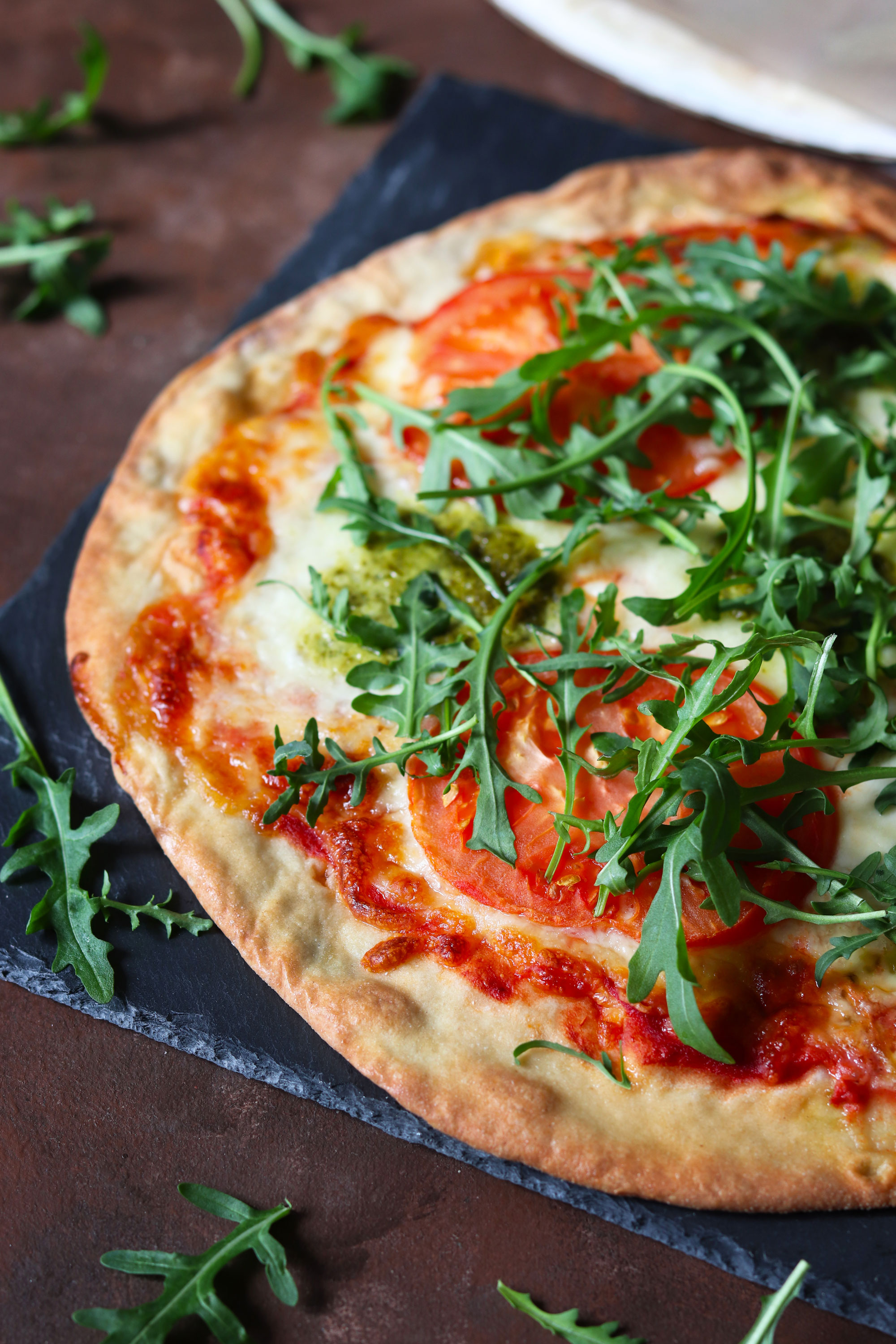 INGREDIENTS
1 cup Pizza sauce or passata
1 thinly chopped beef tomato
1 Mozzarella ball sliced
2 tsp pesto
1 cup grated mozzarella
Freshly ground pepper to season
1/2 tsp dried Italian mixed herbs
Handful of fresh rocket leaves to serve
instructions
Pre-heat the oven to 250 degree Celsius.
Spread the pizza sauce on each pizza, sprinkle mozzarella, arrange the tomatoes and mozzarella slices.
Add the pesto on the sliced mozzarella. Season with dried herbs and fresh ground pepper.
Bake in the pre-heated oven for 5 to 7 minutes.
When serving garnish with fresh rocket leave. Bon Appetit!