After moving to Ireland my love for fish increased, I used to eat fish when in India but that was just as a side dish or my Mom's fish curry, but never had it as a main course. Having only tried fish immersed in spicy Indian spices, I wasn't sure how I would like something so simple like Fish and chips for example. To be honest when I did try Fish and chips for the very first time I kind of missed the spices, but gradually it grew on me, now I love a simple baked fish with minimum spices or even something like Fish sticks.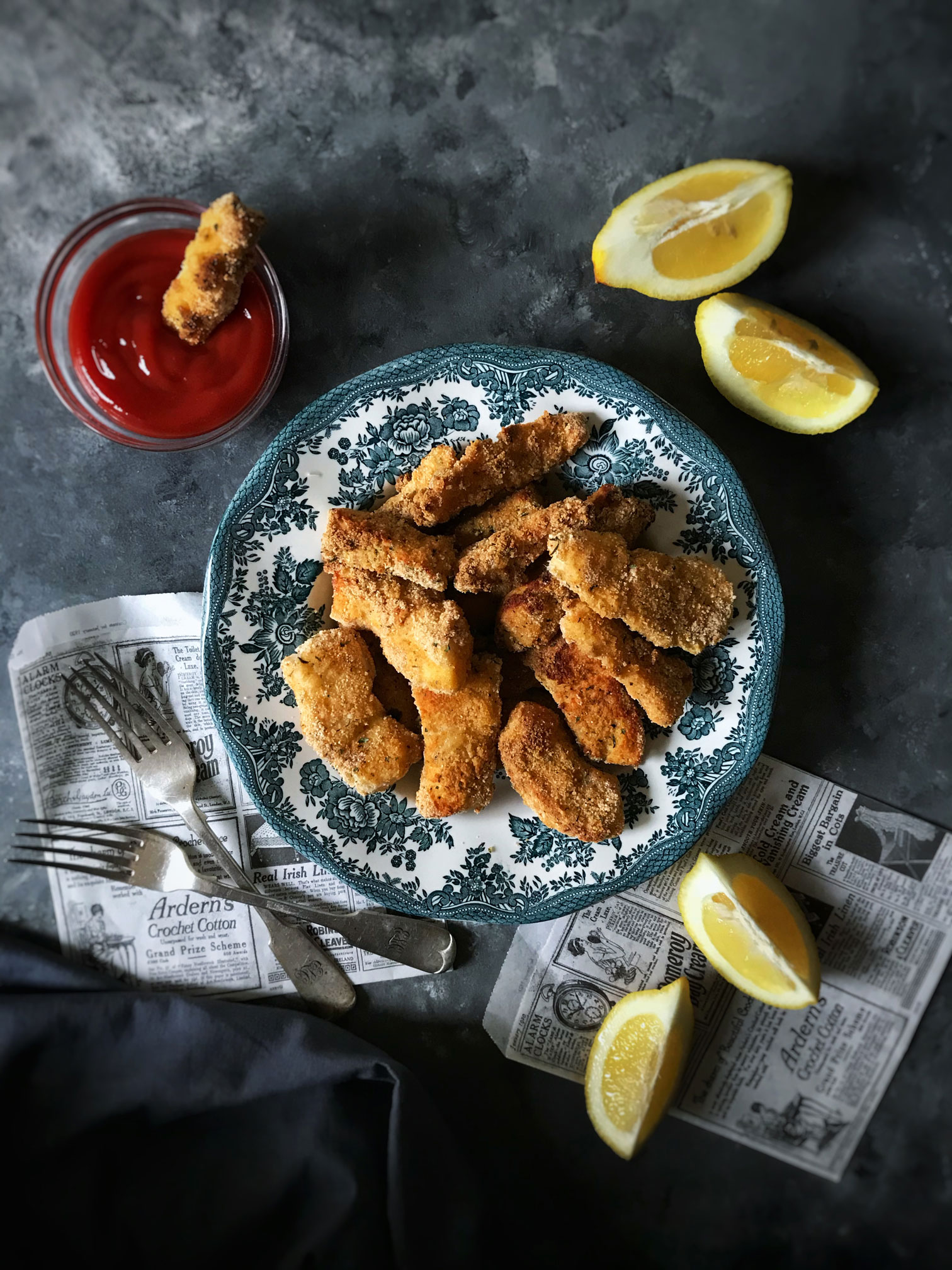 At home it is not just my little boy who loves fish sticks but we all do. I used to buy frozen store bought ones, but one day I thought I will try it myself and it was actually so so so easy, not to mention how incredibly healthy it is when you make this at home.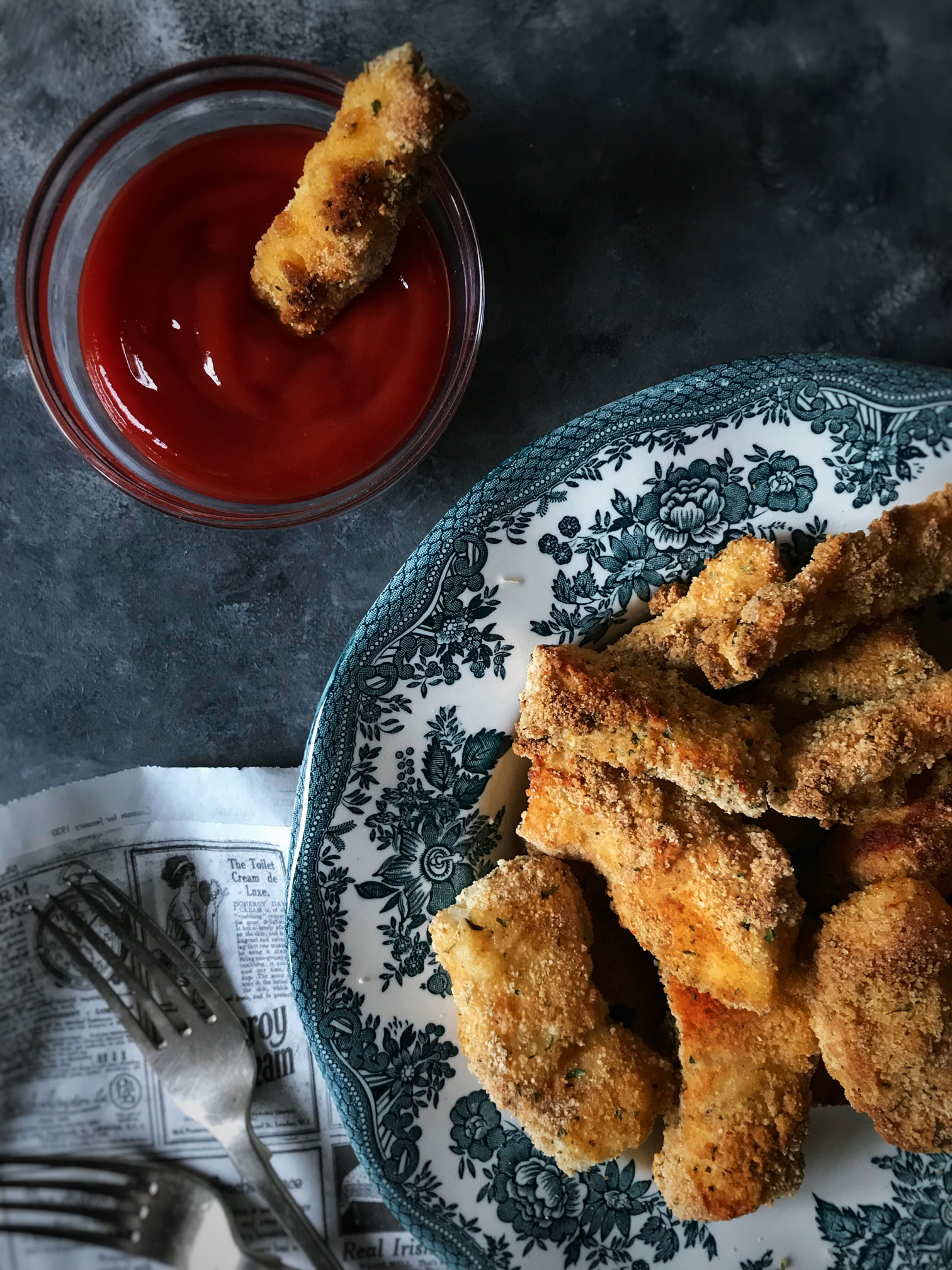 I still do not make then mildly spiced, I think it is in my blood now to eat more jazzed up spiced food ;) so I have added a mix of few dried herbs and spices, you can customize it to your own liking. Make it more spicy by adding chili powder to it. Served with baked chips or some steamed veggies or just a simple salad, it is the ultimate healthy meal you could have.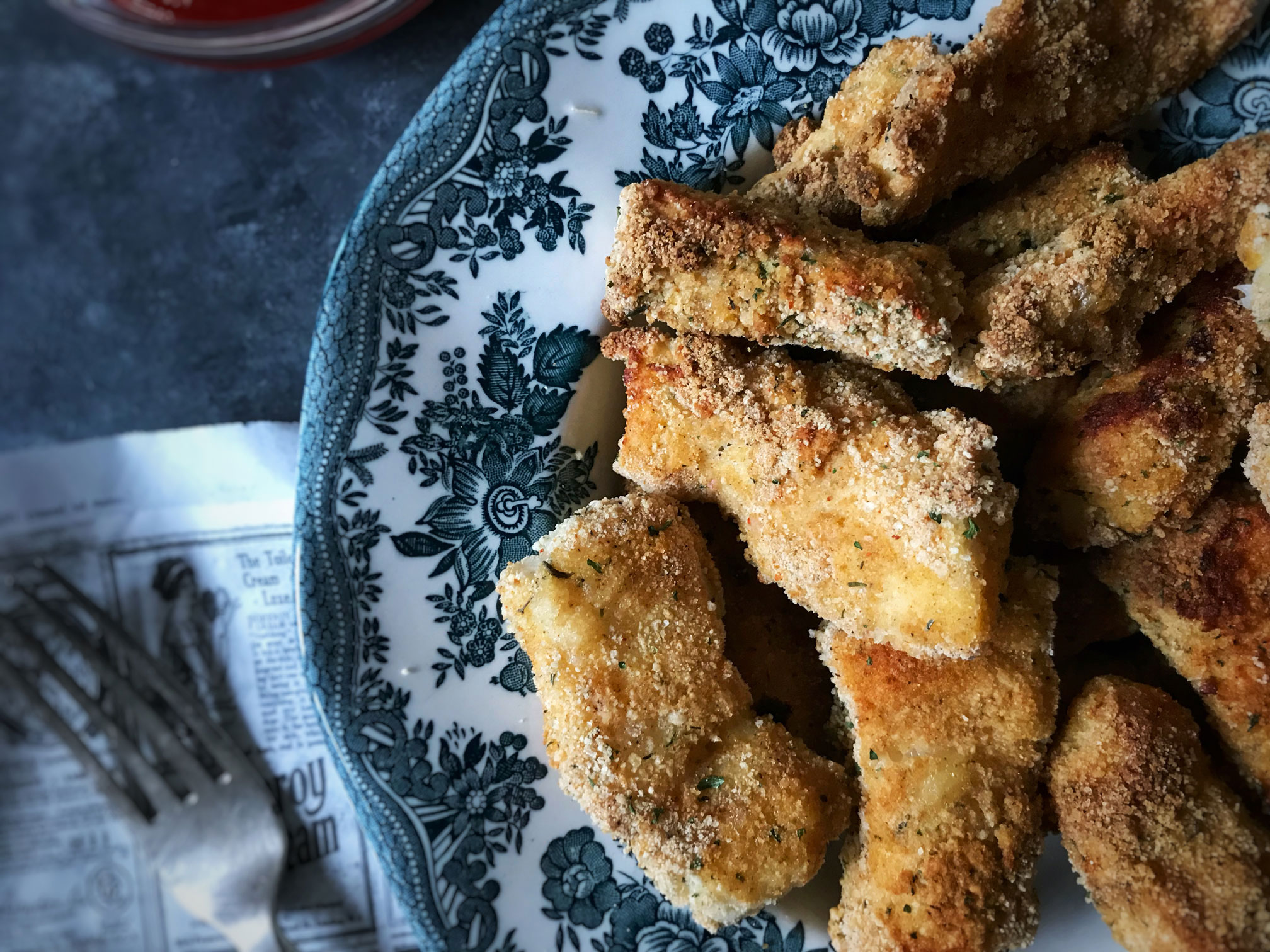 Do let me know in your lovely comments how do you like it. :)
Baked fish sticks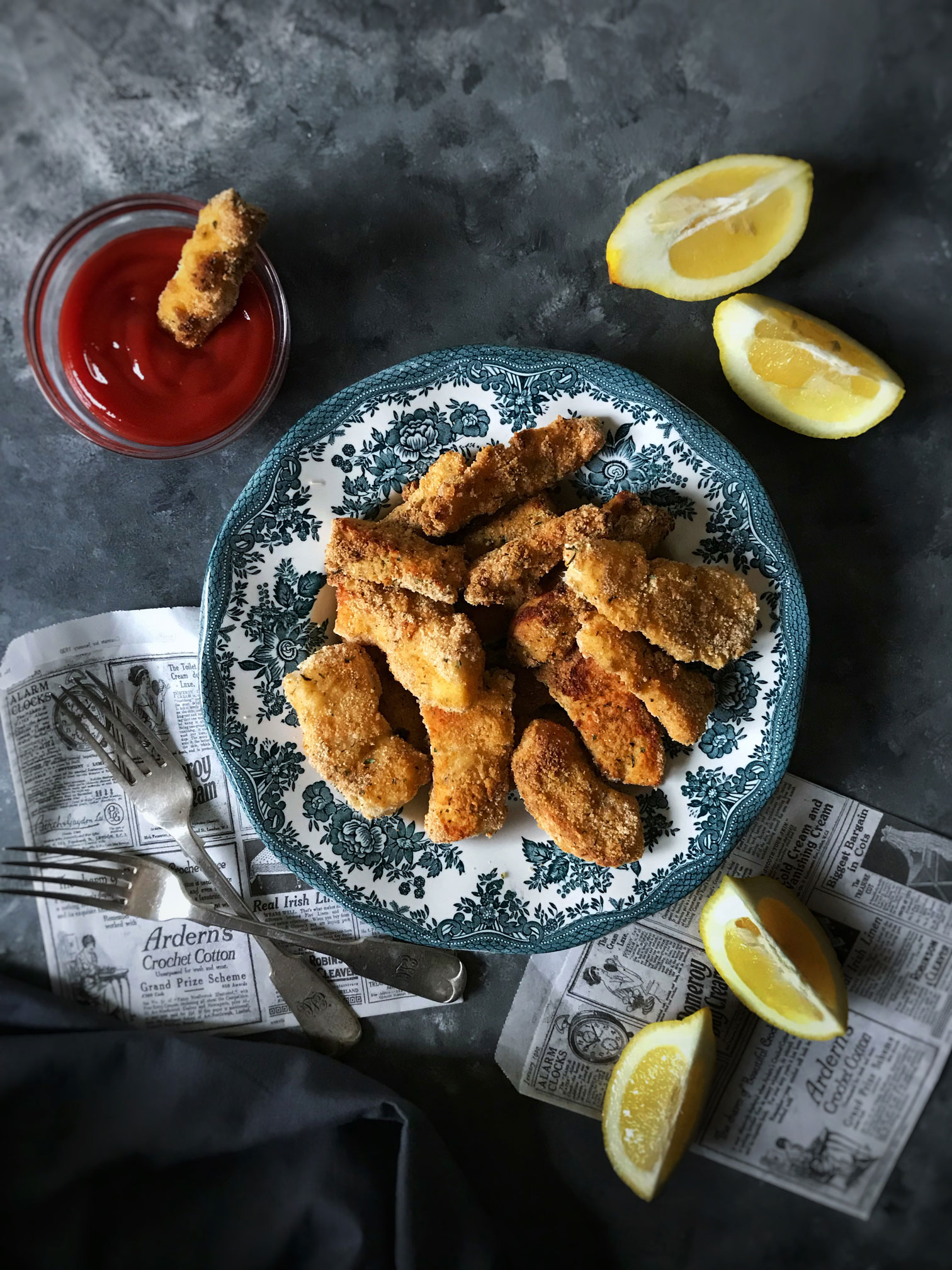 INGREDIENTS
500 grams white fish like cod or hake deboned, deskined and cut into strips
1 cup or 125 grams dried breadcrumbs
3/4 cup of all purpose flour or plain flour or 95 grams
1 egg beaten on a shallow plate
Spices
1 tsp dried mixed herbs
1/2 tsp paprika
1/2 tsp garlic powder
Pink
Himalayan salt and pepper to season
1 and 1/2 tbsp extra virgin olive oil
instructions
Pre heat the oven to 210 degrees Celsius
Add the breadcrumbs on to a plate and mix all the spices with it
The flour in a separate plate and beaten eggs in another plate.
Dip the fish into the flour first then to the eggs and then into the breadcrumbs mixture, repeat the same for all the strips of fish.
Arrange the fish sticks on a baking tray lined with a foil and drizzle half of the oil on one side of the fish, using a spoon
Bake in the oven in grill mode for 8 mins
Flip the fish sticks and drizzle the rest of the oil and grilled for another 8 to 10 mins depending on the oven
Serve with baked chips, cooked peas or any steamed vegetables of your choice along with salt reduced ketchup.