These little balls of chocolate are so addictive and so tasty be careful while making it, that you don't finish it all. When me and my son were making it we both couldn't resist not eating it, my husband who is not such a fan of these no sugar stuff, he said these were so so delicious and they didn't last long at all.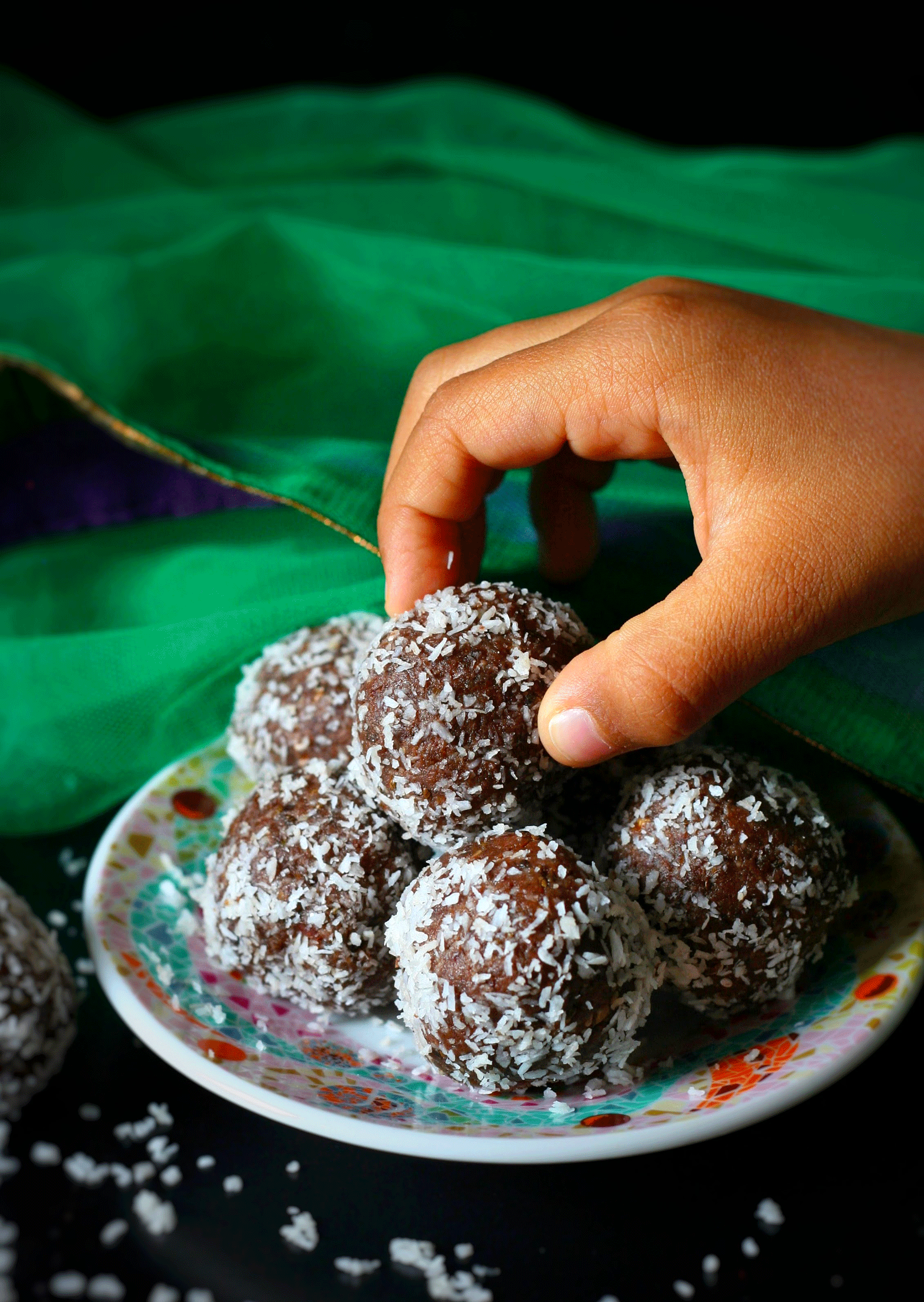 Made with all the healthy ingredients like dates, peanut butter, maple syrup and cocoa powder, you don't have to stop yourself from eating just one. 😉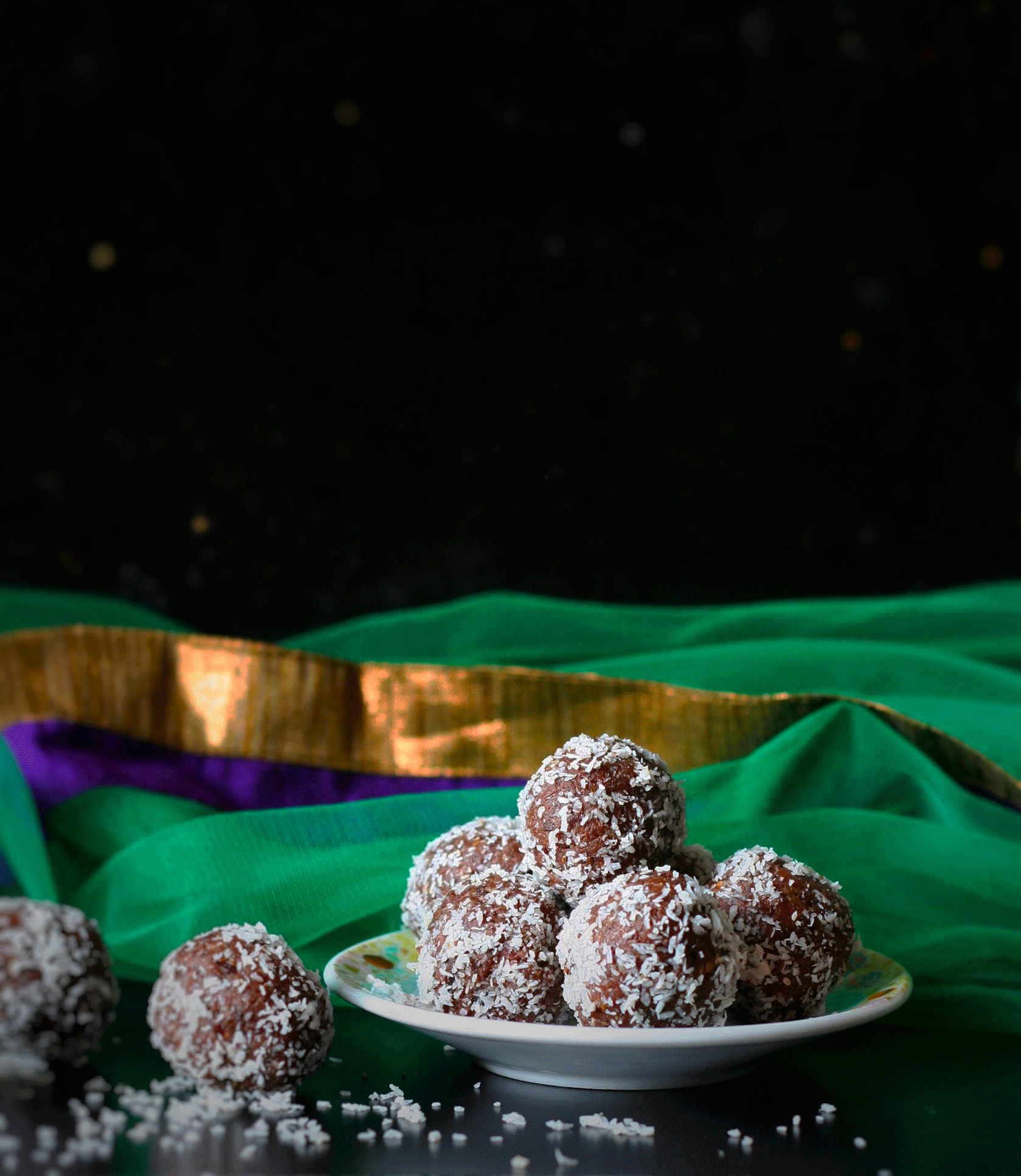 It's so so easy even kids can make it, for us adults just throw in all the ingredients into a food processor and it's done.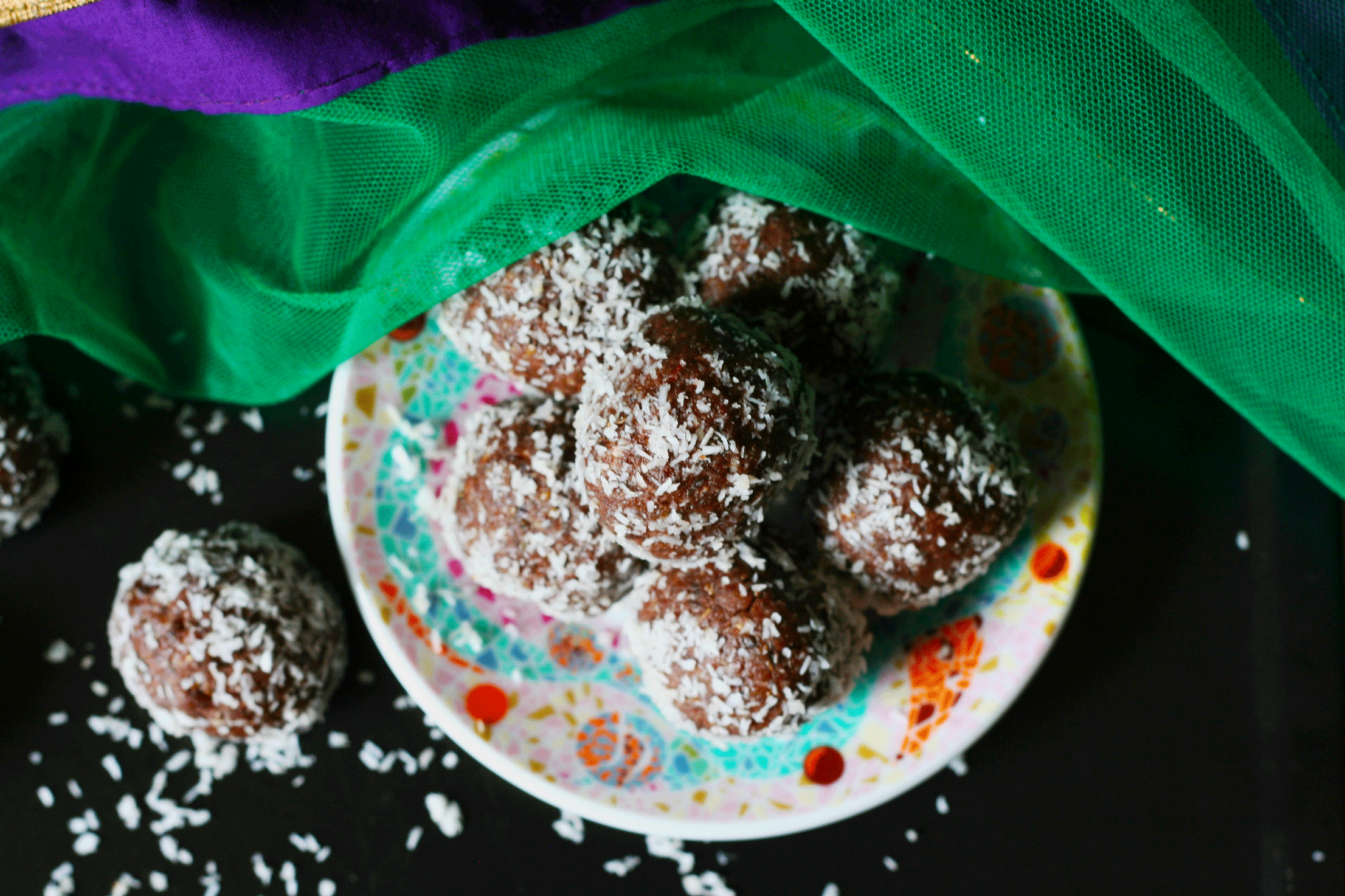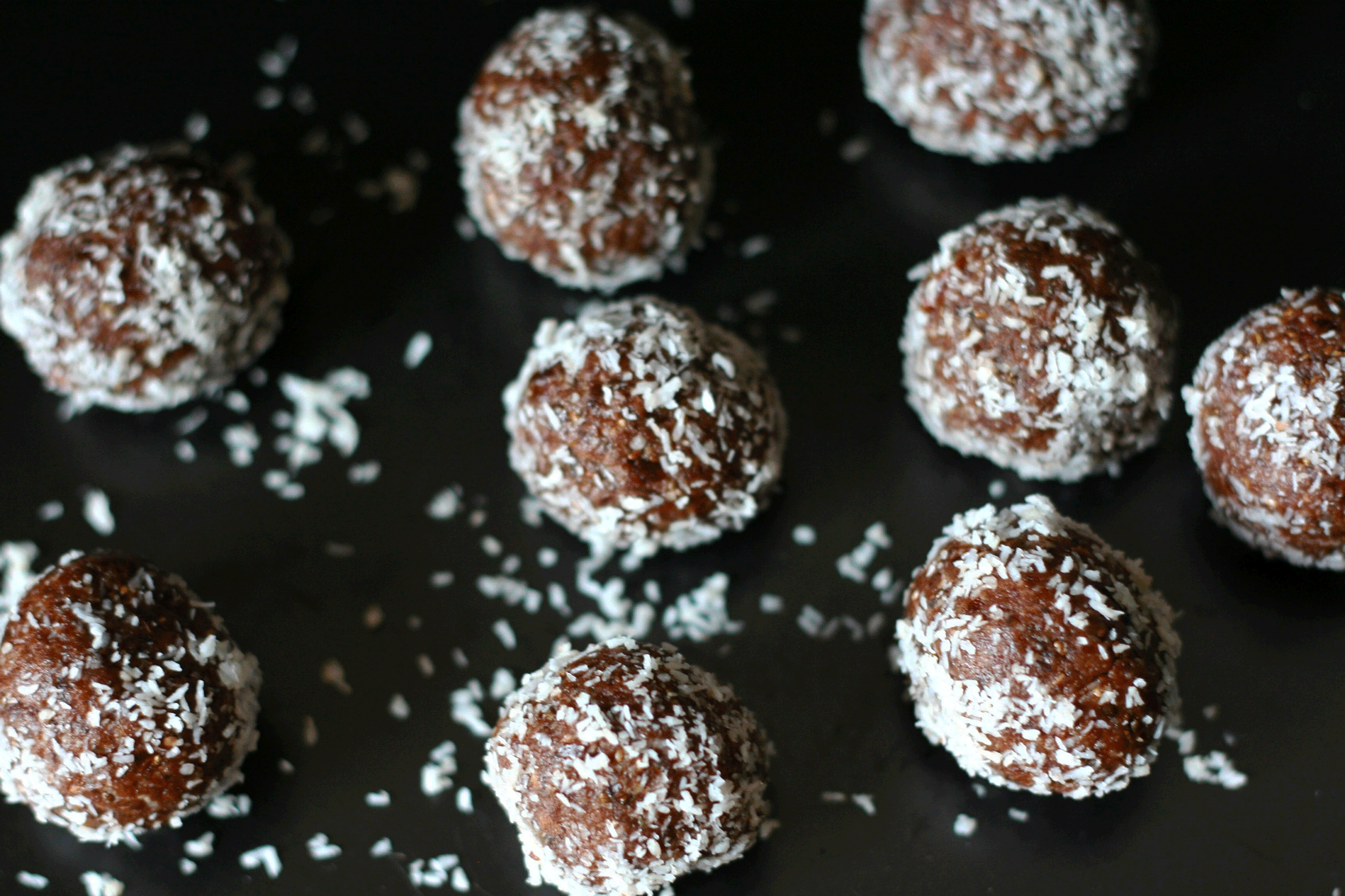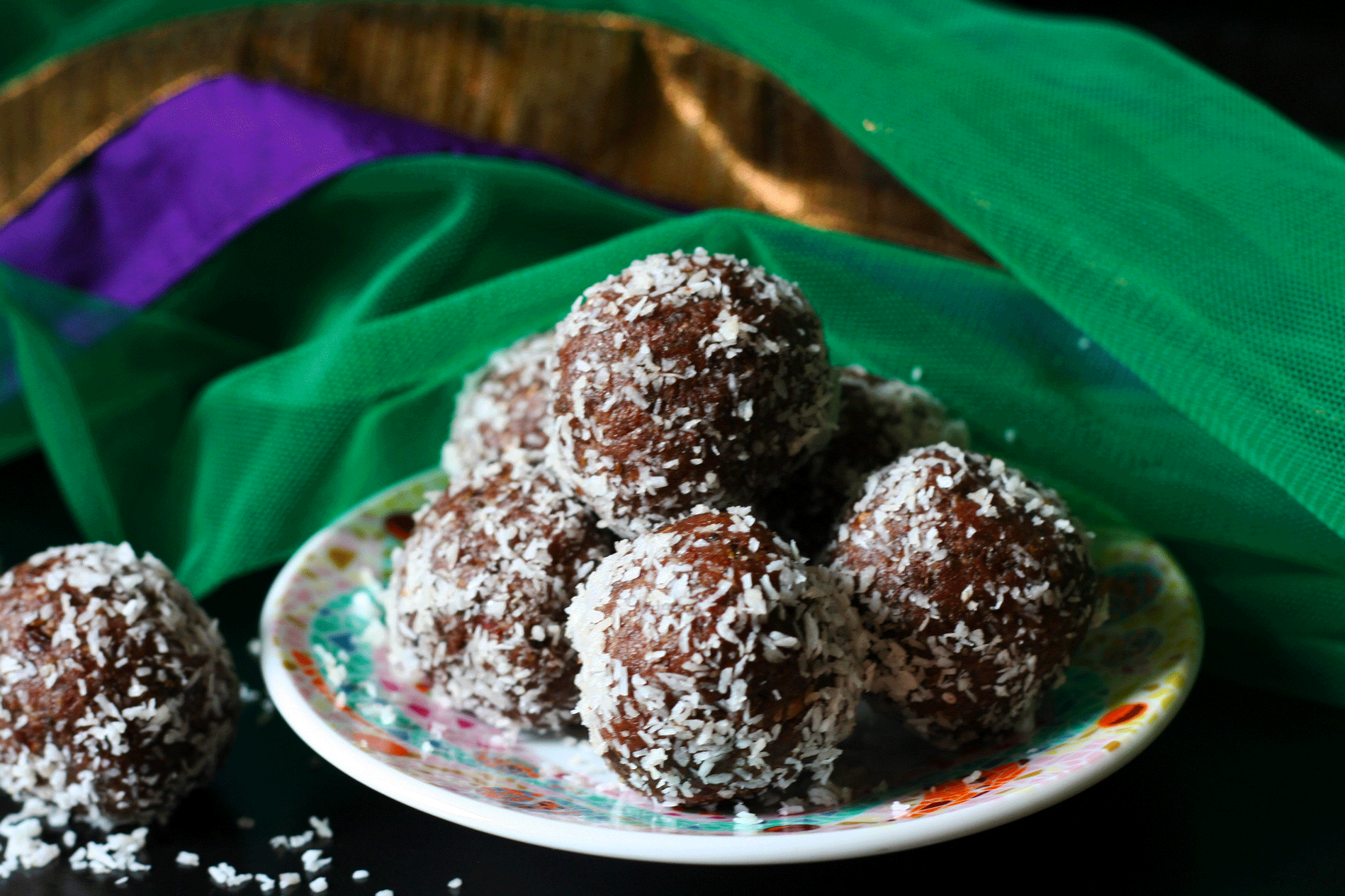 Vegan chocolate truffles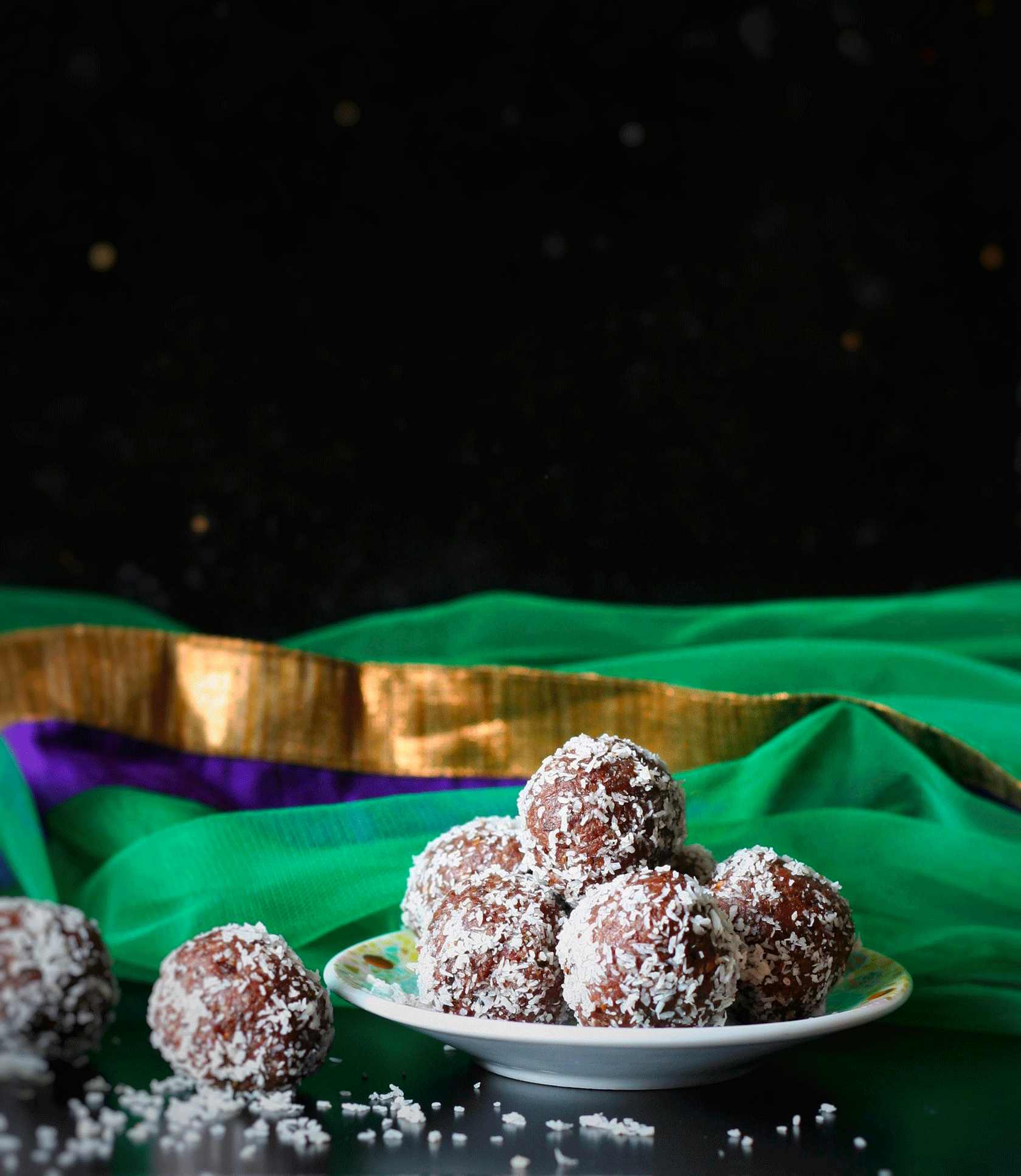 | | |
| --- | --- |
| Prep Time: | 10 Mins preparation, 20 mins to make and 30 to set |
INGREDIENTS
400 grams of good quality dates seedless
200 grams of peanut butter (only 100% nuts)
3 tbsp maple syrup/ algave nectar
110 grams of ground almonds or almond flour
2 tbsp of organic cocoa powder
1 tbsp whole chia seeds
Pinch of sea salt
instructions
Blend everything very well in a food processor, scraping the sides in between
Form small balls with your hands
Roll it in sesame seeds or cocoa powder or dedicated coconut
Refrigerator for an hour for it to firm