Maple Roasted Pumpkin Soup
Halloween is over and we are all gearing up for Christmas, this was a post overdue for a while, I finally had a chance to sit down, write it and share it with you all.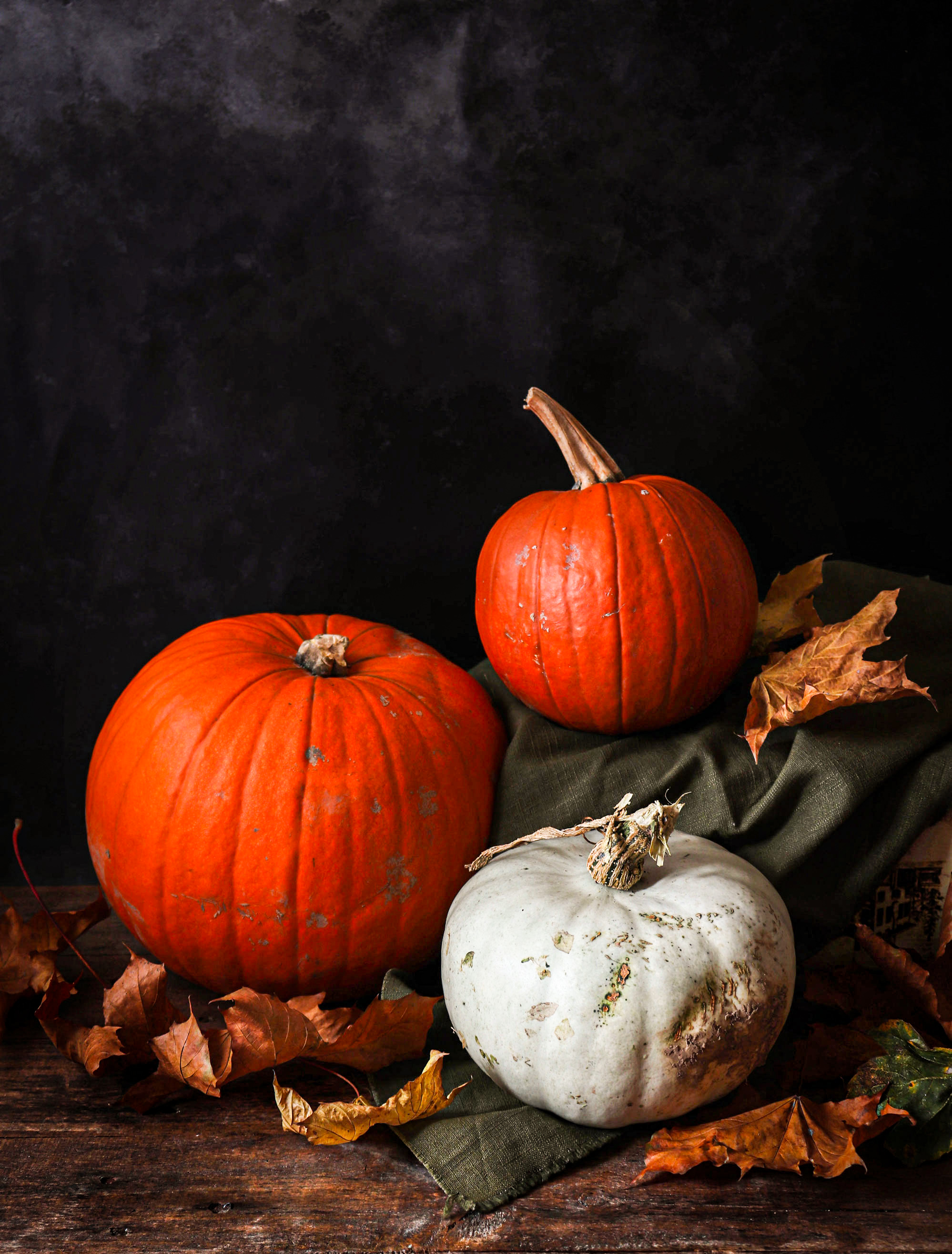 Wanted to share with you all our first experience in a Pumpkin patch for this year's Halloween :) This was the very first time the three of us went to a Pumpkin patch and choose our own Pumpkins ;) Husband had picked a huge one, our little boy a tiny one, both to carve and I picked one to make this gorgeous soup. For next year I know not to wear white shoes :P Luckily it was dry no rains the previous night, otherwise I would have to throw my favorite pair of white shoes away.

I found this lovely Alright Pumpkin Patch through google, most of the places I checked we either had to make a booking or buy a ticket and some of them were shut down. This place was just walk-in and no ticket needed, which was quite convenient. They had a field full of many different sizes of pumpkins to choose from, you can take your time to decide, while sipping some warm coffee or a cup a tea.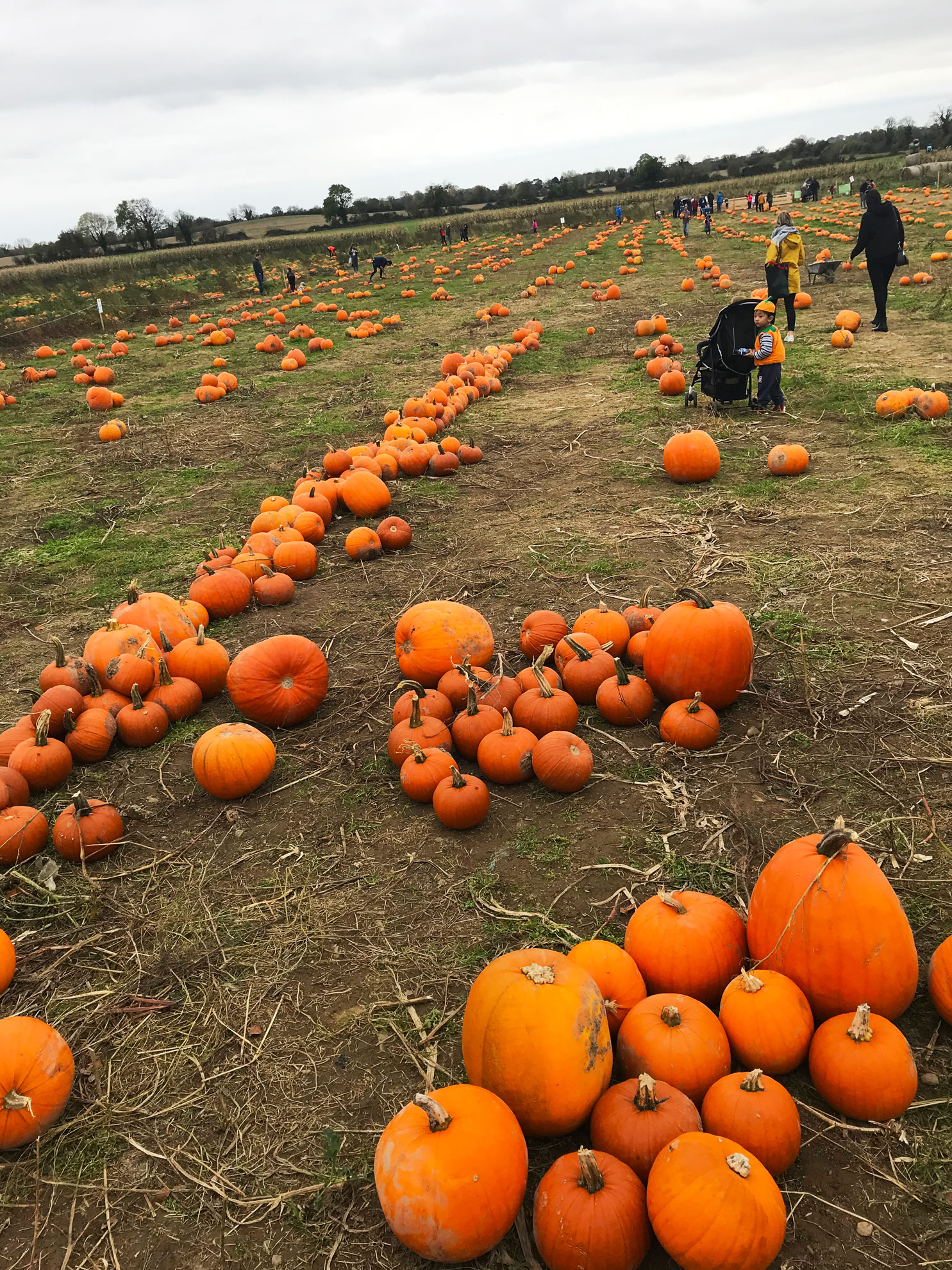 We had so much fun, walking around, chatting and the boys loved it too, they also have a small maze which is a field of maize ;) We would definitely be going back there again.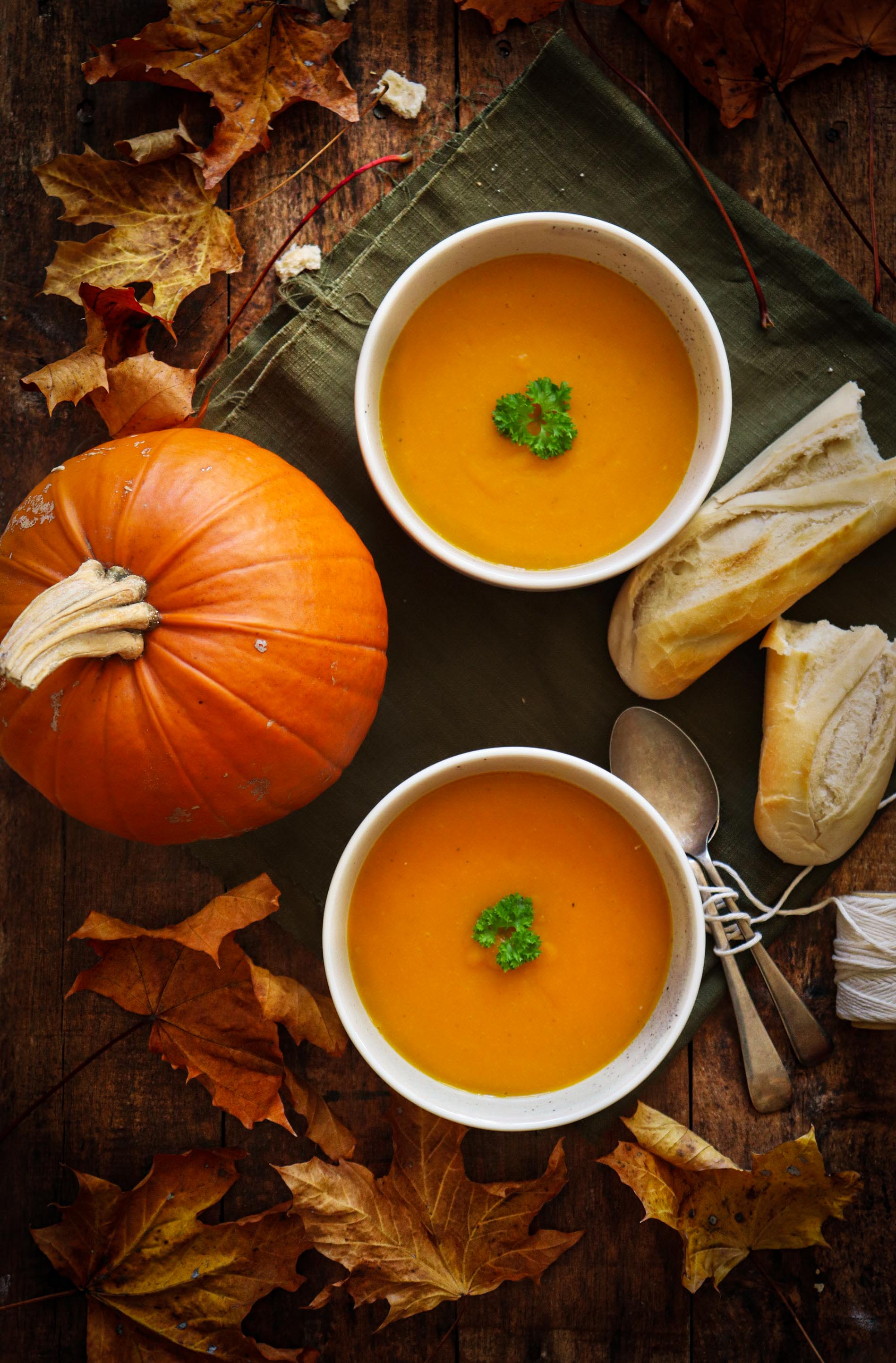 Now coming to the gorgeous soup, a lovely girl named Natasha was handing over few recipes at the counter, I was happy I took it and this soup is her recipe. It turned out so so delicious! I have never made a pumpkin soup before, this was my first time at it too. The only pumpkin based dish I have loved is my Mom's Pumpkin curry. My husband was a little skeptical about trying it out but once he tasted it he went for more!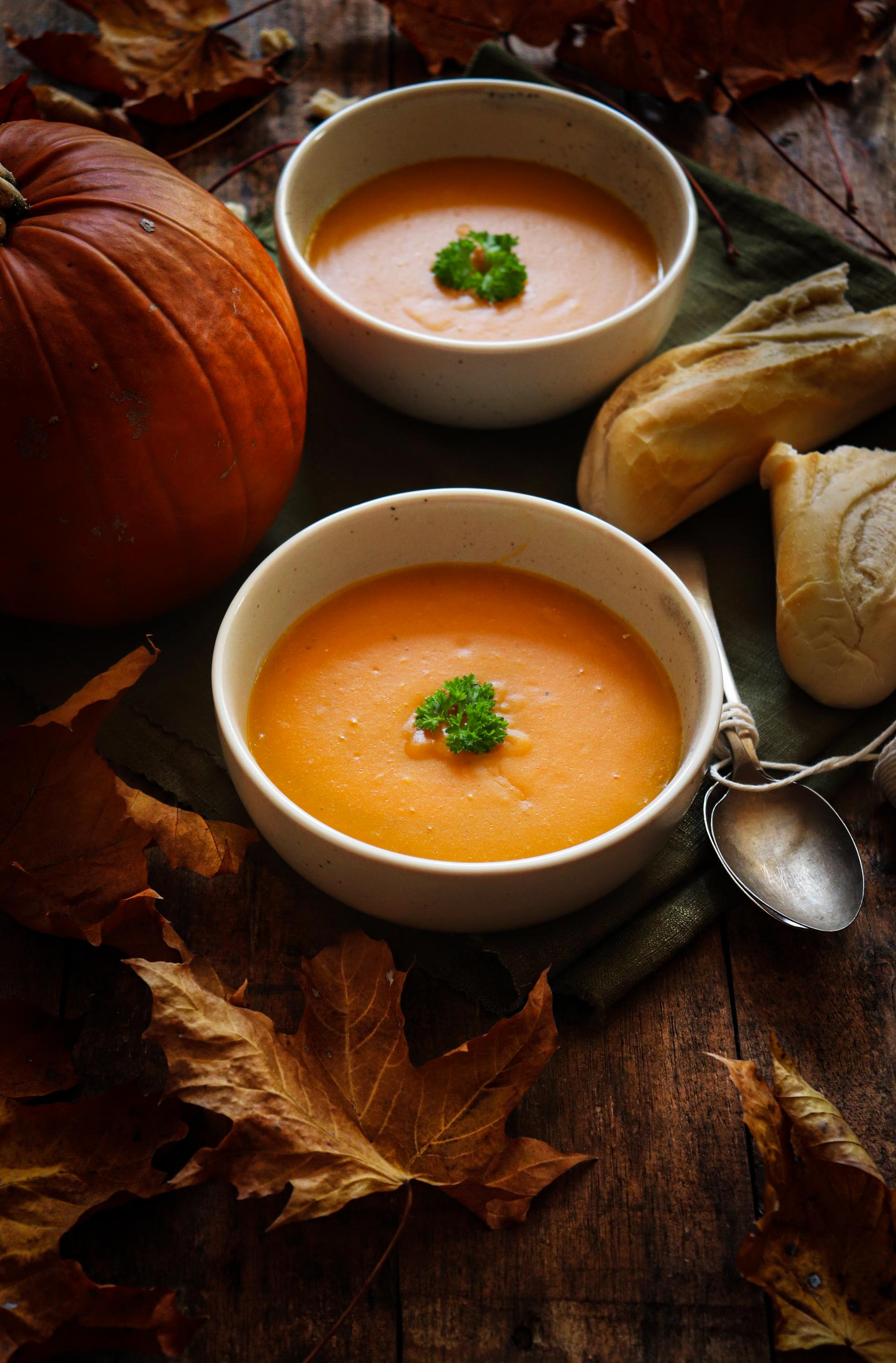 I picked up the Blue pumpkin, yes it's blue also known as Crown prince is much more tastier and sweeter than a regular pumpkin, I made this soup using it, the hard part is it's skin, not possible to remove it before roasting it, so I roasted it first and then removed the skin from each cube, it takes a bit of time but comes off easily.

This is not my recipe but I really wanted to share it with you all so I did check with the real owner of this recipe Natasha, if it's ok to share it on my blog, she was happy to do so ;) I didn't make any changes to it either, if you want to make a vegan version of it just add vegetable stock. You can swap the maple syrup with honey if you don't have it handy. Adjust the spices as per your taste.
Please do try this delicious soup and let me know how you like it. We sure did enjoy our soup and our wonderful experience at the Alright Pumpkin patch.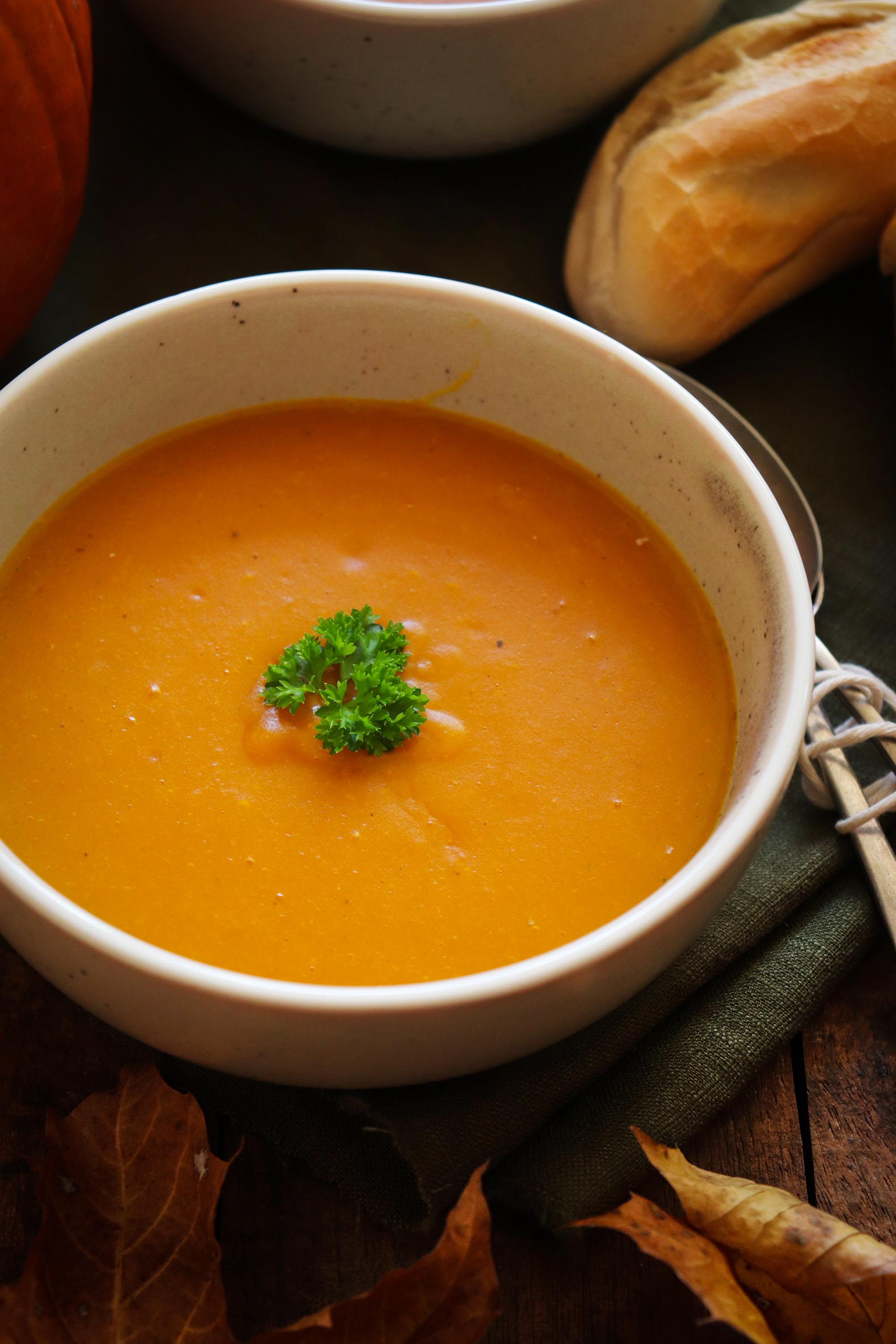 Would love to hear your experience at a Pumpkin patch too, share it with me, leave a comment below or send me an email to say Hi!
I used my brand new Optimum Vac2 Air Vacuum Blender which has a pre-set soup button. So all I had to do is hit That button and I had the super smooth soup ready in matter of minutes. You can read the full detailed review of the blender here.
If you like to own an Optimim vac2 Air Vacuum Blender for yourself I have a special code for you all my lovely readers, you will also get free postage and packing and an exclusive €20 off at the moment just for you when you use my code. If you add this four digit code into the comment box when ordering, or mention it if you are ordering by phone. The delivery charge will be credited back to your card.
AMBASSARDOR CODE - 6540 + AMB20 and Free Delivery
I hope you enjoy this soup just as much as we did at home. If you try my recipe please do remember to use my hashtag #soulfulandhealthy on social media so I can see your beautiful creations.
If you love it please do share it with family and friends.
If you liked what you saw here, please free to share it with family and friends. You can find me on Facebook, Instagram, Twitter and Pinterest
Enjoy this warm belly hugging soup :)
Warm hugs
S.
Maple Roasted Pumpkin Soup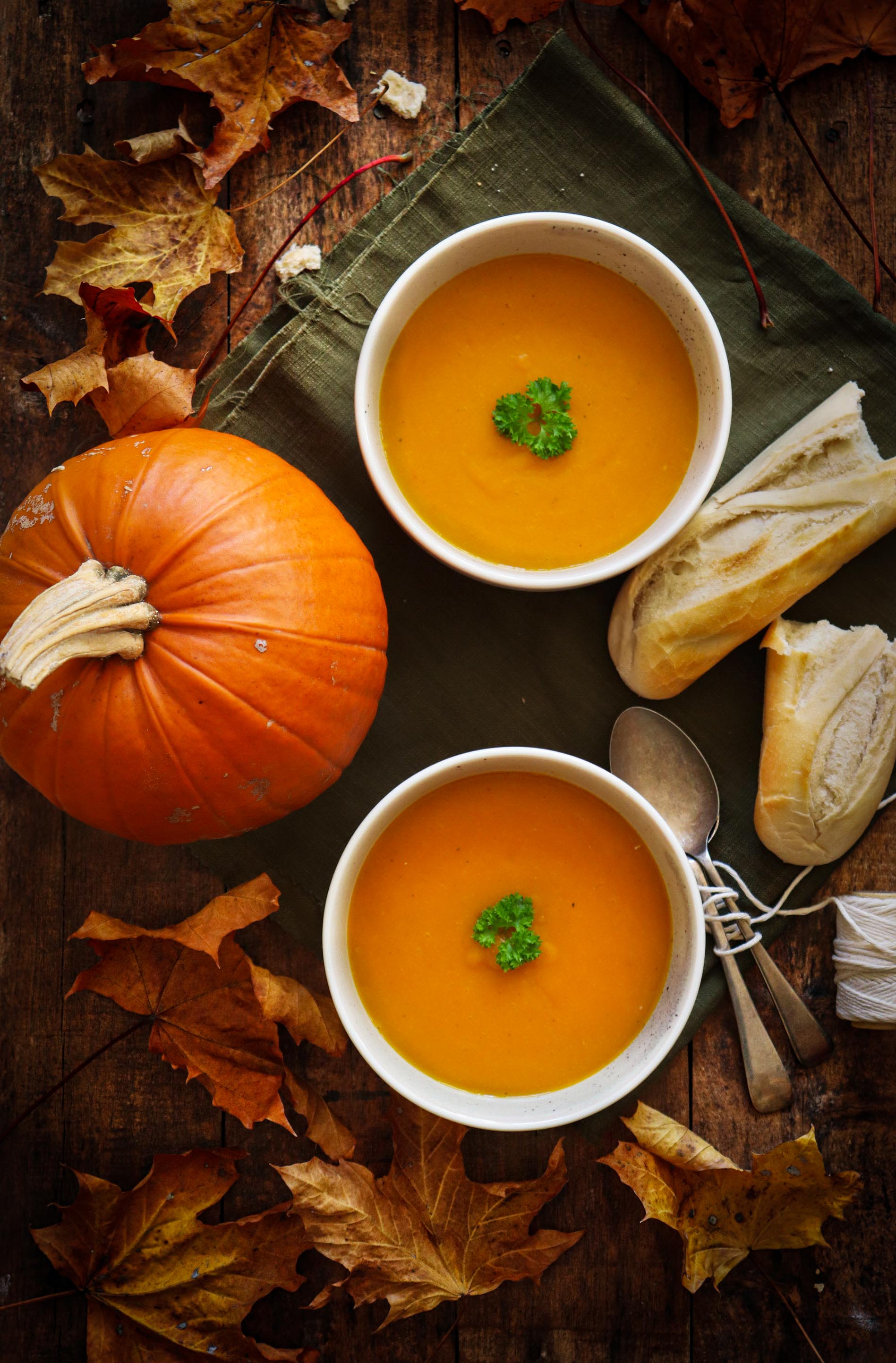 | | |
| --- | --- |
| Prep Time: | 15 mins to prepare - 45 mins to bake |
INGREDIENTS
1.2 kg Pumpkin (peeled and cut into chunks)
1 red onion cut into 2 cm wedges
1/2 small bulb of garlic (cut the garlic in half horizontally)
1 1/2 tbsp maple syrup
1 1/2 tbsp organic olive oil
1 tsp ground cumin
1 1/2 thyme leaves or dried thyme
Pink Himalayan salt and fresh ground pepper to taste
1 liter Chicken or vegetable stock
2 to 3 tbsp lemon juice
Fresh parsley to serve
Crusty bread to serve
instructions
Pre-heat the oven to 220 degrees C / 430 Fahrenheit. Line and oven tray with baking paper.
Add the pumpkin pieces, onion, garlic with maple syrup, olive oil, ground cumin and thyme leaves, season well with salt and pepper.
Roast for 40 to 45 mins, until the pumpkin and onion is caramalized.
Transfer the mixture and use only two cloves of the garlic, along with half the stock into the Optimum AirVac2 Blender and press the soup button. If using a any other blender, blend well until smooth.
Transfer to a big pot, add rest of the stock and the lemon juice and bring to simmer.
Serve warm garnished with chopped parsley and choice of bread.