Super green breakfast smoothie
When you think you cheated over the weekend this would be a one time cleanse kind of a drink. I always feel like 'popeye' after I gulp this, gets me in the mood of eating healthy and I just mentally feel like I have all the energy in the world to do so much work.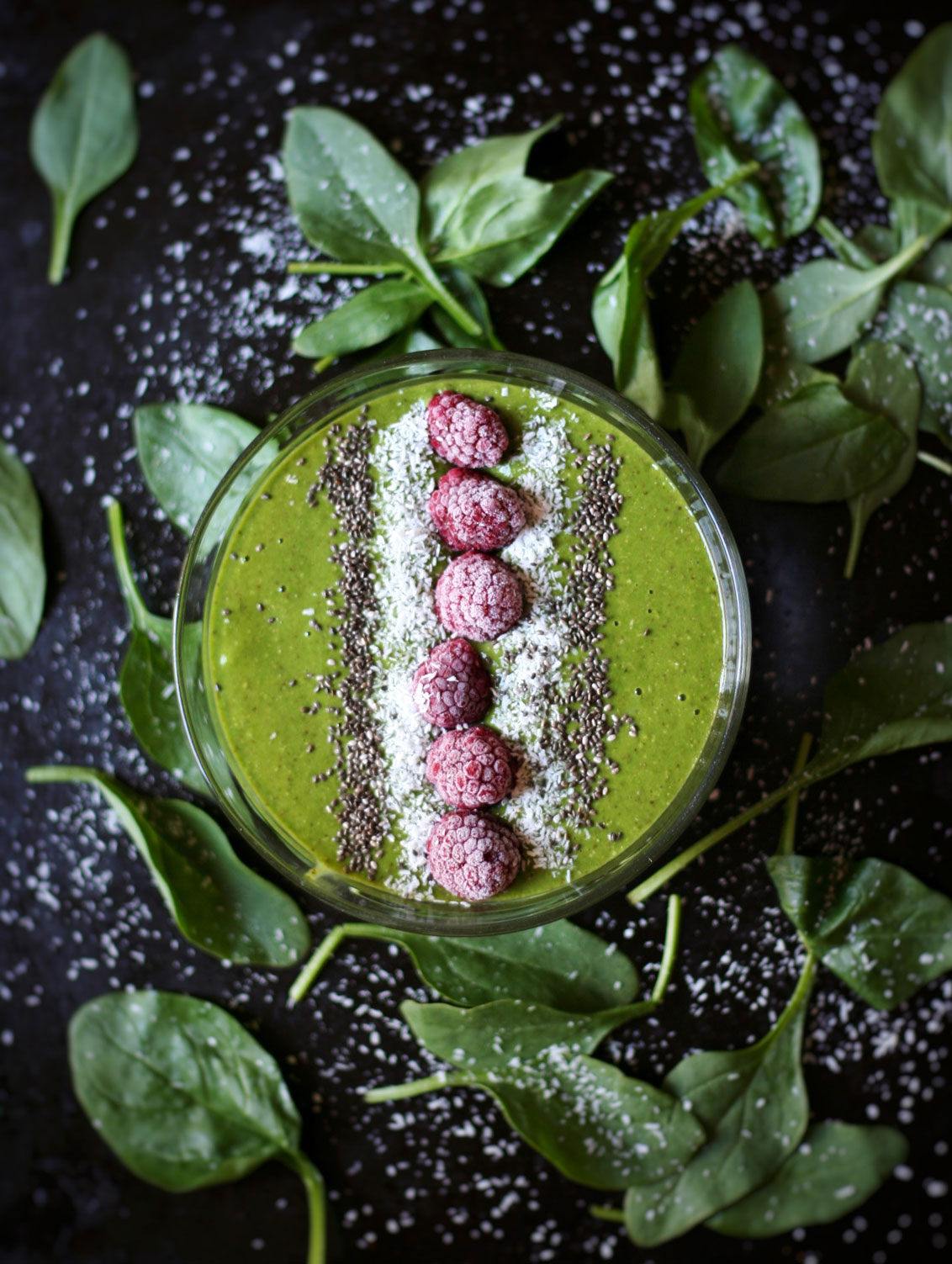 This smoothie has all the goodness of spinach, honey, chia seeds and almond milk. It is refined sugar-free, dairy- free.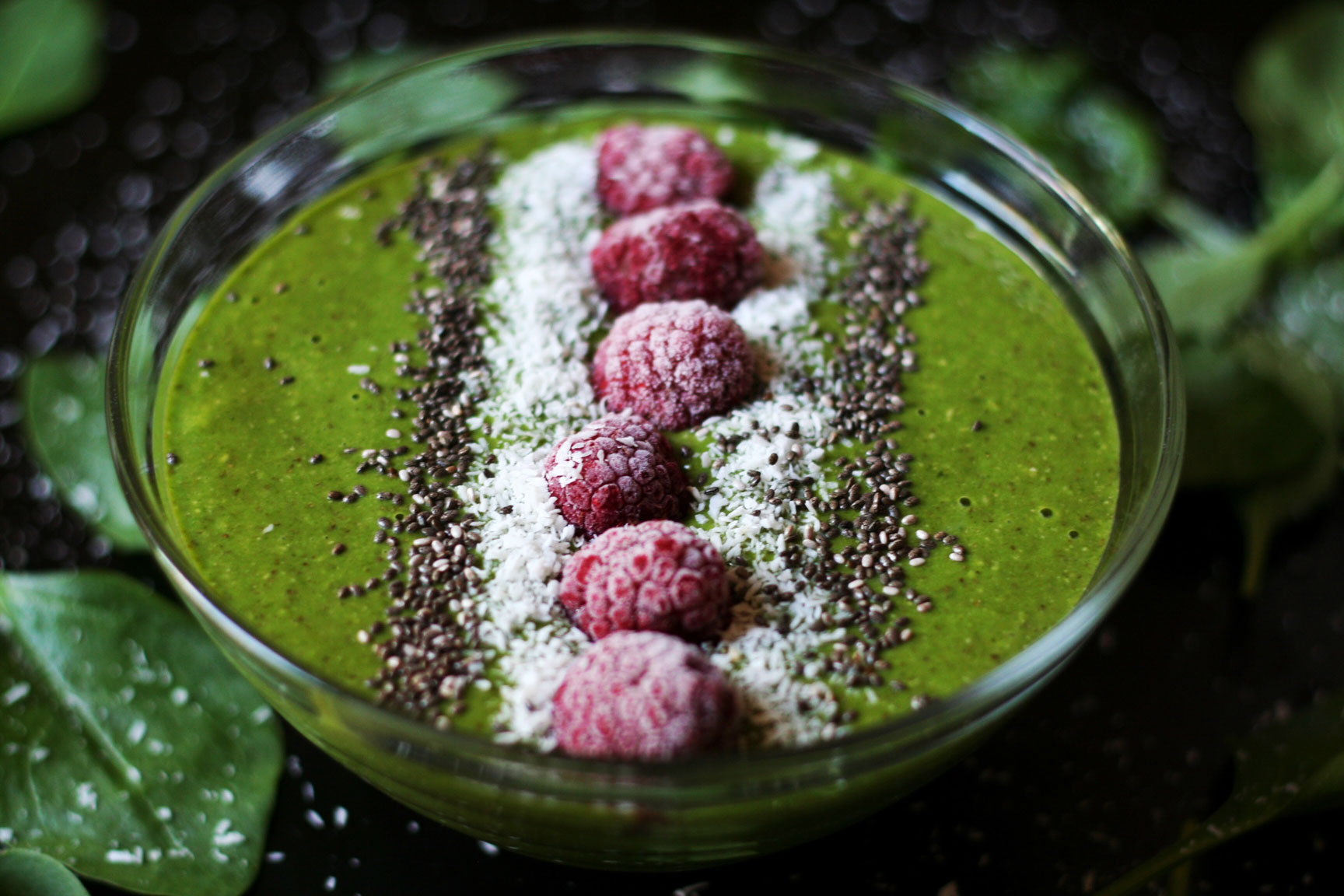 Here are the ingredients, but first lets take a quick look at what health benefits each of these ingredients contain :
Spinach - Low in fat and even lower in cholesterol, high in niacin and zinc, as well as protein, fiber, vitamins A, C, E and K, thiamin, vitamin B6, folate, calcium, iron, magnesium, phosphorus, potassium, copper and manganese.
Honey- Healthy sweetener, enables weight loss, boots energy, contains variety of vitamins and minerals.
Chia seeds - packed full of important nutrients - they are an excellent source of omega-3 fatty acids.
Unsweetened Almond milk - Antioxidant, source of vitamin B2, vitamin B12, vitamin D and calcium. Almond milk is lower in both fat and calories. Unsweetened almond milk does not contain any added sugars.
Oats - Oats are loaded in dietary fiber (containing more than any other grain) and have a range of healthy cholesterol-lowering properties. Low in calories, Antioxidants reduce risk of cardiovascular disease, enhance immune response to infection. These are just to name a few.
Oranges - Source vitamin C, fiber, they are a good source of folate, vitamin A (in the form of carotenoids), vitamin B1, potassium, copper, pantothenic acid and calcium.
Bananas - lowering blood pressure, they are a good source of both vitamins and minerals, as well as fiber.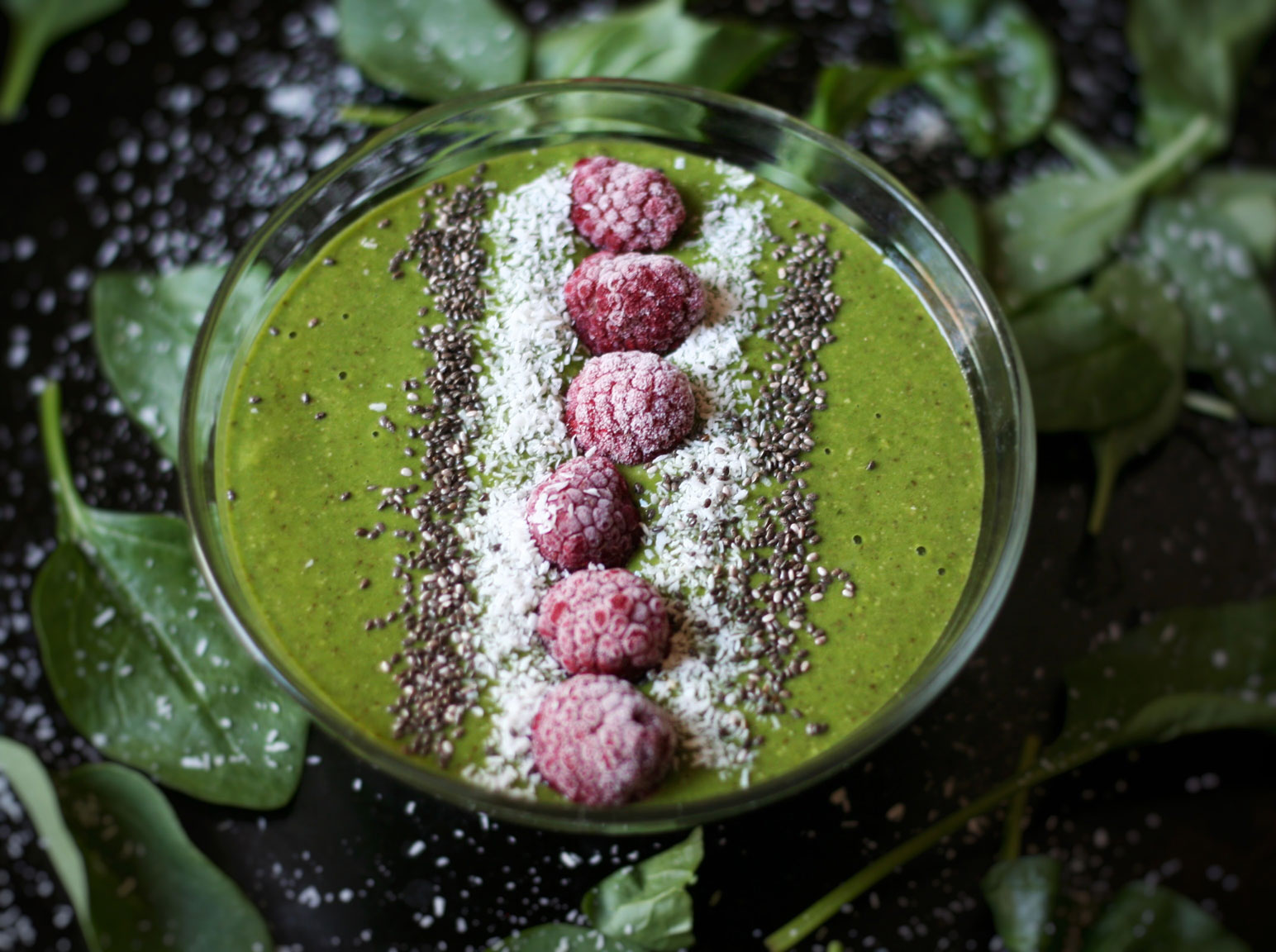 Super green breakfast smoothie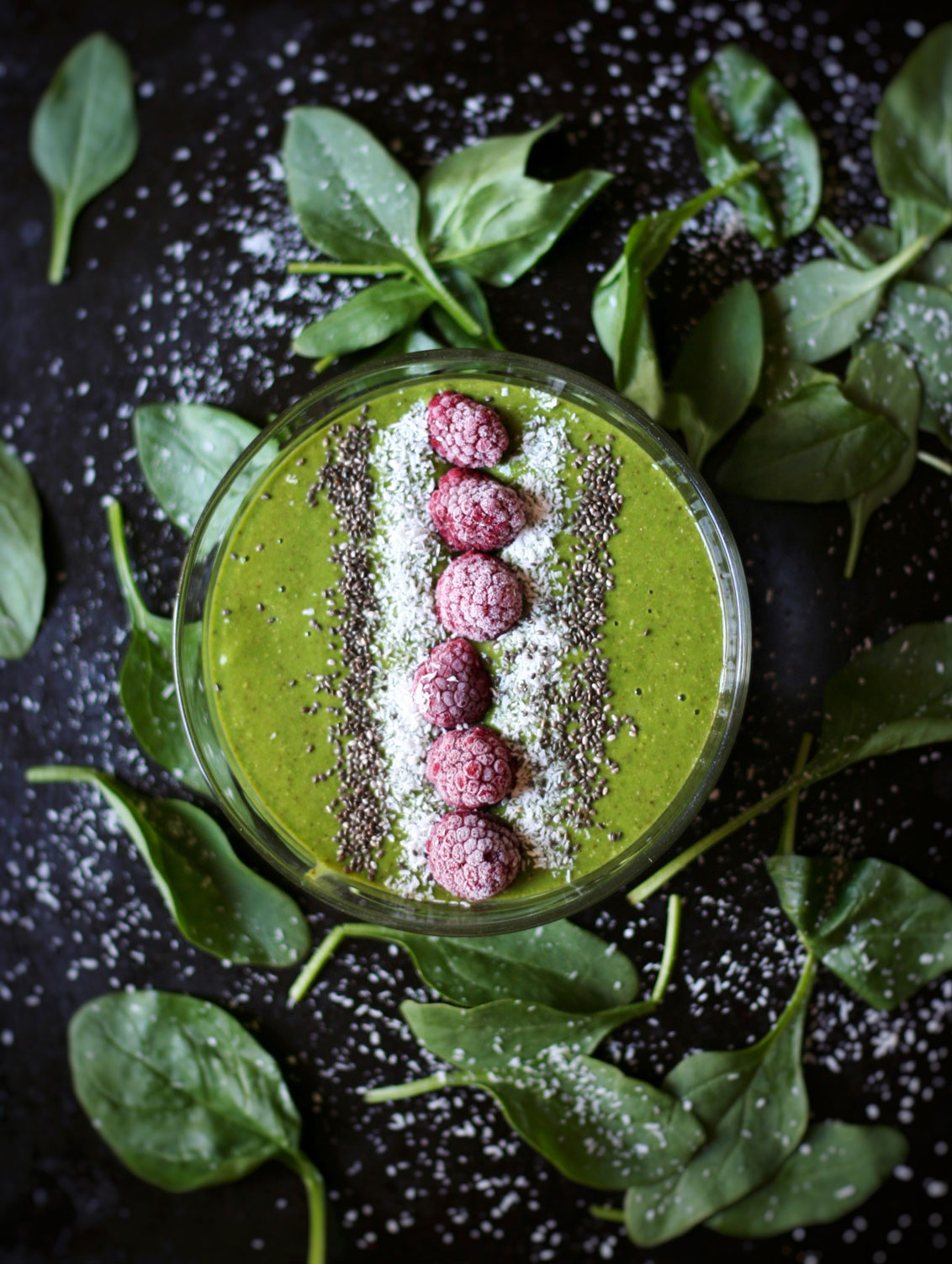 | | |
| --- | --- |
| Servings: | 1 can be doubled |
INGREDIENTS
1 organic banana
handful of spinach
Juice of one fresh orange
1/3 of a cup of organic oats
1 tsp of maple syrup
1 tsp of chia seeds
Unsweetened almond milk as per the required consistency
instructions
Blend well in a powerful blender and enjoy.