A coffee that is breaking the internet right now is here and i couldn't help myself from not trying it. A whipped coffee so creamy and delicious which can be enjoyed both warm and cold is nothing less than a Starbucks coffee.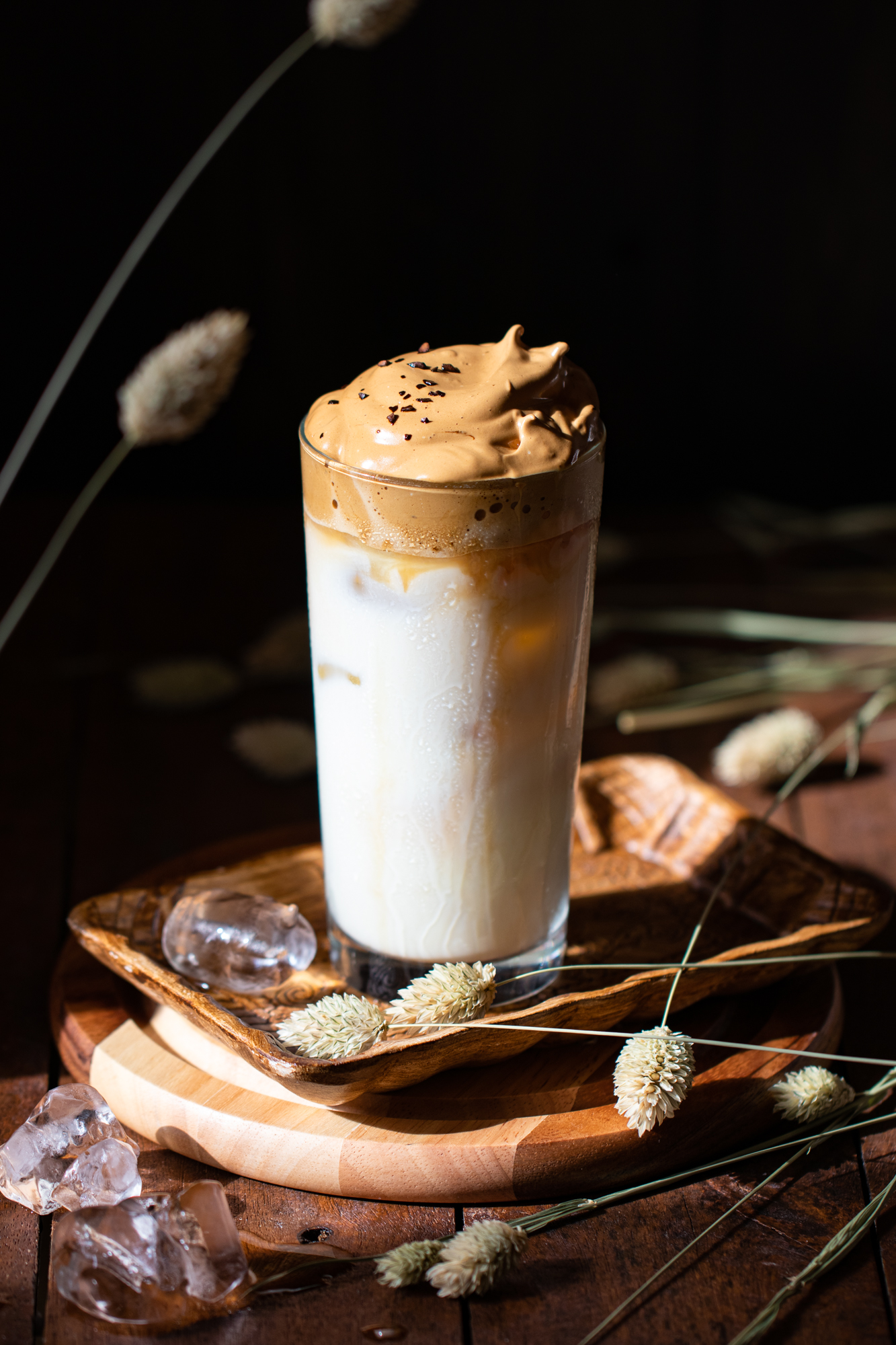 So here is the famous Dolgana coffee for you. A silky smooth coffee whipped to creamy perfection, top it over milk and yumm!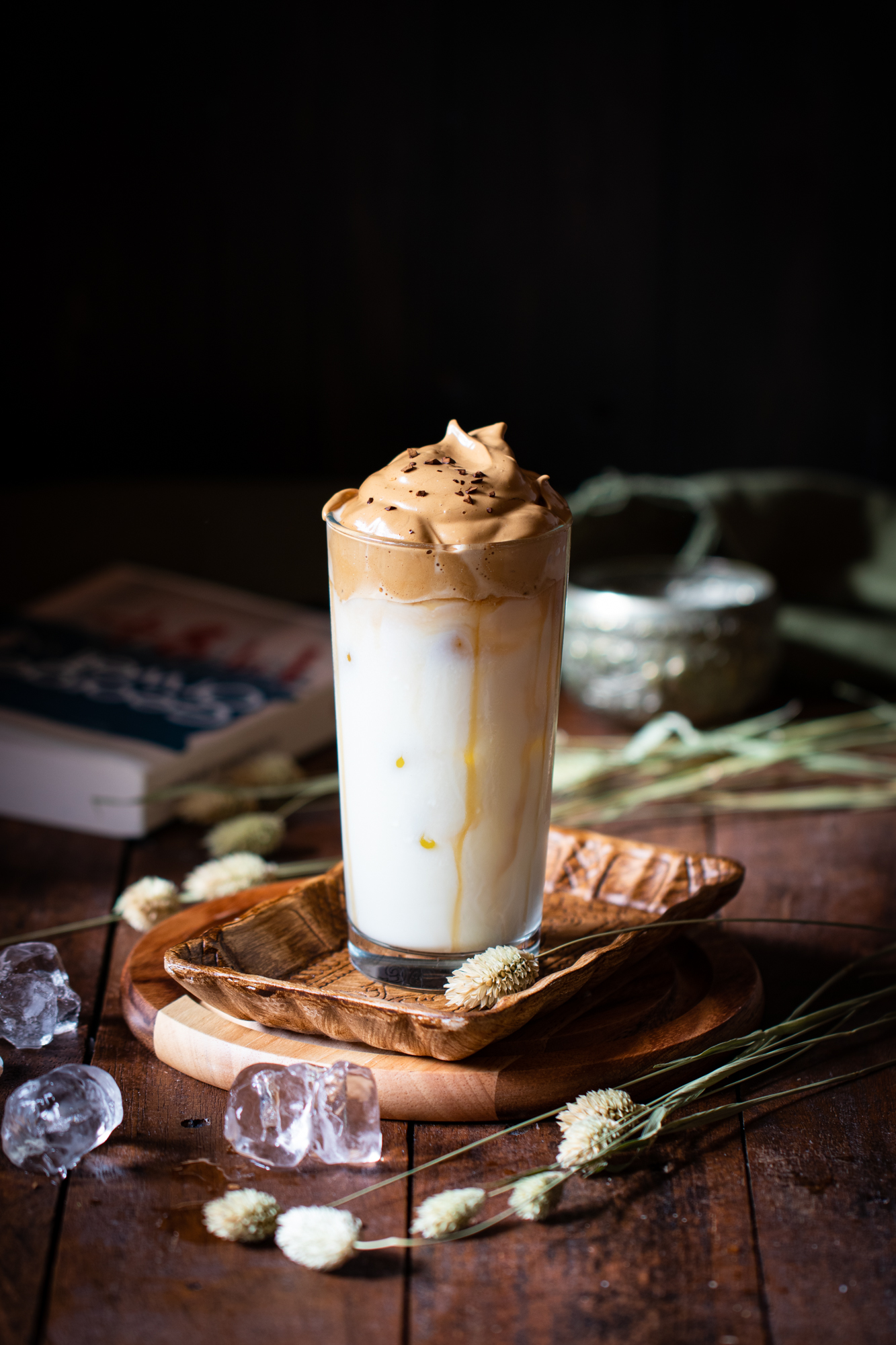 You can server this coffee two different ways, have it warm or cold. I loved the cold version it was so refreshing, gives it a take away cold coffee kind of feel.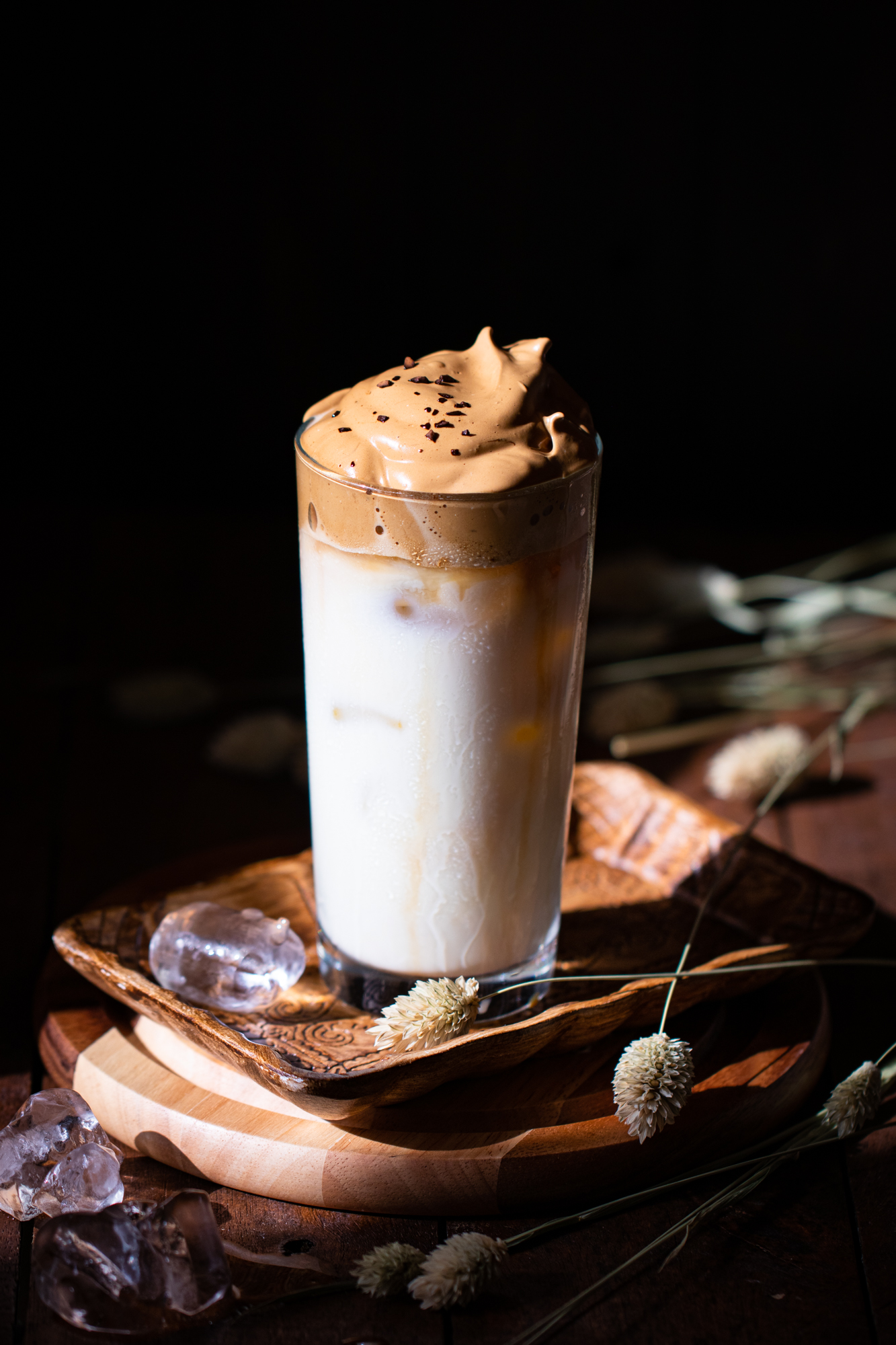 What is DALGONA COFFEE? How did it gain popularity?
A South Korean actor visited an eatery in Macau where he was served a similar beverage, which reminded him of "DALGONA" a type of Korean honeycomb toffee, who later presented in in Korean TV show under the hashtag #dalgonacoffeechallange then the homemade versions of this coffee started to emerge on South Korea's Youtube channels then went viral in Tik Tok ;)
Few tips to remember while making this coffee, I know it's no rocket science and I won't make it sound like one ;) but these tips are important and they are tried and tested -
Do not use ground coffee powder, it has to be instant coffee granules, it's only insta coffee that makes that whipped texture which ground coffee won't.
Use hot water this will help the instant coffee granules to dissolve.
While drinking this coffee (in my experience) was a bit too sweet for my taste buds, since the whipped cream like coffee is with sugar and it stays on top. So the best way to enjoy this if you don't have an extreme sweet tooth like me then keep stirring the cream into the milk every now and then while sipping this way it will blend evenly with the milk and way it won't taste too sweet.
Love the simplicity of this recipe and how everyone can make since we have all the ingredients at home. I hope you enjoy whipping up this delicious creamy coffee at home. I am going to make one for myself now :D
I hope you like it, let me know if you try this and please do remember to use my hashtag #soulfulandhealthy and share it with family and friends.
If you liked what you saw here, please feel free to share it with family and friends. You can find me on Facebook, Instagram, Twitter and Pinterest
Hugs
S :)
Dalgona coffee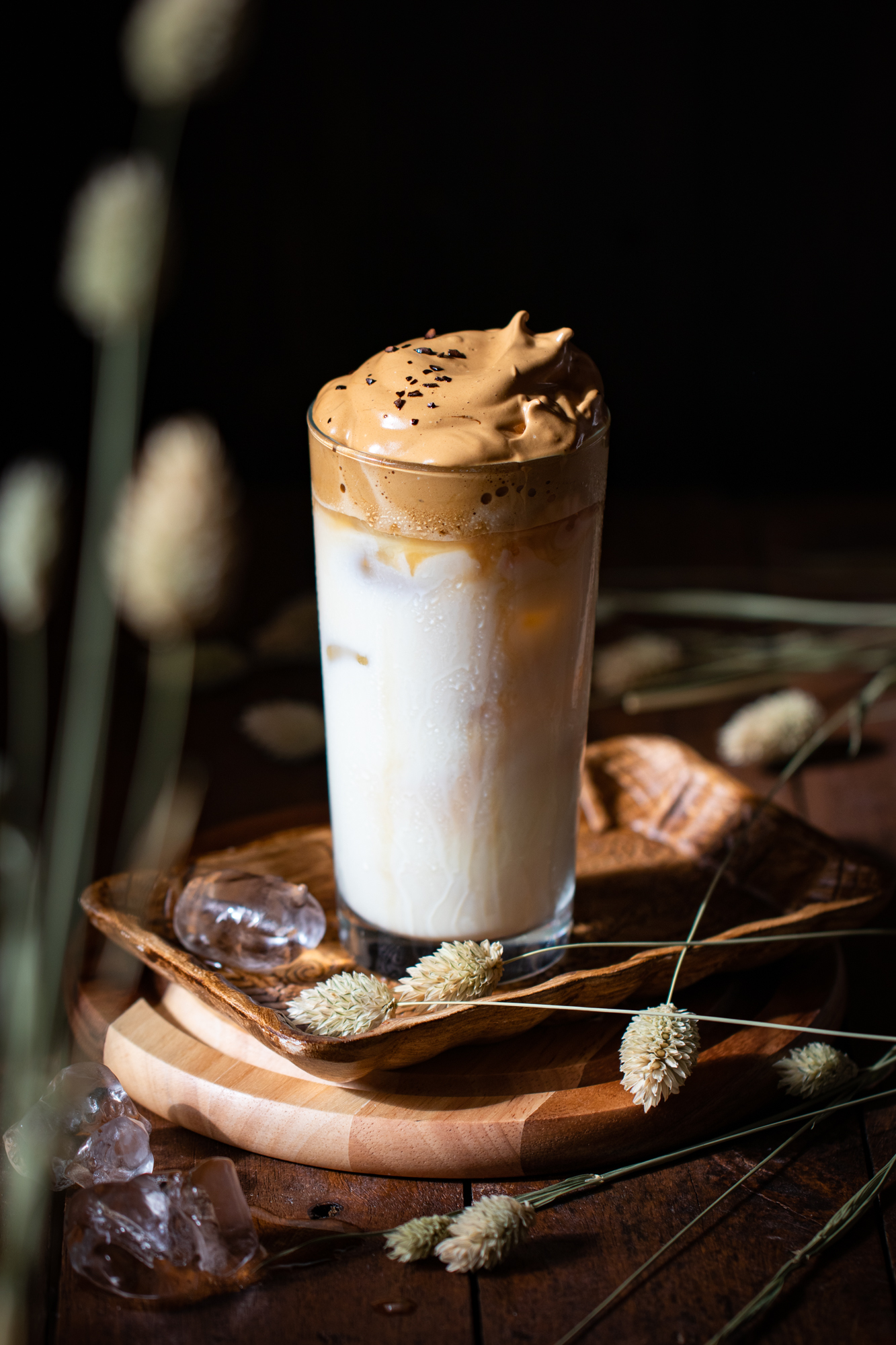 | | |
| --- | --- |
| Servings: | Serves 1 - can be doubled |
INGREDIENTS
2 tbsp instant coffee powder
2 tbsp granulated white sugar
2 tbsp hot water
300 ml milk
Ice cubes to serve (optional)
Tall serving glass
instructions
Add the coffee, sugar and water in a medium glass bowl, and using a hand blender, whisk the ingredients on medium-high speed for about 4 to 5 minutes until you have soft peaks. If you do not have a hand blender then you can use a wire whisk, but it takes a little more time and effort the manual way!
In a tall glass, add the ice cubes, pour the milk and then using a spoon to scoop the whipped coffee mixture on top and serve right away.