Mixed veggies clear soup with noodles
Soup season is here and all I want is a big bowl of delicious soup for lunch or dinner. Eating lots of delicious veggies is the key to a lot of natural vitamins and minerals. This soup is loaded with veggies and delicious Indo-Chinese flavours, we ate it two days in a row and no one complained :)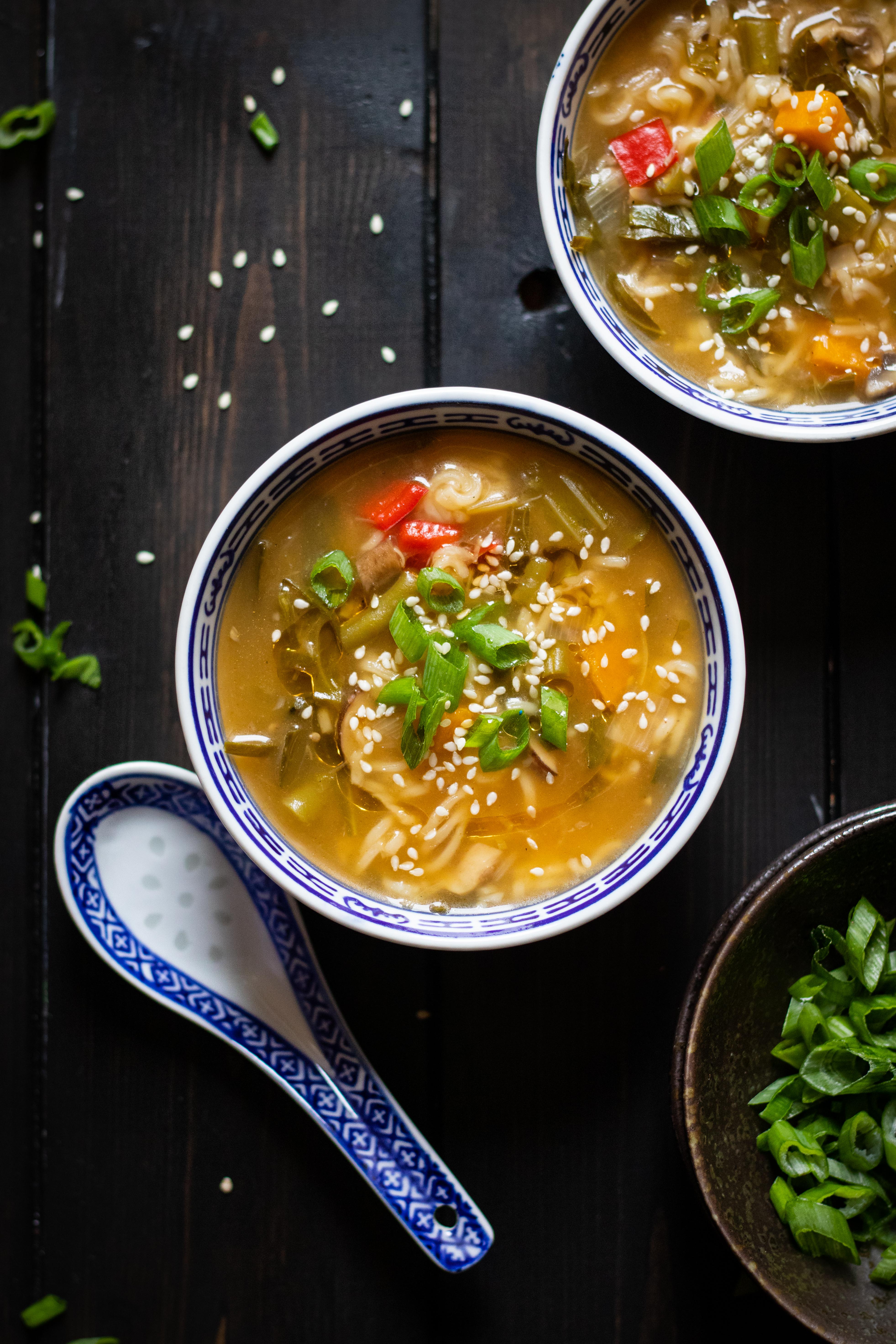 Since India is such vast country and China being our neighbour on the North eastern part we have a lot of Chinese influence when it comes to food, we absolutely love our Gobi manchurian (cauliflower florets deep fried and mixed with Chinese sauces and spices), Schezwan dishes, sweet and sour and many more. All these dishes are made in many popular chinese restaurants and takeaway in all major cities in India. You can read more about Indo-Chinese cruise here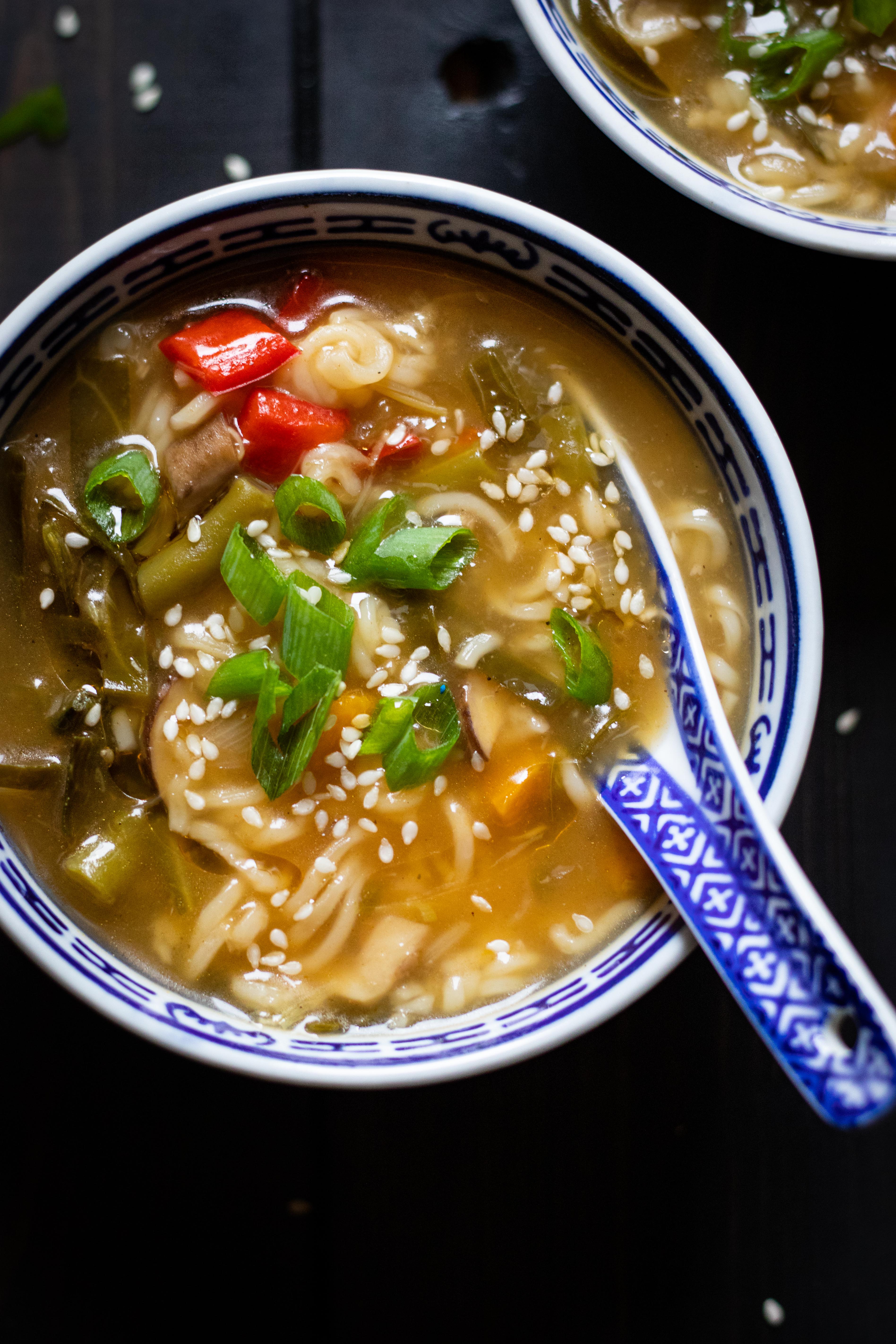 It's a very simple, easy soup and you can mix and match any vegetables of your choice, this could be a best way to use up any veggies sitting in the fridge and waiting to be used.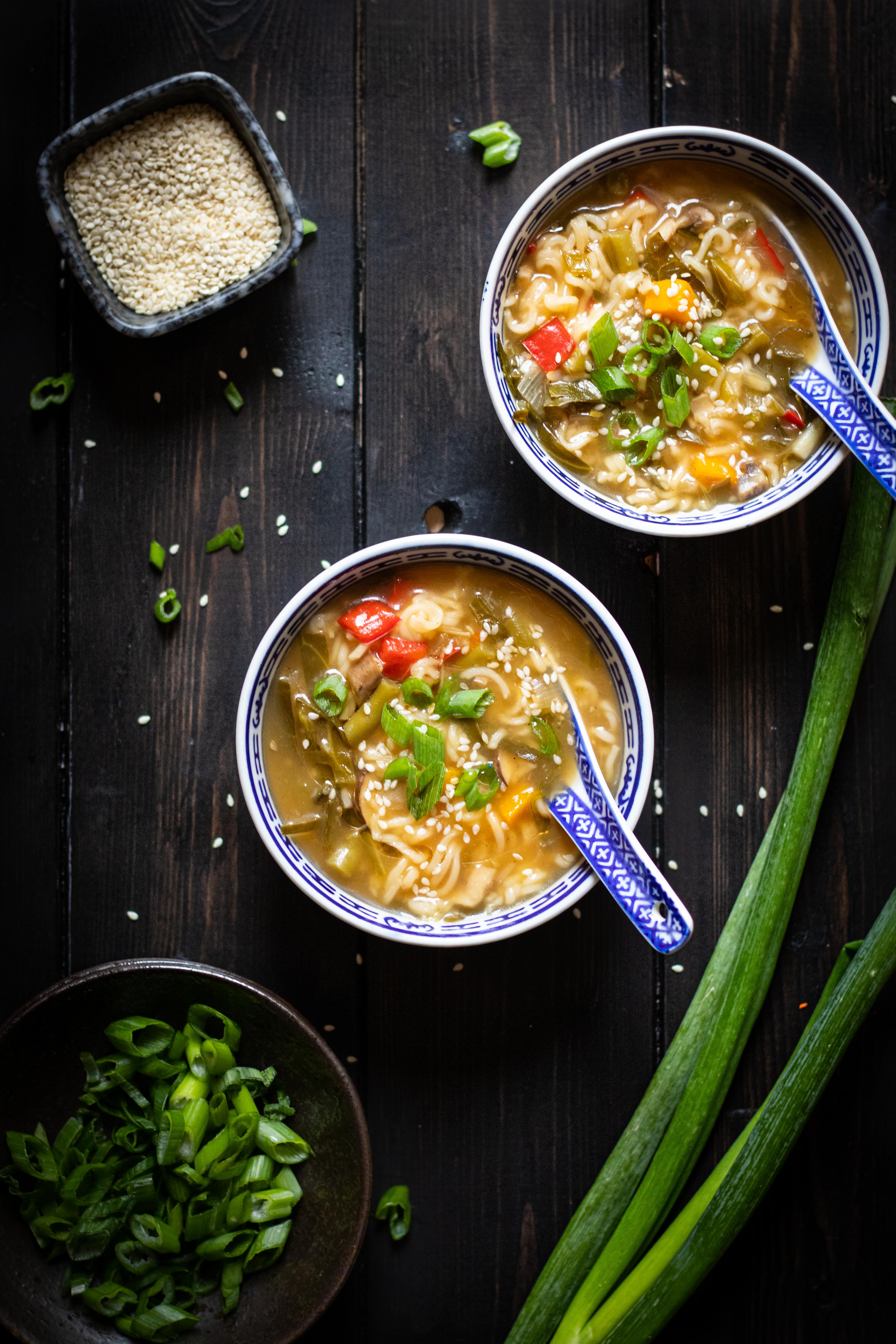 This soup is my take on the Indo-Chinese cuisine. Normally it doesn't have noodles in it, but since we were having this for lunch I wanted it to be a bit more filling. You can however skip the noodles and make this as just a mixed veggies soup. You can use any type of noodles you have at home, I have used the ramen noodles from the instant pack, any kind of noodles work well too. You can alter the taste accordingly to your taste buds.
When we had the first lockdown in Ireland I ordered fresh veggies from organic producers and we loved it. The taste is something else and I made this soup using all those veggies and it was so so delicious. You can go freestyle and alter the spices the way you like, add chilli flakes to spice it up if you like.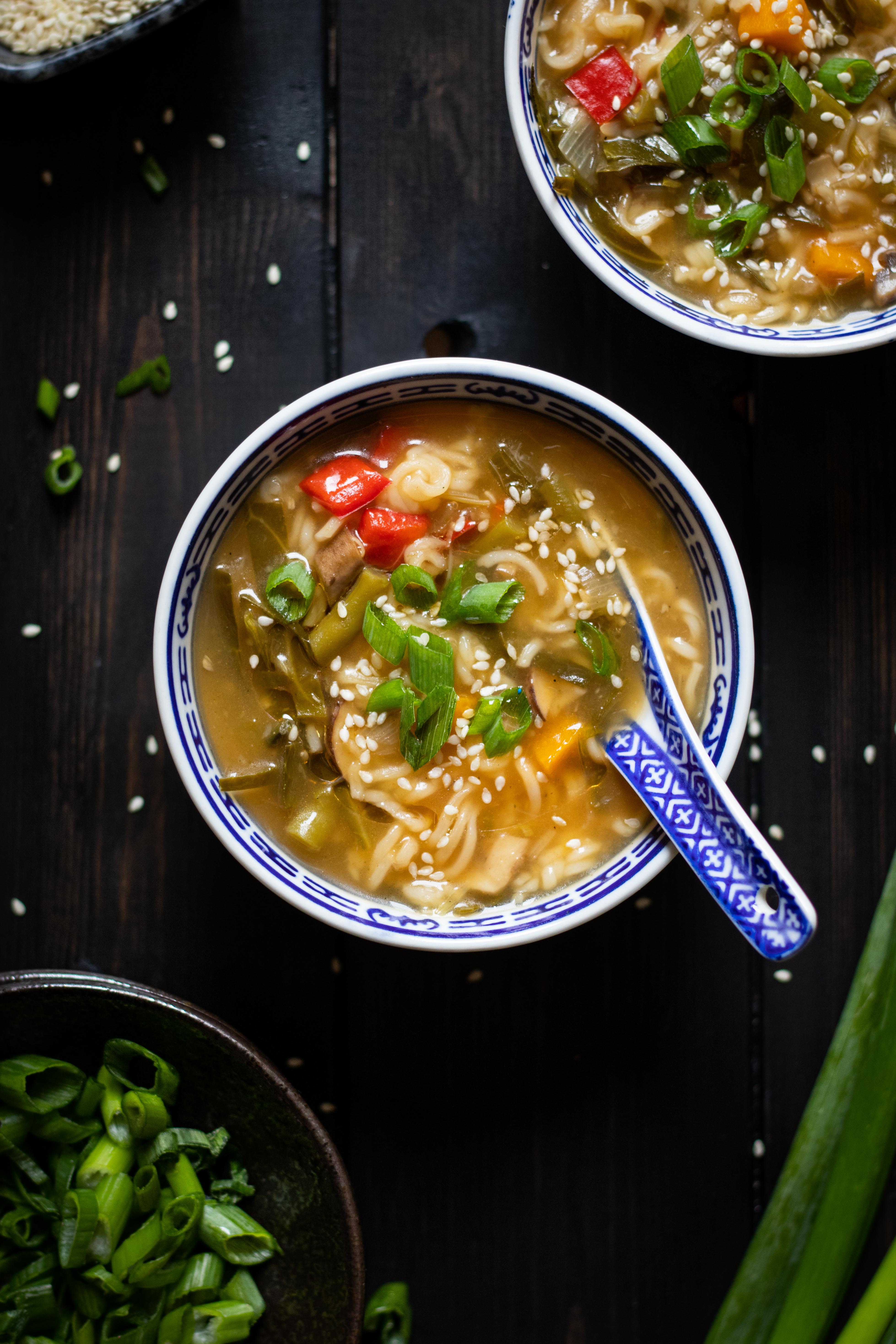 If you liked what you see here, please feel free to share it with family and friends. You can find me on Facebook, Instagram, Twitter and Pinterest
Love
Shilpa
Mixed veggies clear soup with noodles
INGREDIENTS
2 medium carrots finely chopped
1 small onion finely chopped
1 large clove garlic very finely chopped
1 inch size of ginger finely grated
Half cabbage finely chopped (shredded)
1 green pepper (or any colour) finely chopped
2 pack or 250 grams mushrooms chopped
About 10 to 15 green beans (French beans) finely chopped
1 large scallion finely chopped plus more for garnish
2 tbsp soya sauce (low salt)
1 tsp rice vine vinegar
1 tbsp corn flour slurry (1 tbsp corn flour mixed with 4 tbsp of cold water in a separate small bowl
Salt and pepper as per taste
1 and half litres of vegetable stock
Chilli flakes options
Sesame seeds to garnish
Egg noodles, or ramen noodles (not cooked - dried)
instructions
Heat oil in a large heavy bottom pan and add the onion and sauté for few mins until translucent, next add the ginger and garlic and sauté for few mins more.
Next add the veggies one by one and fry for a couple of mins more on medium heat.
Add the stock and cover the lid and let the vegetables cook until soft, approximately 30 mins. Season with salt and pepper.
Add the soya sauce, vinegar and the cornflour slurry, give it a good mix. You will notice the soup with thicken.
Cook the noodles seperately accoring to package instructions, add it to th bowls that you will be serving the soup in.
Remove from the heat, top the soup on the noodles and garnish with finely chopped scallions and sesame seeds. Enjoy!