Mixed vegetable curry (vegan)
This is the most simplest, easiest and tastiest curry I always do. When I don't know what to cook but have so many veggies sitting in the fridge, this is the best option I can think of. All you need is few Indian spices which most of the Indian kitchens have, for my non Indian friends most of these spices are easily available in all super markets and one can of coconut milk, that's it.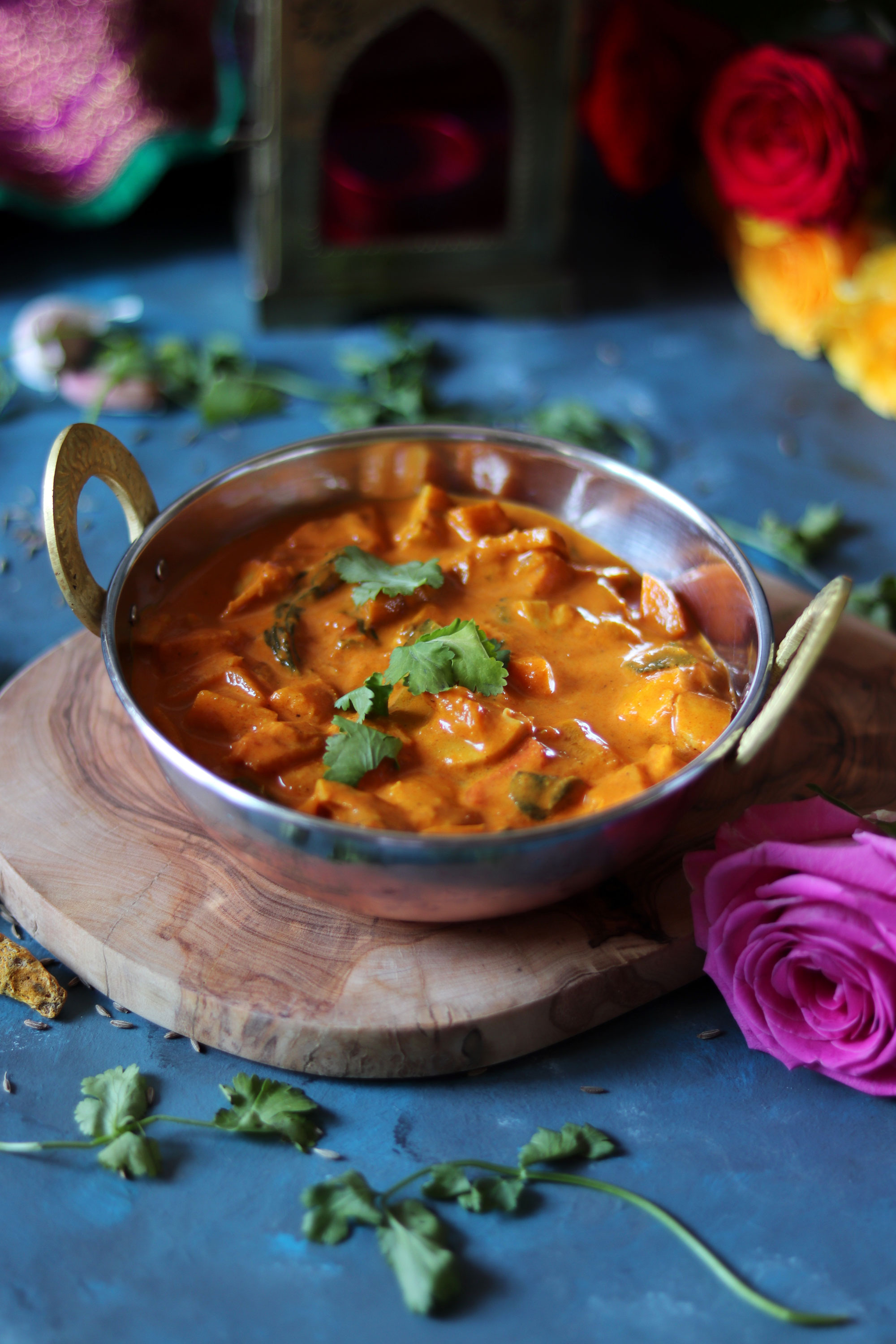 The trick is to balance the right spices and you have the most easiest curry. Serve it with simple pain basmati, or make it more fancy by with Cumin rice, make it healthier by choosing brown basmati, anything the choice is your's. Here the idea is to keep it as simple as it gets so will stick to simple, plain basmati.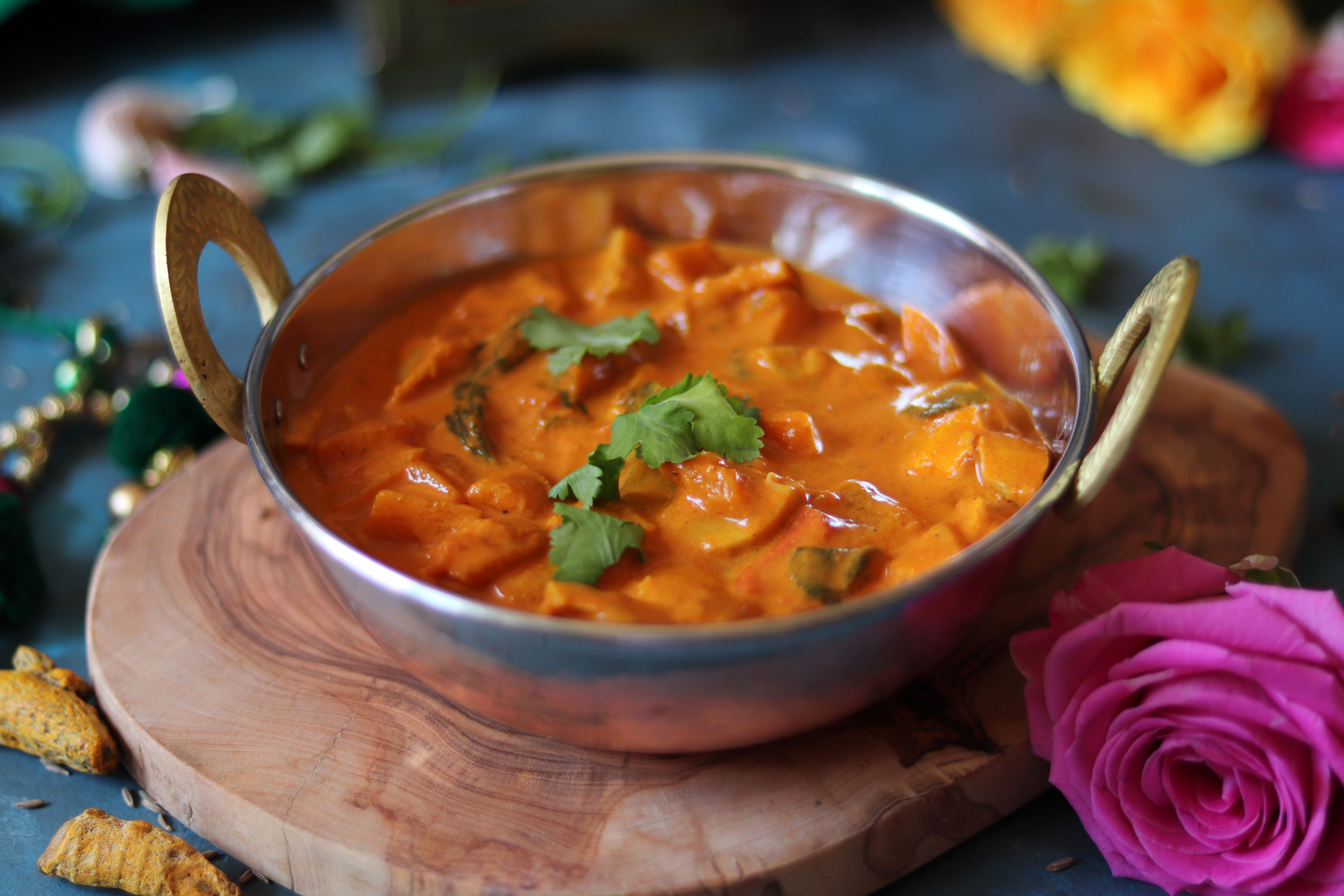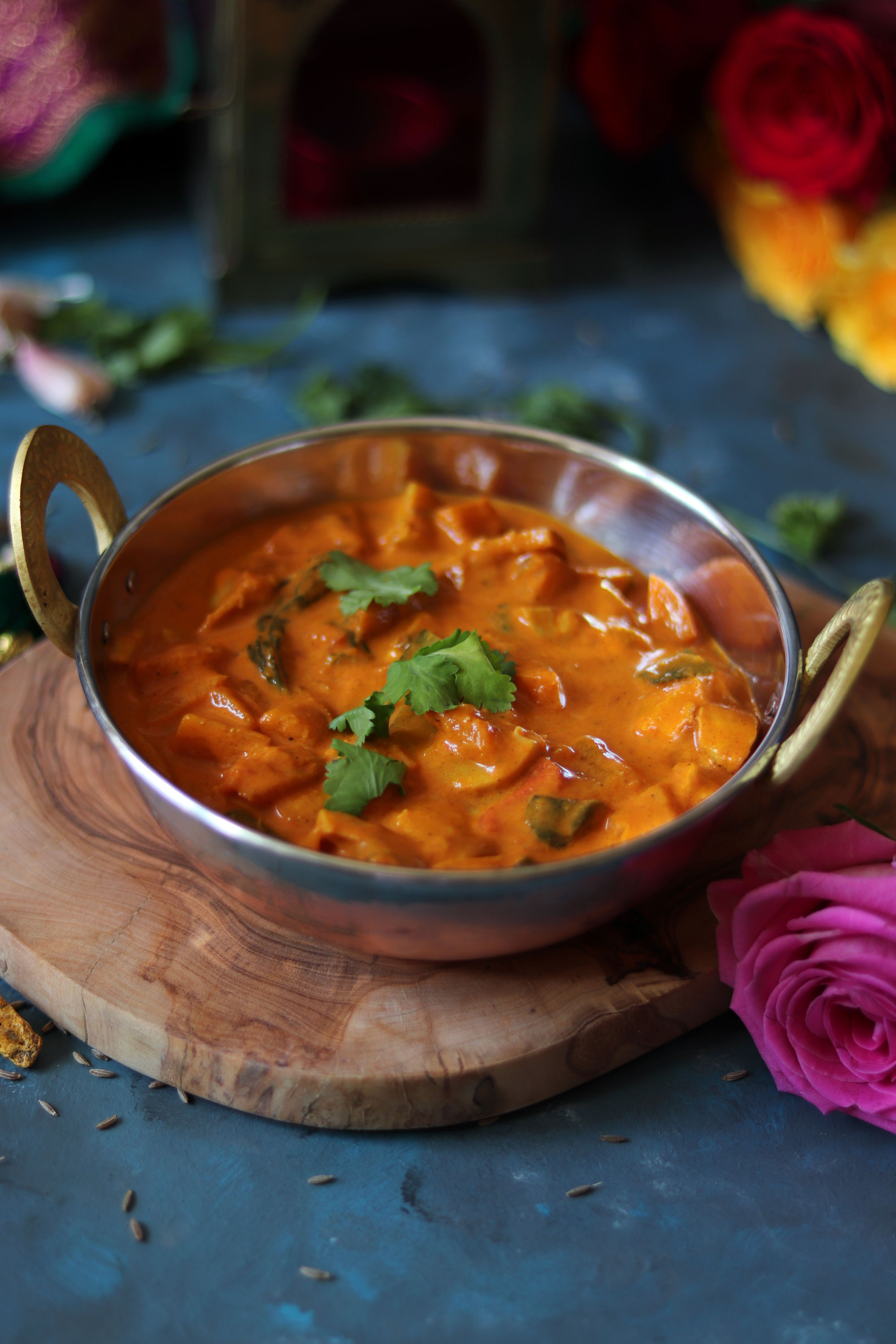 I make this using many different kinds of vegetables, basically whatever is left over in my fridge. Mix and match the veggies, use the spices according to your preference, make it spicy if you like or do not want too much heat then keep it mild. I usually make it mild for my little boy and add more chilli powder for me and my husband.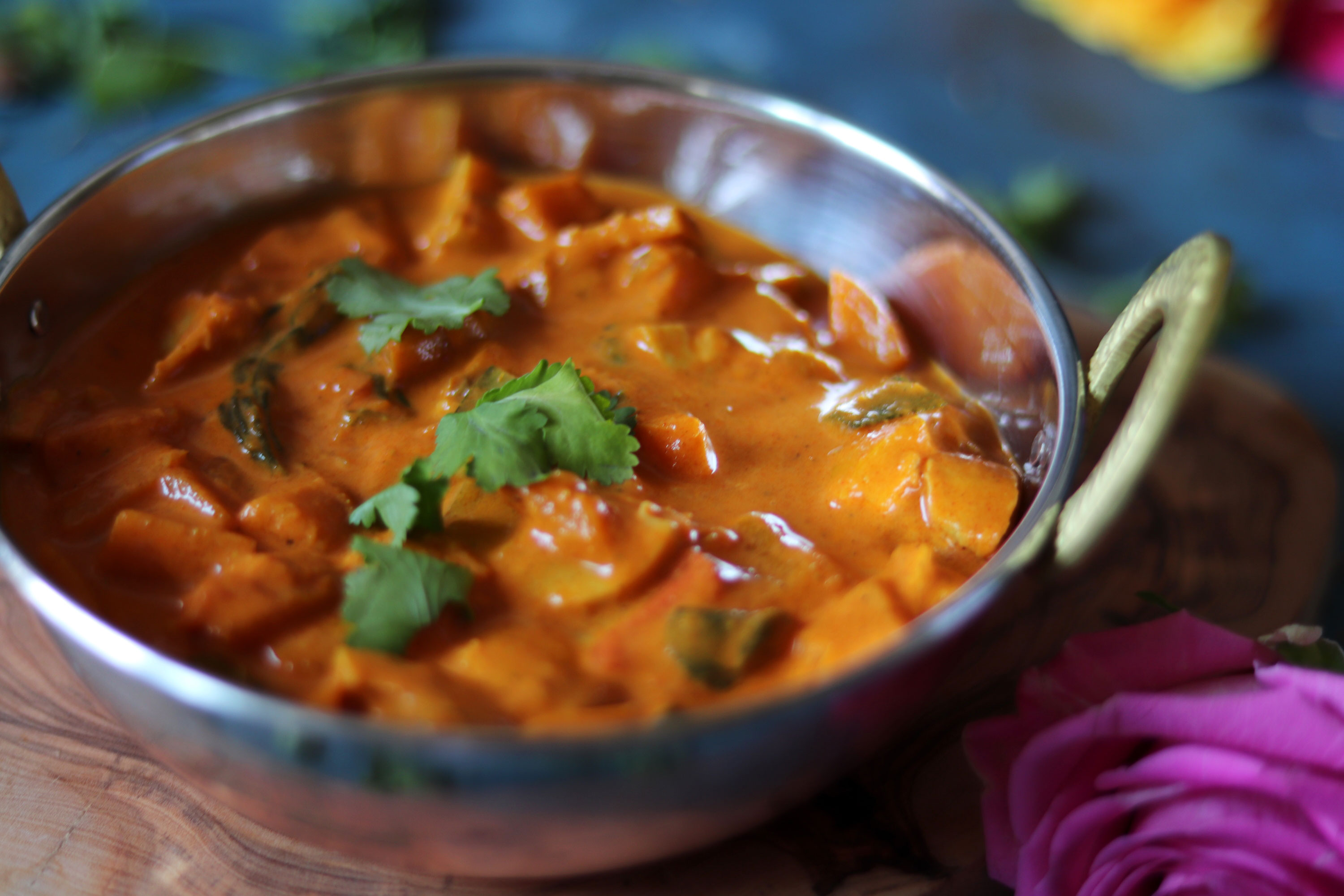 Make some papad on the side and some pickle (Indian one's) and you have a lavish meal.
Do let me know if you have tried this recipe, would love to see. Share your creations with me ;)
Love
S.
Mixed vegetable curry (vegan)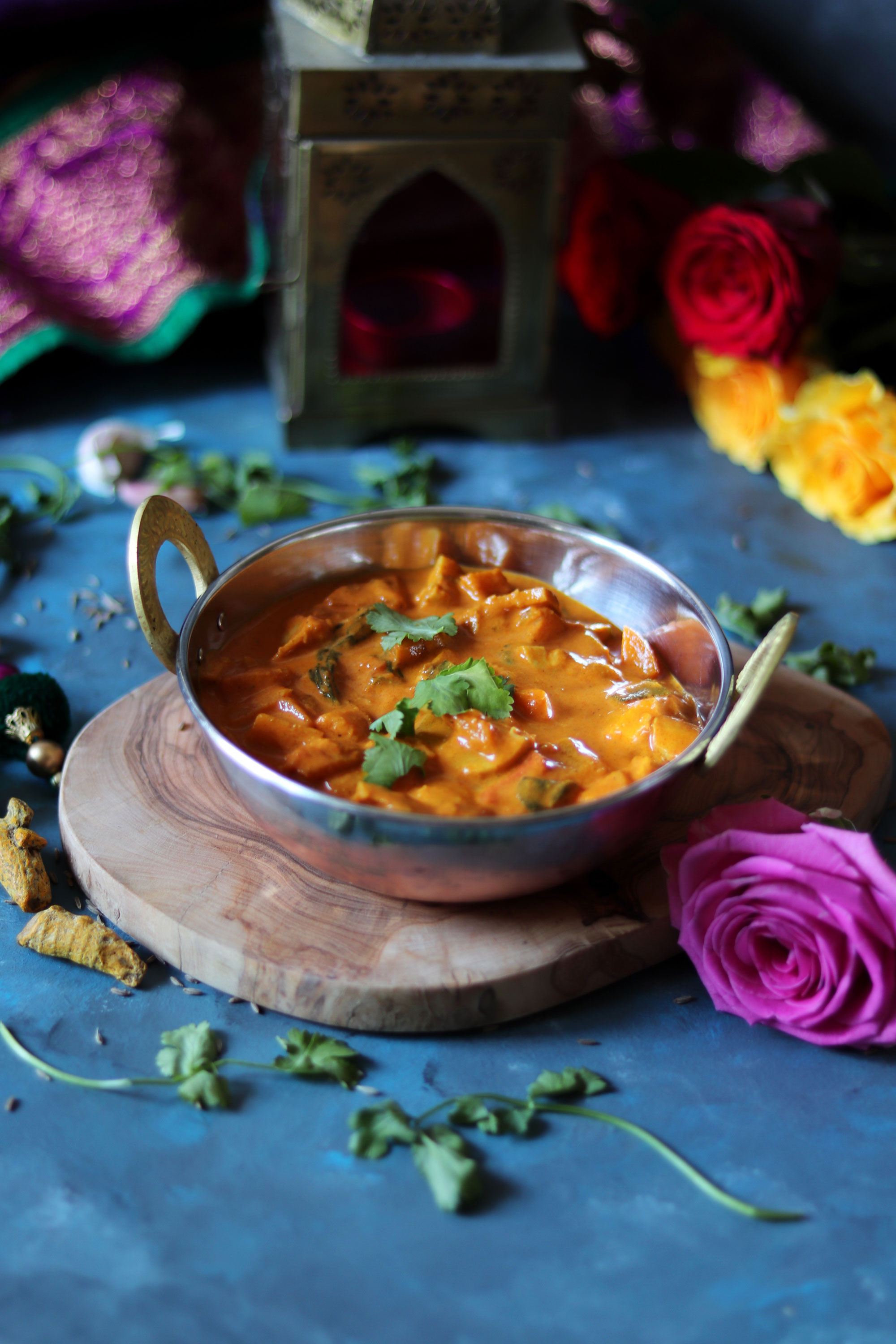 INGREDIENTS
3 shallots (they are sweeter, can use one small regular white onion)
Two medium tomatoes chopped
1 tsp ginger and garlic paste
1 medium carrot chopped
one cup cauliflower
one medium potato
Half cup green peas, fresh or frozen
5 to 6 chopped mushrooms
One cup or one big handful fresh spinach
One courgette chopped
One can full fat coconut milk
2 tbsp sunflower oil
Chopped handful of fresh coriander leaves

Spices

1/2 tsp ground turmeric
1/2 tsp ground cumin
1/2 tsp coriander powder
1/2 tsp garam masala powder
1/2 tsp chili powder / 1 tsp if you like it spicy
1/2 tsp ground pepper
Pink Himalayan salt to taste
instructions
Add the oil to a heavy bottom non stick pan, once heated add the chopped shallots/onion and saute until translucent
Add the ginger and garlic paste and fry for a min or two
Add the chopped tomatoes and continue to fry for 3 to 4 mins or until the tomatoes are done
Add all the spices and fry for one min
Add the carrots first (they take longer to cook) now add half cup of water and cover the lid and let the carrots cook, for about 8 to 10 mins
Now add the rest of the vegetables, give everything a good stir until all combined
Add 1/2 cup of water and reduce the flame, cover with a lid and let all the veggies cook, for about 10 mins
Check if the vegetables are done, at this stage add the coconut milk, stir very well.
Simmer just for a minute and remove from the heat. If done more the coconut milk will curdle
Sprinkle chopped fresh coriander leave, serve right away with warm basmati and enjoy!

Note –

You can adjust the spices as per your taste, I like my spices more so I usually add more than 1/2 tsp

Mix and match any veggies of your choice, there is no right or wrong veggies to use.

If you do not have ginger and garlic paste, you can even use fresh grated 2 cloves of garlic and an inch of grated ginger