Falafel with wholewheat pitas
Being a big time foodie and after I made a choice of eating healthy food, I began exploring different kinds of cuisine. It's a good thing that my husband is also a great foodie like me, we enjoy cooking together.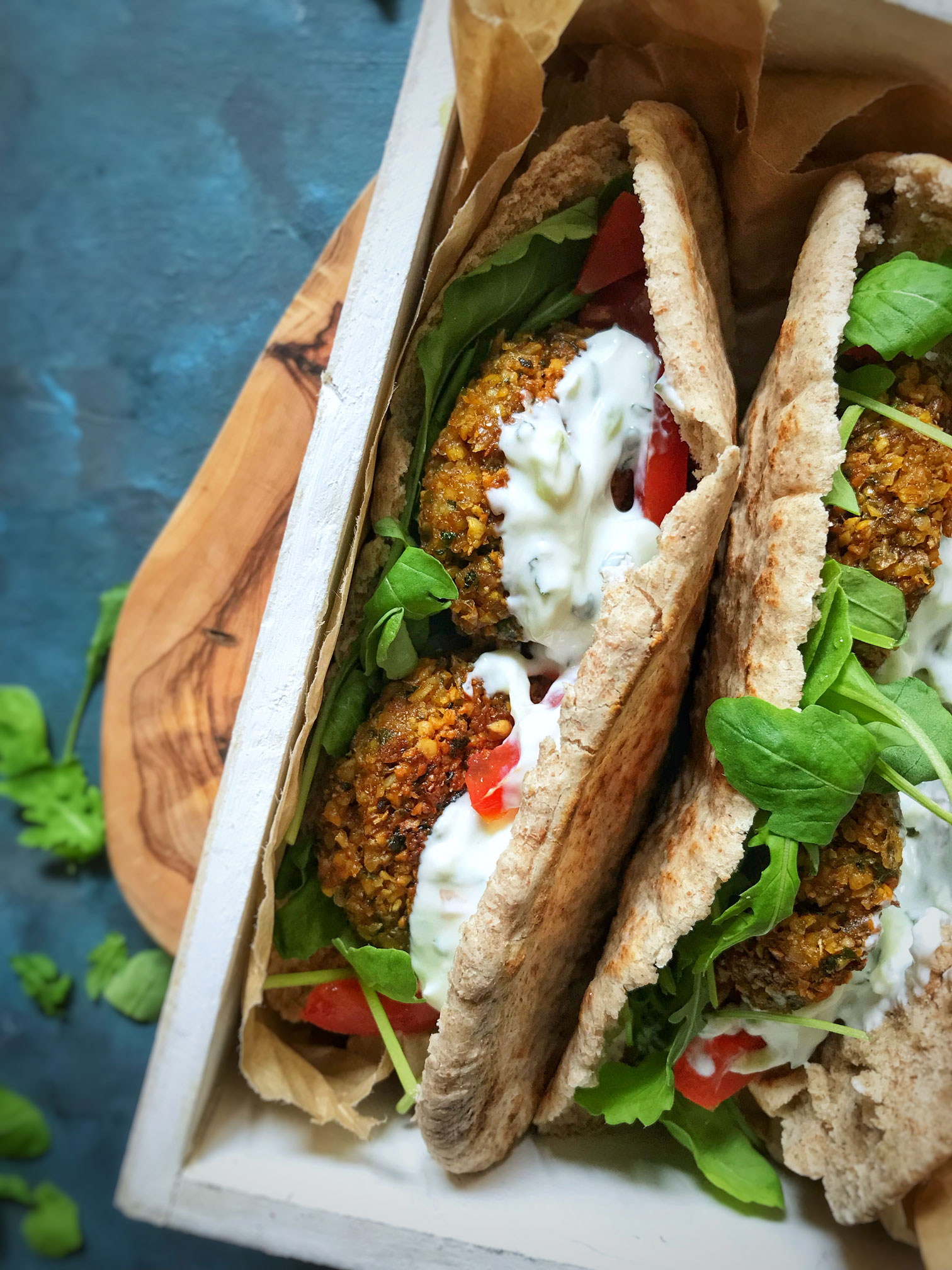 Once we discovered a lot of fast food recipes can be easily made at home, we both stopped eating outside. The only reason we eat out is only for the feel of going to a restaurant and as an outing, but when it comes to enjoying food I can happily say that I enjoy eating at home ;)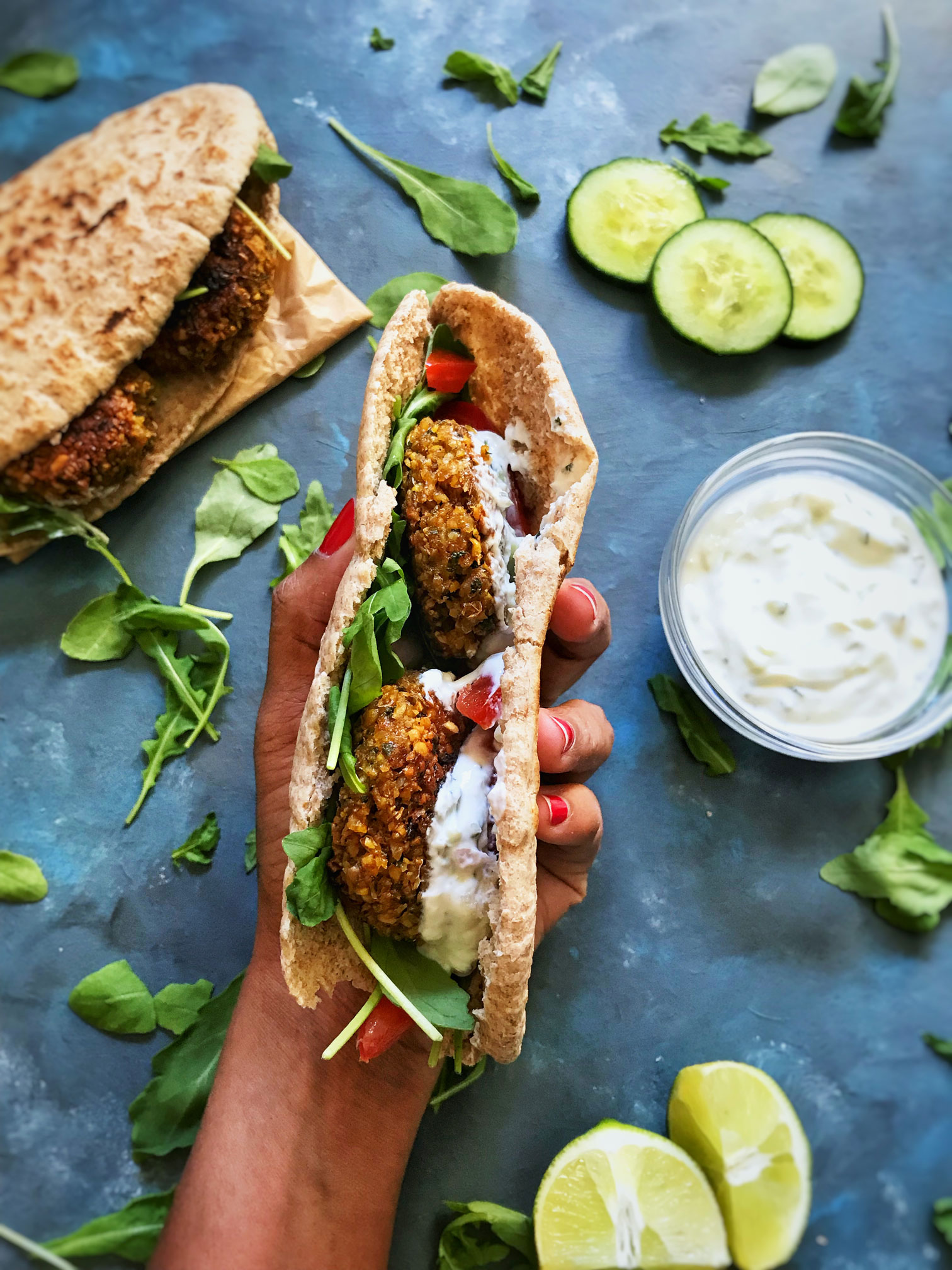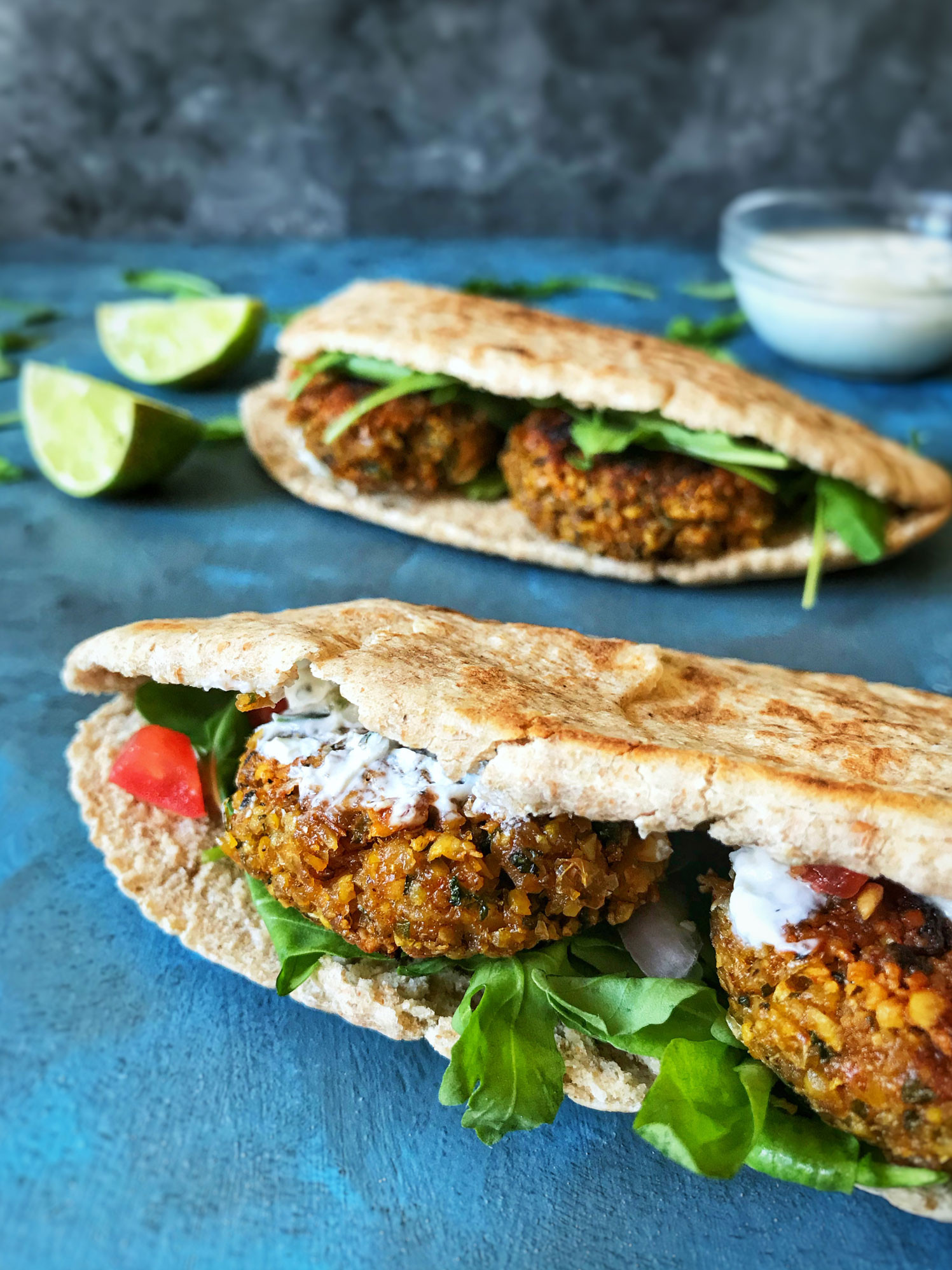 Coming back to falafels, they are usually deep fried but my version is the healthier one and it is pan fried and has the same delicious taste. It can be eaten in a pita bread, served along with some 'tzatziki', a yogurt sauce with fresh grated cucumber and mint and some rocket leaves. You can even enjoy them in a tortilla as a wrap or just by themselves. :) my personal favorite is in the form of a wrap.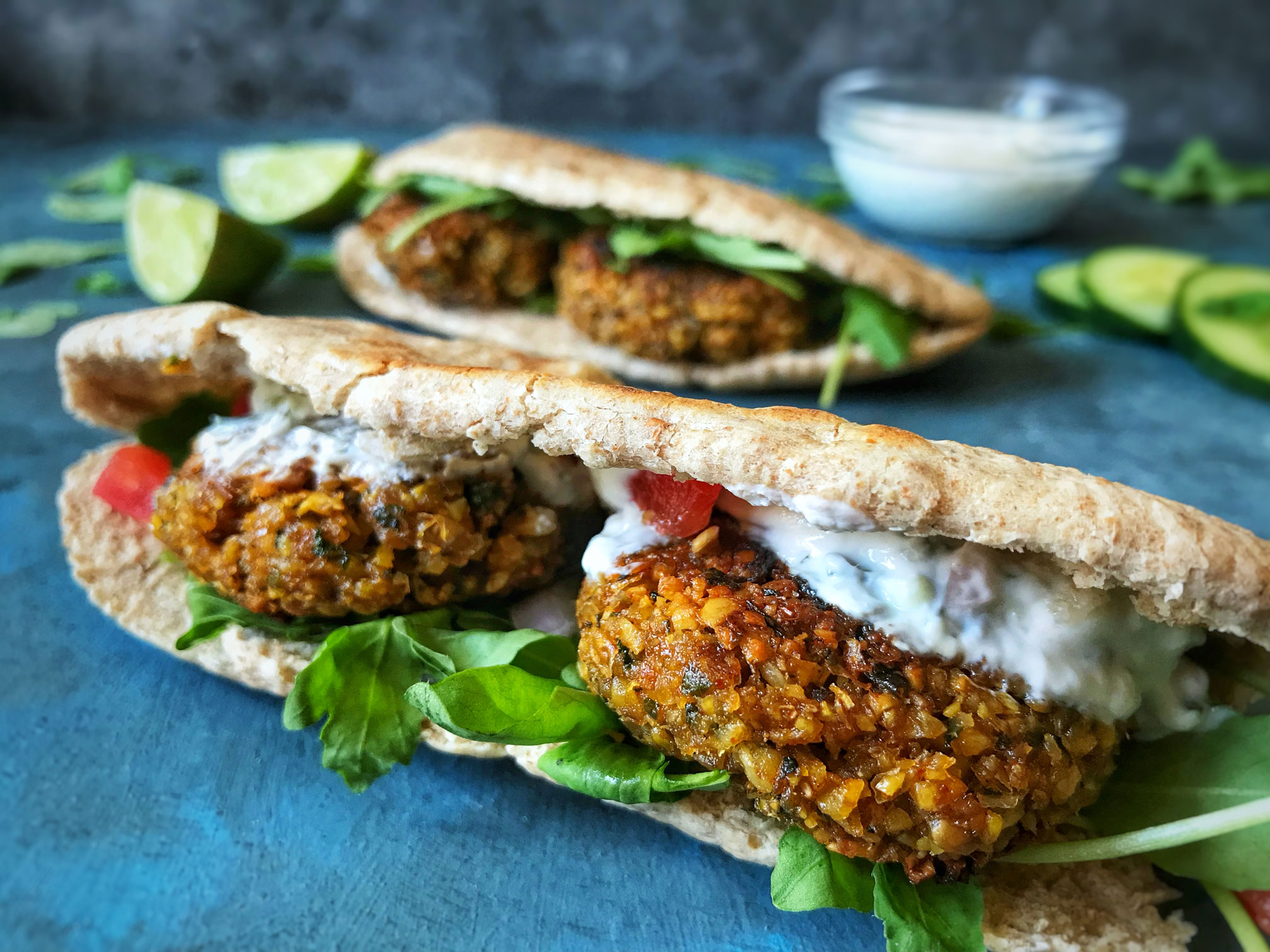 The chickpeas I have soaked them overnight, I buy the dried ones from an Indian/Asian store or you can even use one tin chickpeas from supermarket.
The falafels will be more flavourful if you use whole spices for coriander and cumin, if you don't have the whole seeds, it is ok to use powder too, but it will be much milder, dry roasting the whole spices brings out the best flavor in them.
Enjoy it as a lunch or even a light dinner. Make it to impress family and friends. There is nothing like the pleasure of being able to make s delicious meal at home that everyone would eat in silence, that means it is sooo good ;)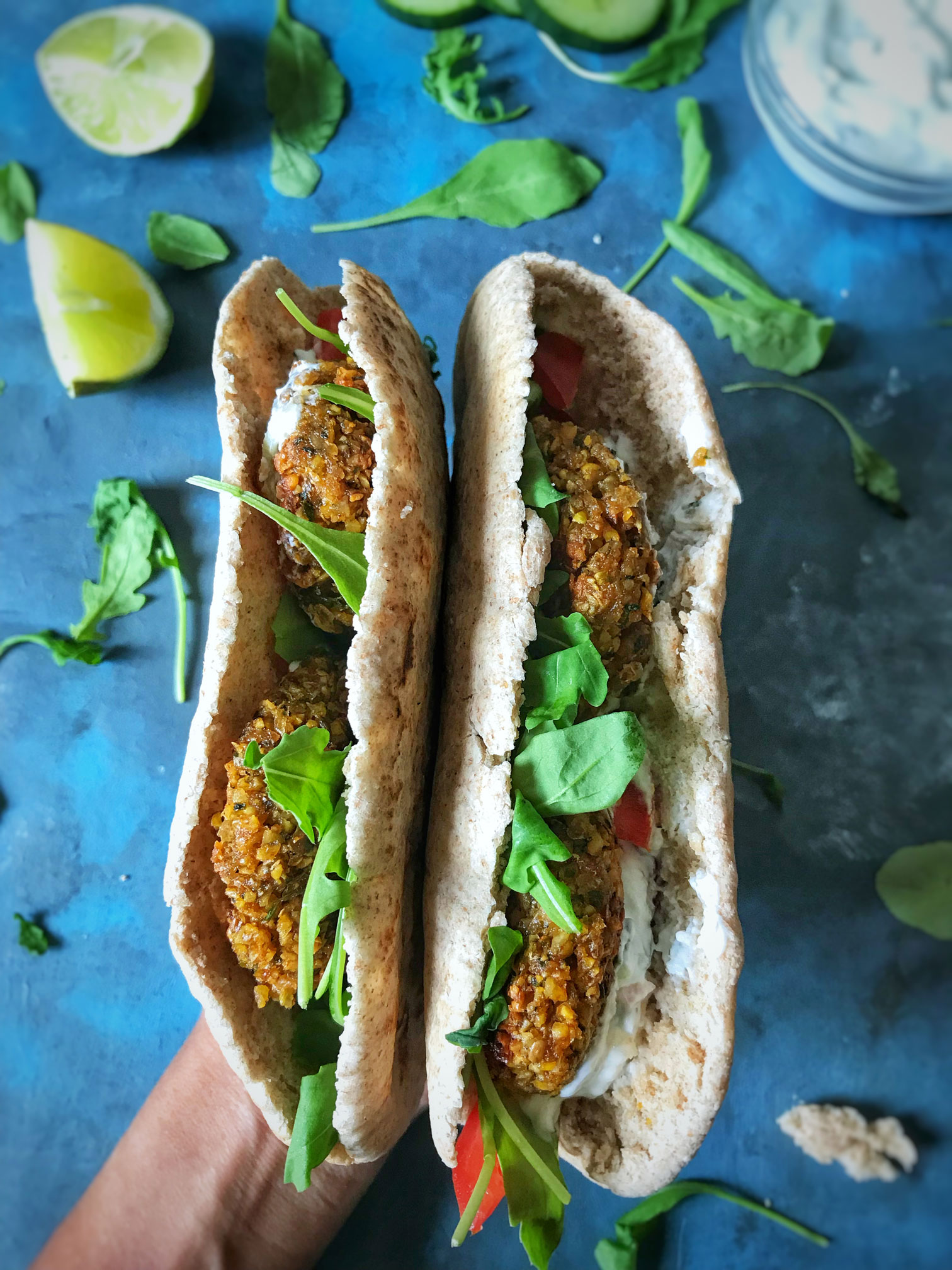 Falafel with wholewheat pitas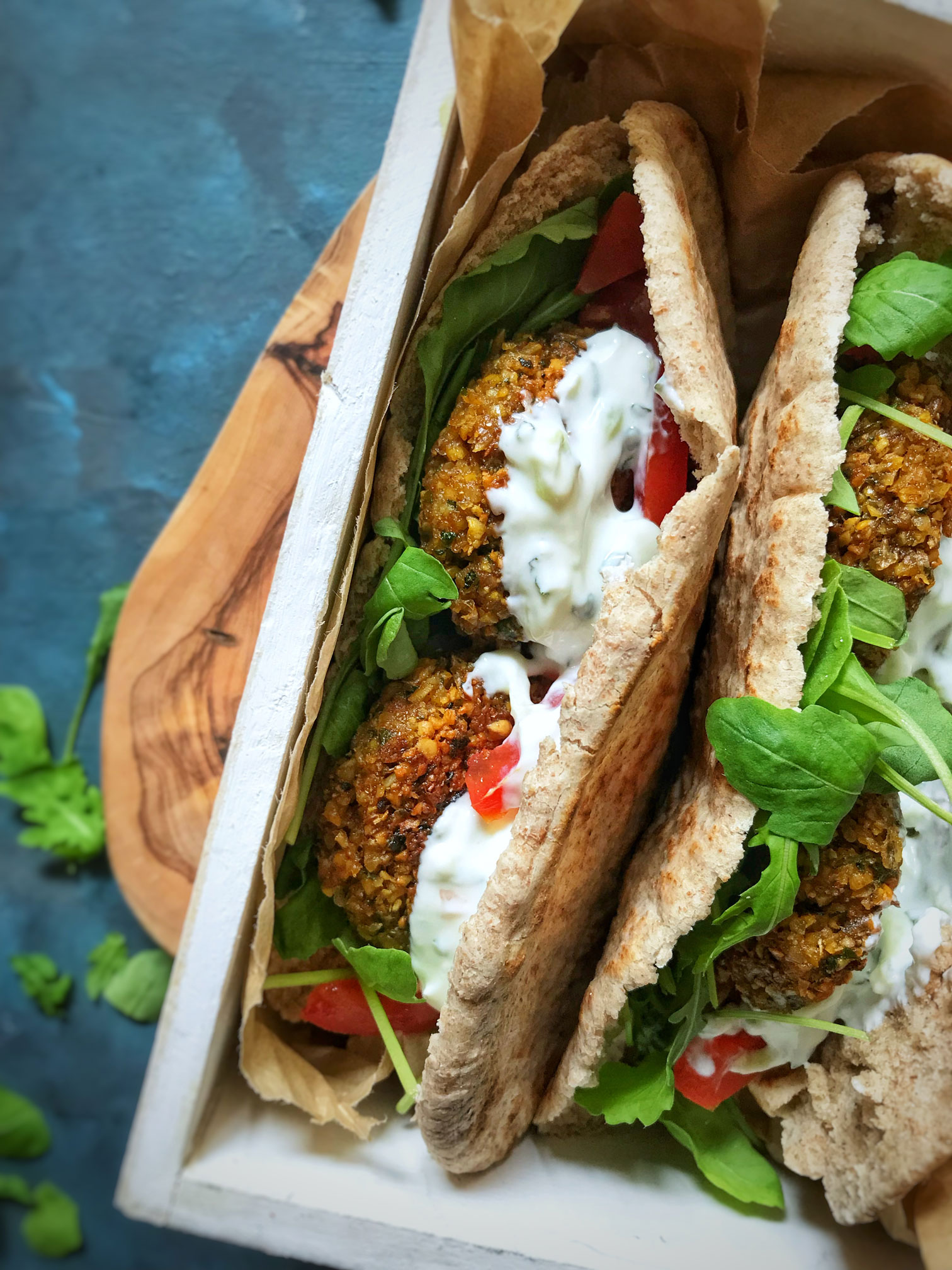 INGREDIENTS
For the falafels

450 grams dried chickpeas soaked overnight
Bunch of fresh parsley (with stalk)
About 5 to 6 leaves of fresh mint
One small onion
Clove of garlic
1 or 2 tbsps of plain flour
1/2 to 3/4 cup of bread crumbs (might need more to form patties)
Juice half a lime
1 to 2 tbsp of good quality extra virgin olive oil

Spices

1 tsp of chili powder (Kashmiri red chilli powder or paprika)
1 tbsp of whole coriander seeds
1 tbsp of cumin seeds (powder can be used too)
Pink Himalayan salt to taste
Fresh ground pepper to taste

For the Tzatziki

3 to 4 tbsps of Greek yogurt
1/4 of cucumber
3 leaves of fresh mint
1 mall clove of garlic
Juice of half lime

For the salsa

2 medium size tomatoes, chopped into thin slices
1 small red onion sliced
Drizzle of extra virgin olive oil
1 tbsp of finely chopped fresh parsley

To serve

Wholewheat pita breads
Fresh rocket or lettuce leaves
instructions
Add the coriander seeds and cumin seeds in a small pan and dry roast it, until you have a good aroma. Using a pestle and motor finely grind the roasted coriander and cumin seeds and set aside. Skip this step if using ground coriander and cumin powder.
Add the onion into a food processor, blitz it first, then add the garlic, parsley and mint and blitz again.
Next add the chickpeas and chili powder.
Add the ground spices into the food processor along with pink Himalayan salt and fresh ground pepper. Blitz well, until well combined, also scraping the sides once in a while.
Transfer to a large mixing bowl, add the flour and the bread crumbs. Add more of the flour and bread crumbs if needed, to be able to make patties.
Take about a tbsp of the mixture, form small patties and set aside in the freezer while you make the Tzatziki and salsa (follow the instructions below).
Heat the oil on a non stick pan and shallow fry the falafels, until nice and brown on both sides, this won't take too long, should be about 4 to 5 mins.

For the Tzatziki

Grate the inside flesh of the cucumber into a bowl and discard the skin.
Add the rest of the ingredients listed and mix well.

For Salsa

Combine all the ingredients into another bowl and stir well.

To serve

Grill the wholewheat pitas (or wraps) using a griddle pan.
Slit open the pita breads. Add the tomato salsa at the bottom of the pitas, arrange the falafels (about two falafels per pita).
Pour a generous amount of the tzatziki over the falafels.
Add a handful of fresh rocket leaves or lettuce.

Enjoy right away ;)