Imagine having ready breakfast and not having to worry about it, that's the advantage of having granola. Filled with only good nutritious ingredients. You have breakfast ready on the go.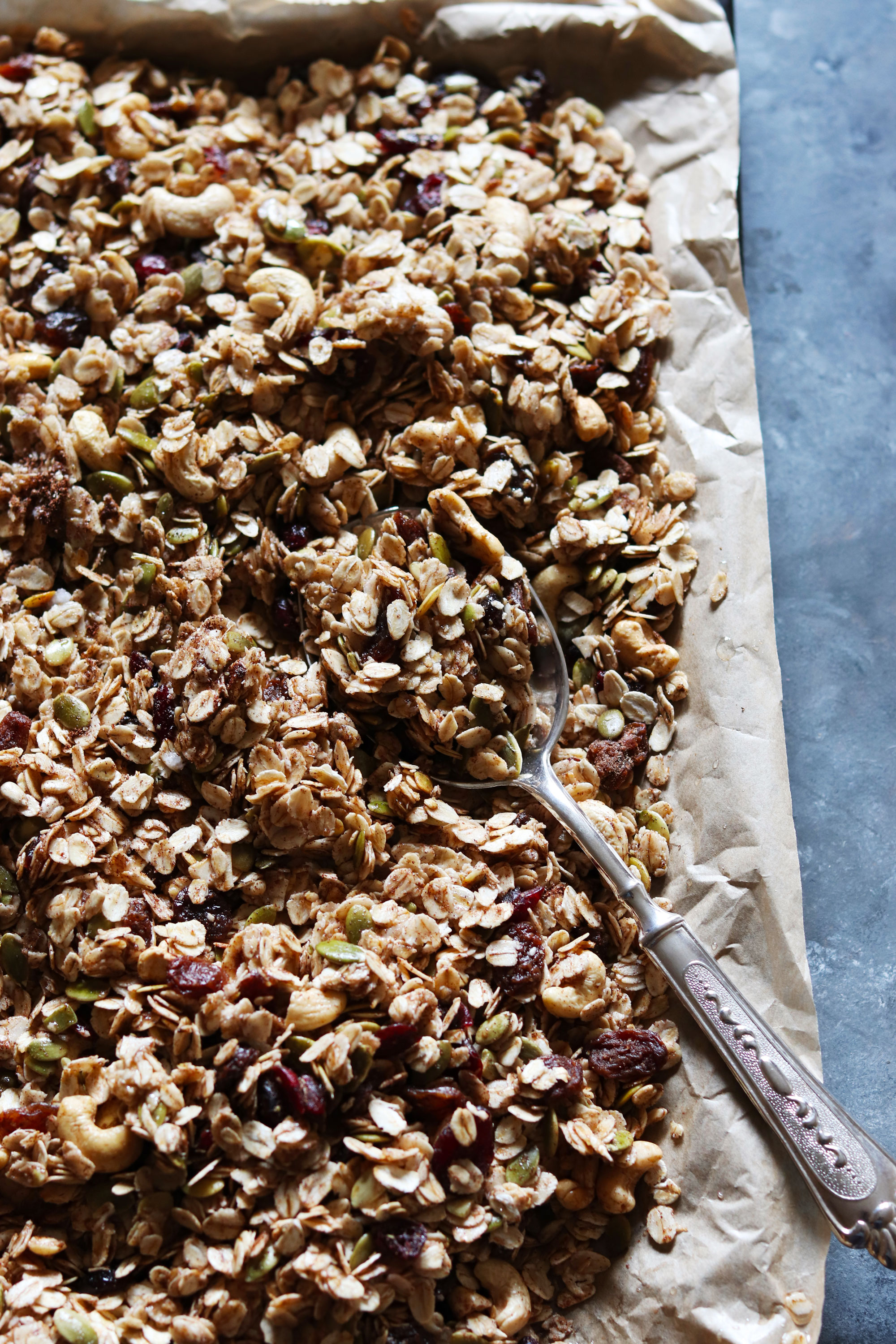 I bought a pack of organic rolled oats and it was sitting there in my kitchen cupboard for months, I'll be honest with you there are times I have bought some stuff to make something and then I have completely forgotten about it, and remembered it when it's near expiry.. these oats were one of them. I had bought it long long time ago to aloe granola and that day never came, until one day I checked the date and it was about to be thrown away! I said to myself no way, so I have to do this granola today.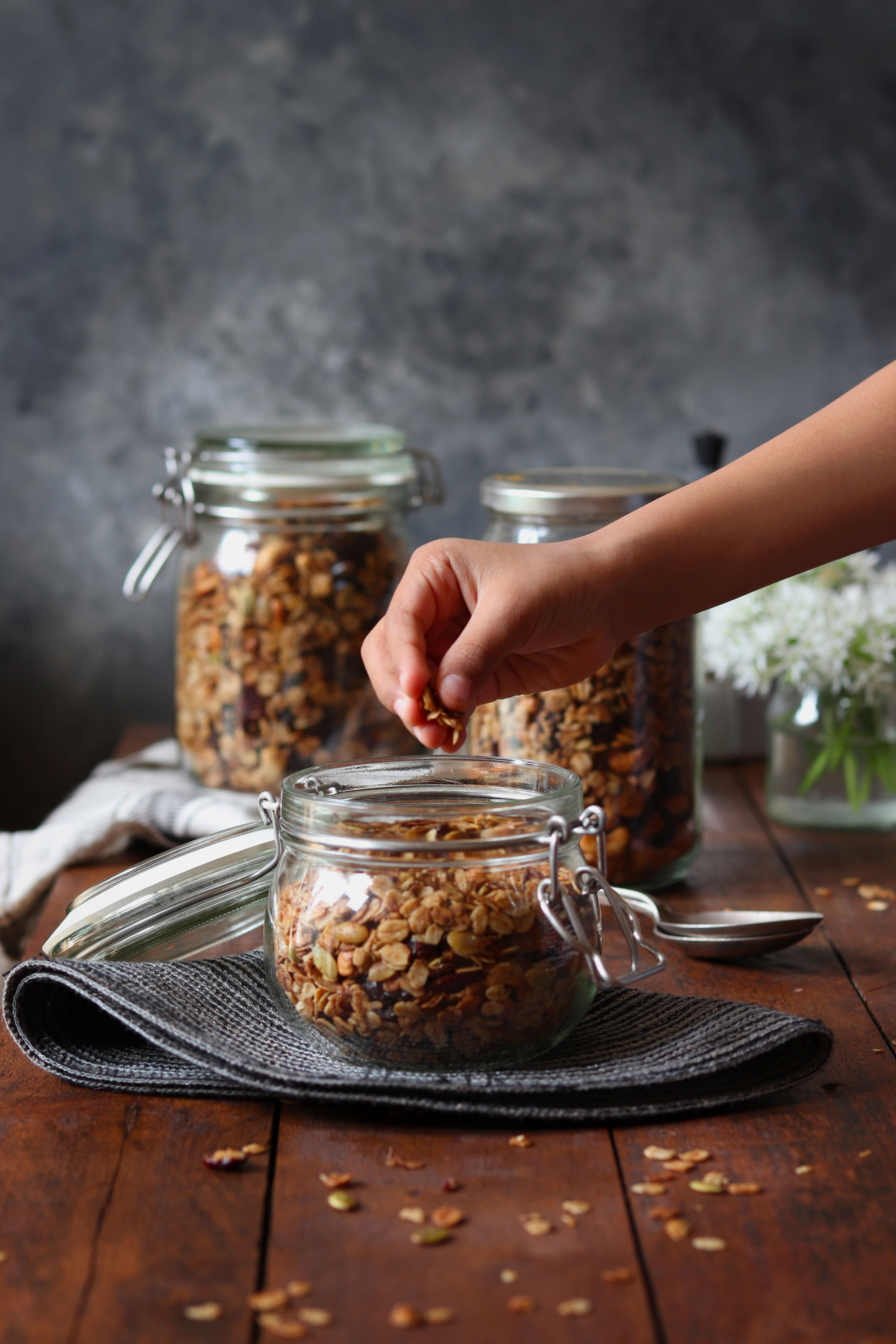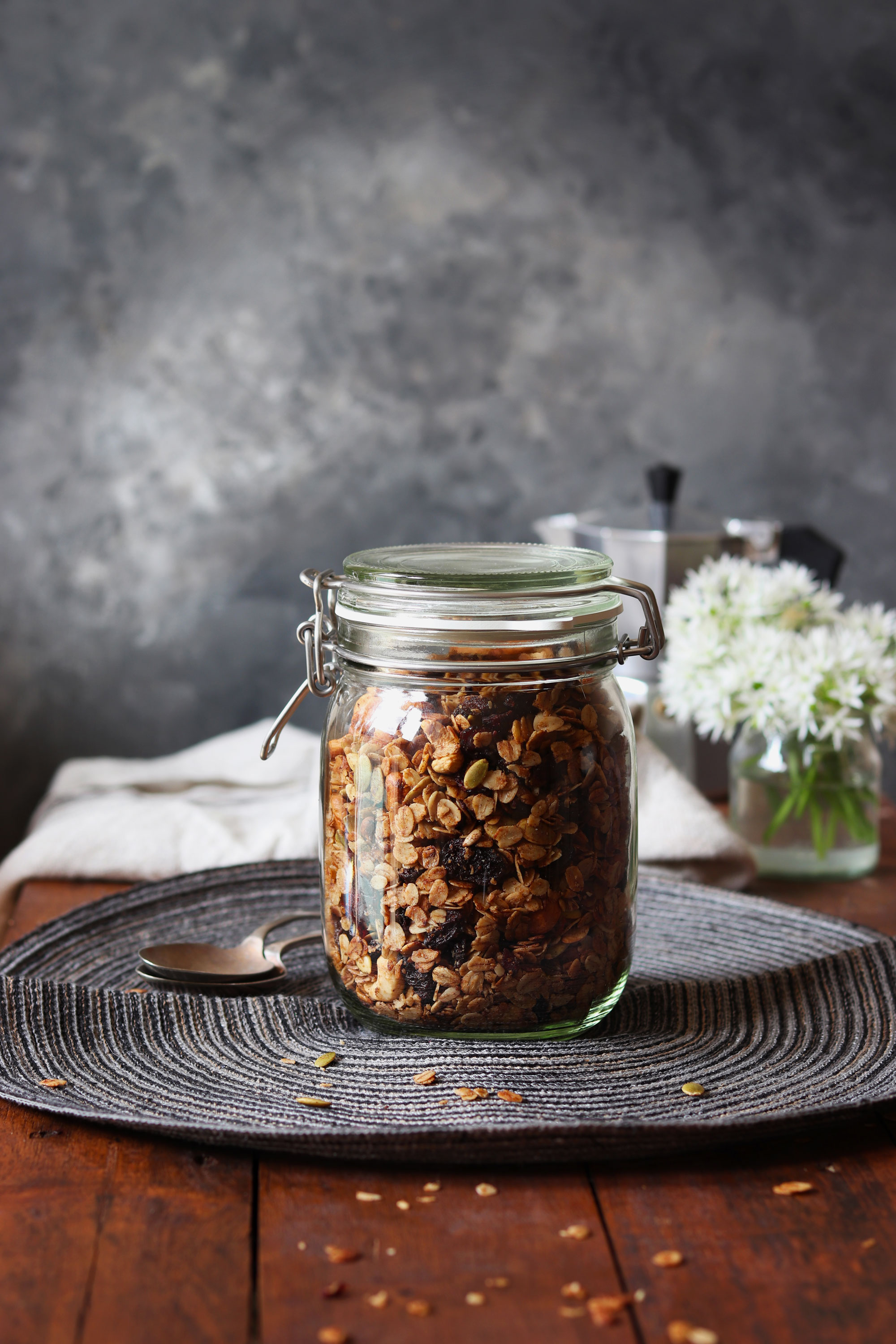 I had made this same recipe years ago, even before I had my blog I think and it turned out so delicious! I remember I took this to my bro-in-laws place and he ate it straight from the jar. That's when I knew this recipe will be written down for my blog when it happens. :)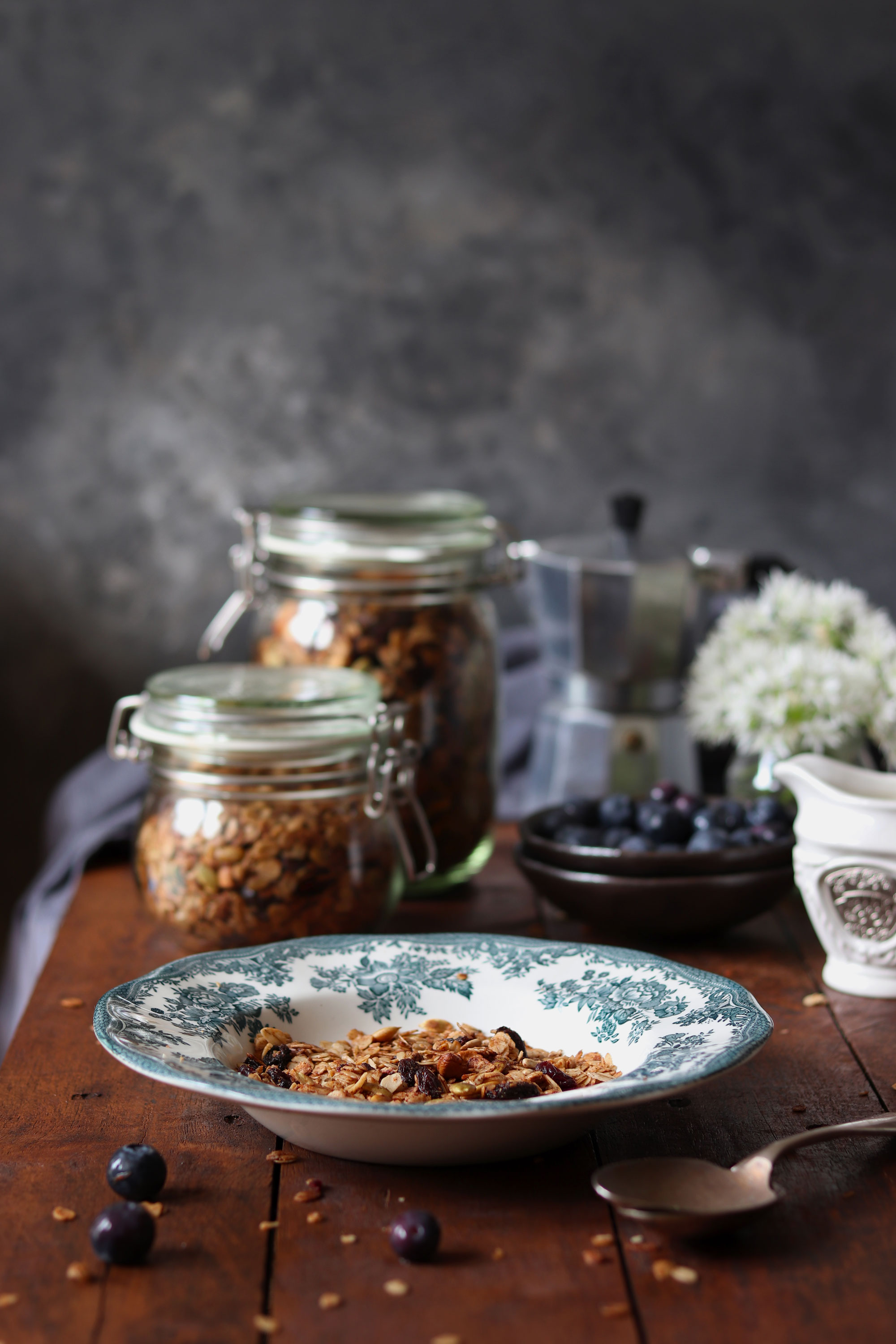 It's ridiculous simple to make your own granola and you will see once you make it on your own you won't be buying from store anymore. And you know what goes into it and you are fully in control of the sugar in it.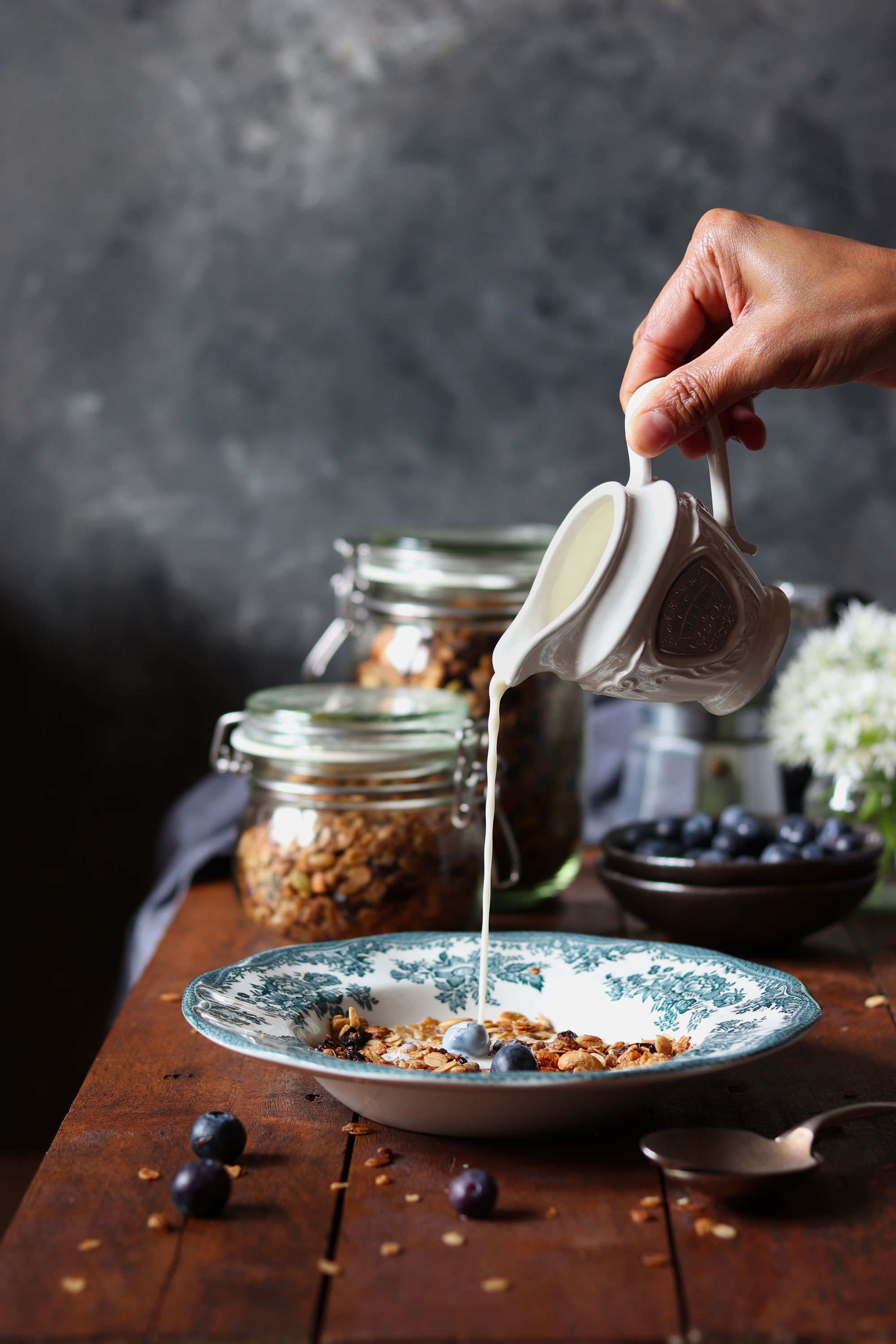 There is something about making your own things from the scratch, like going back to our childhood where we wouldn't get everything ready made and my Mum used to make it for us, from the scratch.. the words of appreciation and satisfaction that you get from your family when they taste it, is very satisfying.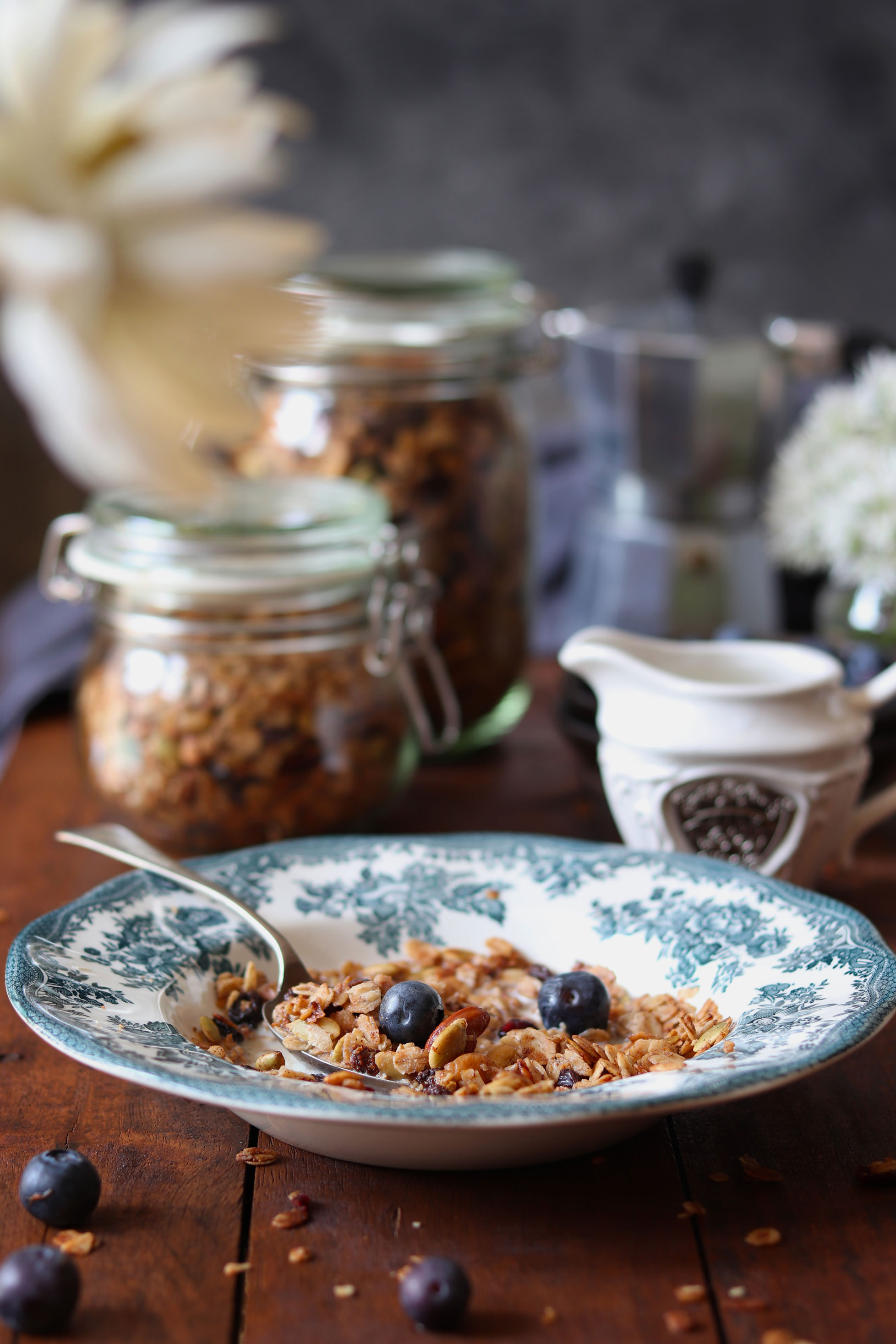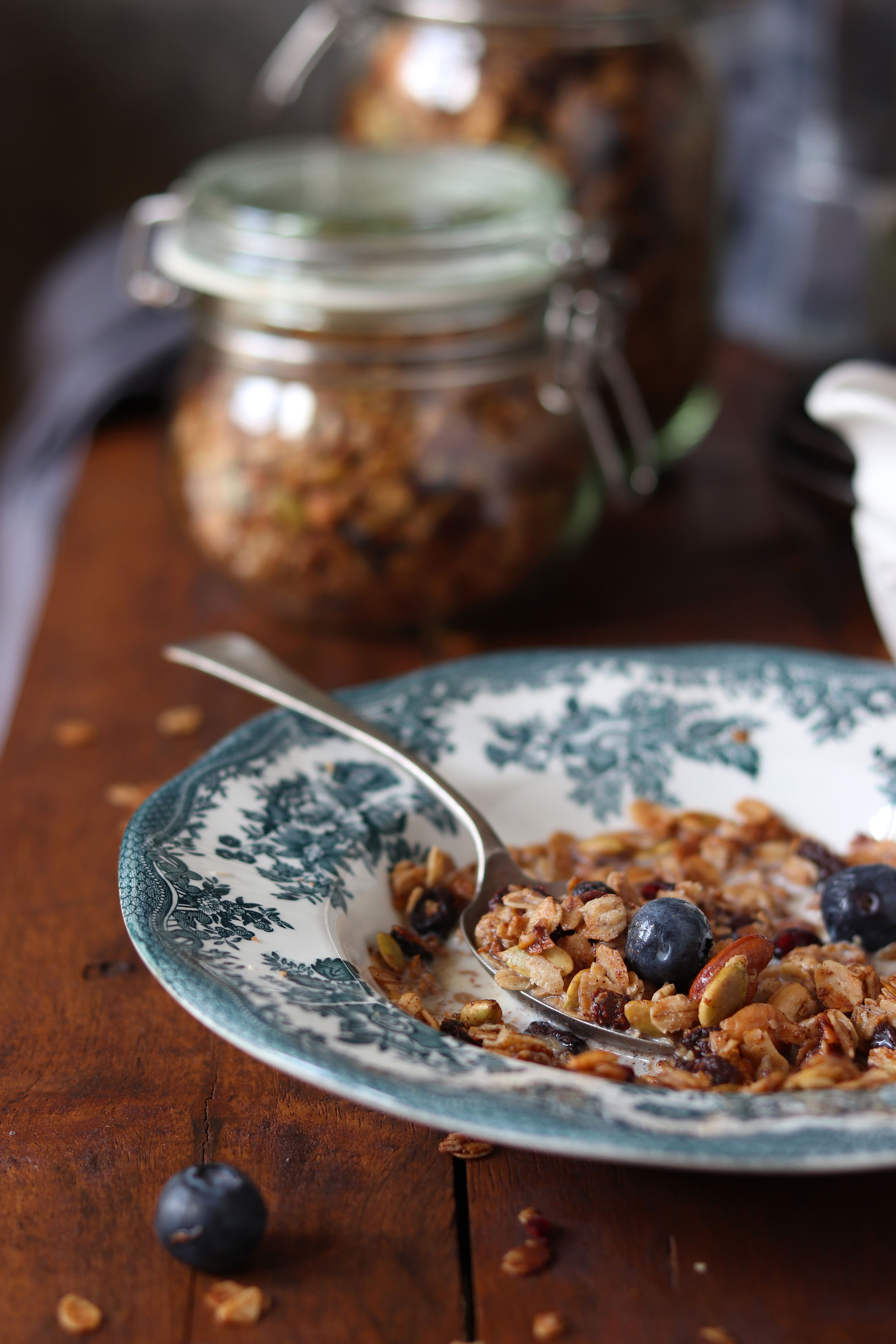 For this granola I have used organic rolled oats, and simple ingredients that you would get in any health store or supermarkets. You can mix and match the ingredients of your choice, use goji berries instead of dried cranberries, and any other nuts of your choice.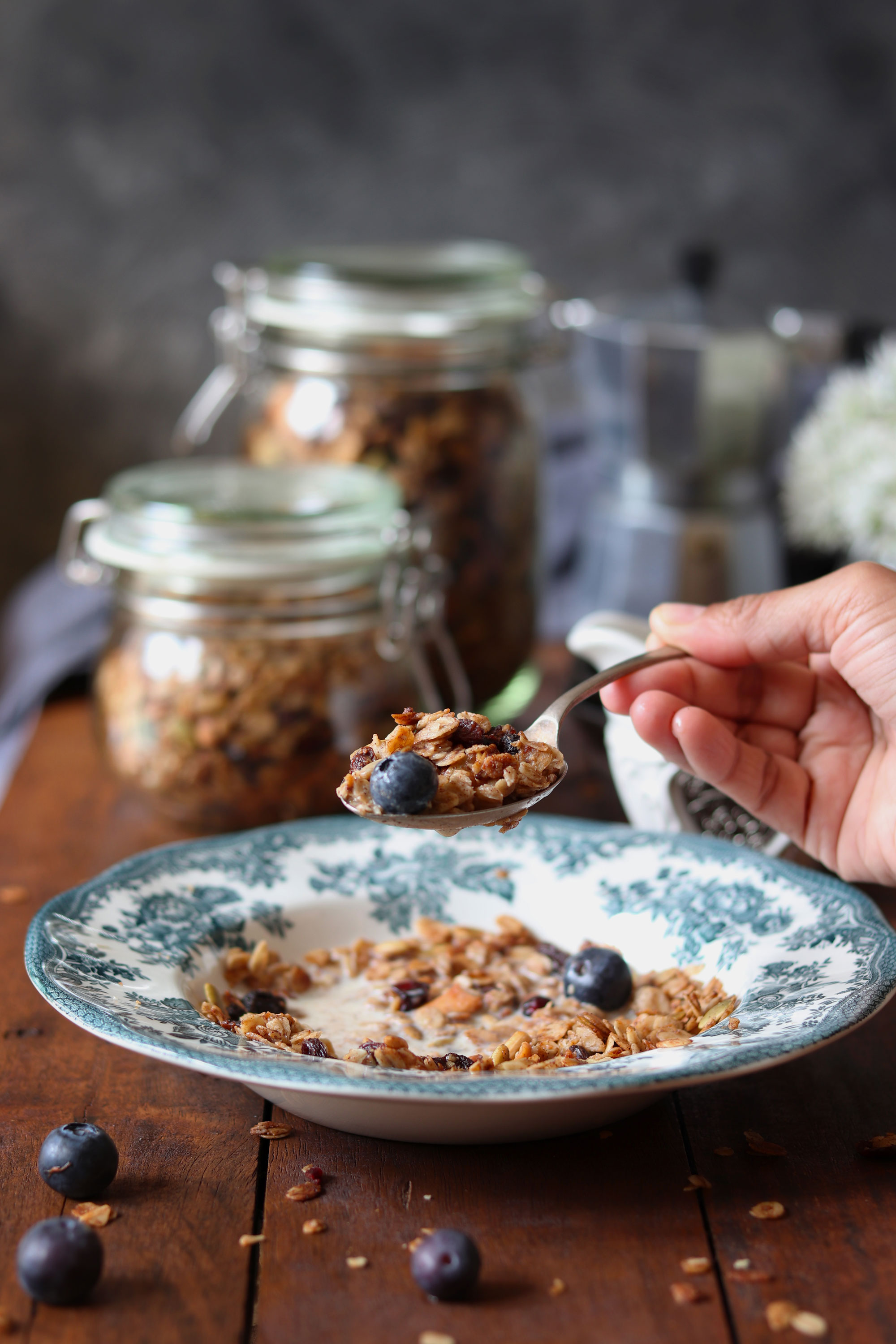 Once you make this you will want to do it over and over again, enjoy it with your milk of choice, top it with yogurt and fresh berries, any seasonal fruits and it is a delicious breakfast filled with nutrition. If you start your day right with a good breakfast you will see how energetic you will be throughout the day!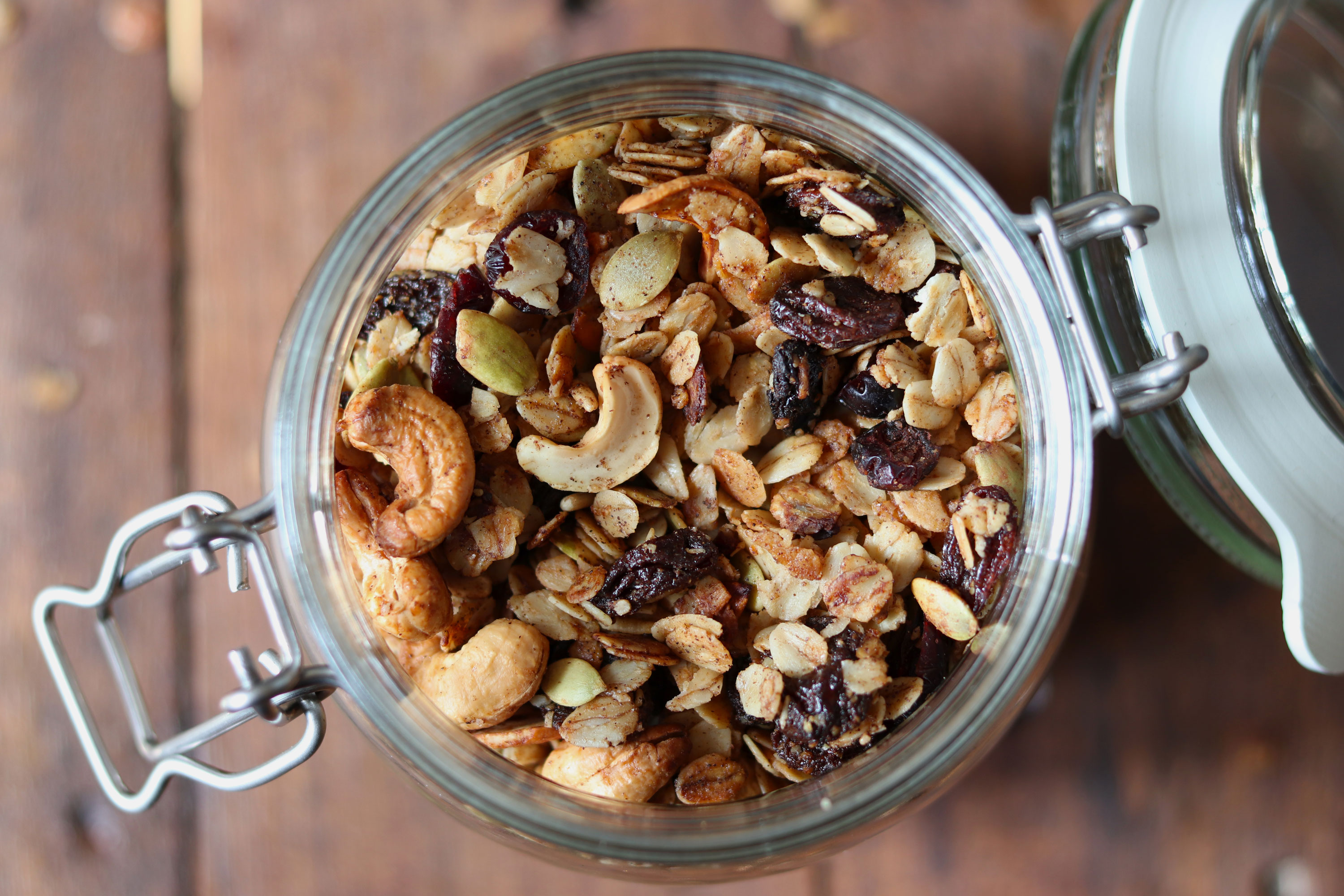 I really hope you enjoy these making your own granola as much as I did :) Let me know if you tried my recipe, please feel free to tag me and use my hashtag #soulfulandhealthy on your lovely creations, so I don't miss them.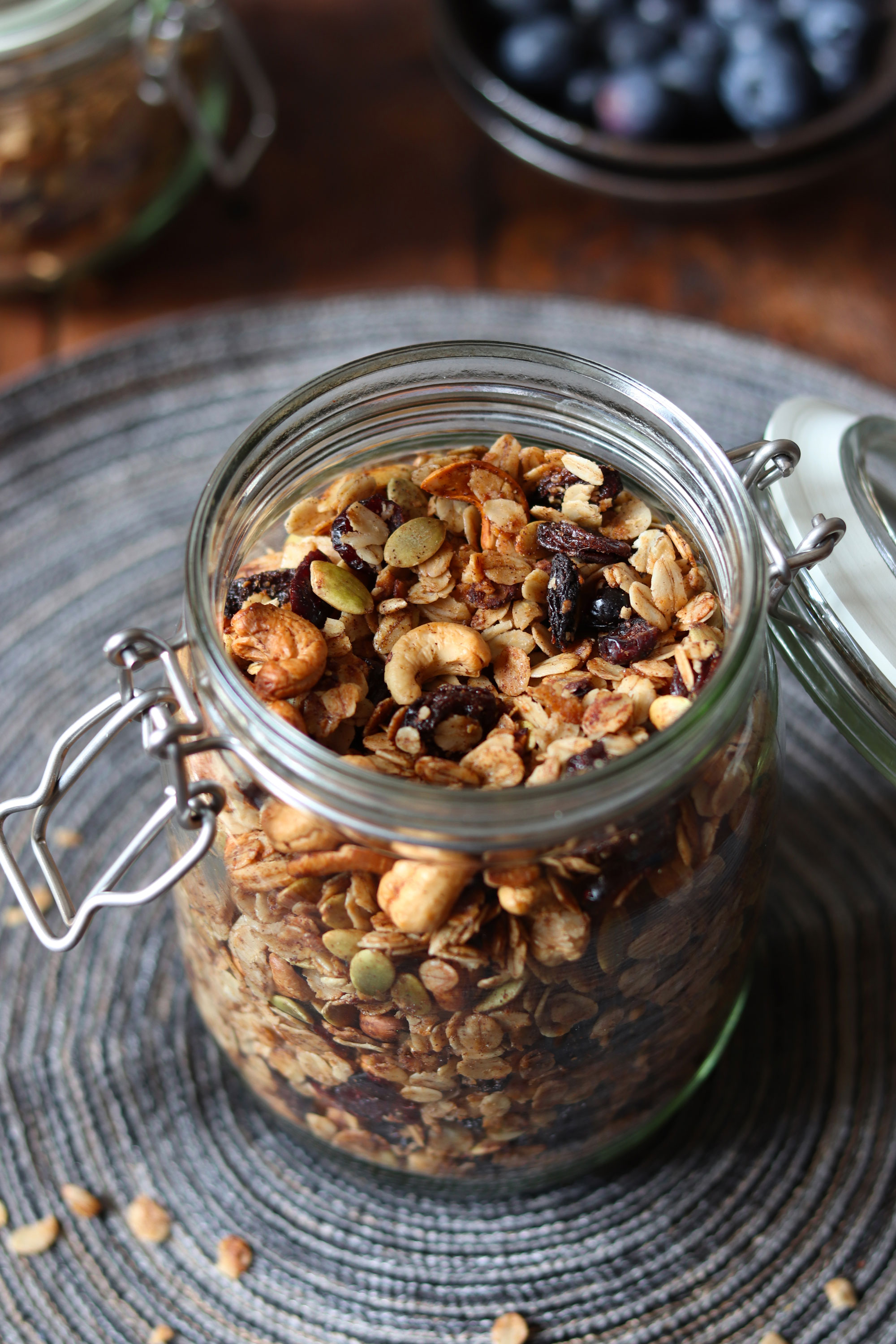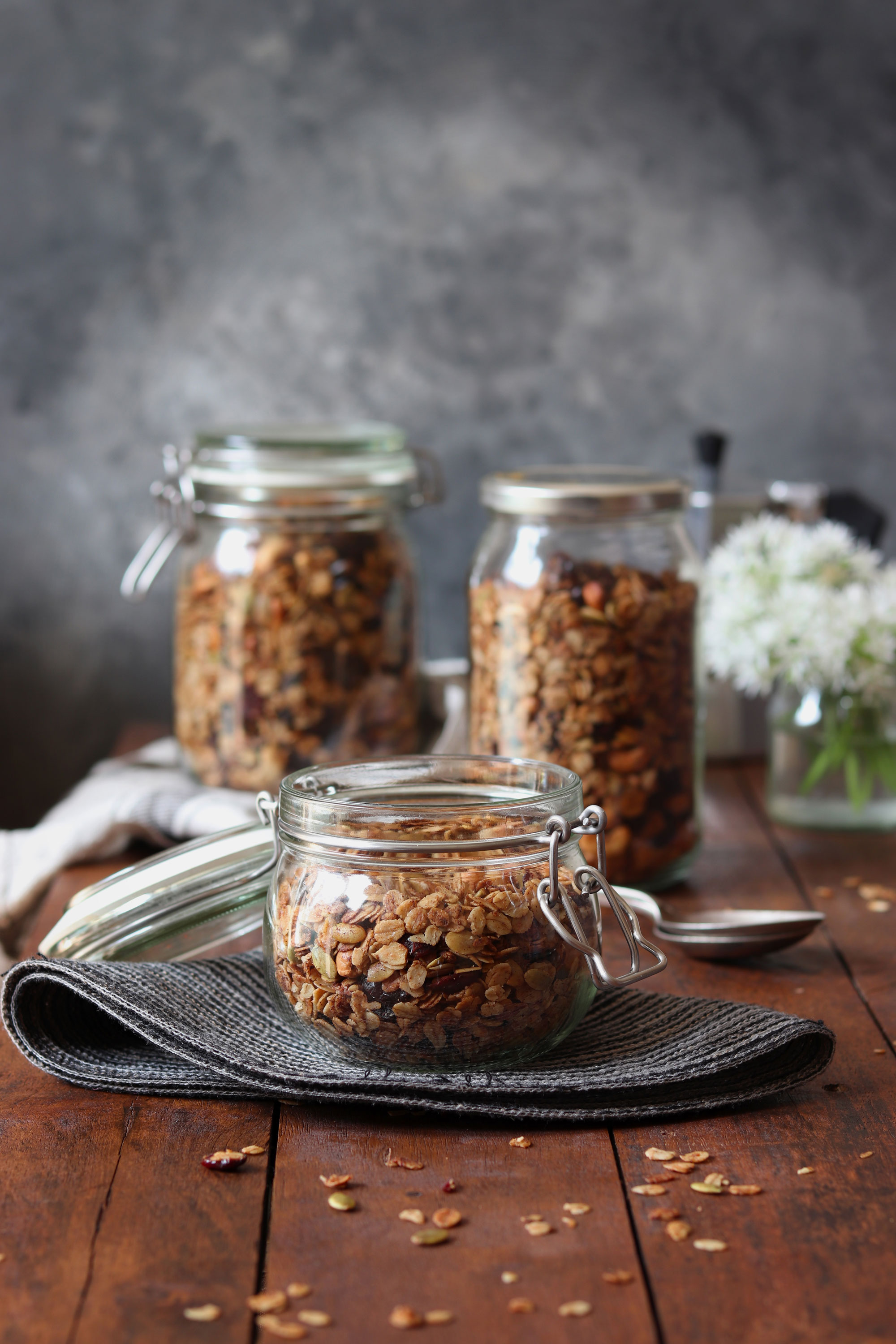 Liked what you saw here, please free to share it with family and friends. You can find me on Facebook, Instagram, Twitter and Pinterest
Enjoy!️
Warm hugs
S.
Honey cinnamon granola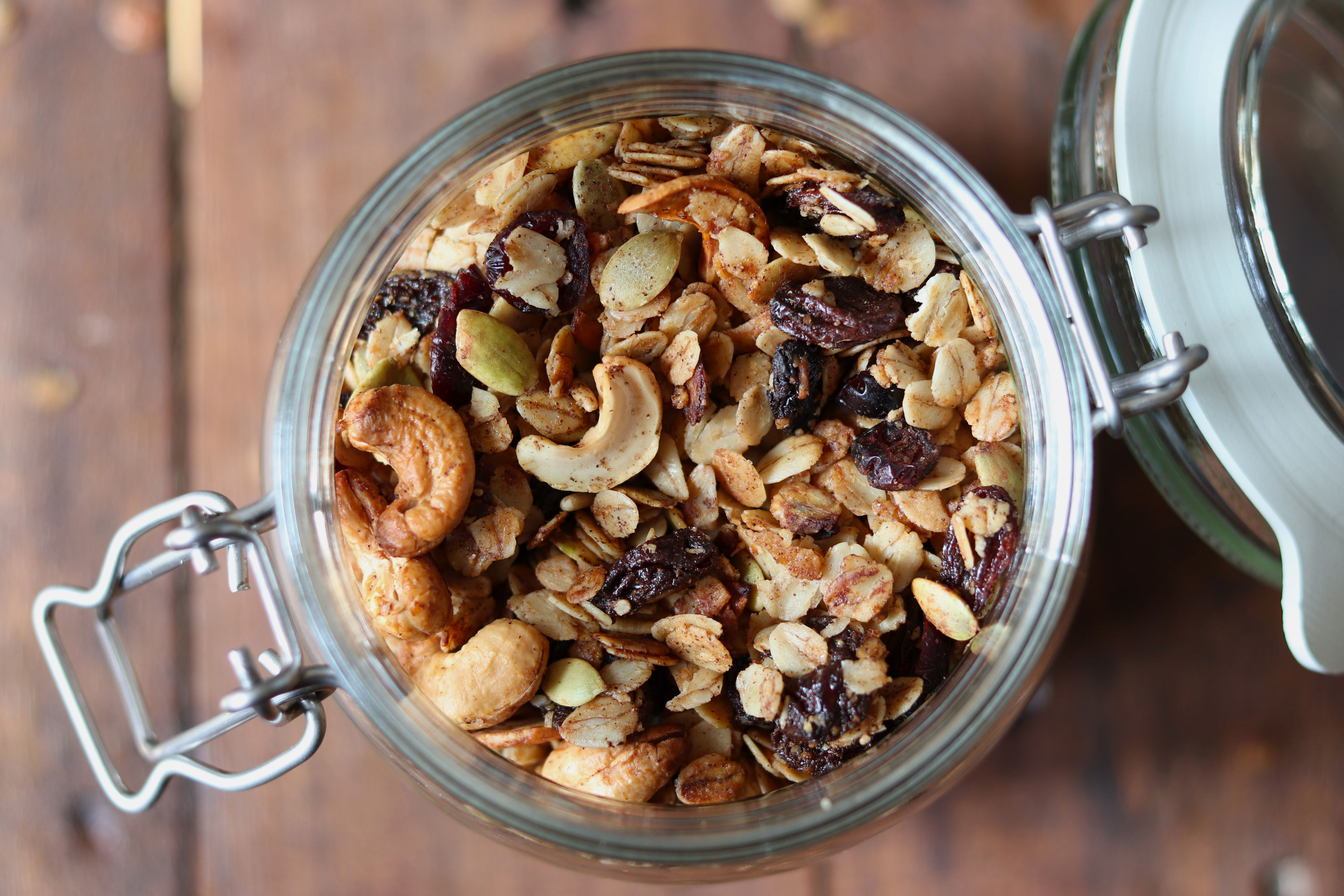 | | |
| --- | --- |
| Prep Time: | 15 mins preparation 30 mins baking |
| | |
| --- | --- |
| Servings: | Makes 2 to 3 jars |
INGREDIENTS
600 grams organic rolled oats
150 grams cashews
100 grams Pumpkin seeds
50 grams sunflower seeds
100 grams cranberries
100 grams sultanas or raisins
2 big tbsps cinnamon
150 ml organic coconut oil
4 to 5 tbsps pure honey
instructions
Pre heat the oven to 180 degrees Celsius. Line a large baking tray with parchment paper.
Mix all the ingredients in a large bowl, make sure all the ingredients are well coated.
Bake in pre-heated oven in two batches, each batch for 30 mins, mixing every few mins.
Store in air tight jars.