Apple and cinnamon smoothie
It is autumn already! I still remember summer was not so long time ago :( but I must say this year we have had one of the best summer in Ireland. The hottest summer I have experienced here. But autumn is my next favorite season, the colours, everything is so golden, the autumnal veggies and fruits, the autumn baking! I love everything about it.
Today for breakfast I made a smoothie inspired by this beautiful golden season. Apples and cinnamon is like a match made in Heaven. This smoothie felt like i was drinking a piece of pie.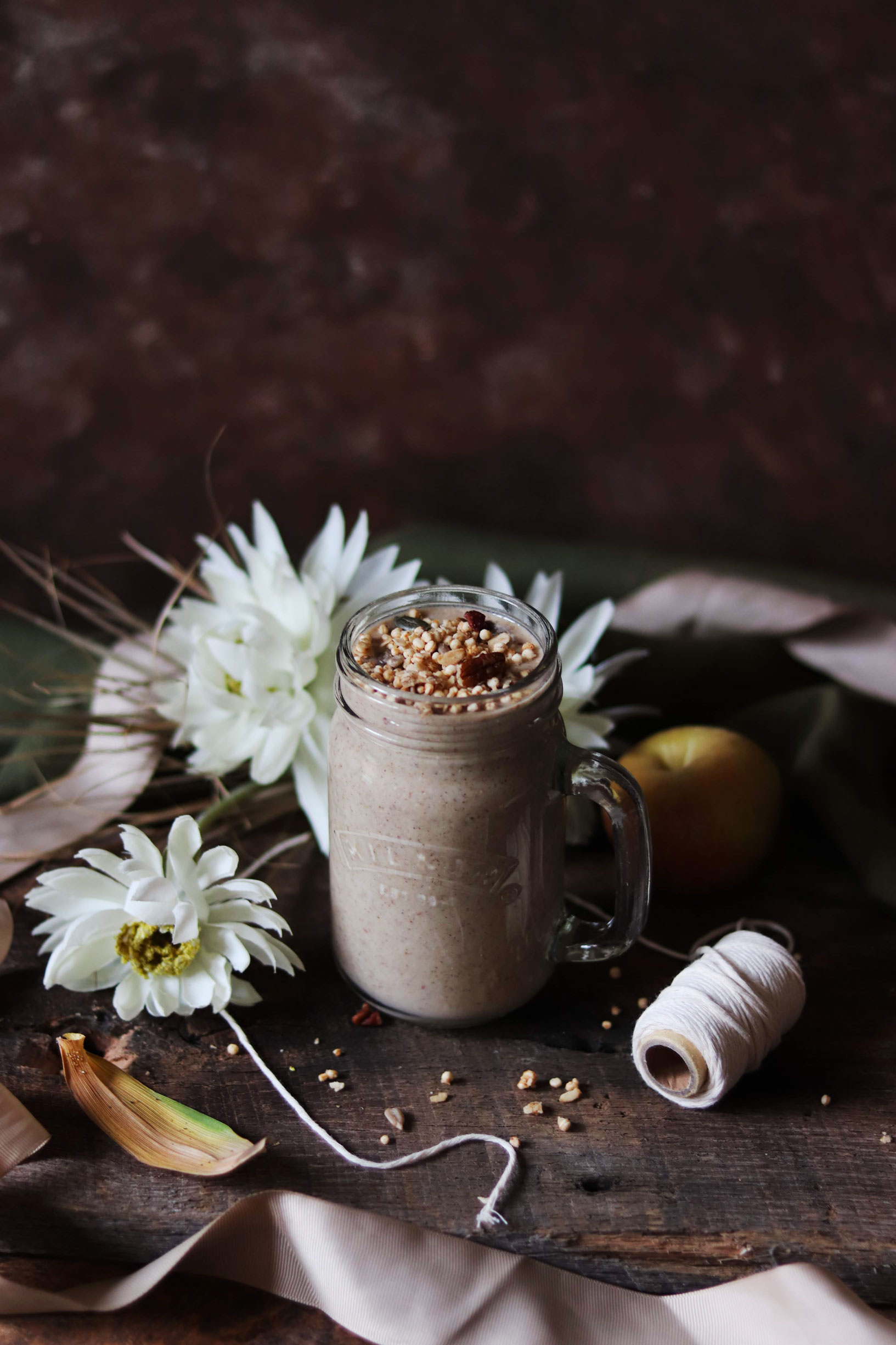 Smoothies are a perfect blend of wholesome ingredients that you can have for breakfast, which is so easy to prepare and this way you won't be missing on breakfast. Which many of them find it challenging on a busy day, I have smoothies on most of my weekdays, when it's rush hours in the morning. It keeps me full until early lunch time and knowing the fact that I am having so many different fruits to start my day, makes me happy.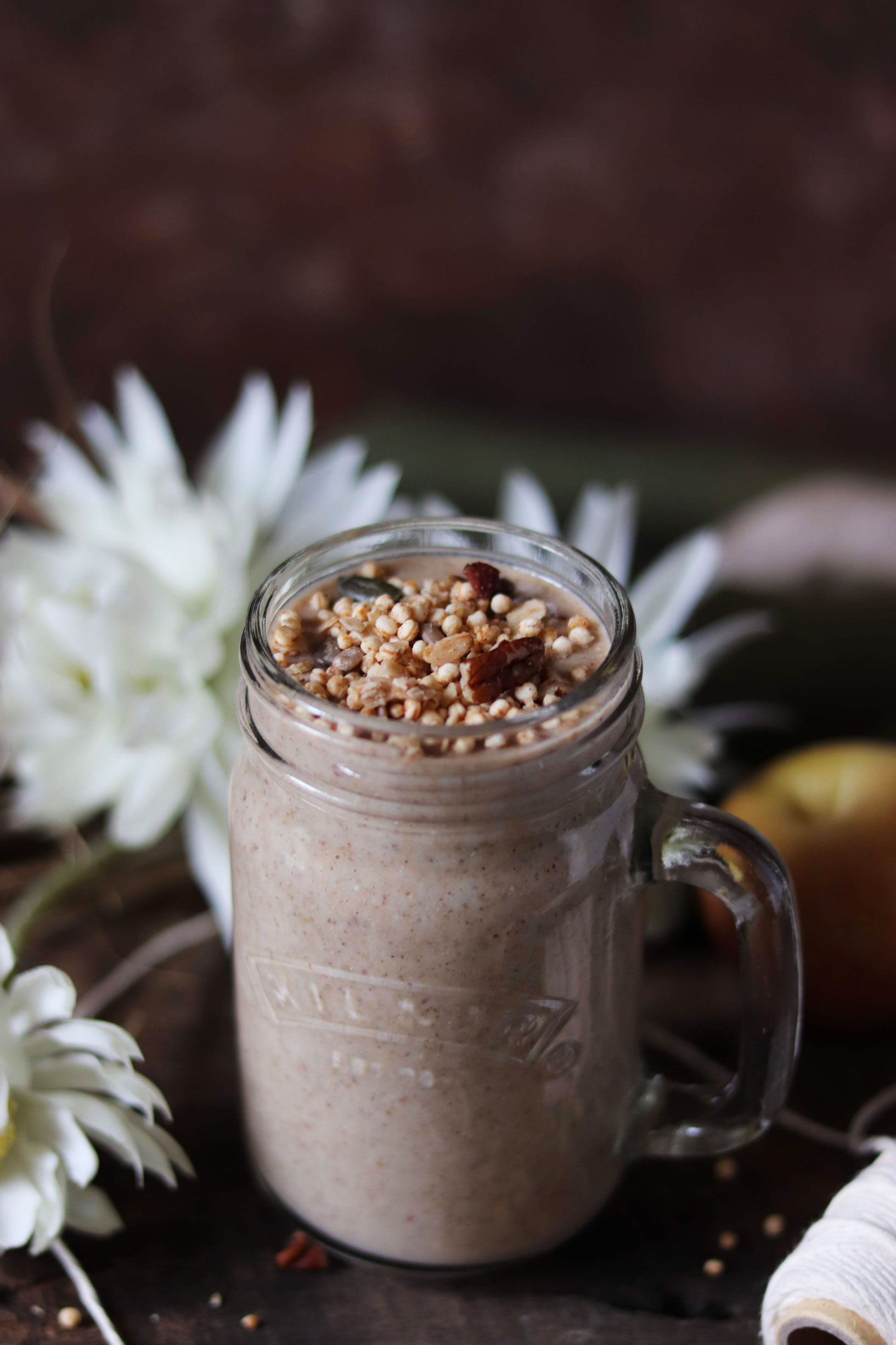 Mix and match fruits and yogurts for that perfect hassle free breakfast. Add organic oats to keep you feeling fuller for a longer time. Let me know if you like this recipe and make sure to follow me on my social media pages to stay updated.
Share with me your creations with the hashtag #soulfulandhealthy so I don't miss any of them. Enjoy the golden beauty of nature :)
Apple and cinnamon smoothie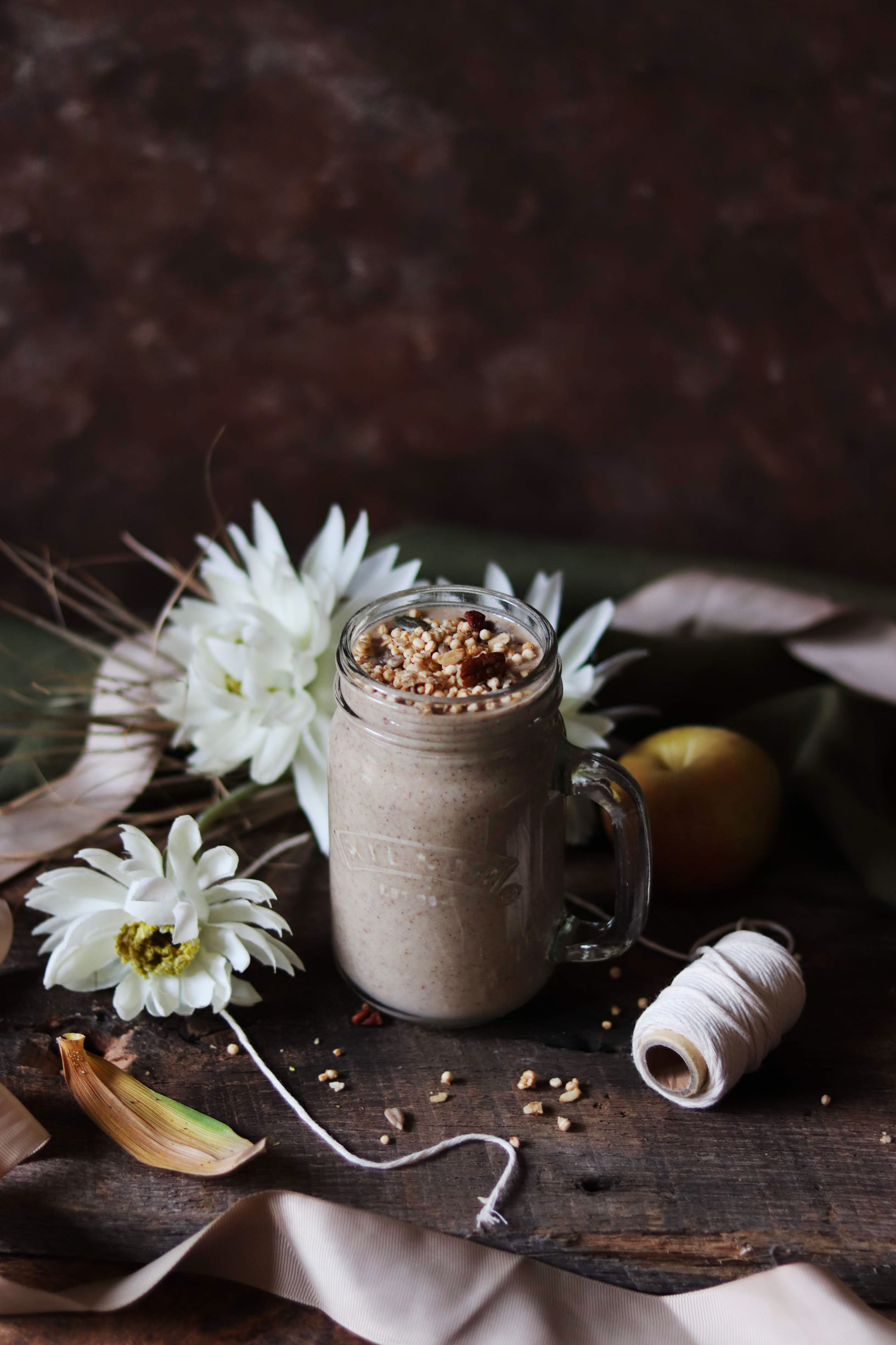 instructions
Add all the ingredients in a powerful blender and blend well, serve right away.