Smoothies are my go-to breakfast, not only are they filled with all the nutrition, it is so easy to make with absolutely no compromise on health. Once you get into the habit of having smoothies from breakfast you will see how fresh and energized you will feel. After I changed my whole lifestyle one of the major change I did was switching to smoothies for breakfast. With different kinds of fruits and even veggies I felt that was one of the best thing to start your day with.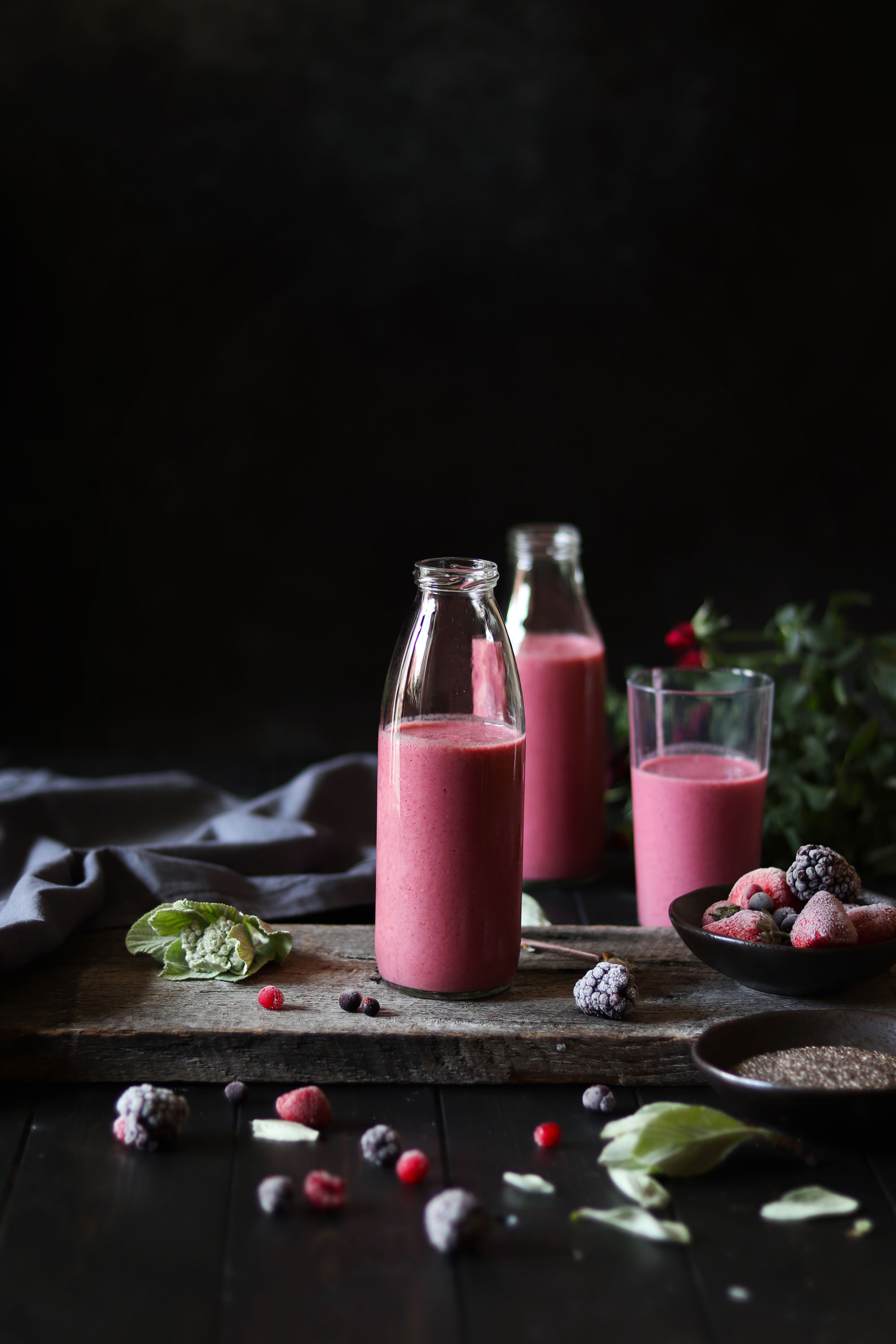 The festivities are all over and now it is back to routine. We had a wonderful fun filled Easter and it was also our little boy's 6th year birthday. We had a huge family gathering and there was food, lots and lots of good food! I at times couldn't wait to get back to my normal eating habits and my normal sleep routine, but then hey.. that doesn't happen all the time so I stopped complaining and reminded myself that now is the time to have fun and there will be a time to get back to eating clean. It is all about enjoying every moment in life without regretting anything, isn't it?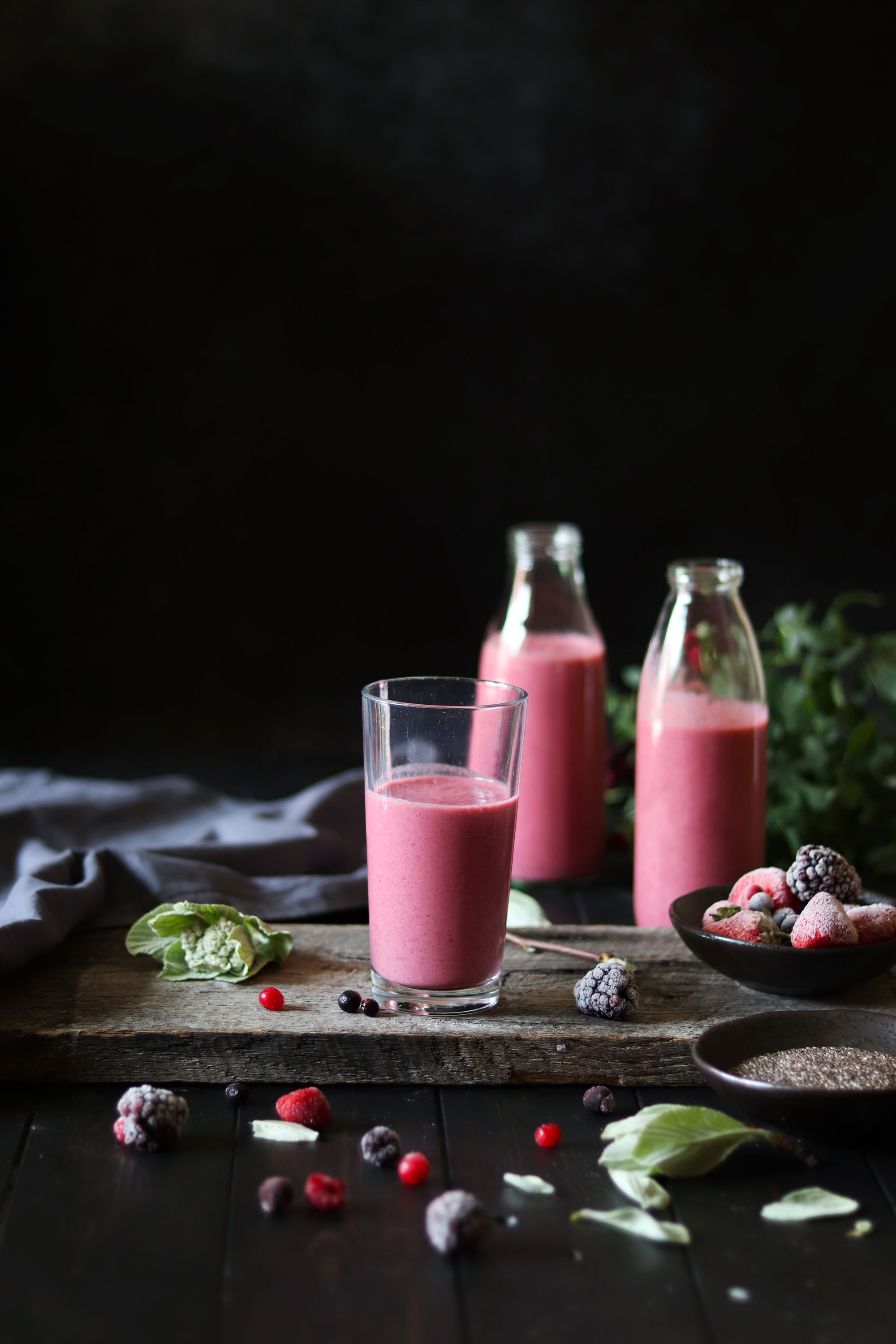 So this is the very first thing I love to do go back to my smoothies, not only does it keep you full for longer time it also gives you all the vitamins and nutrition you need in a glass. I love to add oats, peanut butter, chia seeds, anything and everything, it is all about mixing and matching the ingredients.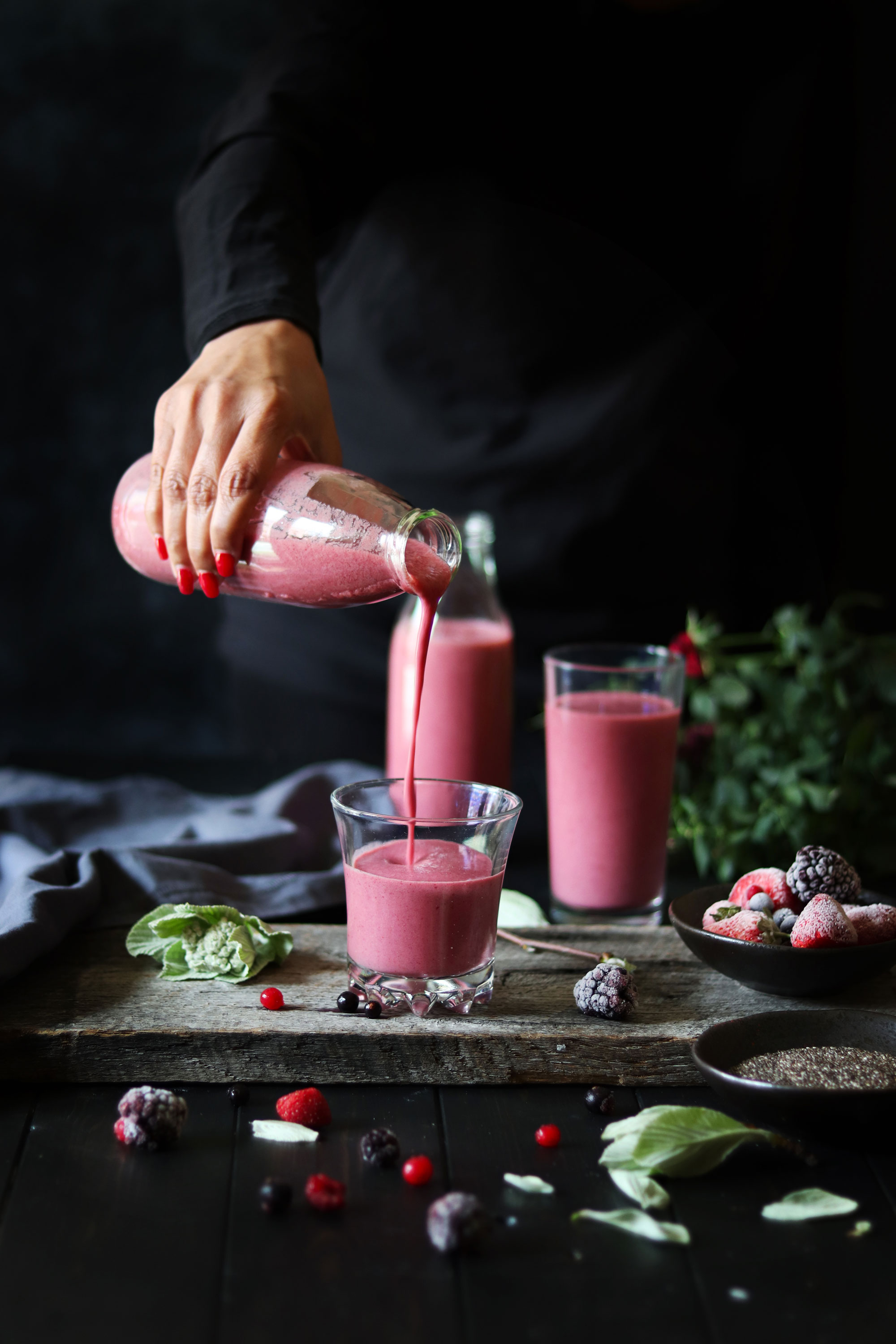 Now with my Optimum Vac2 Air Vacuum Blender with it's unique Vacuum feature I can blend the smoothie and it will taste the same after few hours too, why you ask? because it makes absolutely super smooth smoothies (without any air bubbles), reduces oxidation and retains the nutrients in the smoothies, as Froothie UK says. Read the full review of the Optimum Vac2 Air Vacuum Blender Here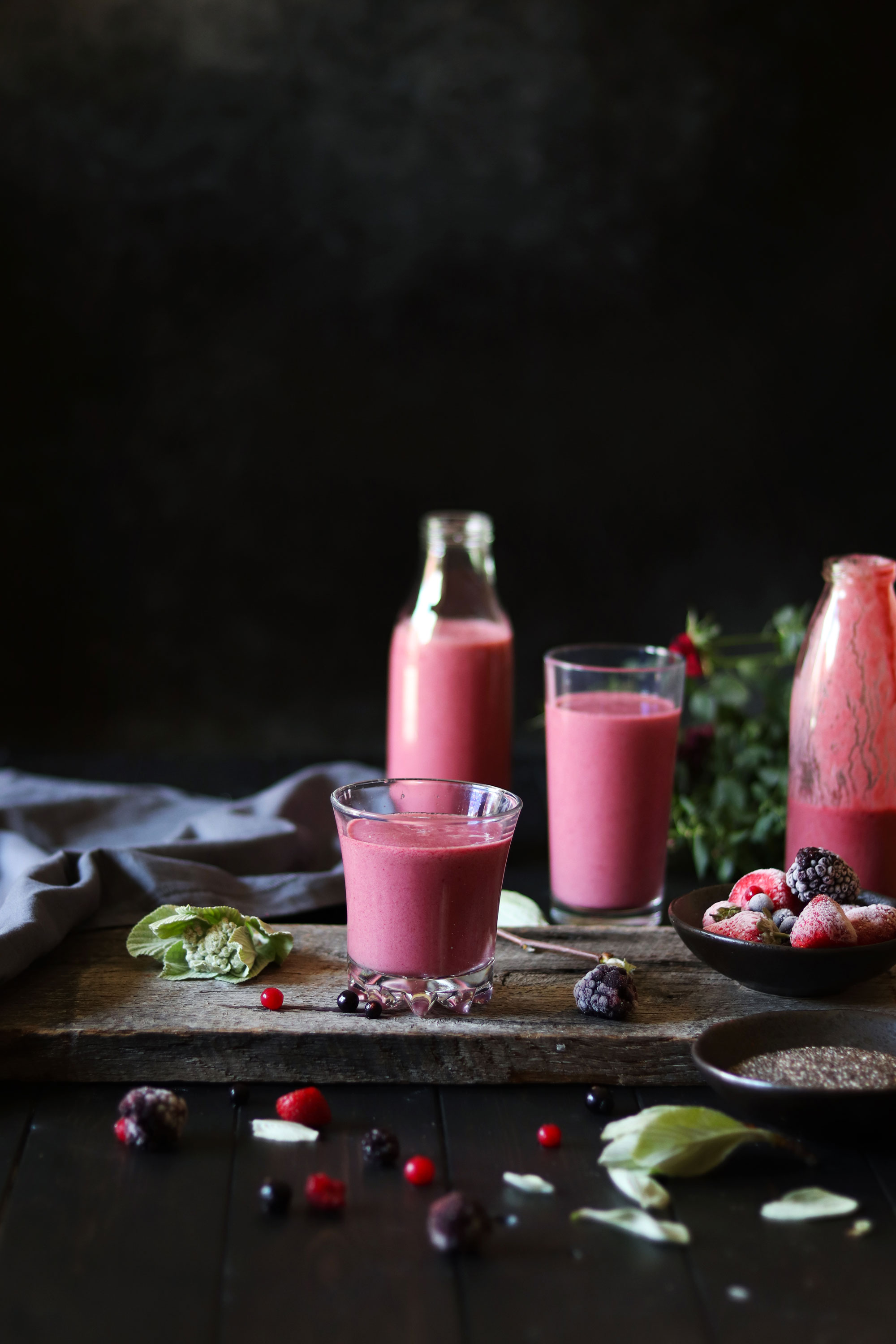 It is very handy if you stock up on frozen berries, when not in season you can still make delicious smoothies any time of the year, also way cheaper option rather than fresh berries.
Another super food I always make sure I have stocked up in my cupboard is chia seeds stocked up so you add them to your oats, smoothies basically everything.
More delicious smoothies like -
I hope you like it, let me know if you try the recipe and please do remember to use my hashtag #soulfulandhealthy and share it with family and friends.
If you like to own an Optimim vac2 Air Vacuum Blender for yourself I have a special code for you all my lovely readers, you will also get free postage and packing and an exclusive €20 off at the moment just for you when you use my code. If you add this four digit code into the comment box when ordering, or mention it if you are ordering by phone. The delivery charge will be credited back to your card.
AMBASSARDOR CODE - 6540 + AMB20 and Free Delivery
If you liked what you saw here, please free to share it with family and friends. You can find me on Facebook, Instagram, Twitter and Pinterest
Hugs
S!
Mixed Berries smoothie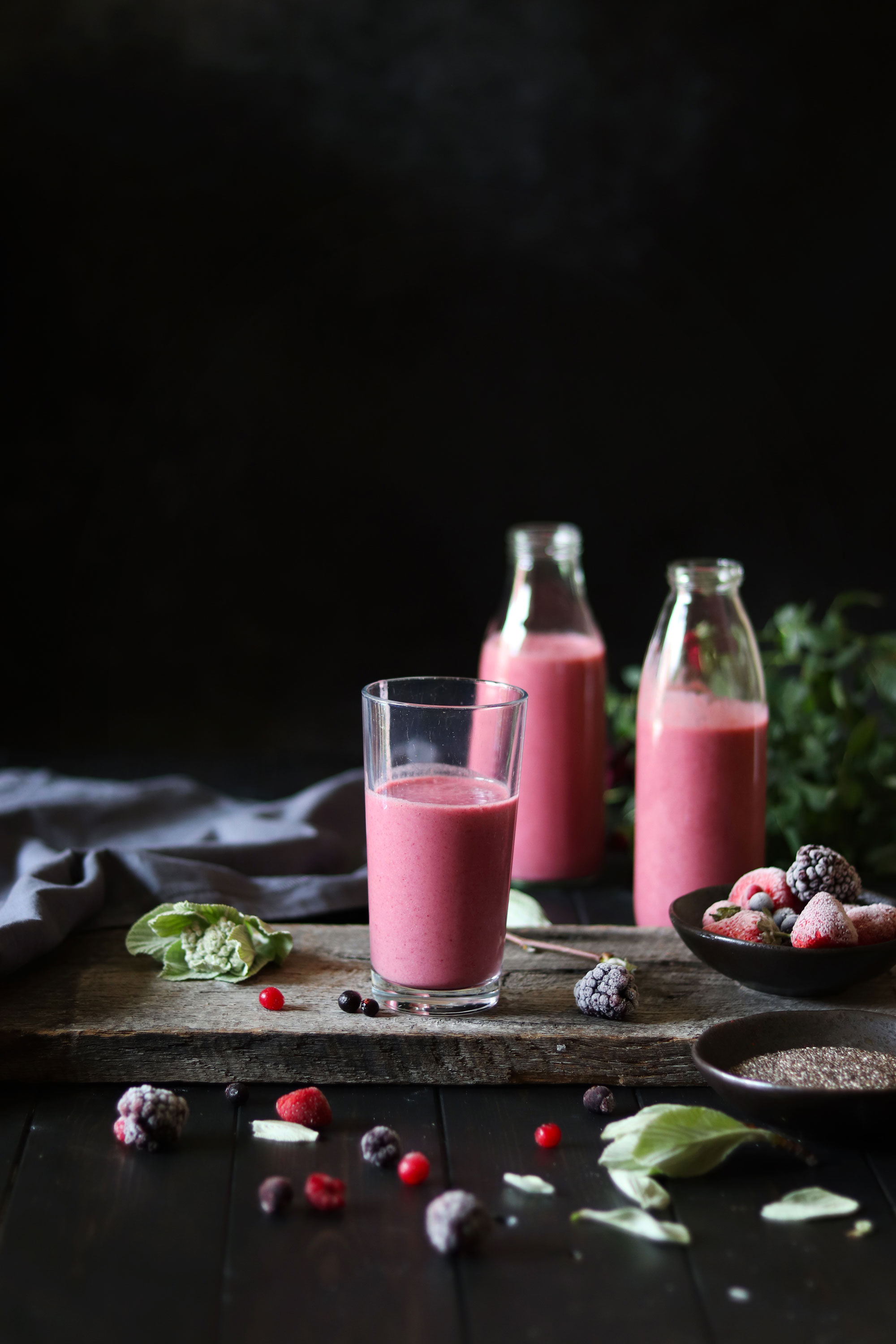 INGREDIENTS
One cup frozen or fresh mixed berries (strawberries, raspberries, blueberries)
2 organic bananas
2 tbsp oraganic porridge oats
1 tbsp whole chia seeds
1 tbsp pure honey
2 tbsp plain greek yogurt (use plant based yogurt for vegan)
Juice of one whole lemon
1 tbsp That Protein Happy Happy Hemp and Baobab Super Protein
Water as per required consistency to blend or Any nut milk of choice.
instructions
Add all the ingredients into Optimim vac2 Air Vacuum Blender and press the vacuum button and let it do the magic of removing all the air, then press the smoothie pre-set button.
If using any other food processor or blender, make sure all the ingredients are blended well.