Spinach and ricotta tart with pine nuts
An easy peasy recipe but the end result is so super delicious, we couldn't stop eating it. A crispy puff pastry base with creamy ricotta cheese and spinach topping with tossed pine nuts was like a bomb of delicate flavours.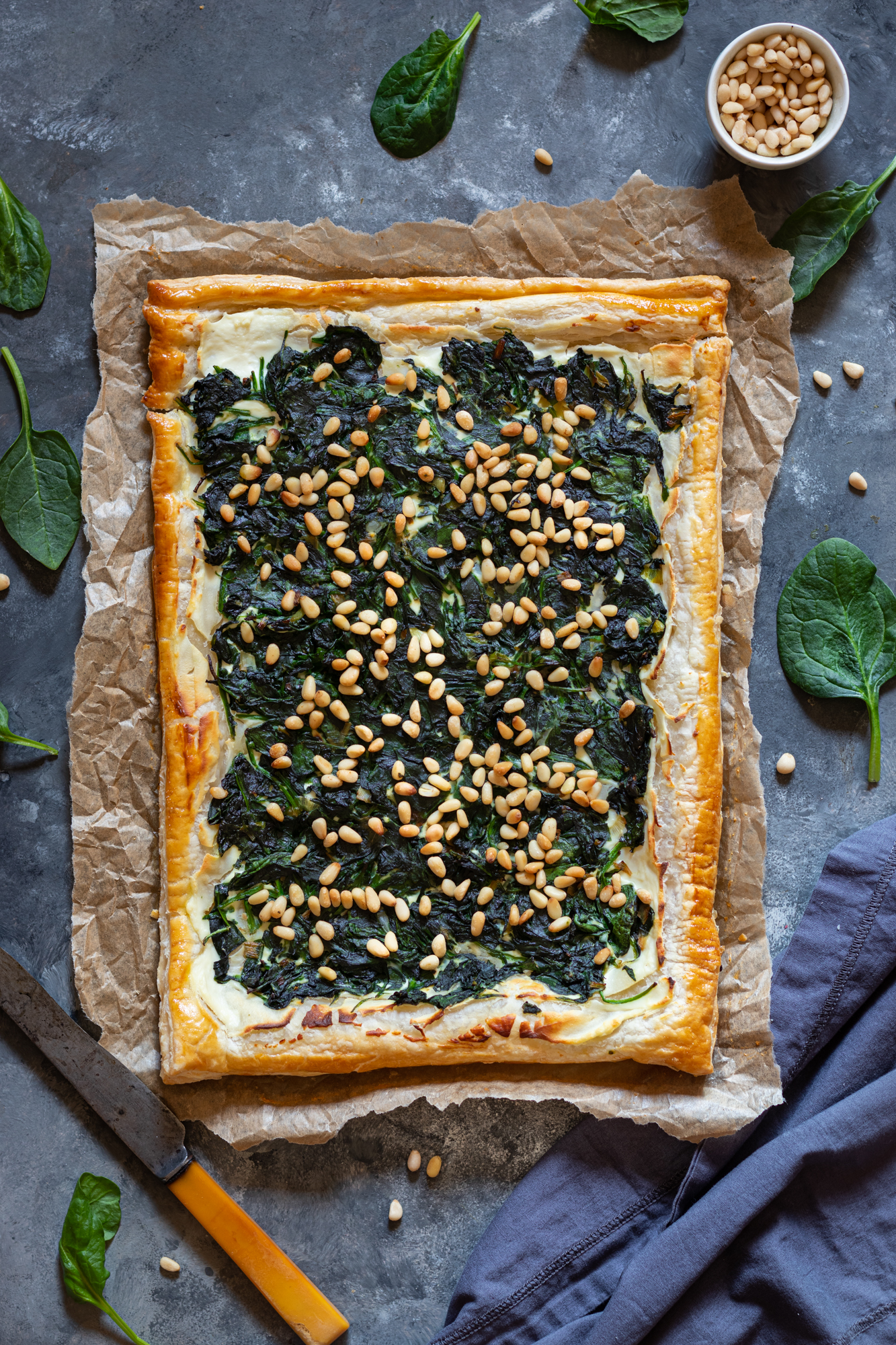 With the current pandemic situation I am thinking of easy ways to use up any ingredients that are left over in the fridge or freeze. One such simple recipe is this. I had ordered puff pastry and was wondering what am I supposed to do with it and this was a brilliant idea.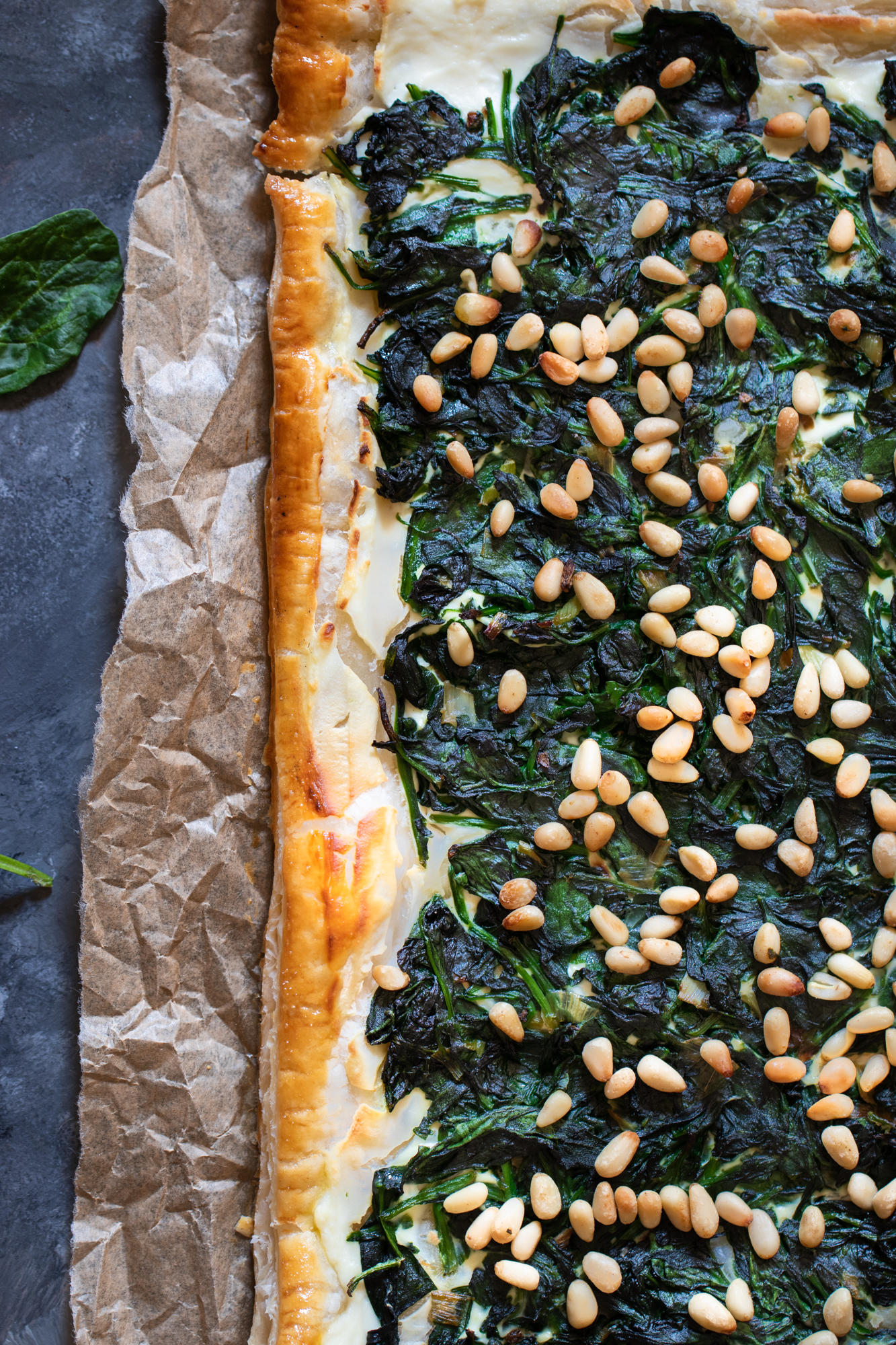 I like the fact that this was such a simple recipe and wasnt time consuming at all, you can put it together in less than 15 mins and bake it for 20 mins or so and a delicious light dinner or light lunch is ready.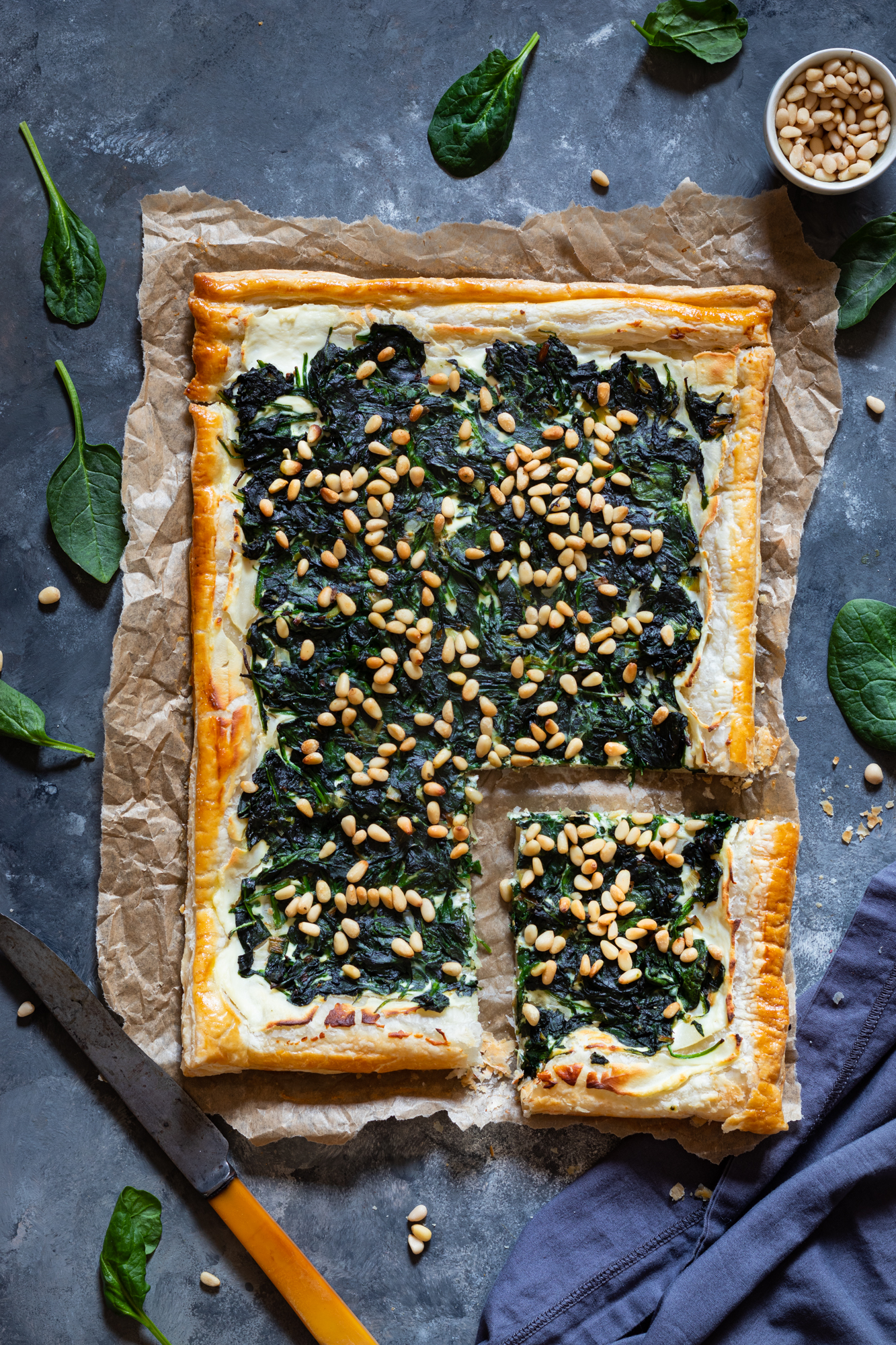 I kept this recipe as simple as possible to retain it's natural flavours and taste. I would recommend using good quality ingredients so you can taste how fresh and tasty even a simple veggie like spinach can be without much added spices. I know I love my Indian spices but sometimes I like to keep it mild and simple.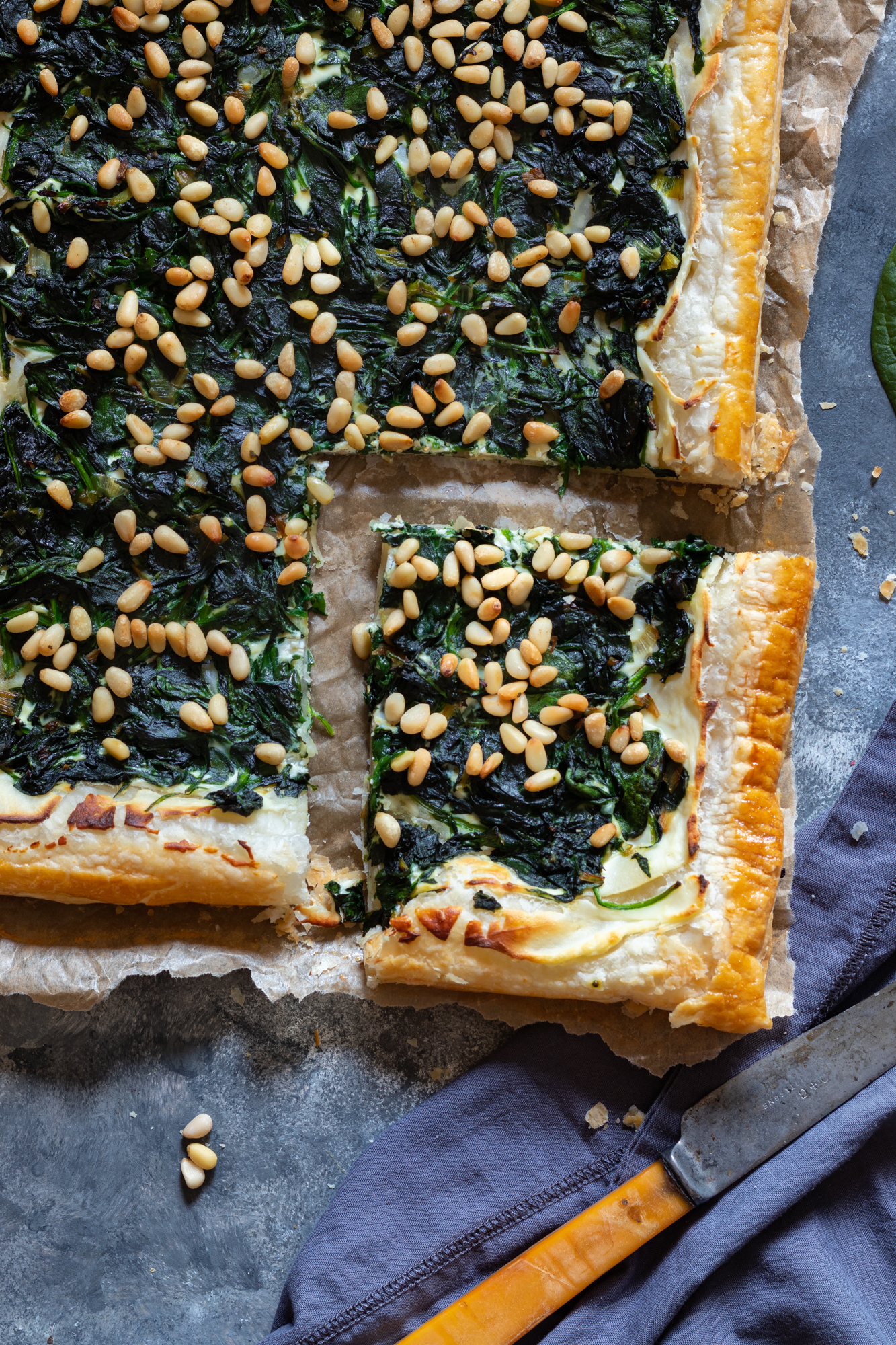 Having a puff pastry can come so handy especially these days, keep them in the freezer and you have it ready to use when you have nothing else left. Top with any cream cheese, tomato sauce, any leftover veggies from the fridge and you have a great dish. It is all about mixing and matching the right ingredients.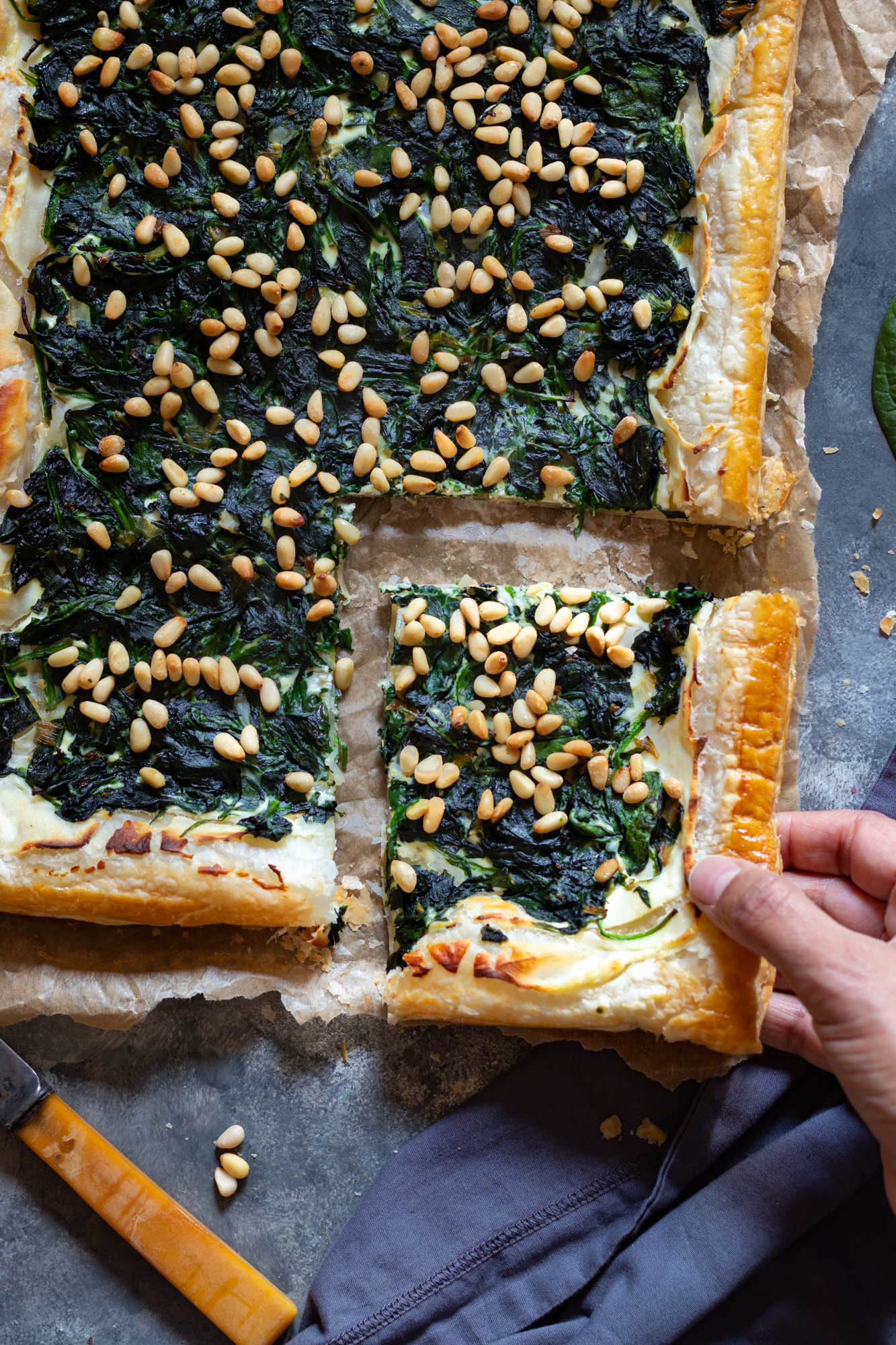 If you liked this recipe you might also enjoy Mixed Vegetable omelette
I hope you enjoy this as much as I did, please let me know if you try this do leave a comment below. Do remember to use my hashtag #soulfulandhealthy
If you liked what you see here, please feel free to share it with family and friends. You can find me on Facebook, Instagram, Twitter and Pinterest
Warm hugs
S :)
Spinach and ricotta tart with pine nuts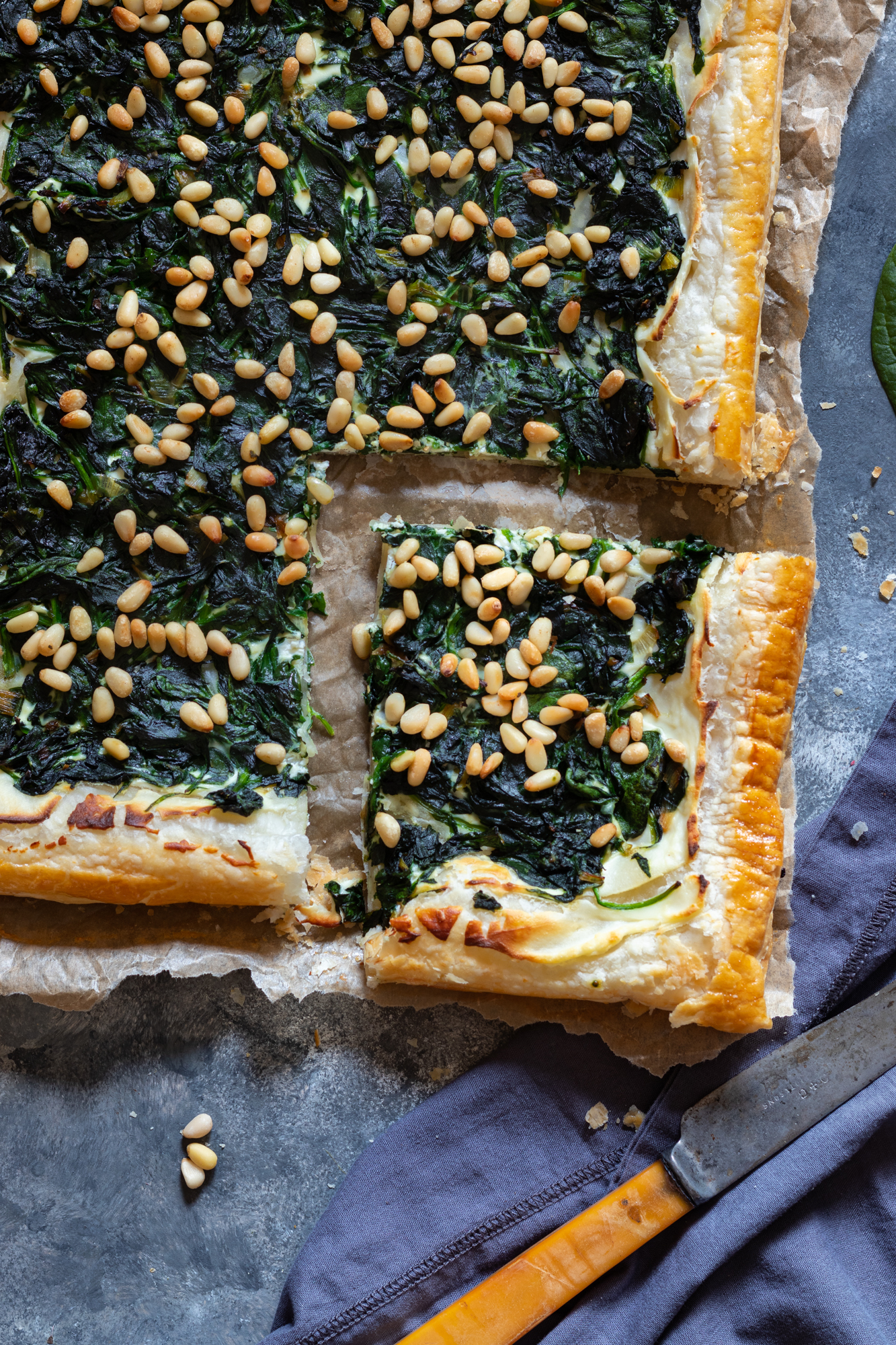 | | |
| --- | --- |
| Prep Time: | Under 15 mins - Baking 20 mins |
INGREDIENTS
One sheet ready to roll puff pastry
250 grams organic spinach
1/2 cup chopped leek
1 clove of small garlic finely chopped
4 tbsp ricotta cheese
2 tbsp pine nuts
1 tsp extra virgin olive oil
Sea salt and pepper to taste
1 beaten egg for egg wash or 2 tbsp milk
instructions
Preheat the oven to 180 degrees celsius, lightly grease a parchment paper on a baking tray and set aside.

Heat the oil in a non-stick pan and saute the leek for a min, then add the garlic and fry for a few seconds, do not burn them. Now add the spinach and saute until wilted, about 3 to 4 mins, season with salt and pepper. Set aside to cool down a little.

Spread the pastry sheet on the prepared baking tray, spread the ricotta evenly using the back of a spoon, then the cooled spinach mixture on top of it. But make sure you leave about an inch all around the sides of the pastry.

Toss the pine nuts in a nonstick pan without any oil until they begin to brown a little and you can smell the aroma, do not burn them.

Sprinkle the pine nuts all over the pastry, lightly brush the egg mixture or milk mixture on all the sides of the puff pastry. This will help the pastry brown while baking.

Bake in the pre-heated oven for 15 to 20 mins, until the sides of the pastry are crisp and brown. Each oven temperature and heat may vary so keep an eye. Serve with a side of salad and any veggies of your choice, Enjoy!