Cardamom Raw Balls (Dates and cardamom Ladoo)
When we have a sweet craving at home it's some much better to have one of these raw energy balls, date balls whatever you want to call them. It is tasty, healthy and satisfies the sweet craving.
Diwali is here around and this would be ideal to make something sweet and healthy at the same time. I have added cardamom to this mixture for that Indian hint. My boys absolutely enjoyed them. I won't deny I ate two even while making them, couldn't resist hehe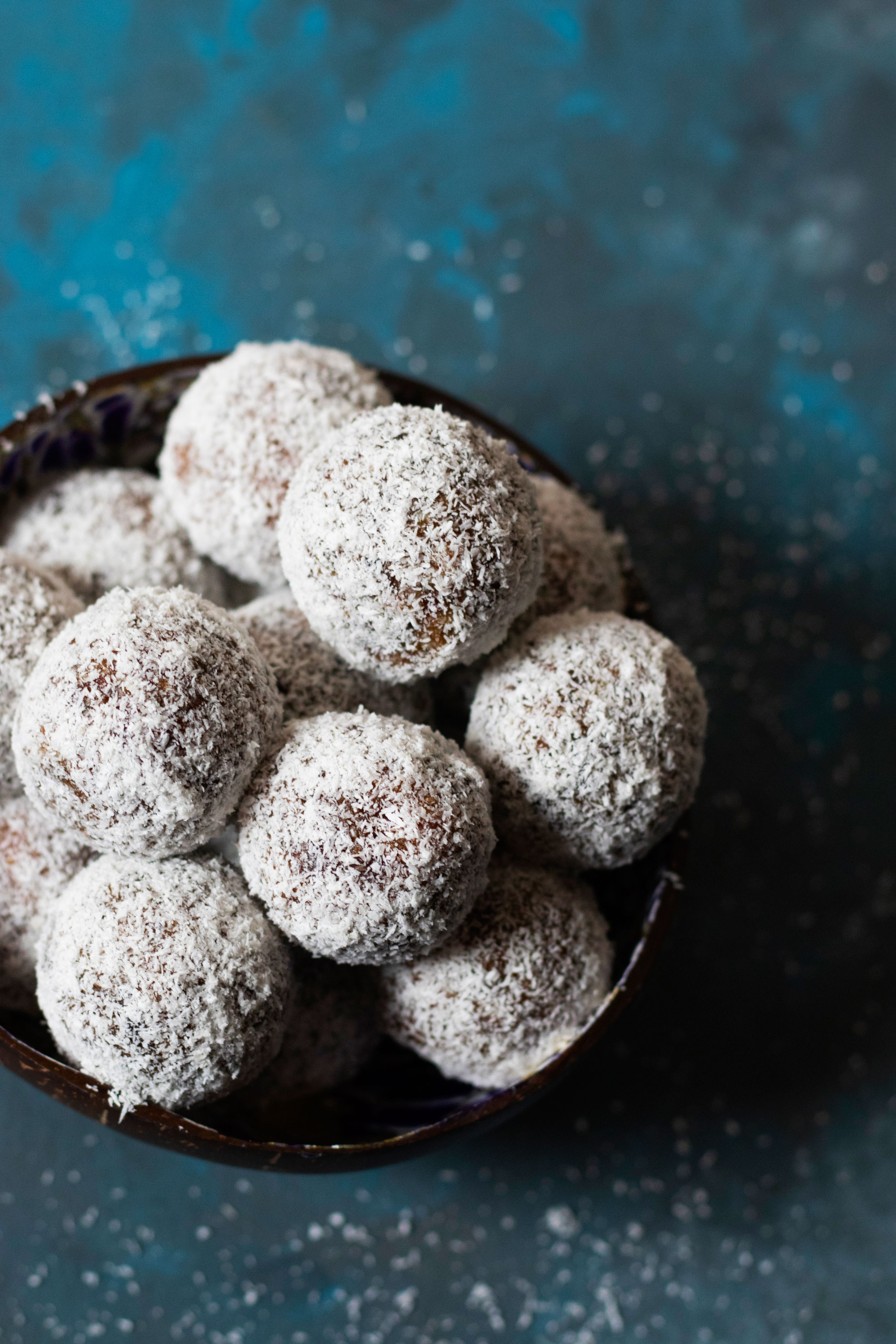 Won't take must time to make if you have all the ingredients handle. I usually have dates, chia seeds and cardamoms always in my kitchen cupboard. The only thing I had to buy was maple syrup. I usually use honey but wanted to make a fully vegan option for my vegan friends.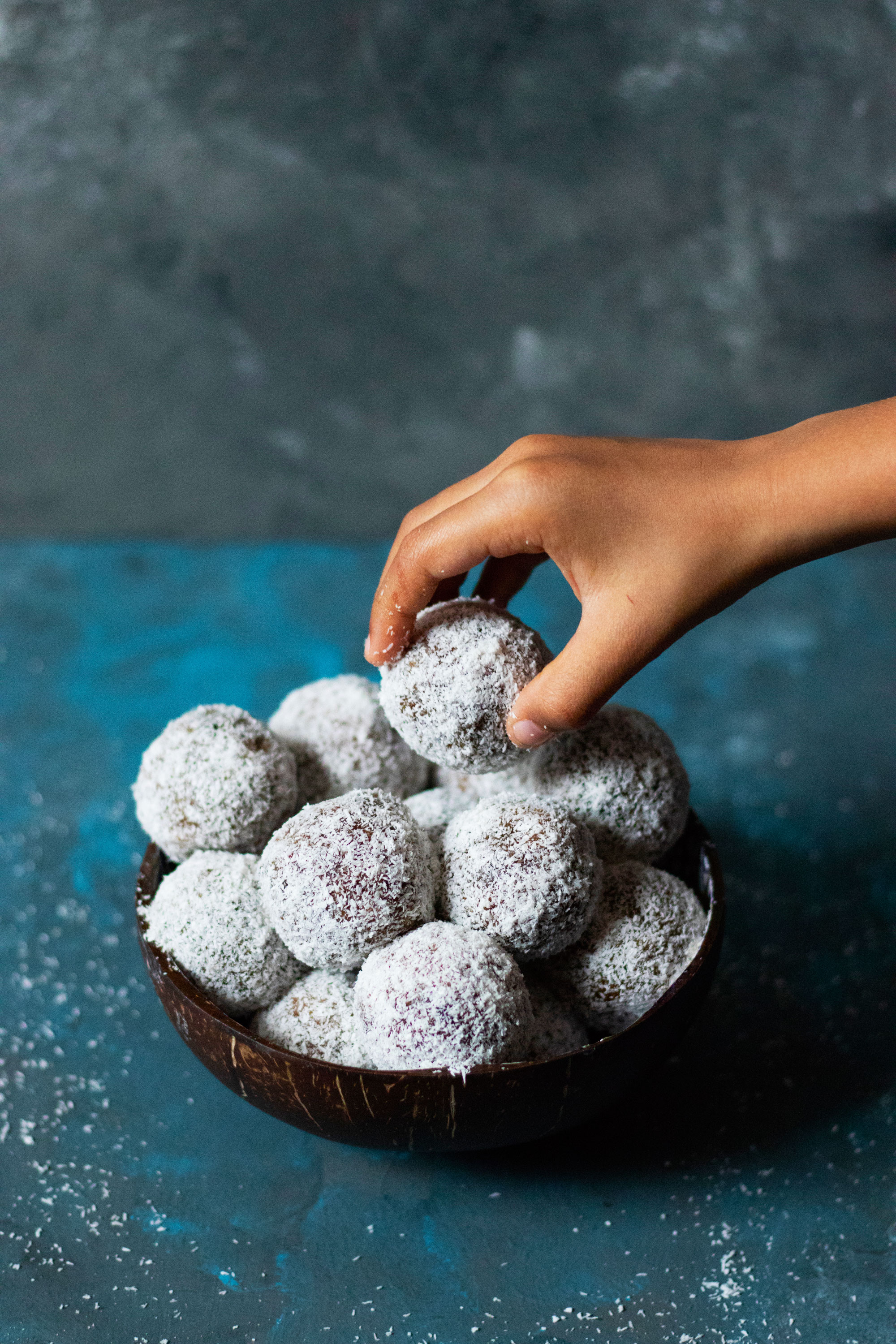 I have used Optimum Vac2 Air Vacuum Blender to make this and it was ready in few mins. It is a brilliant addition to my kitchen and I absolutely enjoy using it. You can read the full review of the blender here.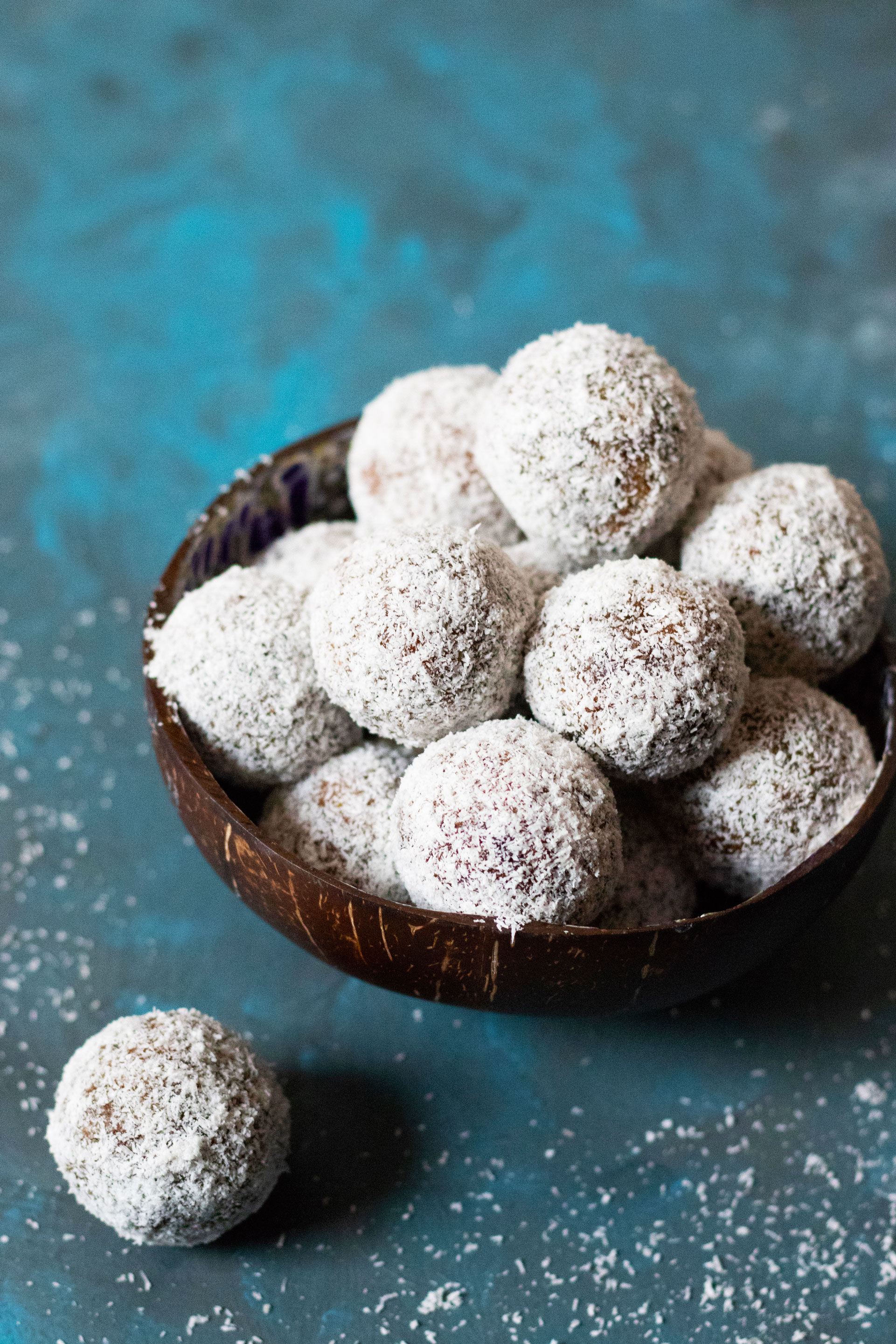 If you fancy buying one then please remember to use my discount code, so you can save up few euros :)
Let me know how you get on with this recipe, if you do try out my recipes please do remember to share them on social media using the hashtag #soulfulandhealthy
If you like to own an Optimim vac2 Air Vacuum Blender for yourself I have a special code for you all my lovely readers, you will also get free postage and packing and an exclusive €20 off at the moment just for you when you use my code. If you add this four digit code into the comment box when ordering, or mention it if you are ordering by phone. The delivery charge will be credited back to your card.
AMBASSARDOR CODE - 6540 + AMB20 and Free Delivery
If you liked what you saw here, please free to share it with family and friends. You can find me on Facebook, Instagram, Twitter and Pinterest
Happy Diwali! :)
Warm hugs
S.
Cardamom Raw Balls (Dates and cardamom Ladoo)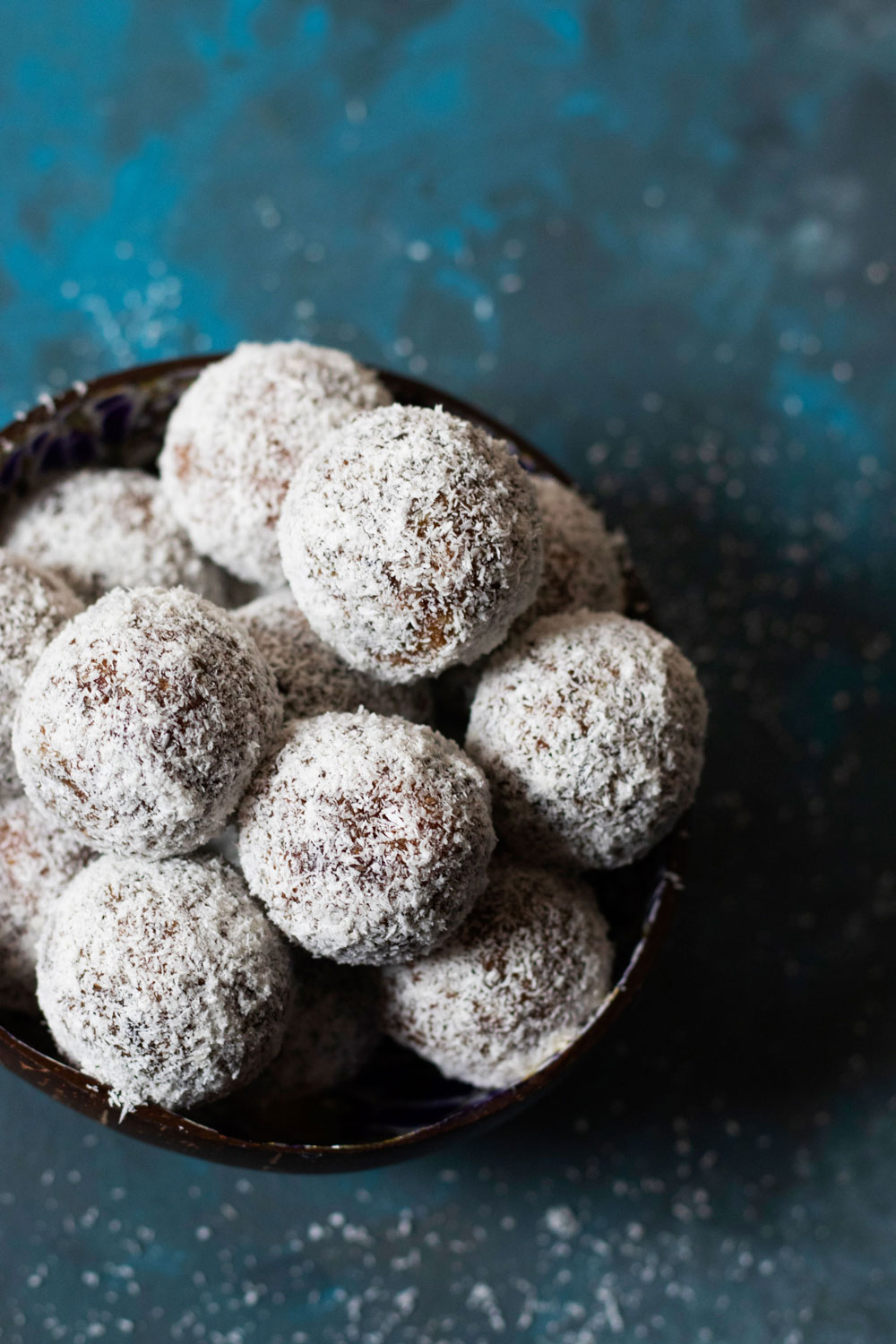 | | |
| --- | --- |
| Servings: | Makes around 14 balls |
INGREDIENTS
500 grams dates
1/2 cup maple syrup
1 cup ground almond
25 pods of cardamom pods (use only the seeds from the inside)
1 tbsp whole chia seeds
3 tbsps of desiccated coconut to roll the balls.
instructions
Remove the seeds from the cardamom pods add it to a pestle and motor and crush until it's almost powder like.
Add all the ingredients into Optimum Vac2 Air Vacuum Blender and use the nuts pre-set button and use the tamper to evenly mix all the ingredients.
If using a food processor blitz well for 5 mins scraping the sides in between until everything comes together well.
Transfer to a large bowl and oil your palms with some coconut oil so the mixture doesn't stick.
Take about a large tbsp of the mixture and form balls. Roll them over dedicated coconut mixture and store in an air tight container.

Disclaimer - I get a small commission when you make a purchase using my exclusive code, with no extra cost to you. I would request and really appreciate it if you would use my discount code while making a purchase through the Froothie website. Thank you very much!