Almond flour cookies (vegan)
When I say yes word cookie at home my boys face light up 😆 I keep thinking of ways of making healthy cookies the whole family can enjoy, guilt free.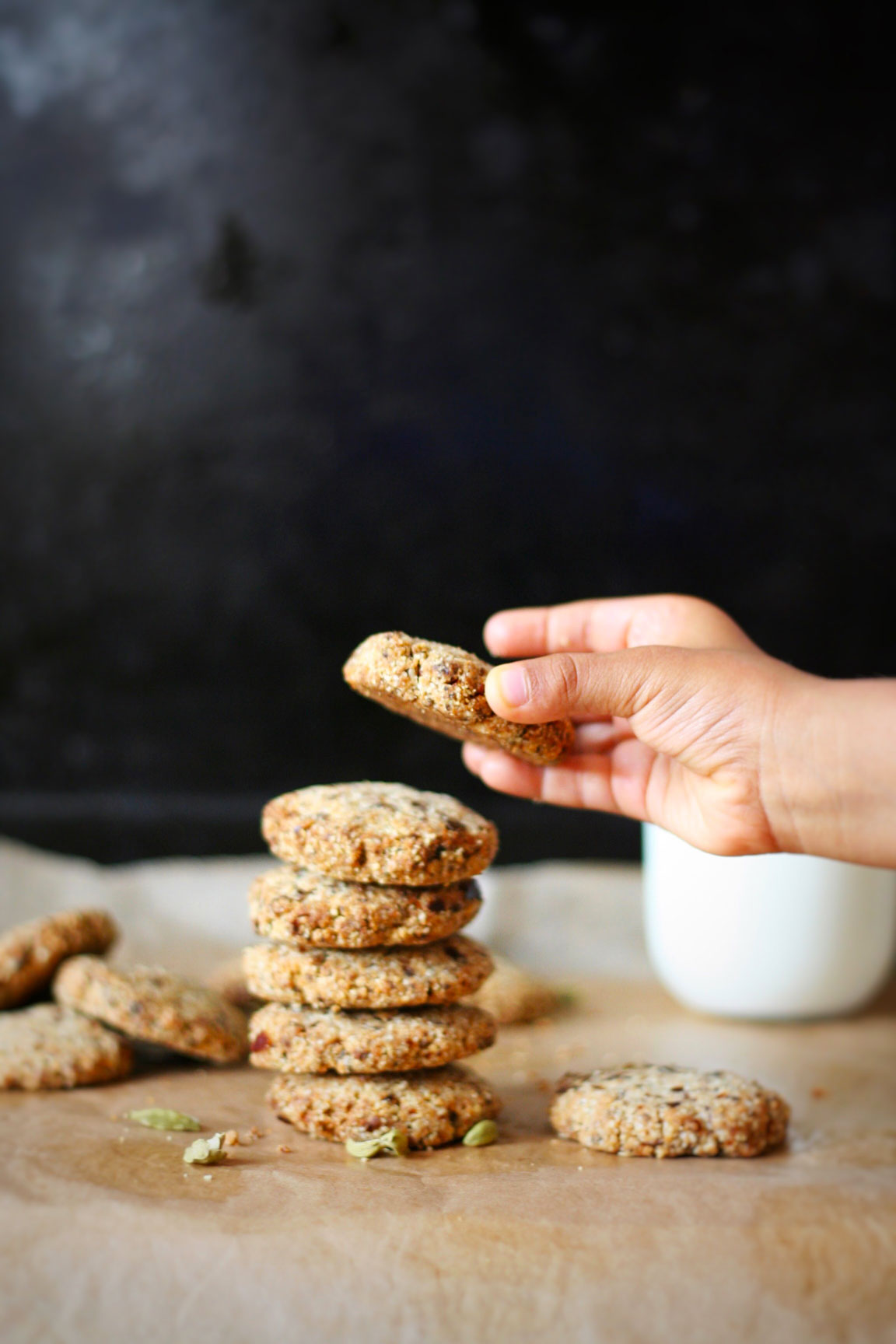 These delicious cookies are refined sugar free and gluten free too.
I really liked everything about this cookie, this was the first time I made it, wouldn't change much, maybe the next time will try adding one more chia egg instead of one and see the difference, but like I said they are just great as they were made.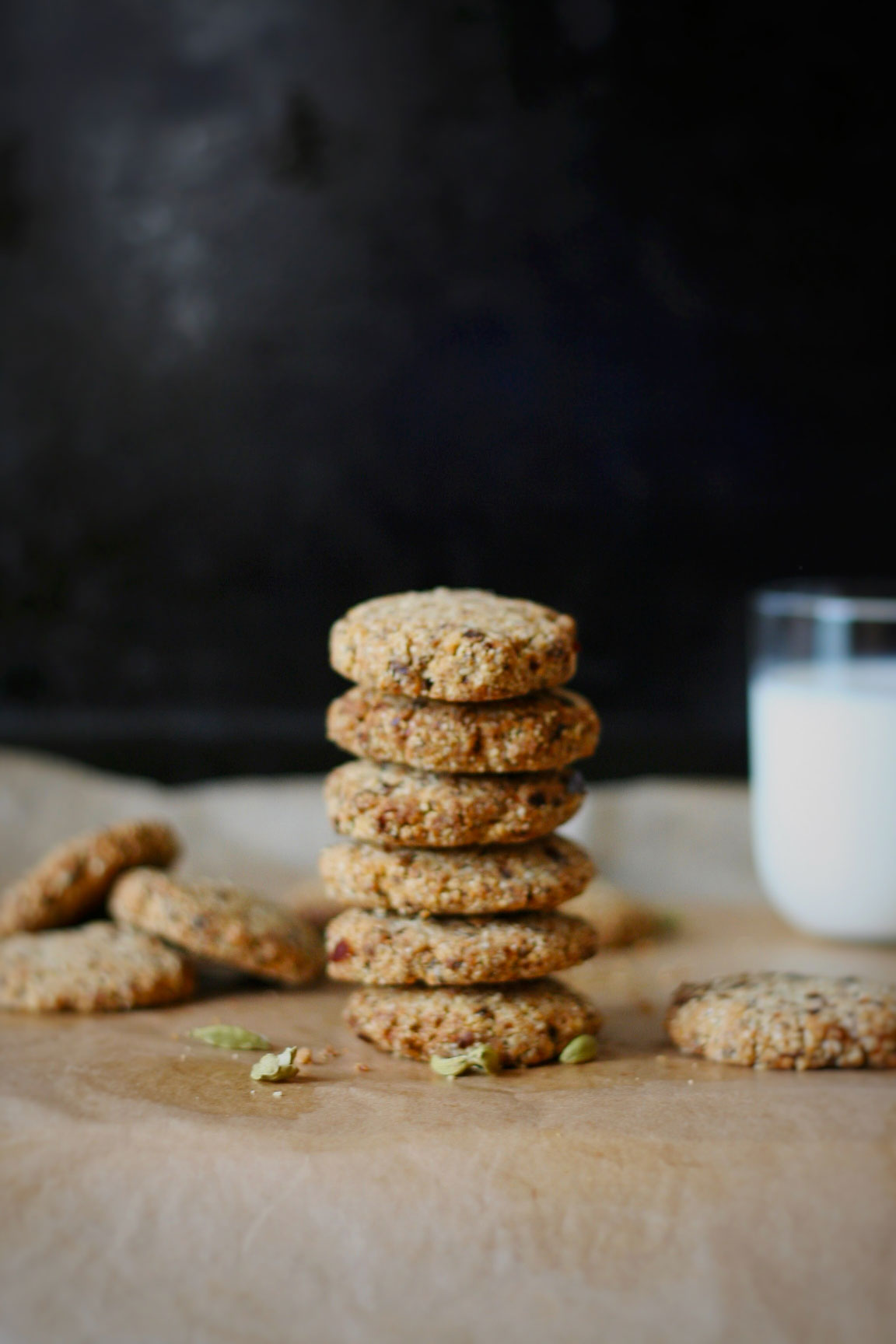 I added a tiny hint of cardamom or elichi for that extra flavor, you can skip if you don't have any at home.
Super easy mix everything in the food processor and it's done, less work and less cleaning afterwards 😉
Almond flour cookies (vegan)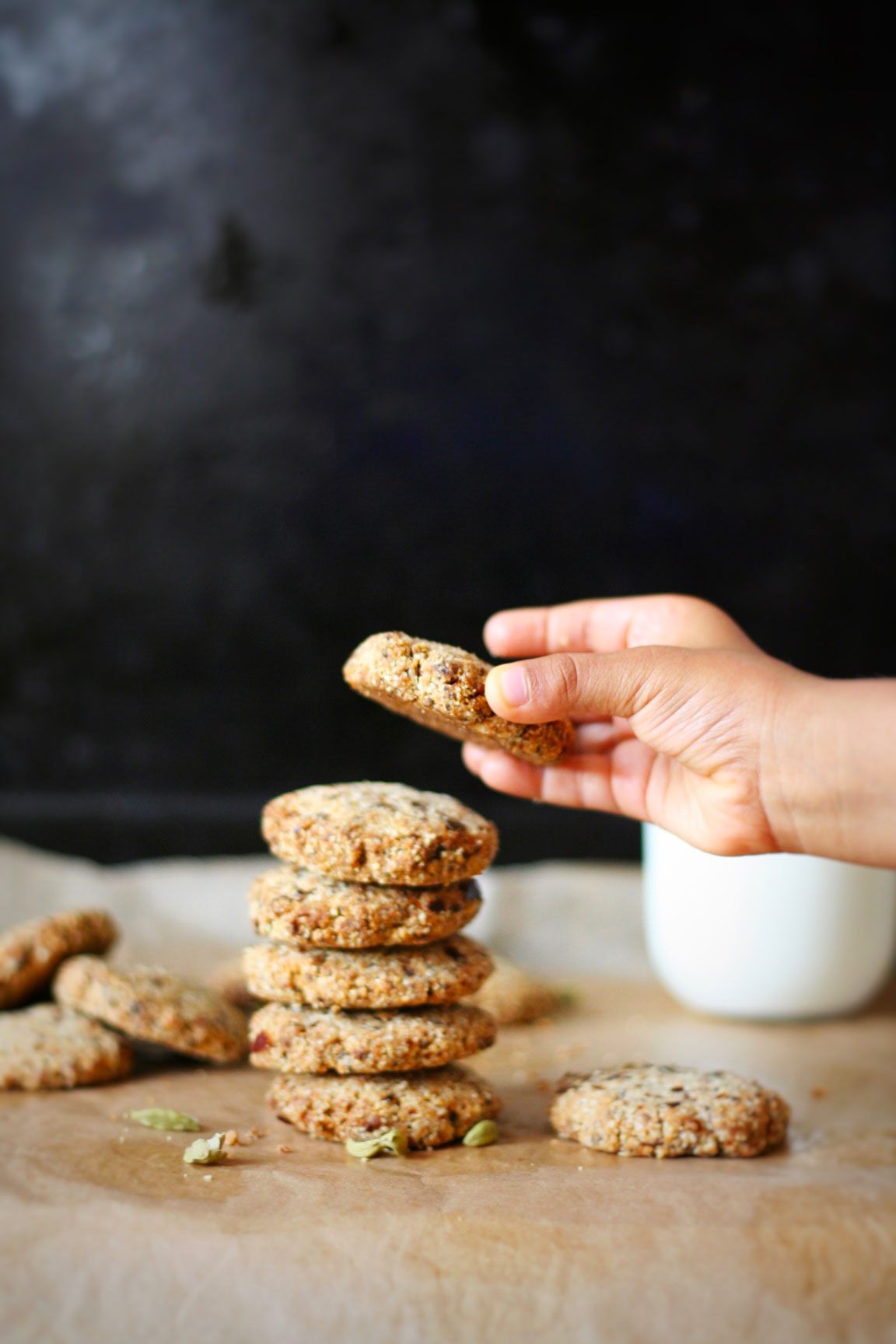 | | |
| --- | --- |
| Servings: | Makes about 12 cookies |
INGREDIENTS
1 and 1/4 cup almond flour
1/2 cup dates
1/4 tsp baking soda
1/2 tsp baking powder
1 tbsp whole chia seeds
3 tbsp of water
2 tbsp melted coconut oil
1 tbsp smooth peanut butter
2 whole cardamoms (remove the outer layer and powder the seeds using a pastel and motor)
instructions
To make 1 chia egg mix 1 tbsp of whole chia seeds and 3 tbsp of water let it sit for 5 mins, while you make the other ingredients ready.
Pre-heat the oven to 180 degrees Celsius.
Melt the coconut oil and the peanut butter in a microwave on low heat if it's hard.
Add all of the dry ingredients into the food processor and process until the dates are broken down.
Now add the wet ingredients like the chia egg, coconut oil and peanut butter, pulse until combined. combined for a minute.
Use a tablespoon and scoop the mixture and arrange on the lined baking sheet, press down using a fork not too hard.
Bake in the pre-heated oven for 10 to 12 mins. Each oven may vary so check in between. Enjoy with a cup of tea or milk for little ones ;)