Plum and pistachios cake (gluten free)
A slice of cake with a cup of tea is a break I would enjoy anytime. That combination of a hot cup of tea with a perfectly baked cake is something, just a perfect. We Indians love our tea time and our tea. I remember as a kid sometimes after a long afternoon nap my Mom would wake me up for that special tea time around 5 pm and with that she would always serve a little snack. Even after growing up I would enjoy these moments with her chatting and sipping a hot cup of tea with a simple snack, homemade like onion bajjis or sometimes store bought from the local bakery, on the balcony of our little house in Bangalore, watching all that evening commotion on the street. Those are the moments I cherish forever. :)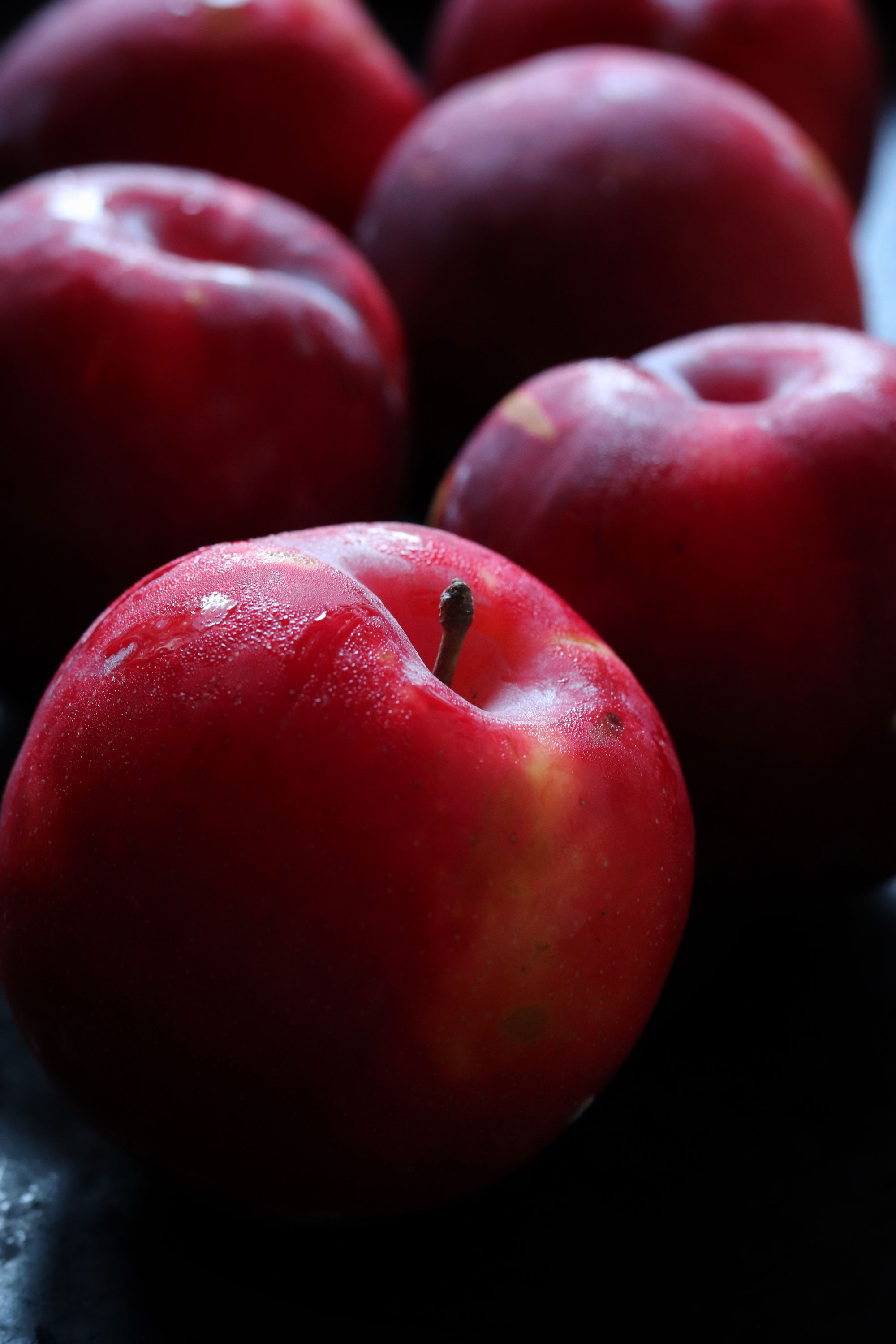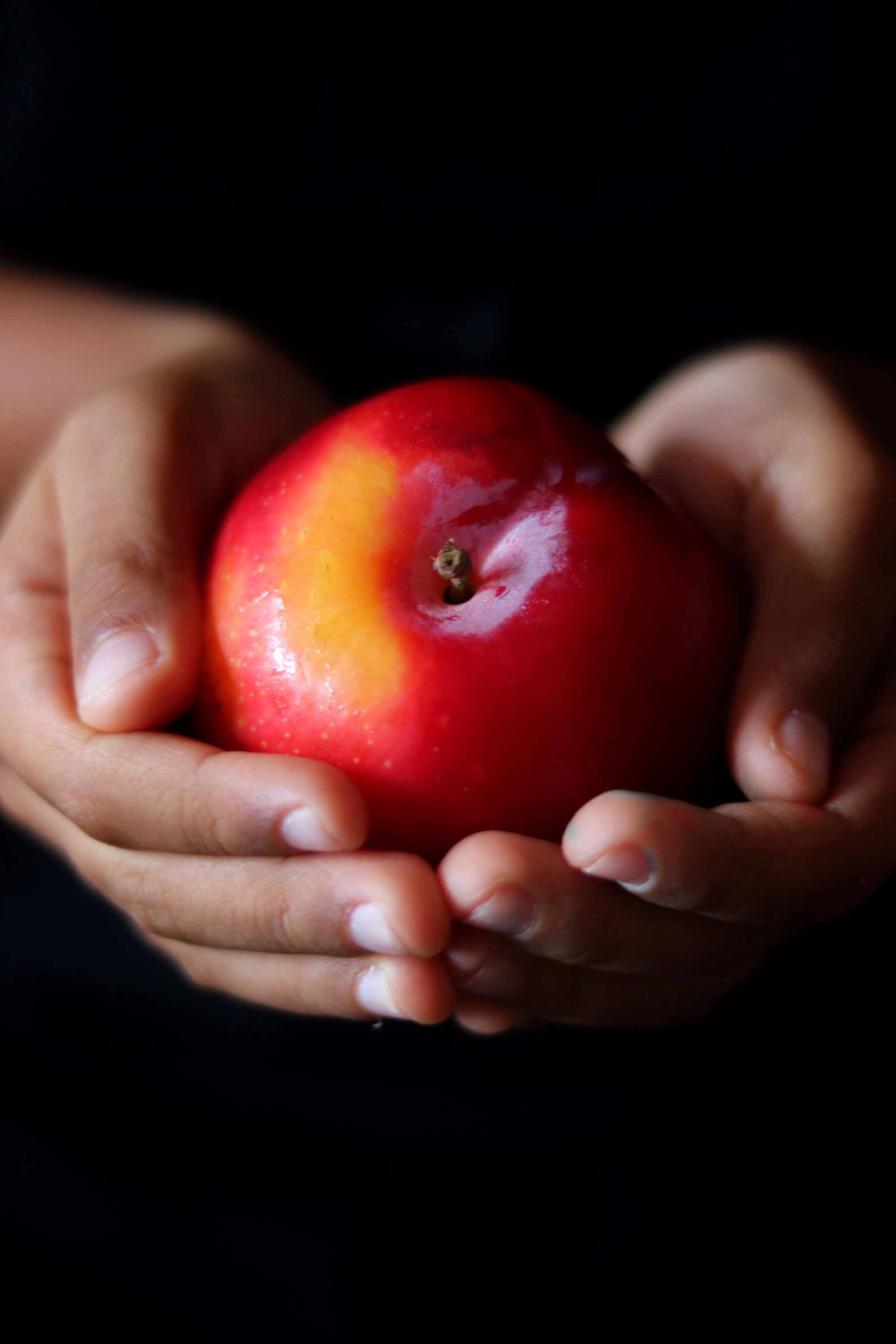 As I grew older and started working and didn't have the luxury of an afternoon nap I would still have a cup of tea in the evenings, it is only after I moved to Ireland for some reason the tea time slowly disappeared. The Irish love their tea by the way. I am slowly trying to get into that routine once again.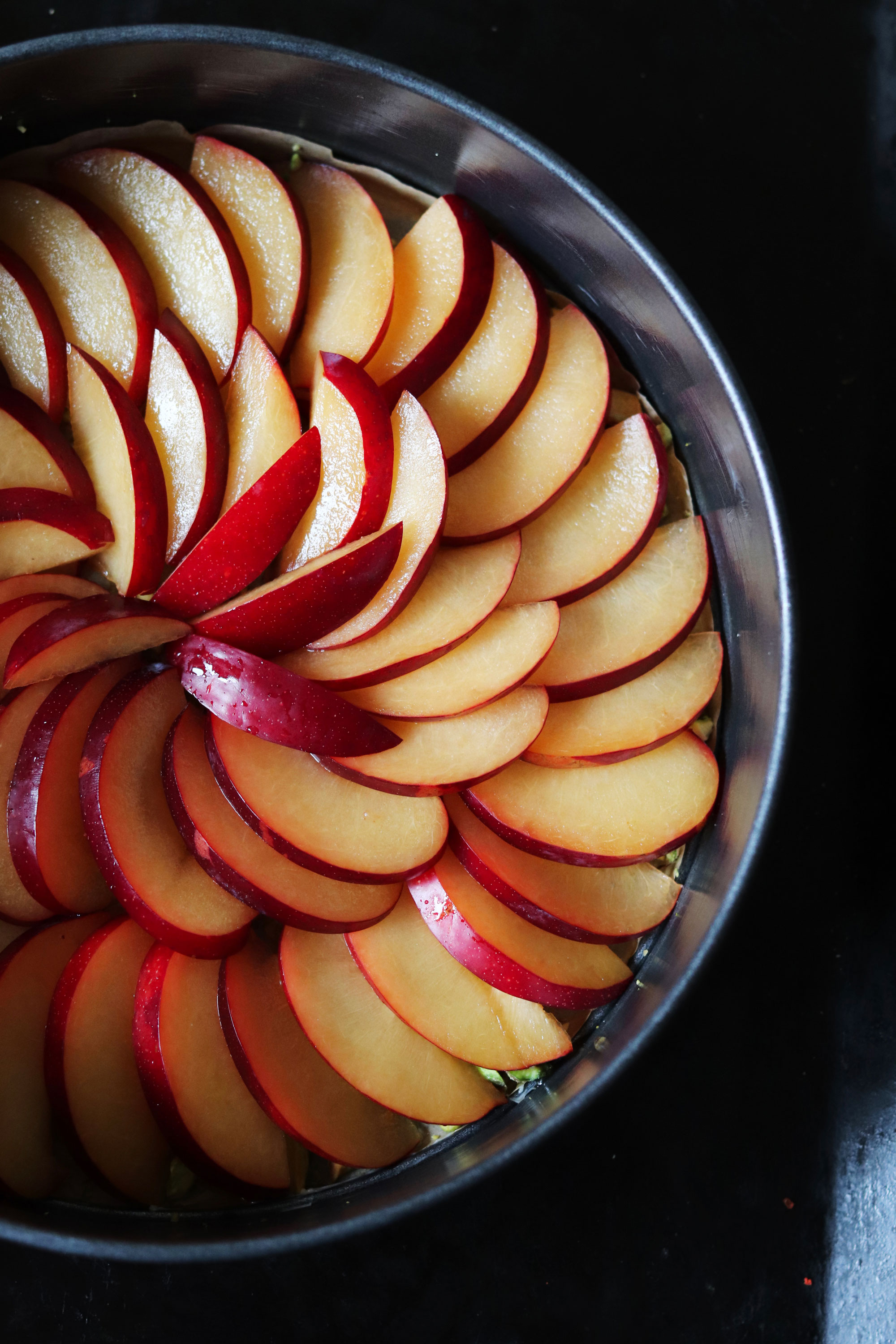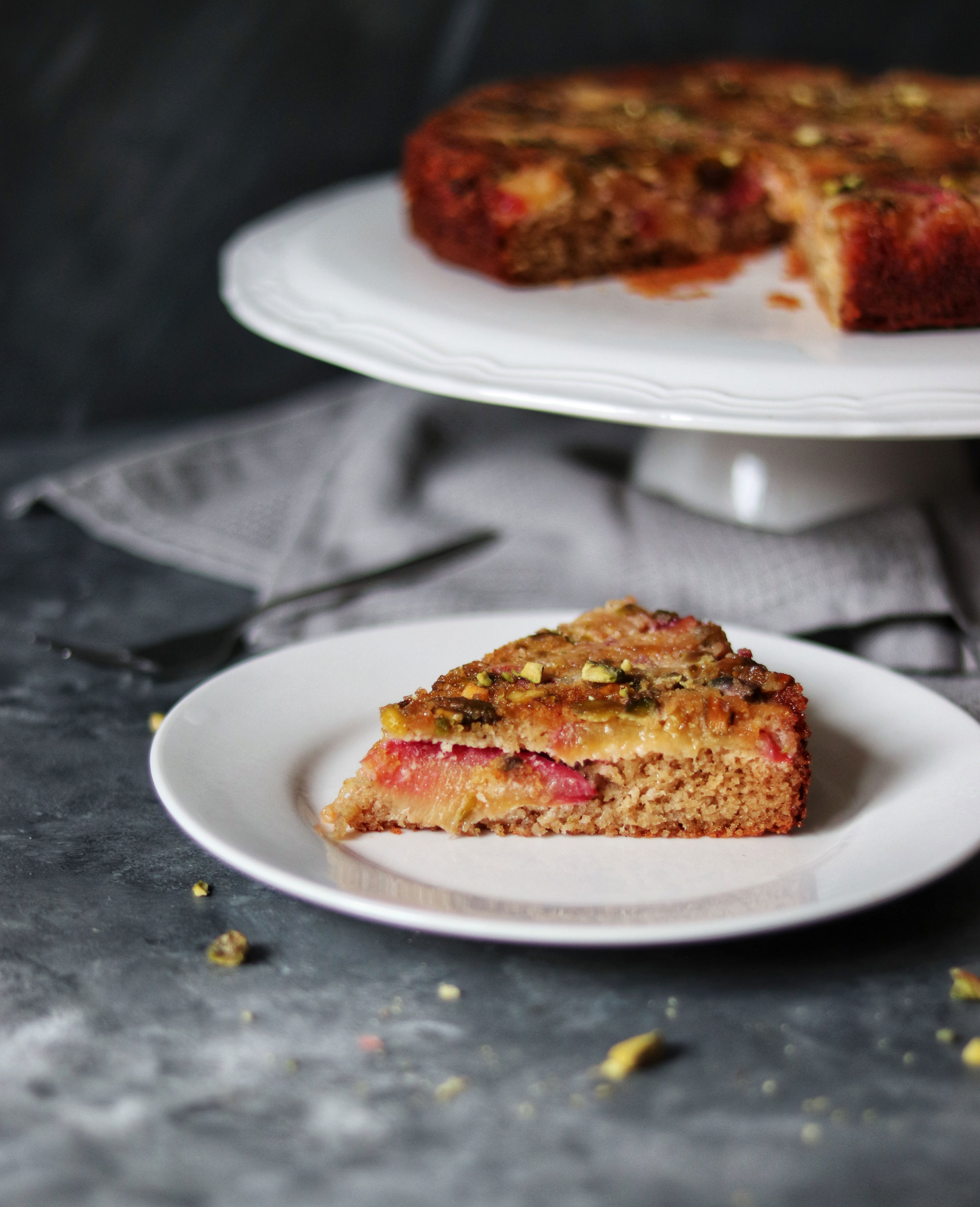 This is one such cake I baked with fresh sweetest plums I bought which can be enjoyed with a cup of tea. Serve it with a scoop of diary free ice-cream or with a custard, it become a gorgeous dessert. The sweetness of this cake comes from the juiciest plums and pure honey, with no added sugar it is guilt free goodness. Also made it gluten-free, using ground almonds and corn meal or what is also known as maize meal, available in all health food stores and Asian Store. I have also linked below from where I bought it.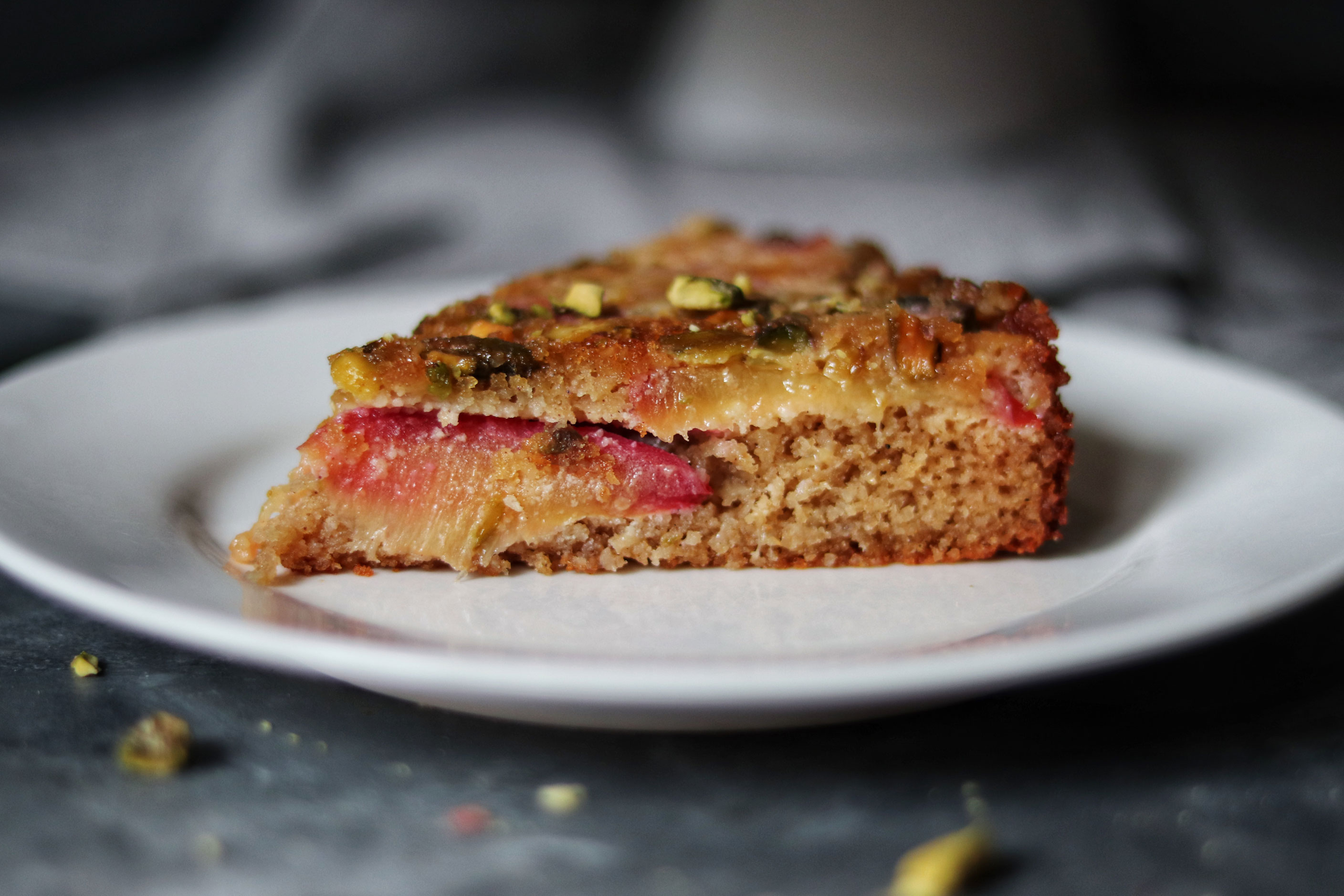 This cake is so autumnal with the flavours, spices and colours, it is a delight when you bake it. The whole house has this beautiful fragrance of autumn ;) You can even use peaches, pineapples both tinned and fresh instead, Get creative as you wish, cooking and baking is all about that right? :)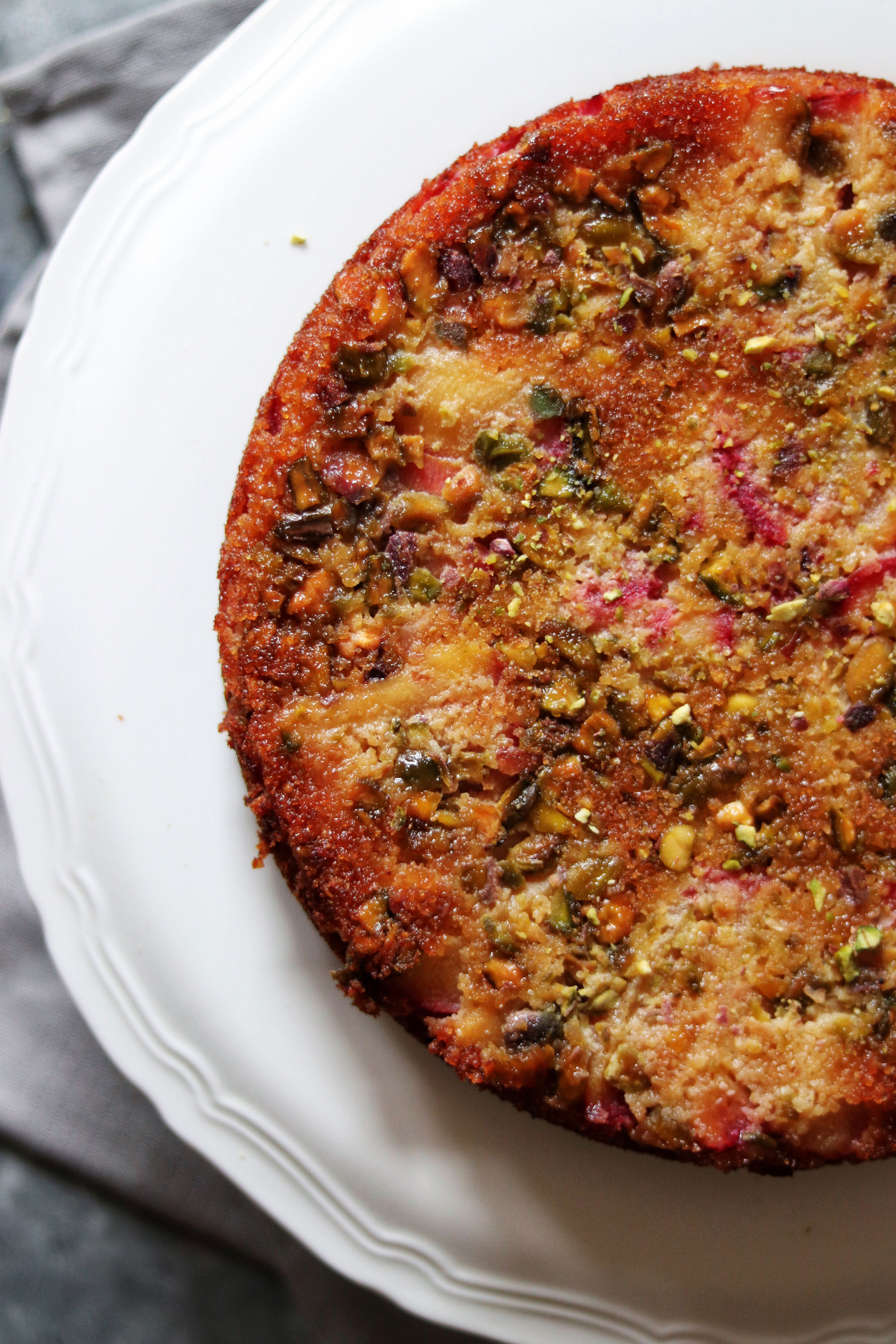 Let me know how you like this recipe, leave a comment below, if you do try out my recipes please do use the hashtag #soulfulandhealthy so I can see all your creations on social media. :)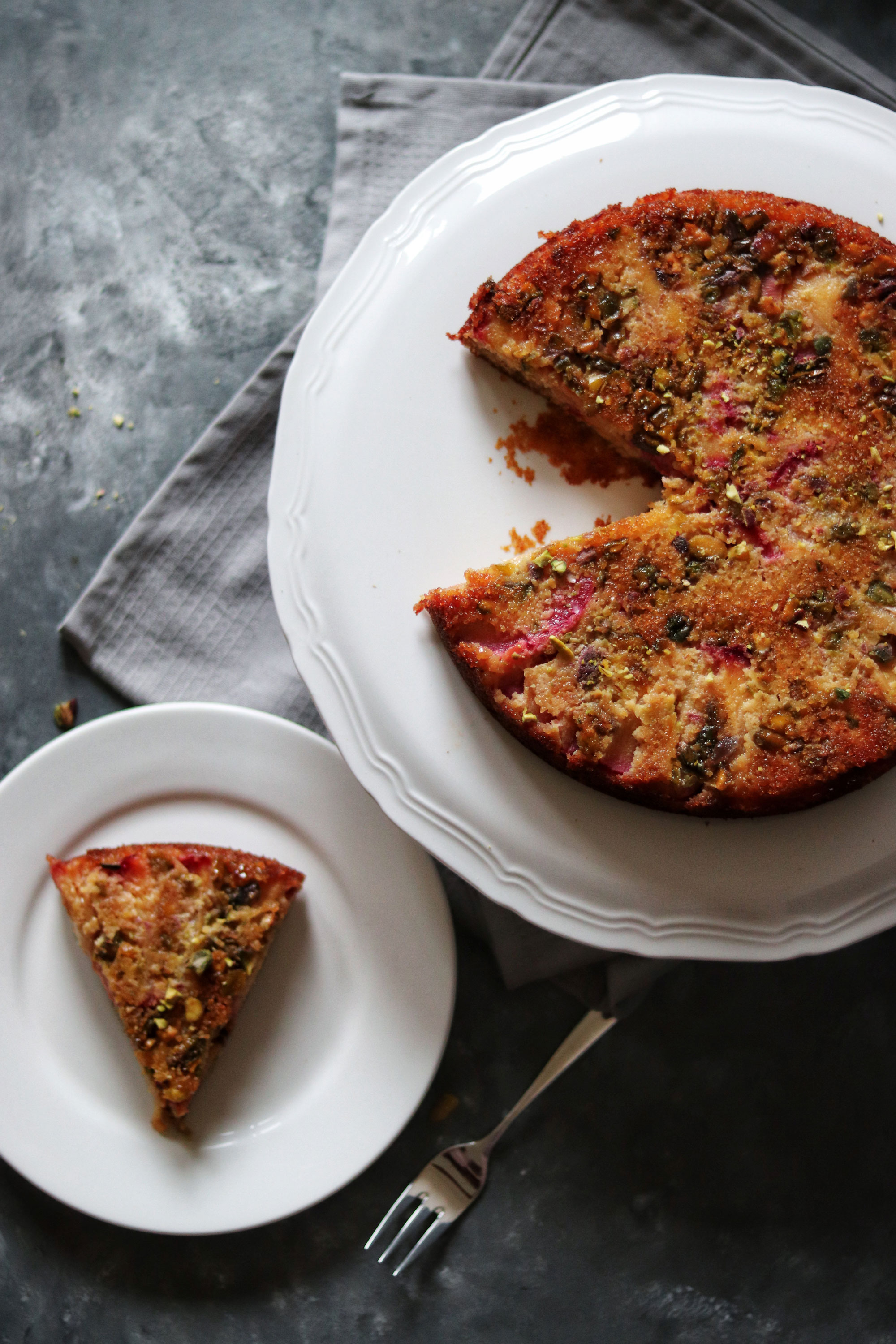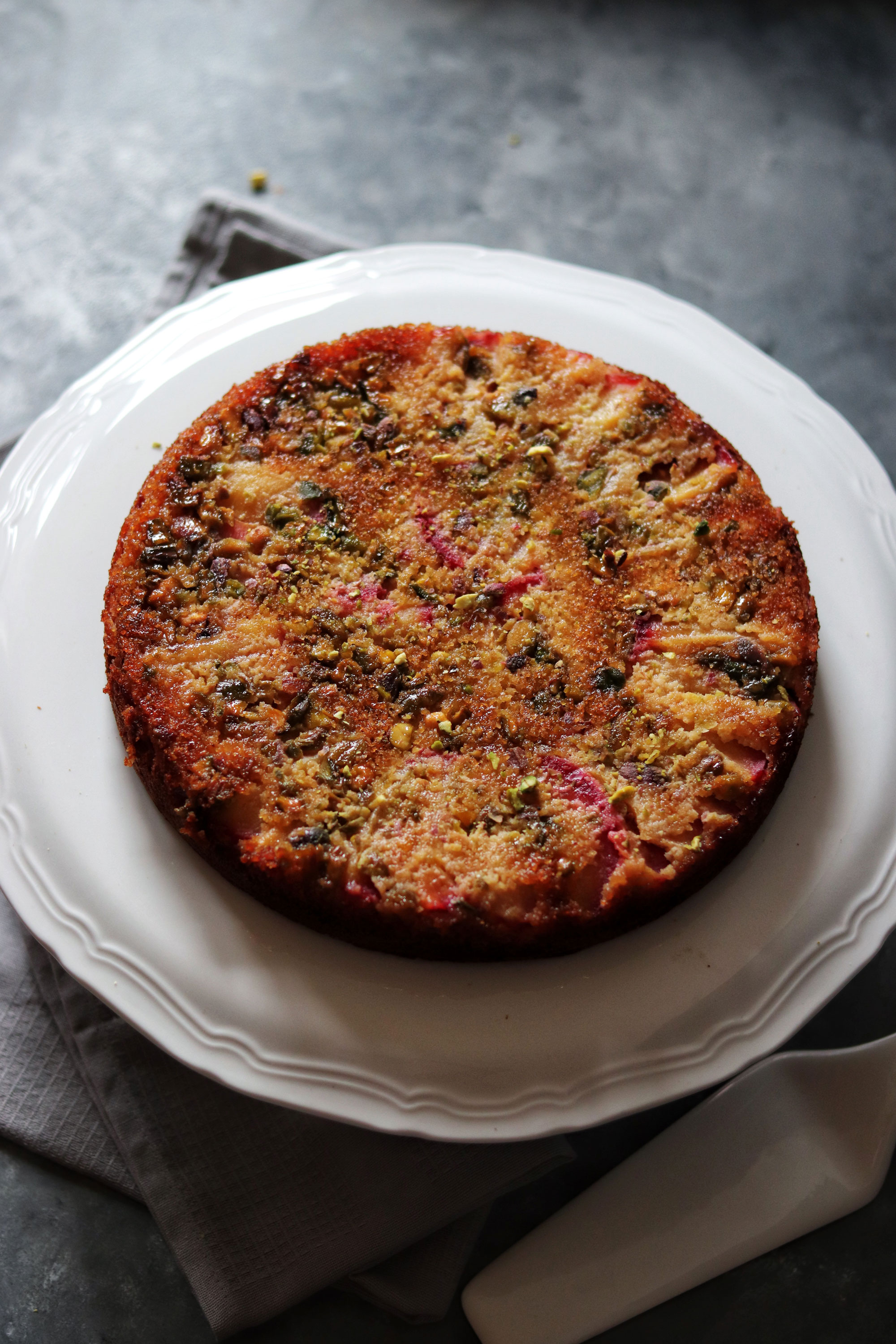 Warm Hugs
S :)
Plum and pistachios cake (gluten free)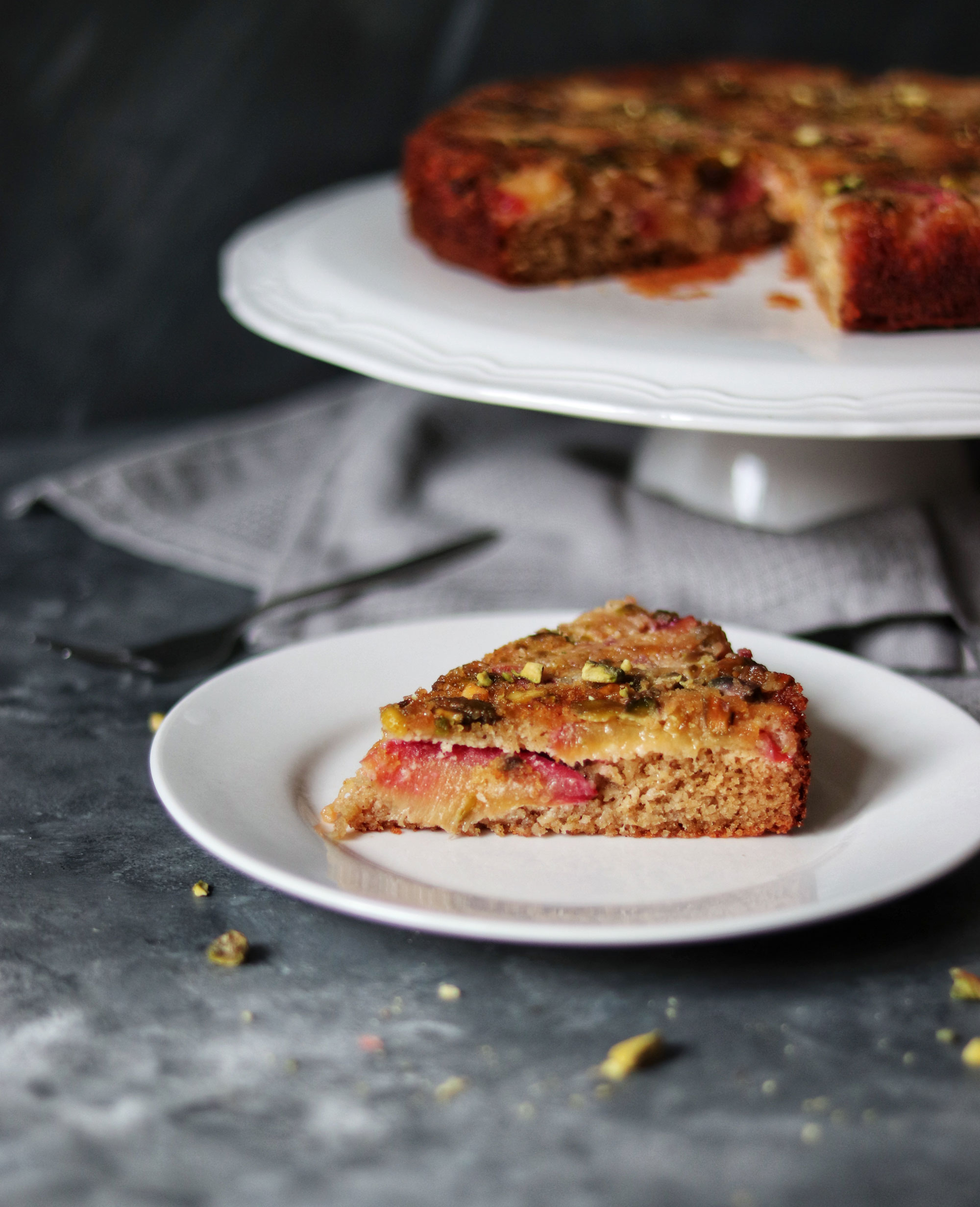 | | |
| --- | --- |
| Prep Time: | 15 min preparation - 35 to 40 mins baking |
INGREDIENTS
3 to 4 plums sliced into wedges
2 tbsp honey to spread at the bottom of the cake tin
50 grams crushed pistachios, plus a tbsp for decorating.


Wet ingredients

3 corn fed eggs
1 tsp vanilla extract
1/4 cup 60 ml melted organic coconut oil
1/3 cup 80 ml pure honey
1/4 cup 70 grams appx zero fat Greek yogurt


Dry ingredients

1 cup - 120 grams ground almond / almond meal.
1/2 cup - 50 grams corn meal / maize meal
1 tsp baking powder
1/2 tsp baking soda
1/2 tsp cinnamon
1/4 tsp salt

instructions
Pre-heat the oven to 180 degree celsius.
Line a 9 inch spring foam cake tin with parchment paper, butter or spray all sides.
Spread the pure honey at the bottom of the pan and arrange the plum wedges (as shown in the picture).
In a large bowl mix all the wet ingredients, using a wire whisk.
In another bowl mix the dry ingredients, using a wire whisk.
Slowly fold in the dry ingredients into the wet ingredients using a spatula.
Pour the mixture over the arranged plums, be gentle while doing this so you don't spoil the arrangement.
Bake in the pre-heated oven for about 35 to 40 mins, depending on your oven.
Check with a skewer, if inserted comes out clean around 35 mins, then remove from the oven and let it cool completely.
Place a plate on the open side of the pan, then gentling turn the cake upside down, remove the parchment paper, before serving.
Sprinkle over some more crushed pistachios.
Serve either warm or cold. Enjoy with a cup of tea!