With warm weather comes ice cream craving, while I won't deny that I do enjoy a good old 99 from time to time but I wouldn't eat it everyday. So have to think of other healthier options. So I came up with this recipe of matcha popsicles. If you are a matcha lover then you will enjoy this popsicle.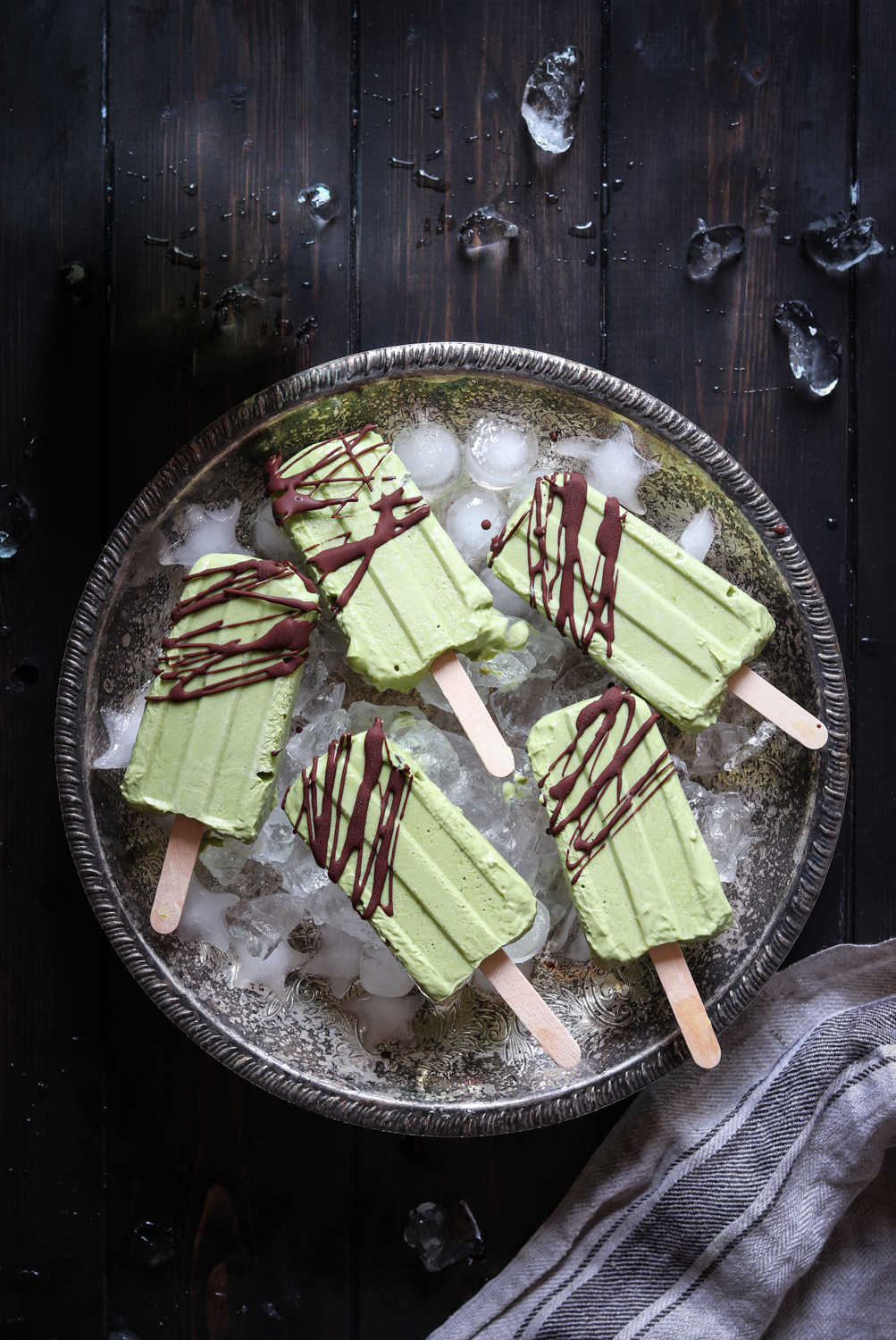 I have teamed up with Green tea house to bring you delicious Matcha recipes. If you are looking for a good quality Organic matcha then you must try Green Tea House their organic premium matcha. Green Tea House Ireland stocks different Japanese Matcha Teas imported from the home of Matcha, the hills of Uji Japan. Their organic premium matcha is certified organic by the Ministry of Agriculture, Forestry and Fisheries of Japan and is grown with only natural organic fertilizers with no added chemicals or pesticides.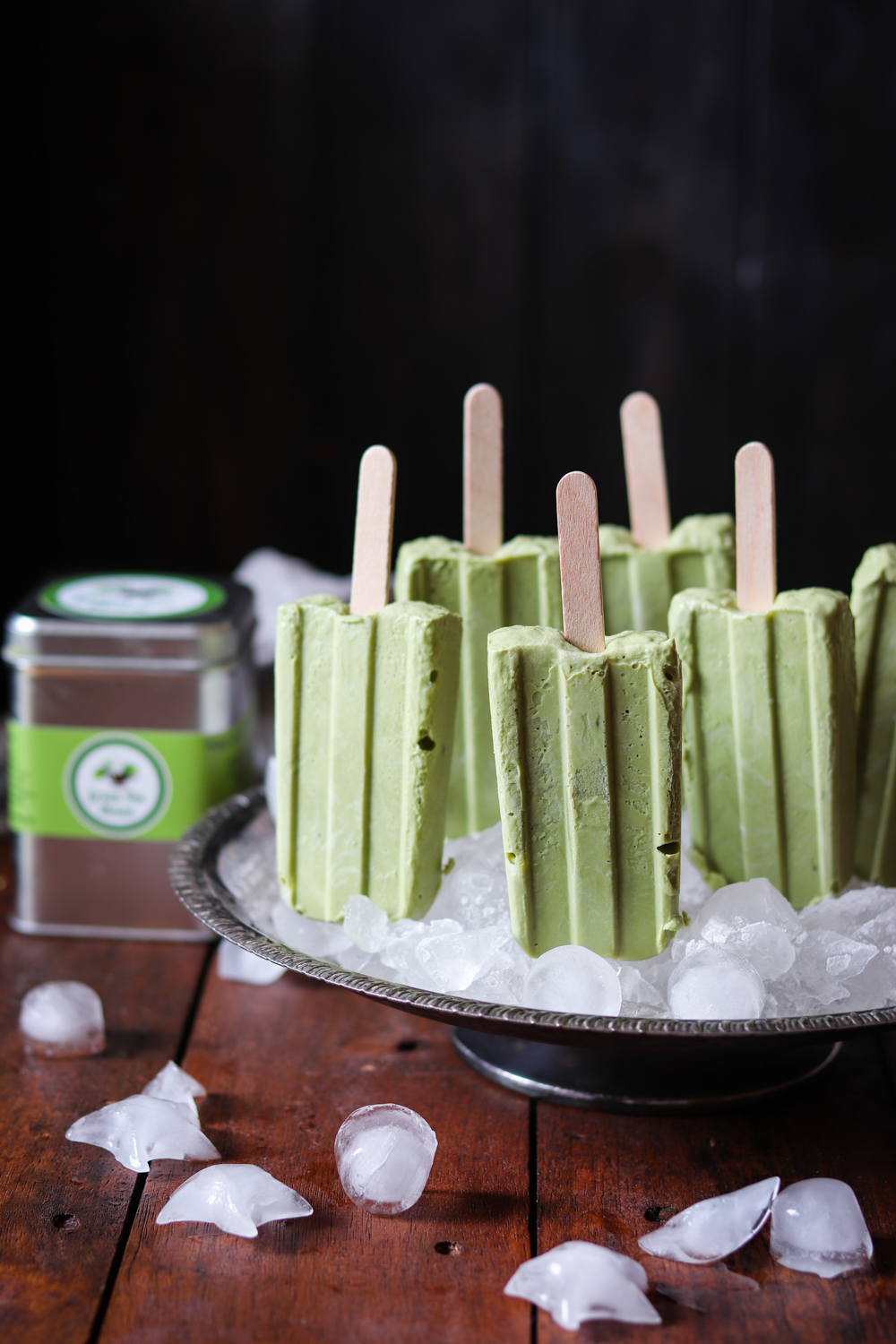 They are absolutely easy to make and doesn't require million ingredients, you can adjust the sweetness according to your preferance.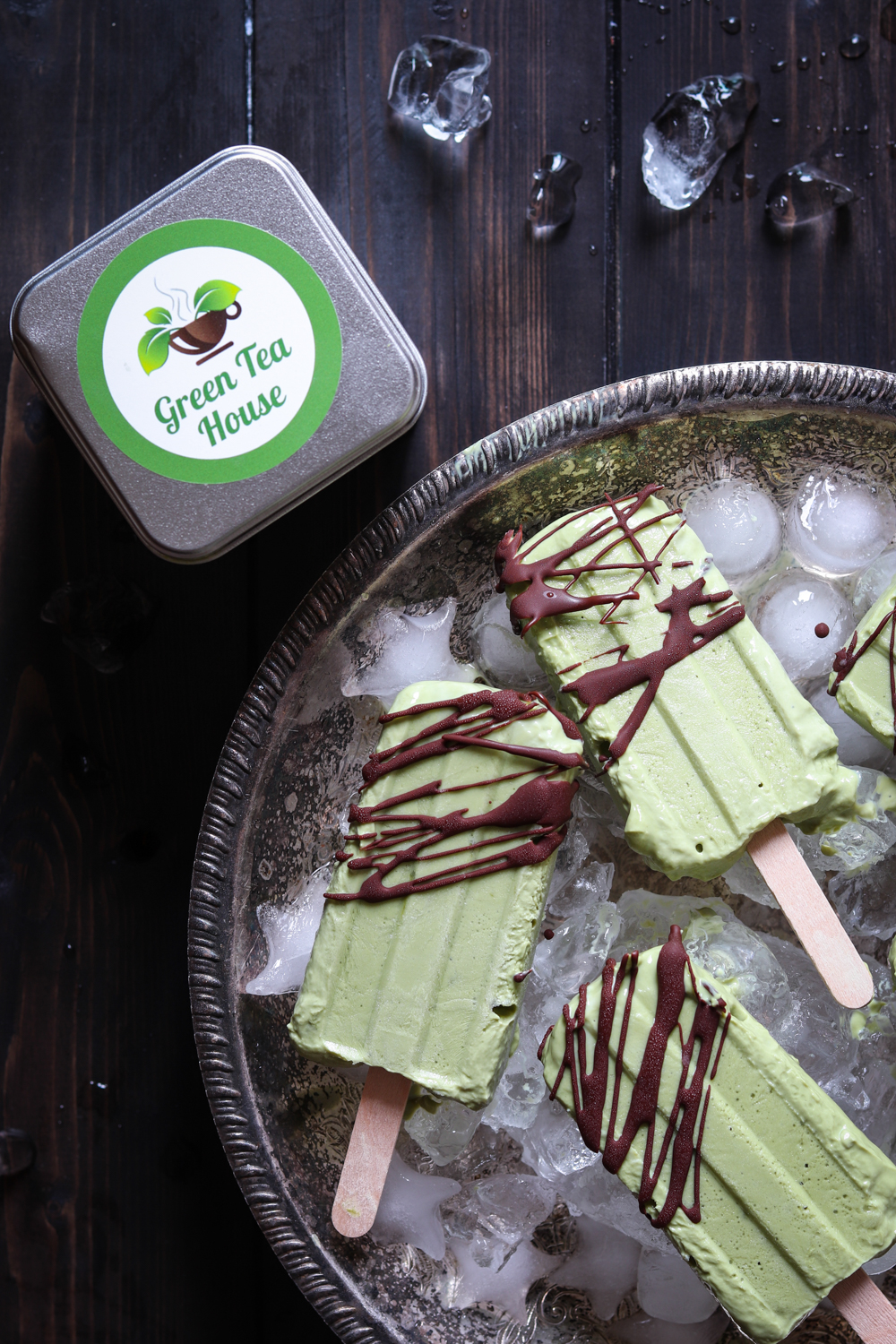 If you are looking for other Matcha recipes I have -
Matcha Raw Energy balls Recipe
Matcha dark Chocolate Chip cookies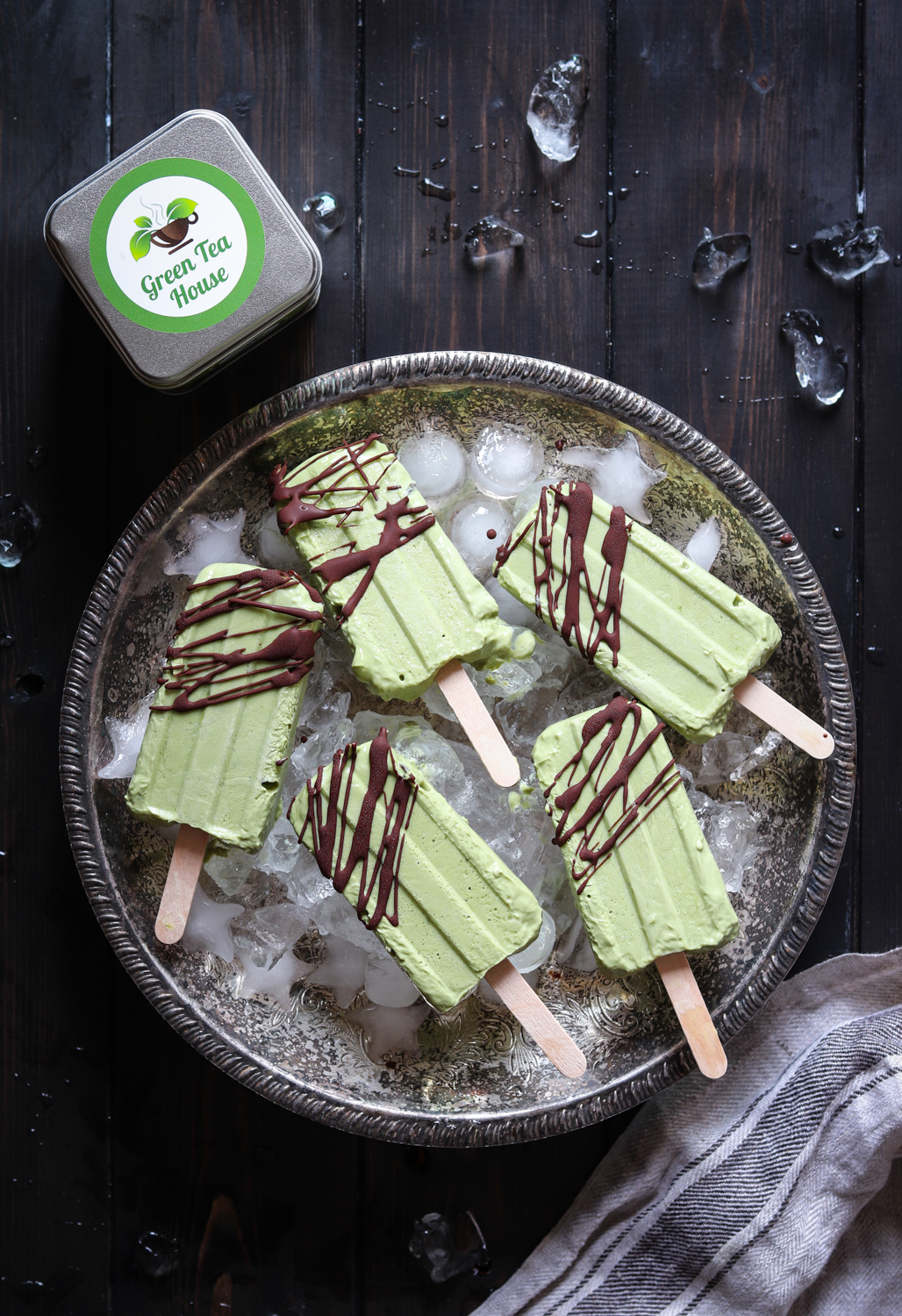 If you liked what you saw here, please free to share it with family and friends. You can find me on Facebook, Instagram, Twitter and Pinterest
Hope you enjoy many such warm days!
Hugs
S!
Matcha Yogurt Popsicles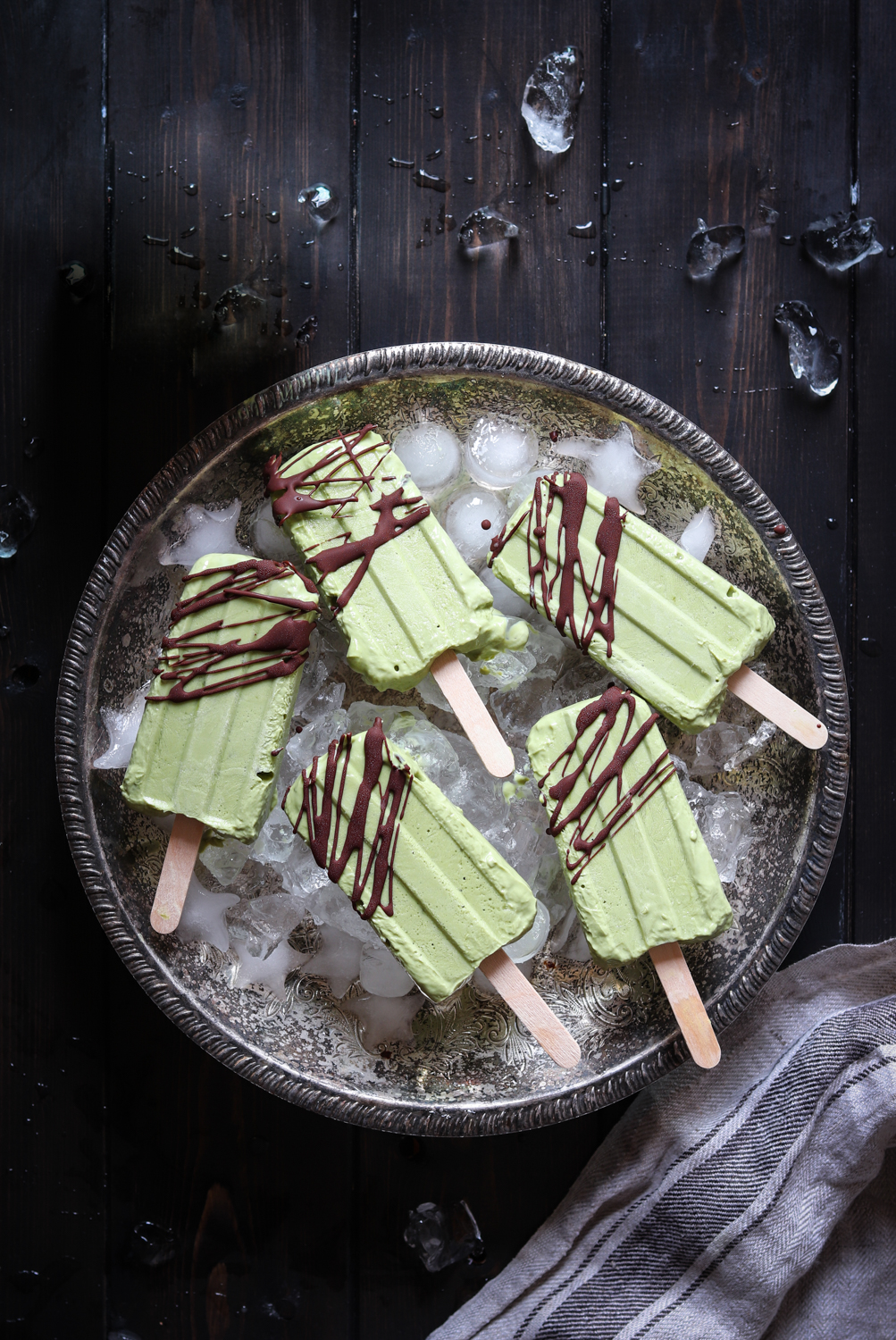 | | |
| --- | --- |
| Prep Time: | Under 15 mins - Freezing time upto 5 hours |
| | |
| --- | --- |
| Servings: | Makes 6 Popsicles |
INGREDIENTS
500 ml zero fat greek yogurt
1 tbsp Organic Matcha powder
2 to 3 tbsp pure honey
2 tbsp chocolate chips 1 tsp of organic coconut oil
instructions
Add the yogurt, matcha powder and honey into a mixing bowl and using a small wire whisk to mix it well. Make sure there are no lumps.
Pop the mixture into popsicle moulds and freeze for an hour. After an hour add the ice cream sticks and place it back in the freezer for up to 4 hours or until set.
Add the chocolate chips and coconut oil into a microwave safe bowl and melt it, drizzle on the popsicles just before you serve. Enjoy!
Store in freezer safe pouch or air tight containers for later.