Blueberries, banana and yogurt nice cream with a hint of lavender
I think it's safe to say that the heatwave that struck Ireland last few weeks felt like a full blown summer. Never thought that there might come a day when we will have to buy a fan to cool down with the heat, and guess what all the fans in most of the shops were sold out in no time.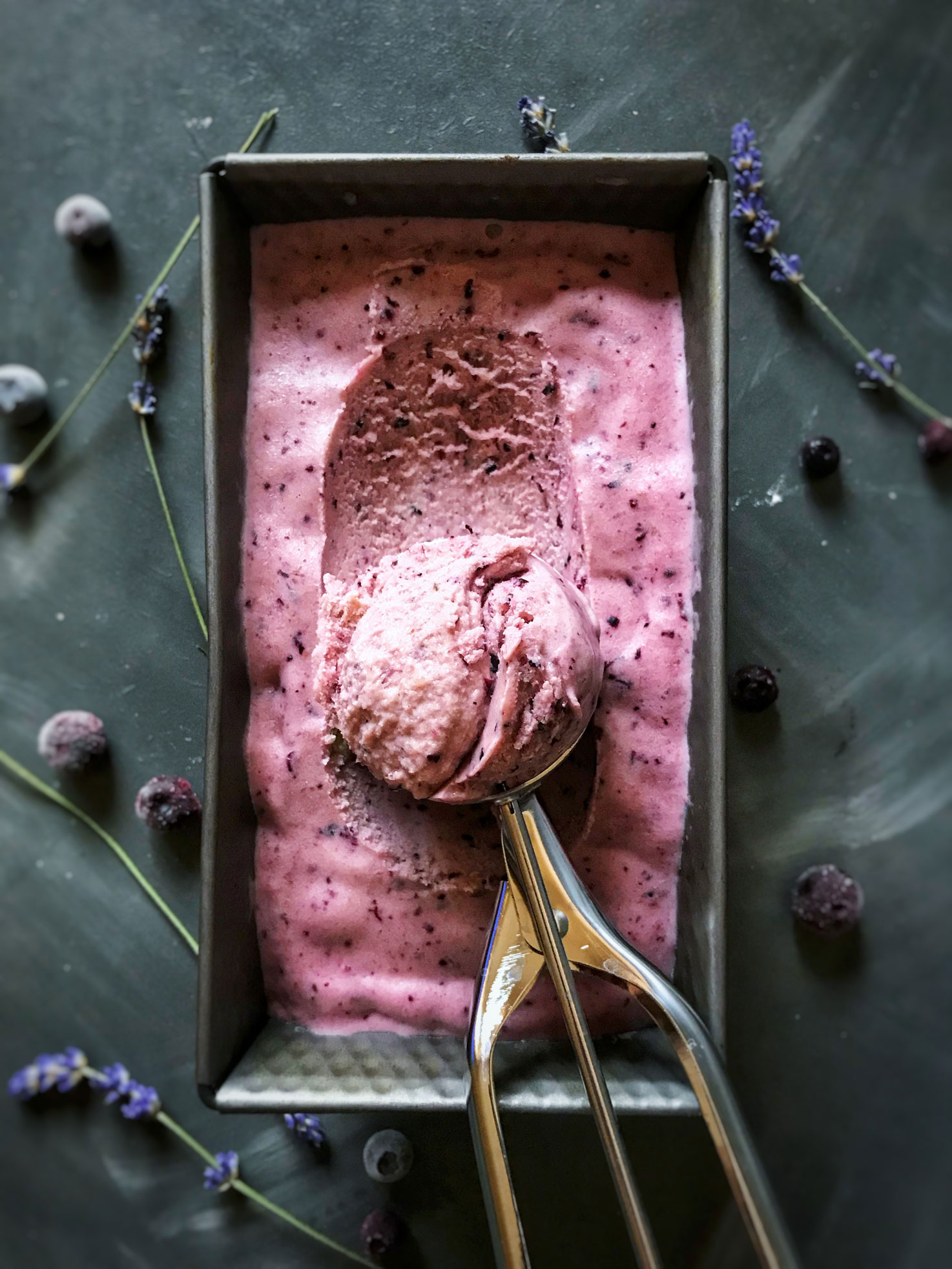 We are not used to this much of heat! But in a way this is a welcome summer after we had the looongest winter! Where in we were hit by a snow blizzard not so long time ago! This heatwave is the best thing that could have happened to us here.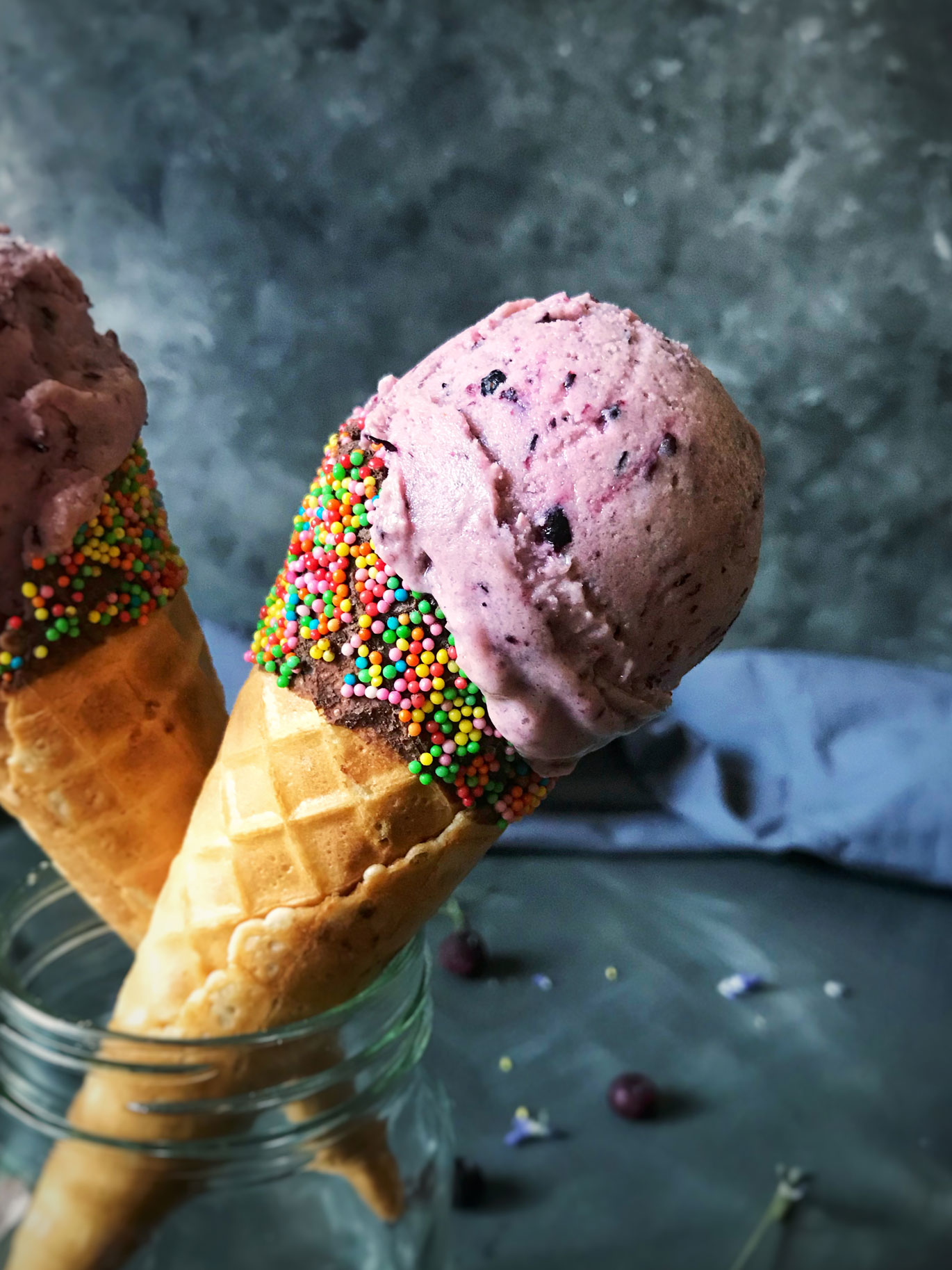 In this heat I only crave cold cold ice creams and lots of salads and fruit juices.I had to think of something healthier form of ice cream so I don't gain extra kilos! ;) This nice cream is a perfect recipe and totally guilt free and sugar free too ;)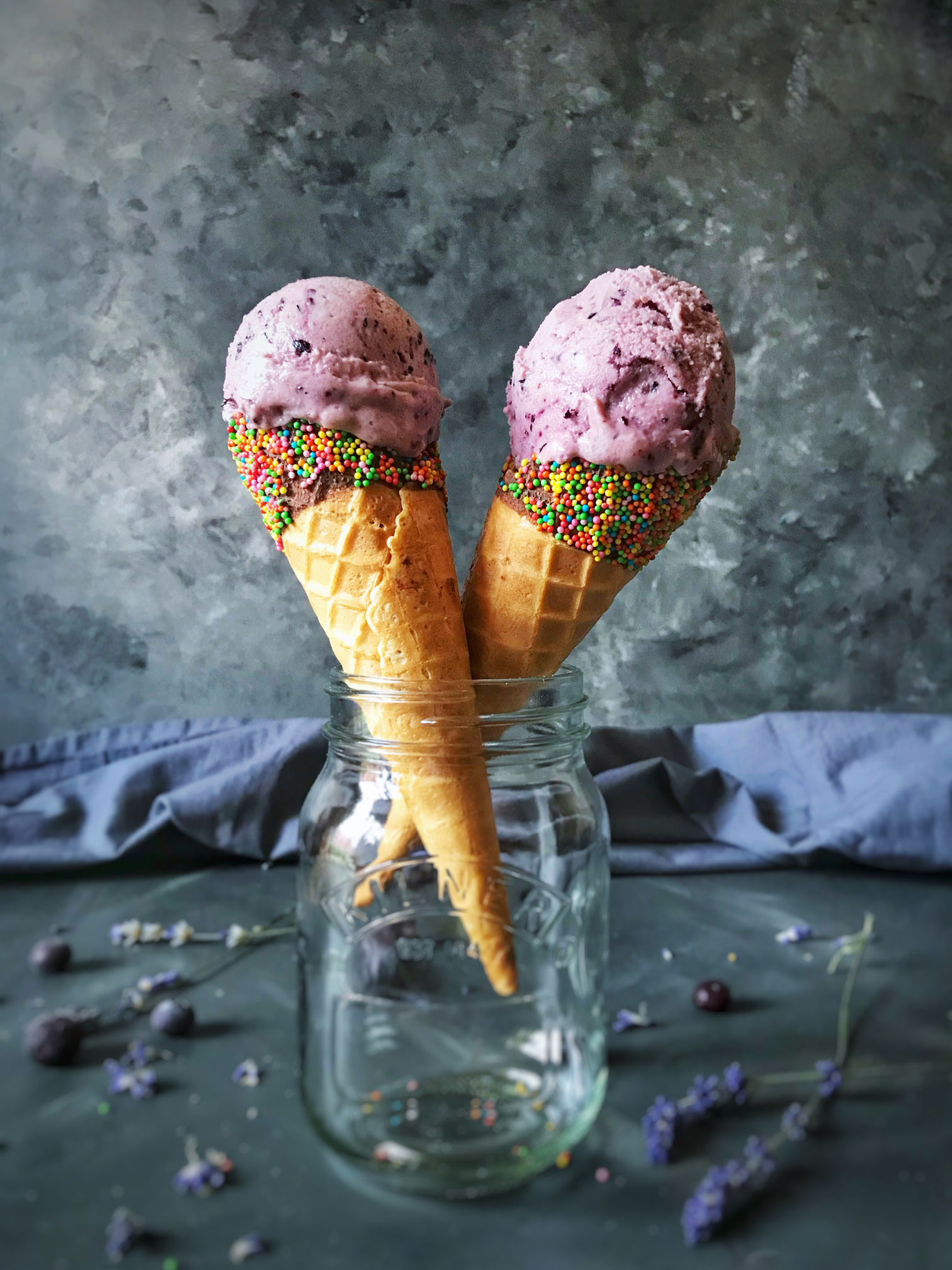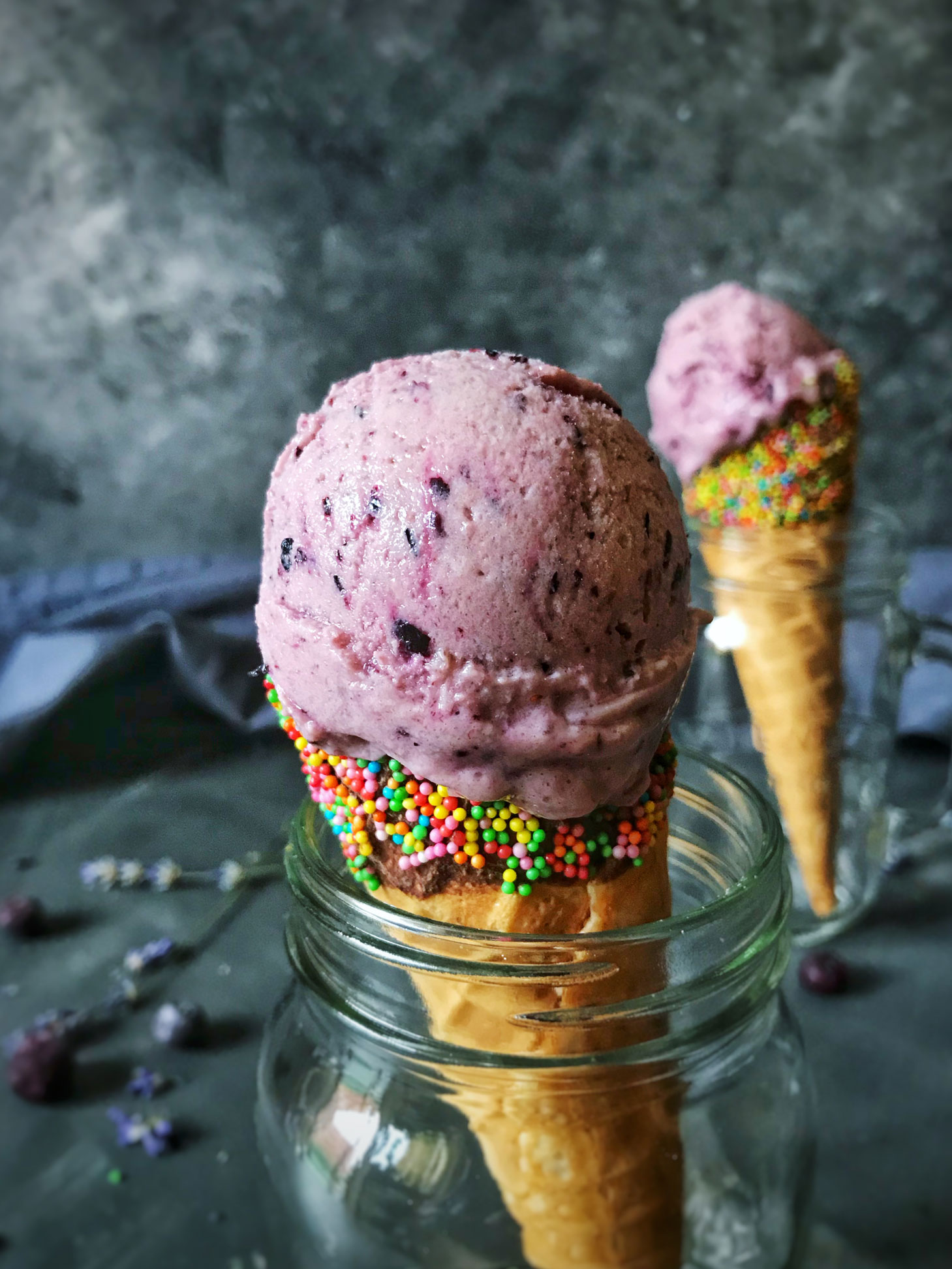 I have used a gorgeous ingredient like lavender essential oil, have you tried cooking or baking with essential oils? But mind you if you are not a fan of it then you can leave it out, my husband didn't like it :) so I make it without the lavender for him. Also be careful with how much of it you add, essential oils are concentrated so even a tiny bit more can be very strong in smell and taste. When I first tried this recipe I ended adding 4 drops and it was a bit too much ;) was more like I was chewing on lavender :D so only 2 drops of it more than enough just to give you a tiny hint of it.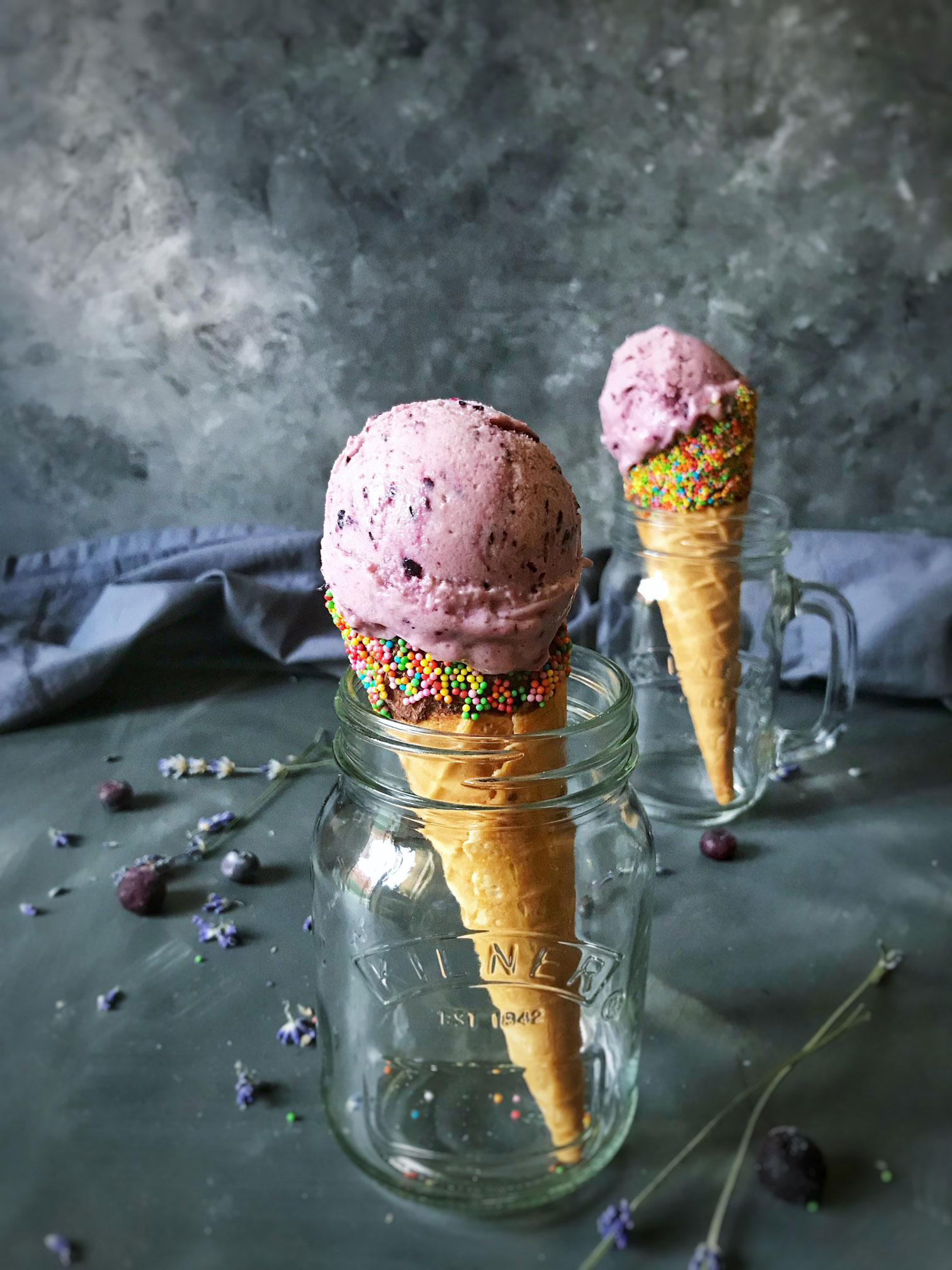 Let me know how you get along with it, if you try it don't forget to tag me on social media so I can see you wonderful creations.

Hope you enjoy this lovely heatwave / summer! :)
Blueberries, banana and yogurt nice cream with a hint of lavender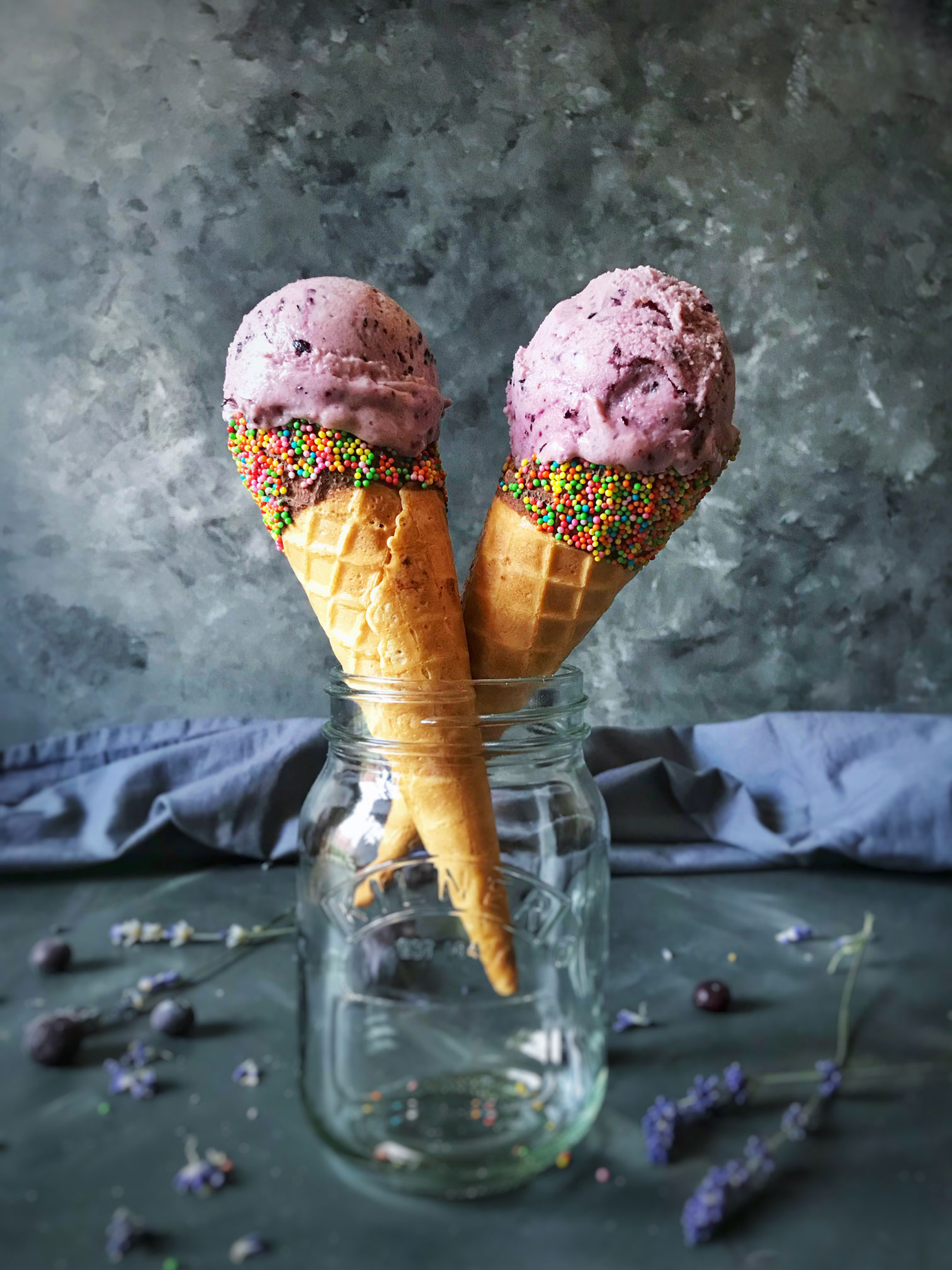 | | |
| --- | --- |
| Prep Time: | Under 20 mins, Freeze for 3 to 4 hrs |
| | |
| --- | --- |
| Servings: | Makes about 6 scoops |
INGREDIENTS
4 frozen ripe bananas
250 grams zero fat strained Greek yogurt
150 grams fresh or frozen blueberries
2 drops of lavender essential oil
3/4 cup any plant based milk (I used coconut original)
1 tbsp blueberries honey/ maple syrup/ pure honey

instructions
Add everything in a powerful food processor and blend until very well combined, scraping the sides couple of times.
Add the nice cream mixture into a small loaf tin (19 X 7 cm) and freeze for 3 to 4 hrs until nicely set.
Keep out 15 to 20 mins before serving for a soft serve nice cream.
Serve in cup or cone and enjoy.