A lazy Sunday morning, when the time feels like it is going in slow motion and no one's complaining, those are the days I feel like making pancakes, warm pancakes, drizzled with golden syrup, topped with favourites fruits, this is my kind of lazy Sunday morning brunch.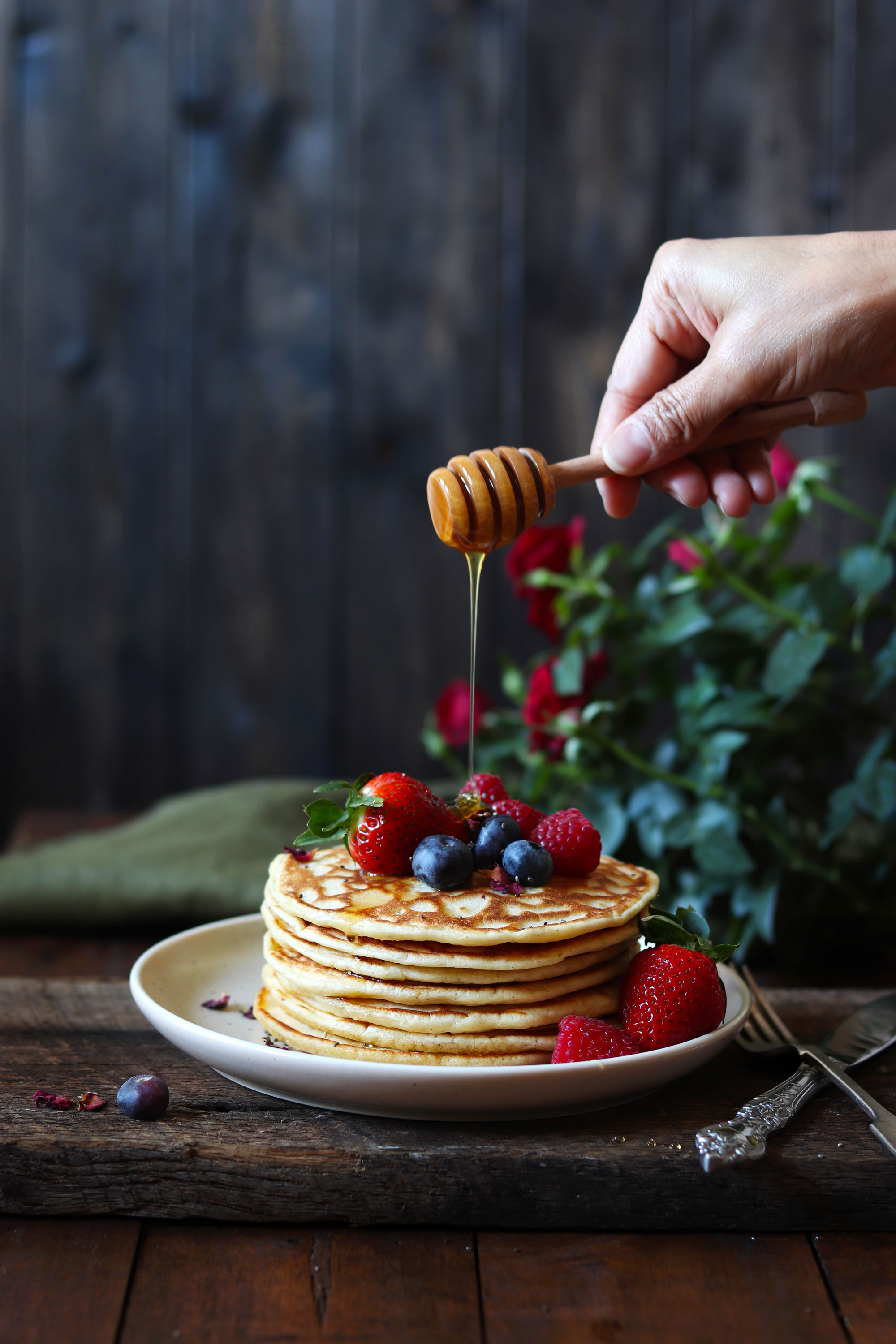 Now who doesn't like a classic pancake?! I haven't met a single person who said they don't like pancakes! You make them many different ways and they are the perfect way to start a beautiful day.
My love for pancakes started in my best friends house, I stayed at her place one day and I remember she made these simple classic pancakes, topped with caramelised bananas. I still remember the way they tasted. I did recreate it at home many times. Now it has become our favourite Sunday morning breakfast.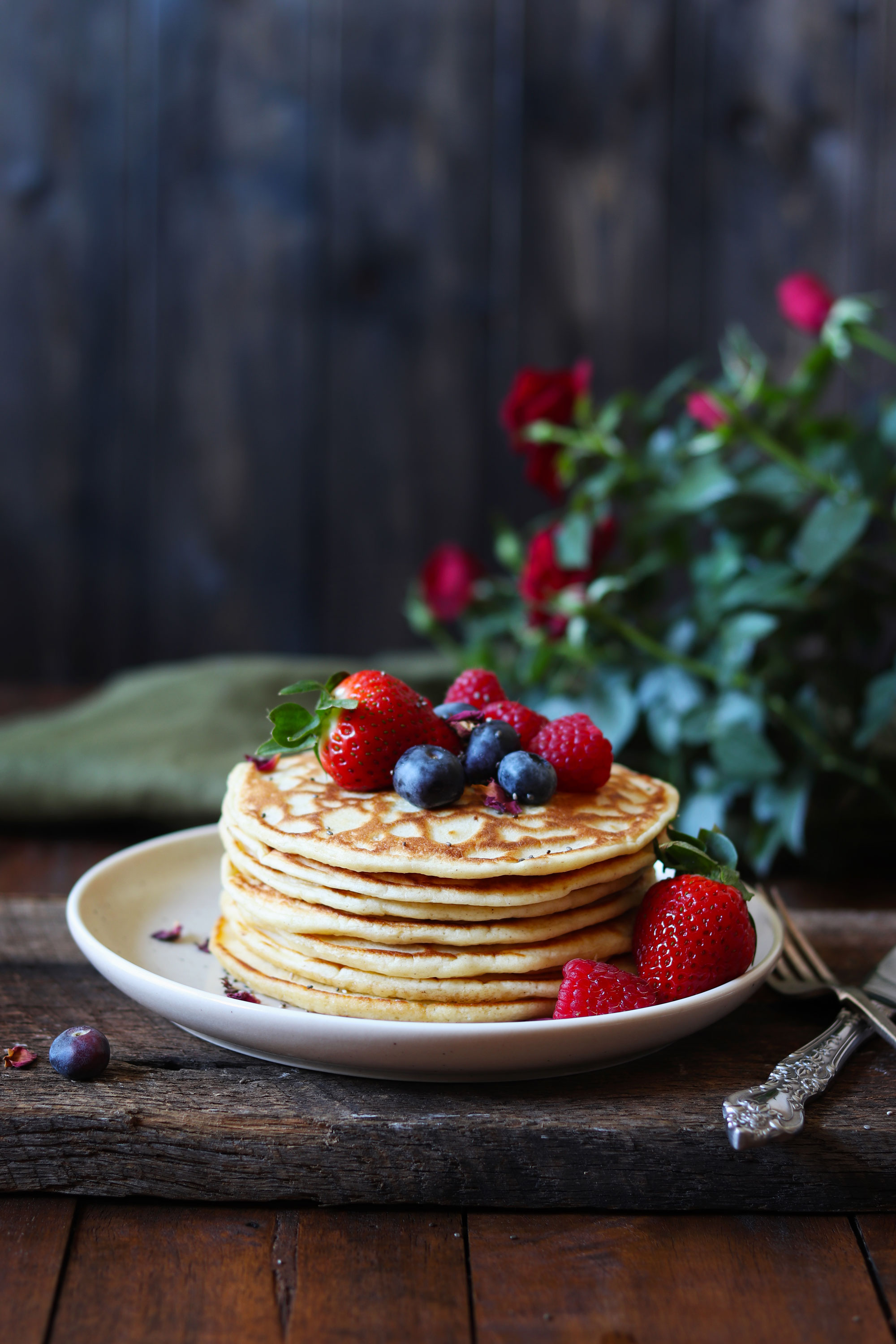 My parents came for a visit here to Ireland two years ago and I made the same pancakes for them and after that my Mom would sweetly ask me will you make pancakes for me, I would smile and make it for her :)
When I tell my husband do you want me to make pancakes he will jump out of his bed :D my little boy says Yay! When I say the word pancakes.
This recipe is very very simple, but the end results are pure heavenly goodness!! I have used self rising flour for this, you can use gluten-free flour as well. Use any toppings of your choice, I have topped mine with fresh berries, chia seeds and pure honey.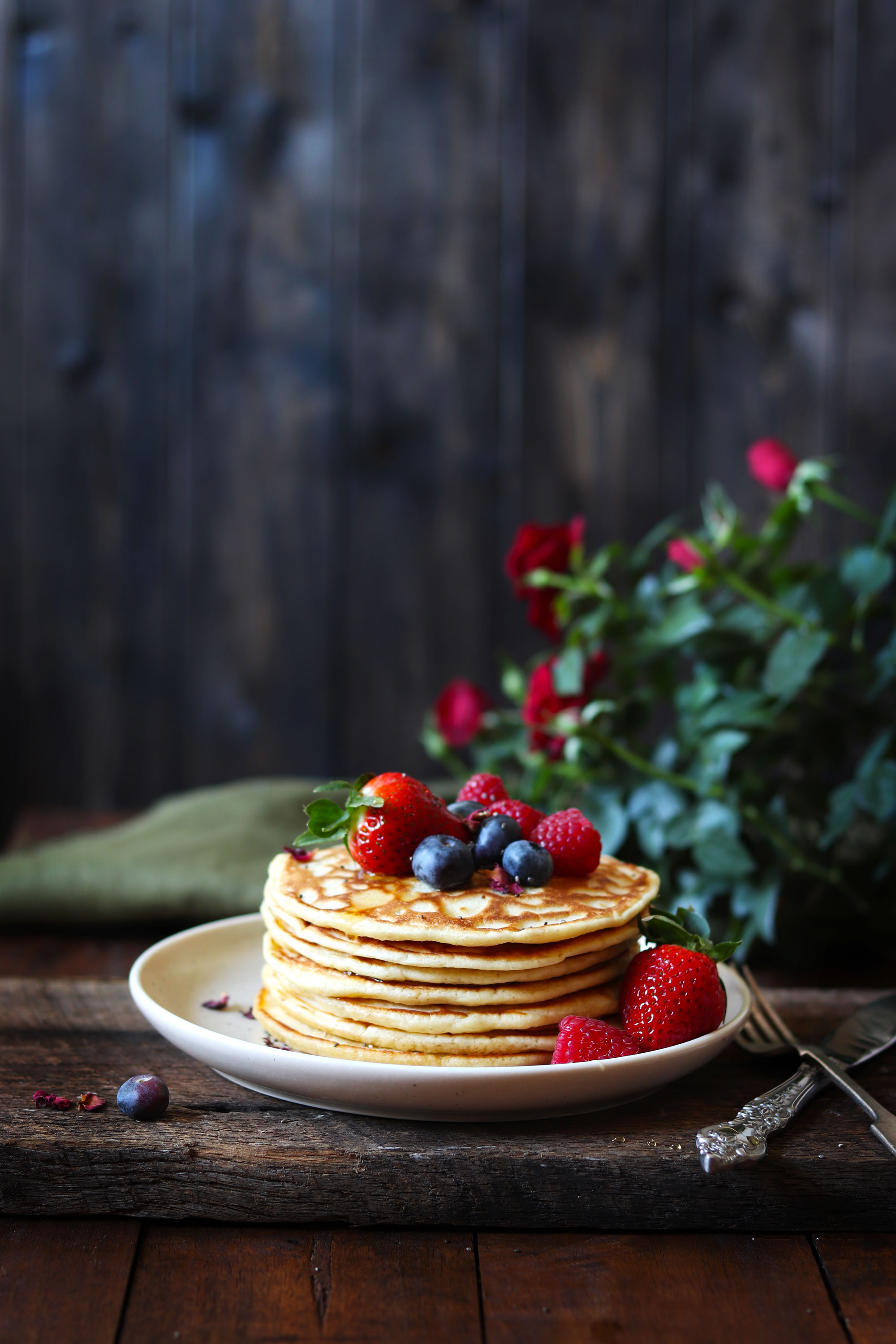 If you liked what you saw here, please free to share it with family and friends. You can find me on Facebook, Instagram, Twitter and Pinterest
Here's to more warmer spring days!
Hugs
S!
Simple pancakes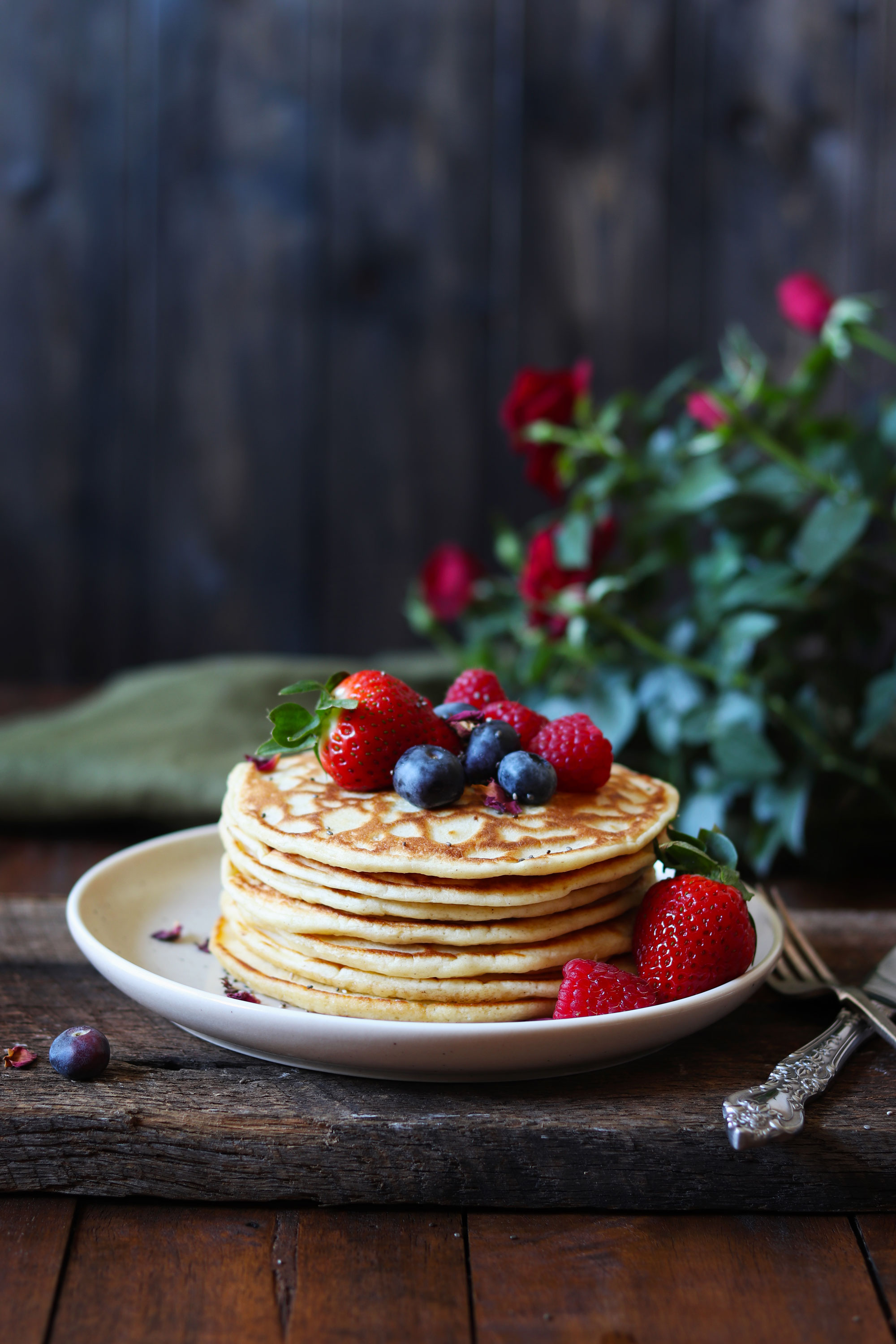 | | |
| --- | --- |
| Servings: | Makes 8 pancakes |
INGREDIENTS
2 cups of self raising flour
2 cups of milk of choice
2 eggs
1 tbsp melted butter
1 tsp baking powder
1 tsp pure vanilla extract
1/2 tsp salt
Butter to fry
2 tbsp honey/ maple syrup to serve
Fresh berries of your choice to serve
1 tsp whole chia seeds to serve
instructions
Mix flour, milk, eggs, melted butter, baking powder and vanilla extract in a large mixing bowl, use a wire whisk so there are no lumps, do not beat the mixture.
Heat a non stick pan on medium heat, add about 1/2 tsp of butter on a non stick pan and using a ladle pour the batter over the pan, let the pancake cook on one side, then flip and cook on the other side as well. Will take about 2 to 3 mins. Repeat for the rest of the batter.
Serve with desired toppings and enjoy!