Zupa Buraczkowa -Polish Beetroot soup
This super simple, traditional Polish Beetroot soup is so easy to make and can be served as a starter or enjoyed as a light lunch or dinner. Served with boiled potatoes the traditional Polish way, this is one of the simplest, tasty soup I have had.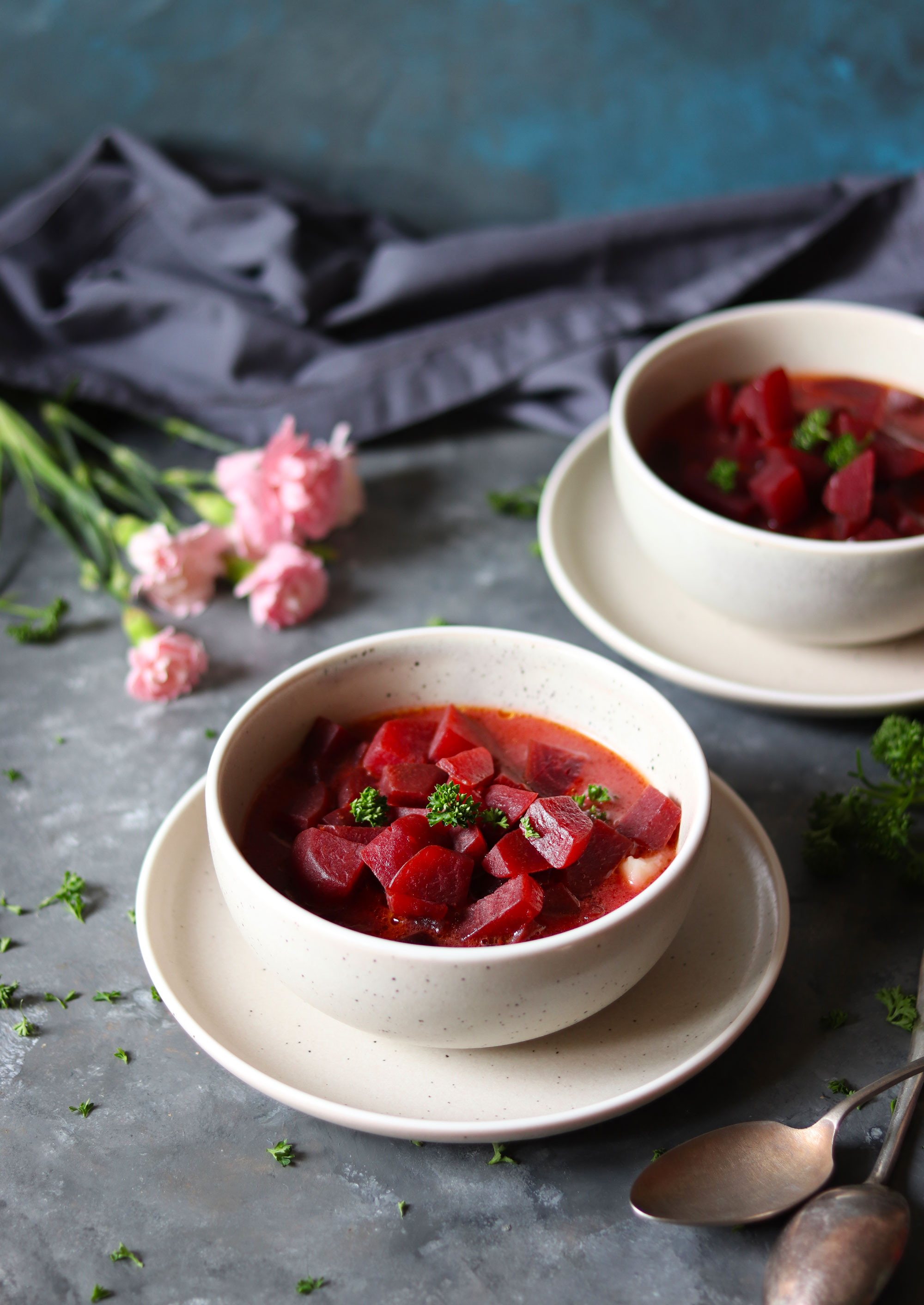 Mooncoin beetroot were kind enough to send me a delivery of delicious fresh beetroot to try, I must tell you it is so full of flavour and nothing like you would get in any supermarkets. A nice fresh grown beetroots with the smell of earth. :)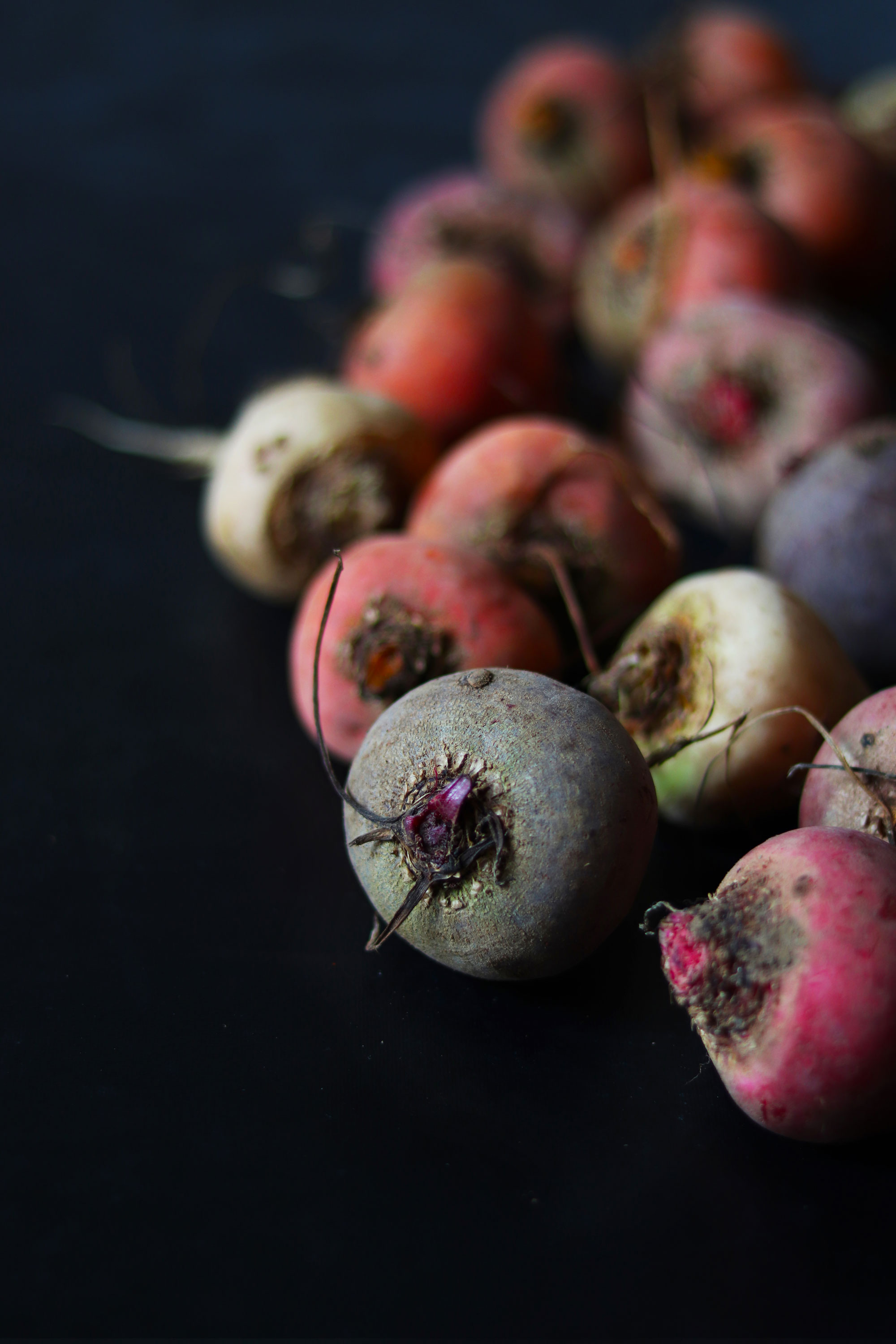 I was thinking what could be the best way to taste these gorgeous beauties keeping their deliciousness intact, so I remembered my husband telling me once about a Polish soup that's made with beetroot. From most of the Polish cuisines I have had, they are much milder in spices when compared to Indian for example. So I thought it would be the best way to try these beets to retain their sweetness.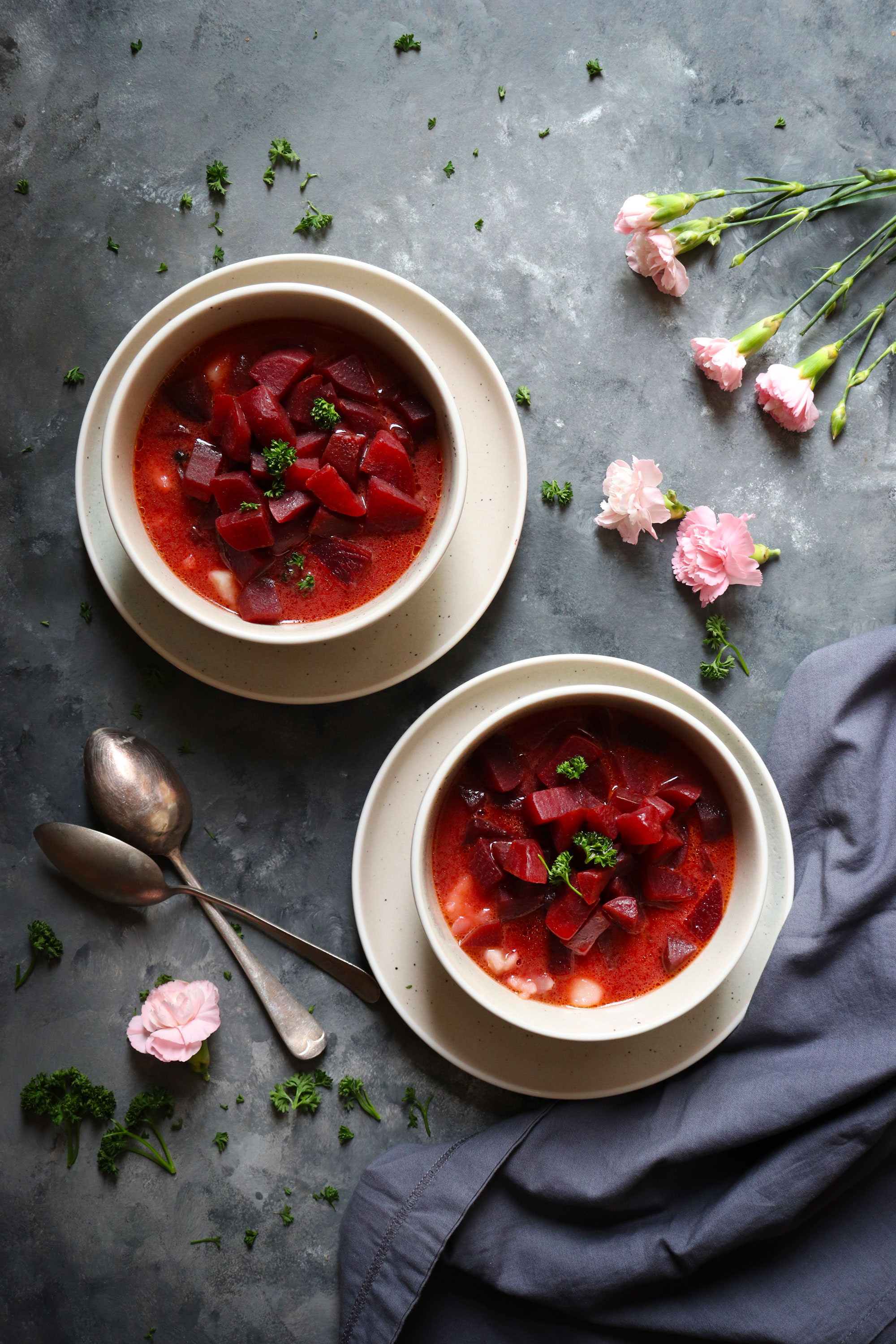 Husband rang his Mom in Poland and she gave me the recipe :) very simple, so easy to make, but trust me you will love it. The best compliment I got from husband when he tasted the soup, he said it tasted just like his Mom's Beetroot soup :D I was over delighted, for me Indian making a Polish dish and not adding any Indian spices to it, thinking that it's bland was an achievement!! ;)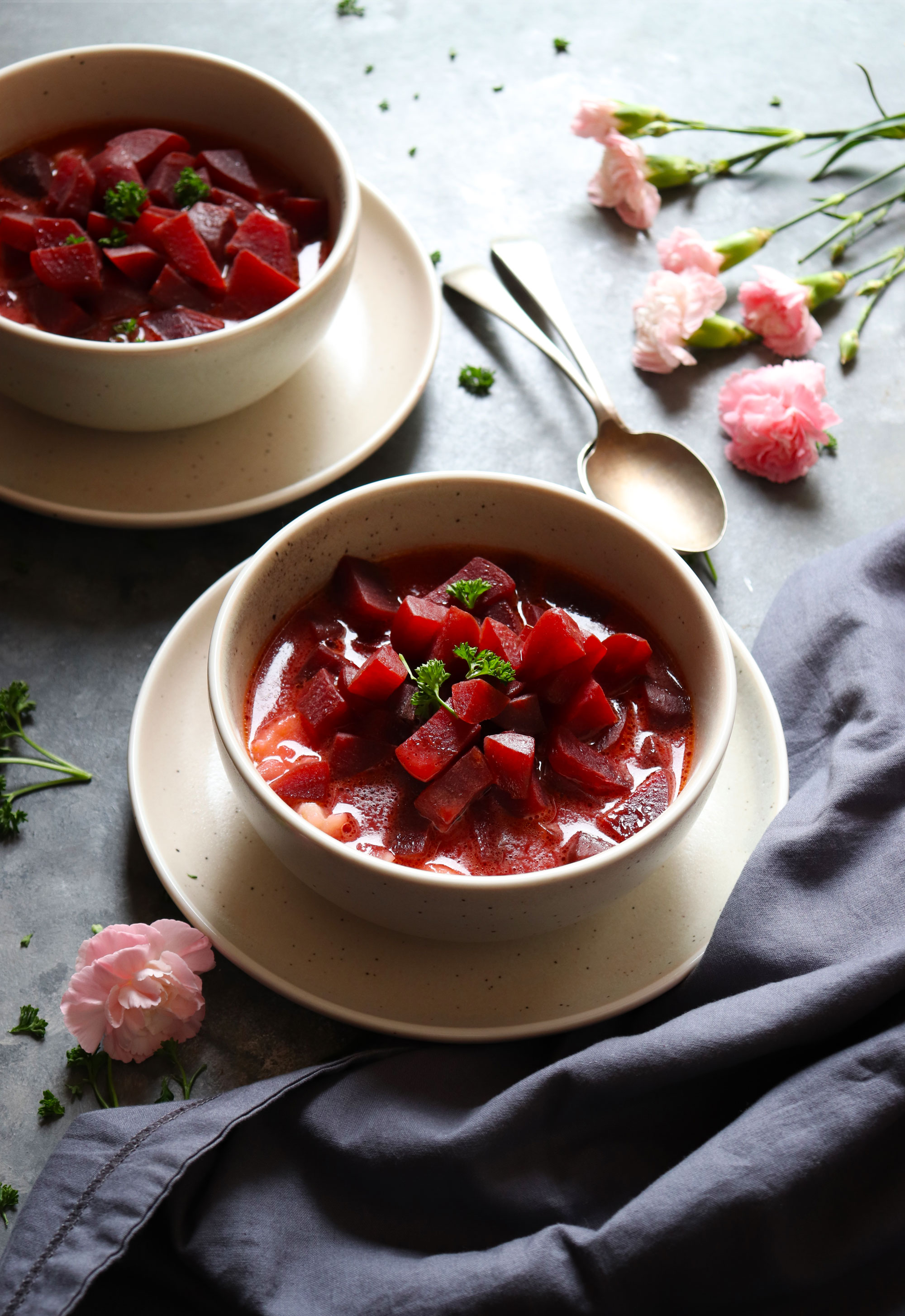 There is one Polish spice called ziele angielski that's needed, it is easily available in most of the Eastern European stores around Ireland, if you can't find it you can skip it. Apart from that all the ingredients are found in any supermarket.
This soup is a vegetarian one, you can make it vegan by adding vegan butter and soya cream. I used fresh cream and regular butter for this recipe.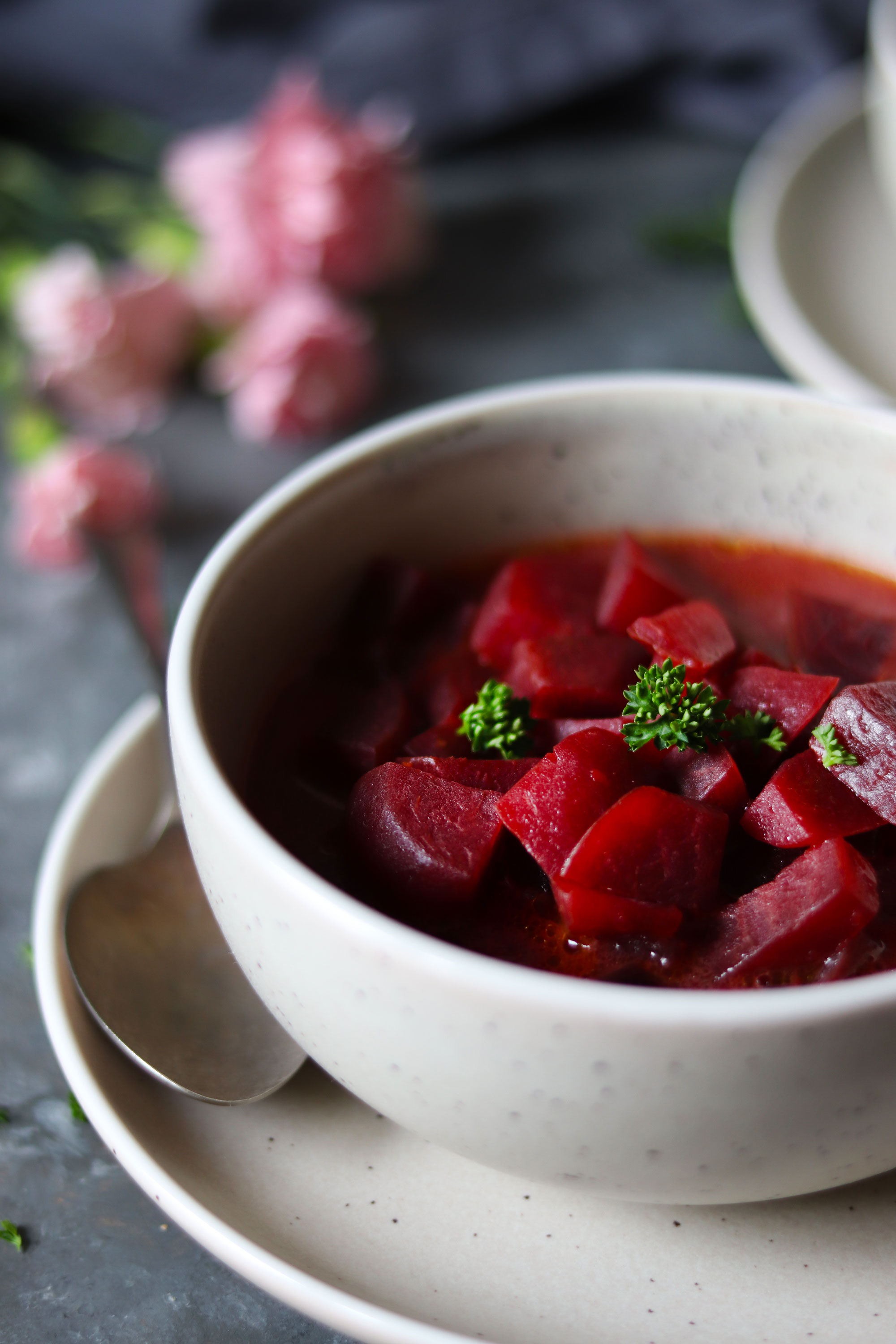 Few more soup recipes for you to try are here, I made a delicious Roasted Red peppers and vine tomatoes soup, another favorite Maple Roasted Pumpkin soup and Roasted turmeric cauliflower soup with coconut cream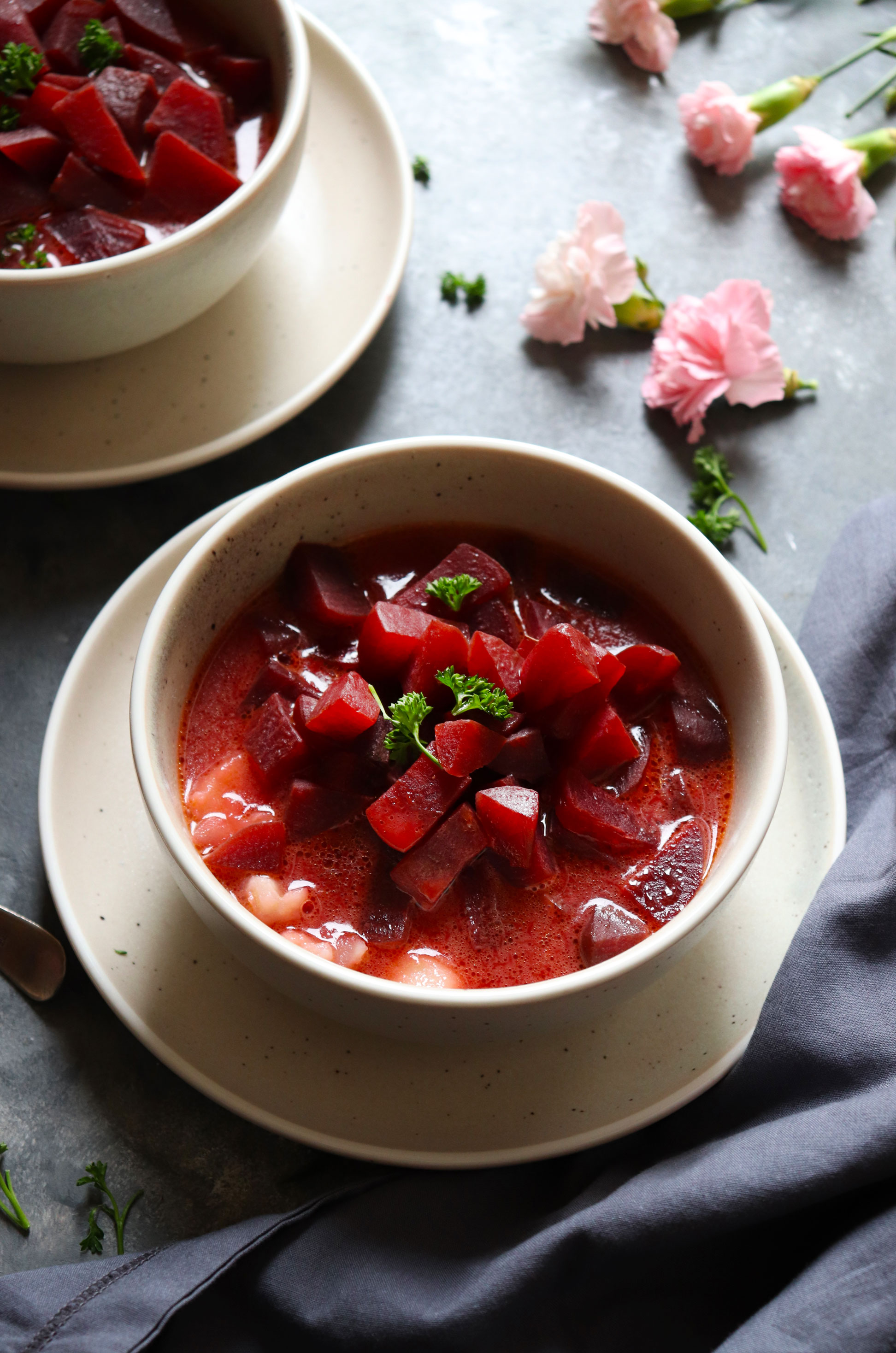 I hope you enjoy this soup just as much as we did at home. If you try my recipe please do remember to use my hashtag #soulfulandhealthy on social media so I can see your beautiful creations.
If you liked what you see here, please free to share it with family and friends. You can find me on Facebook, Instagram, Twitter and Pinterest
Enjoy your soup!️
Warm hugs
S ;)
Zupa Buraczkowa -Polish Beetroot soup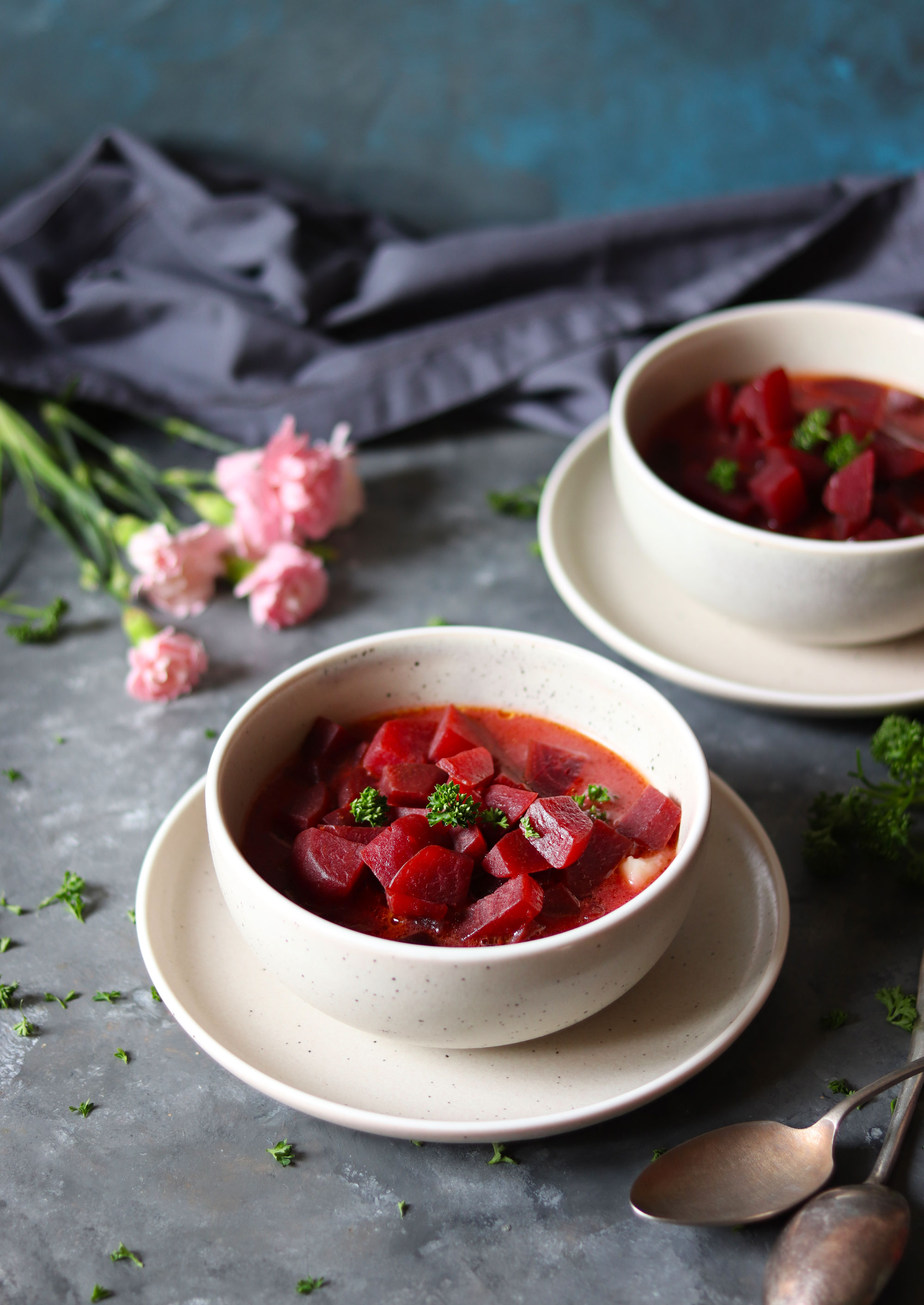 INGREDIENTS
1 kg fresh Mooncoin beetroot
2 litres water
4 medium size potatoes
3 small ziele angielski
2 bay leaves
One organic vegetable stock cube
1 tbsp plain flour
2 tbsp unsalted butter
3 tbsp spoons of fresh cream
salt to taste
1 tbsp milk
instructions
Wash, peel and chop the beetroots into small pieces. In a big size pot add water, spices, stock cube and let it simmer until the beetroots are cooked,for about 45 mins to 1 hour.
Add the cream, salt and milk, stir well and bring to a boil and turn it off.
In a another medium saucepan, boil the potatoes and set aside.
In a separate pan melt the butter until it turns slightly brown, mix it into the soup.
Mix the plain flour with cold water, making it a paste, add to the soup.
To serve, add about one small portion of boiled potatoes in a bowl first and then pour the soup over it. Serve warm and enjoy.