Wholewheat pancakes (dairy-free)
These gorgeous pancakes are an instant hit, packed with goodness of wholewheat, chia seeds and coconut oil, not only do they taste absolutely delicious, are also very healthy and filling. The whole family can enjoy this breakfast guilt free. It has no added sugar or dairy, but trust me you wont miss any of those.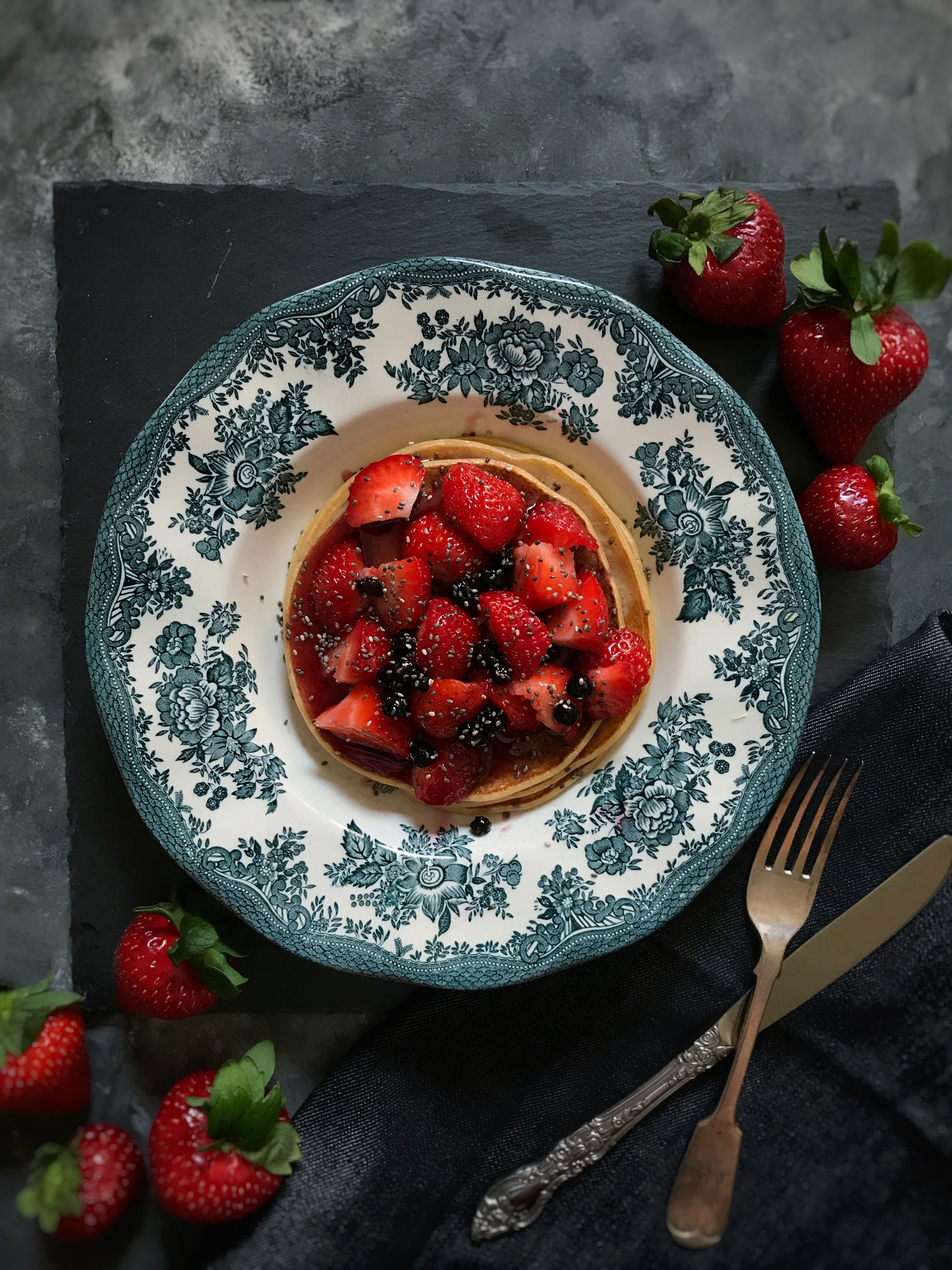 A simple pancake is everyone's favorite breakfast, my little boy loves to help me make it, I think that is what he likes the most to help his Mommy in the kitchen. I think it is very important to get our kids involved at a very early stage with good eating habits. This way it will stay with them as they grow older too.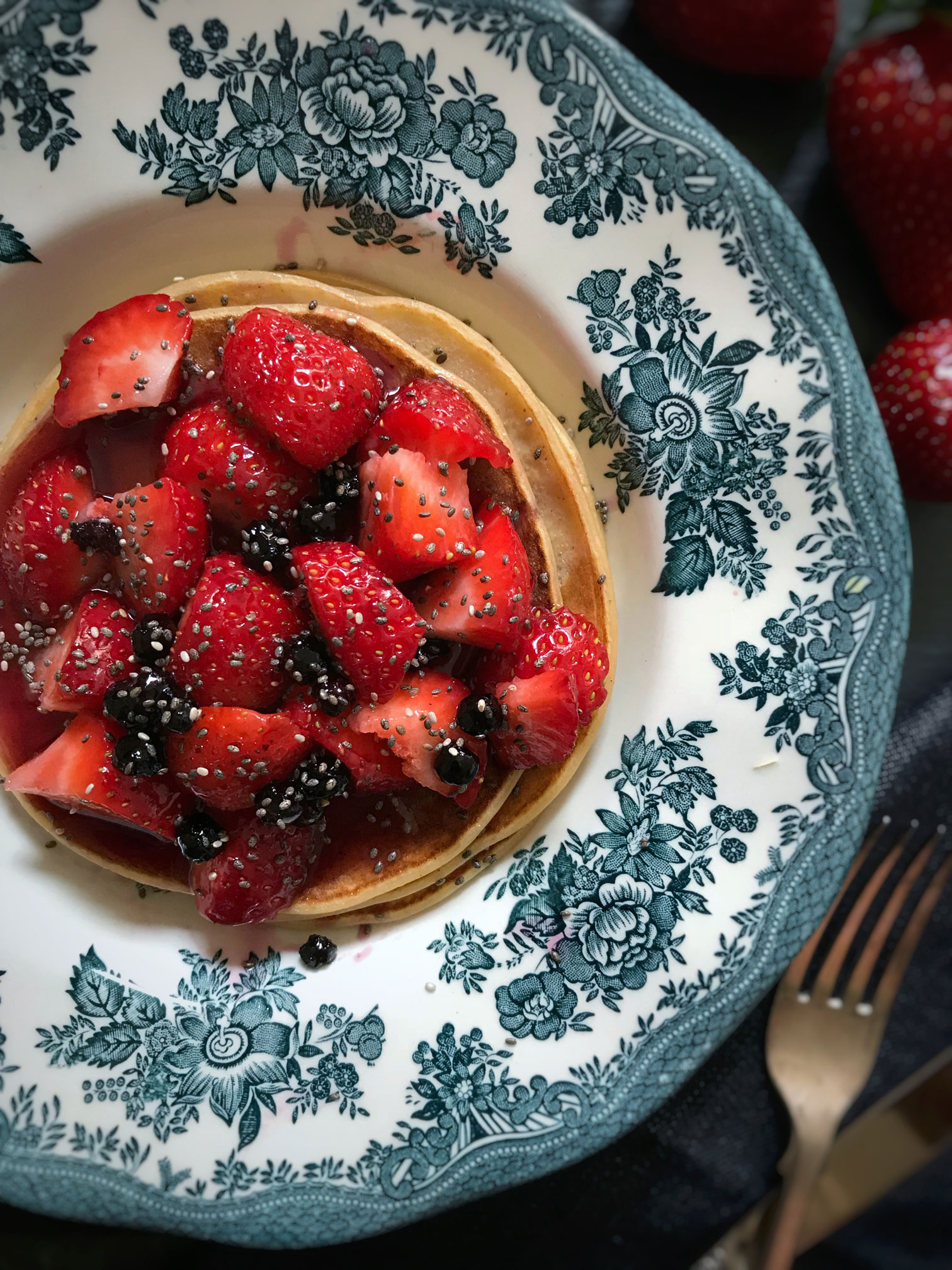 All you need is one bowl and breakfast is ready in no time. Add any toppings of your choice, from fresh seasonal fruits to bananas, from chia seeds to crushed nut. Get creative.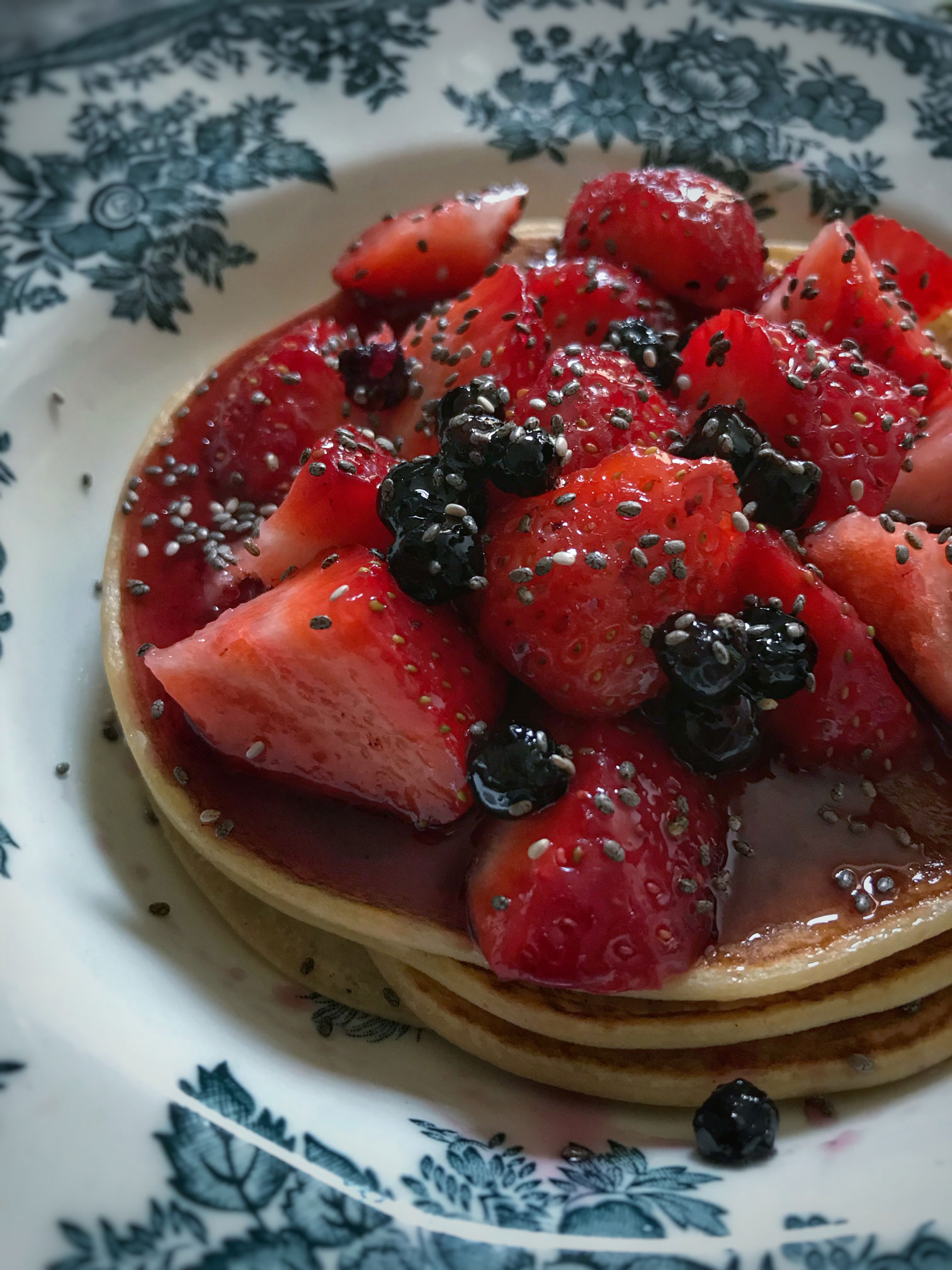 Currently I am obsessed with Irish sweet summer strawberries. As much as I wanted to bake a tart with them, I think they are best enjoyed eaten on their own.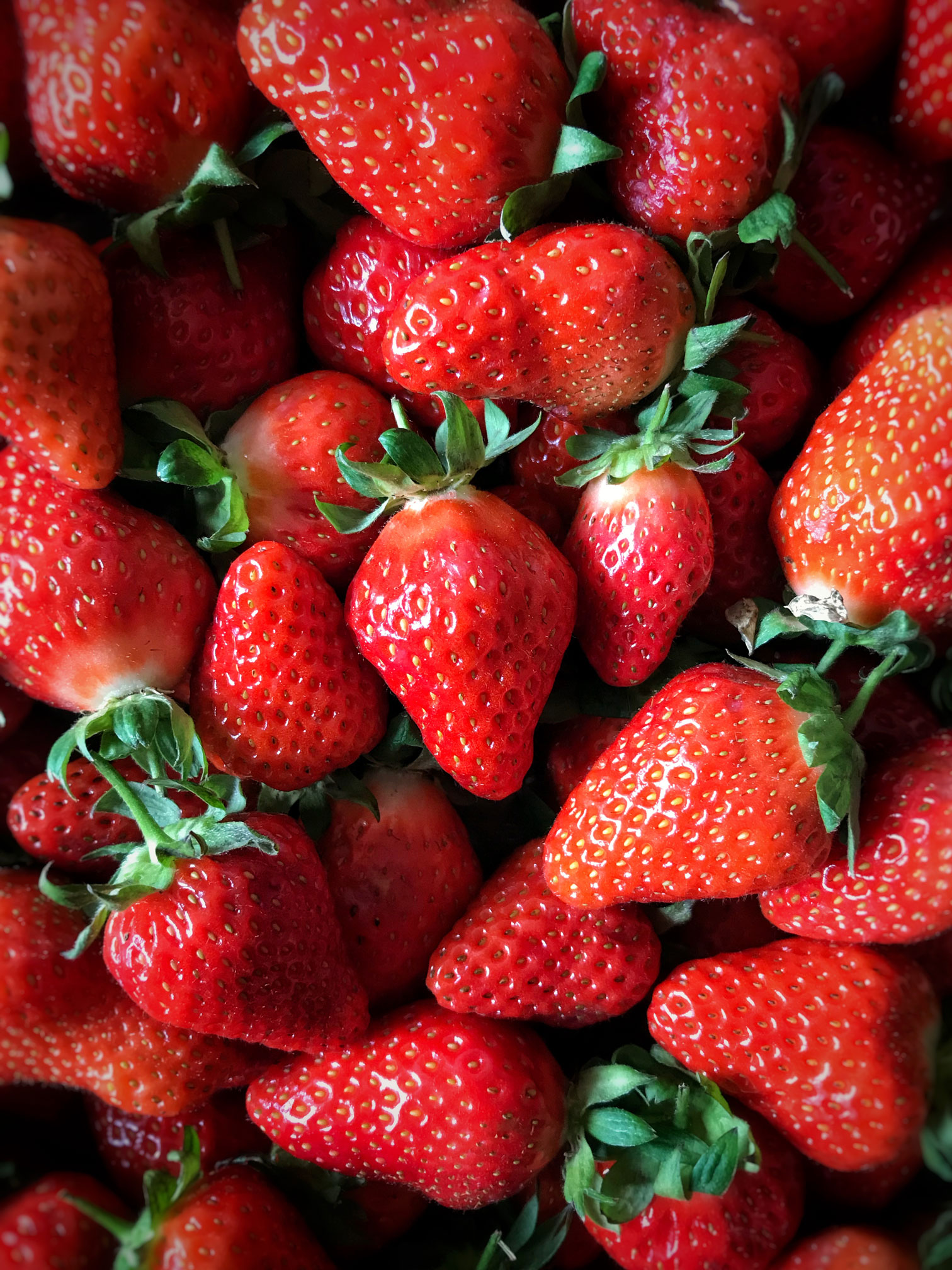 Wholewheat pancakes (dairy-free)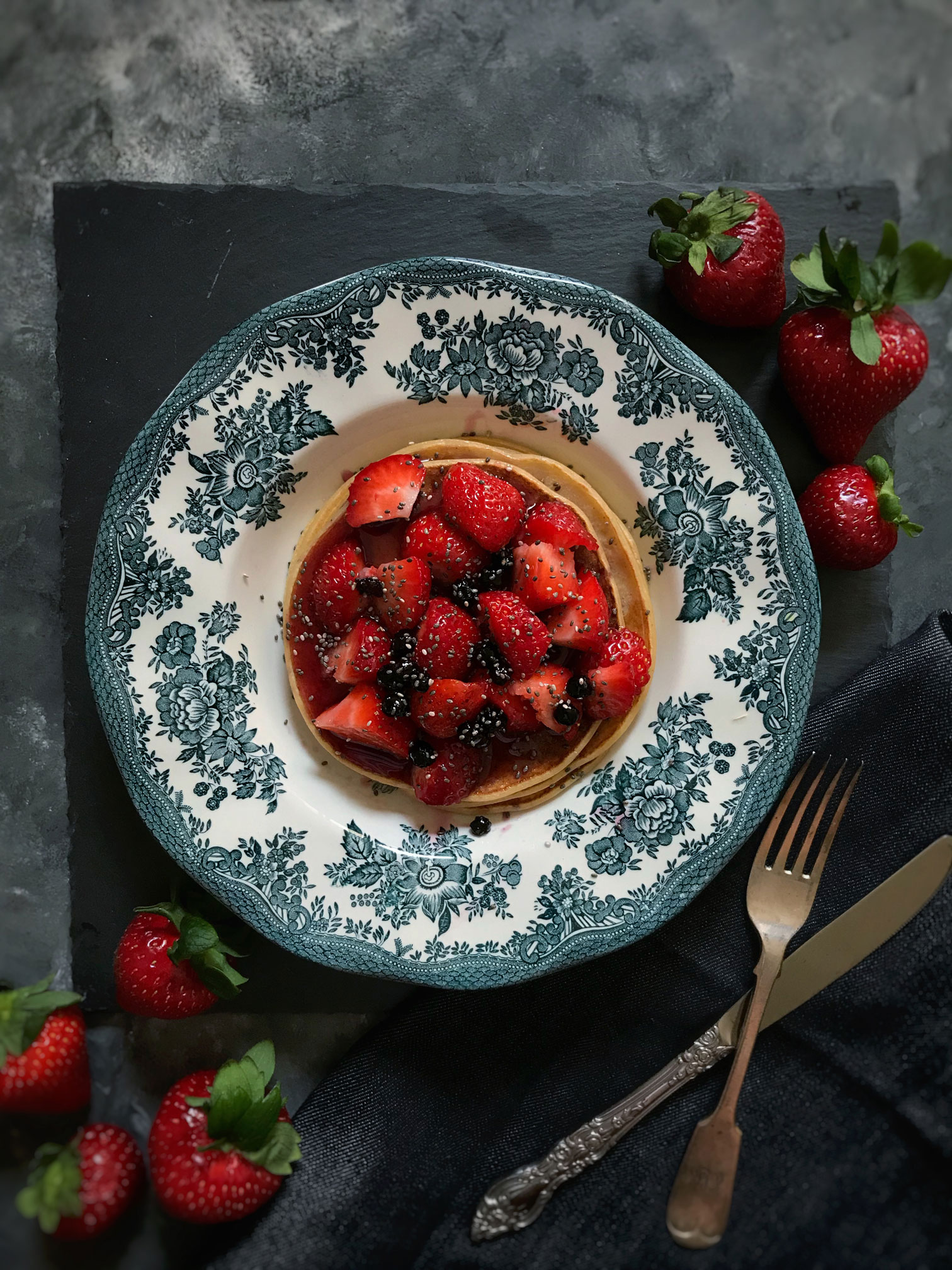 | | |
| --- | --- |
| Servings: | Makes 9 small or 6 medium size pancakes |
INGREDIENTS
1 cup wholewheat flour
1 and 1/2 cup milk any plant based milk (or regular milk)
1 egg
1 tbsp melted butter or coconut oil
Pink Himalayan salt to taste
1 tsp vanilla extract
Butter or coconut oil to fry
instructions
Mix all the ingredients into a large bowl using a wire whisk so there are no lumps.
Add few drops of melted butter or coconut oil to a non stick pan or a crepe pan, Add about 1/2 cup of the pancake mixture to the heated pan and let it cook for 2 to 3 mins on low flame.
If you want larger pancakes use 3/4 cup of the batter.
Flip and make sure you cook both sides, do not burn them.
Repeat for the rest of the batter.
Serve with your favorite toppings, fresh berries, chia seeds or flavored honey or maple syrup.