Tropical Mango smoothie bowl
When the weather is getting cooler and the days are getting shorter, the more I dream about a vacation! I think I am the happiest when by the sea. Maybe it's because I am an Aquarian and just love water. There is something about it, the sound of the sea, the smell of it, the feeling of sand on my bear feet, I know I sound poetic but that's exactly how I feel, I feel one with nature and so lost, if I could describe that feeling in one word it would be 'Tranquility'!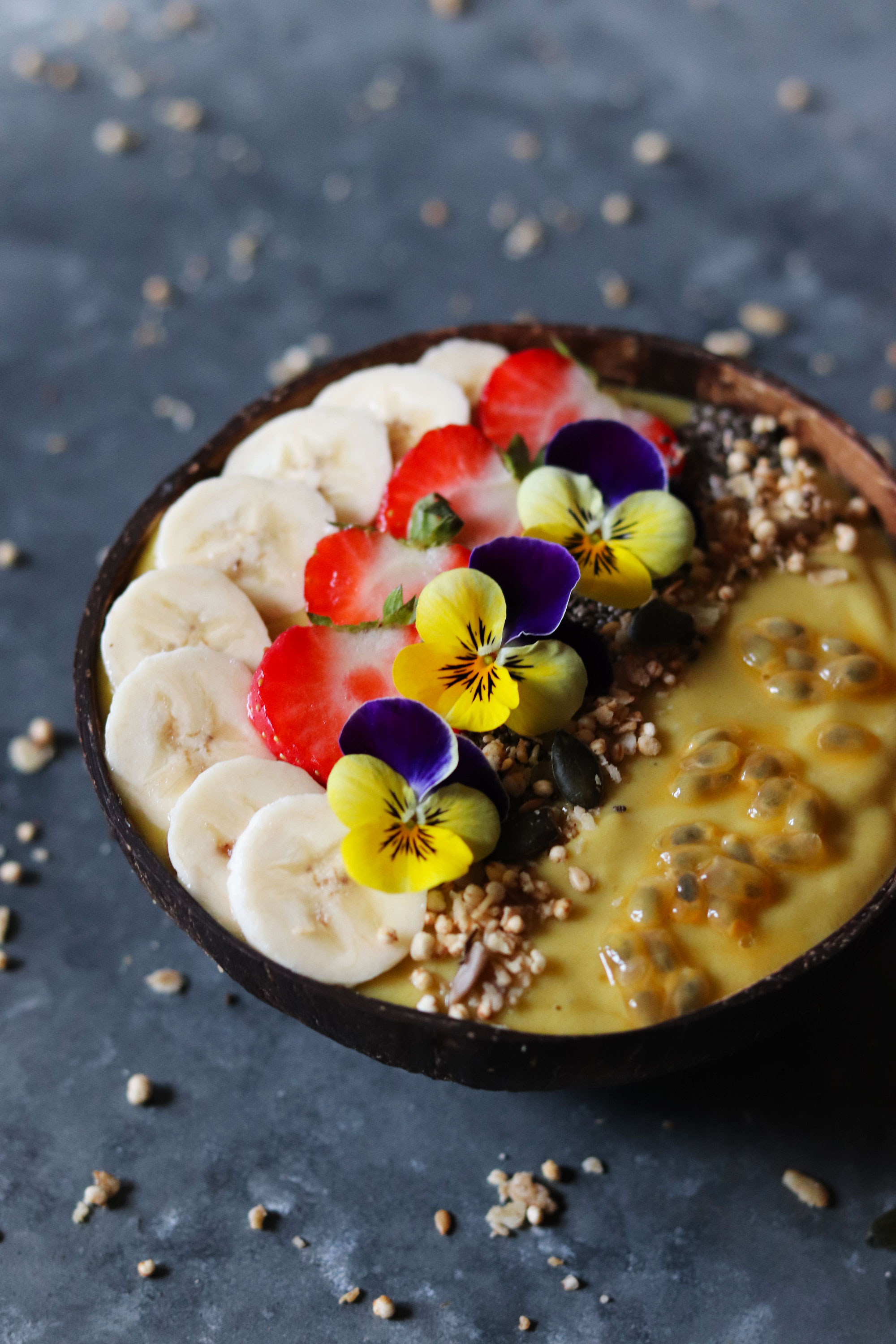 I have a dream to live by the sea when we retire, hope that happens, anyways there is a long way to go for that to happen. In the meantime back to reality, when the weather was one of the worst today!! A status Yellow rain warning in Dublin and many other parts, I wanted to so badly feel close to the beach. So I came up with this smoothie bowl today, inspired by the beach :)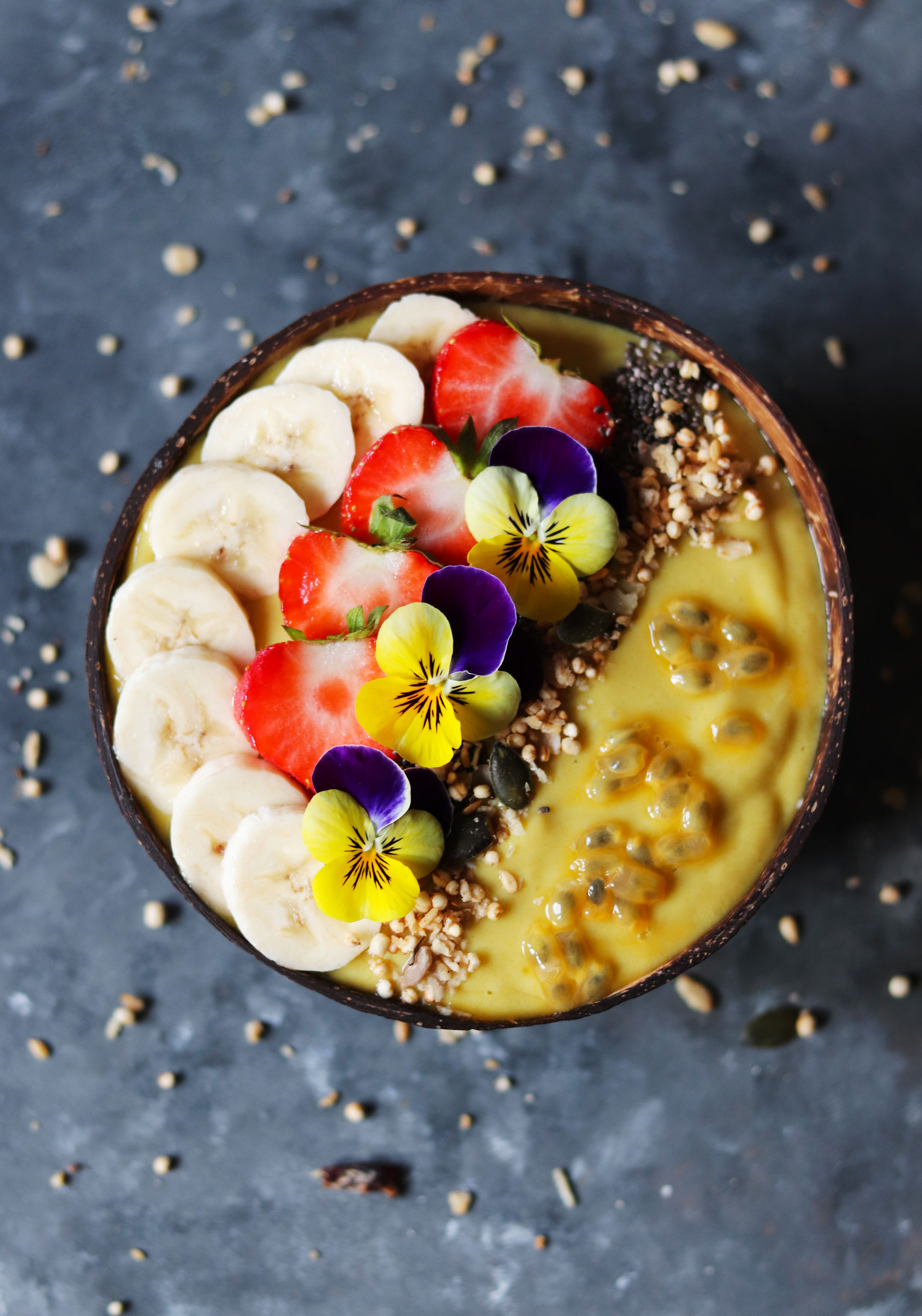 I just ordered my first coconut bowl and I am so excited to be using that. It's strange when I grew up in India there was coconut growing everywhere and everyday we ate dishes based on coconut, used coconut oil for every thing and here I am getting excited about a coconut bowl, it's funny how we don't value something when it's so easily available!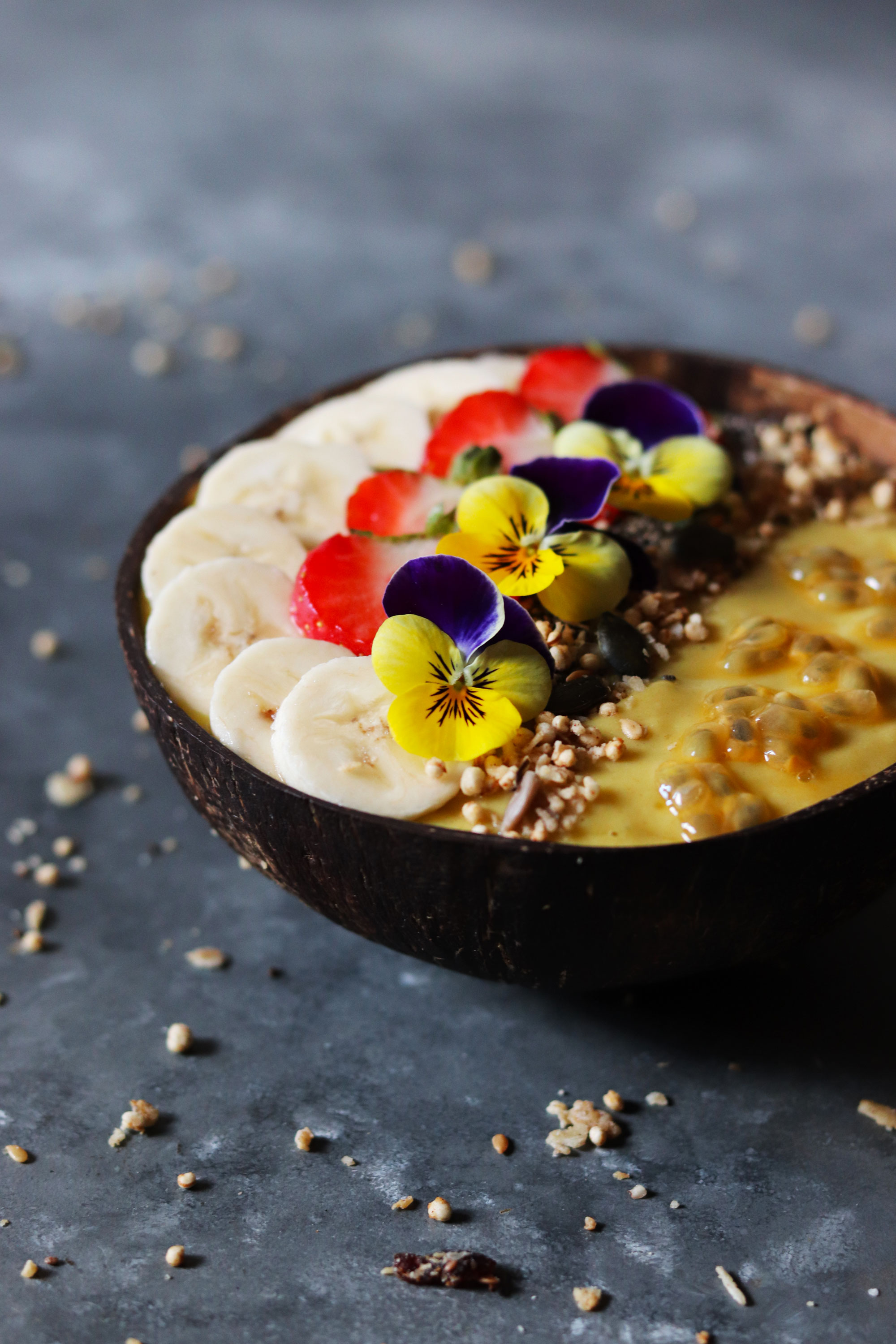 So I thought it's a great combination of Mango, banana, passion fruit all served in a beautiful coconut bowl. I was teleported to the beach while eating this :)
For this recipe used my brand new Optimum Vac2 Air Vacuum Blender I love it and it has become a very useful gadget in my kitchen, you can read the full review here
I hope you like it, let me know if you try this and please do remember to use my hashtag #soulfulandhealthy and share it with family and friends.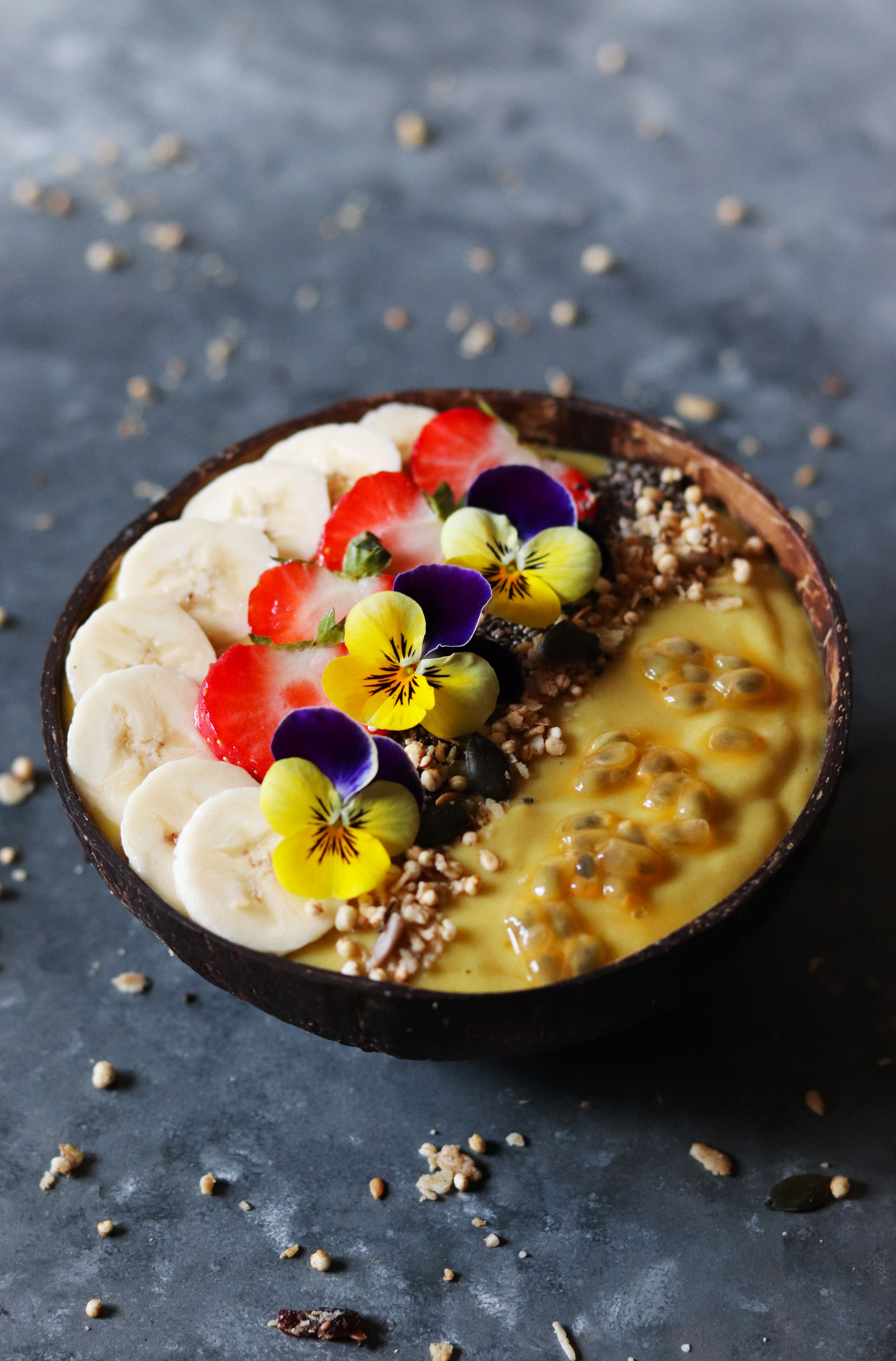 If you like to own an Optimim vac2 Air Vacuum Blender for yourself I have a special code for you all my lovely readers, you will also get free postage and packing and an exclusive €20 off at the moment just for you when you use my code. If you add this four digit code into the comment box when ordering, or mention it if you are ordering by phone. The delivery charge will be credited back to your card.
AMBASSARDOR CODE - 6540 + AMB20 and Free Delivery
If you liked what you saw here, please free to share it with family and friends. You can find me on Facebook, Instagram, Twitter and Pinterest
Cheers to more sunny days by the sea!
Hugs
S :)
Tropical Mango smoothie bowl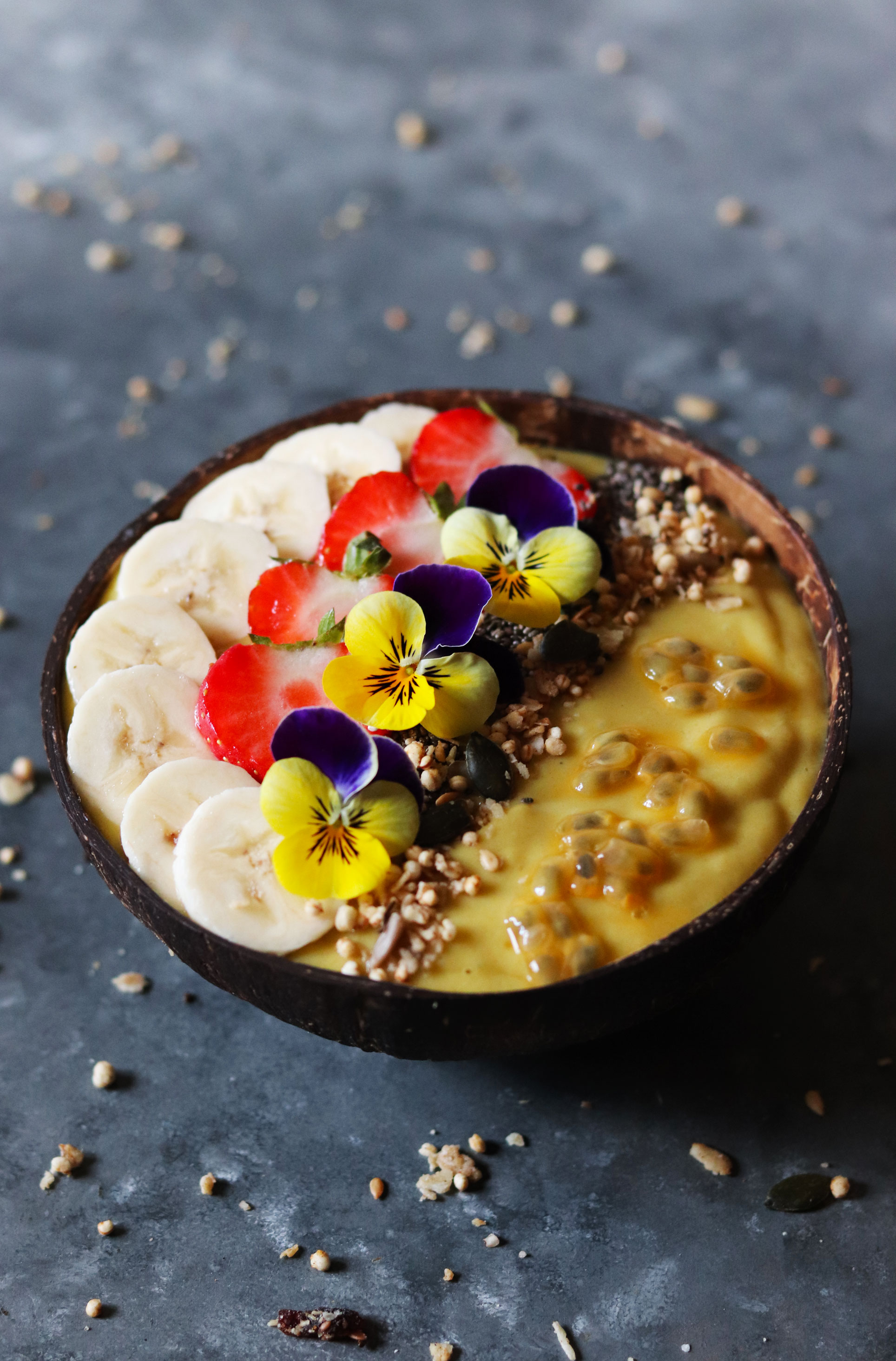 INGREDIENTS
1 organic banana
200 grams chopped fresh or frozen mango chunks
1 tsp organic pure honey or maple syrup
2 tbsp Coconut yogurt (Any plant based yogurt)
1/2 cup water to blend

Topping of your choice, I topped mine with
instructions
Add all the ingredients into Optimim vac2 Air Vacuum Blender and press the smoothie pre-set button, use the tamper to mix everything well, add more almond milk if needed.
If using any other food processor or blender, make sure you scrape all the sides few times and blend well.
Top with favorite ingredients and enjoy.

Disclaimer - I get a small commission when you make a purchase using my exclusive code, with no extra cost to you. I would request and really appreciate it if you would use my discount code while making a purchase through the Froothie website. Thank you very much!