Tofu and spinach curry (Tofu palak)
A delicious Vegan dish loaded with nutrition from spinach and coriander and protein from Tofu, with the perfect blend of spices this curry is yet another authentic Indian flavours. Goes very well with rice, rotis and naan.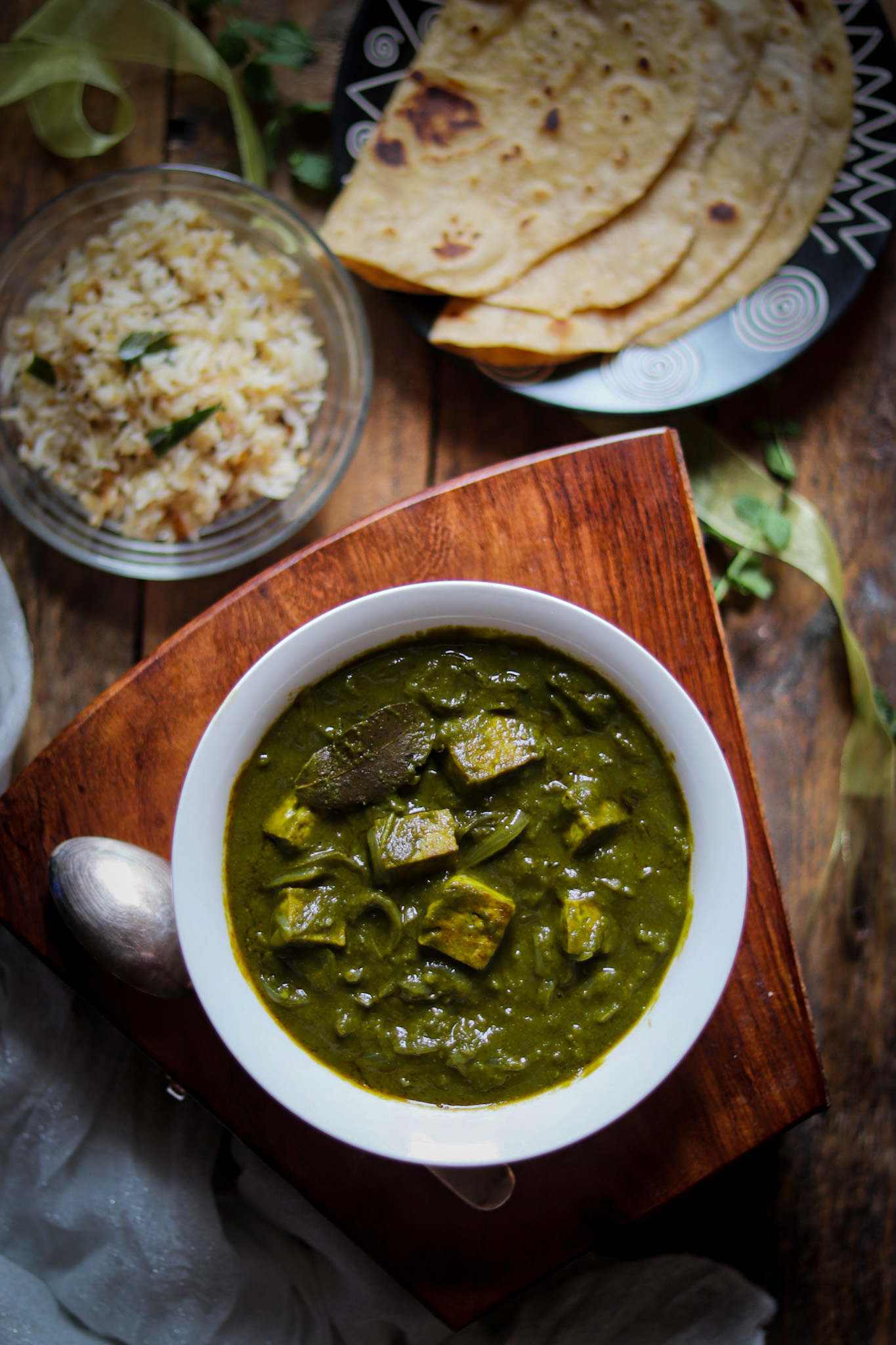 When growing up I didn't realize I was intolerant to lactose and Paneer (cottage cheese) was my favourite, but every time I ate a paneer curry I used to be sick :( After I moved to Ireland and began exploring food and switching my entire lifestyle, I slowly began keeping track of food that made me uneasy and the ones that actually suited my system. I swapped to lactose free milk and cheese I only have very limited.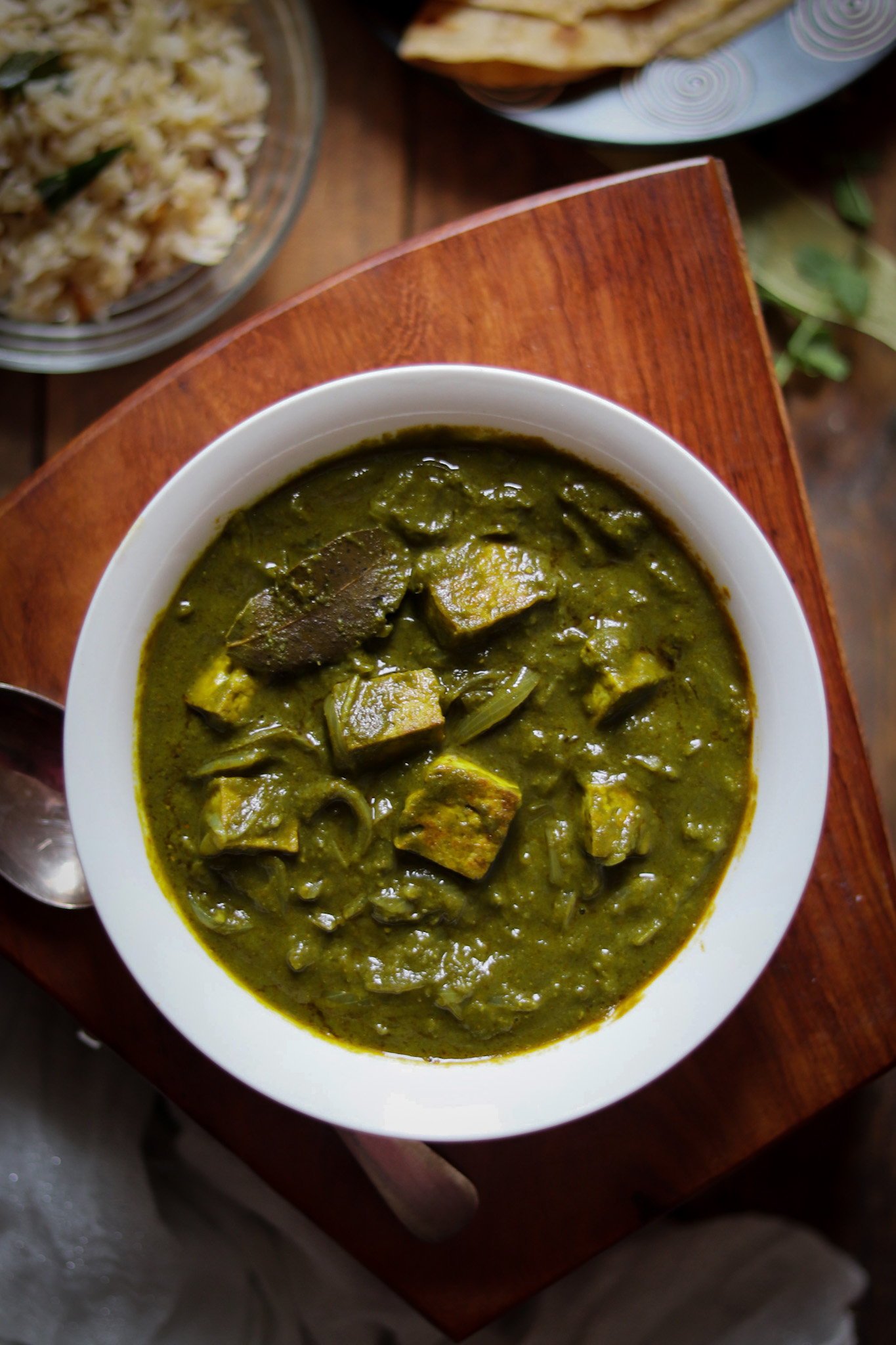 It's not that I have completely got back to normal, I think IBS is something that just stays with you but I have learnt so many ways to control it. On top of IBS being intolerant to lactose also doesn't help.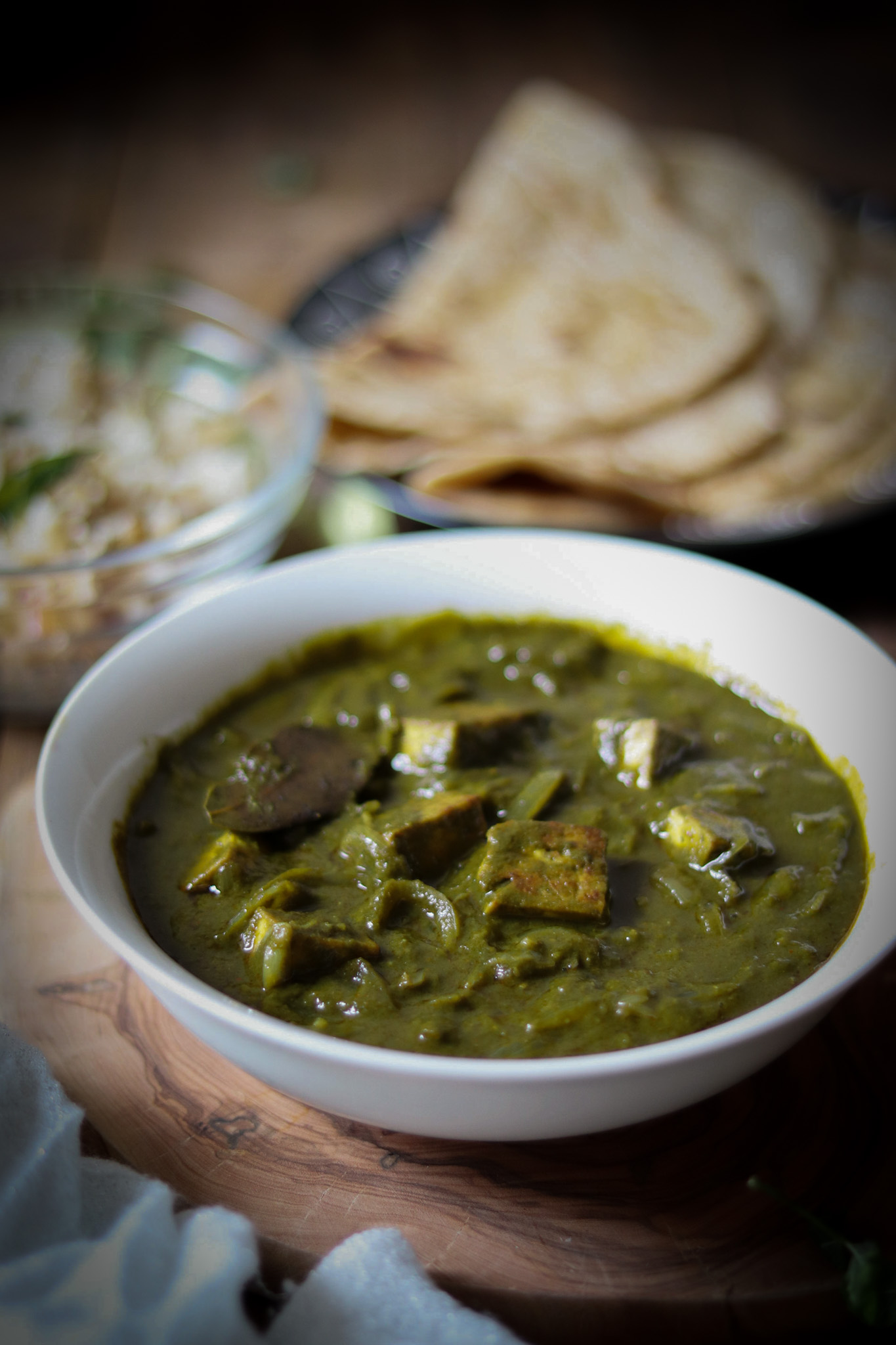 So this Spinach based curry is usually made using cottage cheese, I used natural Tofu, the taste is still the same, still very delicious and it's vegan too.When I told my husband I'll be making a curry with Tofu he wasn't impressed at all, but when he tried it he licked his plate clean and even finished before me, his feedback was it's amazing :)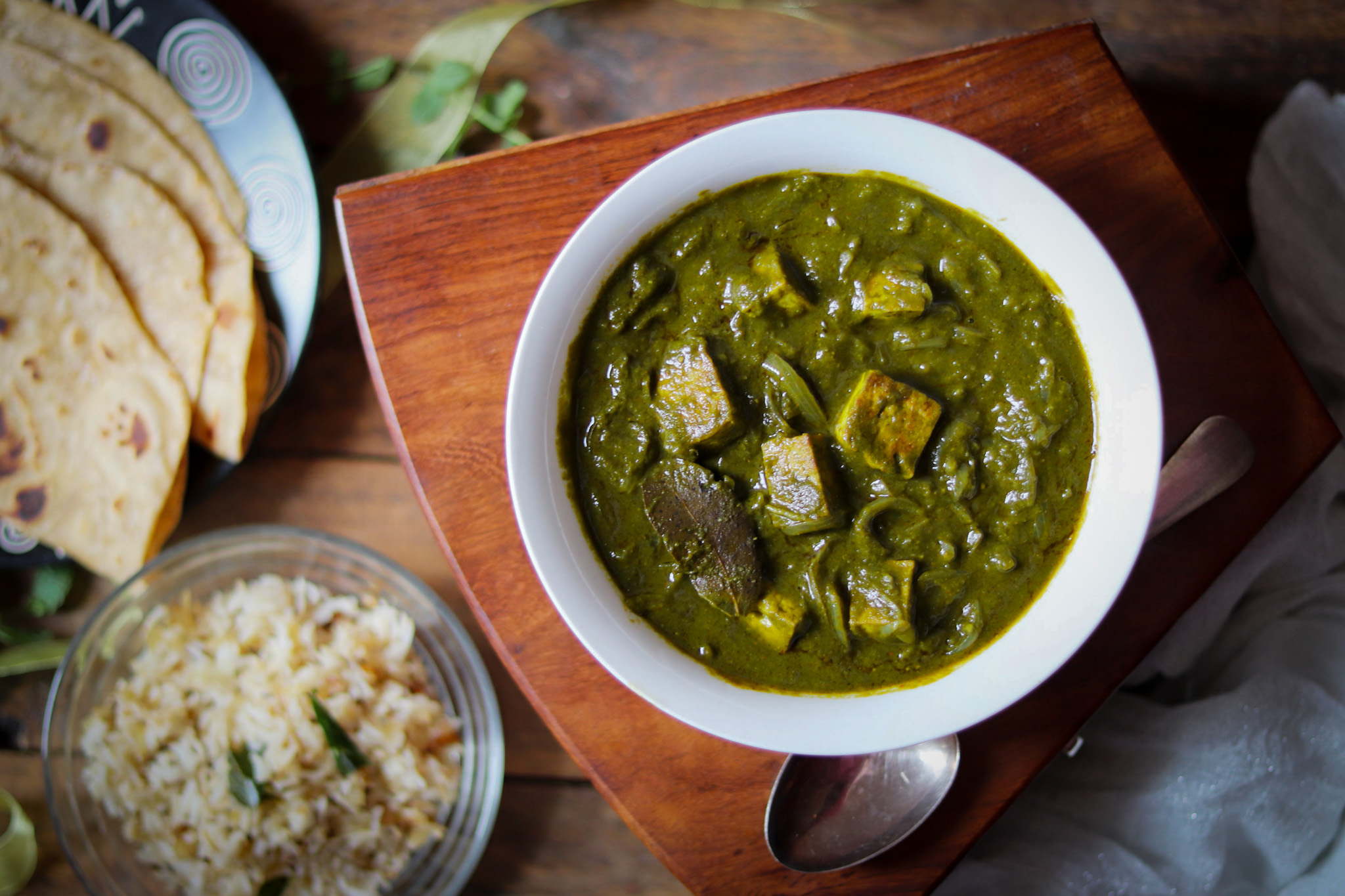 With wholesome nutrition from spinach which is an excellent source of iron twice as much as any other leafy greens. Along with coriander which is also rich in Vitamin C and Vitamin k not only is this curry delicious but also very healthy.Takes about half an hour to prepare and serves four people, we ate it for two days and enjoyed it even the next day. Perfect for the coming cold day, nothing like a warm tasting curry on a cold chilly day, isn't it.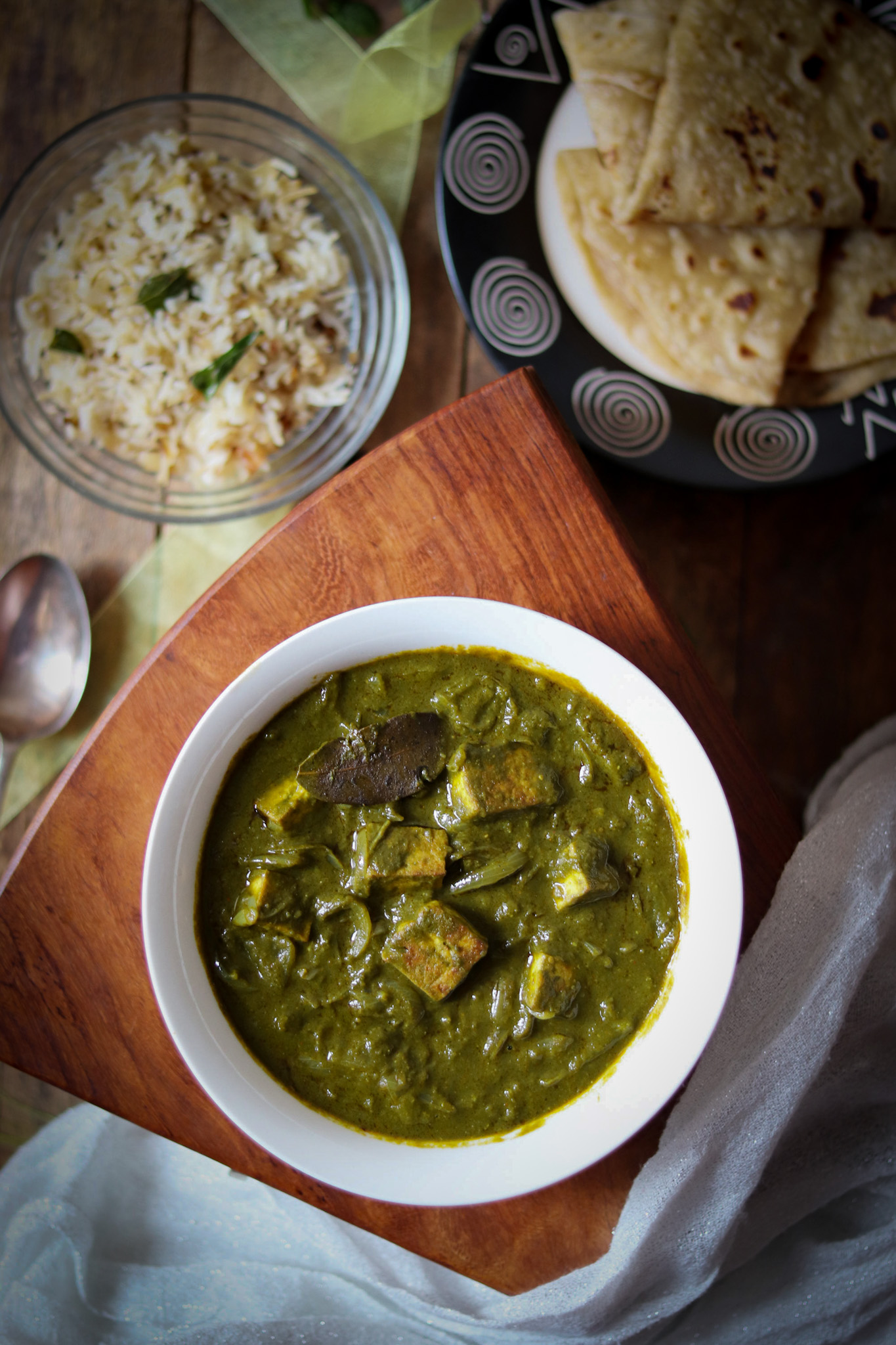 Let me know if you tried my recipe, please feel free to tag me and use my hashtag #soulfulandhealthy on your lovely creations, so I don't miss them.
Liked what you saw here, please feel free to share it with family and friends. You can find me on Facebook, Instagram, Twitter and Pinterest
Warm hugs
S.
Tofu and spinach curry (Tofu palak)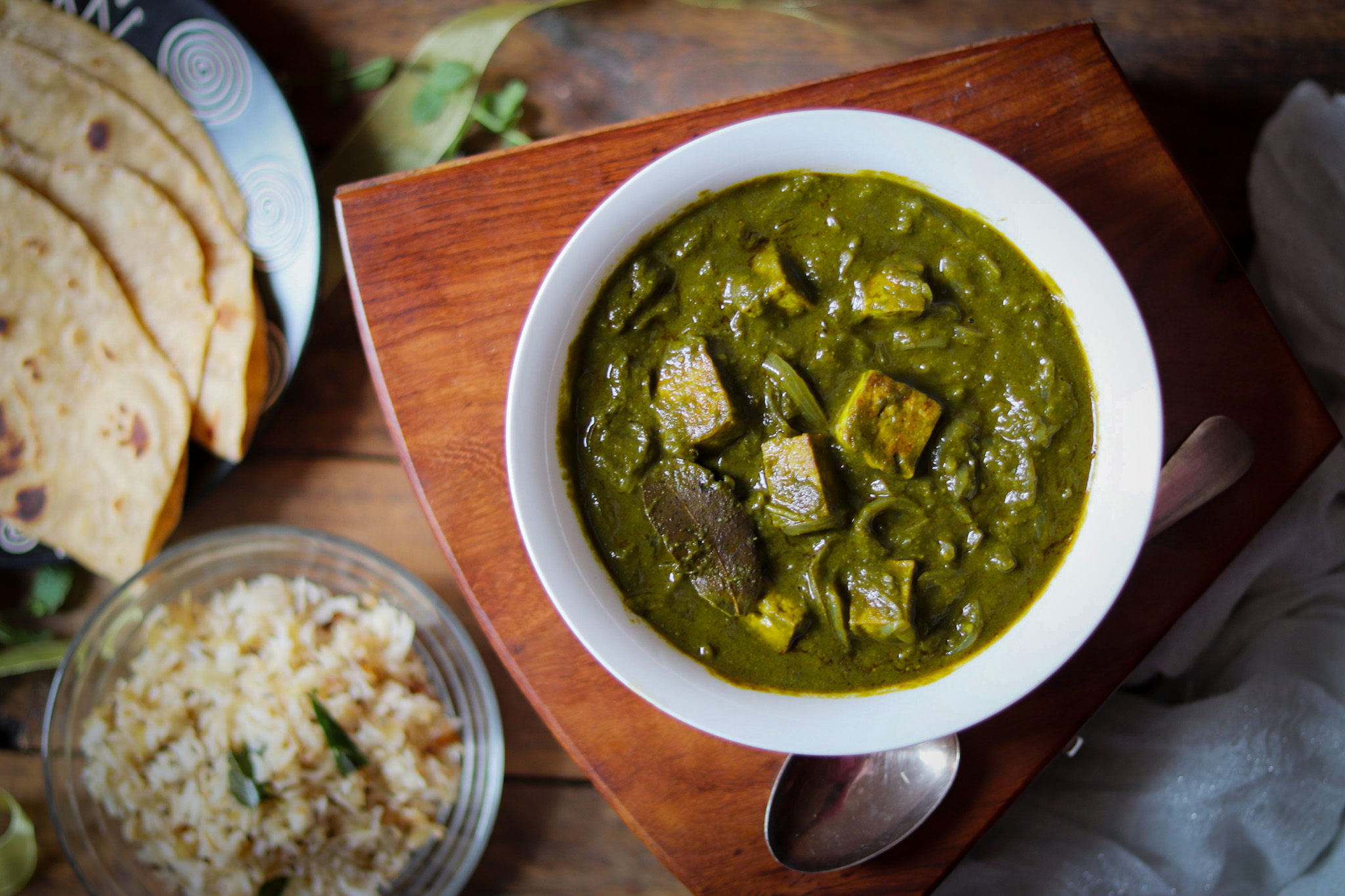 INGREDIENTS
200 grams spinach
50 grams fresh coriander
20 grams fresh Mint
2 green chillis
500 grams organic natural tofu
3 medium chopped onions
1 tbsp fresh ginger and garlic paste
1 tbsp sunflower oil or ghee


Whole Spices

3 whole cloves
2 cardamom pods (elichi)
2 small bay leaves
One big stick cinnamon

Ground spices

1 tsp turmeric
1 tsp coriander
1 tsp cumin
1/2 Garam Masala
1 tsp Kashmiri red chilli powder
1/2 tsp chat Masala
Ground pepper
Pink Himalayan salt to taste
instructions
First remove the Tofu from the jar or package and place it on kitchen towel and try and remove as much as water from it as you can. Better if you place a heavy jar or bowl over the tofu so it lets all the water out. Chop in small 1"x1" cubes.
Heat a 1 tsp and half oil or ghee on a non stick pan, on medium heat. Add the tofu cubes and let it brown on all sides. Might take 5 to 6 mins, make sure not to burn them. Set aside until needed.
In a medium saucepan fill it up with water, add the spinach leaves and simmer until it wilts. Takes 5 to 6 mins. Retain the water that you used to boil the spinach. Let it cool a little.
Add the spinach, coriander leaves, mint and green chillis into a blender with the reserved spinach water (about 1/2 cup) and blend into a smooth paste.
Heat 2 tbsp oil or ghee in a non stick pan, add the whole spices sauté for just a min. Until it becomes fragrant.
Add the onions and fry until nicely cooked and a little brown.
Add the ground spices and fry for a min or two.
Add the ground spinach purée and let it simmer for about 6 to 8 mins. Until it begins to change its colour from fresh green to darker green.
Now add the fried Tofu and a quick simmer for 2 to 3 mins. Turn off and remove from heat.
Serve with steamed basmati rice, rotis, Naan's anything you prefer. Enjoy!