The Barbecue season is here! Yay!! I can't wait to be grilling so many delicious things. I have something really tasty to pimp up your regular bbq. These tandoori chicken skewers are amazingly mouth watering good!!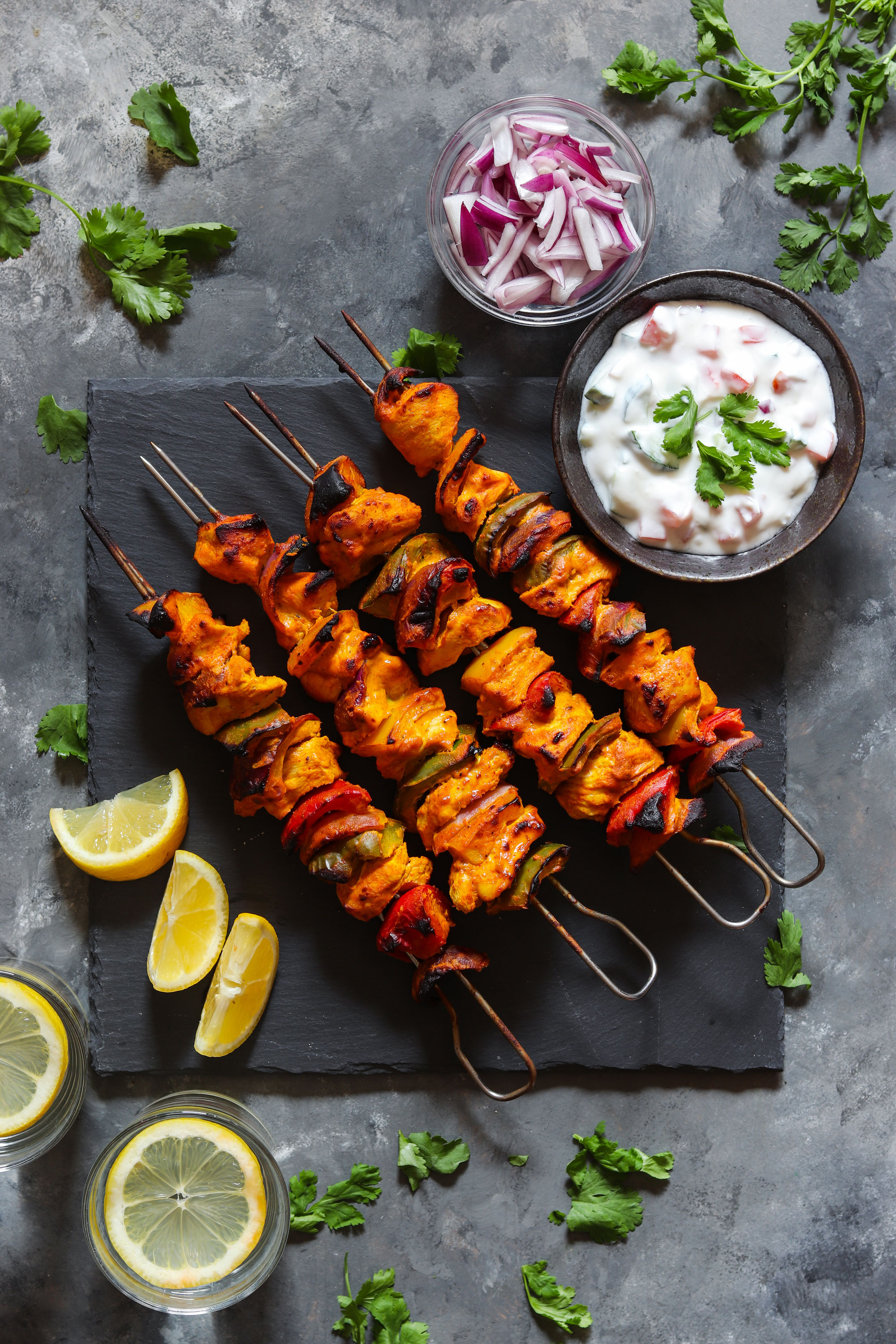 My husband couldn't stop licking his fingers :) once you make these you will have it on your bbq menu every time. The chicken marinated in flavourful rich Indian spices makes the chicken so juicy and moist. I am salivating while writing this down :D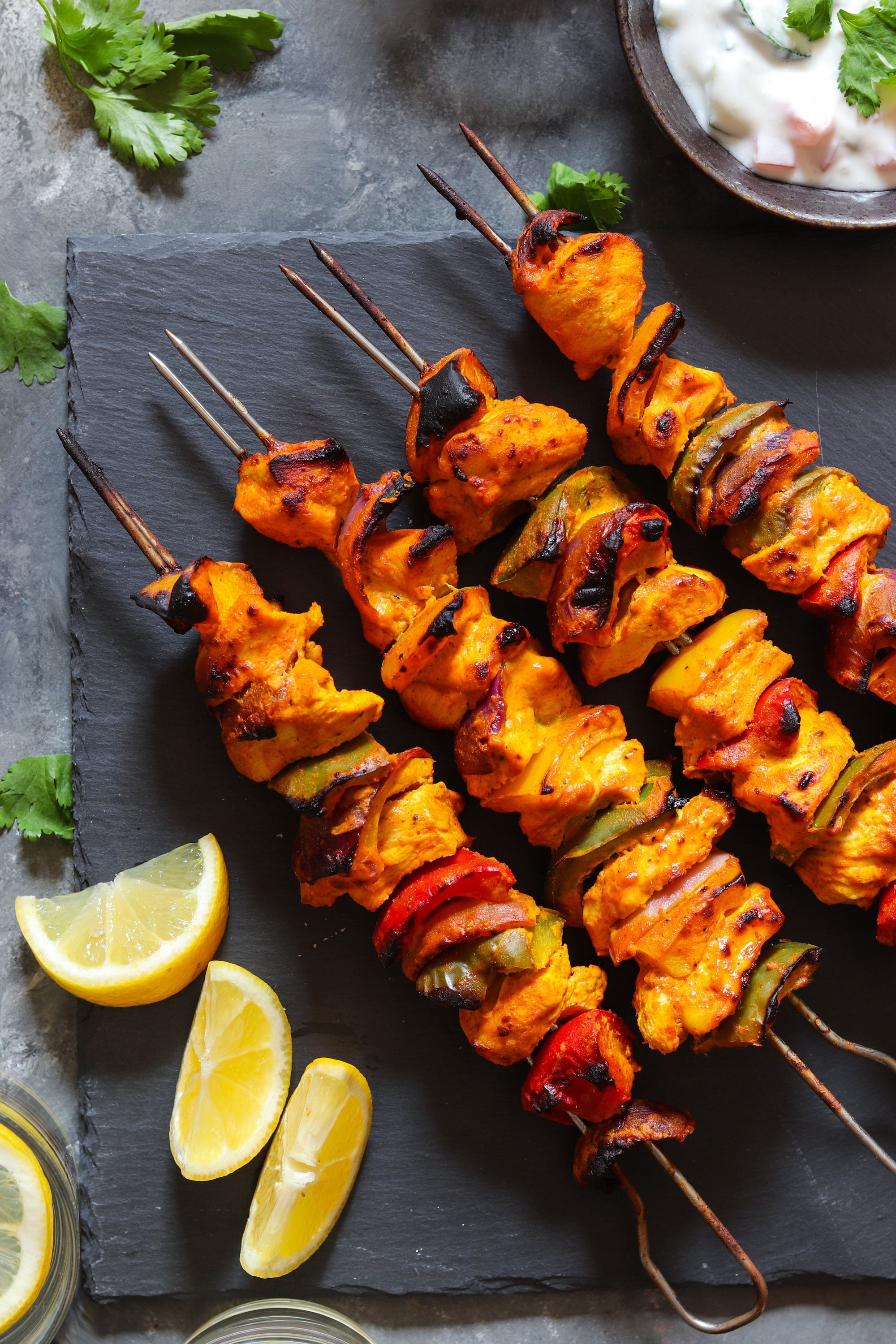 When I was growing up in India and watching Hollywood movies I didn't understand why did they have a separate bbq season, I always wondered why can't you barbecue whenever you want, only later I realized it's the weather. In India especially where I come from it's so warm and we don't have winter as such. When I moved to Ireland I experienced what an actual winter feels like and after you have had that freezing cold winter you welcome spring and then the beautiful summer. With that comes the picnics and barbecues.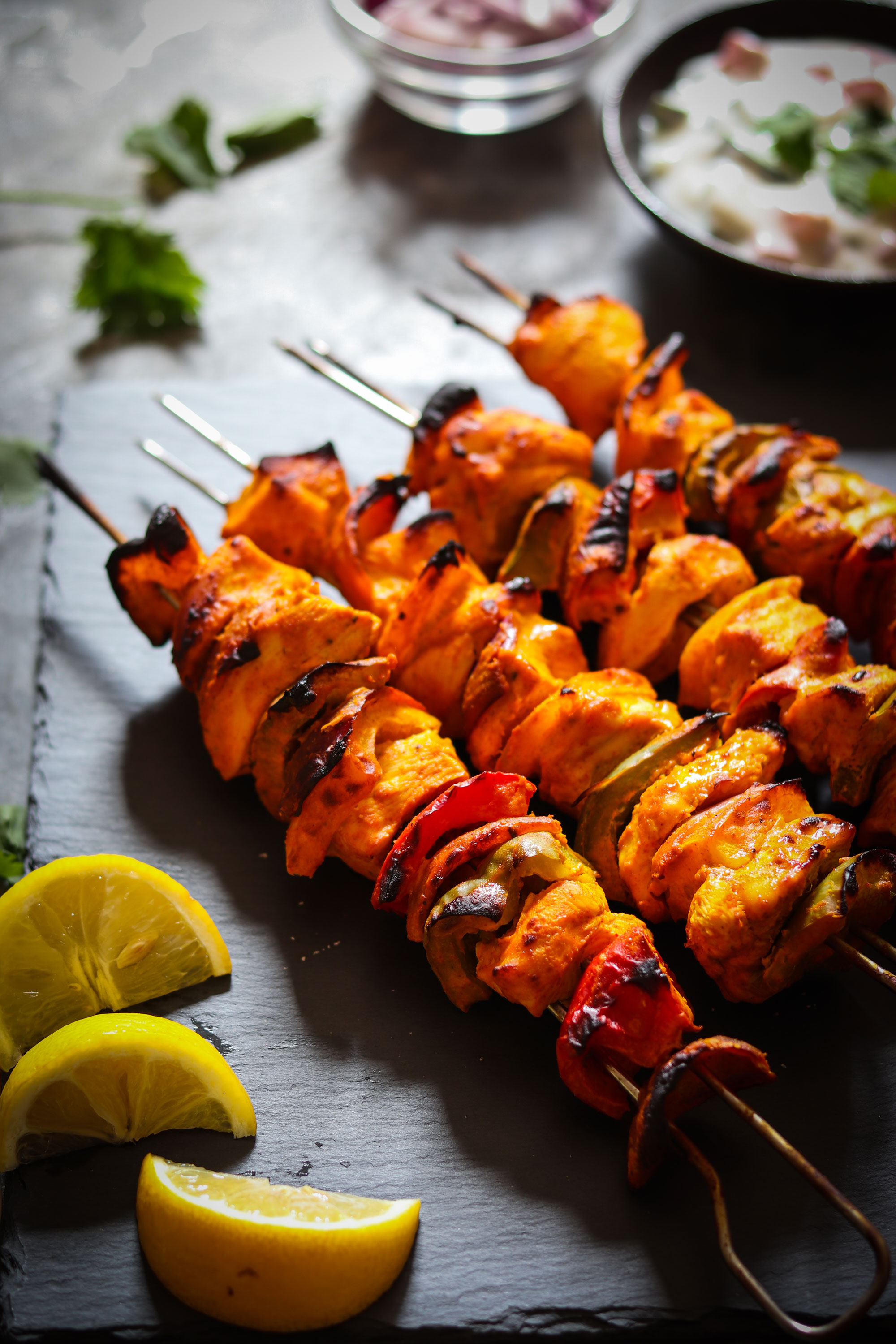 I love packing the picnic bag with all the bbq essentials and go by the lake for a full day outing, we take a small one time use bbq and it's usually Polish sausage that we love to do. I remember I made these similar chicken skewers once but it was without the yogurt marinate, still turned out delicious :)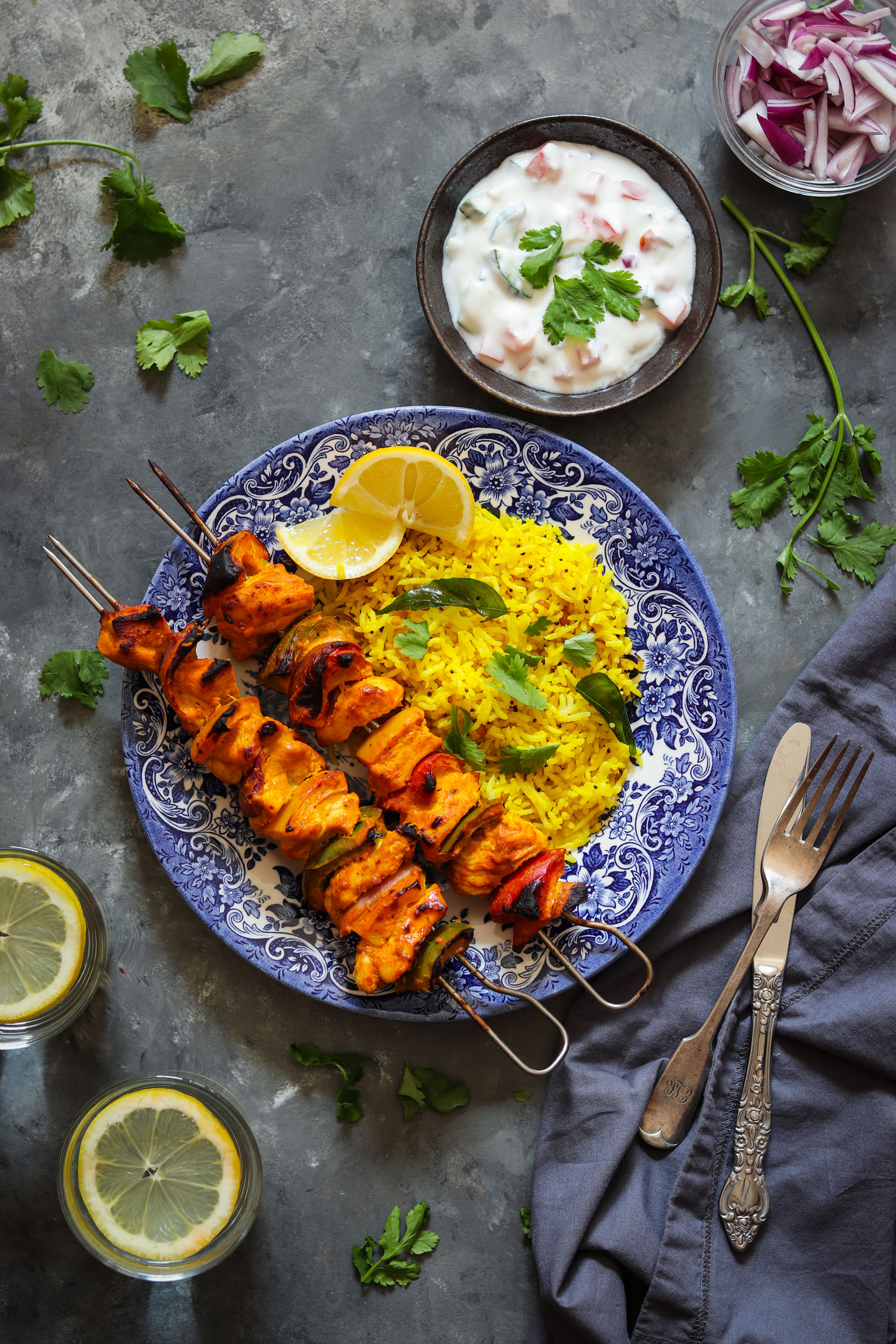 After I moved to Dublin I love having a bbq every summer. We live in an apartment so don't really have space for a bbq at home, lucky for us there are many places in Ireland you can go and have a one.
Some of the places where you can have a bbq are -
Powerscourt waterfalls - Also a great place to visit, with the beautiful waterfall on the background it's a lovely place for a bbq. It also has a play ground for kids and lots of space to run around and have a good time.
https://powerscourt.com/waterfall
Malahide castle and gardens - We haven't had a bbq here but when the visited the play ground they we did see so many people having a bbq there. The only thing I didn't like was that all the smoke from the bbq was all over the play ground and was a bit too annoying us and the kids.
Few tips to consider for this recipe -
If using a wooden skewers make sure you pre-soak it in water for 20 to 30 mins so it doesn't burn.
The more time you marinate your chicken the better it will absorb all the spices.
Each oven time and heat varies so keep an eye on it.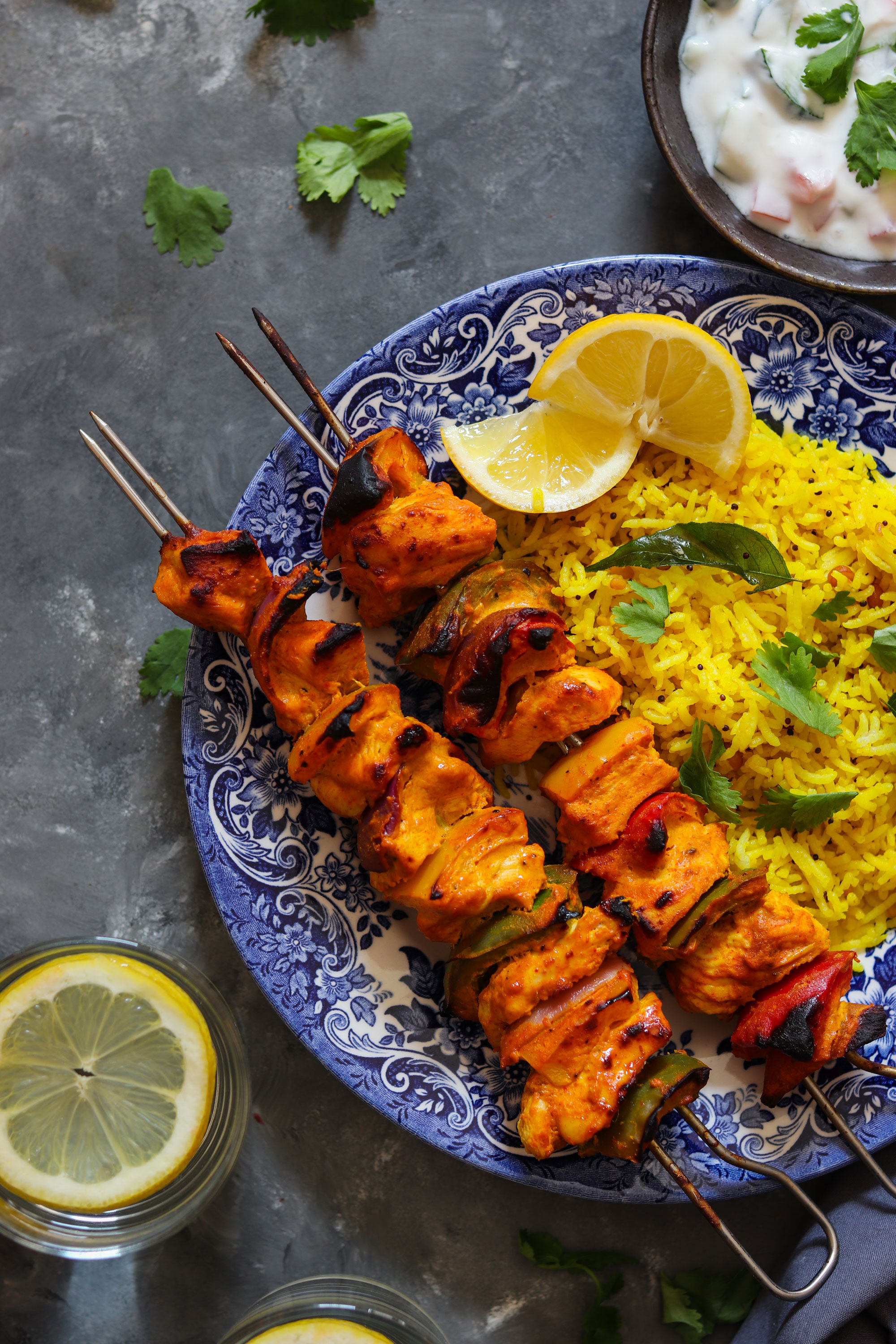 I have served this along with Lemon rice you can find the recipe here , you can serve this with plain basmati rice as well and with raita to cool it down. Perfect combination!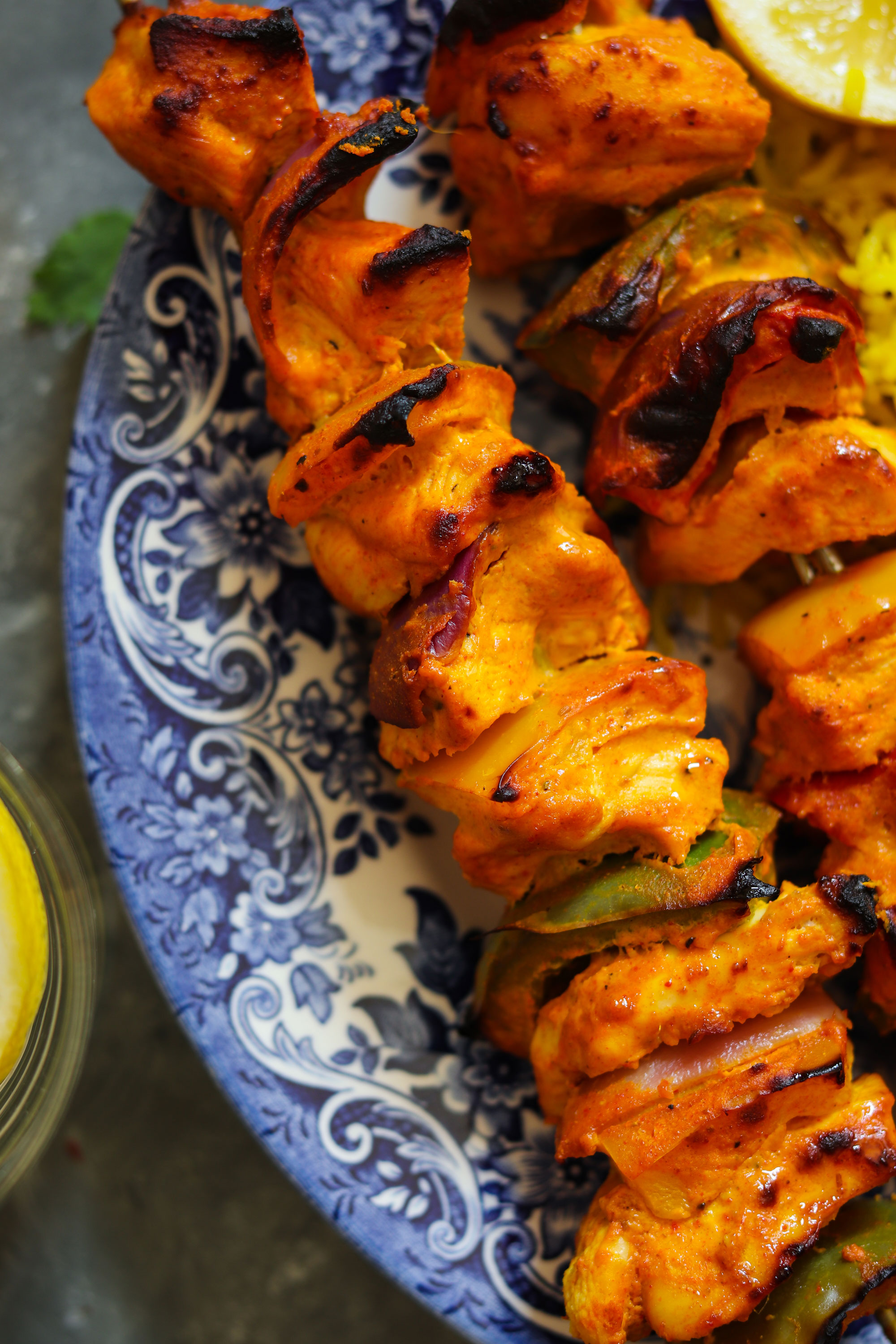 I hope you enjoy some good BBQ this summer :) Let me know if you tried my recipe, please feel free to tag me and use my hashtag #soulfulandhealthy on your lovely creations, so I don't miss them.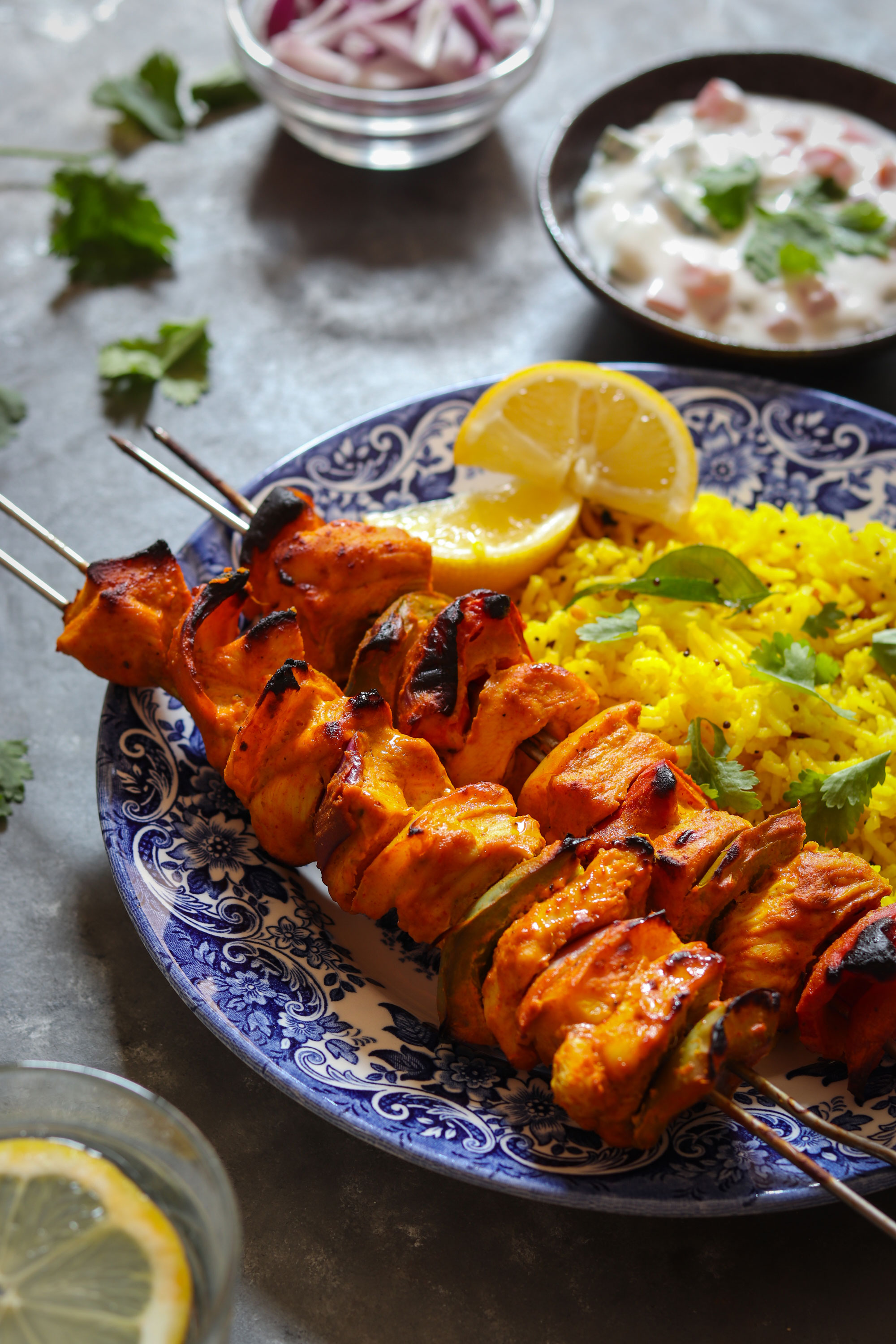 Liked what you saw here, please free to share it with family and friends. You can find me on Facebook, Instagram, Twitter and Pinterest
Enjoy!️
Warm hugs
S.
Tandoori chicken skewers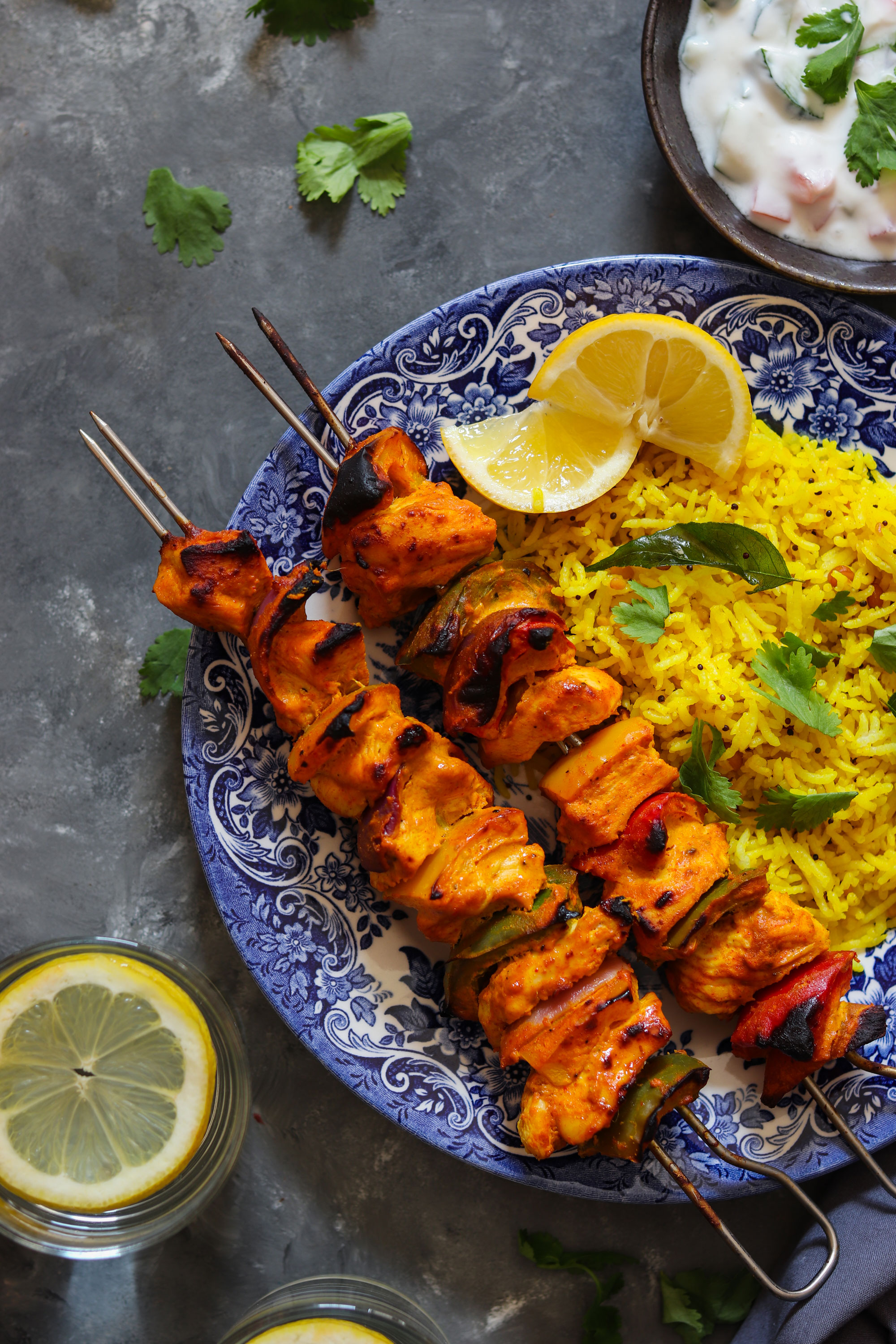 | | |
| --- | --- |
| Prep Time: | Min 3 hour to overnight marination, Grilling 30 mins |
INGREDIENTS
3 large free range chicken breasts
1 red pepper
1 green pepper
1 yellow pepper
1 red onion

1 to 2 tbsp Melted butter or ghee

To marinate -

1 cup natural yogurt
1 tsp Kashmiri chilli (add more if you like)
1 tsp ground cumin
1 tsp ground coriander powder
1 tsp ground turmeric
1 tsp chick peas flour (optional)
1/2 tsp ground pepper
1 tsp Garam Masala powder
1 big tbsp ginger and garlic paste
Juice of half lemon
Salt to taste
instructions
Chop the chicken, peppers and onion into chunks about 1 inch by 1 inch pieces.
Mix all the ingredients under marinate using a wire whisk so everything is well combined.
Add the chicken, peppers and onion and mix well. Let it marinate for at least 3 hours even better if kept overnight in the refrigerator.
Pre-heat the oven to 200 degrees Celsius,
if using wooden skewers soak them in water for at least 30 mins.
Skew the chicken, peppers and onions one by one to the skewers.
Use the grill mode if making it in the oven and grill for 30 mins. At 15 mins use a brush melted butter or ghee and turn the skewers around and grill for another 15 mins.
If making on a barbecue, should take 15 to 20 mins. Again keep turning it around so it cooks evenly and brush melted butter or ghee every time you turn it.
Serve as a starter with raita or maid it a meal by serving it with cooked basmati rice and plain Greek yogurt on the side. Enjoy.