Skillet Chicken Meatballs in a creamy tomato and almond sauce (Dairy-Free)
If someone asks me which is my favorite meat, then it is by far only chicken. It has always been my one and only favorite meat. Any dish cooked with chicken goes down with a storm at home. I remember when I was kid too I absolutely loved any chicken curry my Mom made. She is an excellent cook by the way. I was the recipe tester at home, whenever she cooked a dish with meat, I would try it and tell her if the spices are good enough. My Mom is a vegetarian and all those delicious meat dishes she cooked for us, she never ate them ;)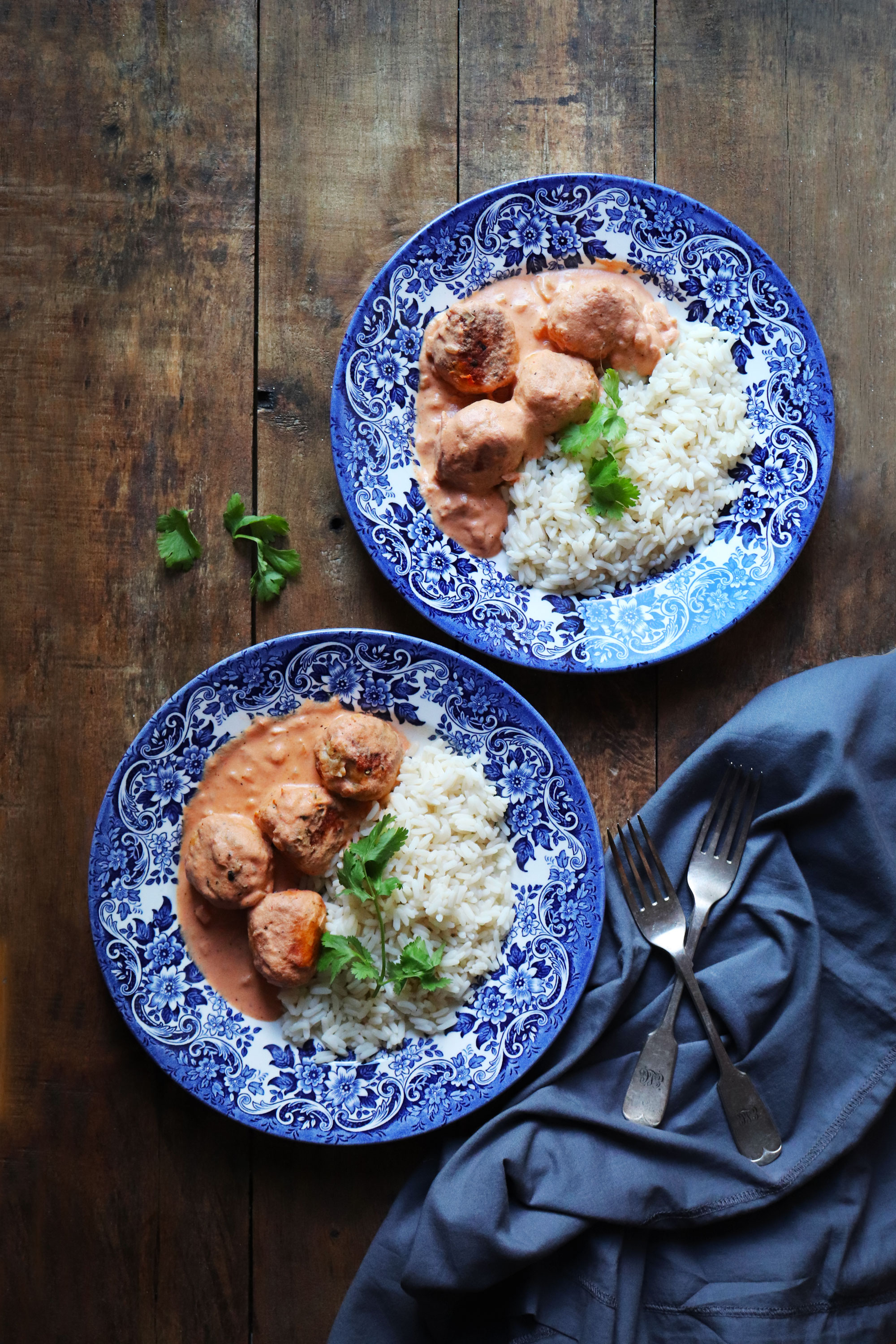 So as I grew older my fondness for chicken only increased. Now I am happy to say that even my little boy loves anything with chicken :) I wanted to make something different, other than a chicken curry, or a chicken cutlets, which are all Indian spiced. I felt like something non Indian for a change but super tasty, so this recipe was just what I needed.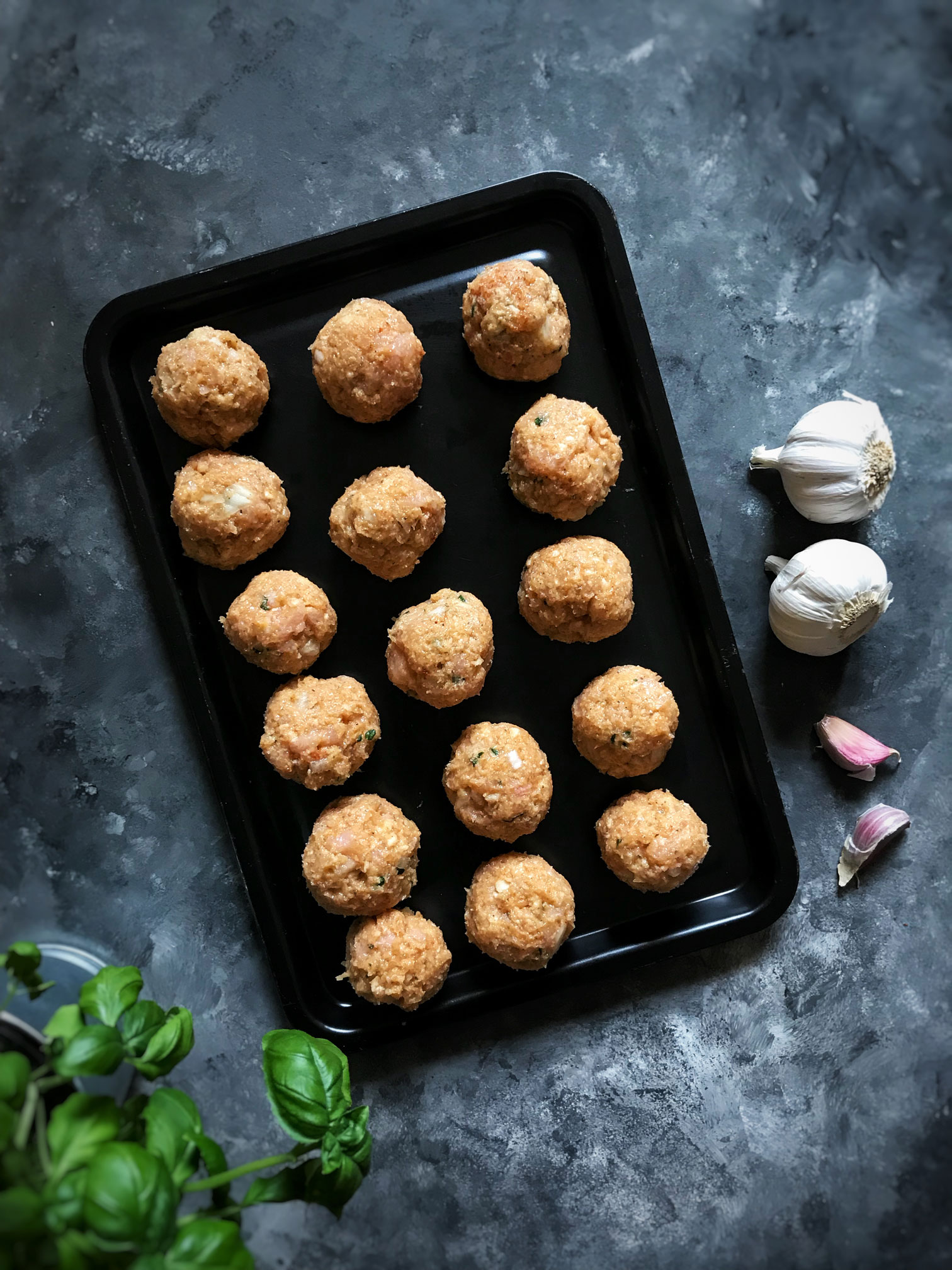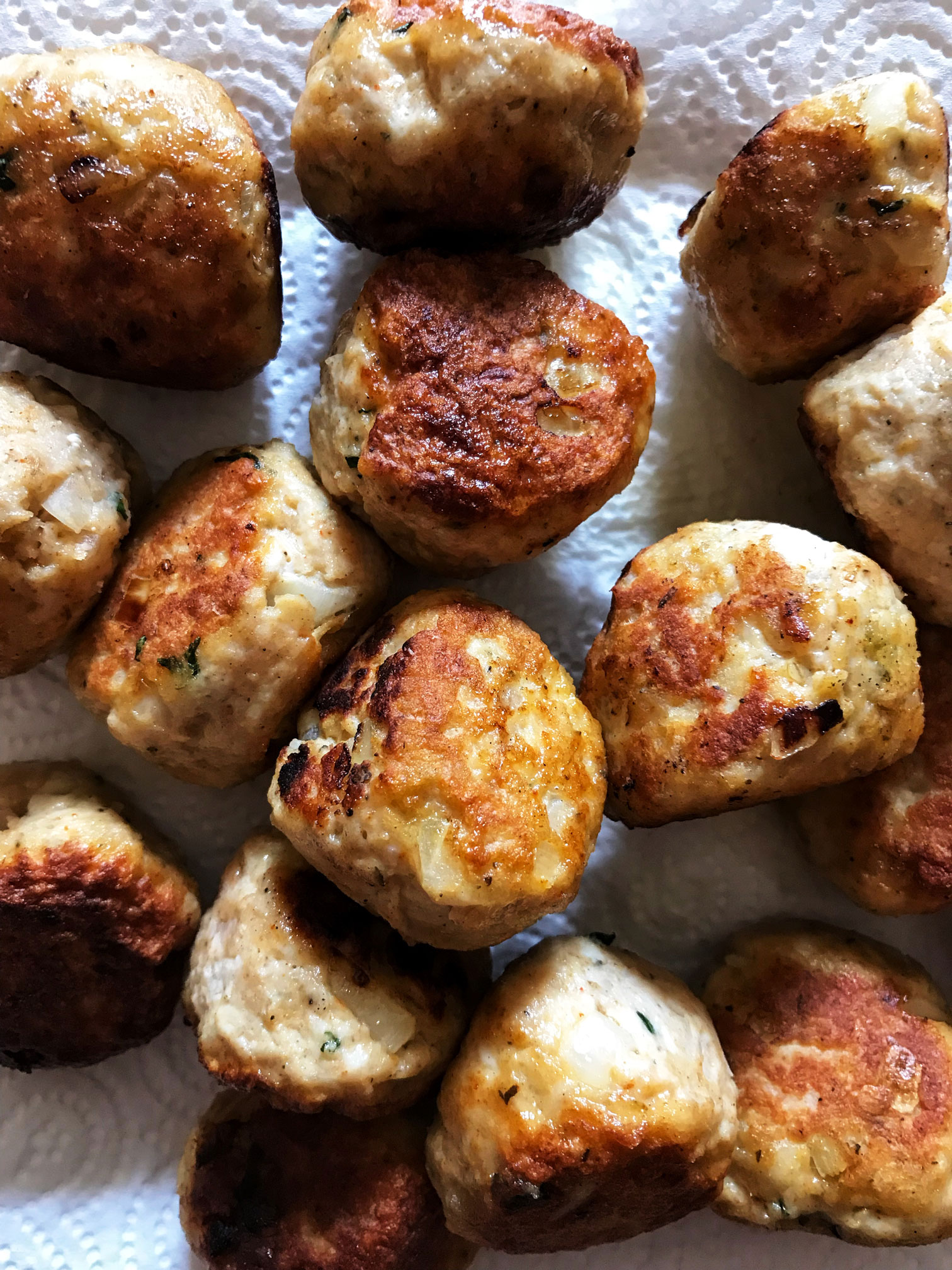 I wouldn't say it will be ready in few mins, It take good 40 mins to prepare, but trust me it is all worth it. Make more and freeze too. You can even freeze only the meatballs, they are so versatile can be added to tomato sauce and make a delicious pasta. Even have them as it is, they are so tasty. Serve with some baked sweet potato chips and a salad, you have a healthy, hearty, tasty and meal full of nutrition.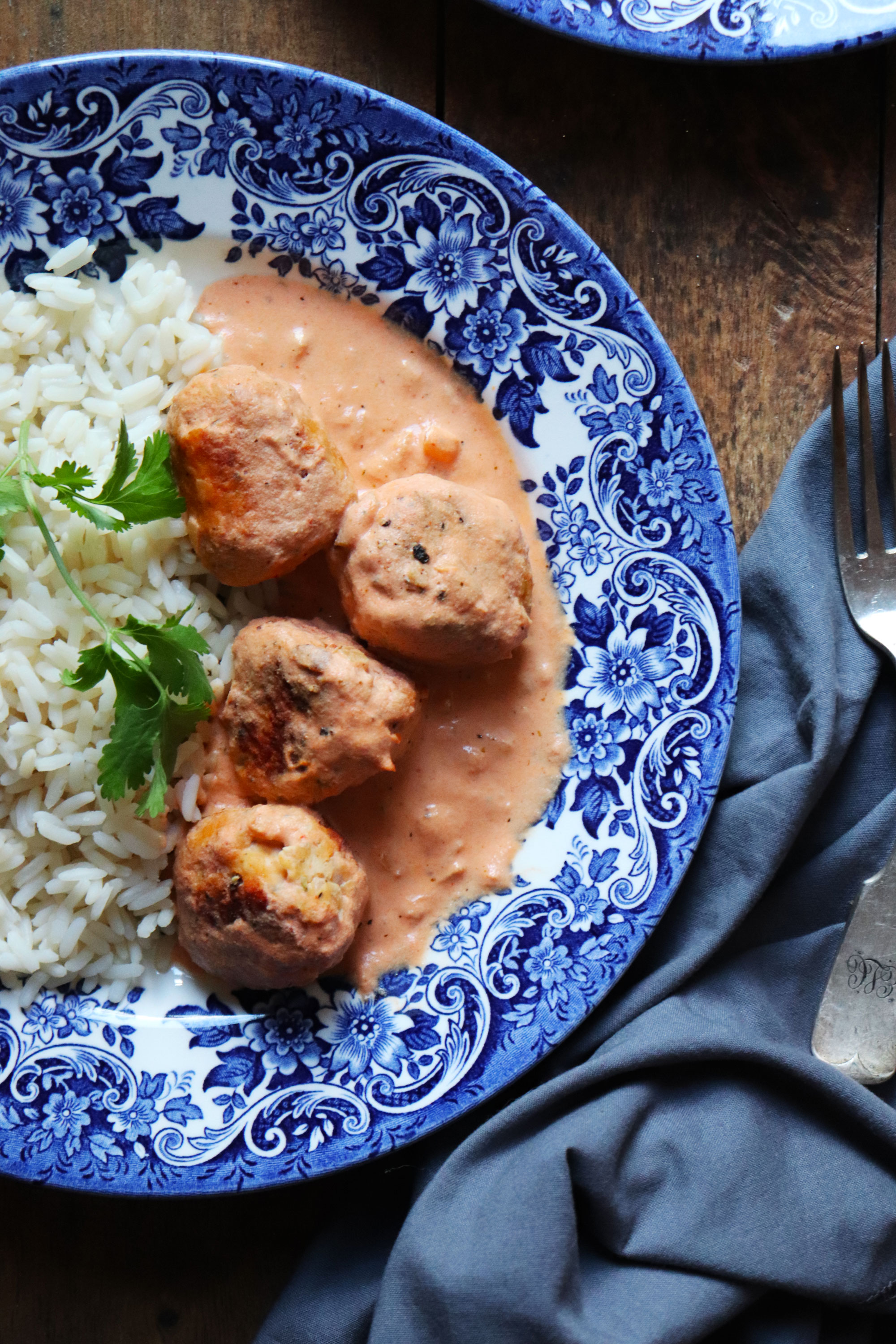 As I have mentioned in the recipe, to swap breadcrumbs and whole-wheat flour to gluten free, to make it fully a gluten free meal. Jazz it up by adding different kinds of spices, or even increase the heat by adding more chili powder.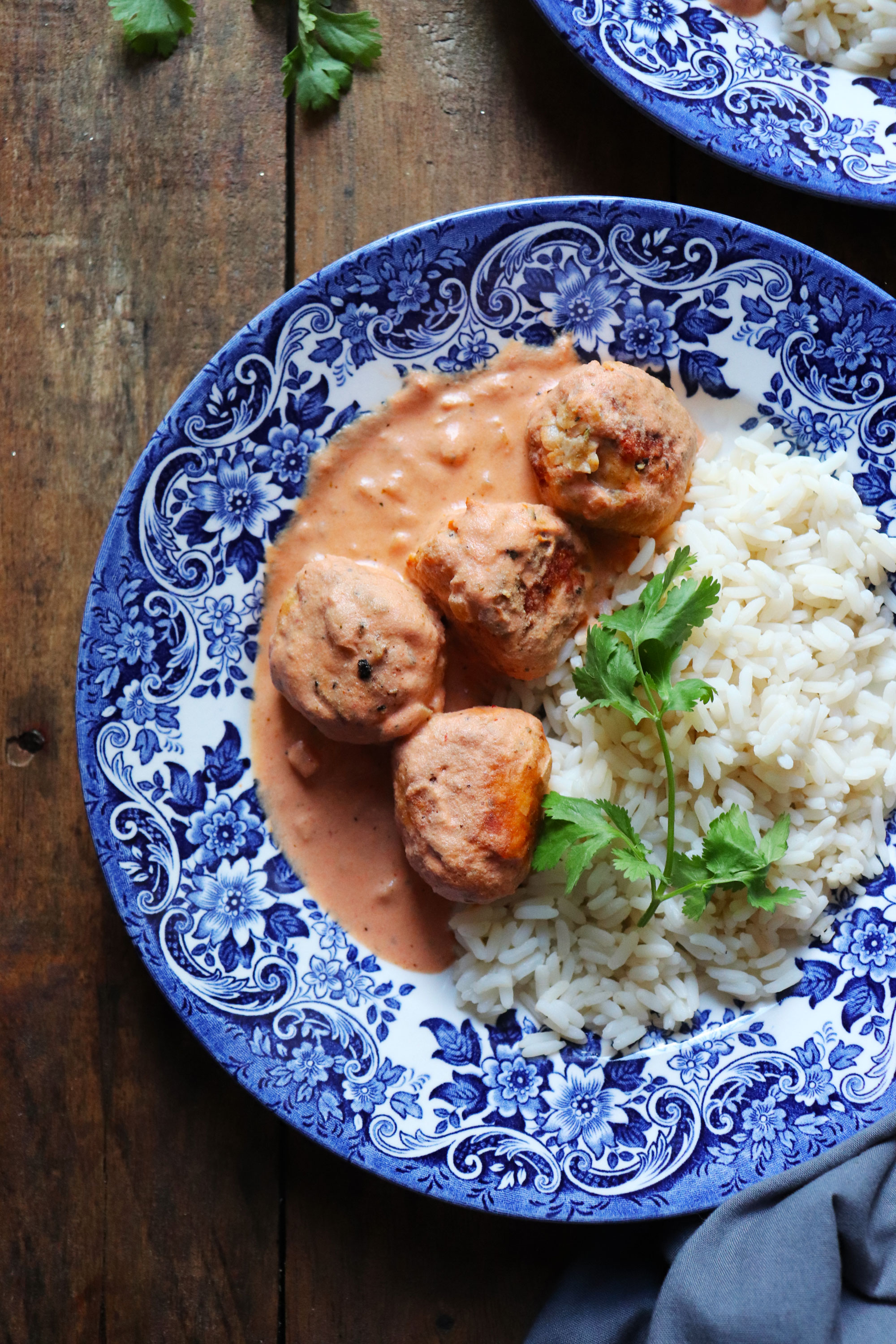 For this recipe used my brand new Optimum Vac2 Air Vacuum Blender I love it and it has become a very useful gadget in my kitchen, you can read the full review here
I hope you like it, let me know if you try this and please do remember to use my hashtag #soulfulandhealthy and share it with family and friends.
If you like to own an Optimim vac2 Air Vacuum Blender for yourself I have a special code for you all my lovely readers, you will also get free postage and packing and an exclusive €20 off at the moment just for you when you use my code. If you add this four digit code into the comment box when ordering, or mention it if you are ordering by phone. The delivery charge will be credited back to your card.
AMBASSARDOR CODE - 6540 + AMB20 and Free Delivery
If you liked what you saw here, please free to share it with family and friends. You can find me on Facebook, Instagram, Twitter and Pinterest
Hugs
S :)
Skillet Chicken Meatballs in a creamy tomato and almond sauce (Dairy-Free)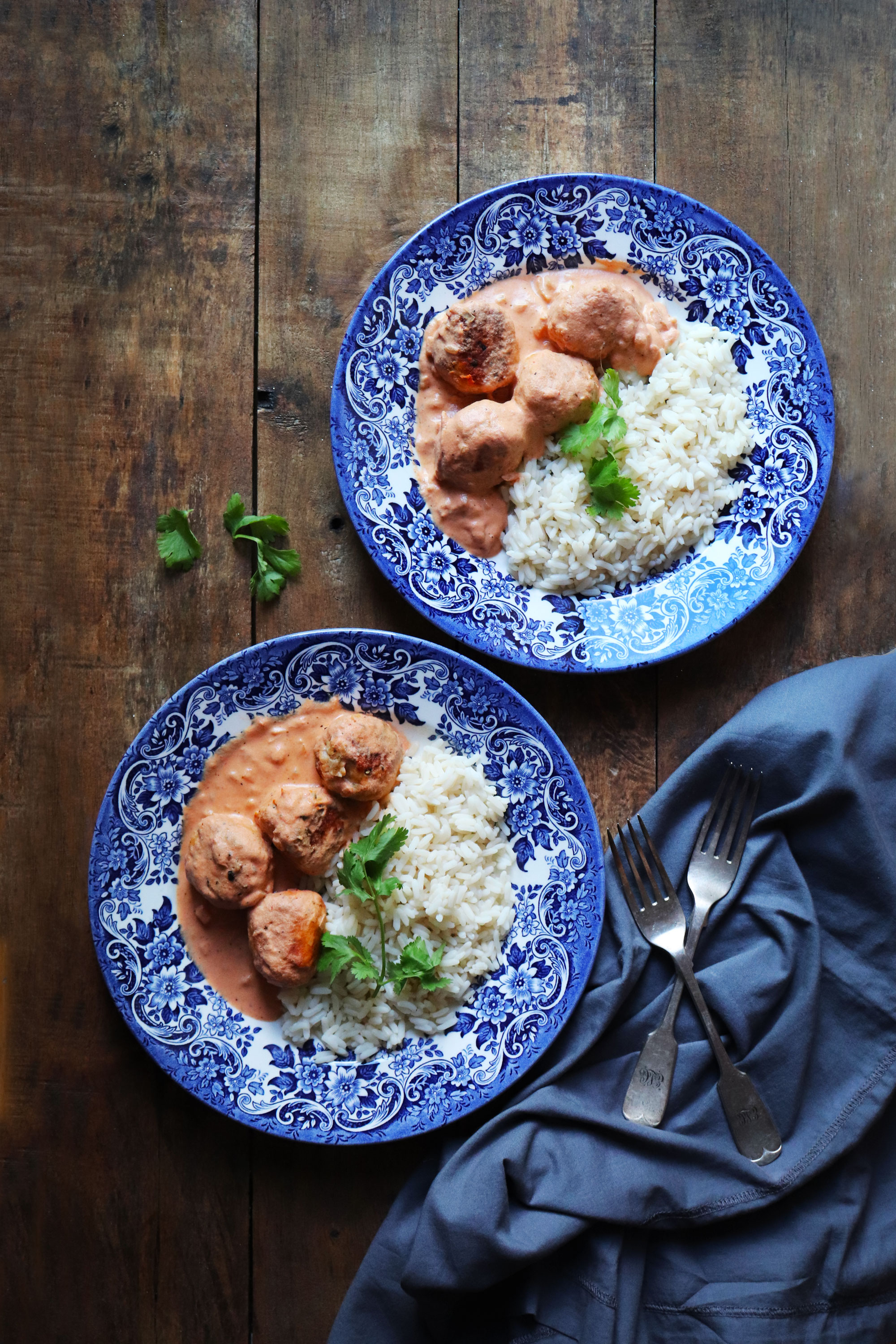 INGREDIENTS
For the meatballs

400 grams minced chicken
1 cup fresh breadcrumbs (add gluten-free breadcrumbs)
1 tbsp whole-wheat flour (or gluten free flour)
1 organic egg
1 finely chopped medium size onion
1 finely chopped clove of garlic
1 tsp paprika powder (add chili powder to make it more spicy)
1 tsp dried mixed Italian herbs
Pink Himalayan salt and ground pepper to season

For the sauce

150 grams almonds soaked overnight
1 cup water to blend
1 small chopped onion
1 small clove of garlic chopped
2 tbsp concentrate tomato puree
1 tsp paprika powder
1/2 tsp dried mixed Italian herbs
Pink Himalayan salt and ground pepper to season
1 to 1/2 cup water
1 and 1/2 tbsp extra virgin olive oil for frying

To serve
instructions
Drain the water from the soaked almonds and rinse well.
Remove the peel from the almonds and pop into the Optimim vac2 Air Vacuum Blender along with a cup of water and press the 'nuts' pre-set button. If using a regular bender, make sure the mixture is nice and creamy.
Add all the ingredients under the meatballs section into a large bowl and combine very well together, better to get your hands messy at this stage. Take a tsp portion of the mixture and form small balls.
Heat the 1 tbsp oil on a very hot cast iron skillet. Reduce the temperature, add the meatballs and fry evenly on all side until nice and brown, for 5 to 7 mins, stirring them every now and then.
Set aside on a kitchen towel to drain any excess oil out.
On the same skillet, add the 1/2 tsp of oil and fry the onion for 3 to 4 mins or until translucent.
Add the chopped garlic and saute for 1 min.
Now add the tomato puree and mix everything well, make sure the flame is in medium. Add all the spices and give another good stir.
Add the almond paste and pop in the meatballs and stir well, cover a lid and let it cook on low flame for 8 to 10 mins.
At this stage the sauce might thicken up, add 1/2 cup of water and mix well. Add more if you feel it is too thick.
Serve with warm cooked long grain rice.