Matcha nice cream with chia pudding
Summer has finally arrived in Dublin, all day and night I am craving is Ice cream, trying my best not to eat store bought ice cream everyday, once in a while is ok... right? ;) life is all about balance. So instead why not switch to nice cream. Also another way of adding matcha to your diet ;)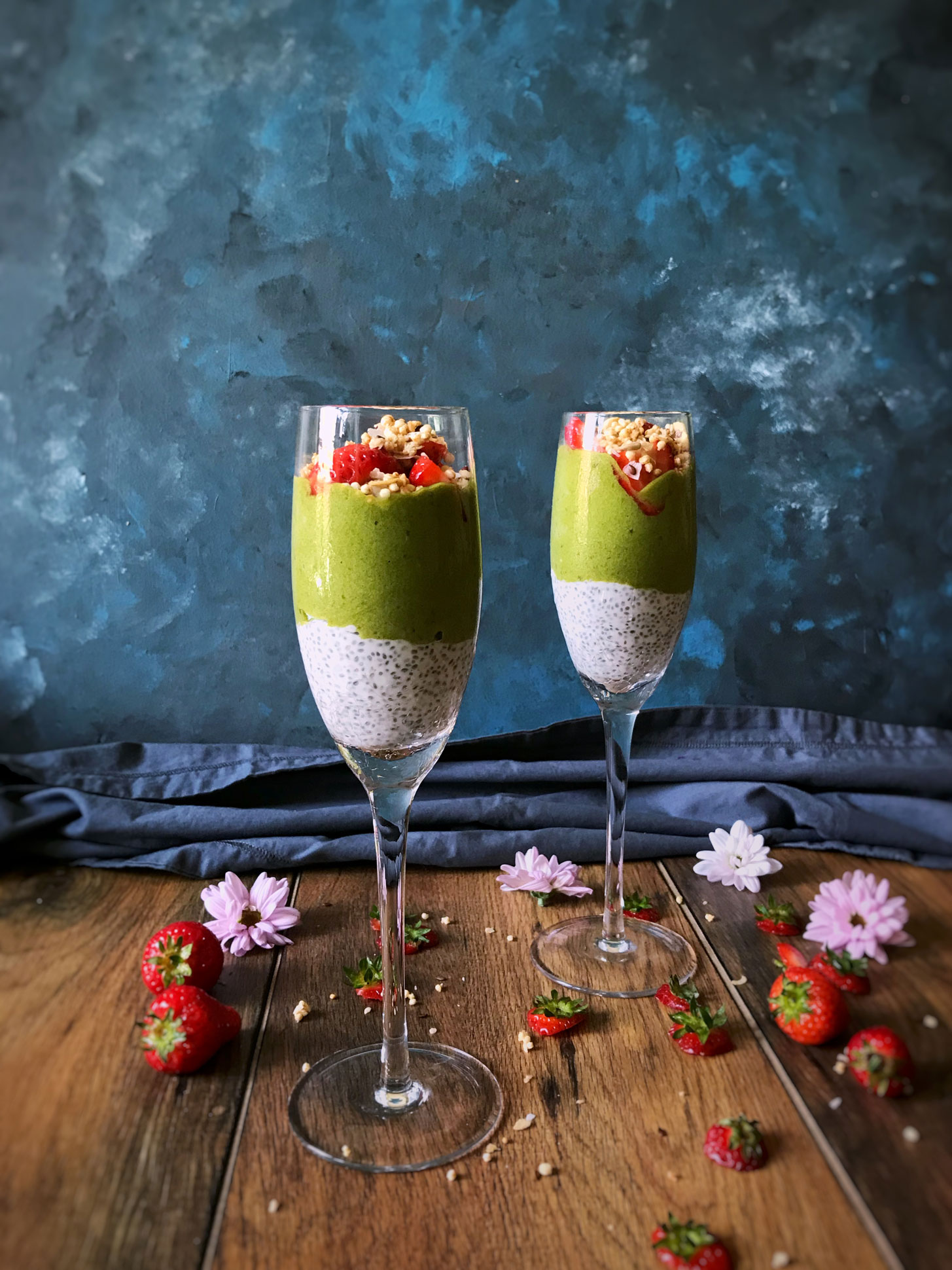 This is something I did not know 3 years ago. That you can actually freeze very ripe banana and when you blend it in a powerful blender or a food processor, you have the most creamiest, super healthy ice cream ever! You can add your flavours to it, from cocoa powder, to matcha tea powder, to peanut butter to alomond butter, add a tsp of sweetener of your choice like honey, maple syrup and it is the best delicious tasting ice-cream you could have and enjoy absolutely guilt free. Here is the Banana nice cream with peanut butter, if you are a peanut butter lover like me, you will enjoy this.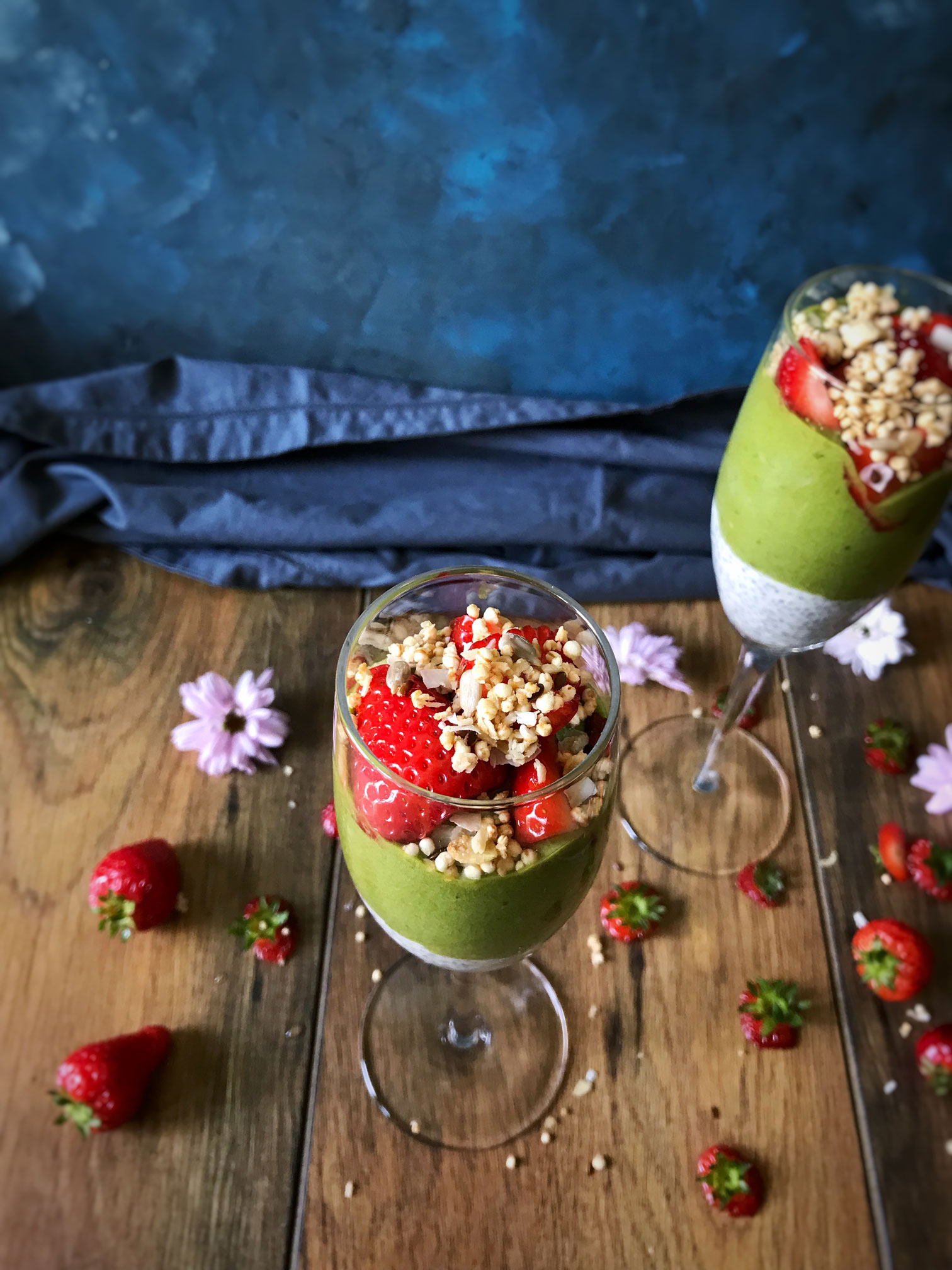 If you have extremely ripened bananas, which look like they need to be binned any moment, don't throw them, instead chop them into pieces and freeze them, use it in smoothies and to make nice creams. If I only knew it before would have saved so many bananas.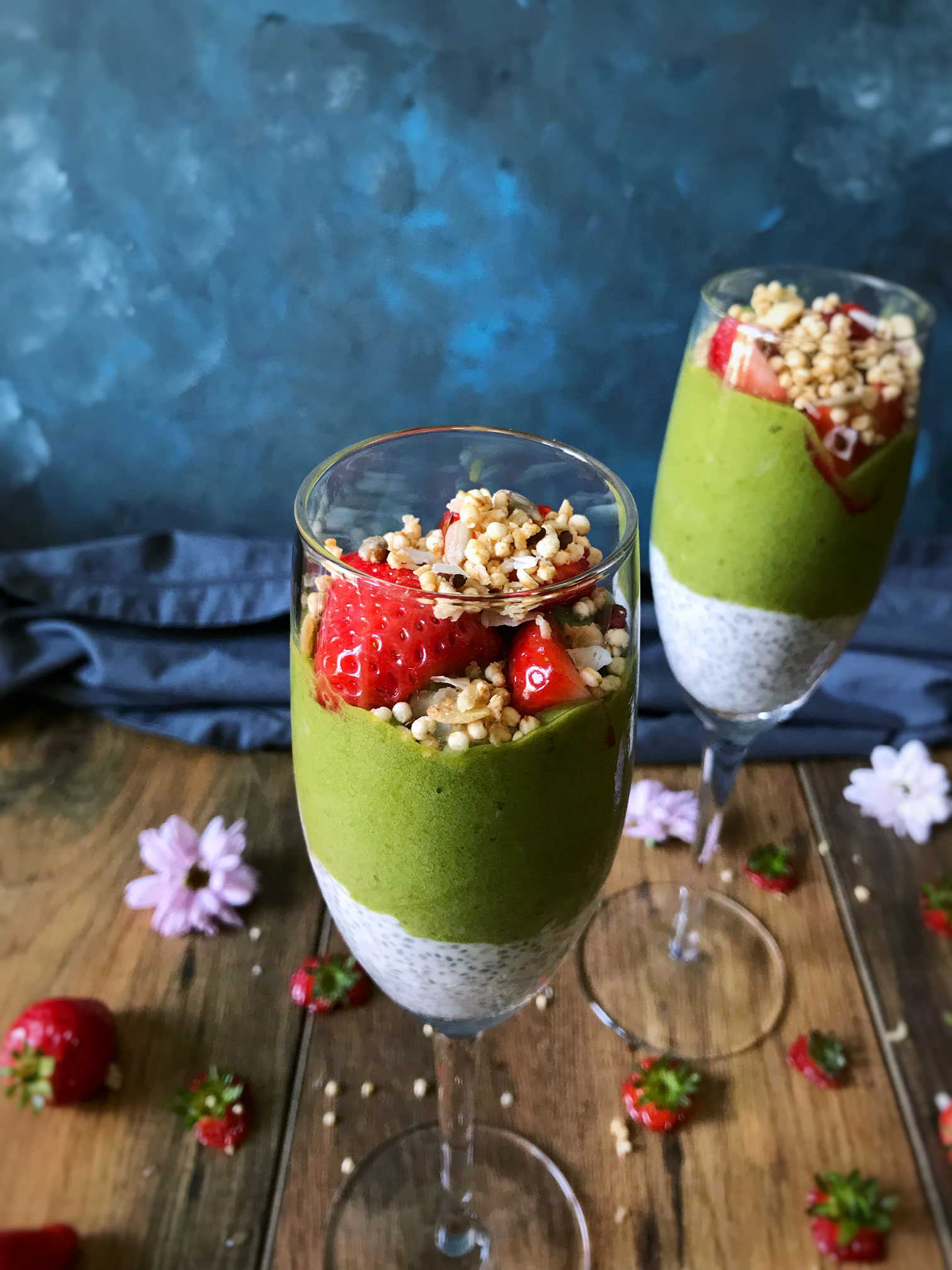 This recipe takes couple of mins to make, the chia pudding can be prepared the night before, or even few hours is enough for it to set.
If you do not like the nutty taste of matcha can add a tsp of honey or maple syrup to sweeten it a little, I don't mind the taste so I did not add, also the yogurt I have used already has agave syrup, so I didn't have to add anything else.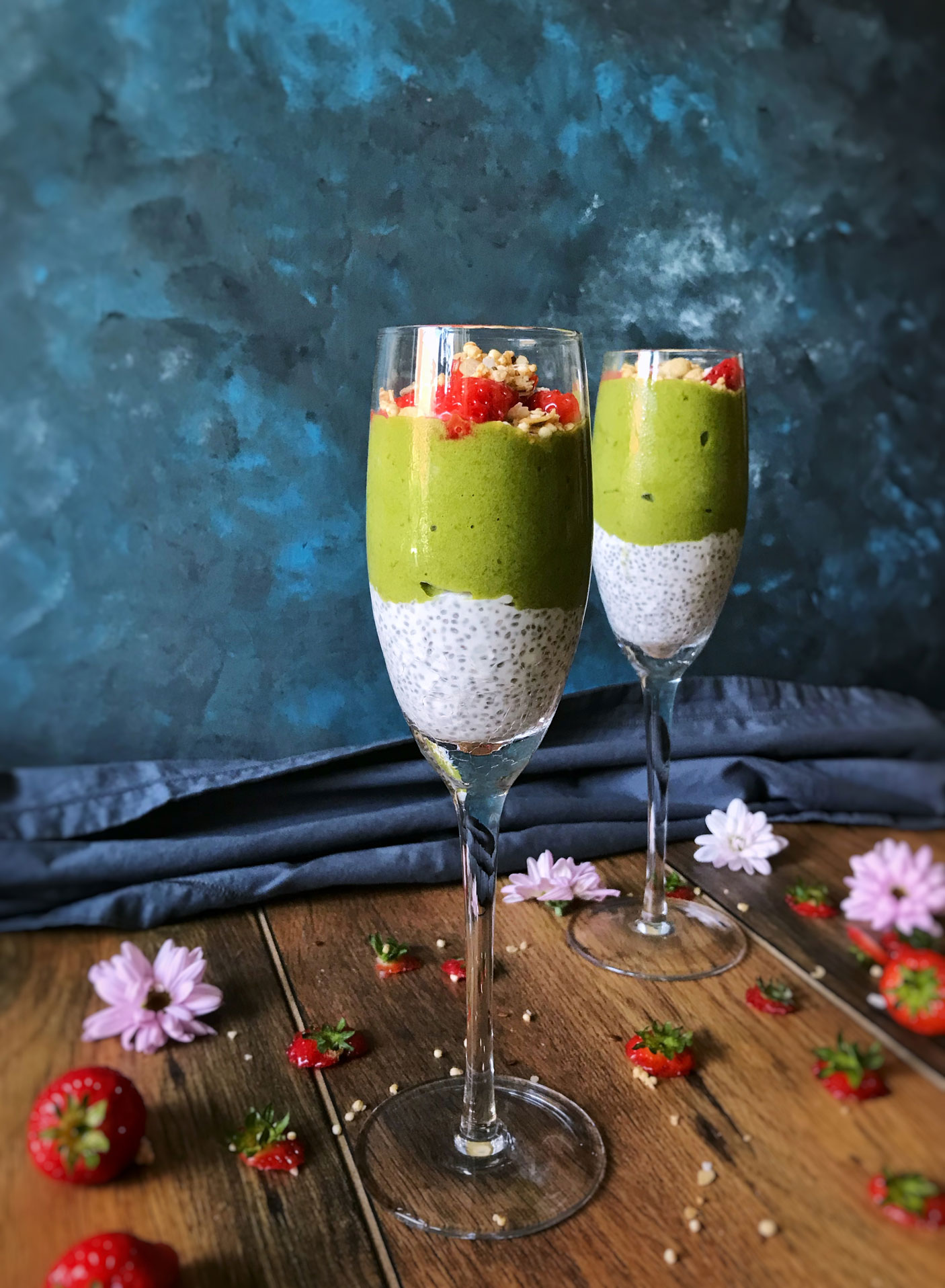 Matcha nice cream with chia pudding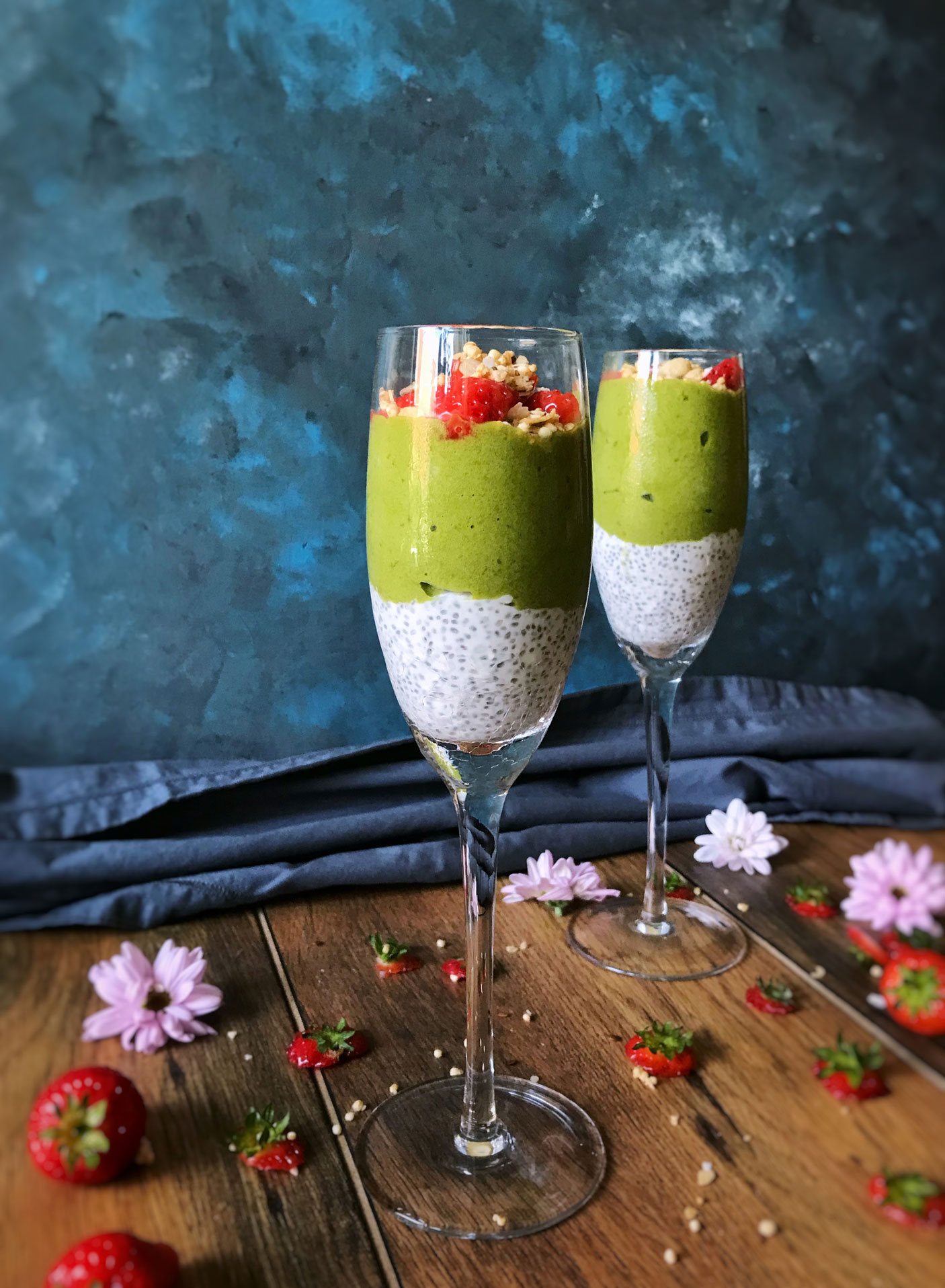 | | |
| --- | --- |
| Prep Time: | 5 mins (soaking chia seeds over night or one hour) |
INGREDIENTS
For the nice cream

2 organic frozen bananas
1 tsp organic matcha tea powder
Coconut original milk to blend (any plant based milk will do)
1 tsp of honey or maple syrup (optional)

For the chia pudding

3 tbsp whole chia seeds
2 heaping tbsp Greek style vanilla yogurt (plant based to make it vegan)
1/2 cup coconut original milk or any plant based milk
instructions
Mix the ingredients for the chia pudding and set aside for over night or even couple of hours.
Blend the nice cream ingredients in a powerful blender, scrapping the sides ever now and then.
To arrange add the chia pudding at the bottom of two glasses, then top with the nice cream.
Top with fresh strawberries and some popped quinoa for extra crunch.
Enjoy right away.