Matcha dark Chocolate Chip cookies
If you thought matcha was only for latte, then you haven't seen the other delicious side of it ;) These cookies are so delicious, the matcha gives it that extra zing. With dark chocolate chips an added addition because why not ;) I try and add matcha to many of my recipes.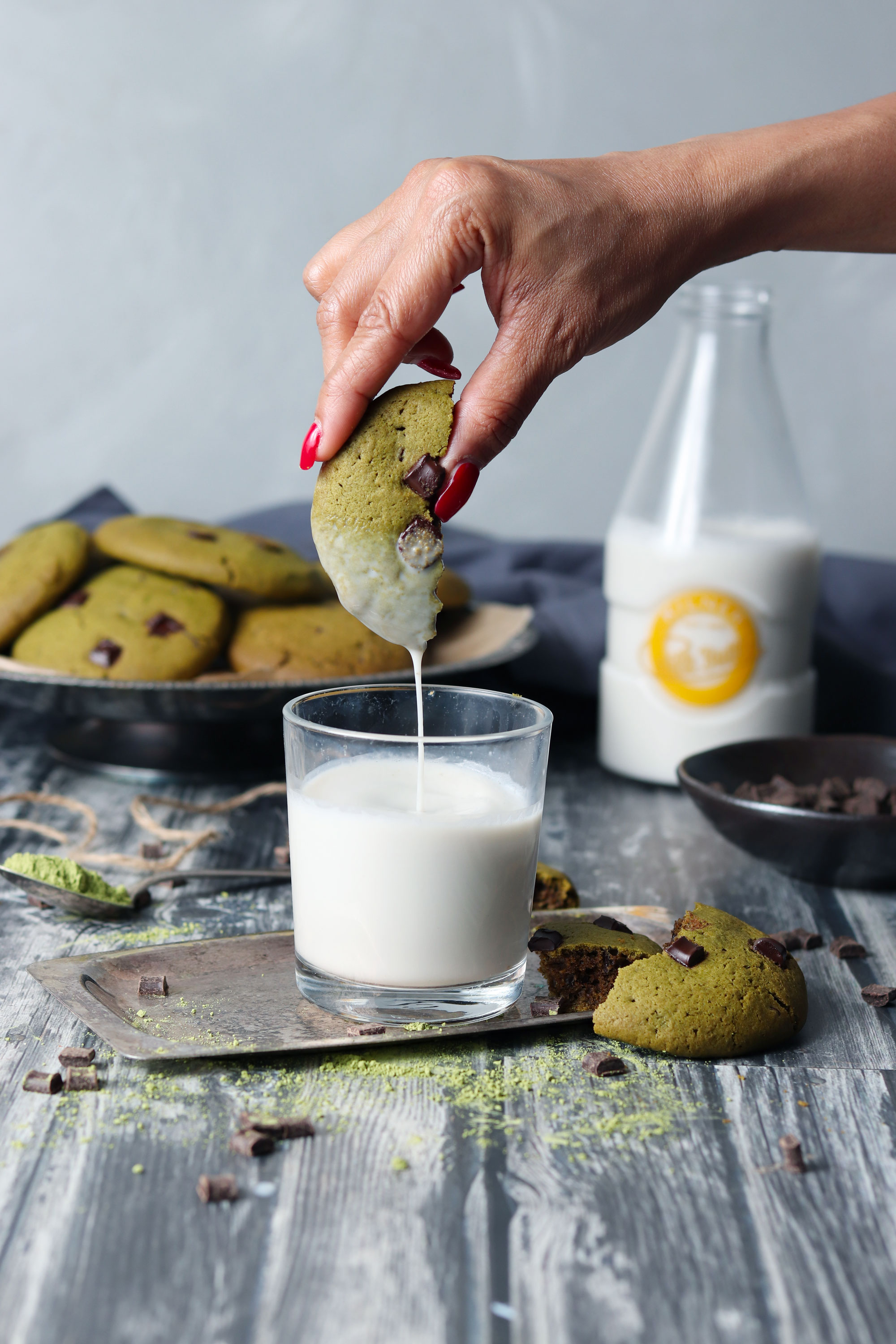 I absolutely love Green Tea House organic Matcha powder, their organic premium matcha is certified organic by the Ministry of Agriculture, Forestry and fisheries of Japan and is grown with only natural organic fertilizers with no added chemicals or pesticides. Many other Green tea companies harvest their green teas two to four times per year they lose their taste and aroma, but Green tea house harvest their green tea only once per year.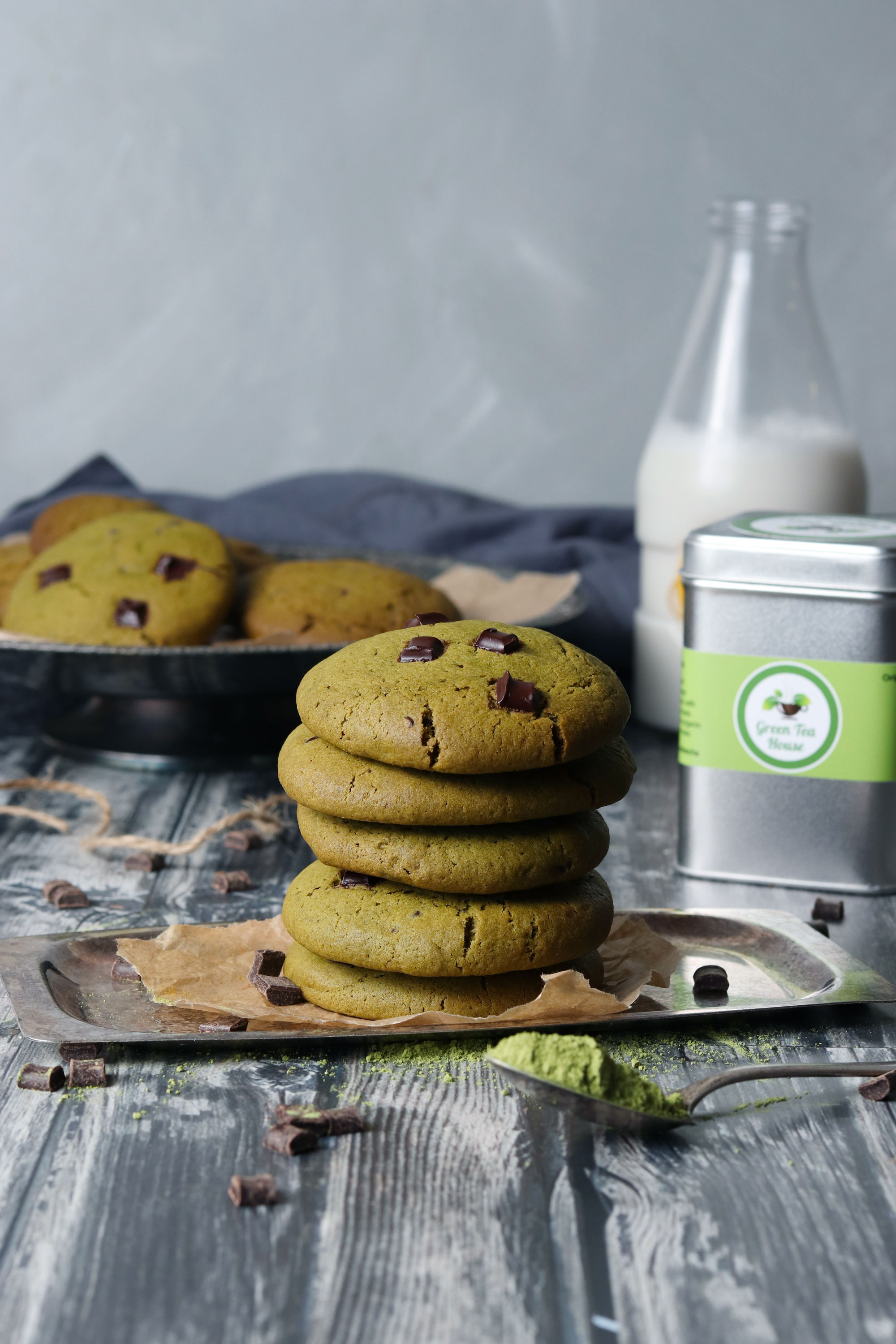 The health benefits of matcha is absolutely amazing, just to mention a few -
Matcha tea not only provides vitamins and minerals but it is very rich in antioxidants
Boots metabolism
Energy booster
Anti aging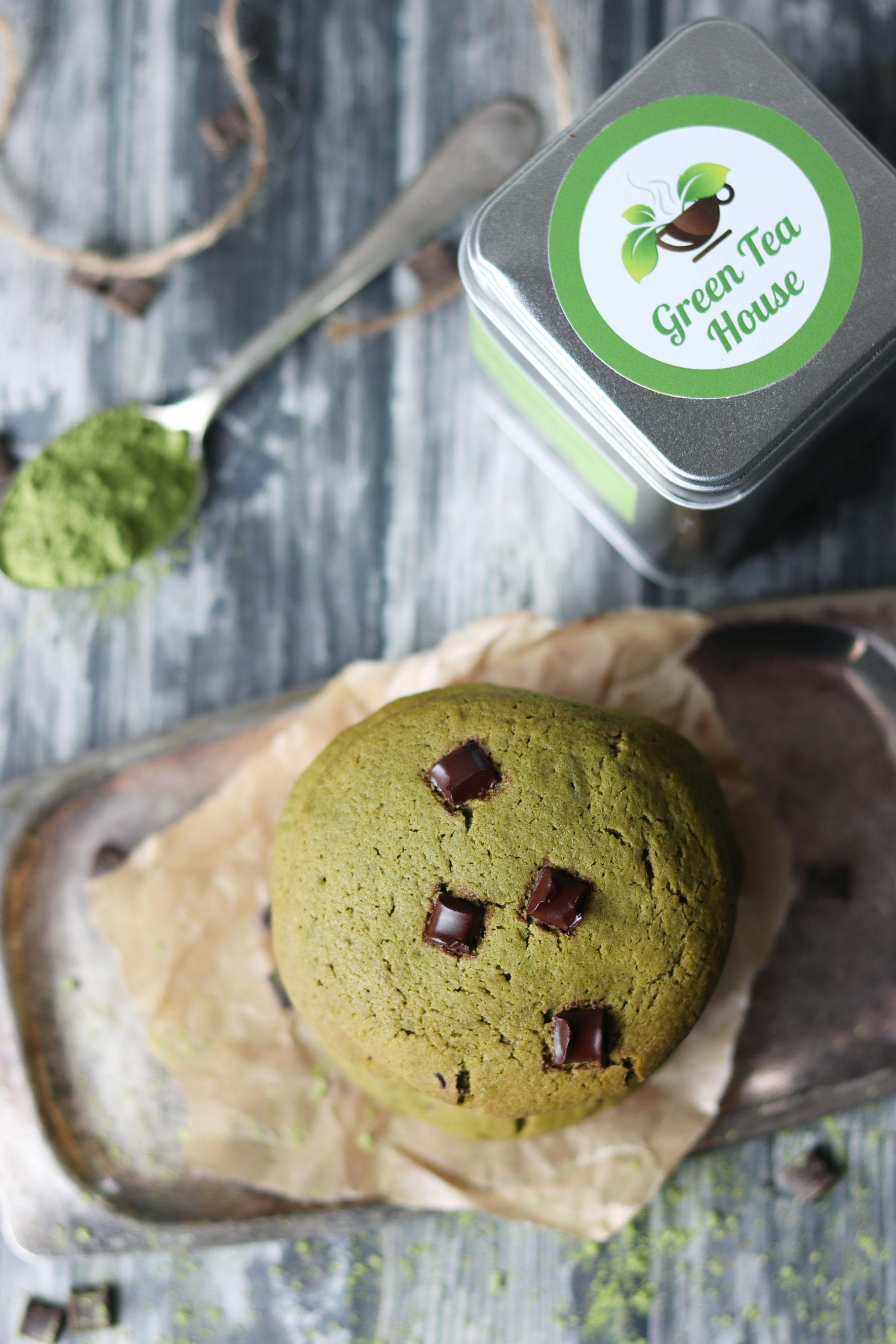 These cookies are not sugar free, but I have used brown sugar, coconut suagr works well too. I have made big size cookies, you can reduce the size using only a teaspoon size of the dough. Can be even made without the chocolate chips, but would recommend adding them becaause why not :) So perfect when you have that sweet cravings.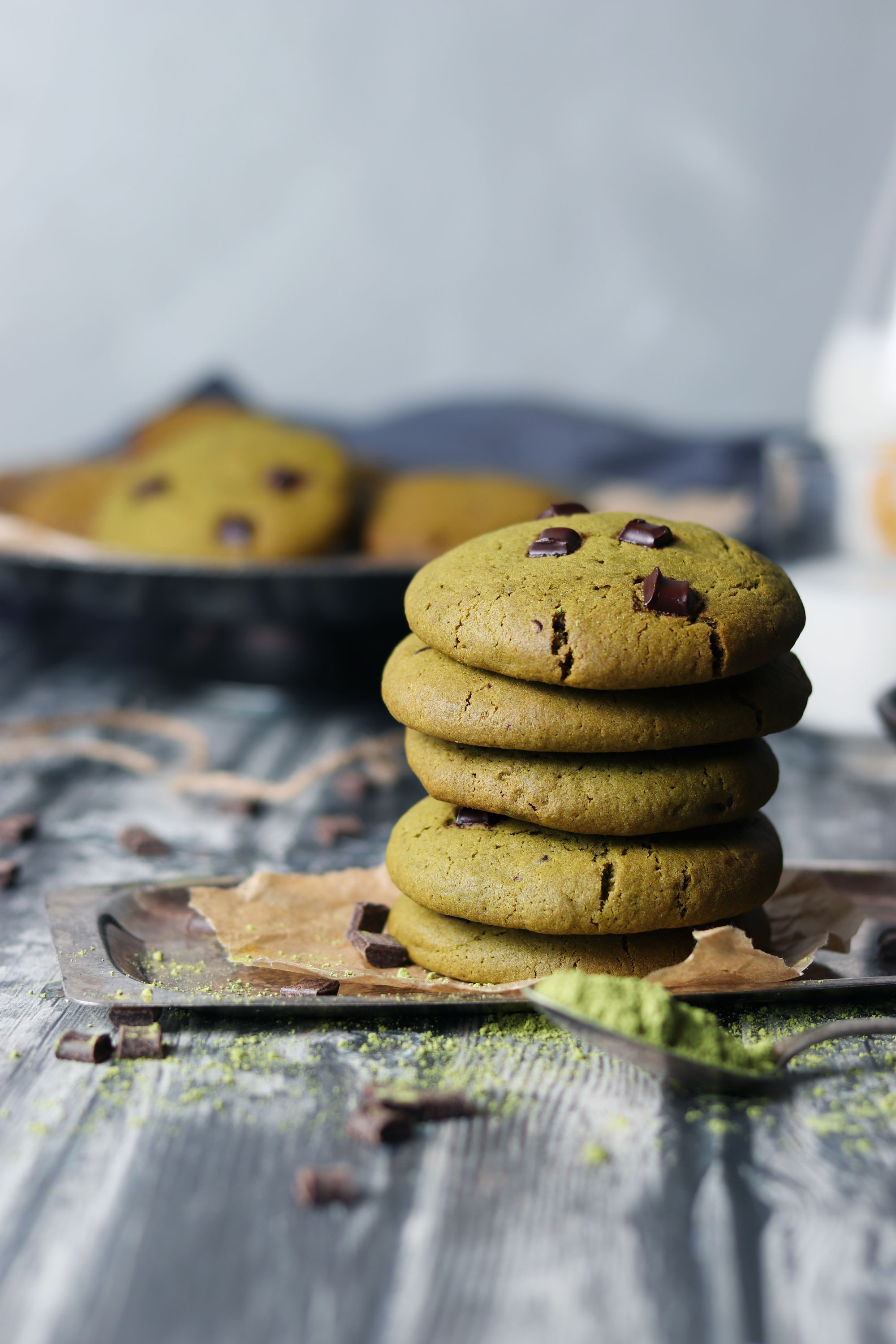 I have tried their matcha for various other recipes like Matcha blueberries wholewheat pancakes my recent favorite which was published in The Taste March edition :)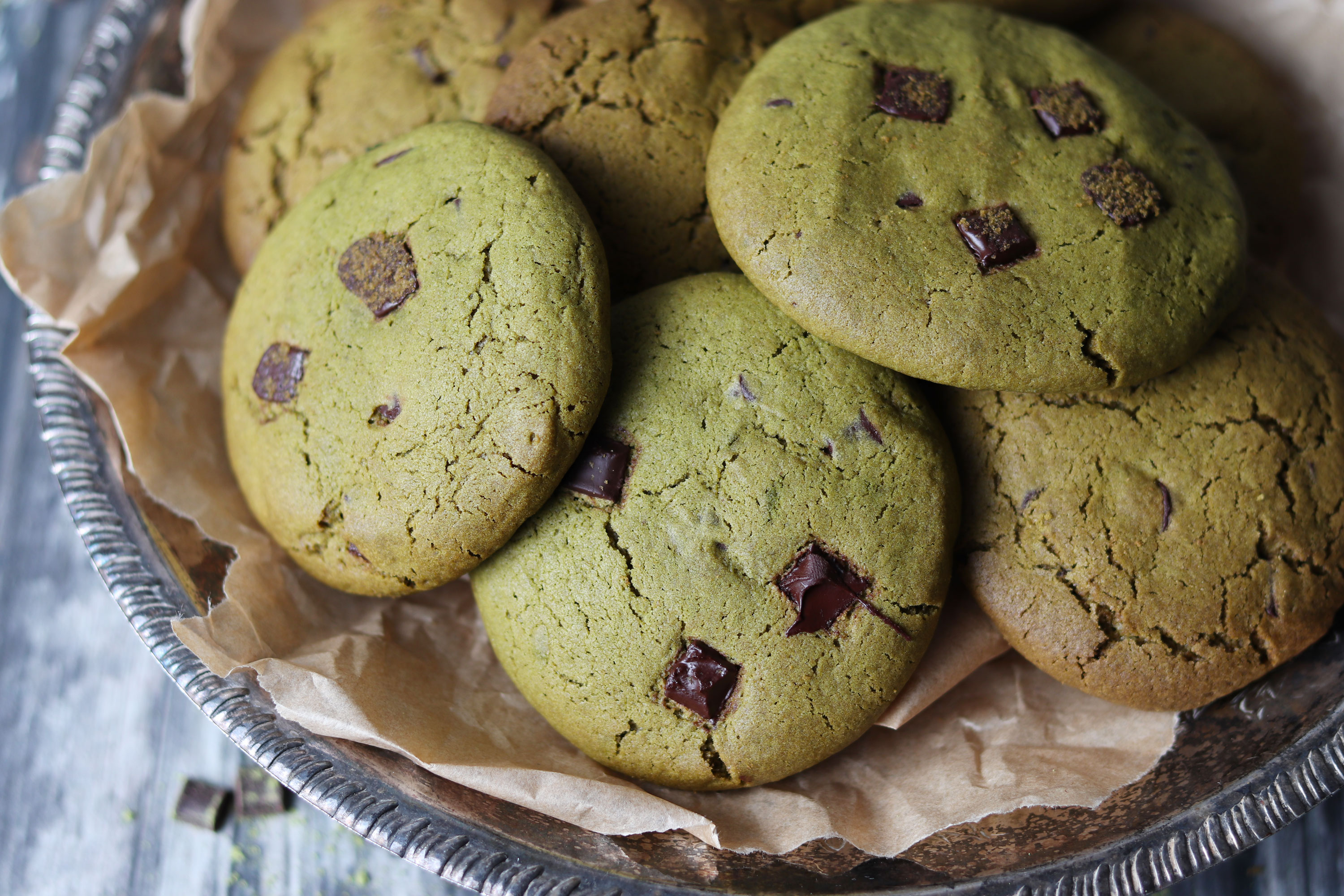 There is also summery recipe like Matcha nice cream with chia pudding if you fancy something more cooling :) swap this for ice cream a much more healthier option.
Let me know how you like these cookies, they are so easy to make, less hassle, filled with flavour and very tasty, not to mention healthy too :)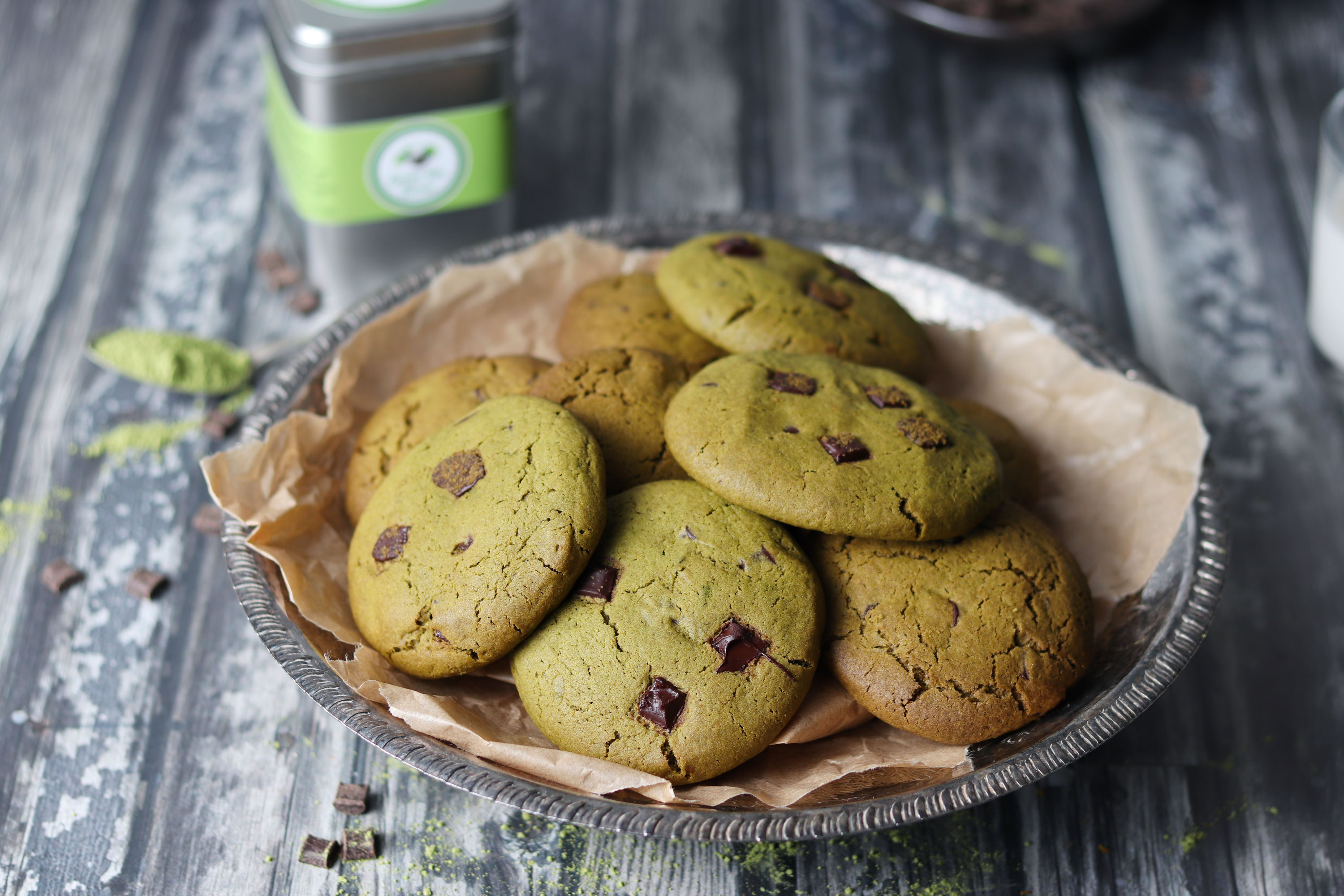 If you liked what you saw here, please free to share it with family and friends. You can find me on Facebook, Instagram, Twitter and Pinterest
Happy Baking!
Hugs
S!
Matcha dark Chocolate Chip cookies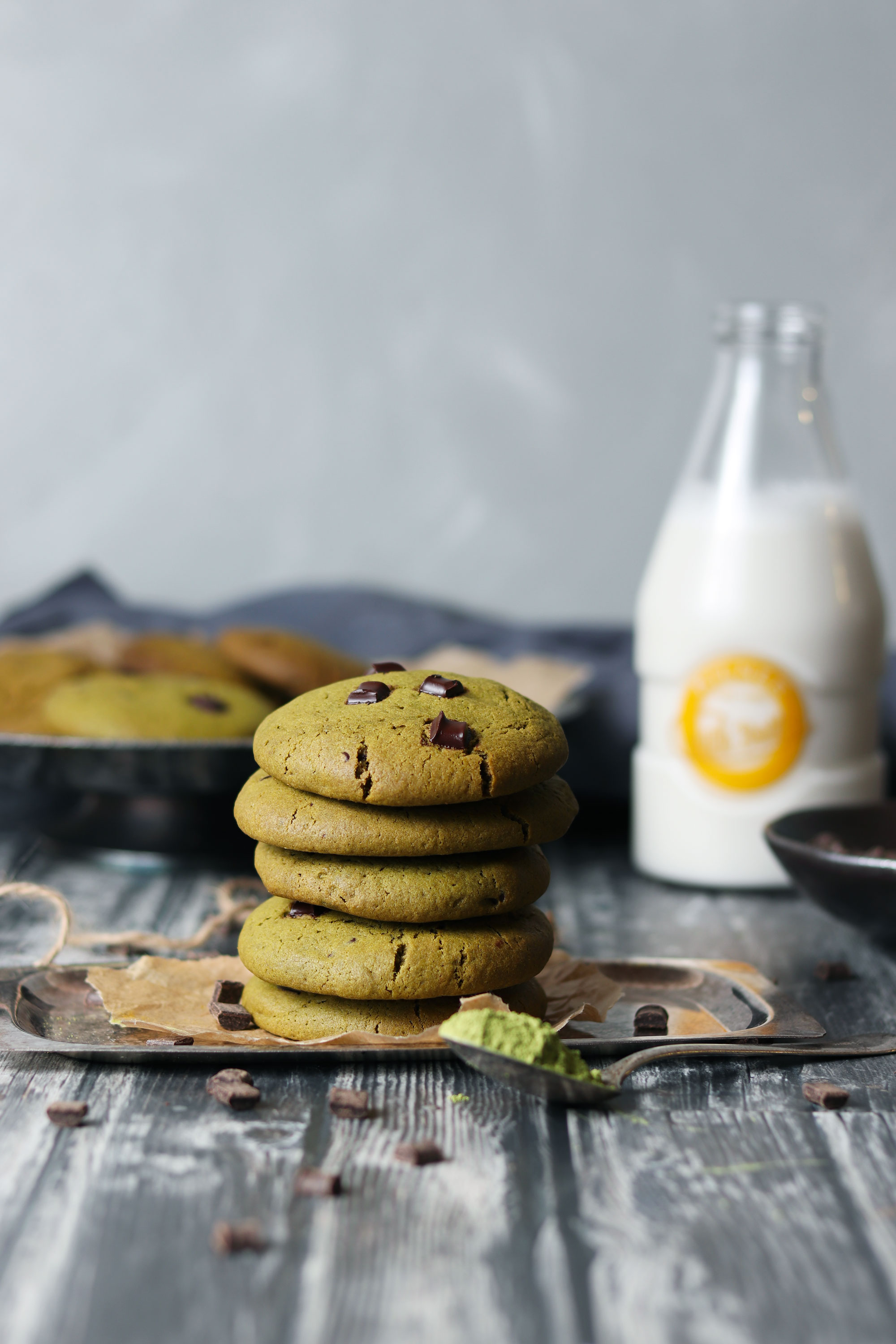 | | |
| --- | --- |
| Servings: | Makes about 10 to 12 cookies |
INGREDIENTS
100 grams unsalted butter softened
75 grams dark brown sugar or coconut sugar
1 egg
1 tsp vanilla extract
1/2 tsp salt
1 tbsp milk of choice
1 tsp Baking powder
1 1/2 cup self raising flour - 170 grams
50 grams dark chocolate chips
1 and 1/2 tbsp Green tea house premium organic matcha powder
instructions
Pre-heat the oven to 180 degrees Celsius and line a baking tray with parchment paper.
Beat the butter and brown sugar until soft and creamy for about one to two mins using a hand mixer or

or using a wooden spoon

by hand.
Add the egg and vanilla extract and beat for one minute.
Now add the flour, baking soda, salt and matcha powder and milk of choice. Mix well until all nicely combined. Do not over beat.
Now add the chocolate chips and using a spatula mix the chocolate chips into the mixture.
Take a tablespoon of the mixture in your hand and make a ball, press down on the baking tray. Bake in pre-heated oven for 15 to 18 mins. Keep an eye each oven heating may vary.