Salmon and veggies whole-wheat pasta in a dairy free cream sauce
After Christmas is over I was so so badly craving for something really light on my tummy but no compromise on the taste and health, That's when I decided to make a simple pasta with a delicious creamy sauce sans the dairy.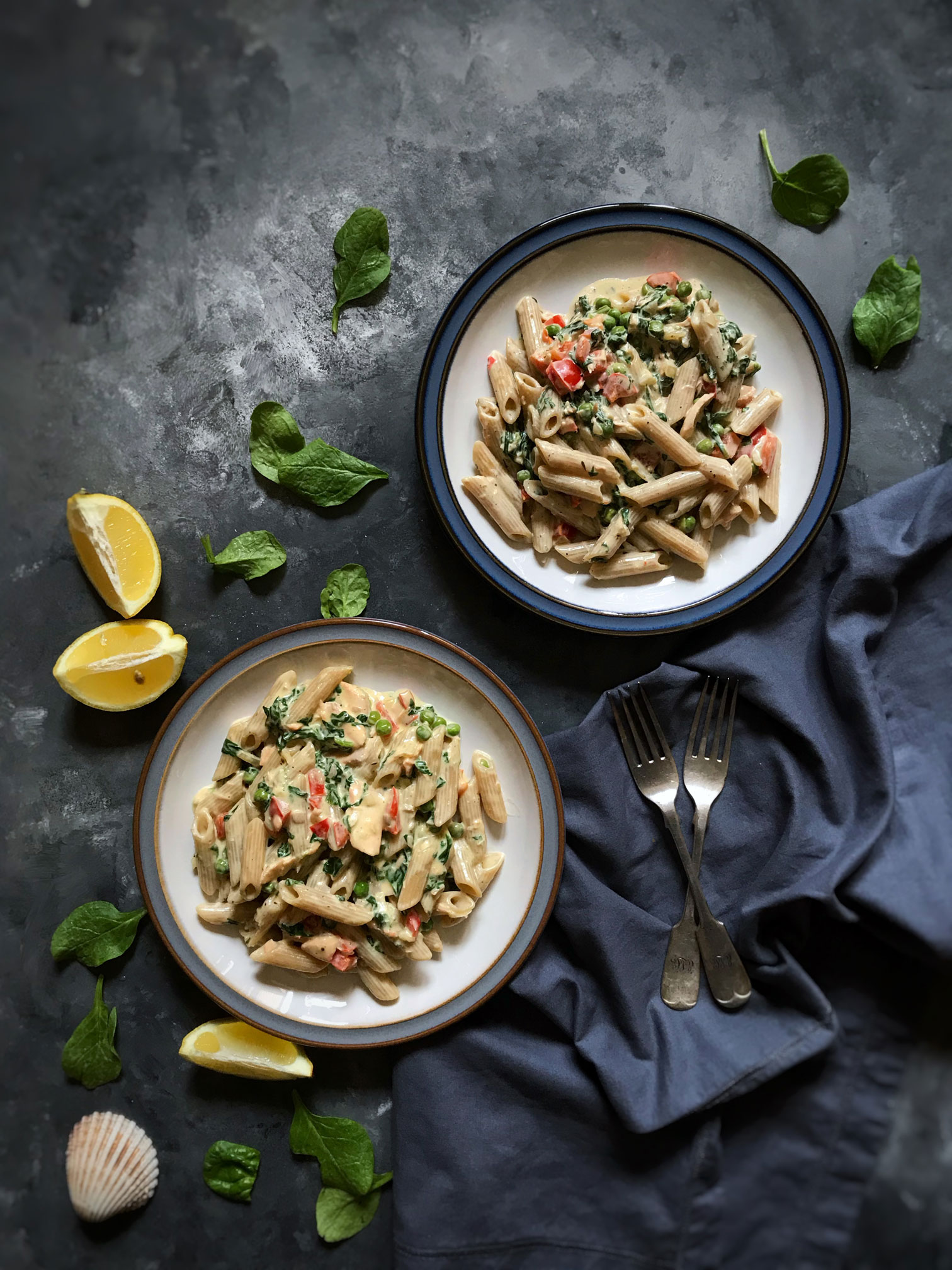 As I am intolerant to diary this recipe is just perfect. Also the soya cream that I used has 42% less fat than regular dairycream! well that's quite a significant difference. So this is a guilt free dish, enjoyed by the whole family. You can customize it based on your taste. Add more spices, more veggies or even replace the fish with chicken, or if you want to make it Vegan or vegetarian than can fully skip the fish. Any how you will enjoy it.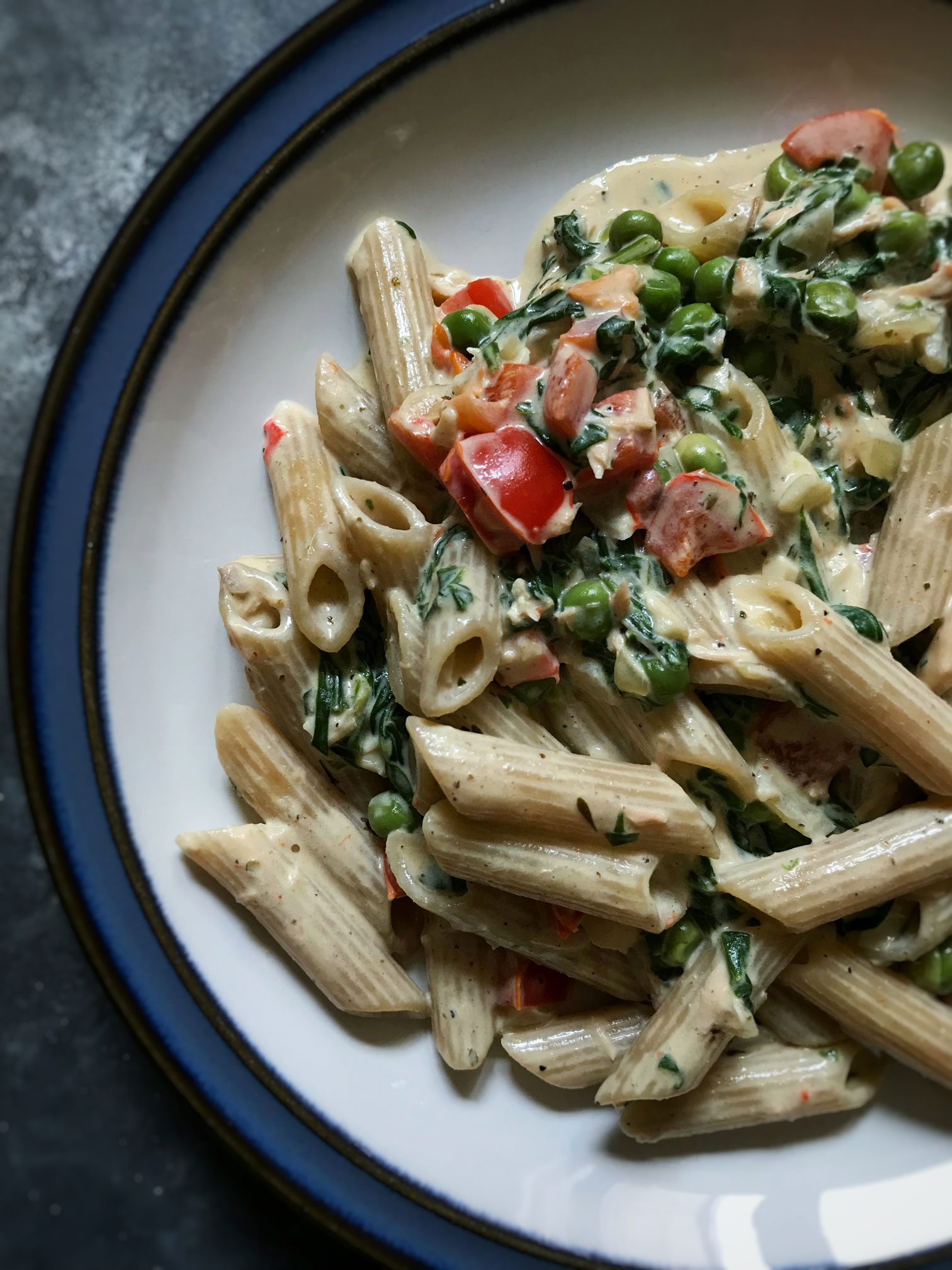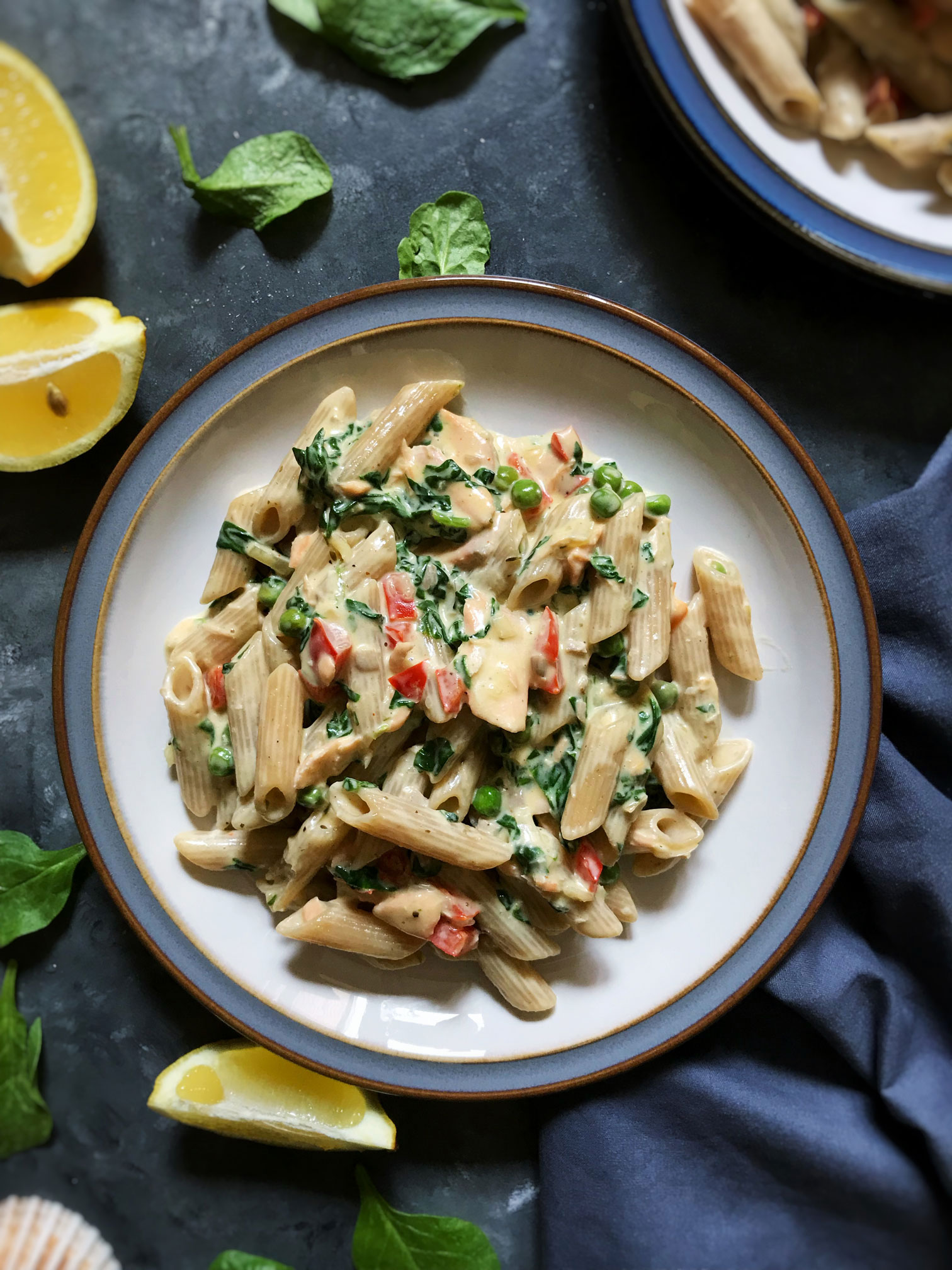 Salmon and veggies whole-wheat pasta in a dairy free cream sauce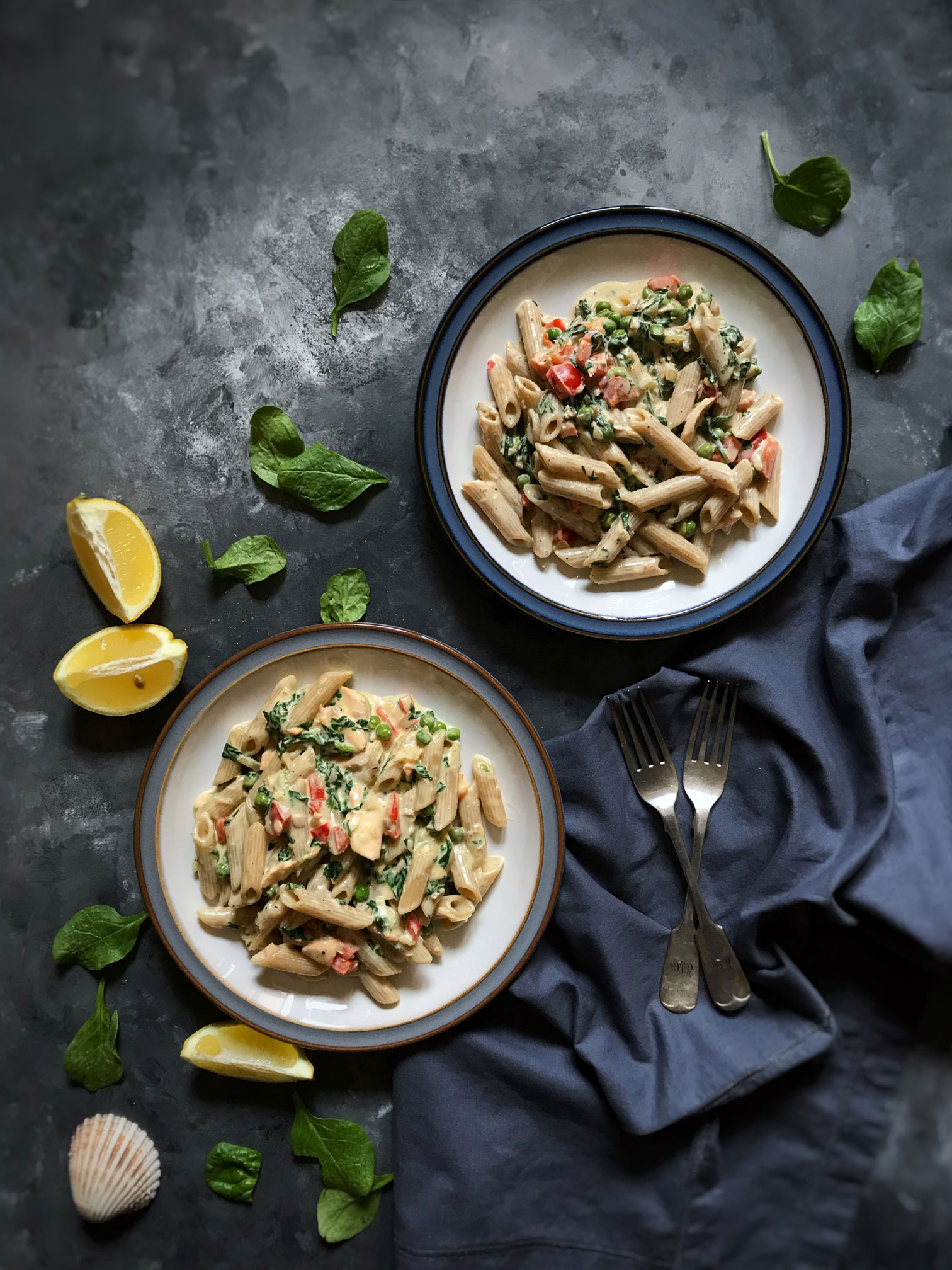 INGREDIENTS
Fillet of salmon or any boneless fish of your choice (without skin)
One small onion
Two cloves of garlic
One red or orange or yellow pepper
Half cup green peas
Handful of fresh spinach
1 tbsp extra virgin olive oil
120 to 130 ml of Soya single cream
Half tsp mixed Italian dried spices
Pink Himalayan salt to taste
Pepper to season
170 grams whole-wheat spaghetti or any pasta (approx 85 grams per person)
Two wedges of lemon to squeeze on in the end
instructions
Finely chop all the veggies
In a non stick pan heat one tbsp of extra virgin olive oil
Add the onion and saute until translucent
Add the chopped garlic and saute for a min
Add the pepper, green peas and spinach and fry for 3 to 4 mins
Add the dried spices and season with salt and pepper
While the veggies are still cooking, make some room on the pan and add the fillet of salmon into the pan, cover the lid, reduce the flame and let the fish cook.
Flip the fish, let it cook nicely on both sides about 5 to 6 mins
Once the fish looks done, take a wooden spatula and break the fish into small pieces.
Stir everything well to combine.
Cook the pasta as per the package instructions.
While the pasta is cooking add the cream into the pan and mix well, simmer for 2 mins on low flame.
While straining the pasta reserve about two to three tbsp of the water
Once the pasta is done, add it to the veggies and fish mixture
Add the water from the pasta to the pan and give it all a final good stir and squeeze the juice from two lemon wedges, serve right away!