Pumpkin spiced dark chocolate chunks oats cookies
One bowl is all it takes to bake these delicious cookies, with a healthy twist these cookies are guilt free and refined sugar free. An easy cookie can be enjoyed with your favourite cuppa or a glass of milk.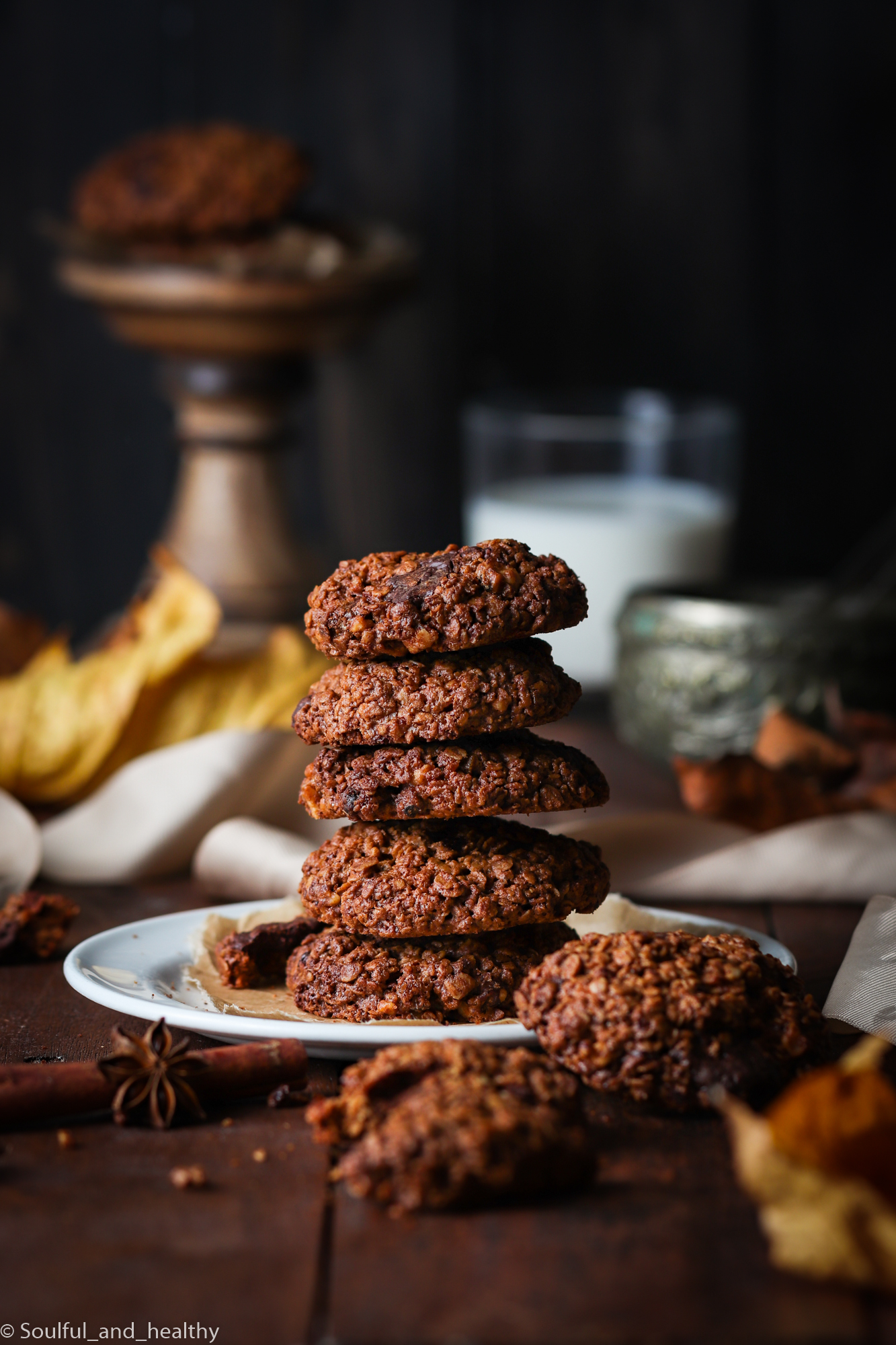 The only added extra sugar is in dark chocolate chips which can be avoided if don't want any sugar at all, but who doesn't like that extra chocolate chips in cookies.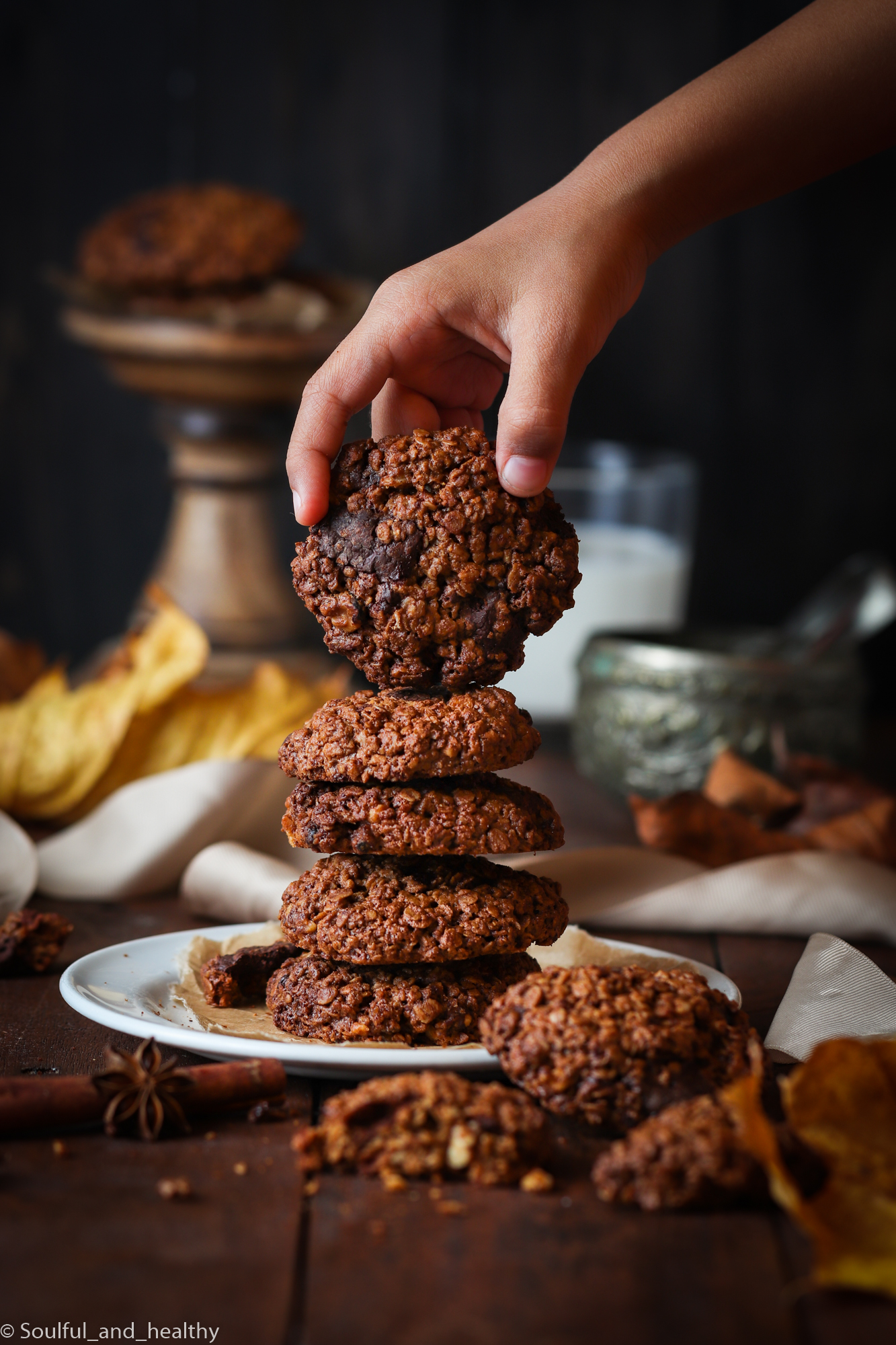 I baked these beauties chilly afternoon to keep my little boy busy, it hardly took couple of minutes to get it ready and the only time consuming part is the baking :)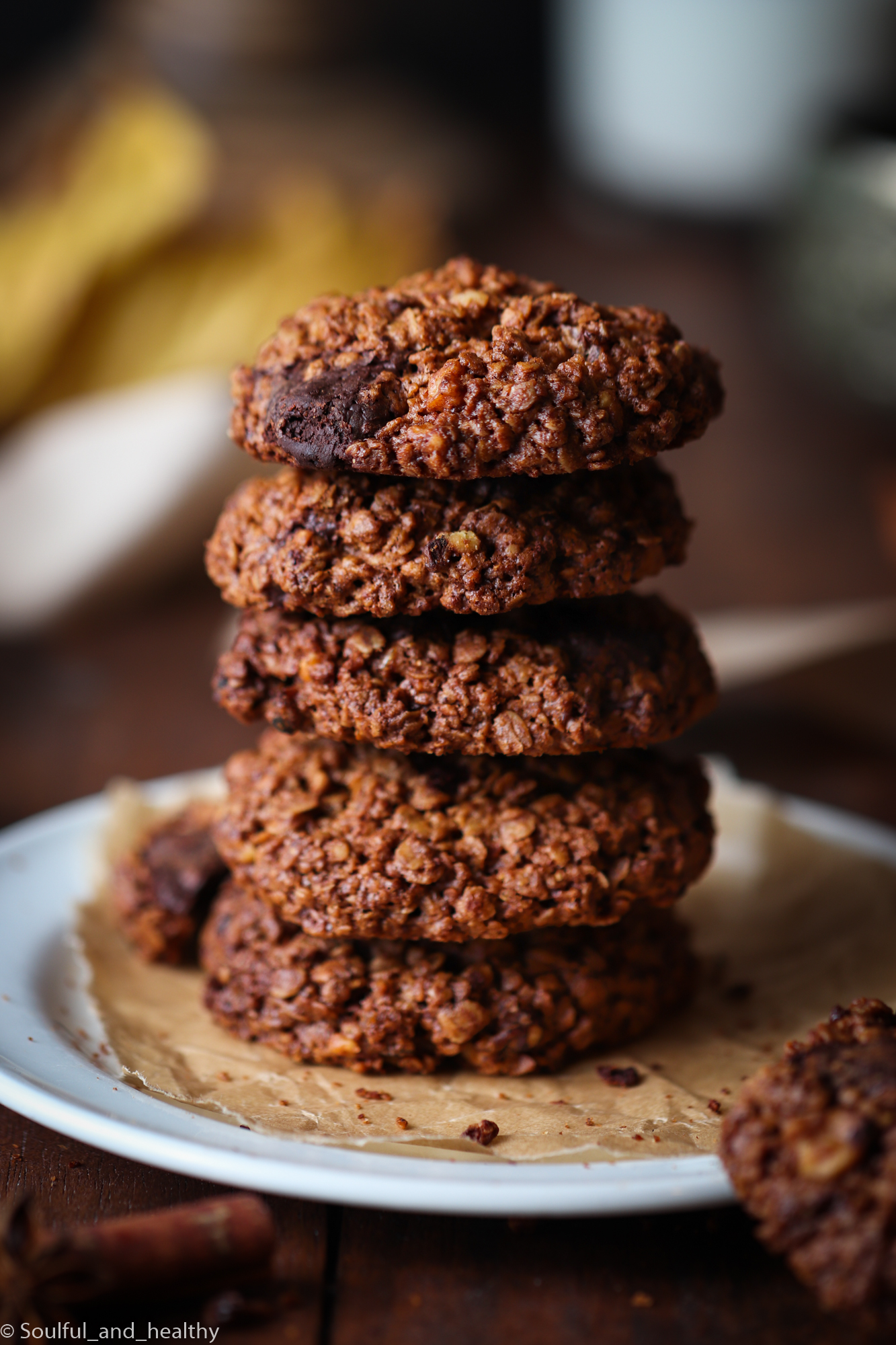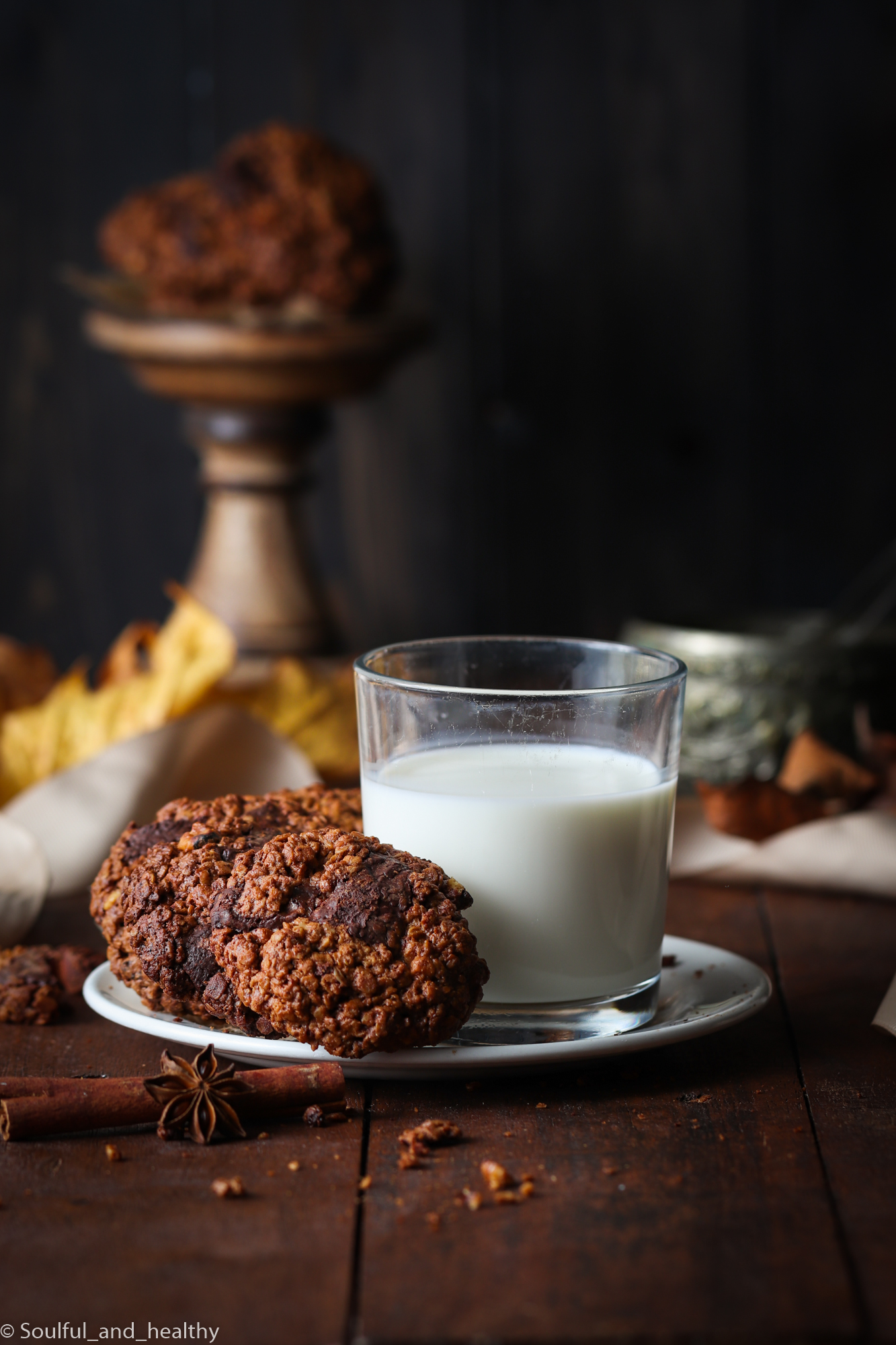 I love the hint of pumpkin spice that I used for these cookies, they taste and smell so festive!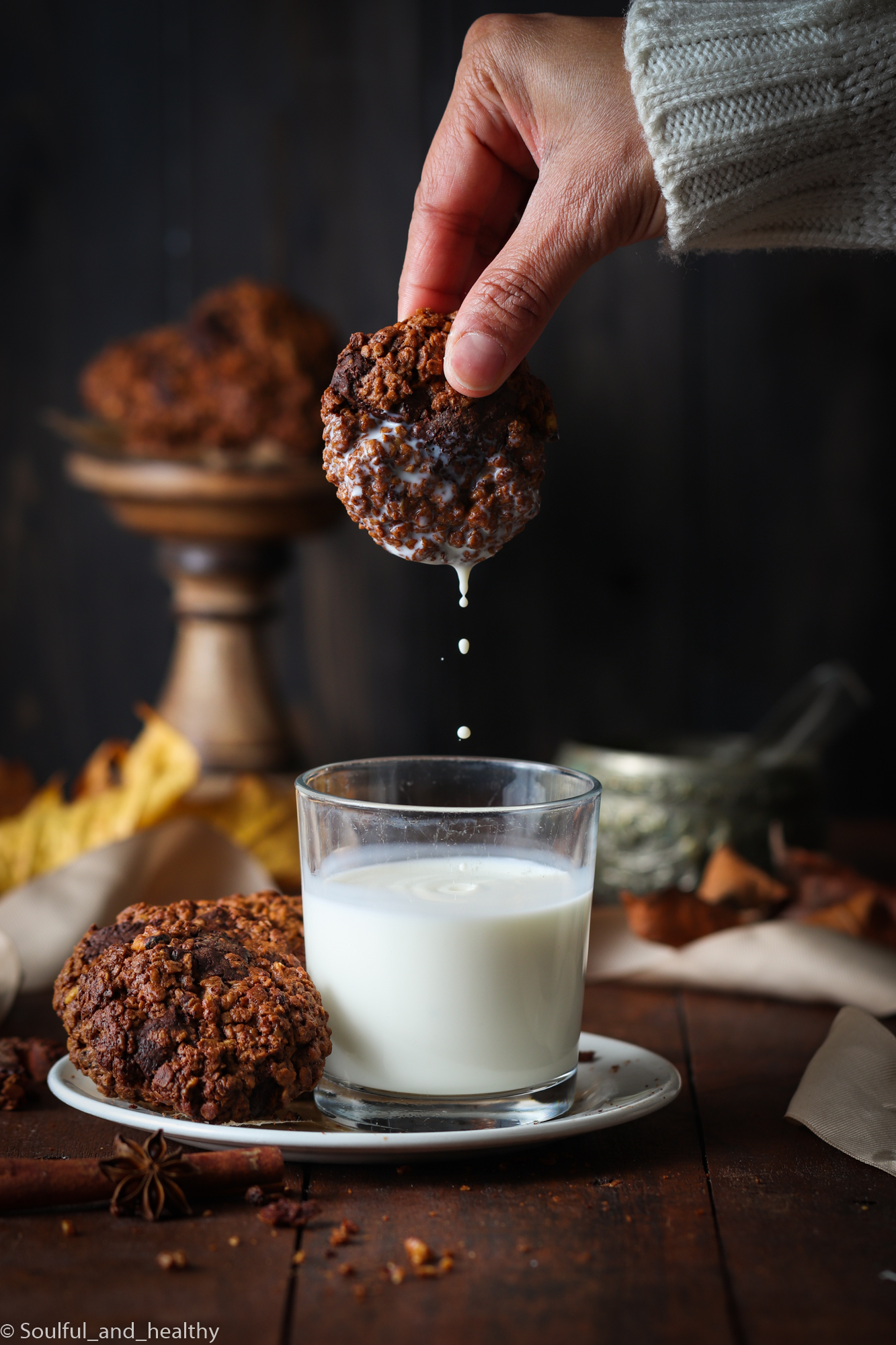 Pumpkin spice and everything nice ;) ha I always wanted to use that line :D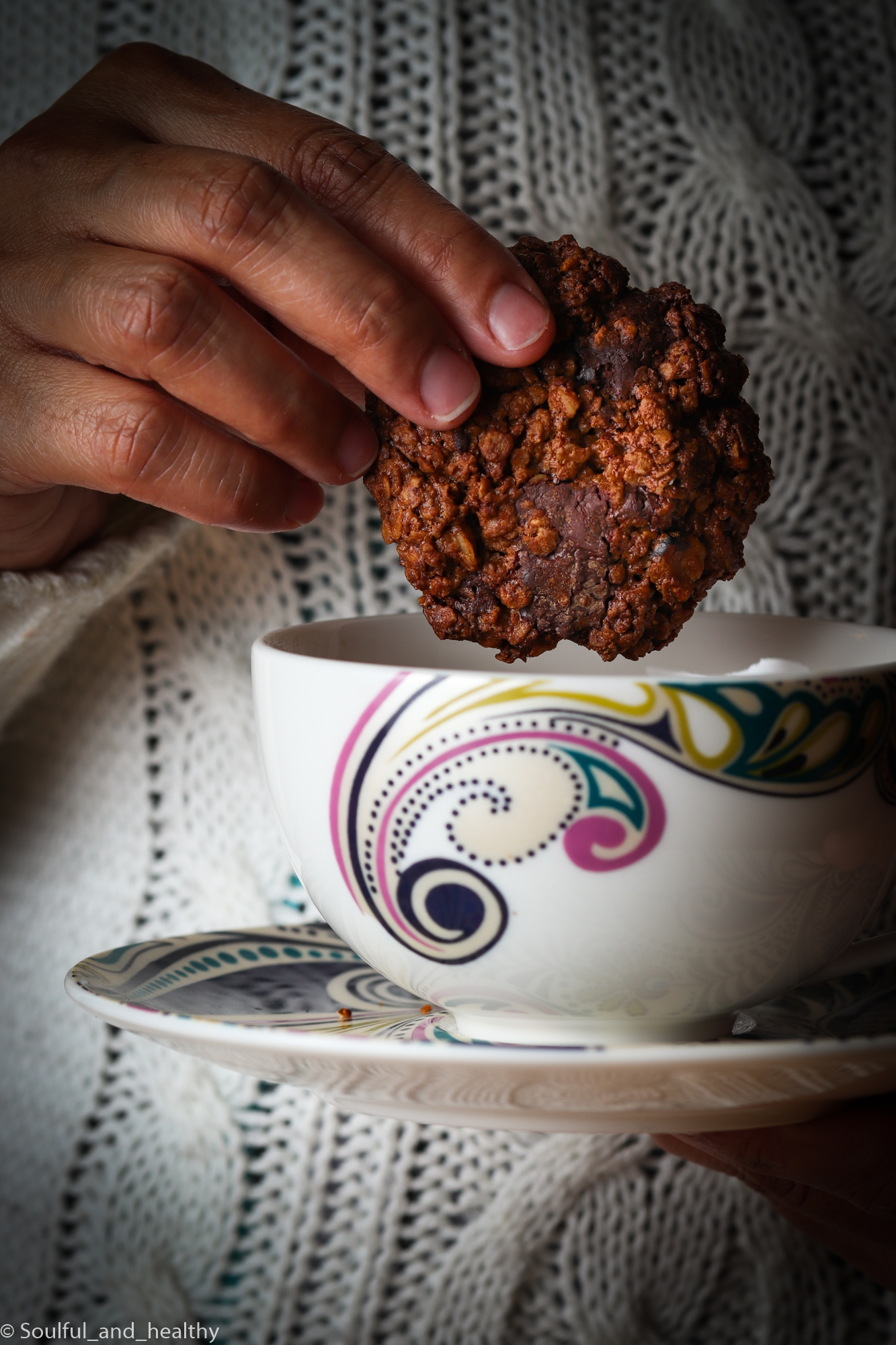 If you are looking for some sweet treat but want it healthy then these cookies are a must try. Even great if you want to gift them to some one. Bring on that festive season with these delicious home baked pumpkin spiced chocolate chip cookies.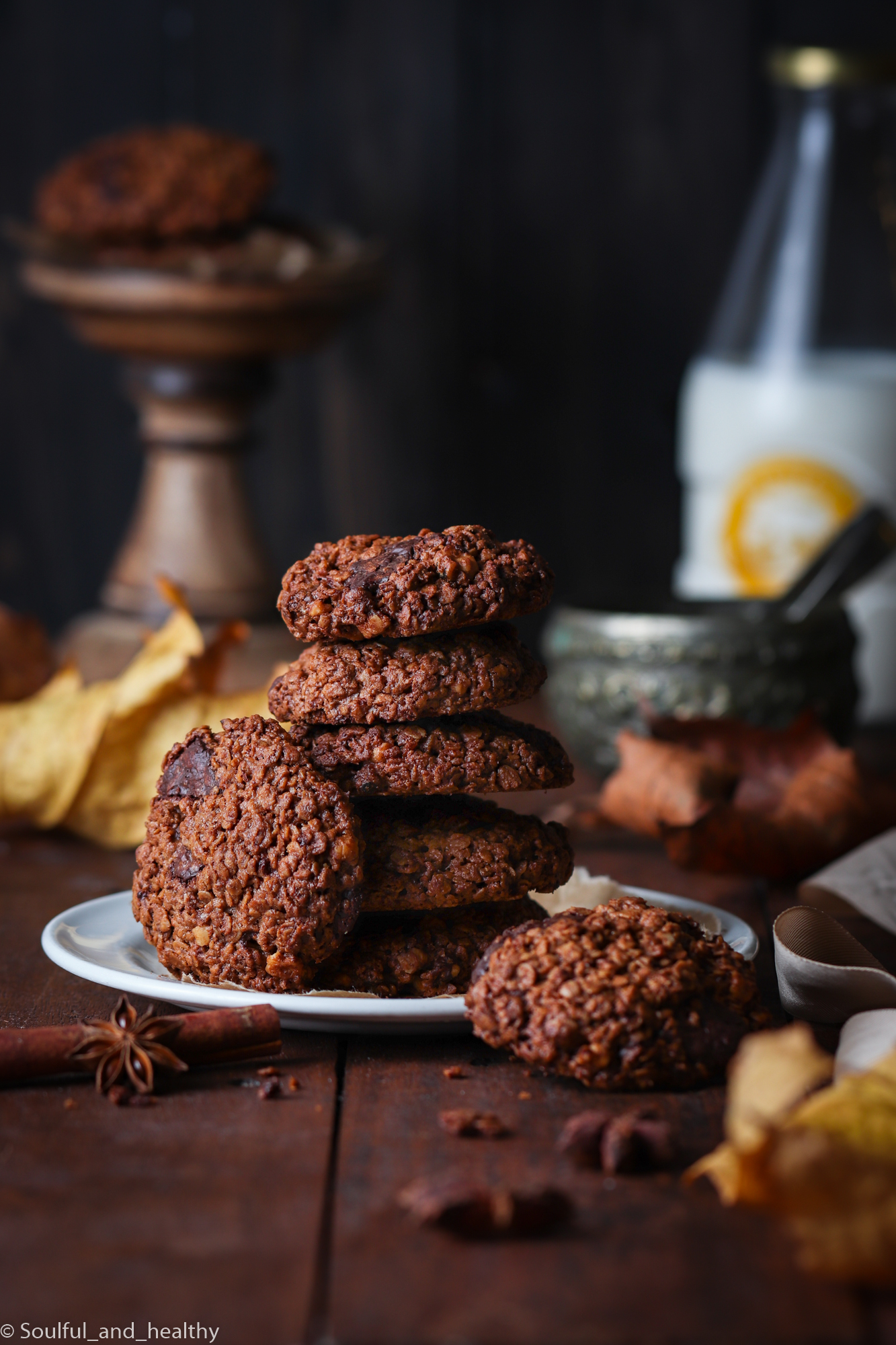 Please let me know if you tried my recipe, please feel free to tag me and use my hashtag #soulfulandhealthy on your lovely creations, so I don't miss them.
Liked what you saw here, please feel free to share it with family and friends. You can find me on Facebook, Instagram, Twitter and Pinterest
Warm hugs
S!
Pumpkin spiced dark chocolate chunks oats cookies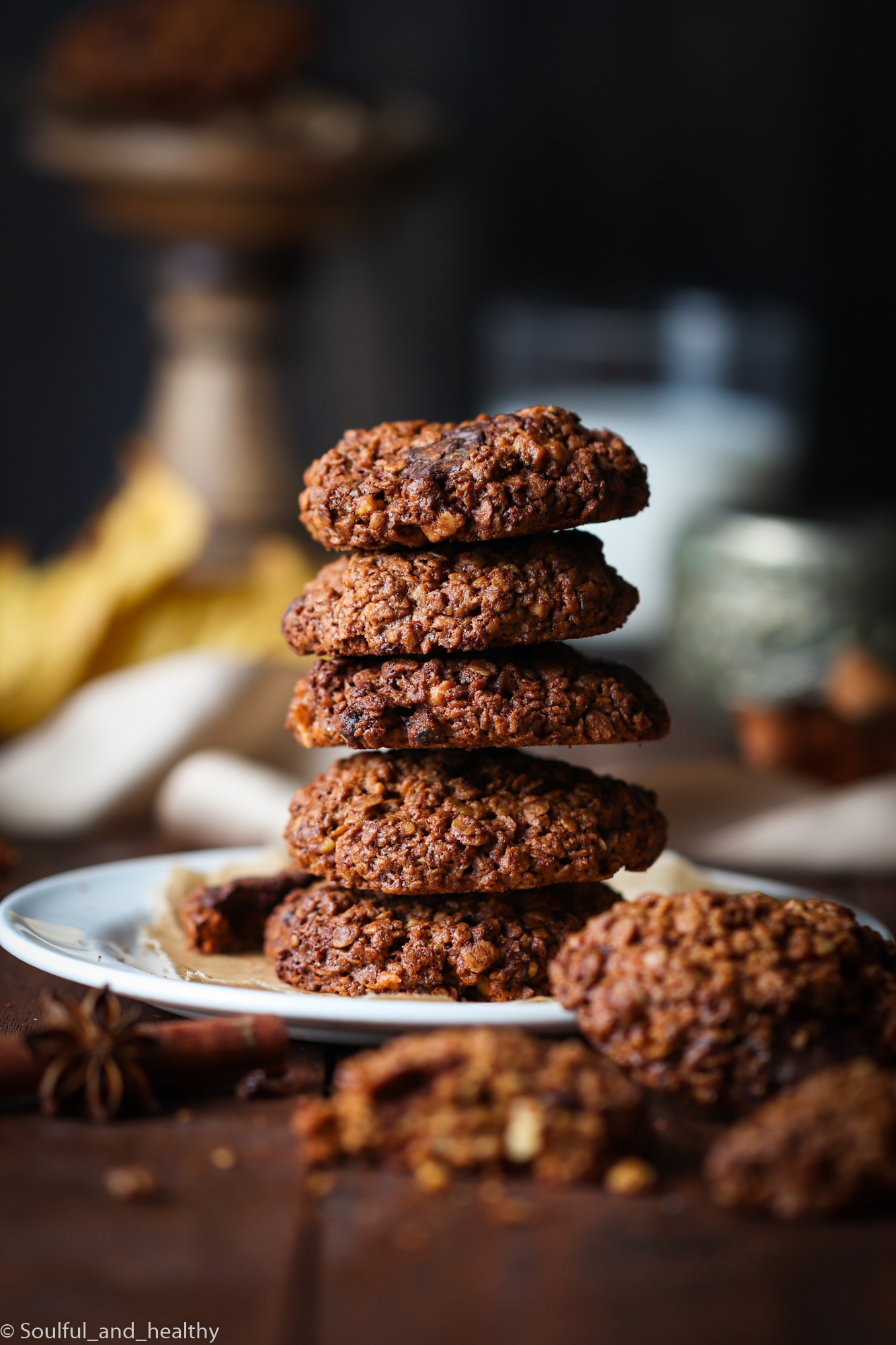 | | |
| --- | --- |
| Prep Time: | Under 10 mins preparation, 20 mins baking |
| | |
| --- | --- |
| Servings: | Makes appox 15 cookies |
INGREDIENTS
125 grams unsalted butter softened
1 egg
250 grams organic porridge oats
2 tbsp organic plain flour
20 grams walnuts
100 grams good quality dark chocolate chunks
instructions
Pre heat the oven to 180 degree Celsius. Line a parchment paper on a baking sheet.
Using a stand mixer or a wooden spoon, beat the butter and sugar until nicely combined, for two mins.
Add the egg and mix well.
Add the oats, pumpkin spice, flour and mix until combined. Don't beat the mixture too much.
Now add the chopped walnuts and chopped dark chocolate chunks, mix well.
Take about a tablespoon of the mixture by hand and pat it down using your fingers on the tray. Bake in pre-heated oven for 18 to 20 minutes. Keep an eye out, each oven heat may vary.
Remove from the heat and let it cool on the wire rack and enjoy!

I am an ambassador for Buy Wholefoods Online They are an online health food supplier based in Minster, Ramsgate, North East Kent, they have a wide array of organic, wholesome products and they deliver all over the UK and Europe. By using my affiliate link you can get a special discount. The Organic Coconut Nectar Sugar and pumpkin spice (linked) is available on their website.