Pineapple and coconut feels like a match made in Beach haven! :) I managed to recreate these popsicles which taste exactly like Pina colada but sans the booze :D so kids can enjoy it! I guarantee it tastes just like sipping a cocktail on a beach ;)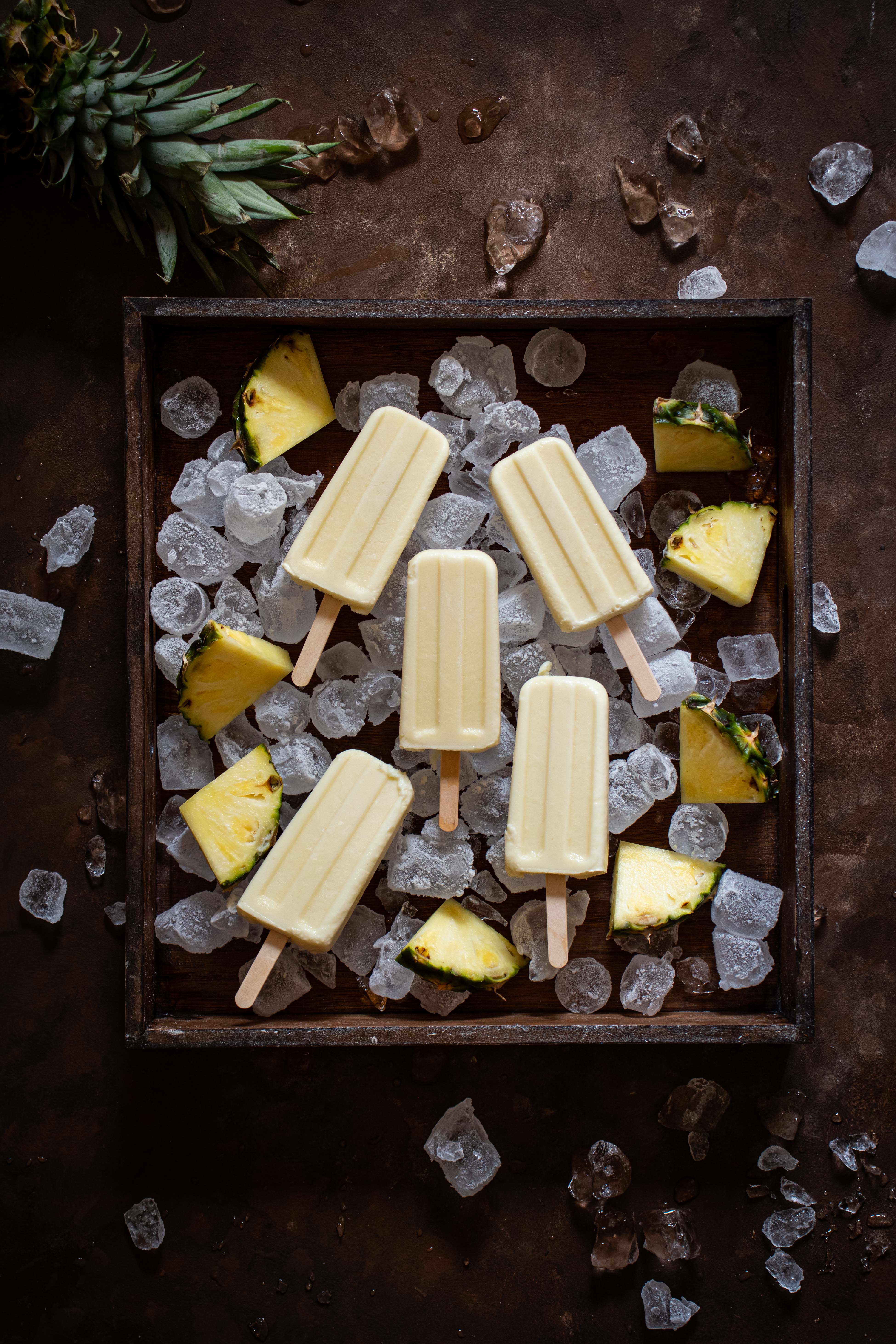 Last year before all the mess of 2020 began we managed to visit Goa and spent an entire week by the beautiful warm Arabian Sea just sipping cocktails, my favorite one being Blue Lagoon and Pina Colada. I am so happy and that we managed to pull this vacation off just before the pandemic hit us.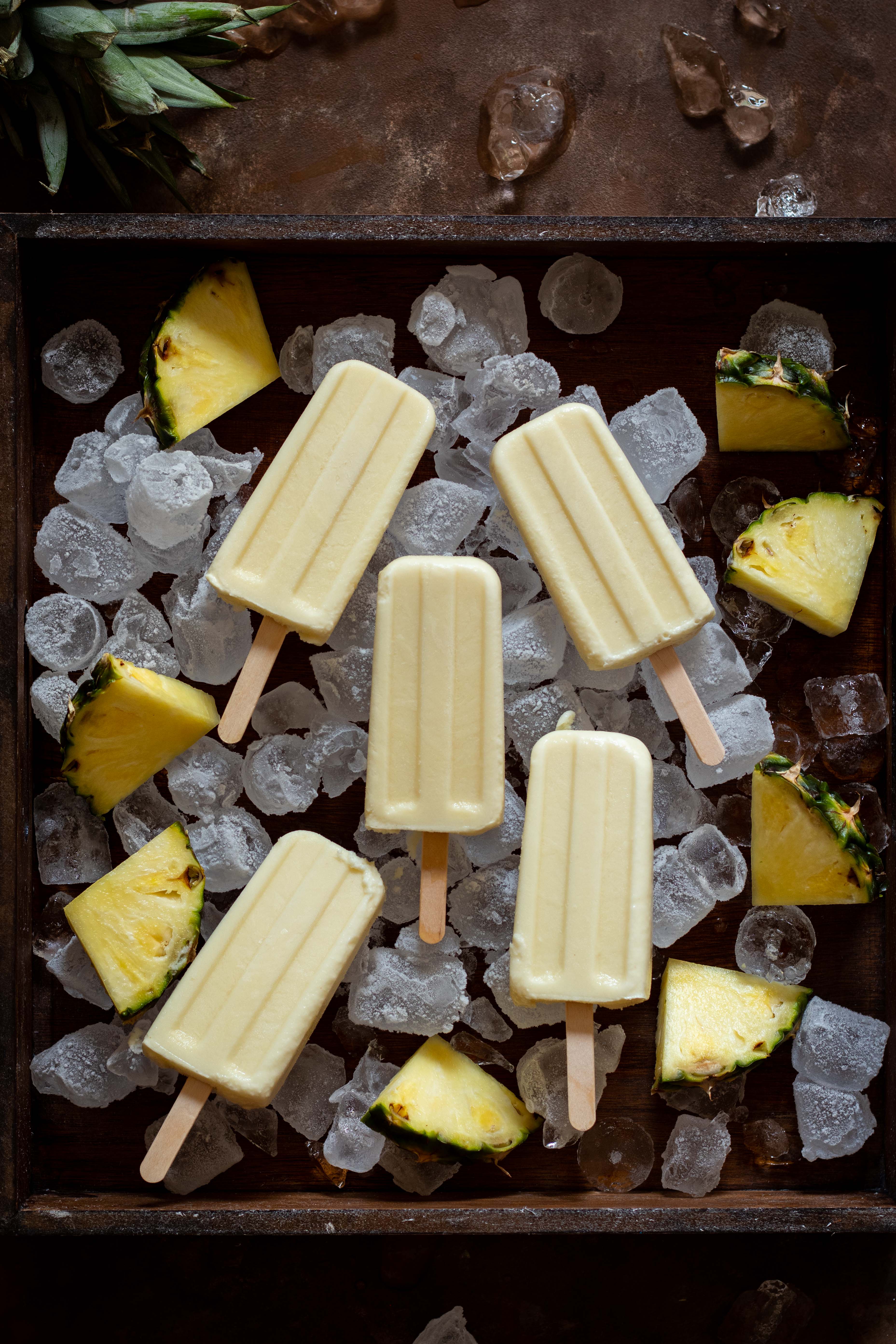 This year in Ireland we hardly had any summer to begin with, we still somehow did so much in those few sunny days we had here in Dublin and one such thing was just sitting on our balcony talking about the days in Goa and we make Pina colada at home, simple pleasures of life!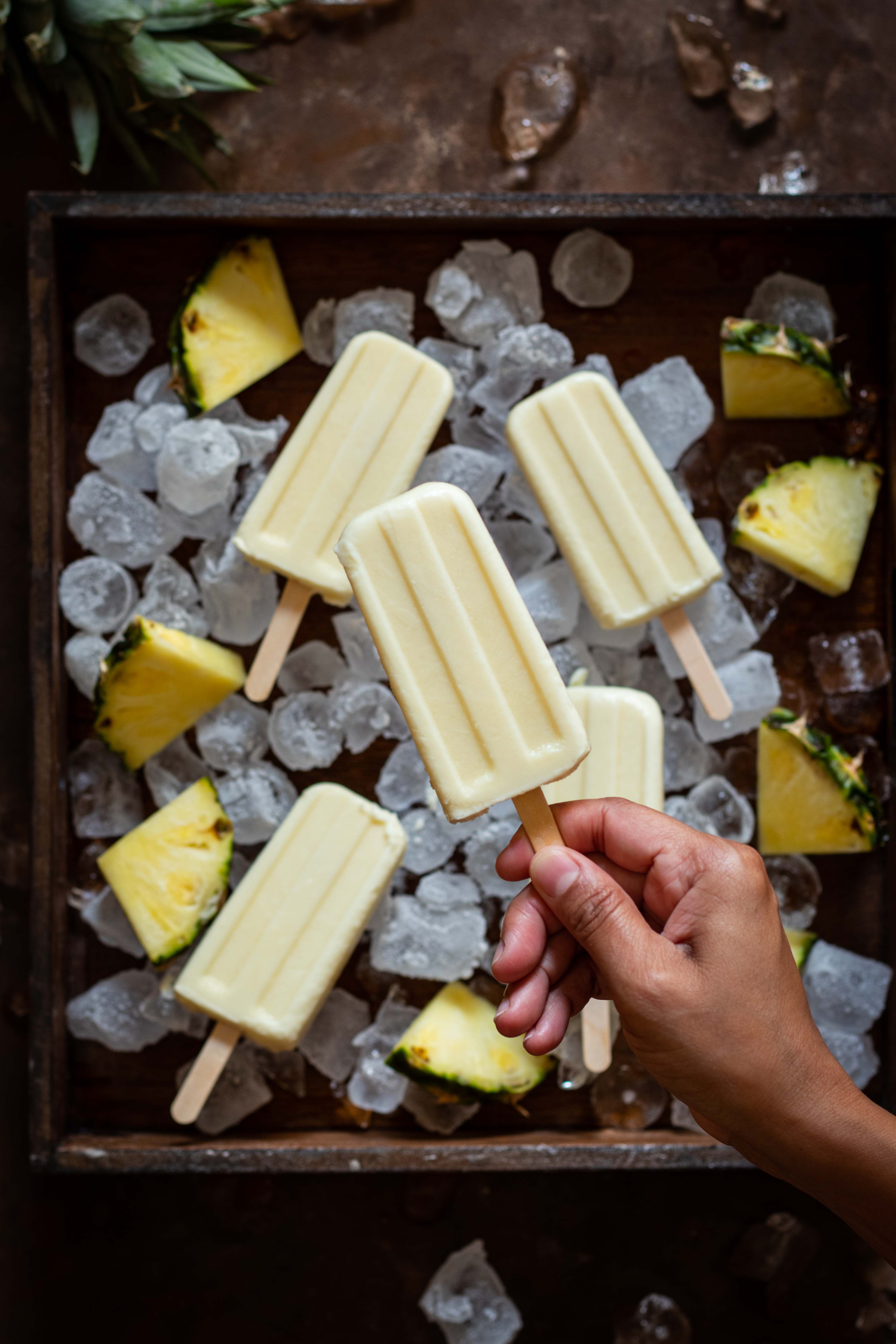 I bought fresh pineapple once and it was sitting there for a few days and i didnt want it to go into the bin, so I chopped it into pieces and froze it right away. It is one of the best things to do when you are not sure if you are going to consume that ripe fruit, freeze it and use it for smoothies or popsicles, nothing will go for waste.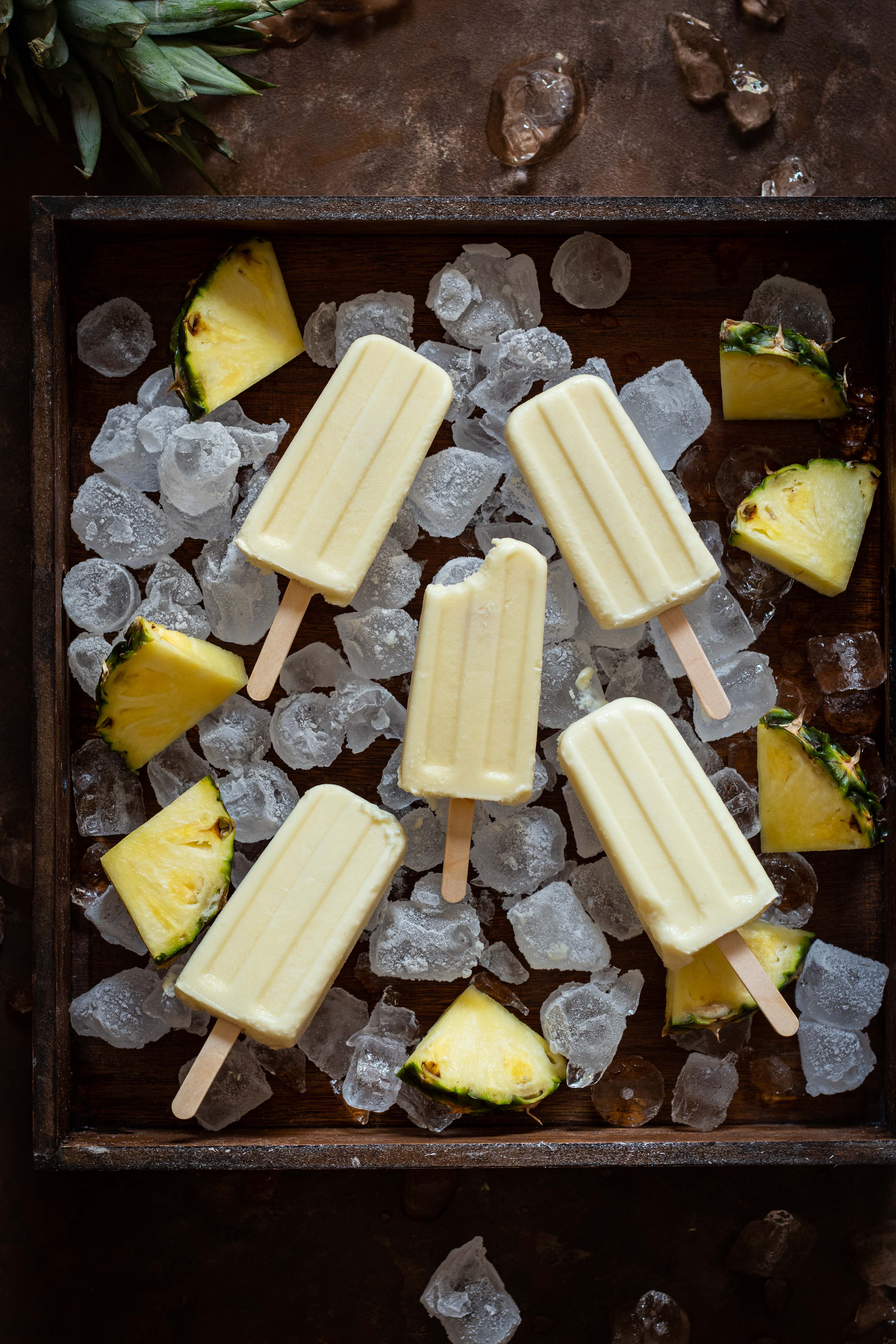 A healthier version of any store bought popsicles, they are made with organic honey, with no added refined sugar. While using the cream from coconut milk from the tin make sure to use just the cream from the top and not the liquid part of it, you don't want it too runny, then the popsicles will turn icy and not creamy.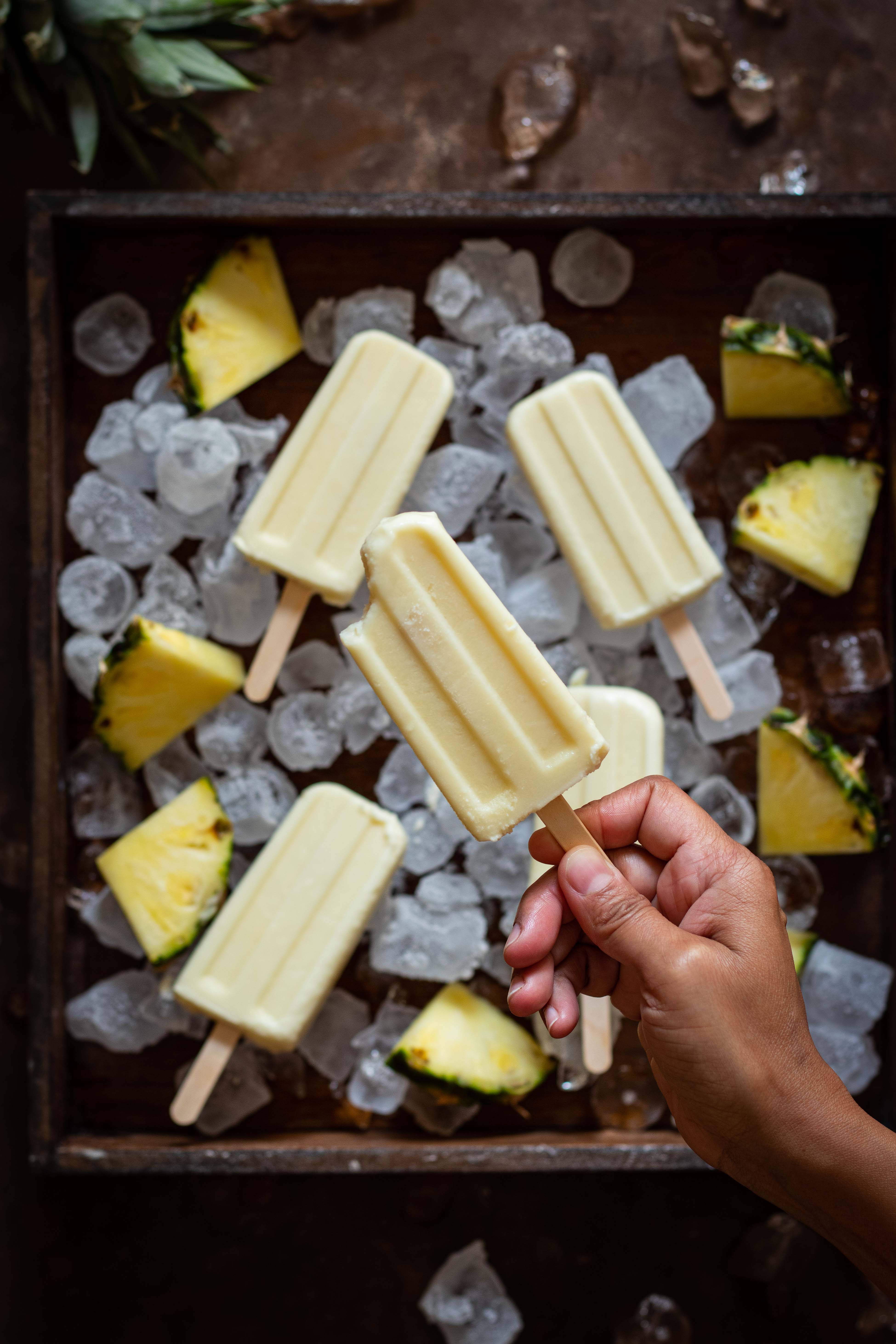 You might also enjoy these other popsicle recipes -
Blueberries and Greek yogurt popsicles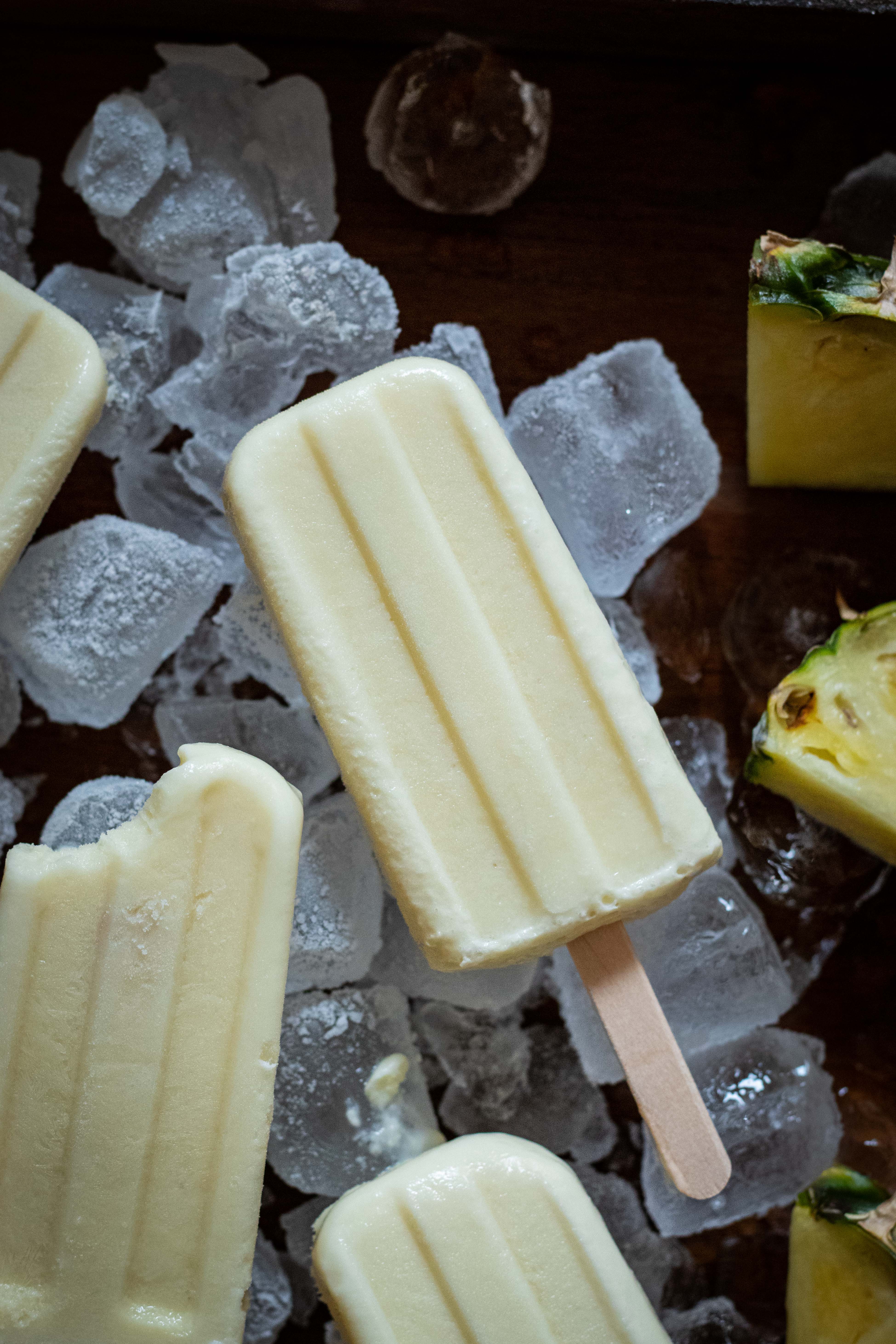 I hope you enjoy this as much as I did, please let me know if you try this do leave a comment below. Do remember to use my hashtag #soulfulandhealthy
If you liked what you see here, please feel free to share it with family and friends. You can find me on Facebook, Instagram, Twitter and Pinterest
Big Hugs
S :)
Pina Colada popsicles
| | |
| --- | --- |
| Prep Time: | Under 15 mins - Freeze upto 4 to 5 hours |
| | |
| --- | --- |
| Servings: | Makes 6 popsicles |
INGREDIENTS
1 large pineapple chunks fresh or pre-frozen pineapple chucks
1 tin full fat coconut milk use just the cream from the top of the tin/can (discard the liquid)
3 to 4 tbsps of organic honey
3 to 4 tbsps of pineapple juice or water
instructions
Add all the ingredients into a food processor or a powerful blender and blend until smooth and no chuncks.
Equally distribute into popsicle moulds and refridgerate for an hour, after an hour insert the popsicle sticks and refridgerate again until set. Enjoy!