Happy Fourth of July! To all of you in the US. I can't believe it is July already. I remember when we celebrated Christmas not so long time ago, time flies isn't it.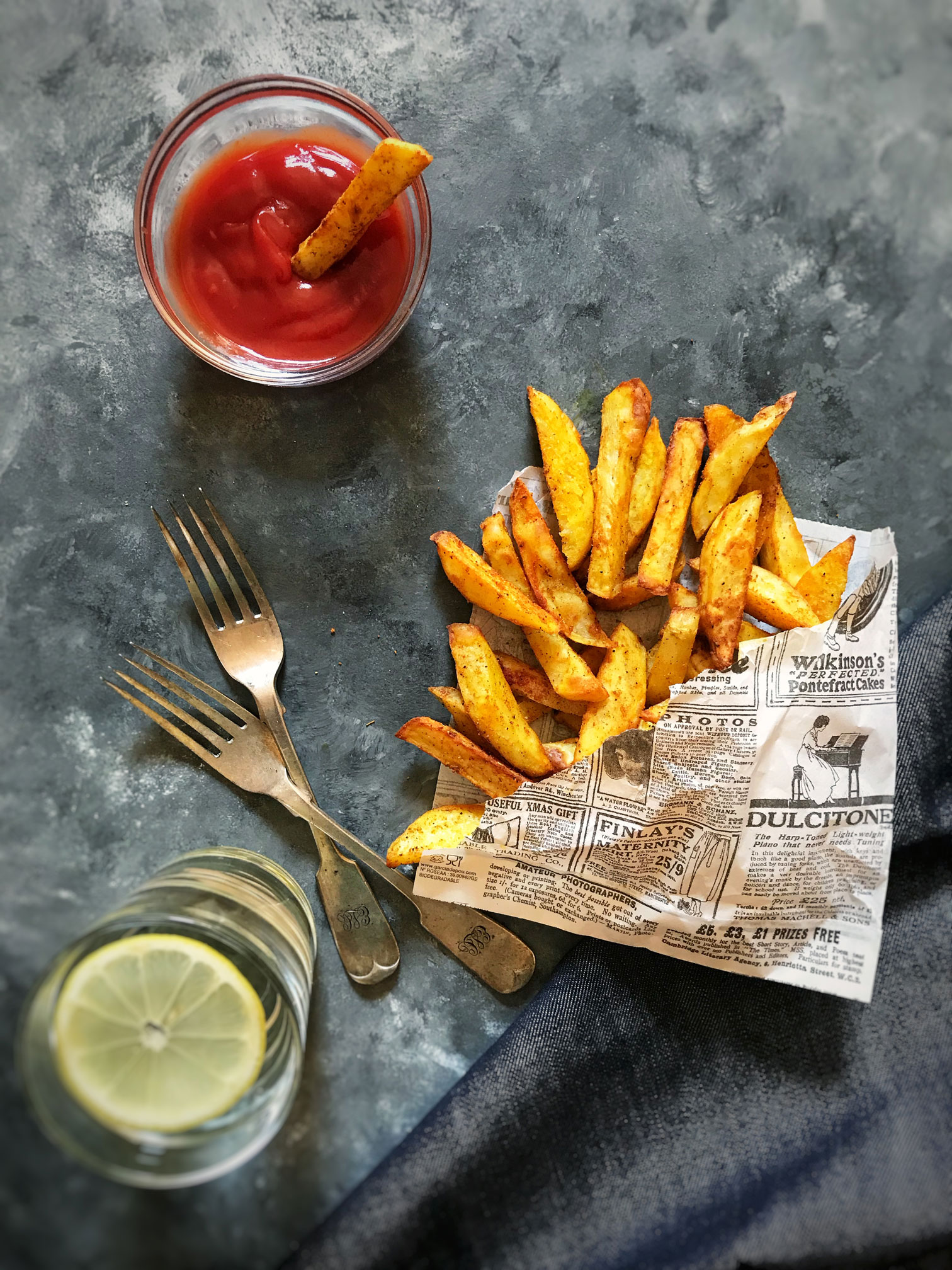 My little boy finished his Pre-school and is enjoying his holiday, well not at this moment, poor little man is struggling with tonsillitis, but the worst is over so finally he can fully enjoy his holidays. Come September he will be in Junior Infant! Not sure if I should feel happy about it or if I should feel sad, if you mommies know what I mean. At times I don't want him to grow :(
Anyways today was another mad hot day in Ireland, in all my 5 and half years stay here I have not experienced summer like this, that is some amazing heatwave we are having here right now. All I can think of is eating some cold salad and drinking lots water. So today's lunch was a simple grilled fillet of cod with these spicy baked chips. Didn't feel like spending too much time in the kitchen, way too hot.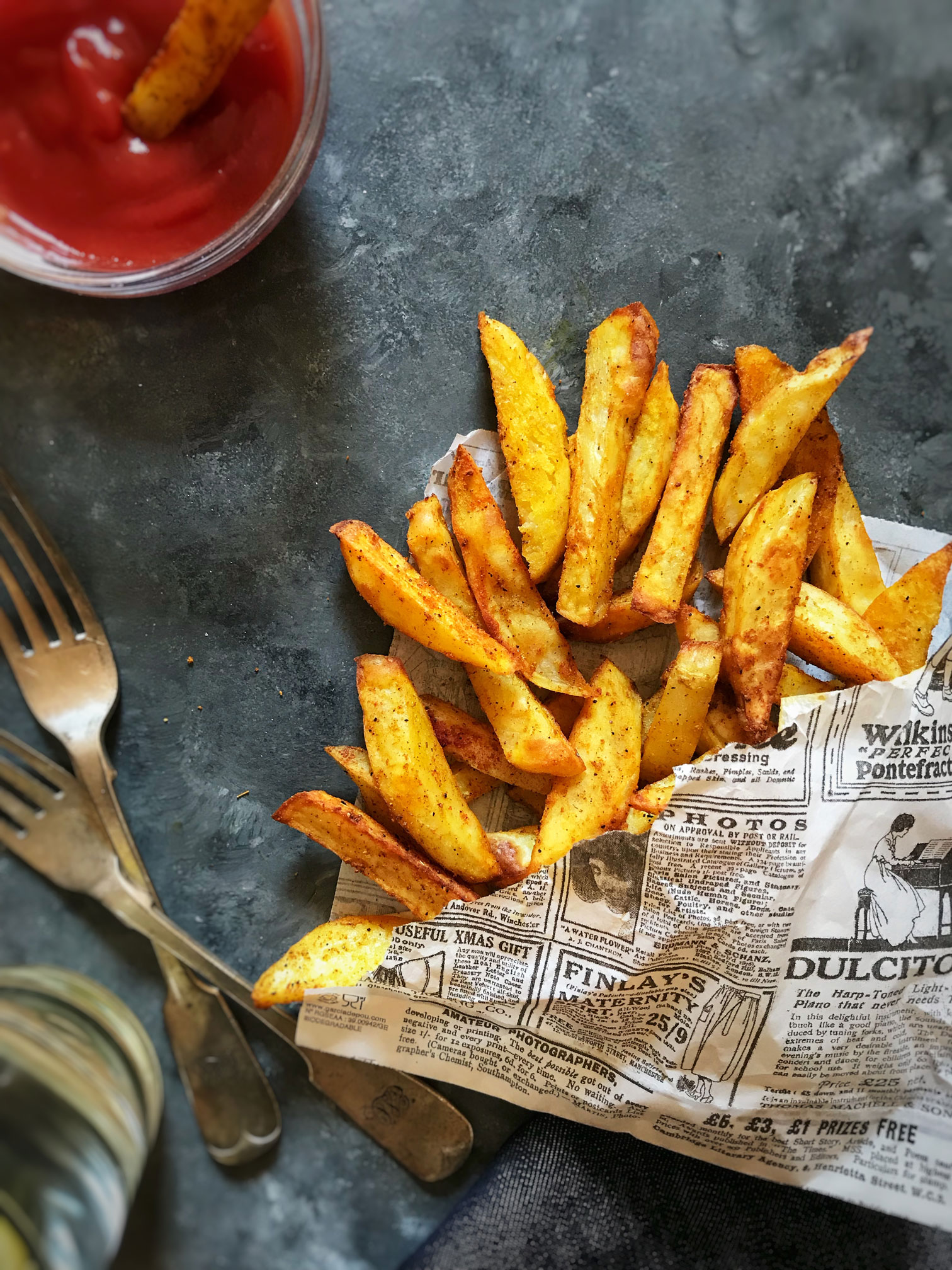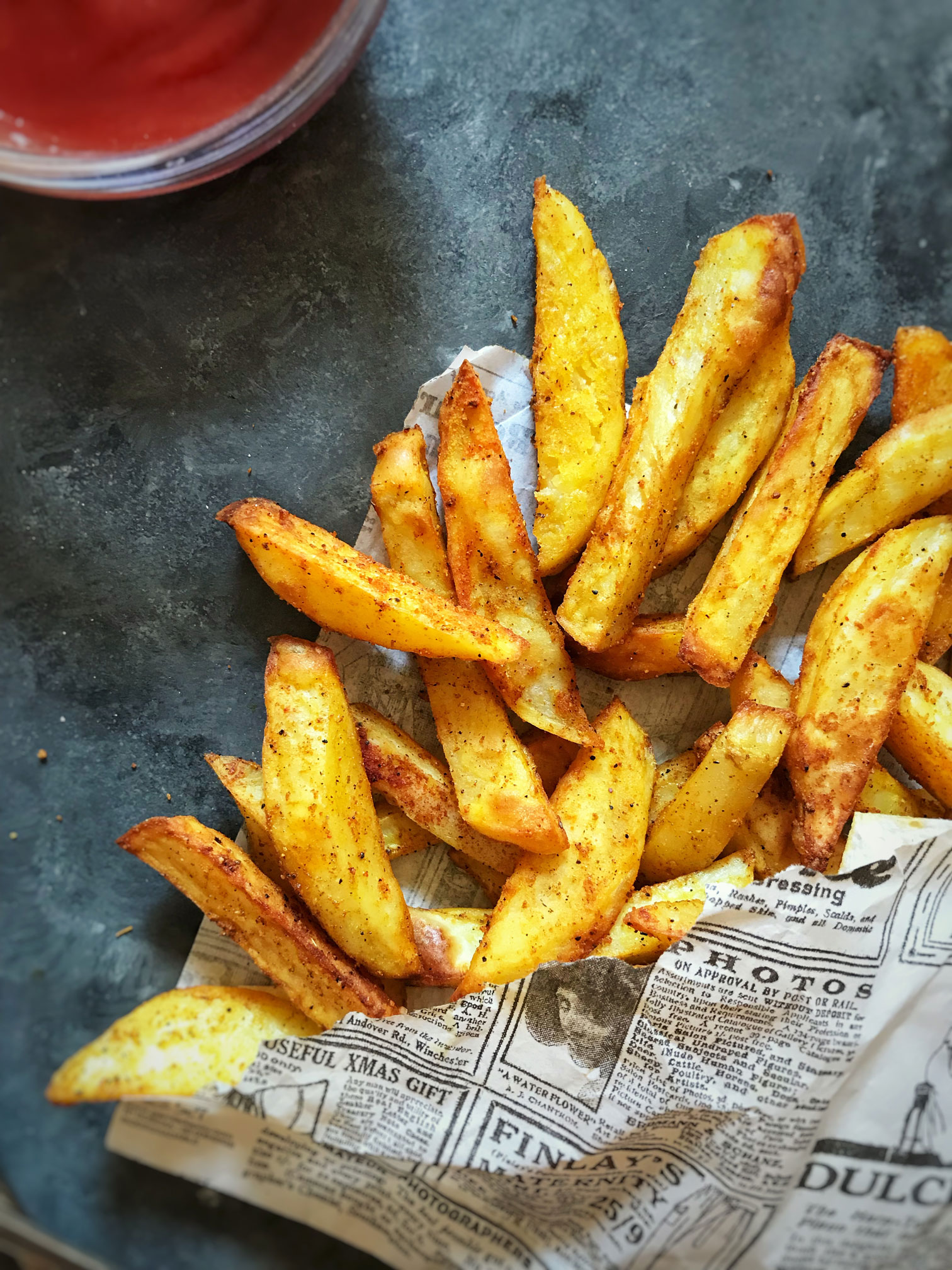 Coming back to spicy baked chips, once you make these you would never want to eat deep fried chips again, ever! Husband complimented these are so so delicious. The secret ingredient is Ghee, I used homemade ghee for baking them and the taste is to the next level of deliciousness.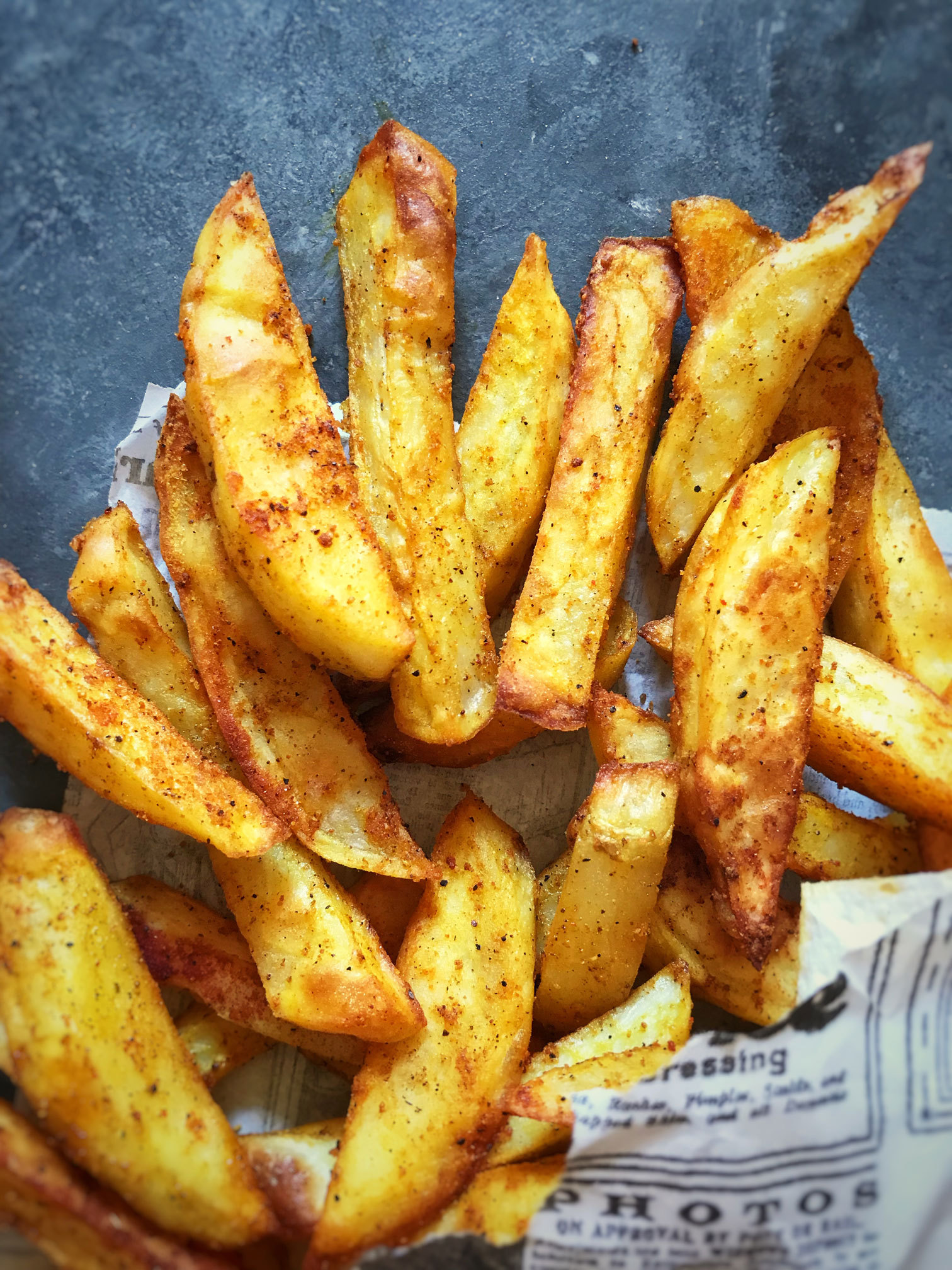 Mix and match the spices of your choice, there is no hard and fast rule to make them, all you need is a good quality of white potatoes, I have used Keogh's Maris Piper potatoes (you can use any white potatoes). Why are they so important you ask, well I have tried and tested many different kinds and these are the only ones that turn out perfect every single time. Some other varieties become powdery when baked. So not recommended.
Hope you like this recipe, it is our fav one, let me know how you like it. ;)
Hugs
S
Oven Baked spicy fries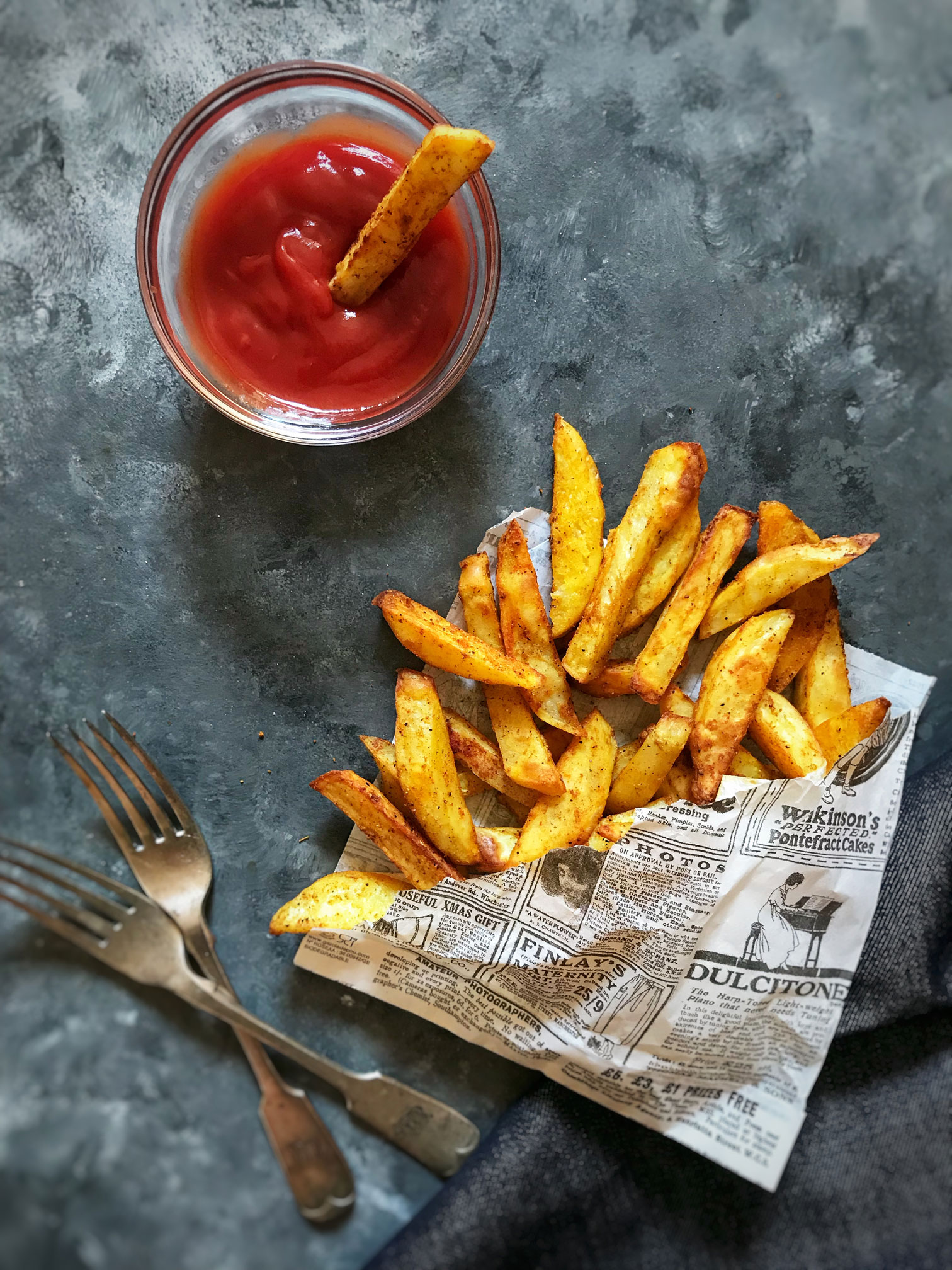 INGREDIENTS
Four large Keogh's Maris Piper potatoes (or white potatoes)
1 and 1/2 tbsp of ghee or sunflower oil

Spices

1 tsp of Kashmiri red chili powder ( or paprika for less spicy)
1/2 tsp ground cumin powder
1/4 tsp cinnamon powder
1/2 tsp ground pepper
1/2 tsp garlic powder
1/2 tsp turmeric powder
Pink Himalayan salt to taste
instructions
Pre-heat the oven to 180 degrees C / 356 F
Line a baking tray with kitchen foil and set aside.
Wash and peel the potatoes and chop them into thin slices.
Using a kitchen towel gently pat dry them as much as you can.
Add chopped potatoes into a large mixing bowl and add the spices, mix well to combine.
Add the ghee or oil if using and mix well again.
Line the potatoes on the baking tray and bake for 20 mins first, remove mix well and pop back into the oven and bake for another 20 to 25 mins.
Serve with ketchup and enjoy.

Oven temperature may vary, so just keep an eye so you don't burn them.