Slowly but surely summer is in the air, the fresh smell of cut grass, the sun lit sky that lasts a longer, birds chirping early morning yes I love summer! with warm weather comes sweet summer foods like salads, ice creams and popsicles. One such popsicle I made a few days ago was super tasty and creamy mango popsicles.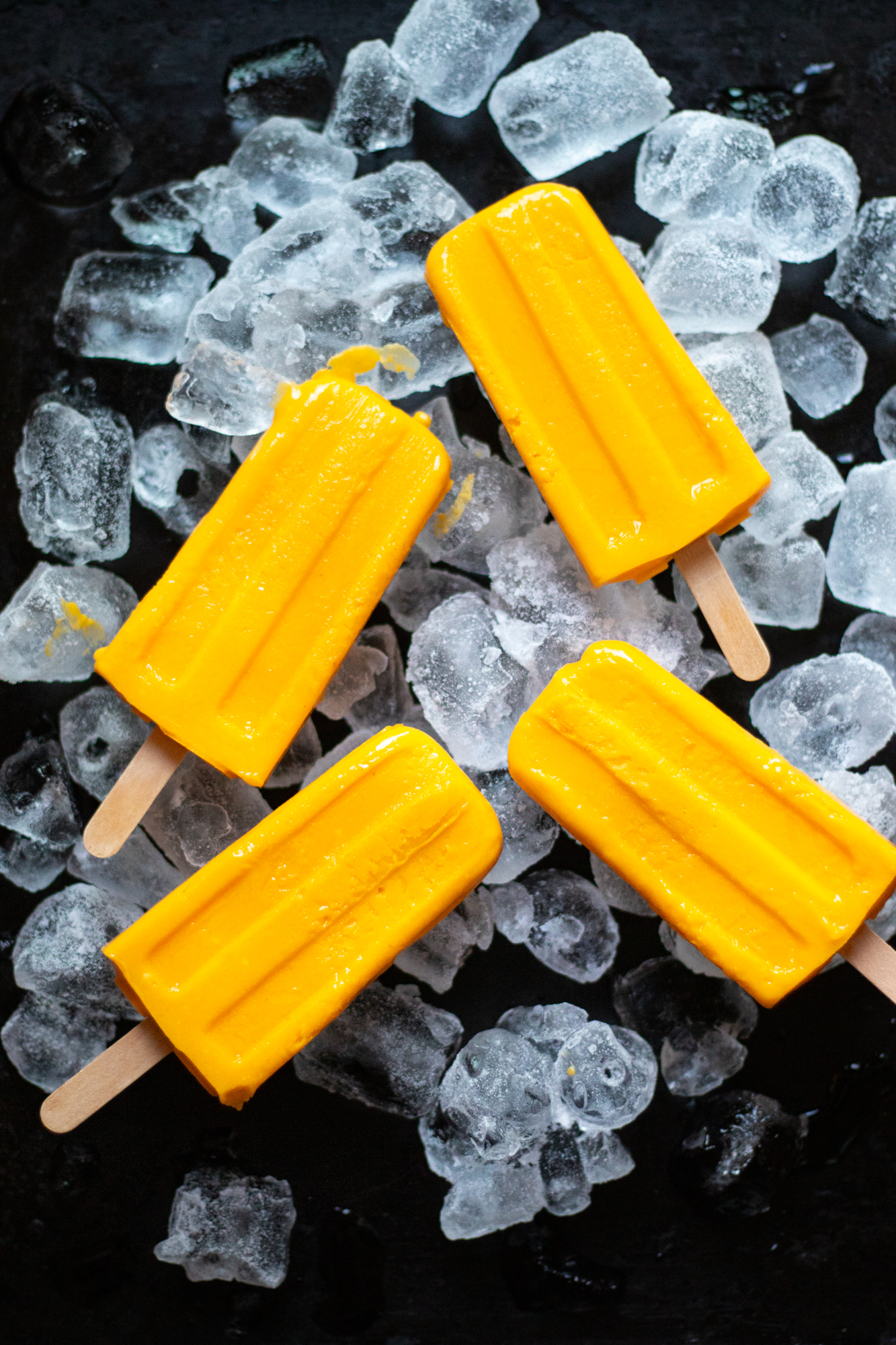 A simple recipe to make with kids to keep them occupied, my little boy enjoyed it. :)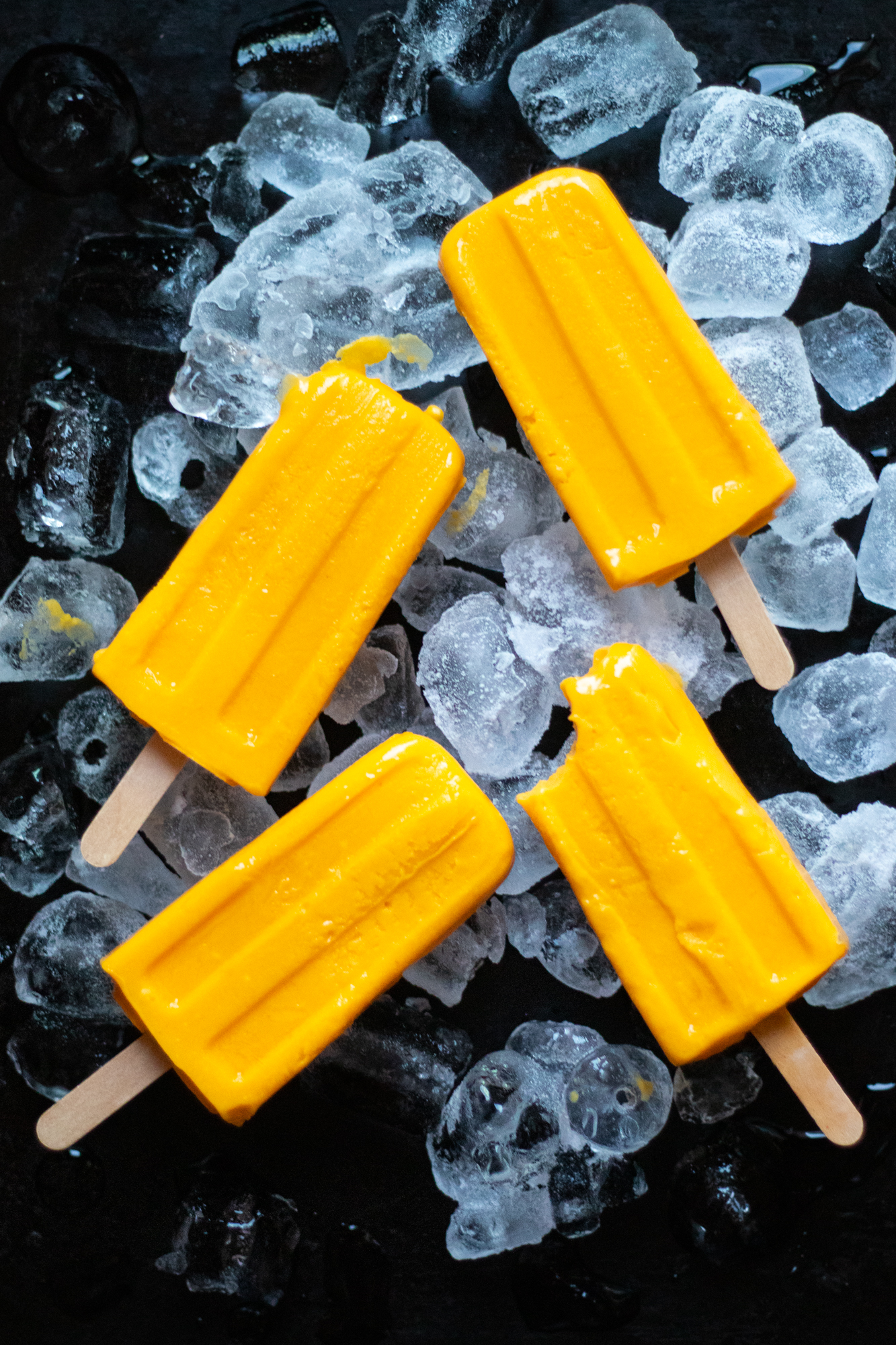 With the current pandemic situation I usually shop online and avoid doing trips to the shop, so this way I ordered few bit for my Indian cooking from an Asian store, one product was mango puree and since they did not have small tinned mango puree they sent almost a kilogram of it, I didn't exactly know what to do with so much of sweet mango puree, hence this popsicle recipe came up.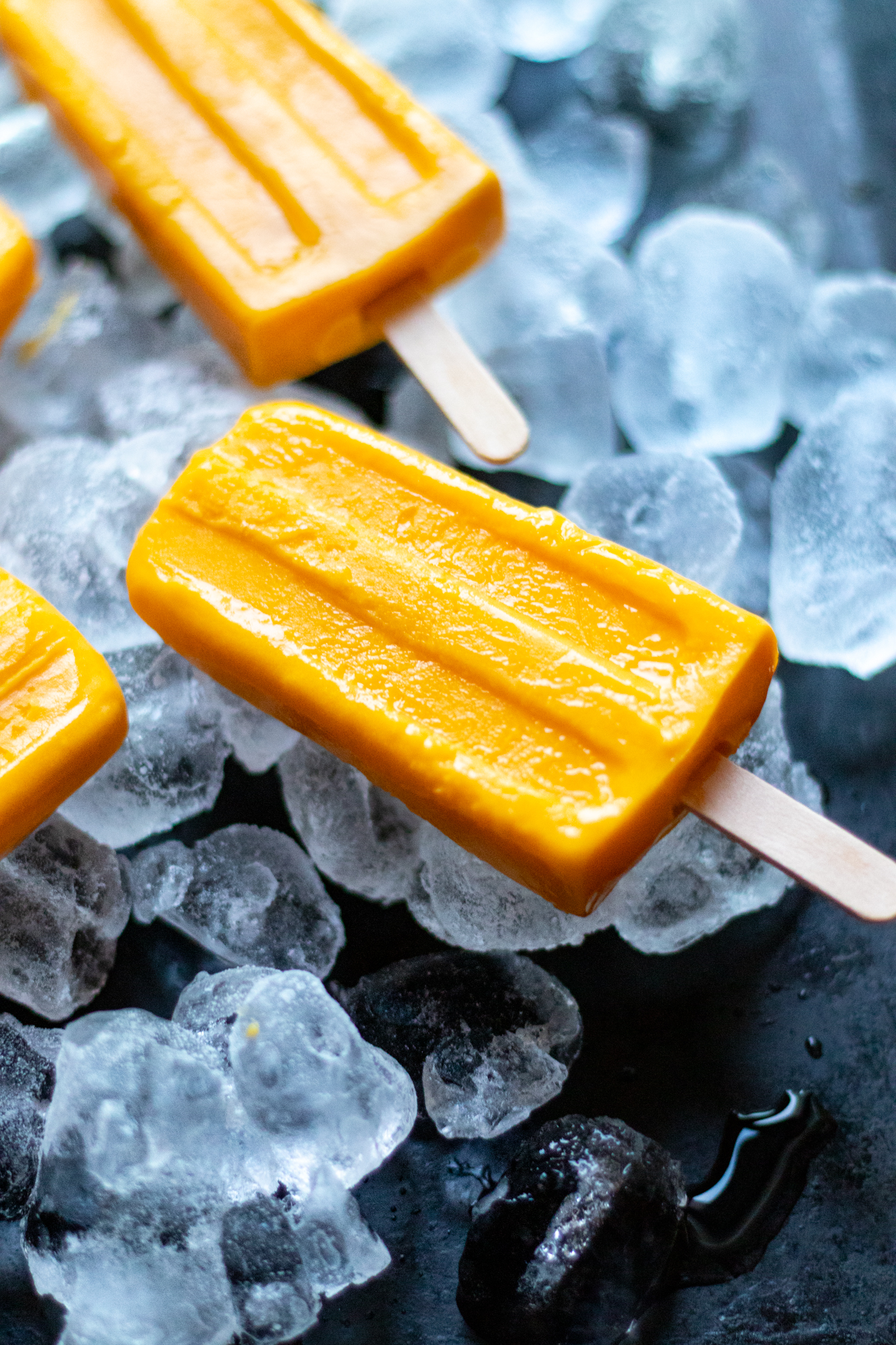 This is not a 100 percent healthy recipe, the tinned mango puree already contained sugar in it, when I normally make popsicles at home I use honey or maple syrup to sweeten it. But when I tried this popsicle it was so tasty I had to share it with you all.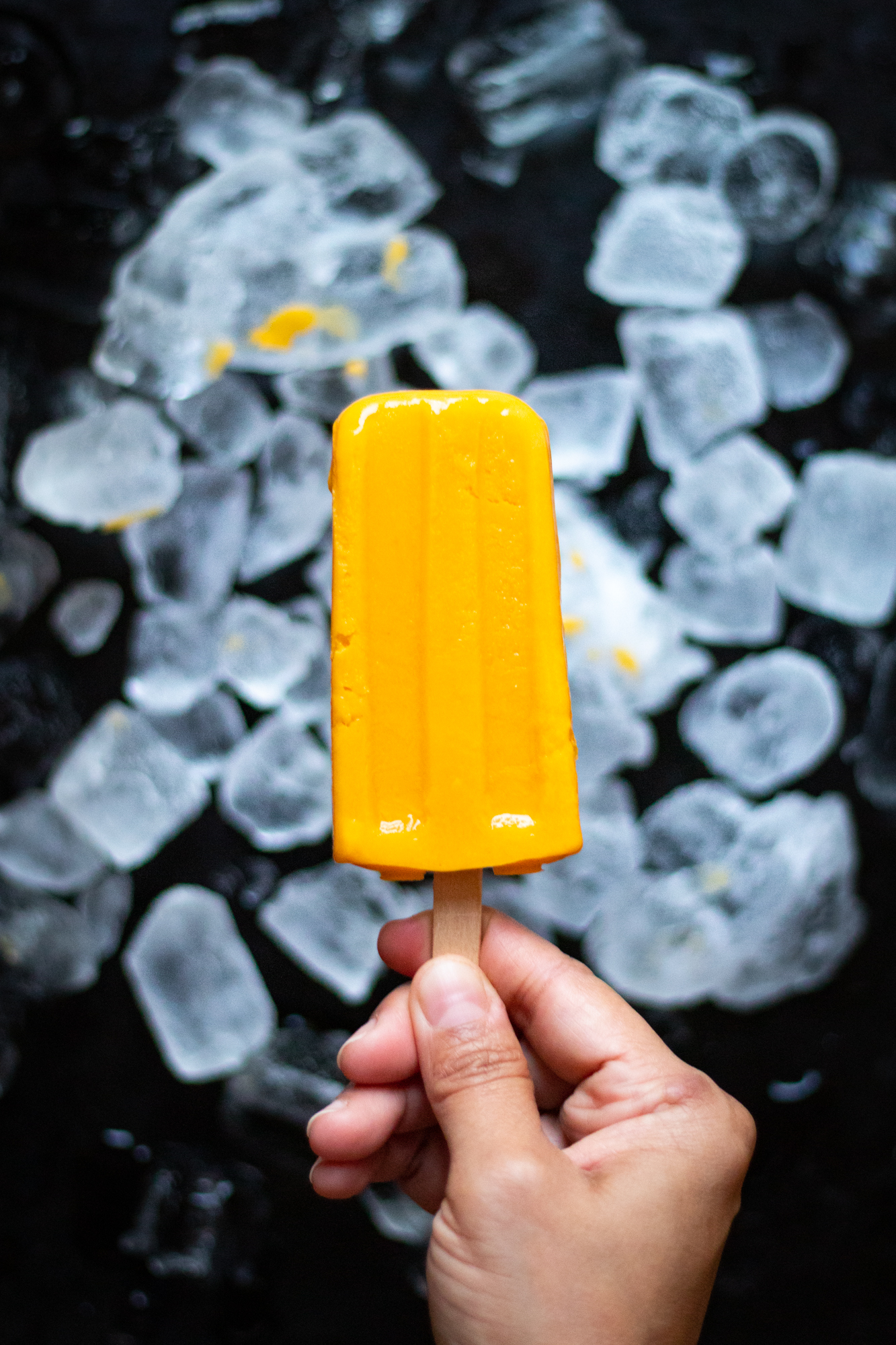 So basically this is a two ingredient recipe (minus the sugar already in the puree) all you need is natural or greek yogurt and any pureed fruit. I love love love mangoes so I enjoyed this so much, if you can't find mango then you can also try with any other fruit puree will taste just as great.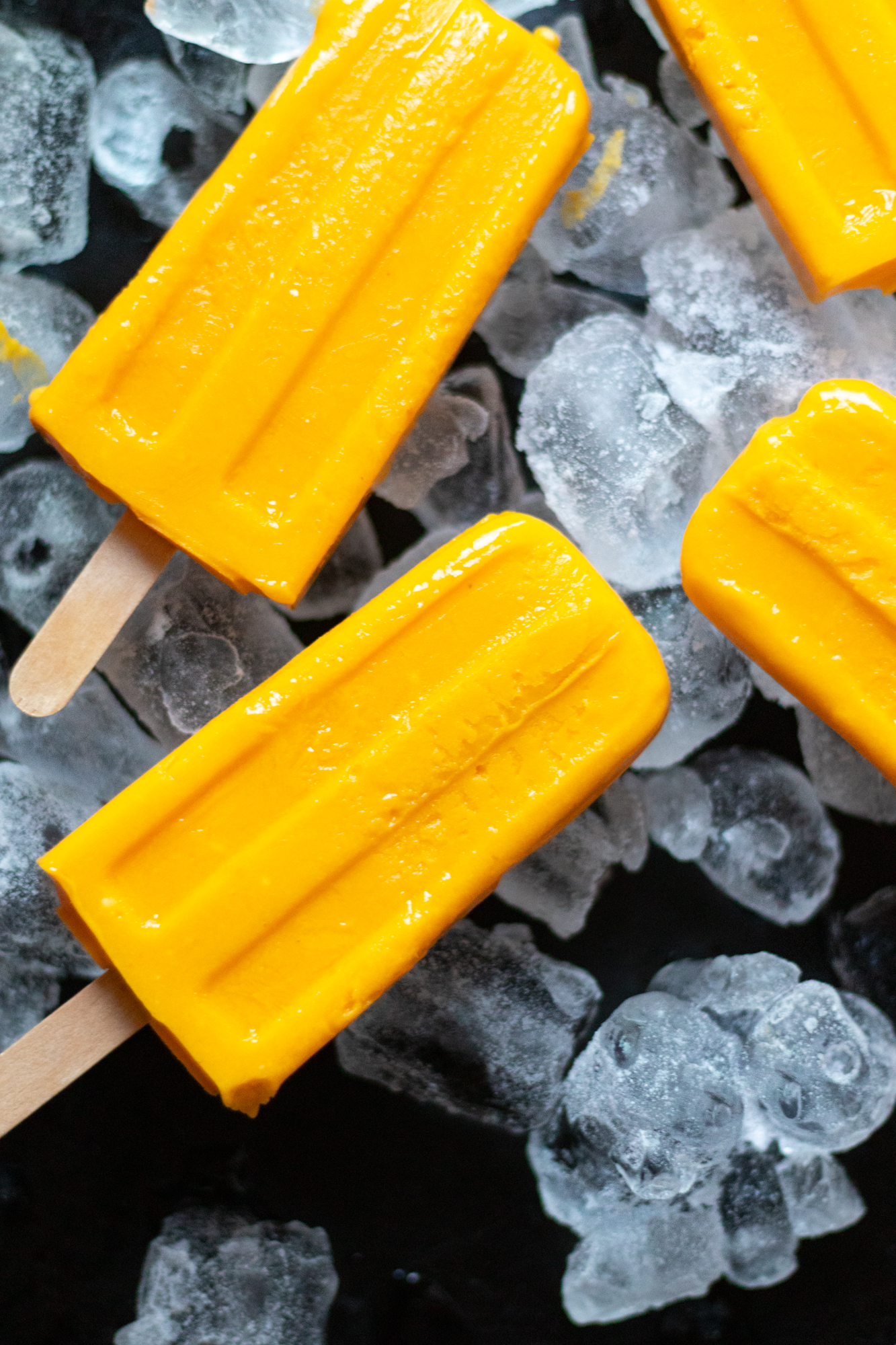 If you have any tinned fruit sitting in your pantry and have no idea what to do with it, this would be a fantastic idea to make use of it. If you have tinned pineapple you can puree it too, just by adding a splash of the liquid from the tin, mix it with yogurt and you have super delicious popsicles ready in no time.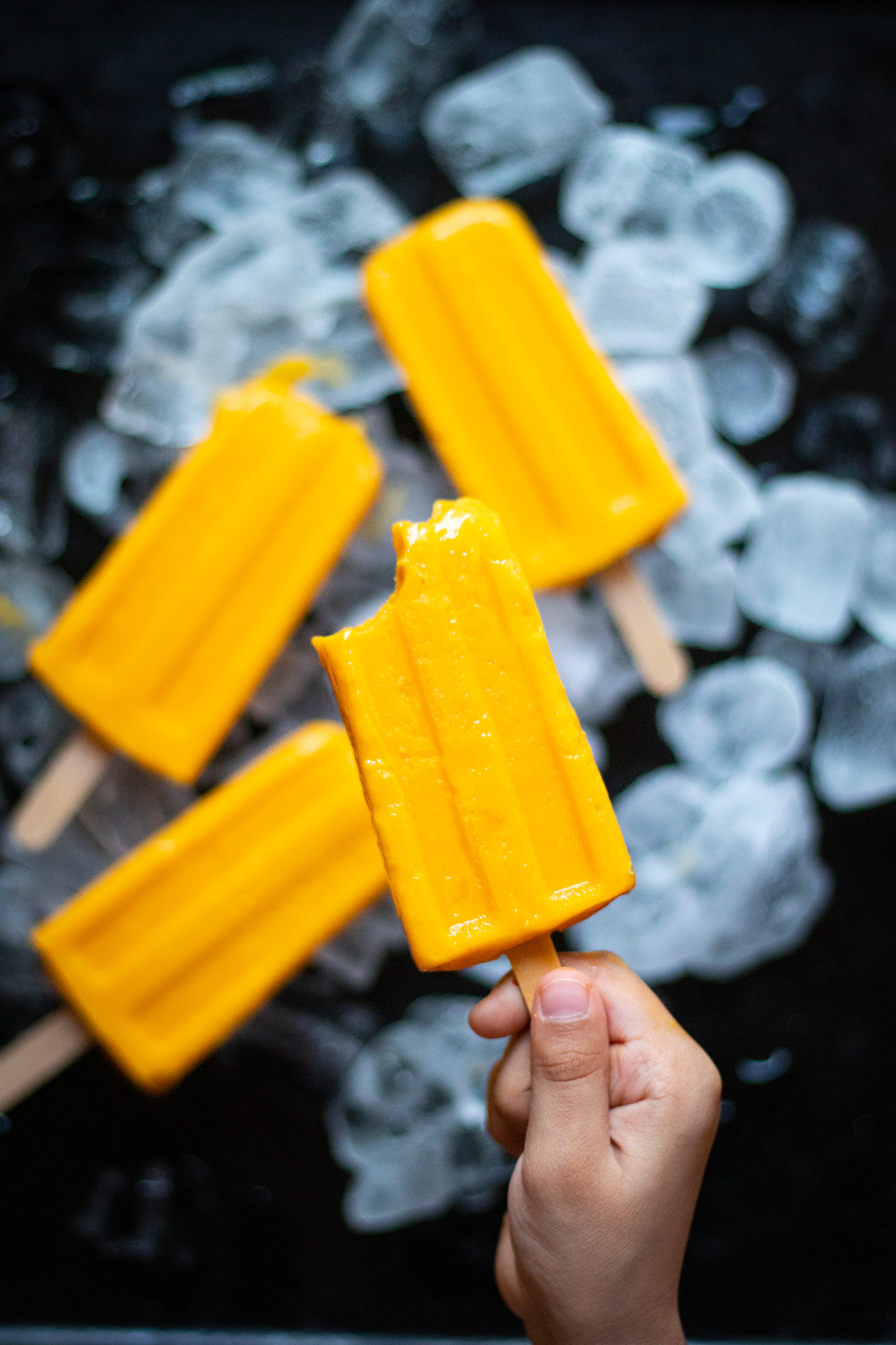 I hope you enjoy this as much as I did, please let me know if you try this do leave a comment below. Do remember to use my hashtag #soulfulandhealthy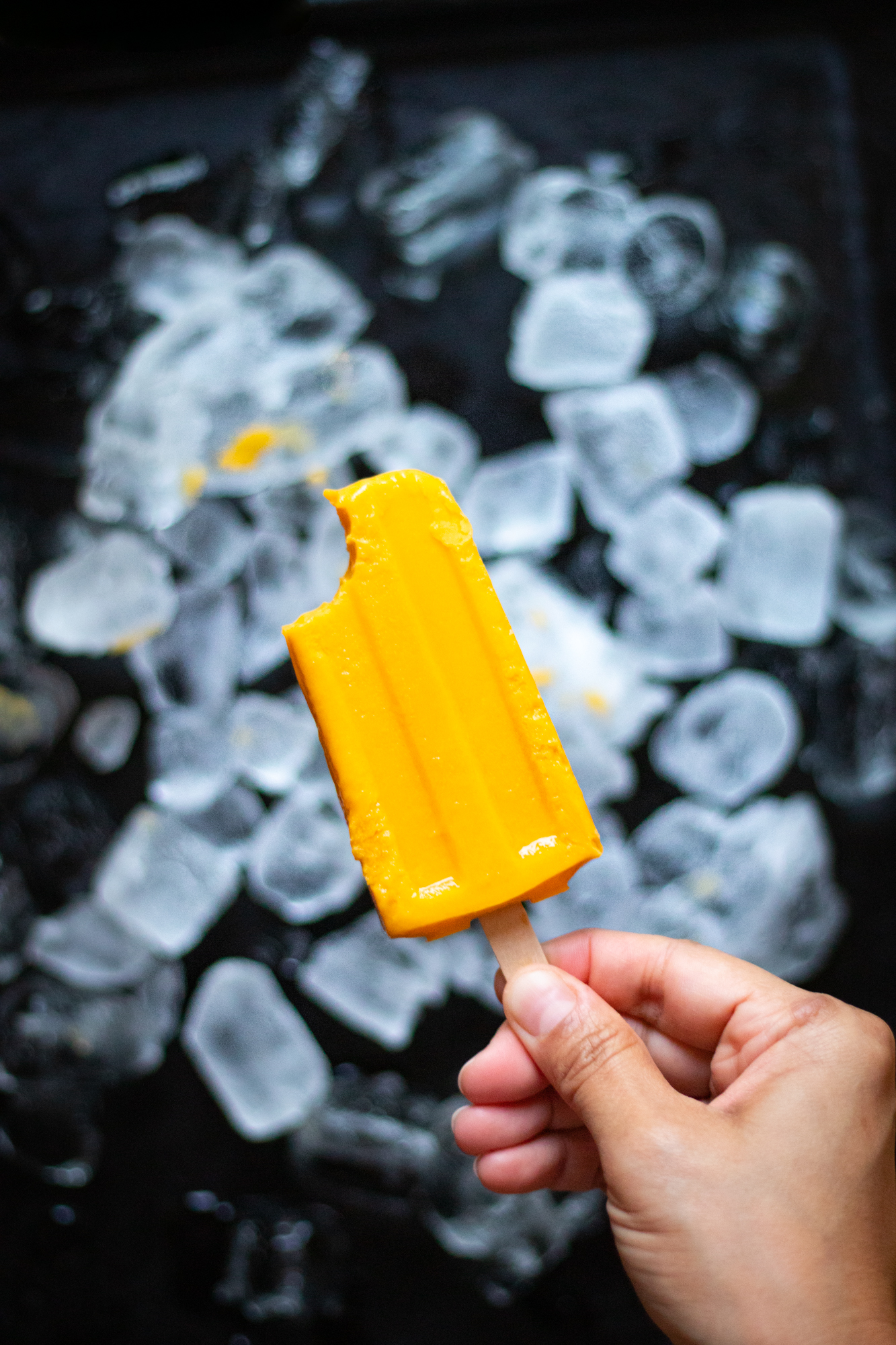 If you liked what you see here, please feel free to share it with family and friends. You can find me on Facebook, Instagram, Twitter and Pinterest
Warm hugs
S :)
Mango popsicles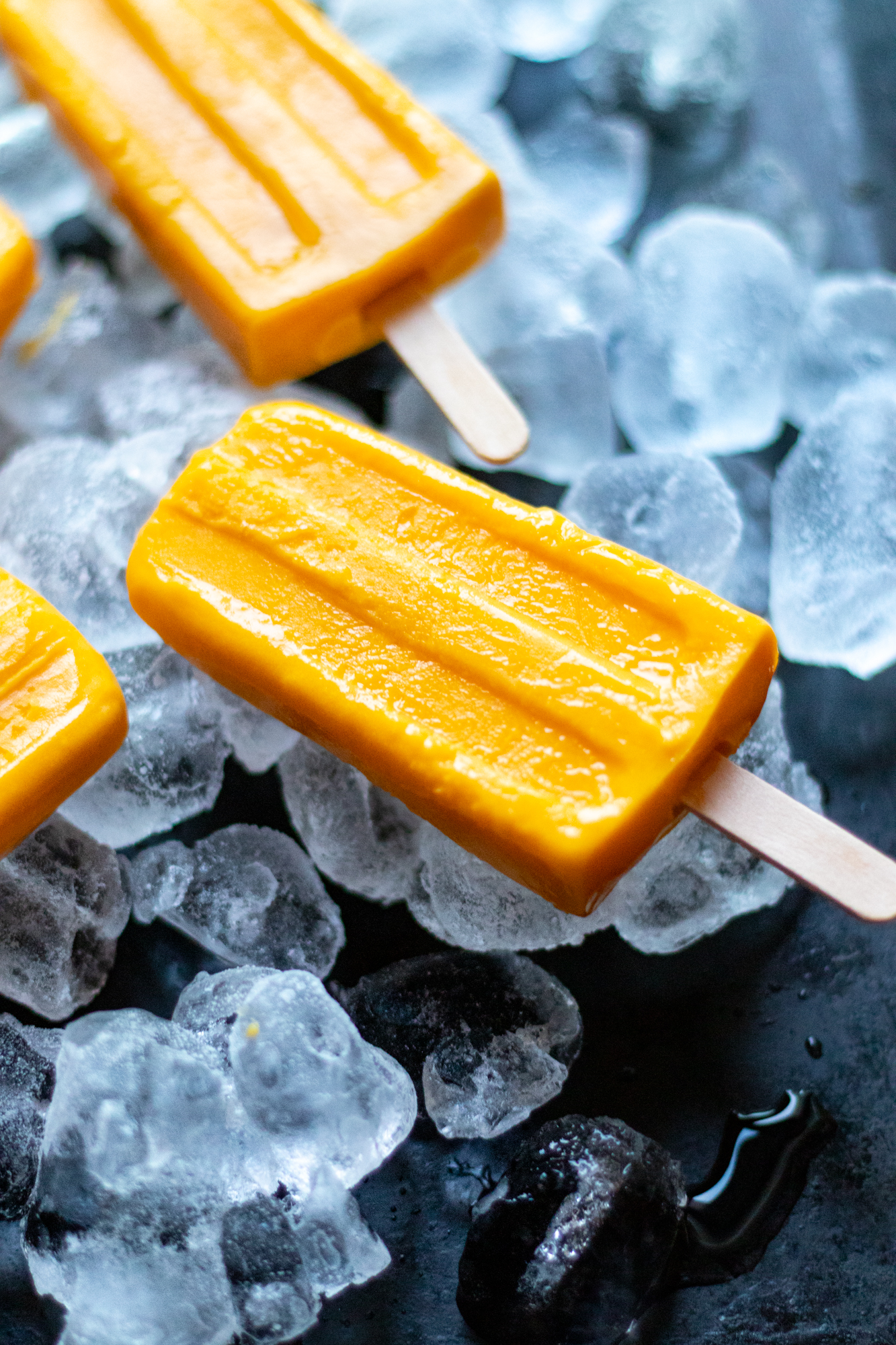 | | |
| --- | --- |
| Servings: | Makes approx 6 popsicles |
INGREDIENTS
500 grams of tinned mango puree
4 to 5 tbsp of Greek or natural yogurt
instructions
Mix the two ingredients in a bowl using a wire whisk, make sure there are no lumps. Equally distribute into popsicle moulds and refridgerate for an hour, after an hour insert the popsicle sticks and refridgerate again until set. Enjoy!