Lamb do Pyaza (Lamb and onion curry) - SP
A beautiful Indian lamb curry, full of aromatic flavours and spices, with yogurt and lots of onions is what makes this curry different from the usual. A gorgeous curry can impress any guests or be enjoyed as a weeknight dinner, served with naan or basmati rice can make this meal authentic and delicious.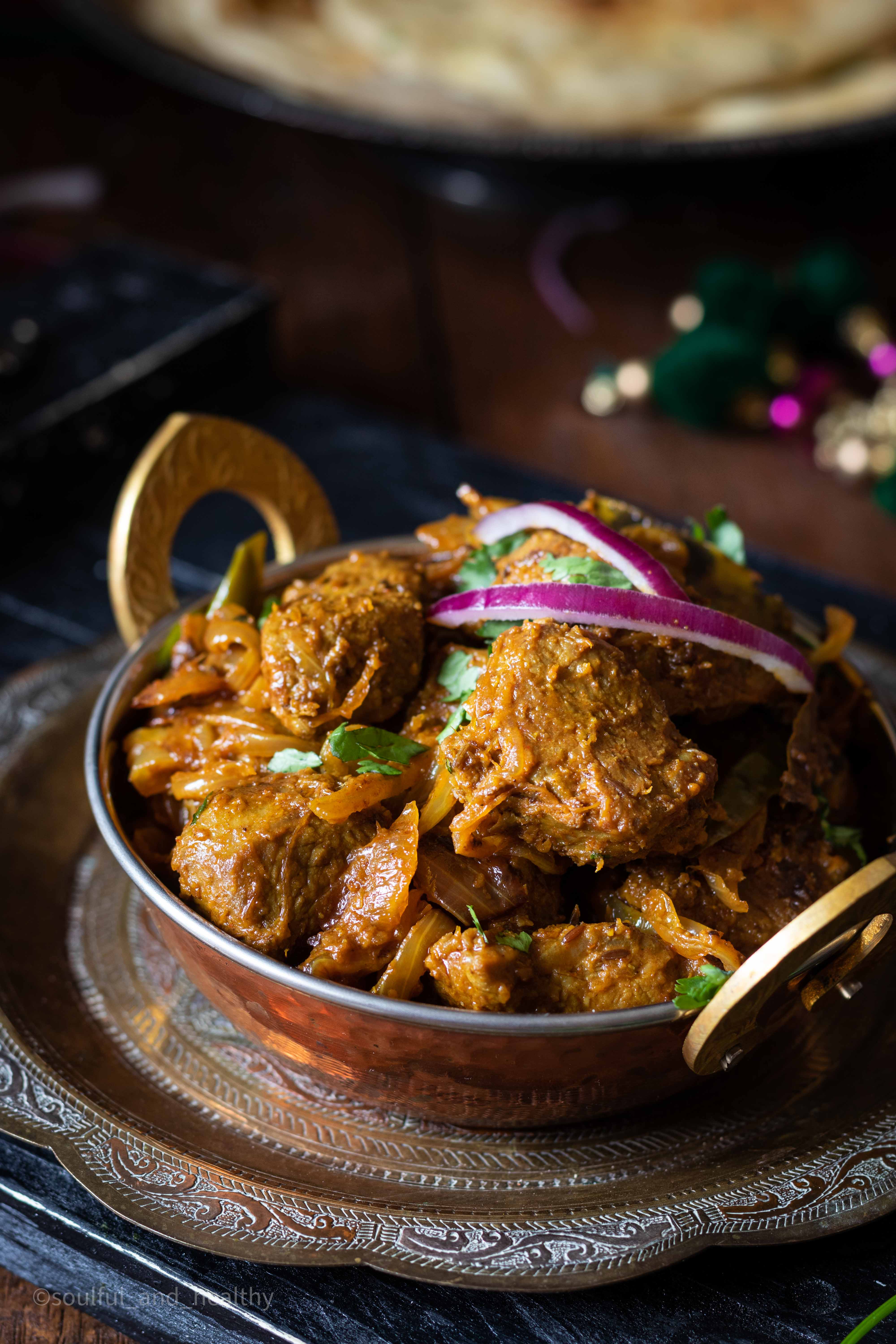 This lamb curry is onion based, as the name itself reads 'Do Pyaza' means two onions in Persian, so the base of this curry is onions and lots of spices, it is absolutely delicious. If you are bored of the usual lamb curries then you will definitely love this one, the star of this dish is European lamb, the Indian spices takes this lamb curry to another level.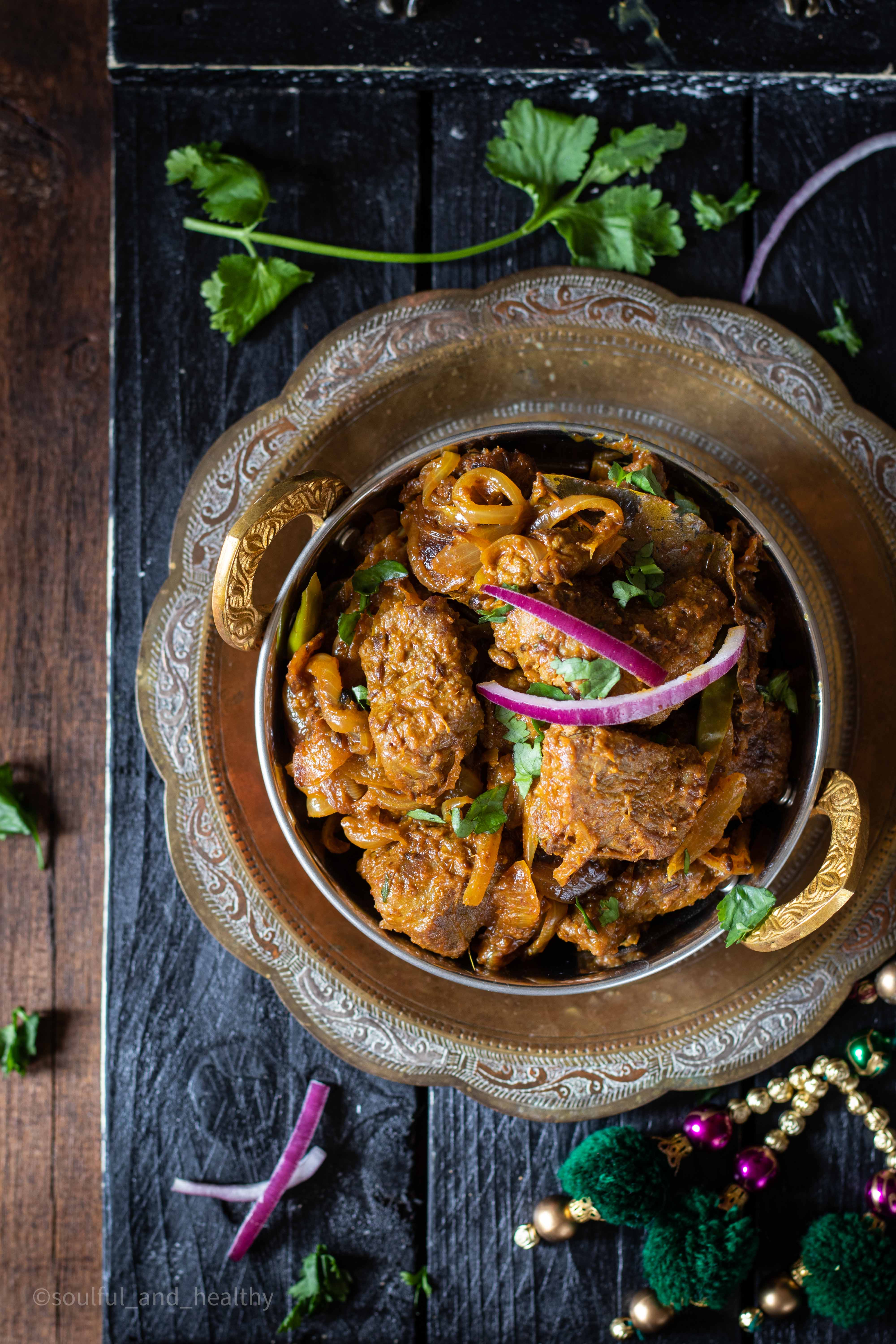 I love my curries, I have to have them once a week or at least twice a week, and we try to eat lamb once a week at least, because of its numerous health benefits. Lamb is not only a high quality protein but also contains vitamins and minerals including iron, zinc and vitamin B12.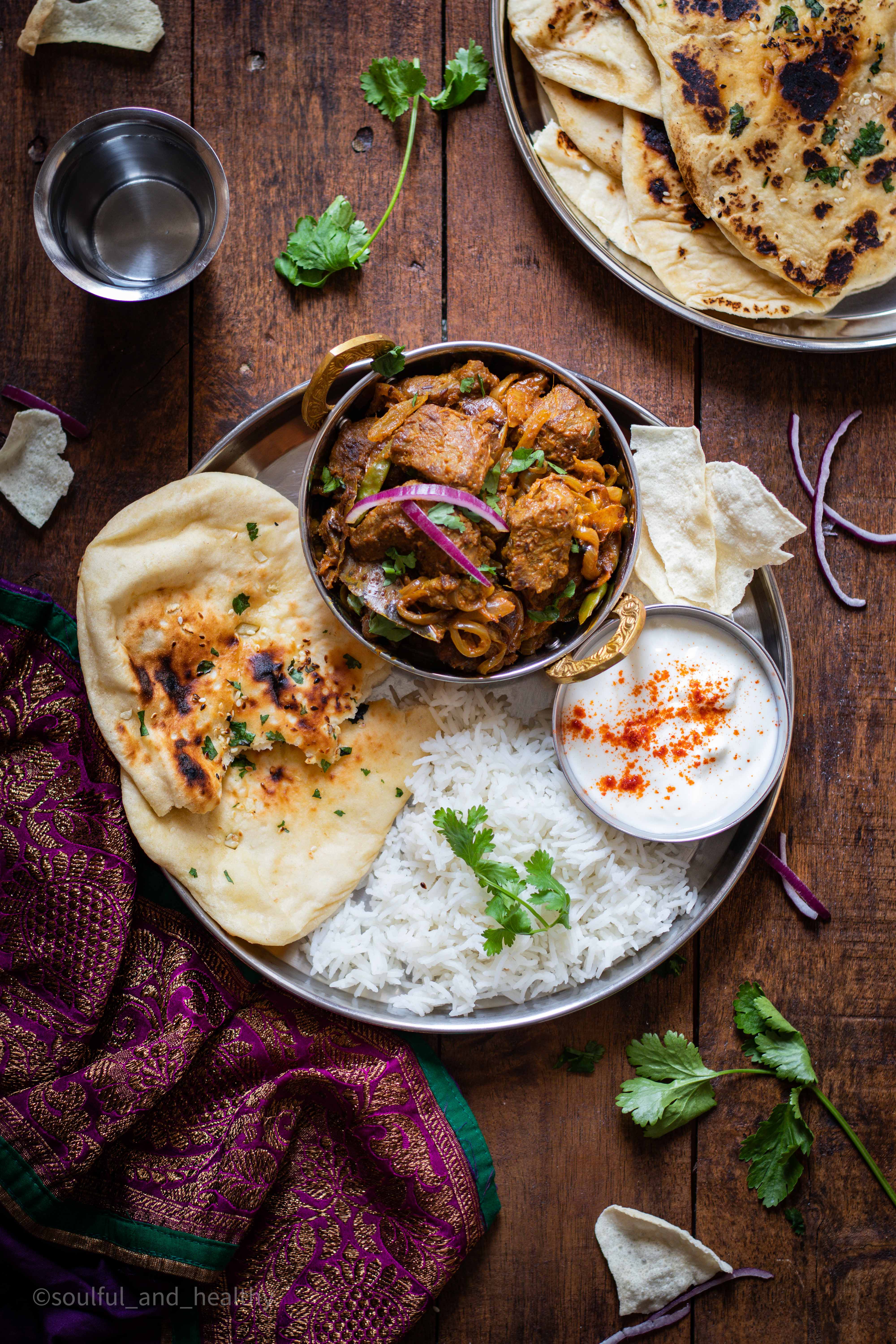 This curry is quick, simple and easy to make. Ask your butcher for a diced leg of lamb, it cooks fast, the meat is really juicy and soft. This curry is delicious even the next day because then the lamb would have absorbed the spices even more. You can find all the Indian spices in any Asian Store. You can alter the chilli as per your taste, if you can handle the heat then feel free to add more green chillies.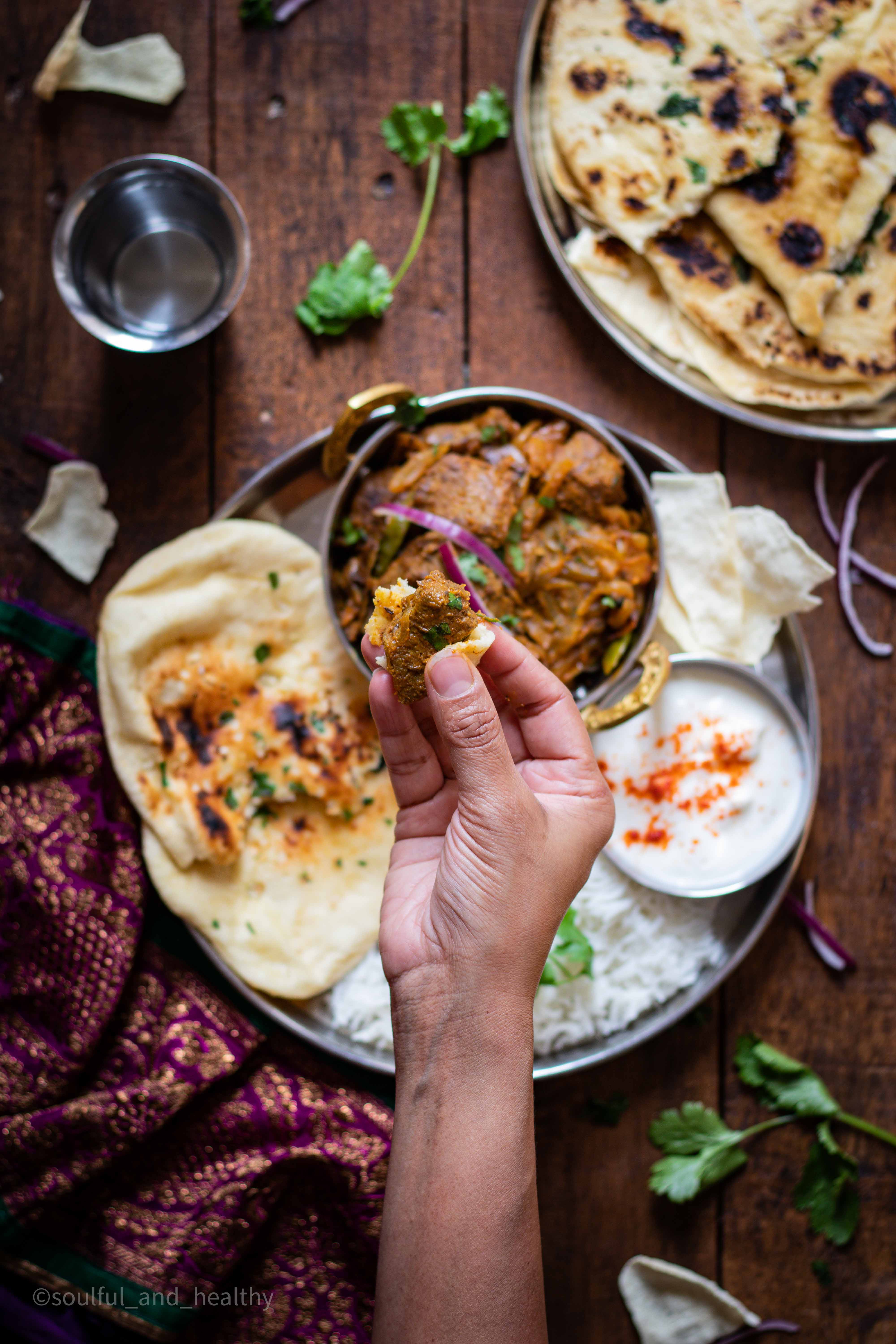 To make it more authentic and Indian, serve with some papad on the side and some natural yogurt or fresh cucumber slices. The beauty of this dish is it requires one pan to cook, so less cleaning after.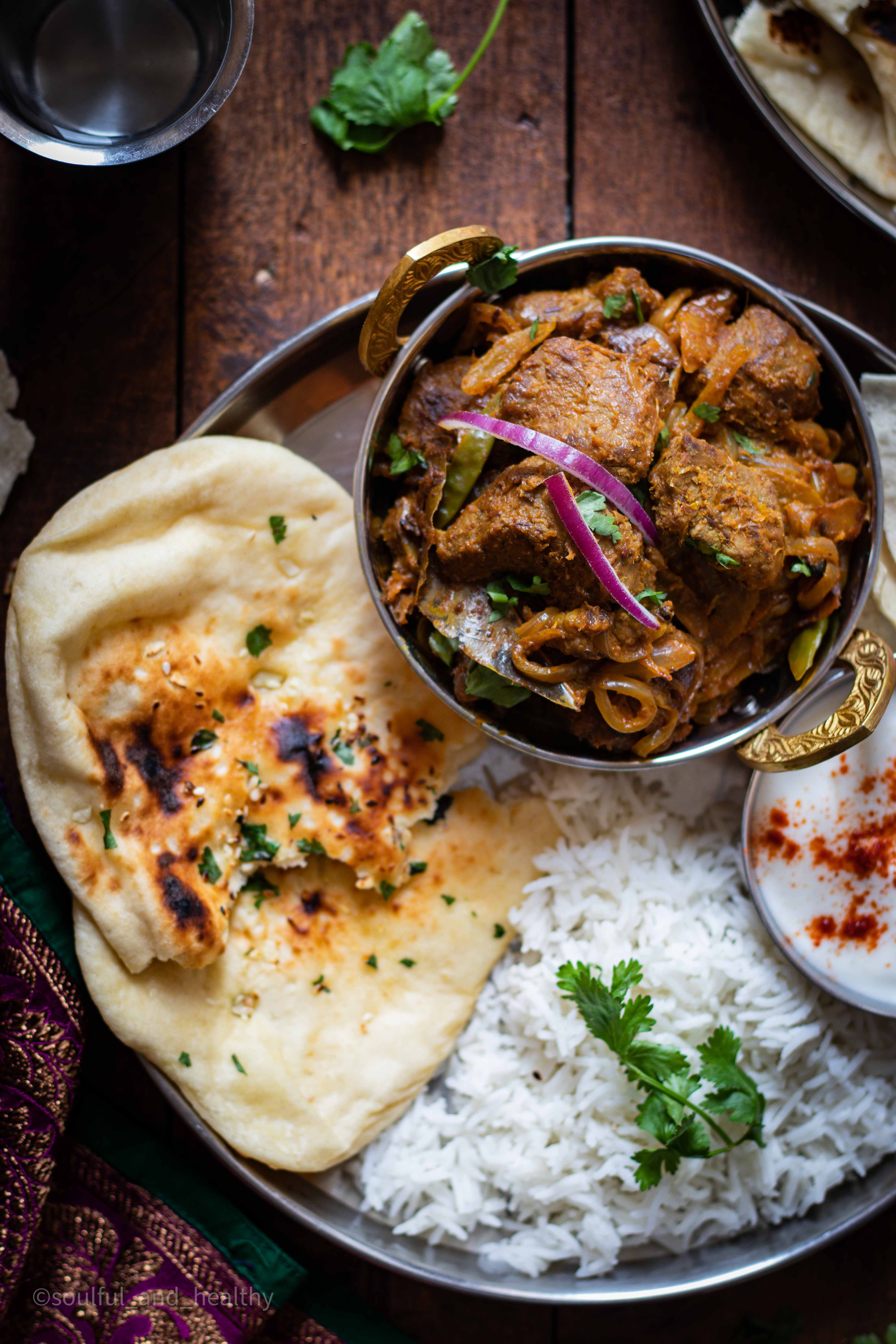 I have teamed up with European Lamb and created this recipe for them to promote cooking with European Lamb. Follow the campaign online at Try Lamb on Facebook/Try Lamb and Instagram/Try lamb or visit www.trylamb.ie for more information.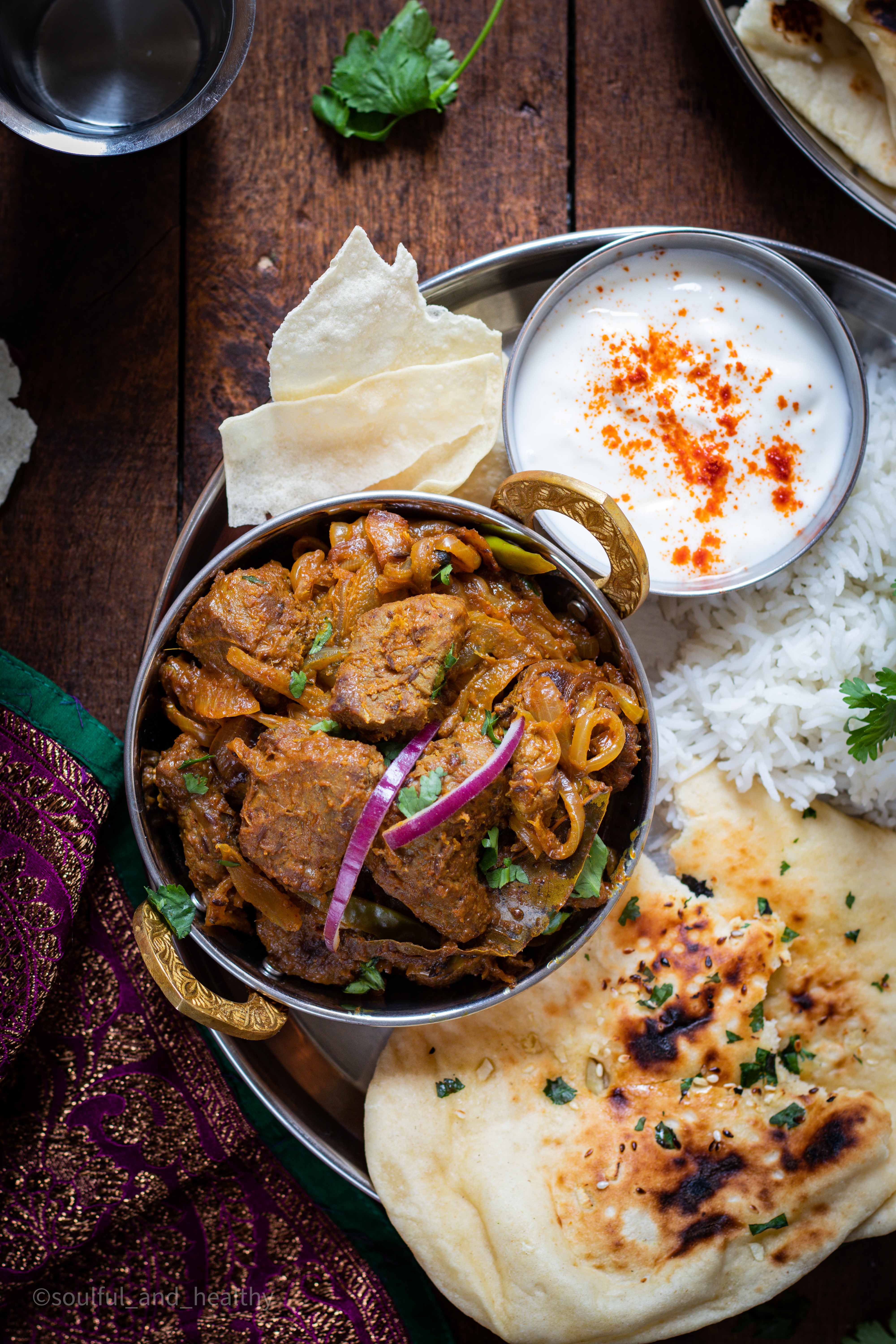 I hope you enjoy this as much as I did, please let me know if you try this do leave a comment below. Do remember to use my hashtag #soulfulandhealthy
If you liked what you see here, please feel free to share it with family and friends. You can find me on Facebook, Instagram, Twitter and Pinterest
Hugs
Shilpa
Lamb do Pyaza (Lamb and onion curry) - SP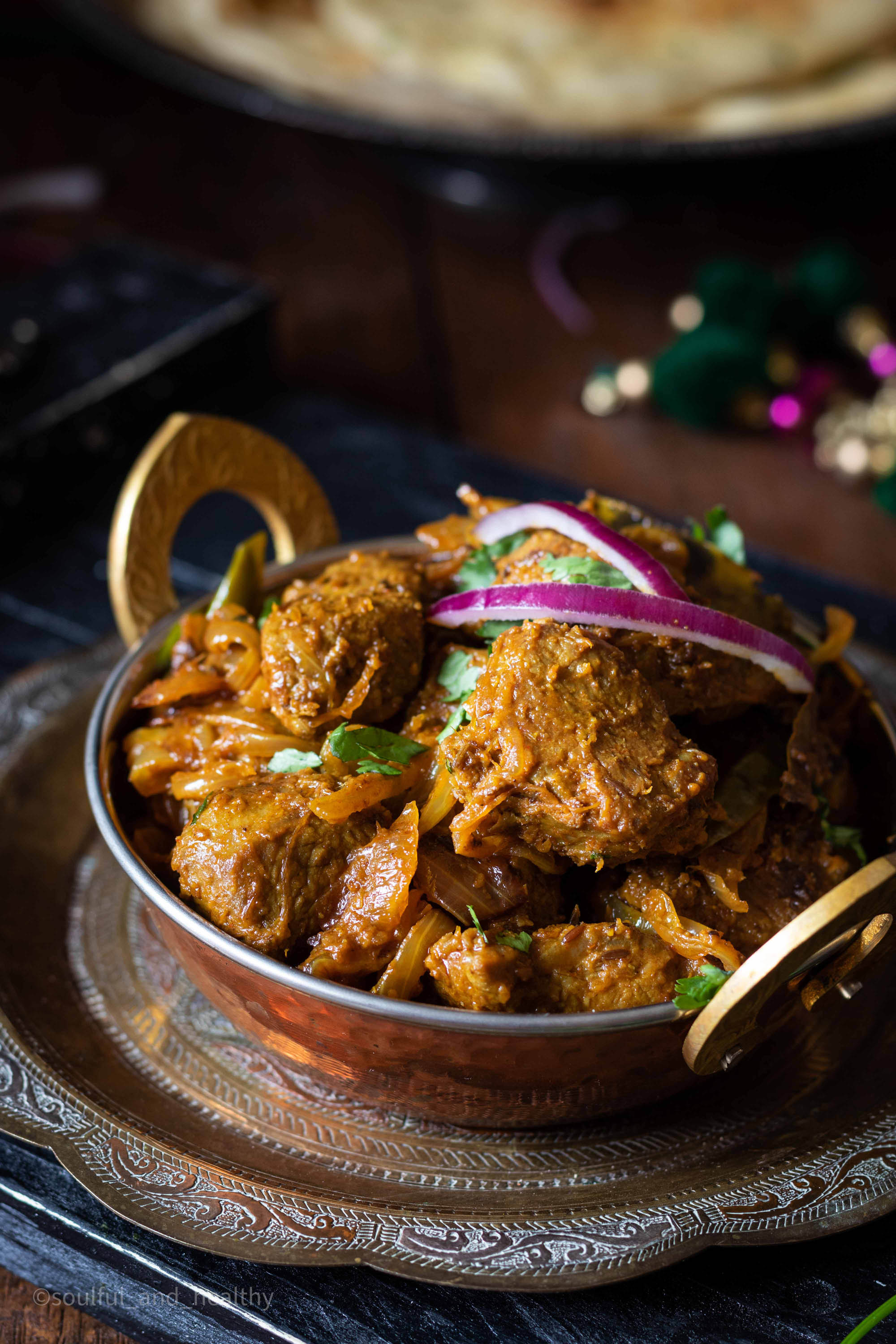 INGREDIENTS
1 kilo lamb (diced leg of lamb - ask your butcher)
2 to 3 tbsp of ghee or sunflower oil
1 tbsp cumin seeds
1 Bay leaf
4 Whole peppercorns
4 Cloves
1 tsp Garam masala
1/2 tsp Turmeric
1 tbsp Coriander powder
1 tsp Chilli powder or paprika or mild chilli powder
1 tsp Fennel seeds (powdered) roasted
1 tbsp Ginger and garlic paste
1 large or 2 medium onions finely grated
1/2 Cup Yogurt
1 Green chilli (slit - optional)
3 large onions thinly sliced
2 tbsp Coriander leaves chopped - and few to garnish,
Salt to taste
instructions
Heat the ghee or oil in a non-stick heavy bottom saucepan, and add the cumin seeds, bay leaf, peppercorns, cloves and fennel seeds. When the seeds begin to splutter, add the ginger and garlic paste and the grated onions. Saute for 2 to 3 mins until soft.
Increase the heat and add the diced lamb pieces and fry over high heat for about 2 to 3 mins, reduce the heat and cover and let cook till tender for 10 mins.
Now add the yoghurt, stir-frying continuously so that it blends well and does not curdle, this step is important otherwise the yogurt will curdle. Now cook until the oil separates, this will take about 5 to 8 mins.
Now add the spices - garam masala, salt, turmeric, coriander and chilli powder or paprika. Continue cooking on high heat and add the green chillies and sliced onions. Mix everything well until all the spices and the lamb is coated with the spices.
Reduce the heat to medium and continue cooking for about 5 to 8 mins until the fat sererates. Garnish with chopped coriander leaves and serve warm with naan or basmati rice.