This lamb stew is so simple to put together and only takes few simple ingredients, it's the simplicity of this dish that makes it so heartwarming and belly hugging.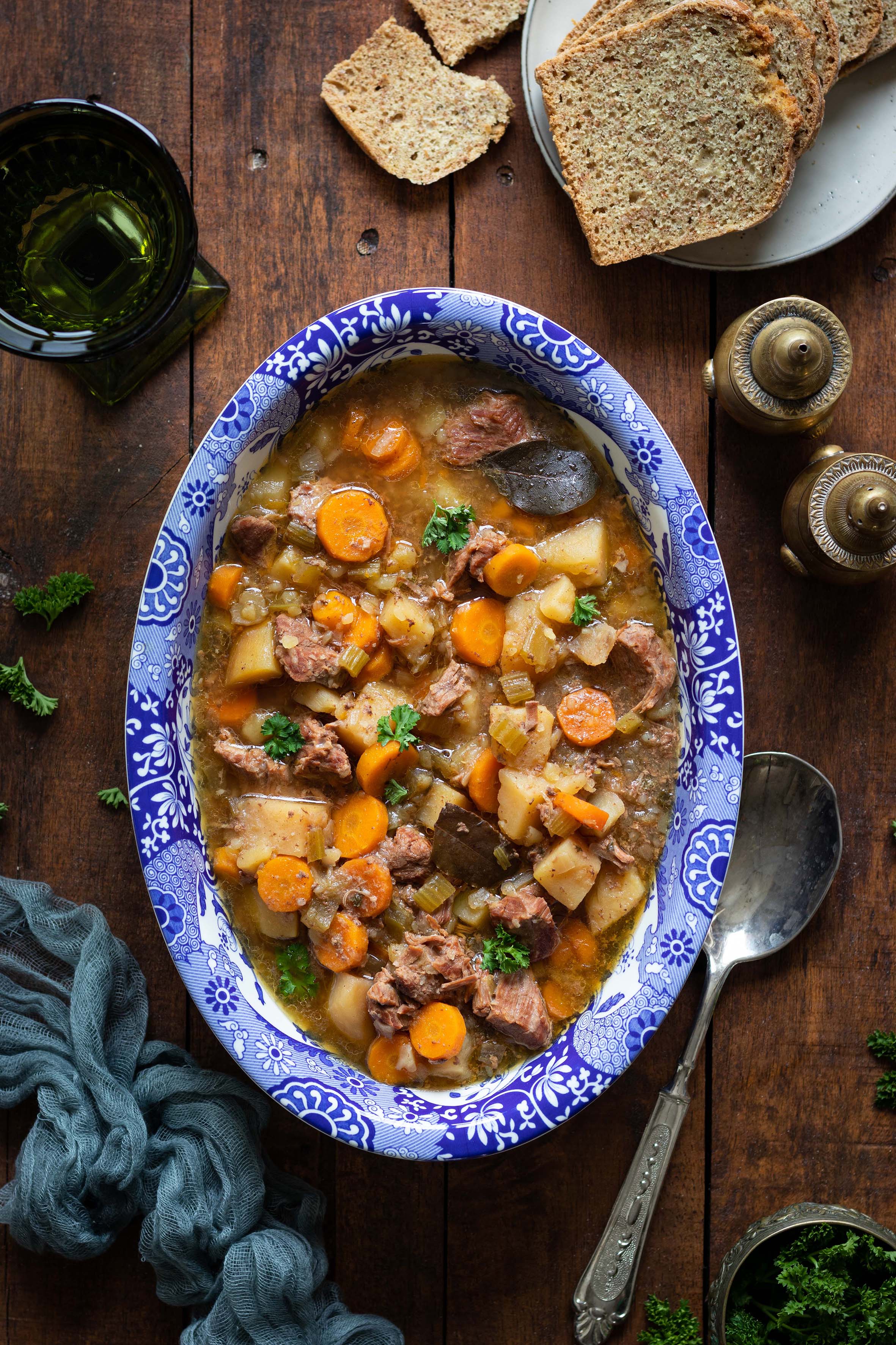 The key to a good Irish lamb stew is using the finest quality of lamb. I have used Kerrigans leg of lamb and the meat is so soft and delicious. I have been using Kerrigans meat for years now, there are a fantastic butcher who are passionate about what they do and it shows in the quality of their products.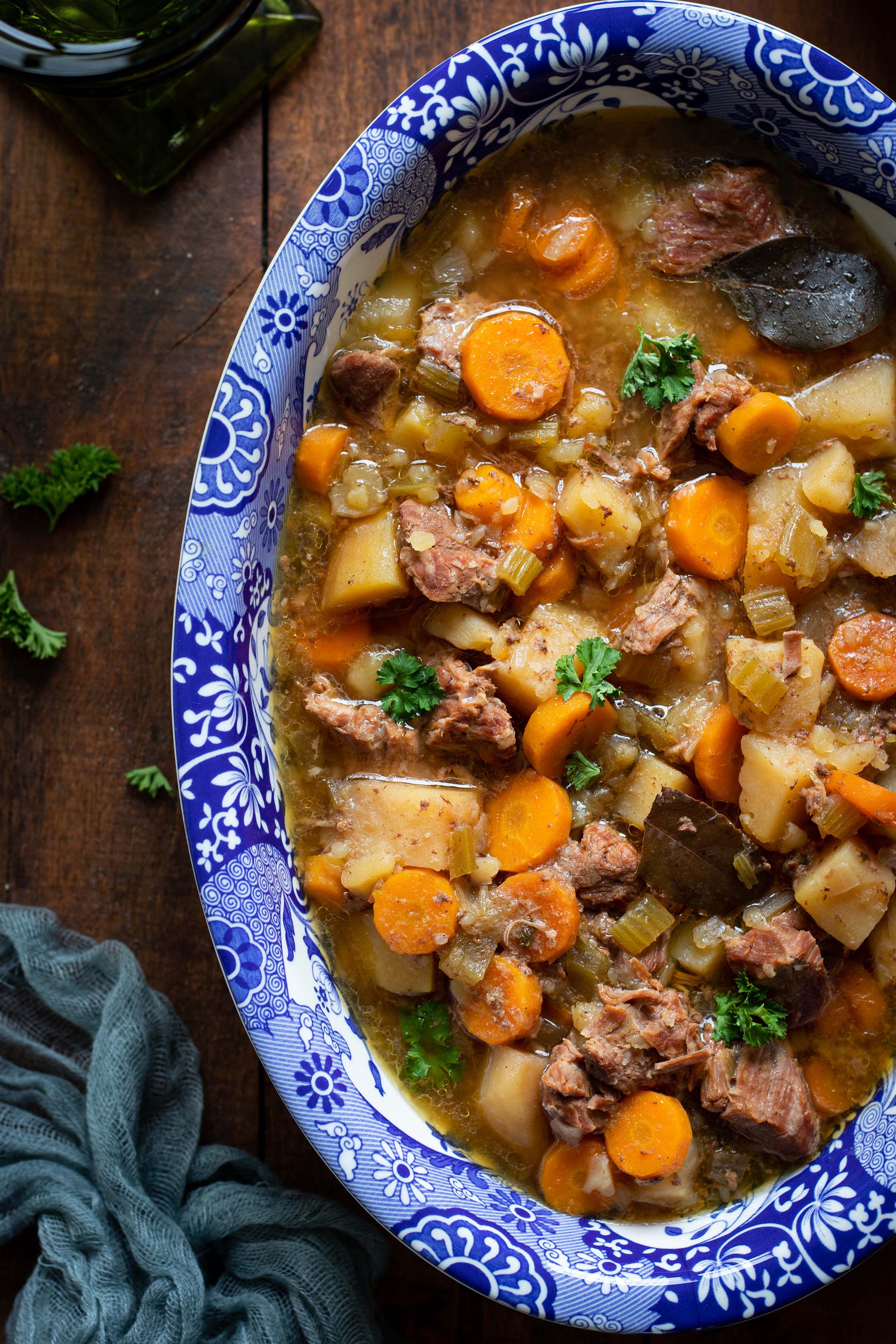 There are two ways to make this stew you can add all the ingredients into a big pot or you can even make it in slow cooker. Follow the recipe below for cooking on stove top and oven. If using a slow cooker then cook on low for 8 hours.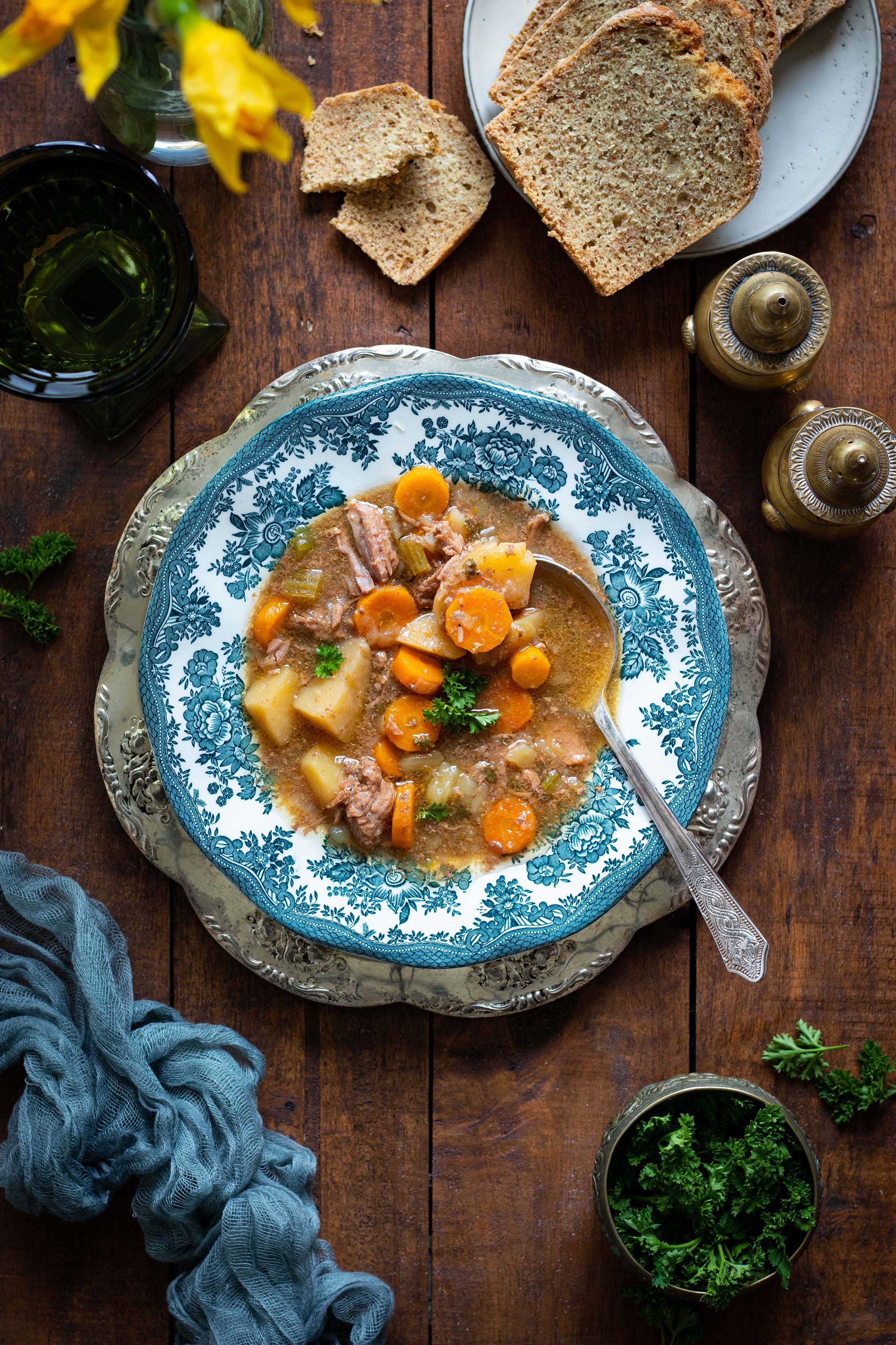 It's a delicious and simple stew goes well with a brown or white soda bread. It is suitable for home freezing. Divide in portions and freeze the day you prepared it.
I hope you enjoy this as much as I did, please let me know if you try this do leave a comment below. Do remember to use my hashtag #soulfulandhealthy
If you liked what you see here, please feel free to share it with family and friends. You can find me on Facebook, Instagram, Twitter and Pinterest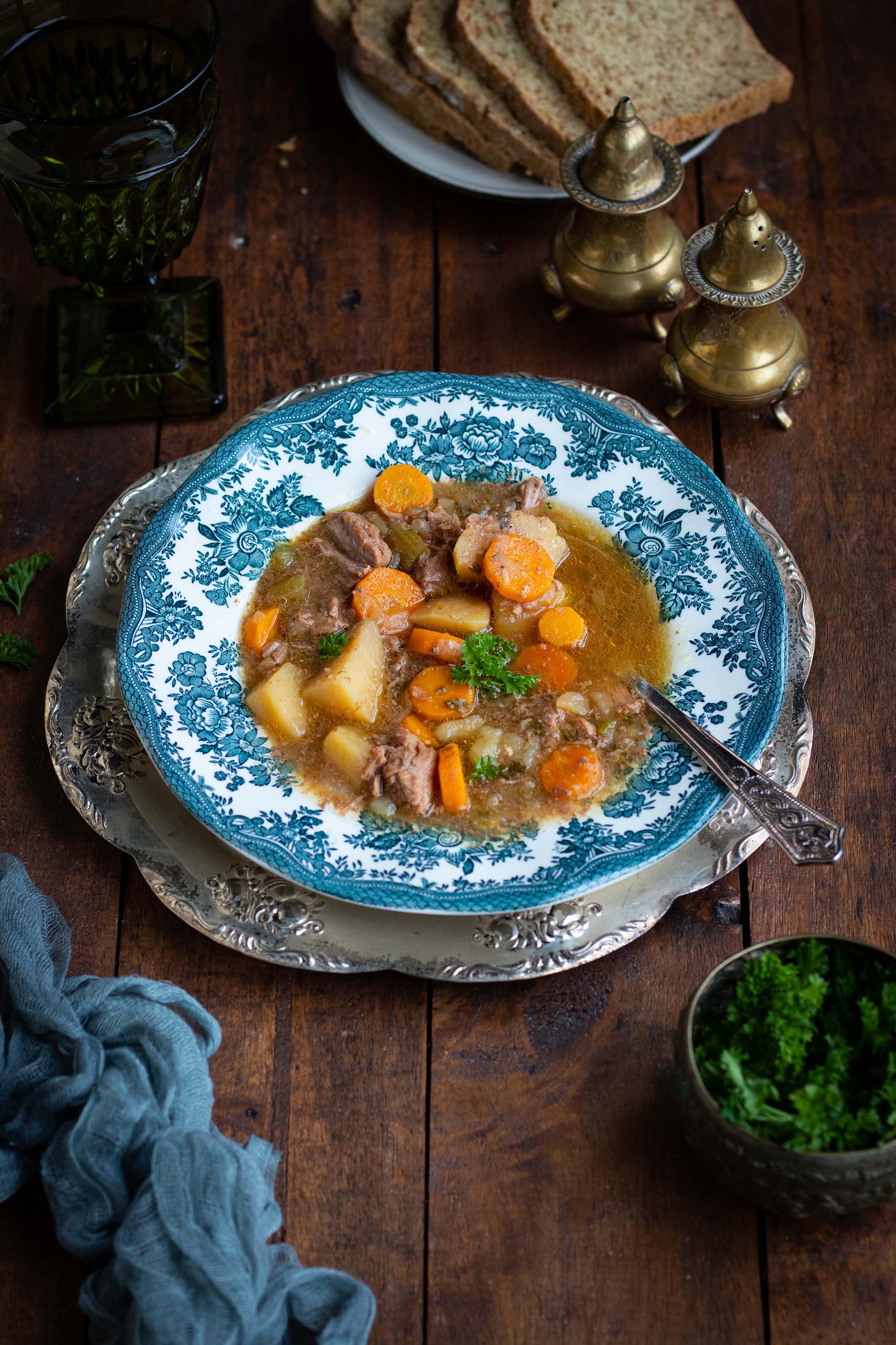 Irish Lamb Stew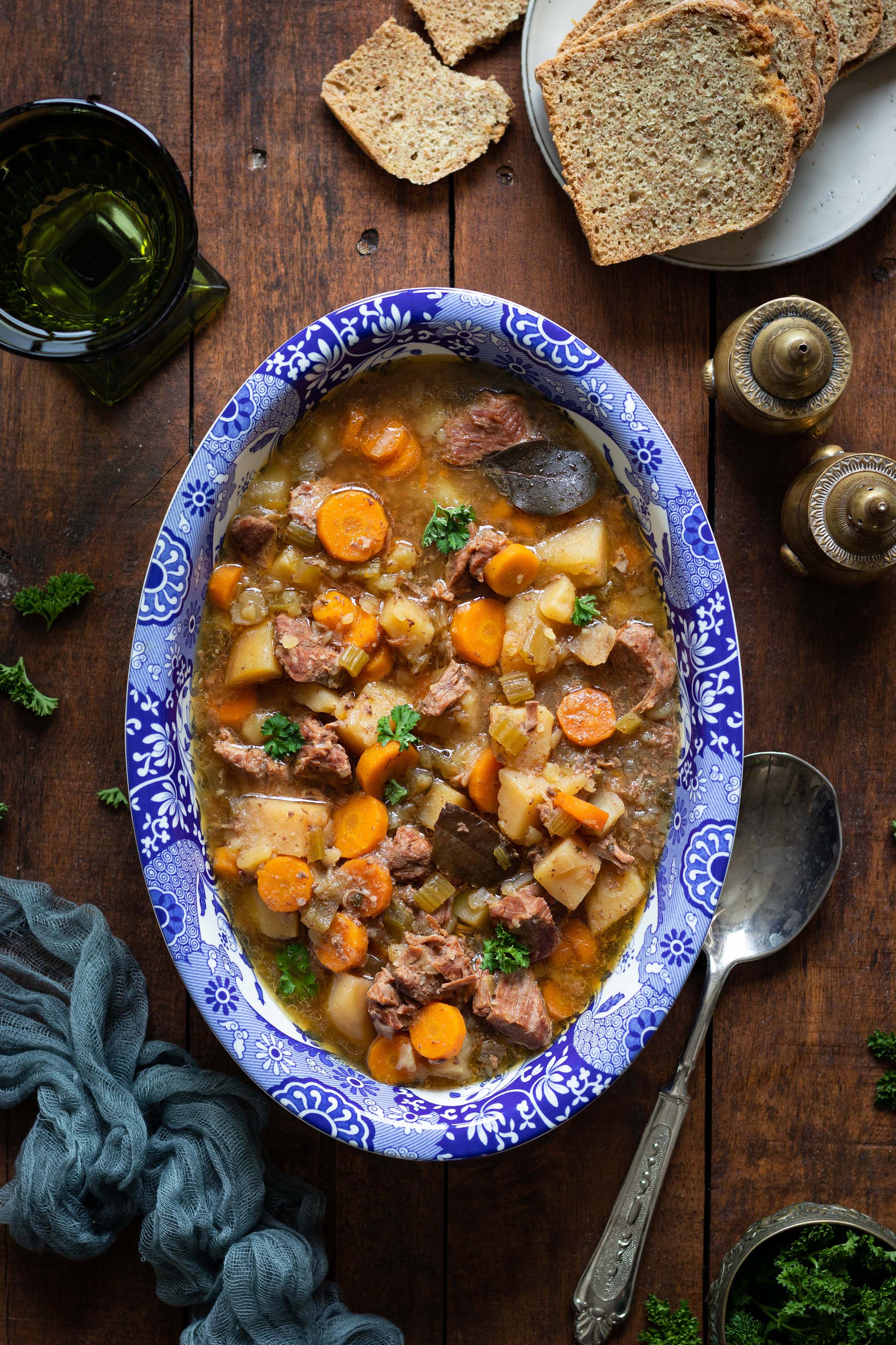 | | |
| --- | --- |
| Prep Time: | 1 hour 45 mins |
INGREDIENTS
1 kg leg of lamb cut into chunks
1 tbsp of oil or butter
800 grams Maris piper potatoes washed, peeled and chopped into chunks
1 rooster potato peeled and chopped into chunks
4 large carrots peeled and chopped
3 stalks of celery chopped
1 large onion chopped
1 litre Lamb stock
2 bay leaves
Salt and pepper to season
1 tbsp chopped fresh curly parsley, plus more for garnishing
Brown soda bread to serve
instructions
Pre-heat the oven to 160 degree Celsius
Heat the oil in a large oven prof deep sauce pan, add the lamb and brown the meat on all sides, don't have to fully cook it. Remove and set aside.
Add the onion and sauté for few mins until translucent, add the celery, carrots, potatoes and fry for 3 to 4 mins.
Add the meat, bay leaves, stock, parsley, season with salt and pepper. Cover and place in the oven for 1 hour 30 mins until the lamb is nice and soft.
Garnish with chopped parsley, Serve warm with brown Soda bread. Enjoy!