Falafel hummus burger (Chickpeas burger)
The other day I wanted to make hummus, so I decided the night before to soak dried chickpeas, in India we don't usually buy tinned food like chickpeas, kidney beans etc, at least as far as I remember my mom wasn't. So anyways, it is very convenient to buy a tin of chickpeas or kidney beans to make anything at all, I for once thought let me do the Mom way and I soaked almost two cups of dried chickpeas overnight.
The next day I decided to make hummus, with my ever so excited 4 year old, who loves to help me in the kitchen, quickly dragged his little red chair into the kitchen, where he always stands in the corner and loves watching his mommy cook. Me at the same time, was battling my terrible cold that hit me after years, I just wanted to get it over with…
Lost in my kitchen doing a zillion things at a time, which by the way we as Mum's are experts now 😉 I added all the drained chickpeas, tahini, lemon juice and everything else needed to make hummus into my food processor and started to blend while heating up food for my little man at the same time. I was wondering, why isn't this hummus tasting like hummus? And I have made it many times before, I tried to add more tahini and all other ingredients to make it taste better but no!
Then it hit me! I did not cook the chickpeas first in the pressure cooker! Oopsy daisy! 😛 I told my son, oh no Mommy forgot to cook the chickpeas.. and he was wondering what is this Mommy doing? 😀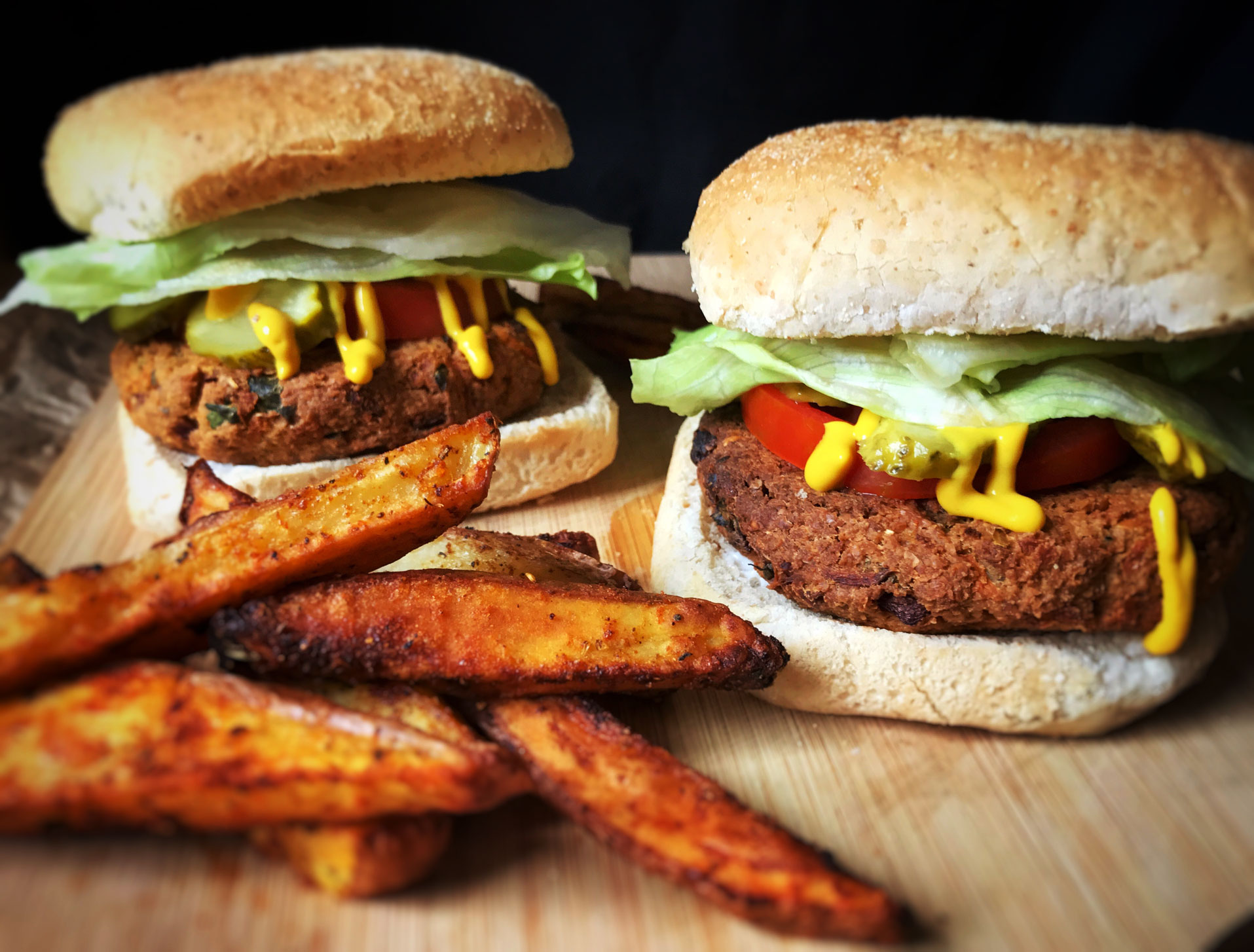 Here I was wondering what to do with this mountain of raw hummus. I was so not ready to throw it away, so we went to Daddy for the rescue, who is also an amazing cook 😉 So it was his idea to make little patties out of it, so that is how this recipe came into being. With my goof up that I did came out this delicious vegetarian, vegan, healthy falafel hummus burger. I must say that I am pretty impressed the way it turned out. But decided the next time I will buy a tin of chickpeas 😉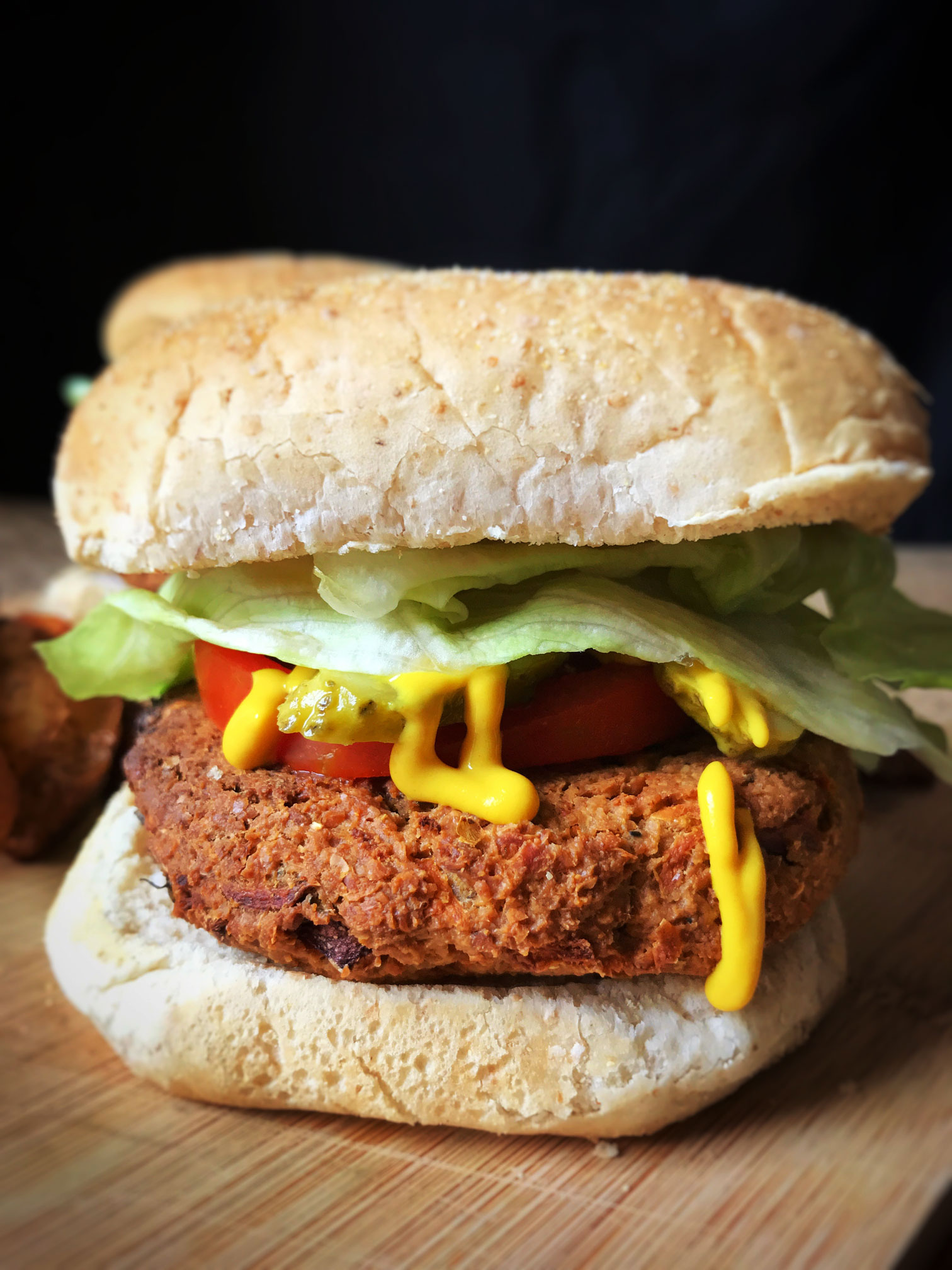 I added grated carrots, chopped red onion and some spices, made burger patties out of it and it was gorgeous!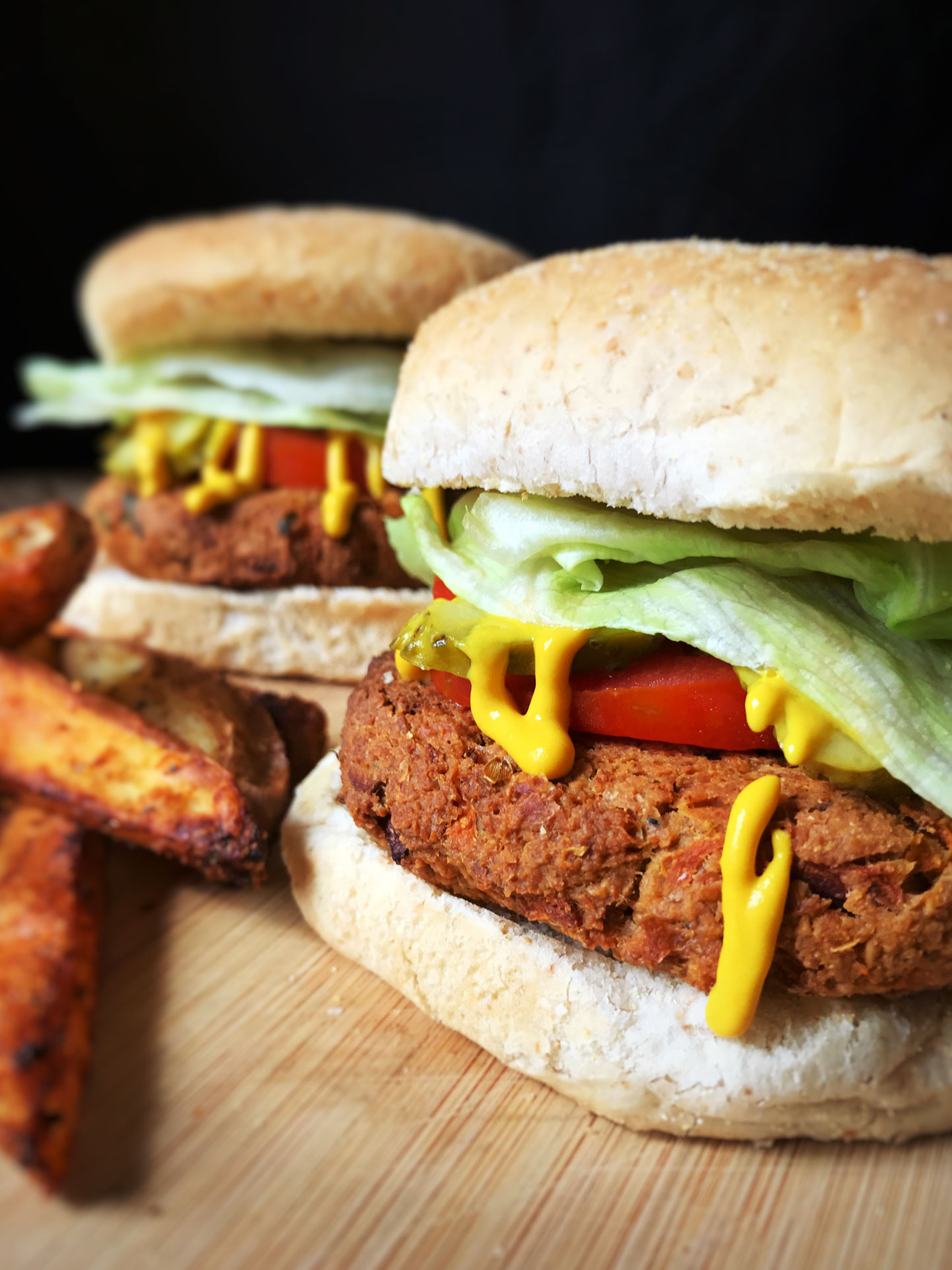 Have it with spicy potato wedges for a full meal combo or eat it just as it is with a salad on the side, any how it tastes delicious. I even made small sized patties and ate it with lettuce, just as lettuce wraps, no carb dinner ready. You can pan fry them with a little extra virgin olive oil or grill them in the oven without any oil. 🙂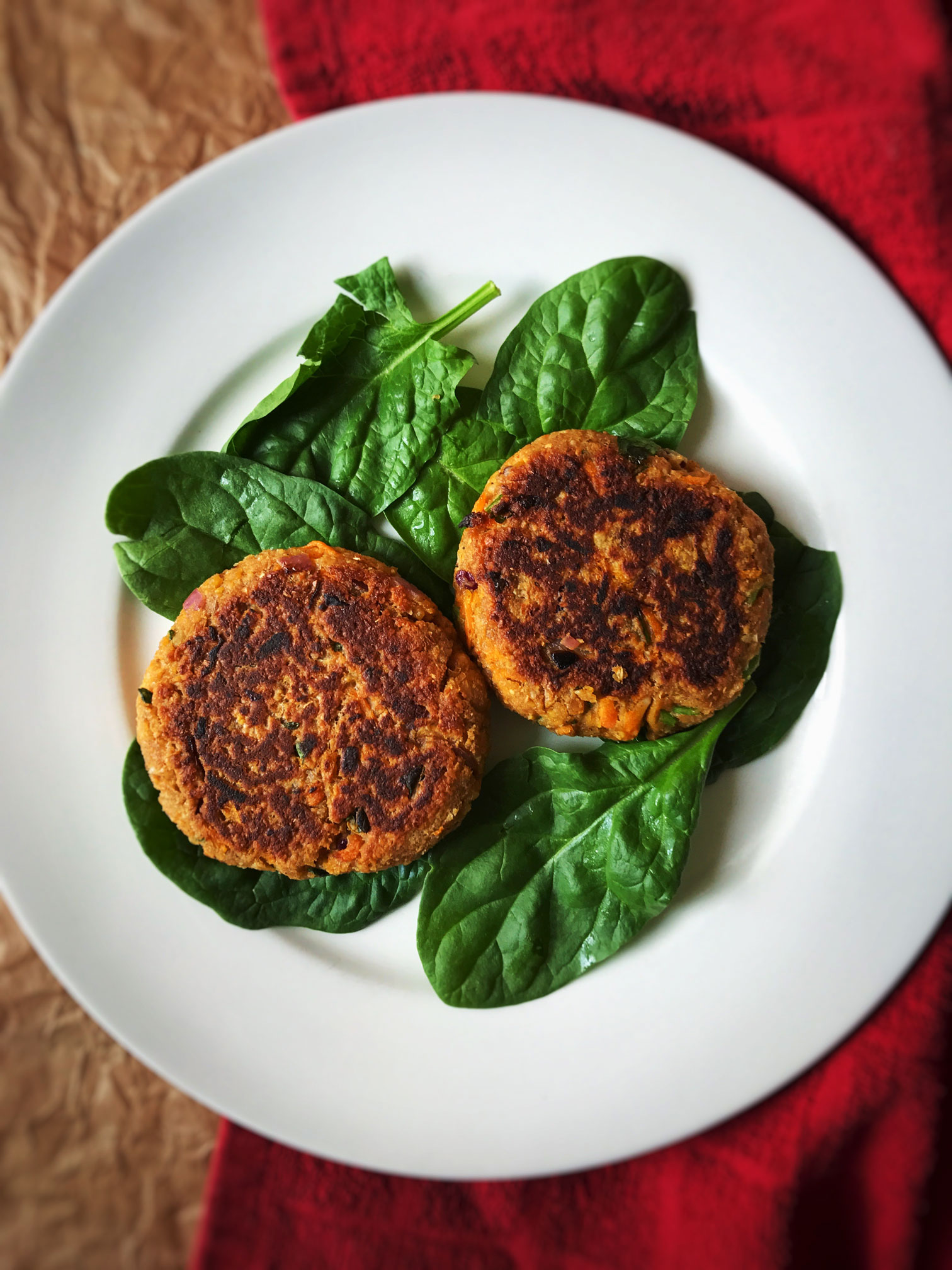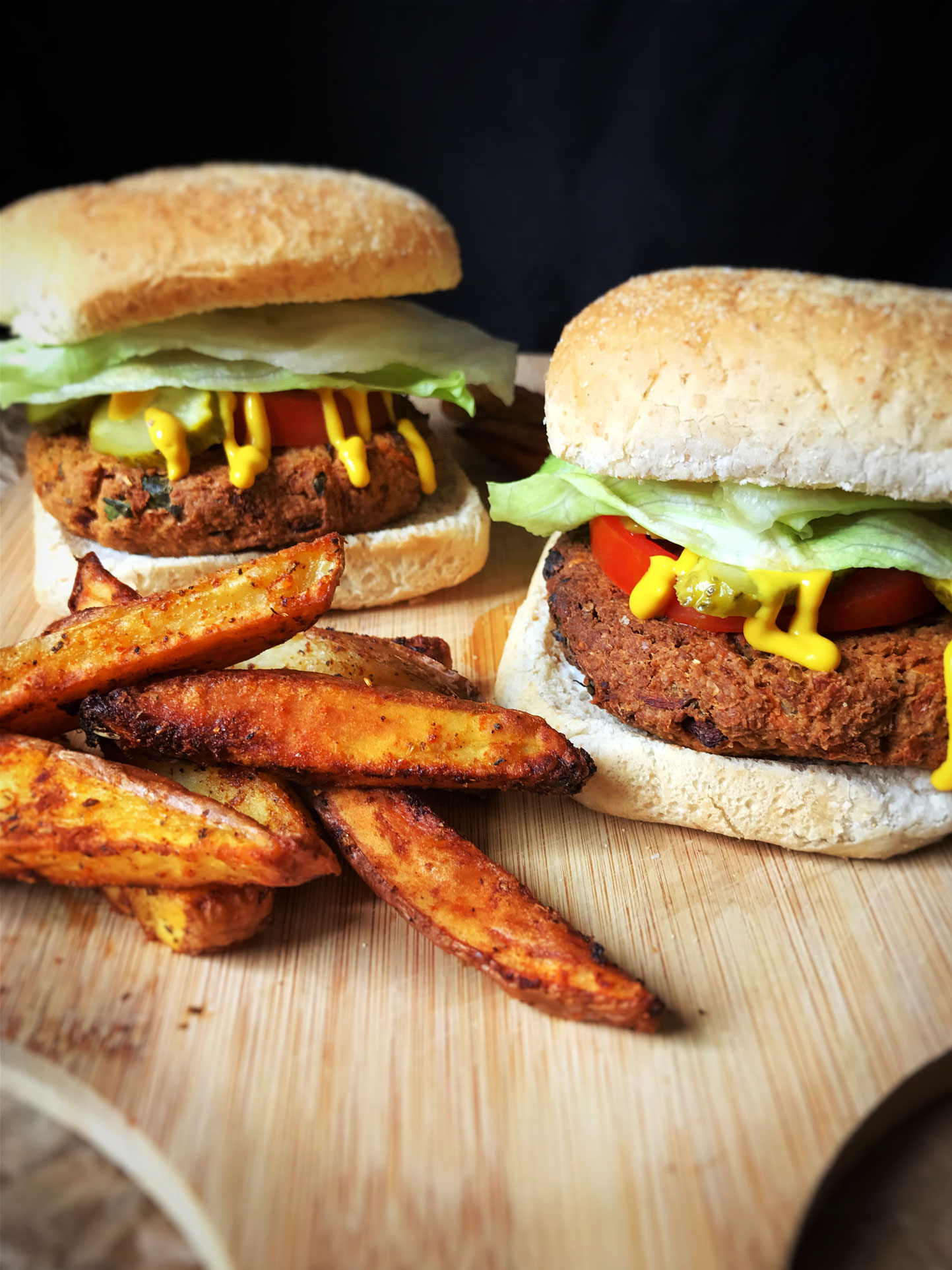 Falafel hummus burger (Chickpeas burger)
INGREDIENTS
1 tin of chickpeas
1/3 cup of dark tahini
2 tbsp juice of lemon
2 tbsp extra virgin olive oil
2 cloves of garlic
1 tsp of cumin seeds
1 tsp of coriander seeds
bunch of fresh coriander leaves
1 tsp of Kashmir red chili powder (reduce the chili to 1/2 tsp for less spicy)
1 cup of fresh breadcrumbs (a little more if needed for making patties)
2 tbsp of wholewheat flour (use gluten free if you want)
1 small grated carrot
1 red onion chopped
sea salt for taste
instructions
If grilling the burgers, pre heat your oven to 180 degree Celsius and set it in grill mode
Add the cumin and coriander seeds and dry roast them in a small pan until it is nice and fragrant for about 3 to 4 mins, now use a pestle and mortar and grind them as fine as you can.
Drain the water from the chickpeas, add it to the food processor and blitz for a min or two
Now add the tahini, lemon juice, olive oil, garlic cloves and blitz again
Scrape down the sides, add the coriander leaves, all of the dry spices along with the fine powder of cumin and coriander, blitz again
Transfer the mixture into a mixing bowl, add the breadcrumbs and wholewheat flour, grated carrot and chopped onion
Stir everything well to combine
You should be able to easily form burger patties, if you can't then add little more of breadcrumbs
Add the burger patties into the oven on a baking tray and grill for 40 mins (flip the burgers half way through)
Once done assemble the burger with slim buns, fresh tomatoes, cucumbers, top with mayo, mustard or ketchup and enjoy!