Evenly now and then I get this incredible chocolate craving, but I must say luckily I don't have a sweet tooth unlike my husband 😉 I'm happy that I absolutely love dark chocolate, which is actually healthy when consumed in moderation, isn't that great! Dark chocolate is rich with antioxidants and may even lower blood pressure and increase the blood flow. So all the more reasons to eat dark chocolate 😝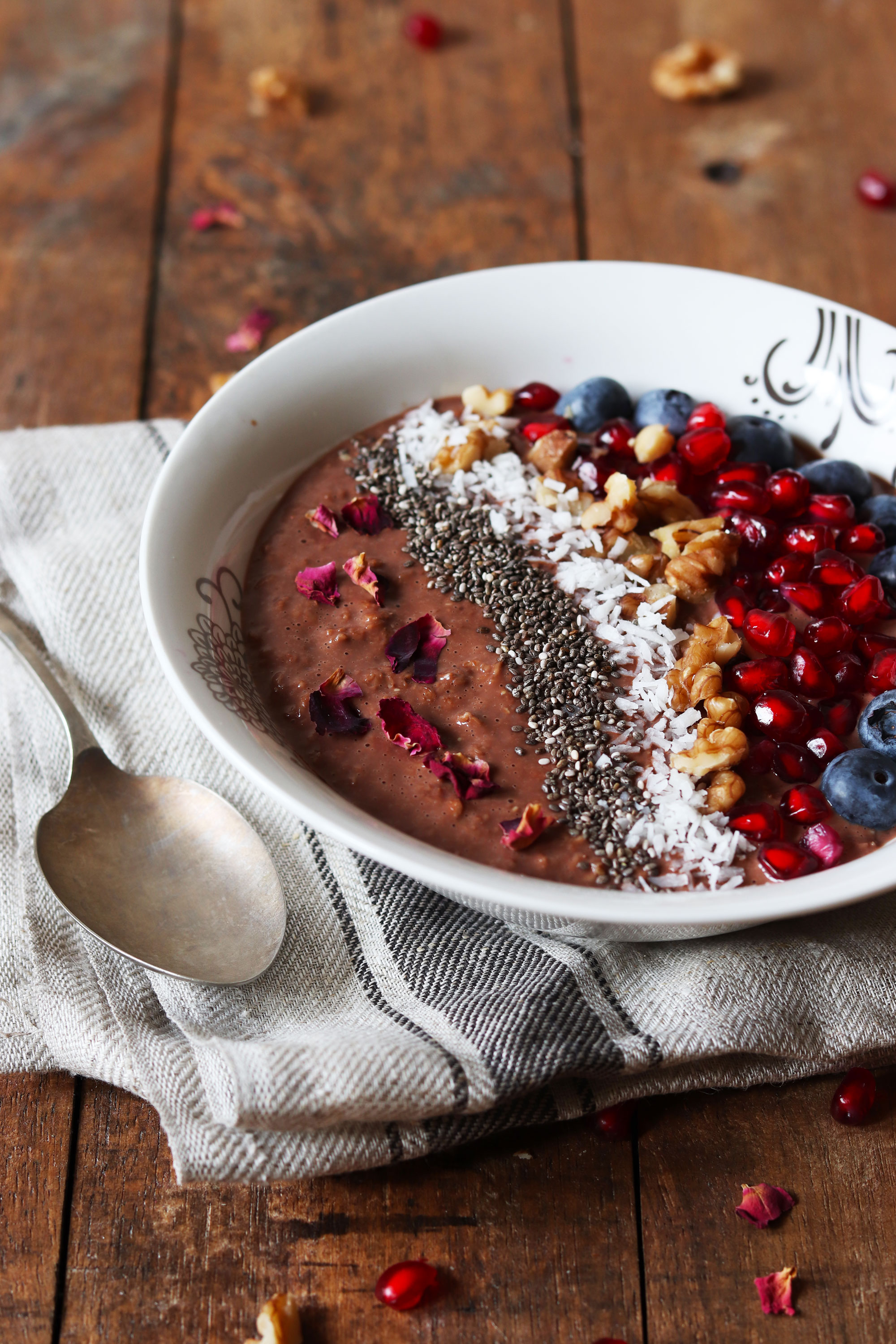 I love having a warm blow of chocolaty porridge for breakfast and it's been a while I made this, it's super easy can be ready in few mins even on a busy day. You can pop it in the microwave or even on stove top.
Belly hug 🤗 for sure 😍
I am an ambassador for Buy Wholefoods Online They are an online health food supplier based in Minster, Ramsgate, North East Kent, they have a wide array of organic, wholesome products and they deliver all over the UK and Europe. By using my affiliate link you can get a special discount. The organic cocoa powder is available on their website.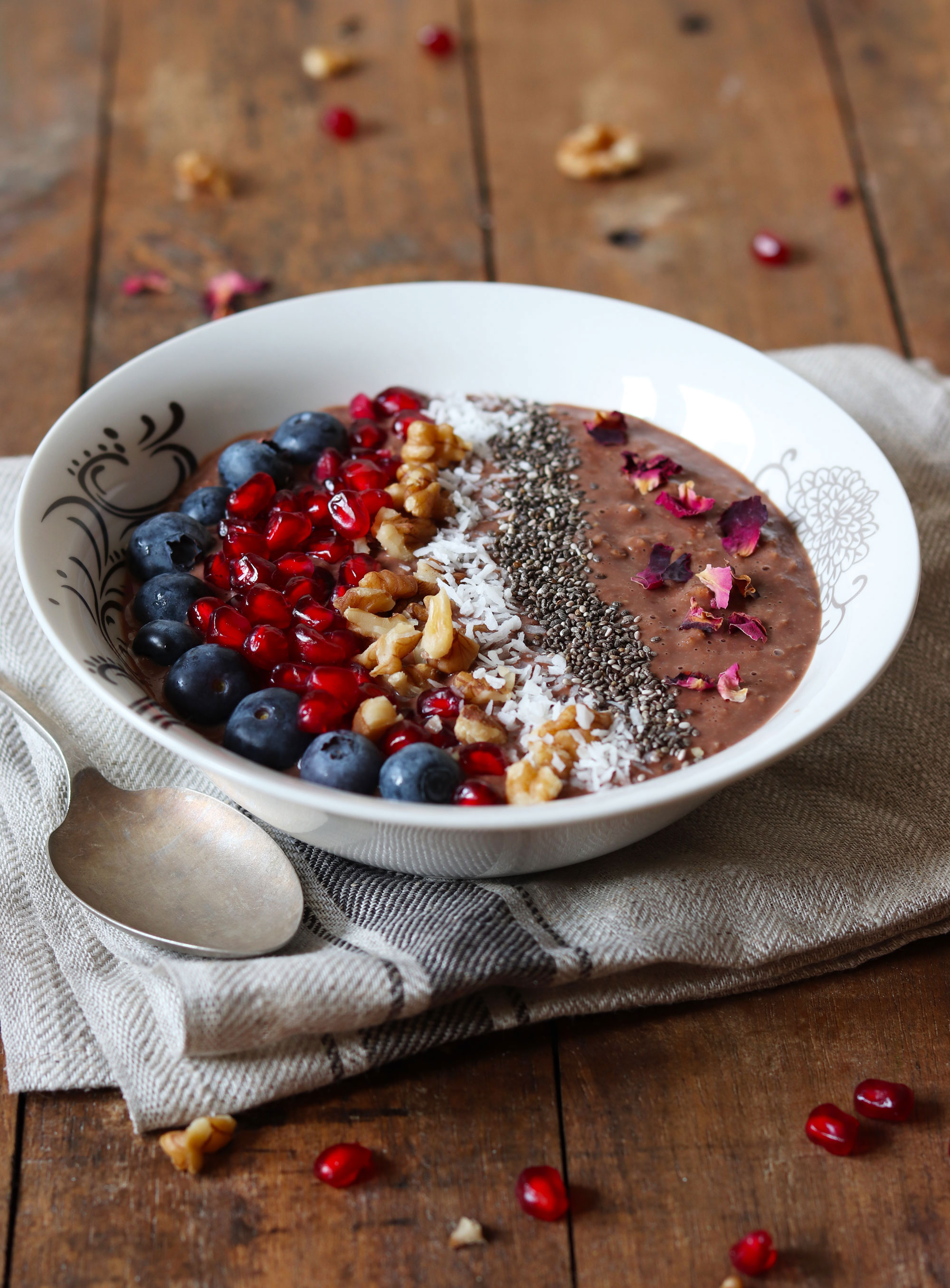 I really hope you enjoy it and find it refreshing as much as I did :) Let me know if you tried my recipe, please feel free to tag me and use my hashtag #soulfulandhealthy on your lovely creations, so I don't miss them.
Liked what you saw here, please free to share it with family and friends. You can find me on Facebook, Instagram, Twitter and Pinterest
Enjoy your festivities!️
Warm hugs
S.
Dark chocolate porridge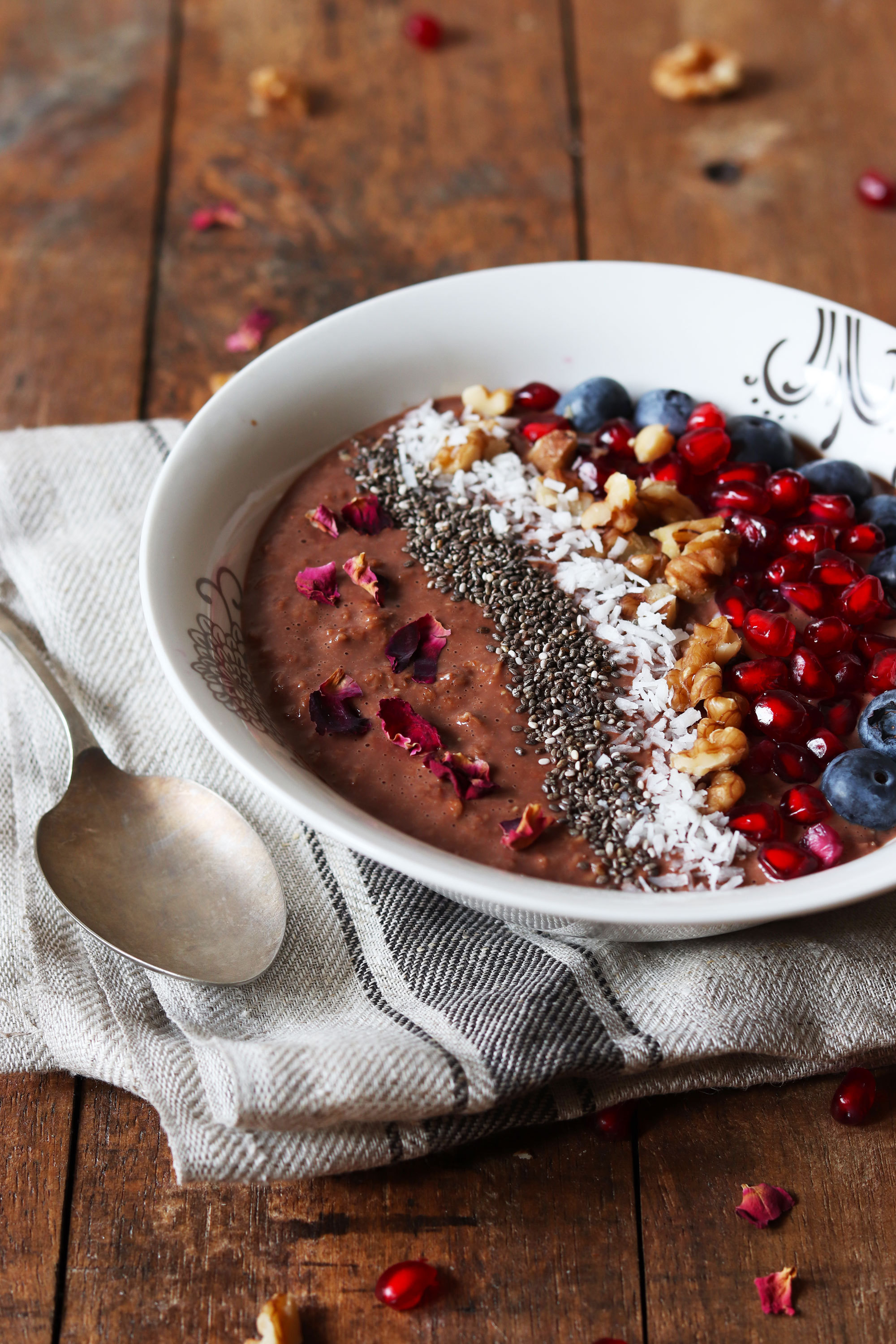 instructions
Add the oats, cocoa powder and almond milk into a microwave safe bowl and mix well
Microwave on high for 4 mins stirring once in between (mine is a 750W so if you have a higher one then pls do check in btw might require lesser time)
If making on the stove, add the oats, cocoa powder and almond milk into a saucepan and simmer for 5 mins until the oats are done. Keep stirring.
Remove from the heat.
Add maple syrup, algave nectar or honey and stir well to combine
Add the chia seed, top with any of your fav fruits and nuts and seeds and enjoy warm.

Disclaimer - I get a small commission when you purchase through my link at Buywholefoodsonline with no extra cost to you. I would request and really appreciate it if you would use my link while making any purchase from their website. Thank you very much!