Beetroot and ginger smoothie
Few years ago if someone told me they had a vegetable for their breakfast in form a juice or smoothie, I would have been like yucky no way! But now I see how much that has changed for me, not only I am eating vegetables for breakfast but making all kinds of smoothies with them and I enjoy it. ;)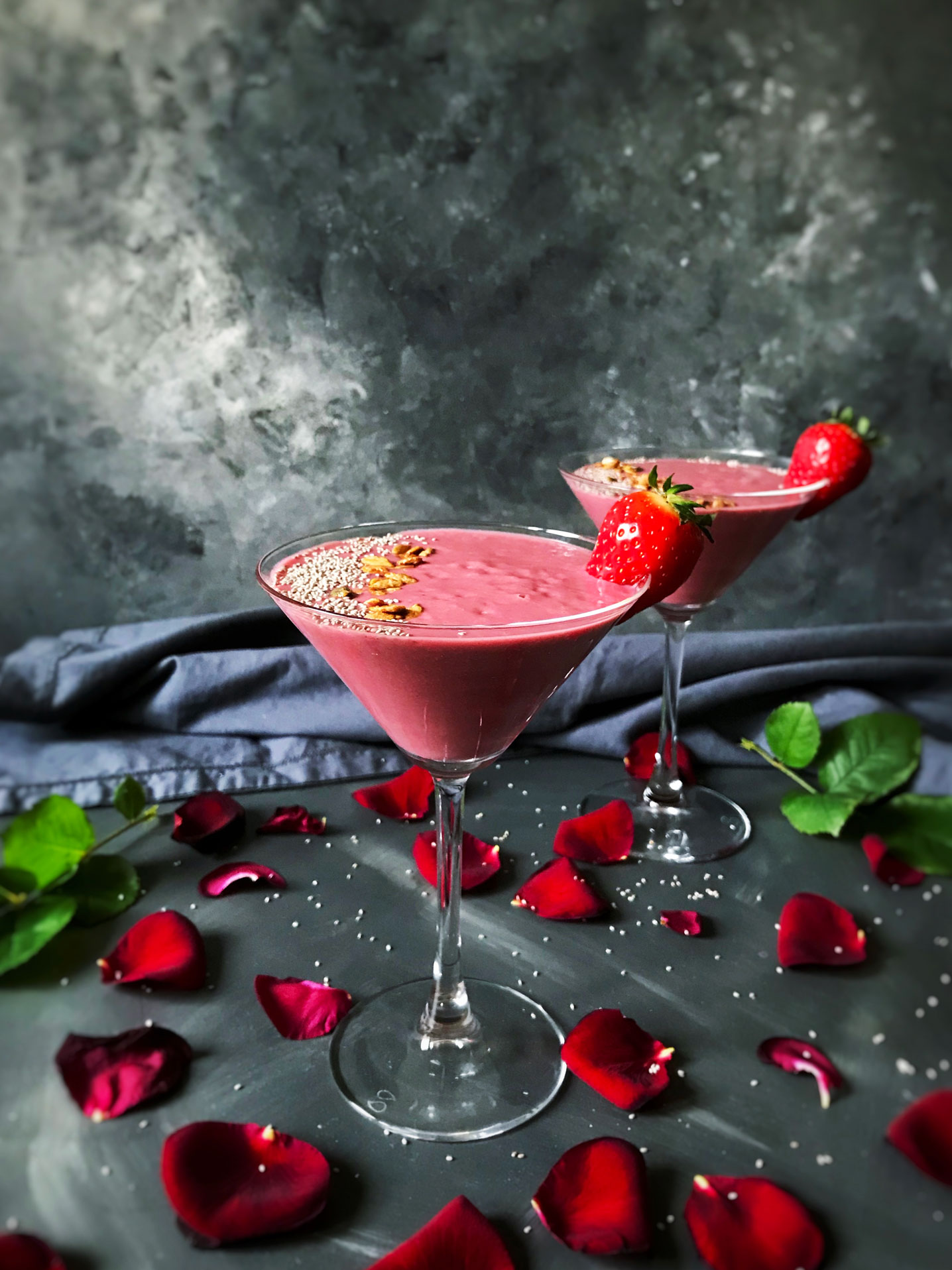 This beetroot and ginger smoothie is just what you need to detoxify that digestive system.
Beetroot has numerous health benefits like lowers the blood sugar, detox the liver, high in vitamins, these are just to name a few.
Ginger helps the gut, strengthens the immune system, reduces inflammation, again to name just a few.
A blend of all natural, wholesome ingredients this smoothie tastes delicious, even for a non veggie lover. Trust me you won't feel the ginger nor the beetroot ;)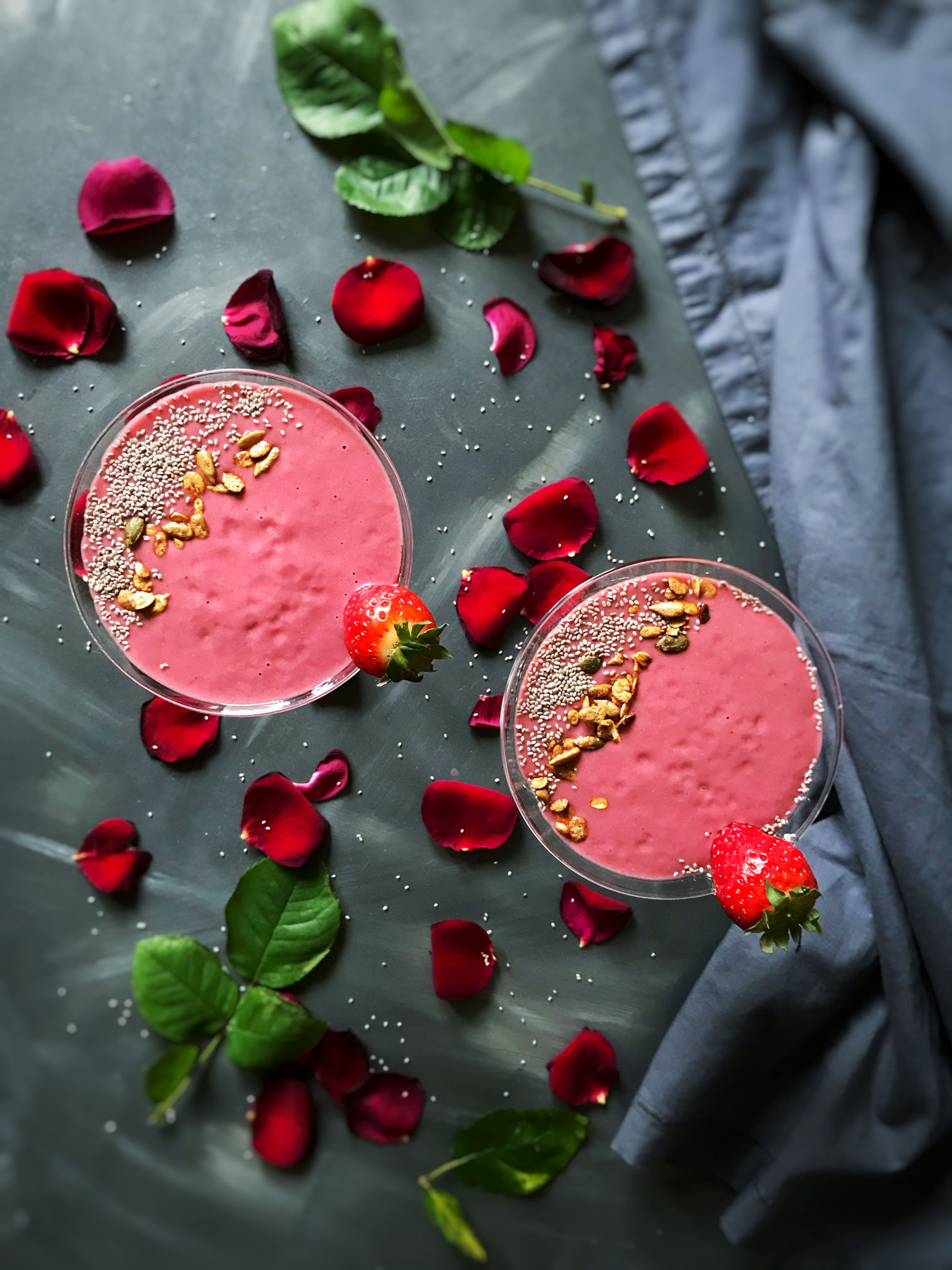 Beetroot and ginger smoothie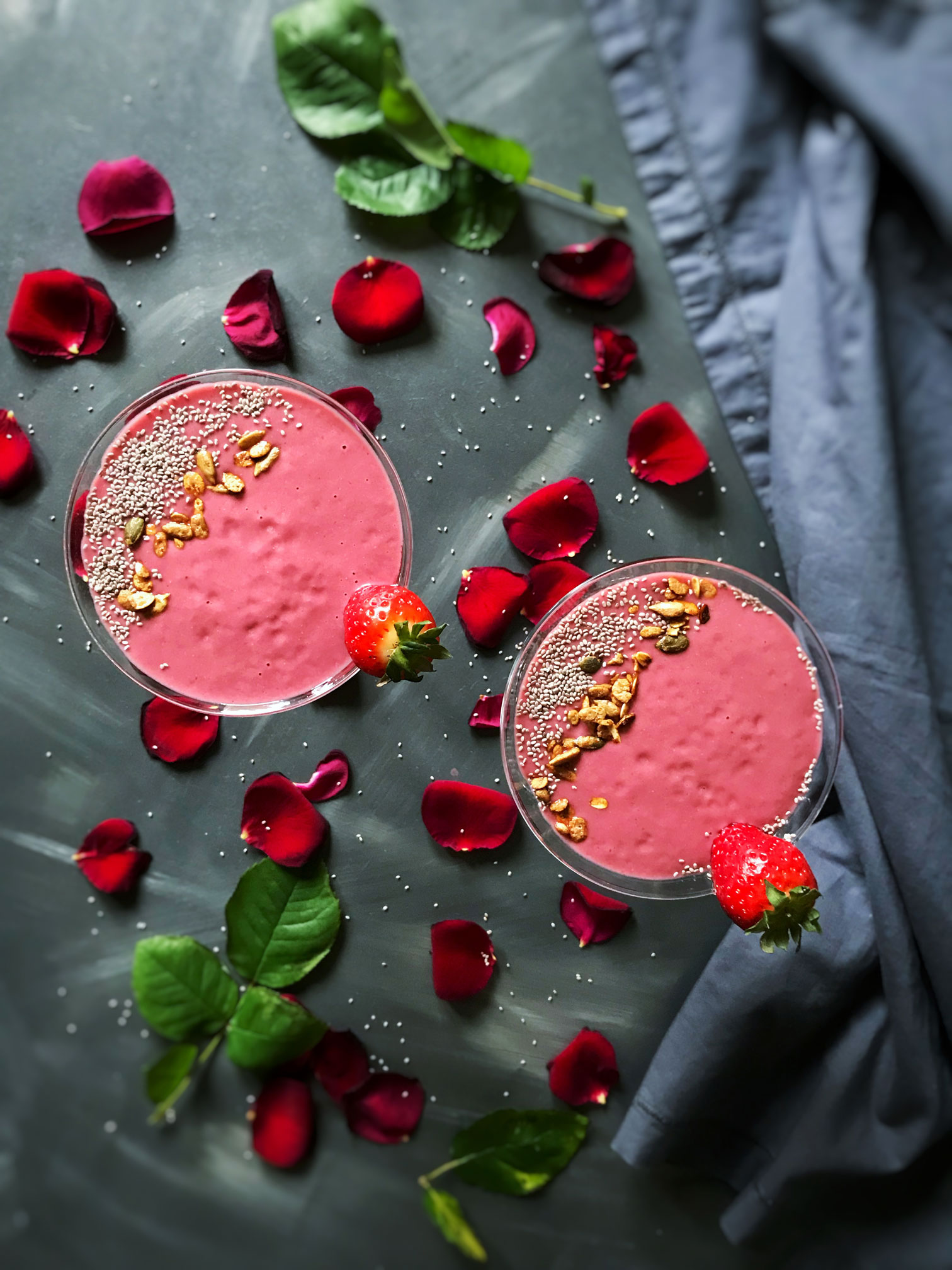 INGREDIENTS
2 organic banana
2 small cooked beetroots chopped
one small 1 inch by 1 inch fresh piece of ginger
2 tbsp zero fat strained Greek yogurt (plant based yogurt for vegan)
1 tsp of whole chia seeds
2 tsp cinnamin flavoured honey (or plain honey/ maple syrup for vegan)
unsweetened almond milk to blend as per required consistency
instructions
Blend everything well on a high speed blender, Top with more fresh berries, seeds, more chia seeds and and enjoy right away.