Banana walnut and dark chocolate chip muffins
A simple muffin with the perfect combination of banana, walnuts and dark chocolate chips, Oh yes please! ;) I enjoy baking, it is so therapeutic for me, the creaming of butter and sugar, the gorgeous fragrance of baked goods at the entire home is just so wonderful. It is a great stress buster for me. I learnt to bake after by little boy was born, until then I didn't know how to use an oven! and here I am writing a blog about baked goods! Life is full of surprises isn't it ;)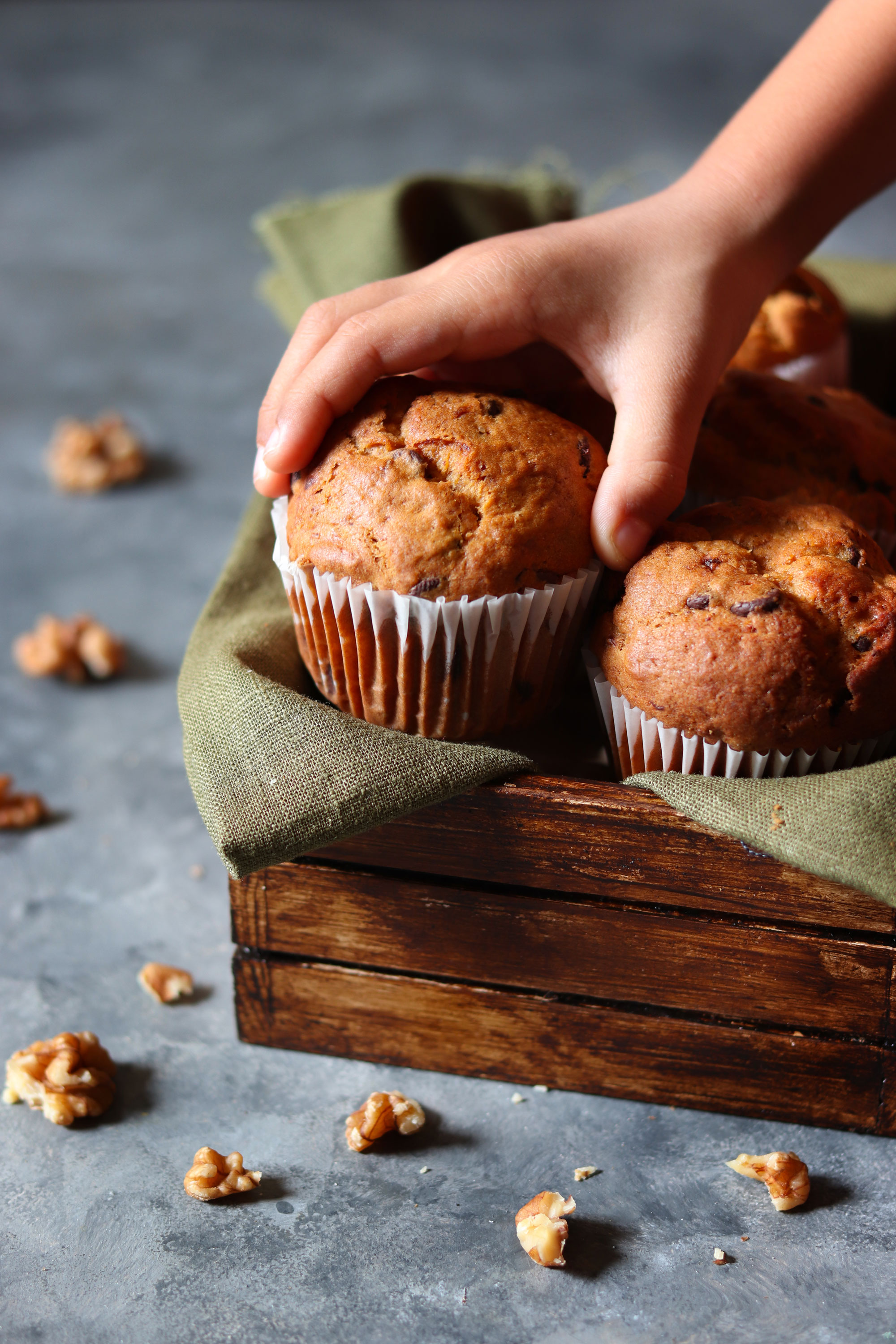 This is not a fully sugar free, it is a refined sugar free recipe, I have used organic coconut nectar sugar, which is still sugar at least not the worst kind. I have reduced the amount of butter and sugar, I do like to enjoy a little treat from time to time, still homemade ones. A perfect treat when kids are back from school or perfect with a cup a tea.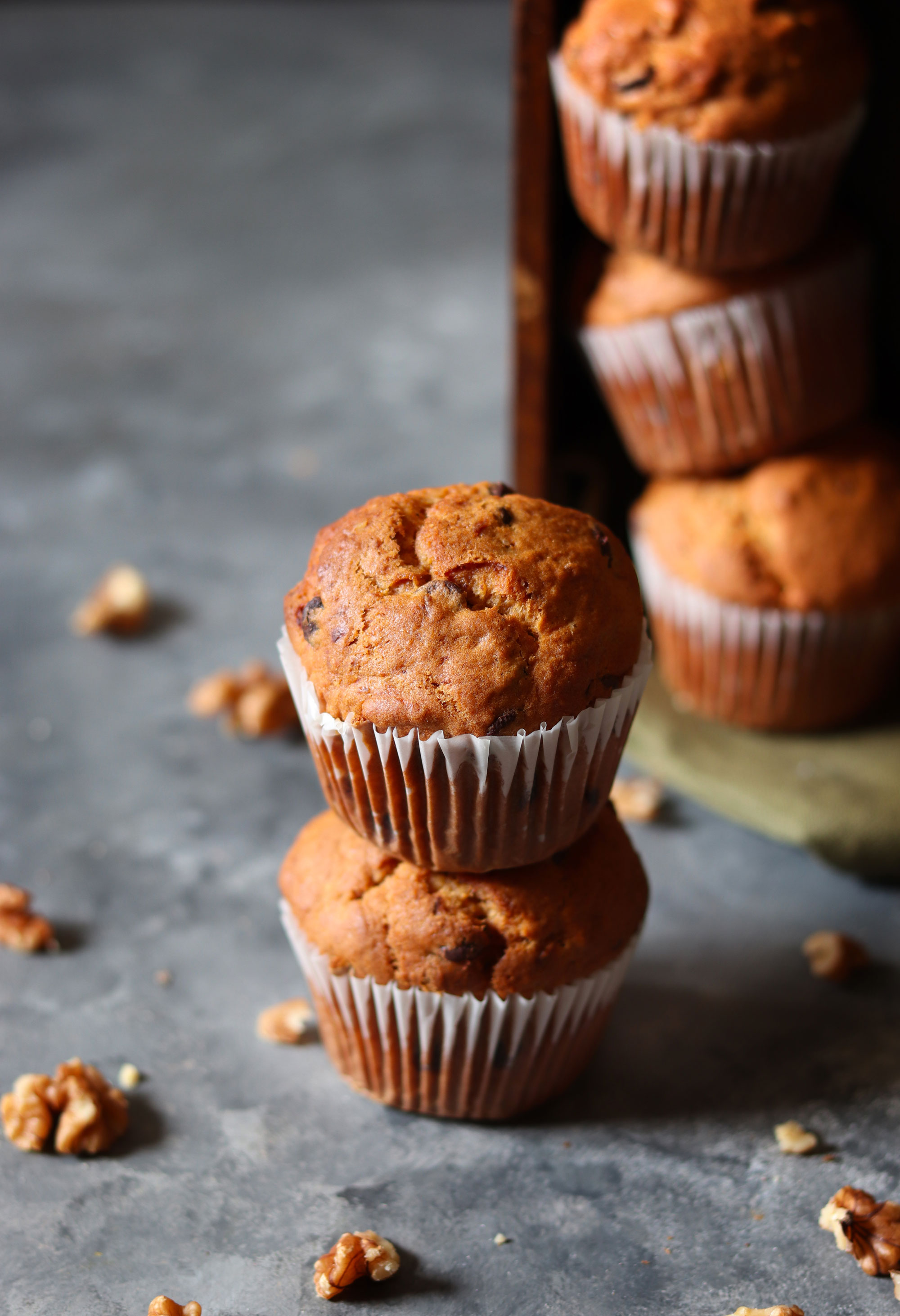 I baked these muffins when I invited my friend over for tea, her little girl is best friend of my little boy :D I can't begin to tell you all how cute they are together. I had only few ingredients in the kitchen but wanted to make something nice for the lovely guests so I quickly whipped up this one and it turned out so delicious. Everyone enjoyed it including the kids.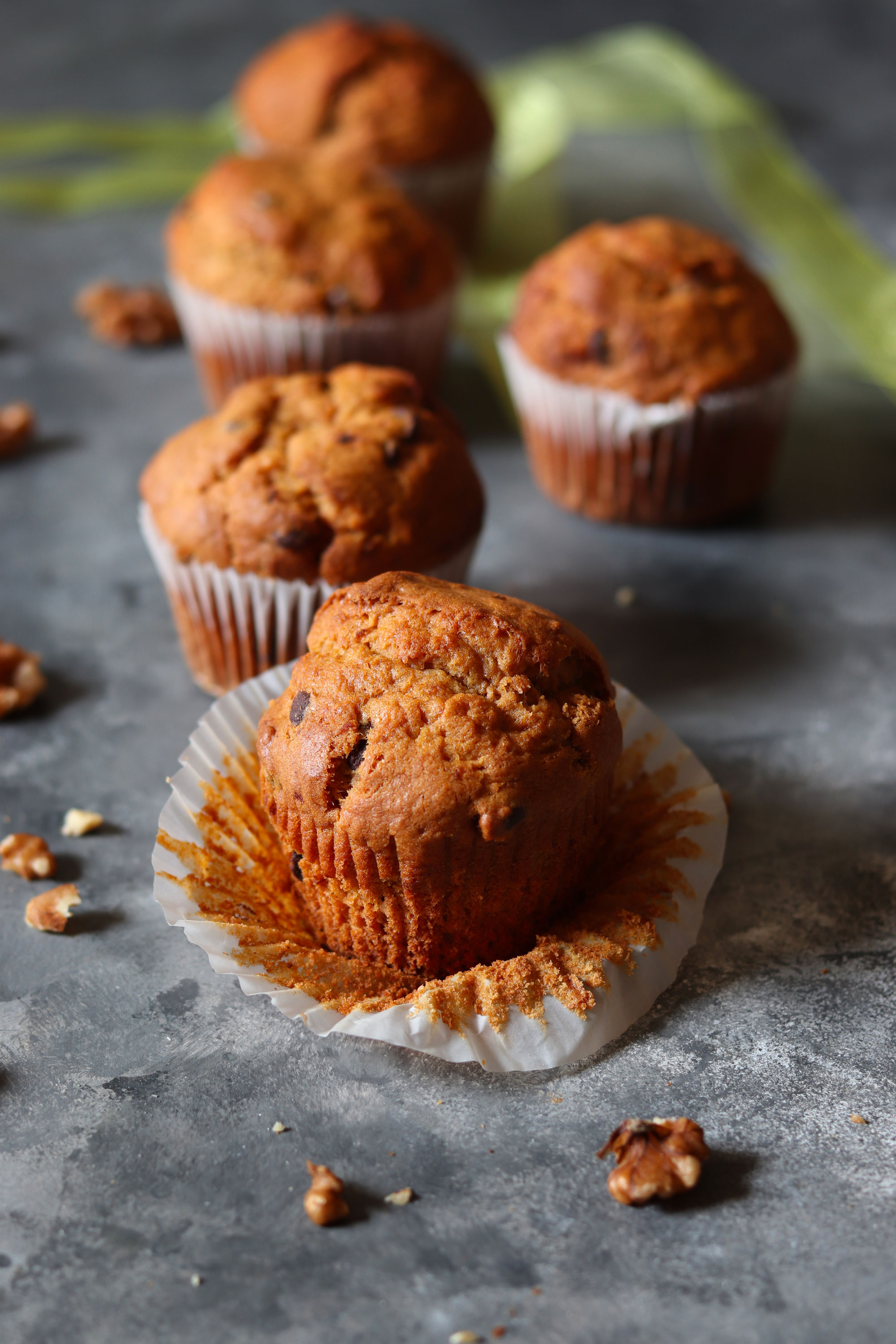 This recipe can be doubled as well. I baked a doubled batch of these for husband's office and was a bit hit! :) Can use white chocolate chips too. The chocolate chips I have used contain sugar, however if you are more conscious of your sugar intake then you can skip the chocolate chips and use Organic raw cacao nibs, also available from Buy Wholefoods Online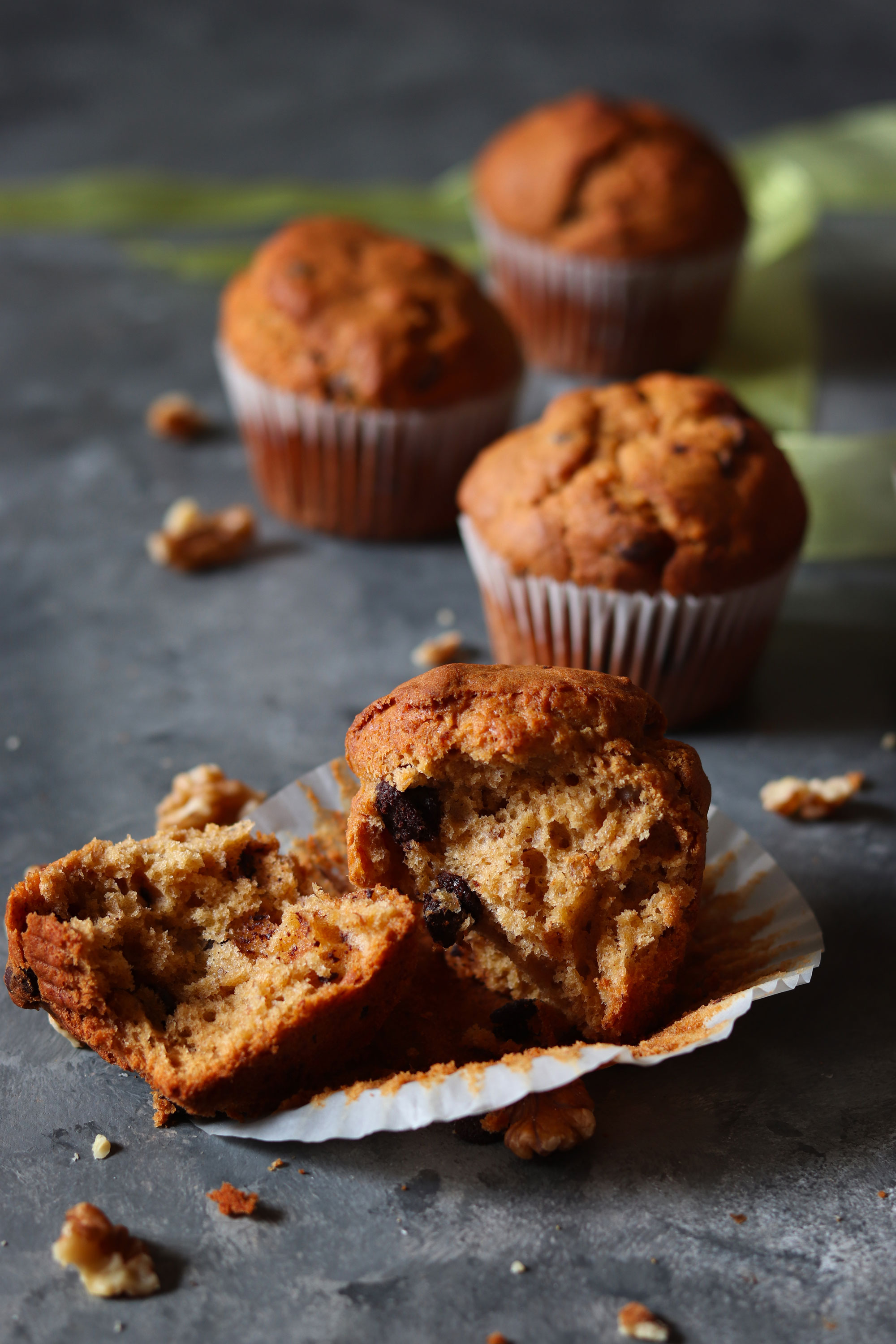 These muffins are not gluten-free but can be made easily by swapping to gluten-free pain flour.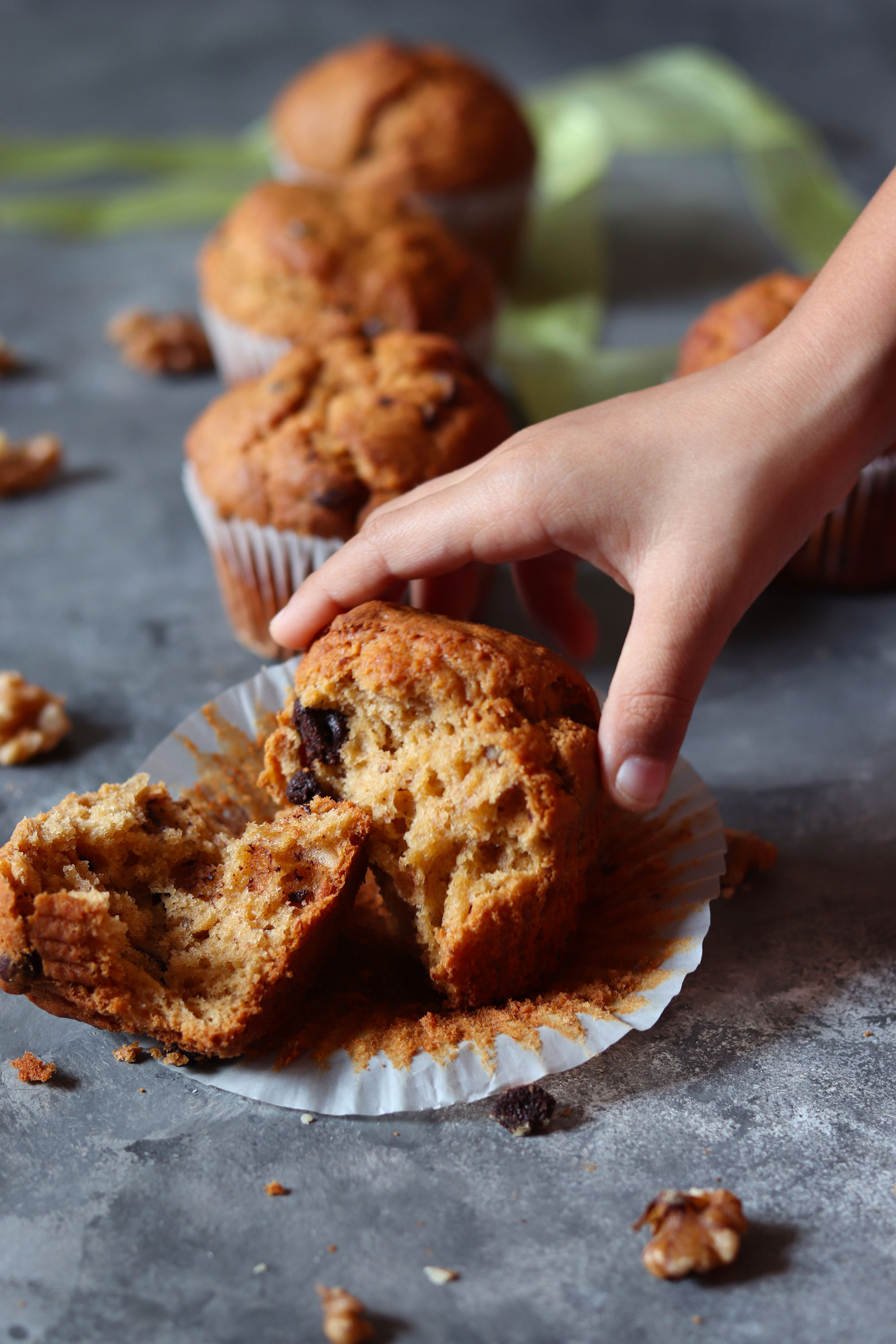 I am an ambassador for Buy Wholefoods Online They are an online health food supplier based in Minster, Ramsgate, North East Kent, they have a wide array of organic, wholesome products and they deliver all over the UK and Europe. By using my affiliate link you can get a special discount. The Organic Coconut Nectar Sugar (linked) is available on their website.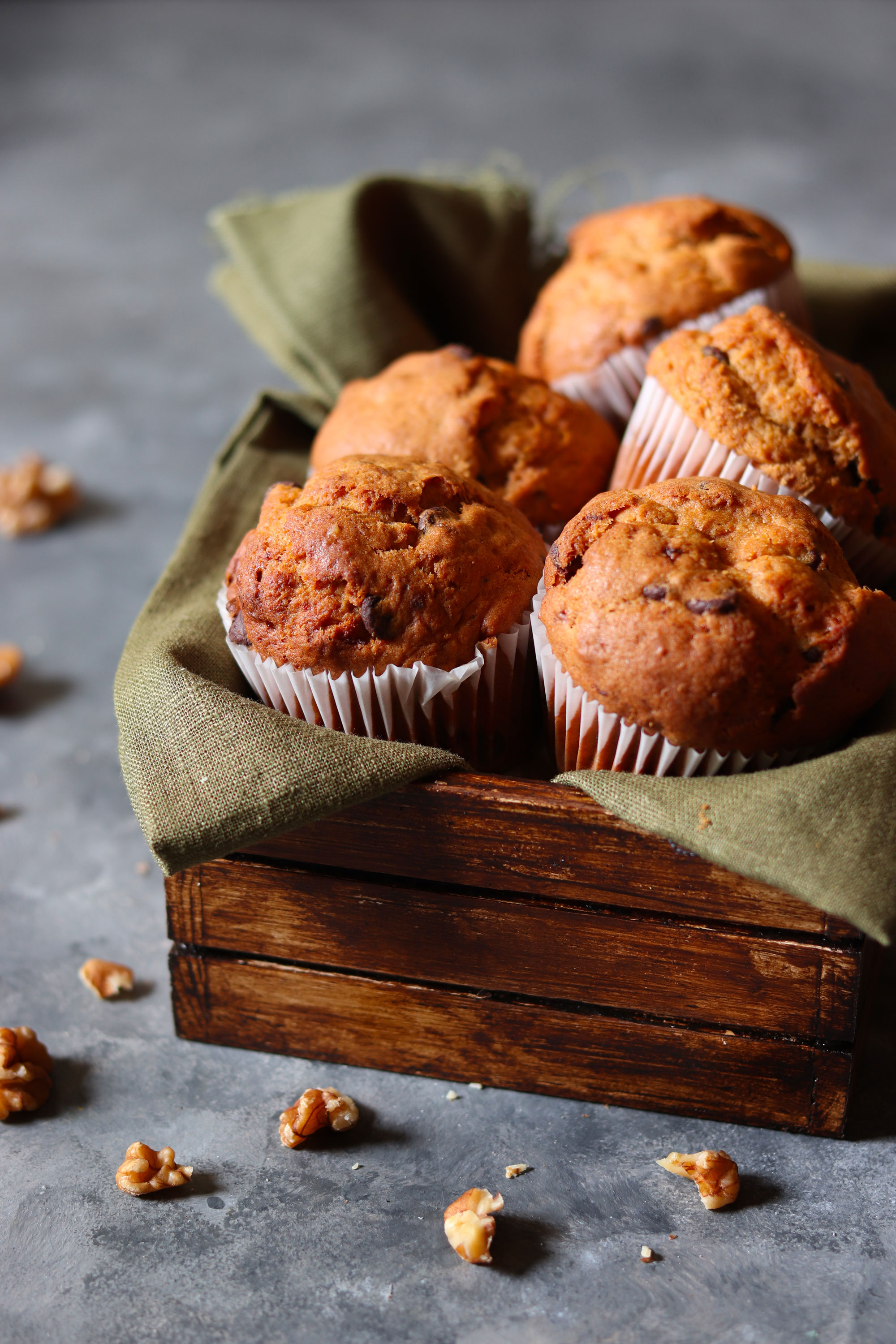 I really hope you enjoy these delicious muffins much as I did :) Let me know if you tried my recipe, please feel free to tag me and use my hashtag #soulfulandhealthy on your lovely creations, so I don't miss them.
Liked what you saw here, please free to share it with family and friends. You can find me on Facebook, Instagram, Twitter and Pinterest
Enjoy!️
Warm hugs
S.
Banana walnut and dark chocolate chip muffins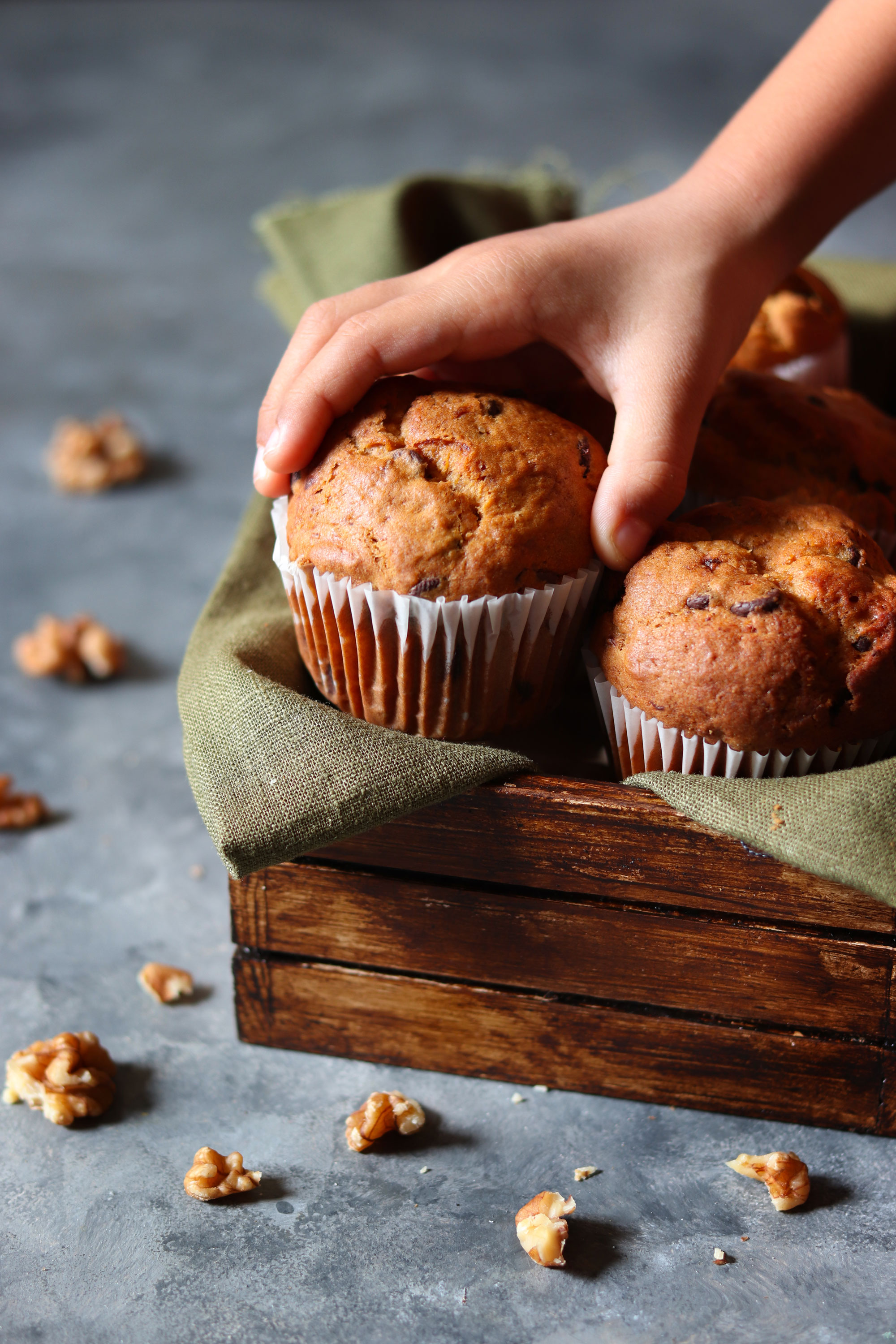 | | |
| --- | --- |
| Prep Time: | 15 mins to prepare - 25 mins to bake |
| | |
| --- | --- |
| Servings: | Makes 9 muffins |
INGREDIENTS
Dry Ingredients

1 and 1/2 cup plain white flour
2 tsp baking powder
80 grams coconut nectar sugar
Pinch of cinnamon
1/4 tsp

Wet ingredients

75 grams butter unsalted soften
1 and 1/2 medium size mashed banana
1 tsp vanilla essence
1/4 cup milk
1 large egg

1/4 cup dark chocolate chips
1/4 cup crushed walnuts
instructions
Pre-heat the oven to 180 degrees celsius. Line a muffin tray with paper liners or butter the tray.
Mash the ripe bananas using a fork and set aside.
Sift the flour, baking powder, salt into a small bowl.
In a separate bowl using a hand mixer beat the butter and sugar until nice and creamy for about 3 to 4 mins.
Add the egg to the creamed butter and mix for a minute, now add the mashed banana's and beat for another minute.
Now add the dry ingredients to the wet, using a wooden spatula fold the mixture well. Do not over mix.
Add the dark chocolate chips ans walnuts. Give it a good stir.
Using a ice-cream scooper (add one full scoop) or a tablespoon (add about 1 and 1/2 tbsp) to lined muffin cups and bake in pre-heated oven for 25 mins or until the skewer inserted comes out clean. Enjoy!