This Italian dish, inspired by my lovely Italian friend, who is a wonderful cook by the way, she made this tasty risotto when we were invited for lunch at their place. My little boy enjoys it too. You can even swap the asparagus to mushroom to make it a mushroom risotto. This version of risotto does not involve wine so even babies, toddlers and kids can have it.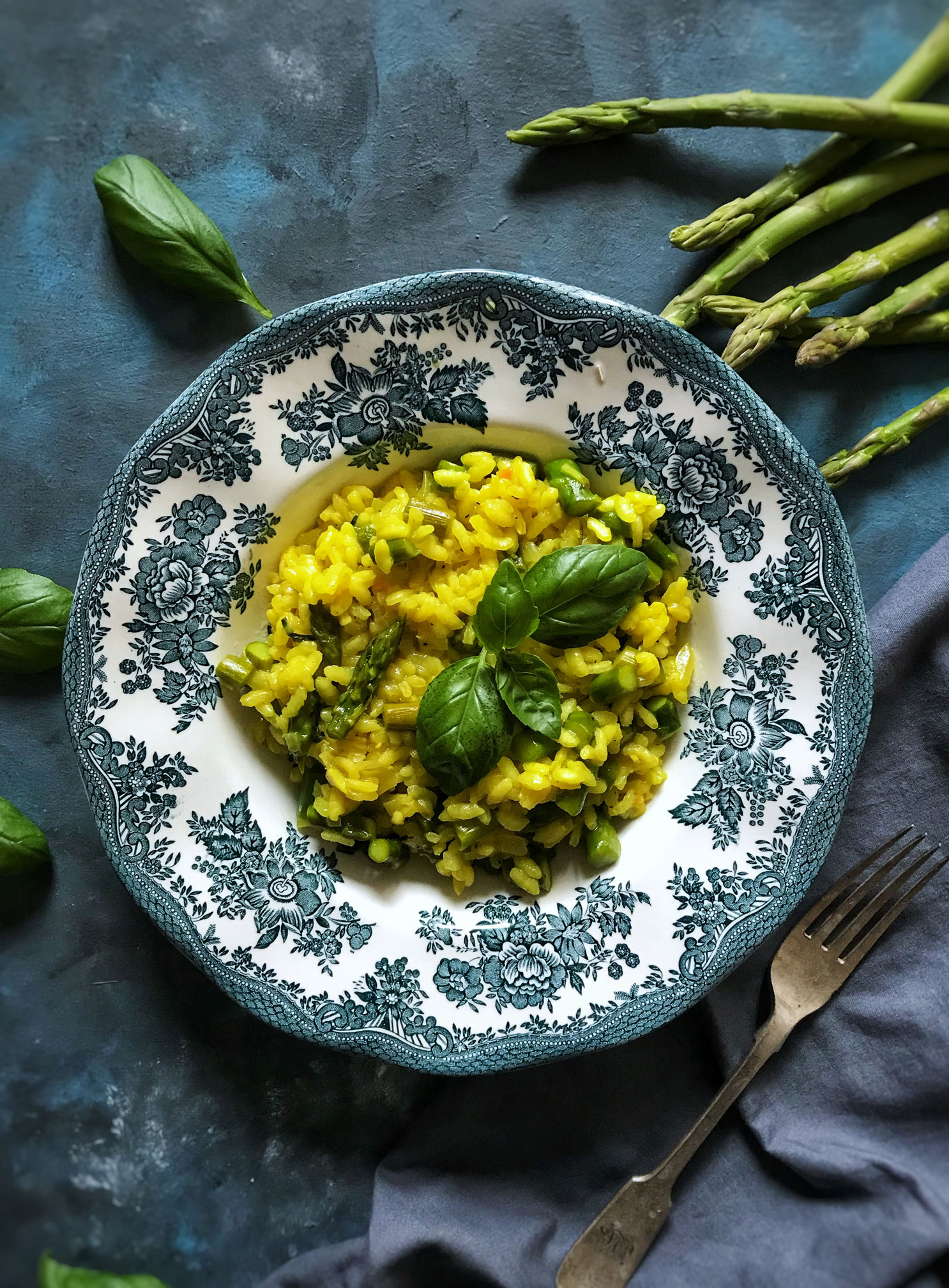 First up the rice, make sure you buy 'Arborio rice' which is used to make a risotto, which becomes creamy when cooked. I bought mine from an Italian store here in Dublin. These days you can find it in most of the supermarkets. You will need 175gms of good quality risotto or arborio rice.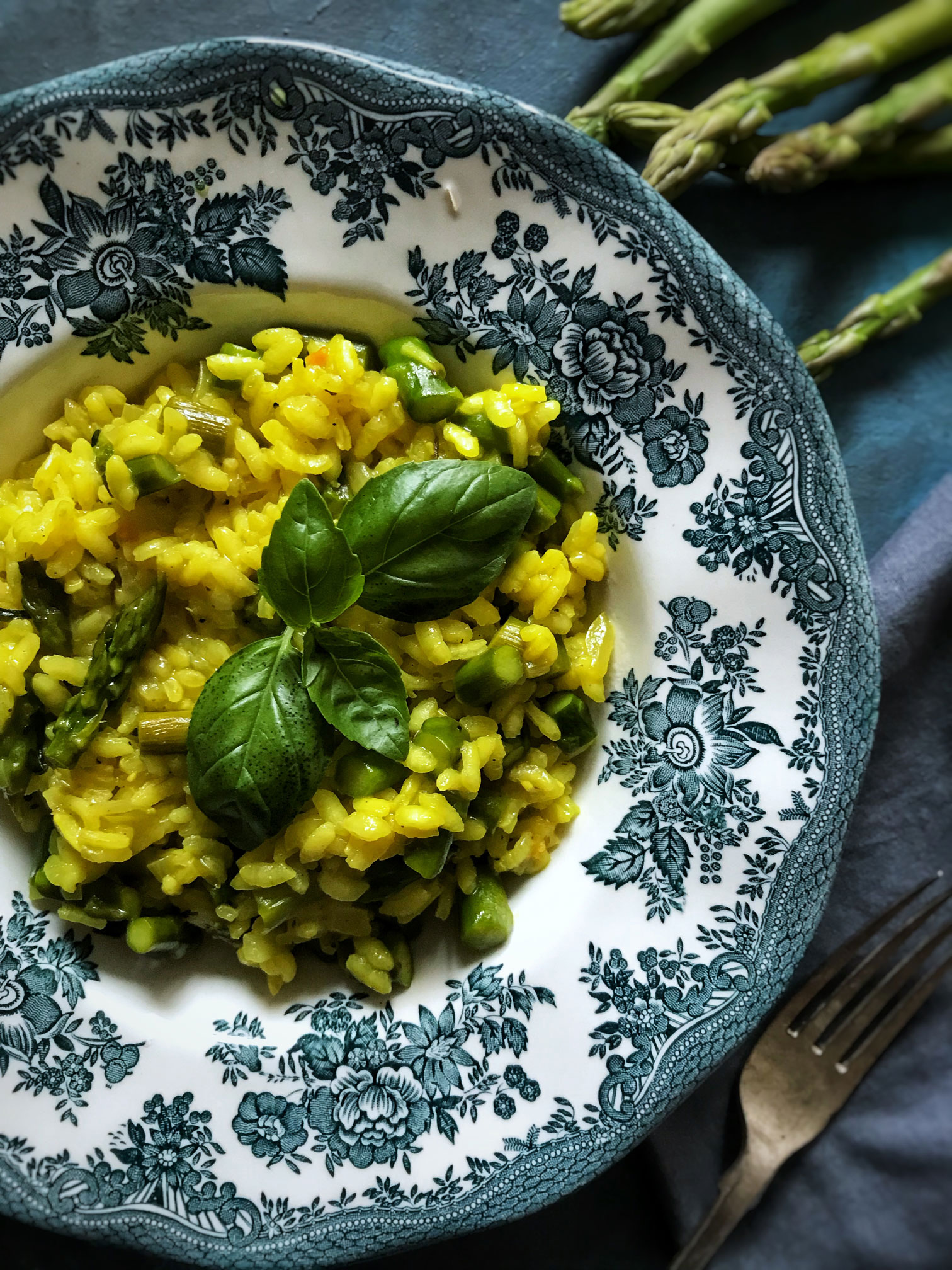 Also make sure you buy a real good quality of asparagus, like this one is very tender, do not buy the ones that are hard, they can be very fiber like.
The best part is, the ingredient which gives the beautiful colour to your risotto is turmeric which is a powerful natural anti-inflammatory and anti-oxidant.
Asparagus Risotto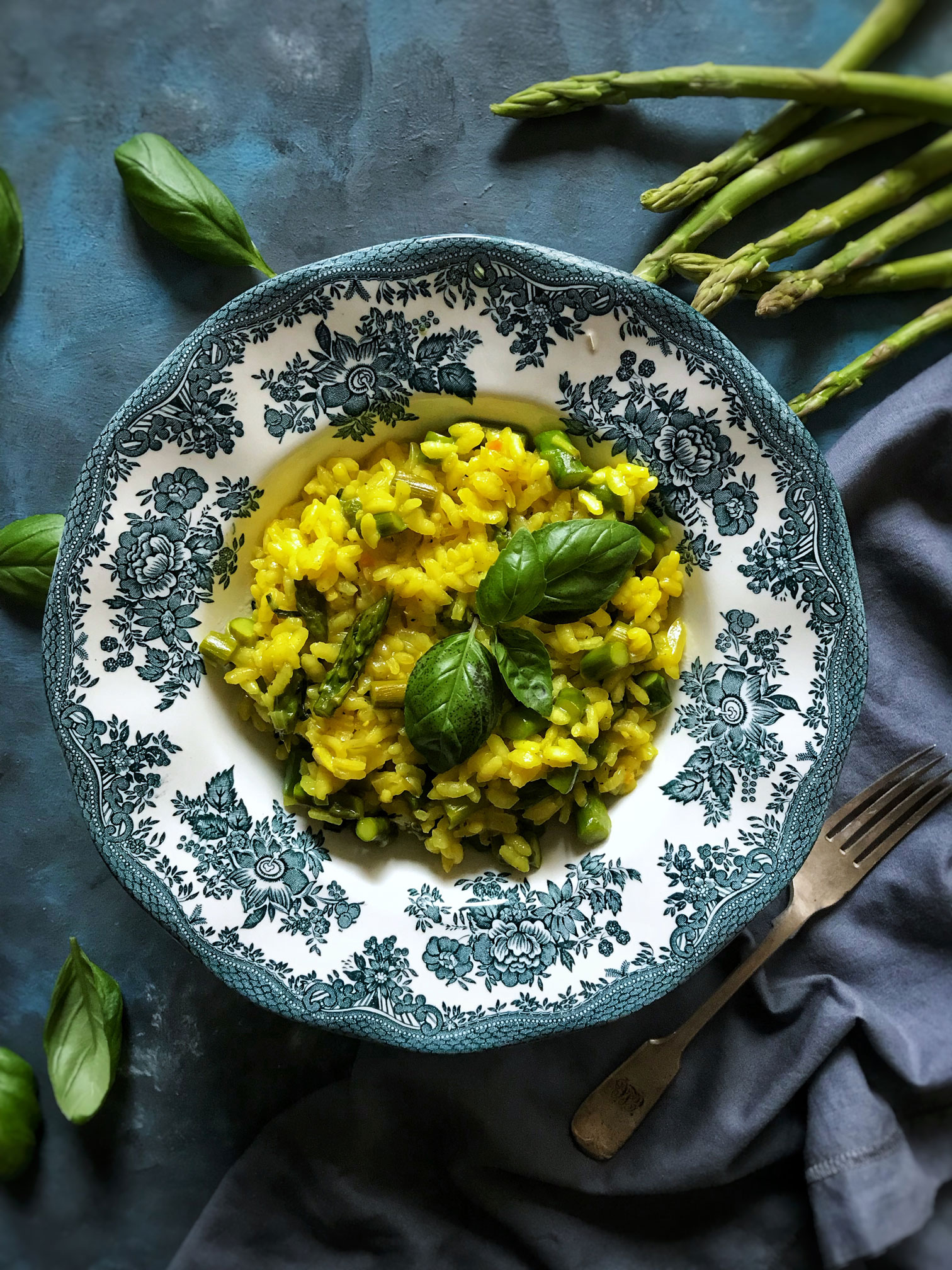 INGREDIENTS
175gms of good quality risotto or arborio rice
125 grams of asparagus tips
600 ml of stock chicken or veg stock
one finely chopped onion
two cloves of finely chopped garlic
fresh ground pepper
one tsp of mixed dried Italian herbs
Half tsp of turmeric
Pink Himalayan salt to taste
Two tbsp of good quality extra virgin olive
instructions
Saute one finely chopped onion in extra virgin olive oil for few minutes until the onions are translucent about 2 to 3 mins.
Add two cloves of finely chopped garlic and saute just for a min.
Add the asparagus and continue to fry it for a couple of minutes more, about 4 to 5 mins
Season with fresh ground pepper, do not add salt because the stock also contains salt. You can check at a later stage and see once you have added the stock.
Add the dried herbs, or any herbs of your choice.
Add the turmeric and stir everything well combined.
Now add in the rice and saute it all for good few mins, two to three on medium heat.
Add in the stock, this is the important part. Do not add all the stock at once, for now just about 1/3 of it and reduce the heat and let the stock disappear, stirring in between.
It usually takes about 15 to 18 minutes for the rice to cook. Make sure you keep a close watch on it as the liquid evaporates quickly and keep add the stock little by little.
Serve with some fresh grated Parmesan on top for that extra Italian zing.
Buon Appetito!