Almond flour and corn meal chocolate brownies
I say brownie and my boys say 'Yes' :D now who can resist a delicious brownie, I sure can't ;) what if I tell you this brownie is super delicious and super healthy! and and.. gluten free and diary free, yes they are so so good, you can never tell that it is with out any flour! Husband complimented saying that these brownies can be eaten without milk :) best compliment ever :D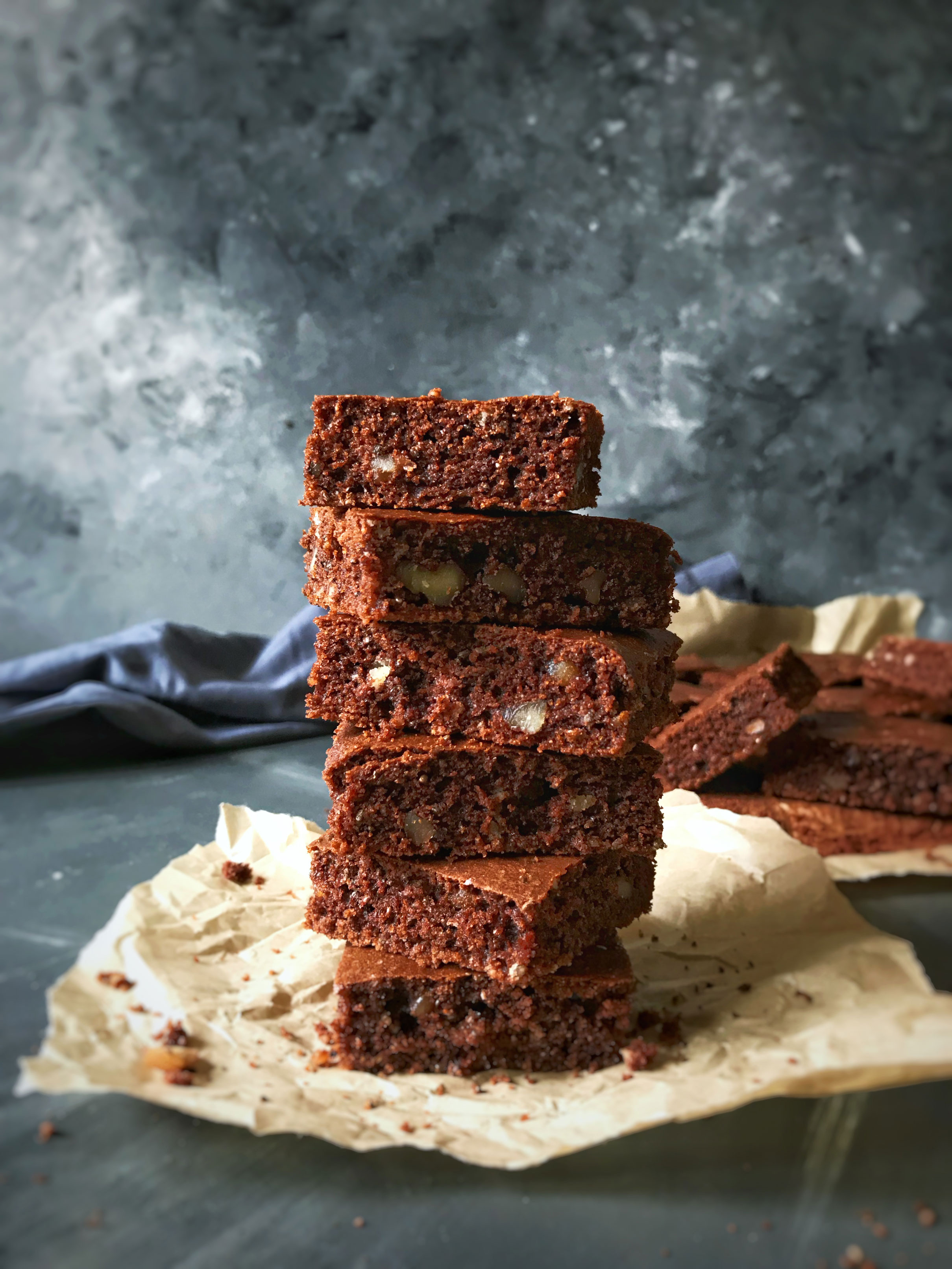 I love experimenting with different kinds of flours, this one I wanted to try with corn meal, you can pick it up from any health store or even an Asian store in Ireland.
I am also entering the Health Bloggers Community Bake off! sounds crazy! I am not a much of a baker but a healthy competition is no harm isn't it? ;)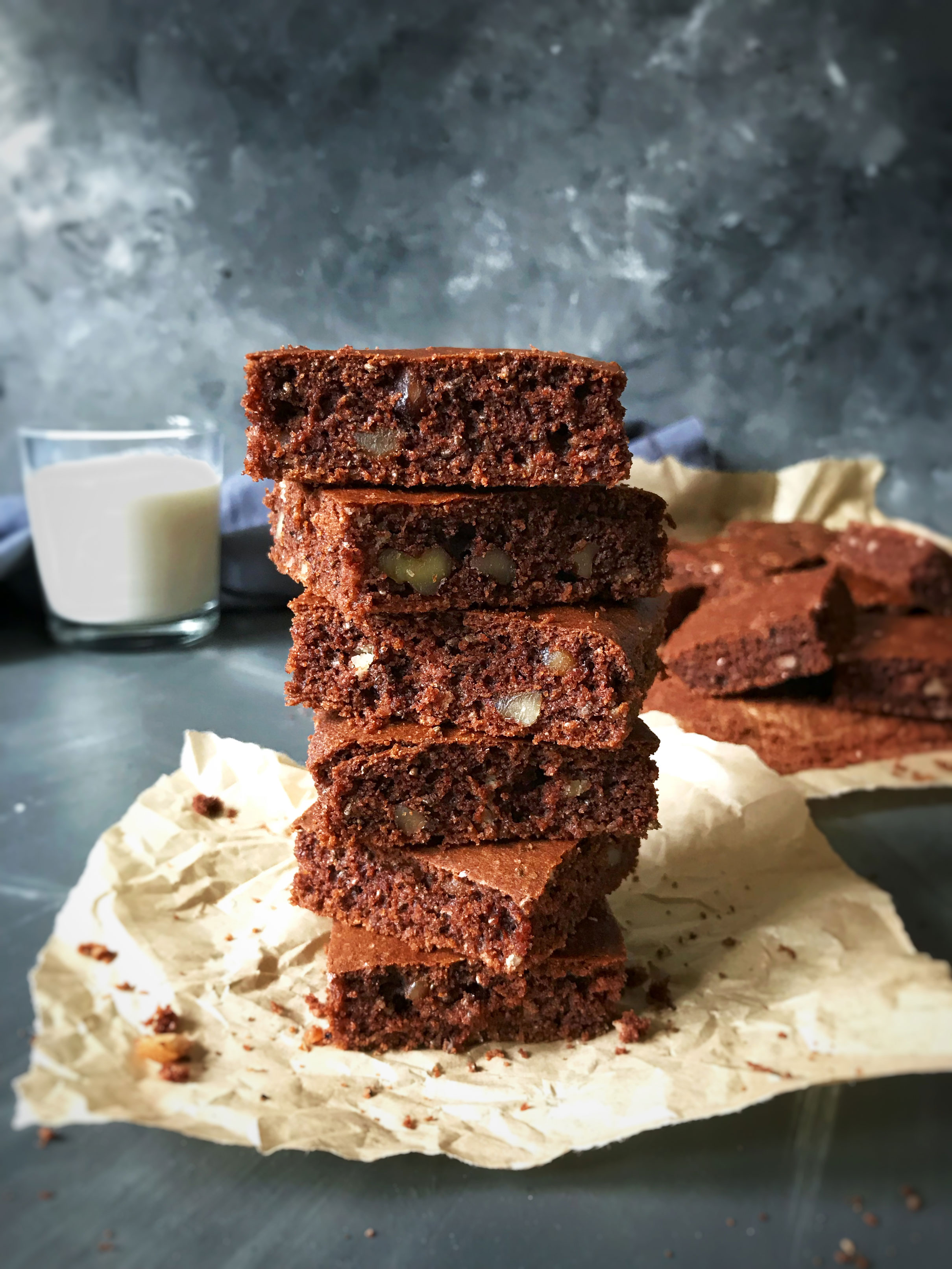 This recipe is my official entry to the competition. It is absolutely easy to make, my five year old boy helps me with it. All you need is mix the dry ingredients into a bowl and the wet one in another and mix the two together and bake for thirty mins and you have the most delicious tasting brownies ;)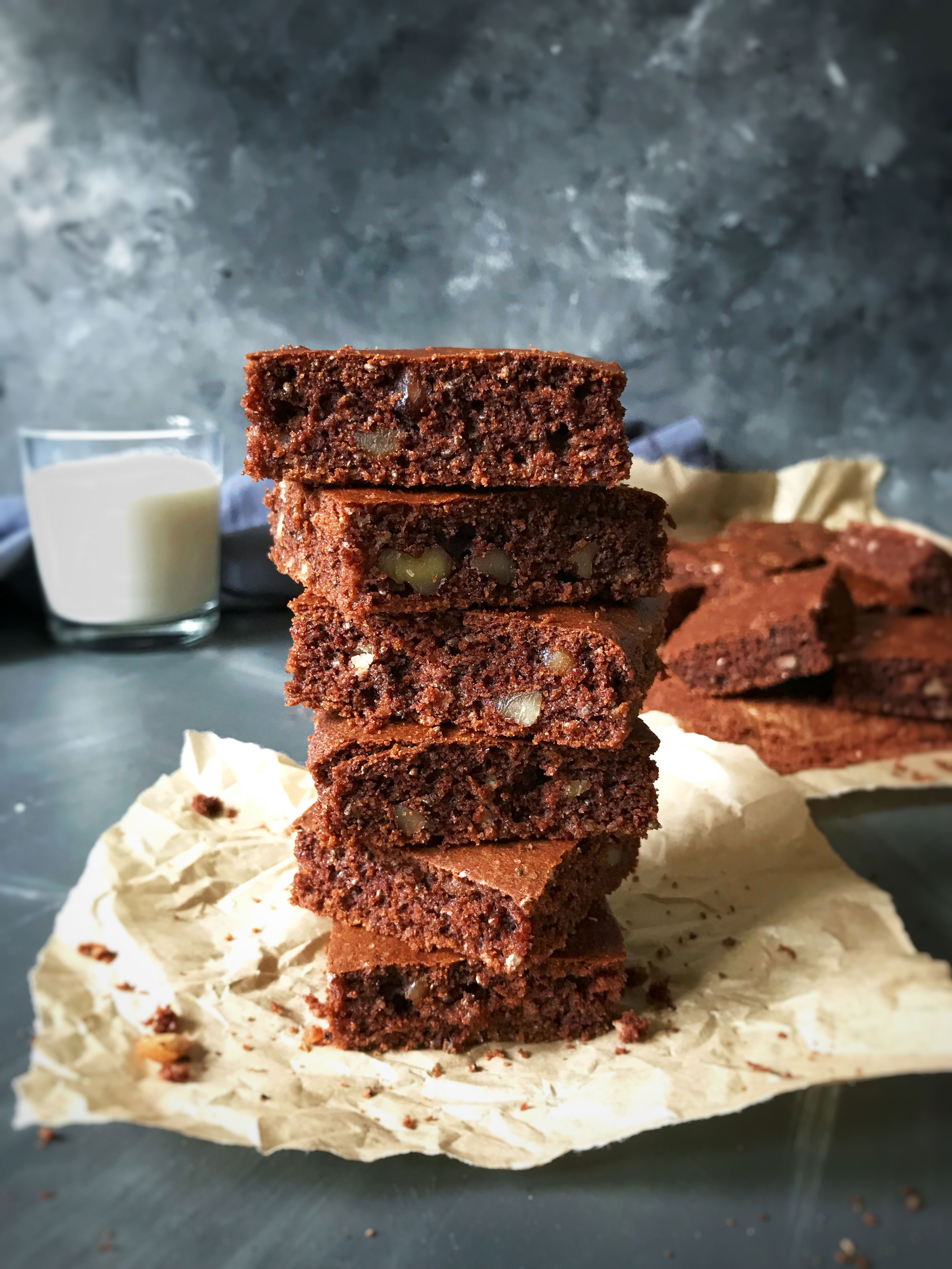 Almond flour and corn meal chocolate brownies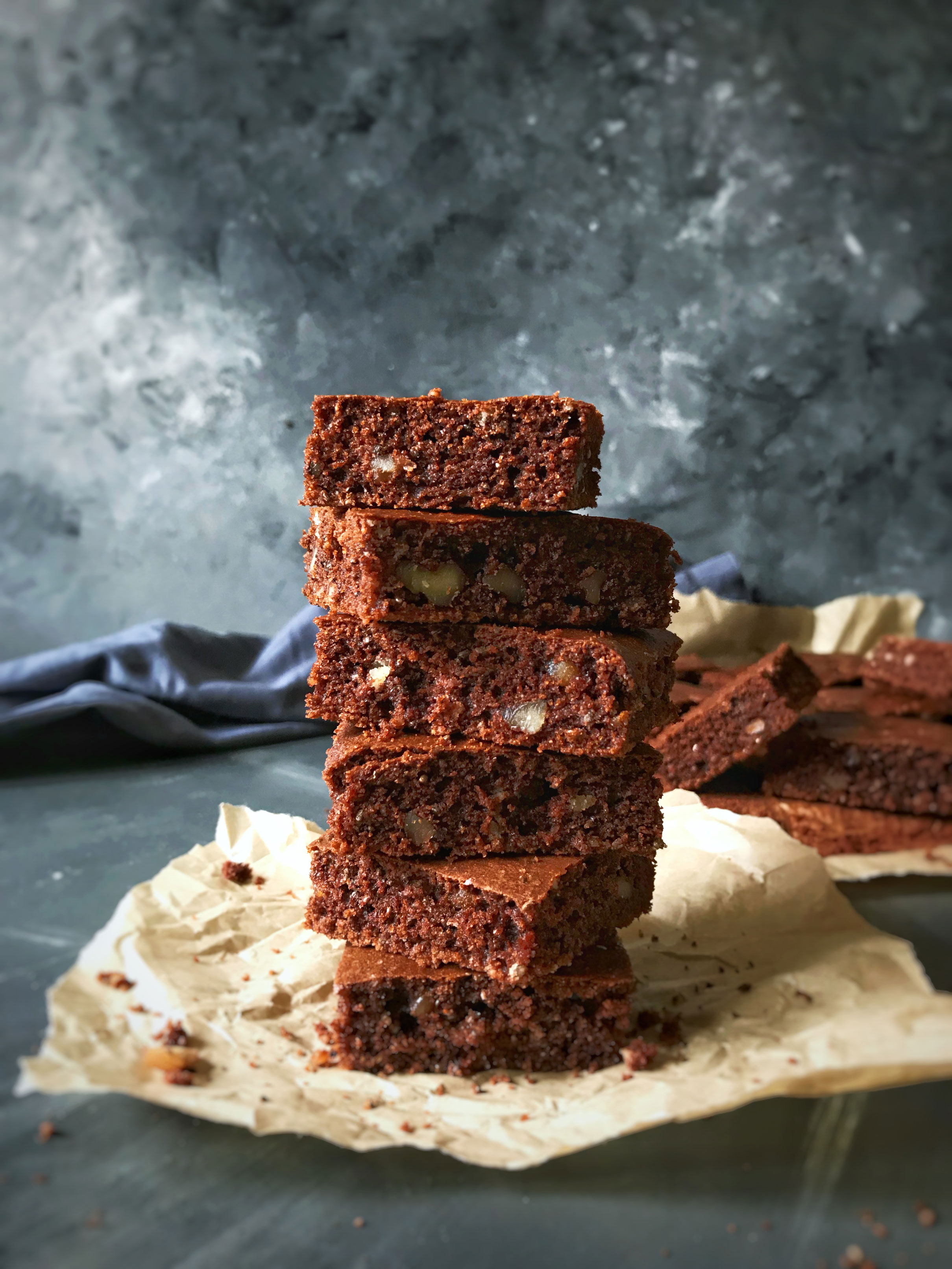 | | |
| --- | --- |
| Prep Time: | 15 mins to prepare 30 mins baking |
INGREDIENTS
Dry Ingredients

2 cup almond flour (240 grams)
1 cup corn meal (150 grams finely ground dried maize flour).
4 tbsp organic cocoa powder
2 tsp baking powder
1 tsp baking soda
1/4 tsp Pink Himalayan salt
1/2 cup Dark chocolate chips, or 1/2 cup crushed nuts like pecans or walnuts.

Wet ingredients

2 organic eggs
6 tbsp brown sugar
1/2 cup organic coconut oil
4 chia eggs (4 tbsp whole chia seeds 12 tbsp water)
2 tbsp almond butter
1/2 cup unsweetened almond milk
1 tsp vanilla essence
instructions
Pre-heat the oven to 180 degree C or 356 F.
Make the chia eggs, mix the whole chia seeds and water, set aside while you prepare the rest of the ingredients.
Mix the dry ingredients into a large bowl, using a sieve add the cocoa powder, baking soda, baking powder.
In a separate bowl beat the eggs a bit with a small wire whisk. Add the rest of the wet ingredients and mix well.
Add the wet ingredients to the dry ingredients and gently fold everything together.
Add the chocolate chips and or chopped nuts, mix well.
Bake for 30 mins or until the skewer inserted comes out clean.