Greek Yogurt and Homemade Berry jam popsicles
An absolutely easy peasy popsicle recipe using only 5 ingredients like Organic Greek Yogurt, Berries like strawberry and raspberry, lemon juice, organic honey and vanilla extract, this popsicles are so creamy and tasty one can never tell they are homemade and wait for it.. oh so healthy!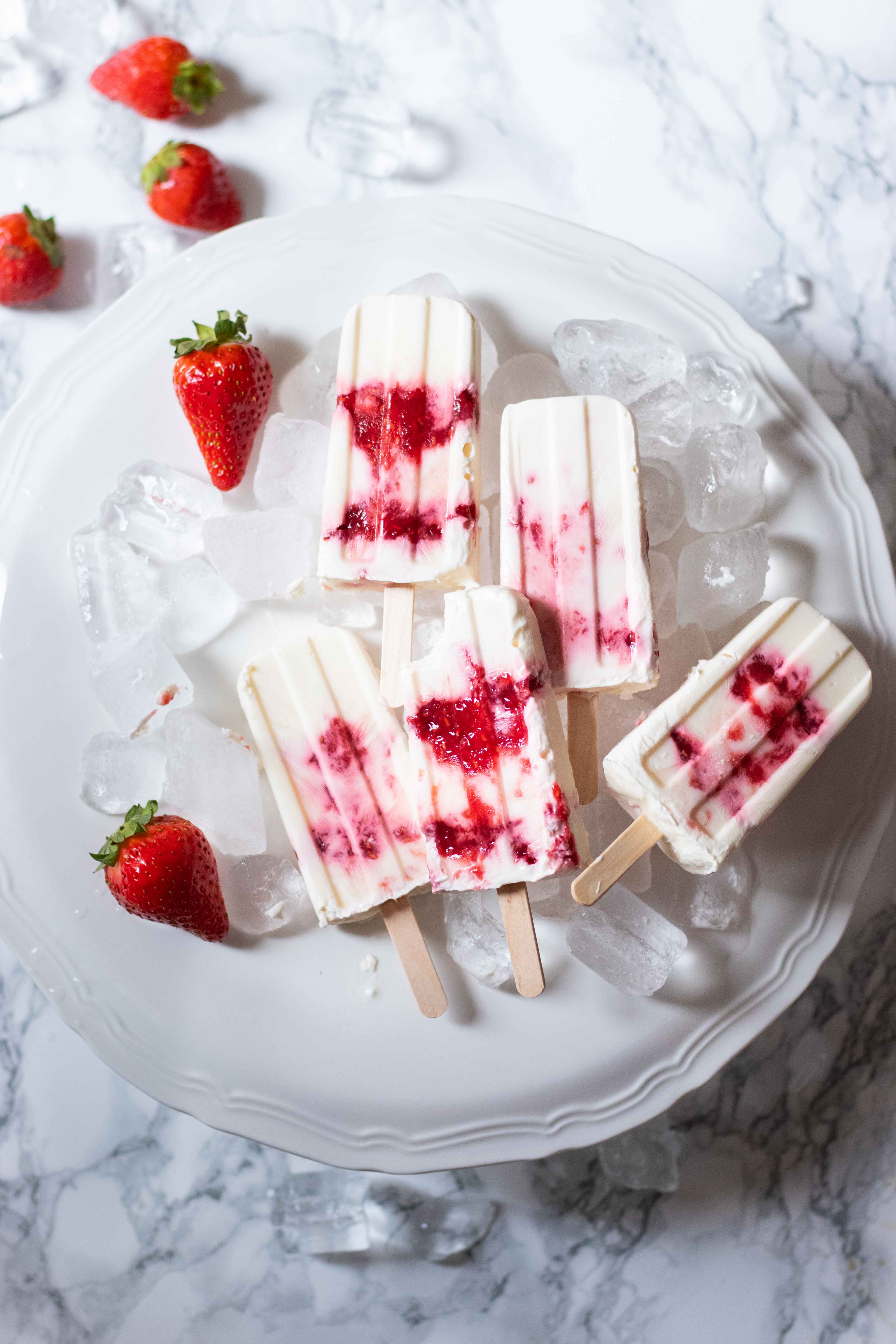 Using only organic ingredients this popsicles is delicious, healthy and so good for the entire family. I think these are one of the best I have ever made. I asked my little boy, so how do you like them he said "I don't just like it, I MEGA LIKE IT" :D best compliment ever!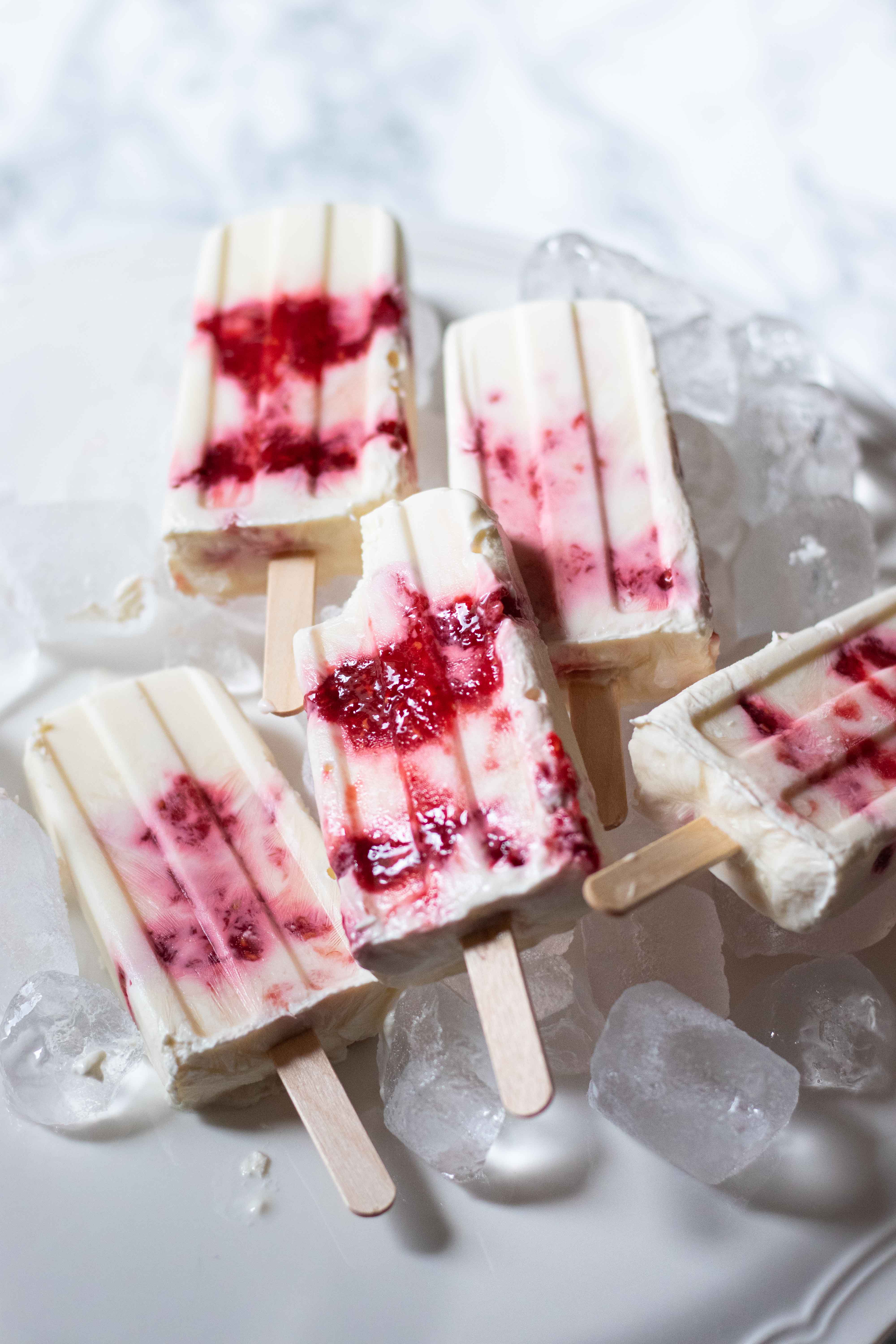 Looks like summer is almost over in Ireland but that doesn't stop me from making popsicles, you can have this all year round, there is something about eating a cold ice cream even in winter, well at least for us.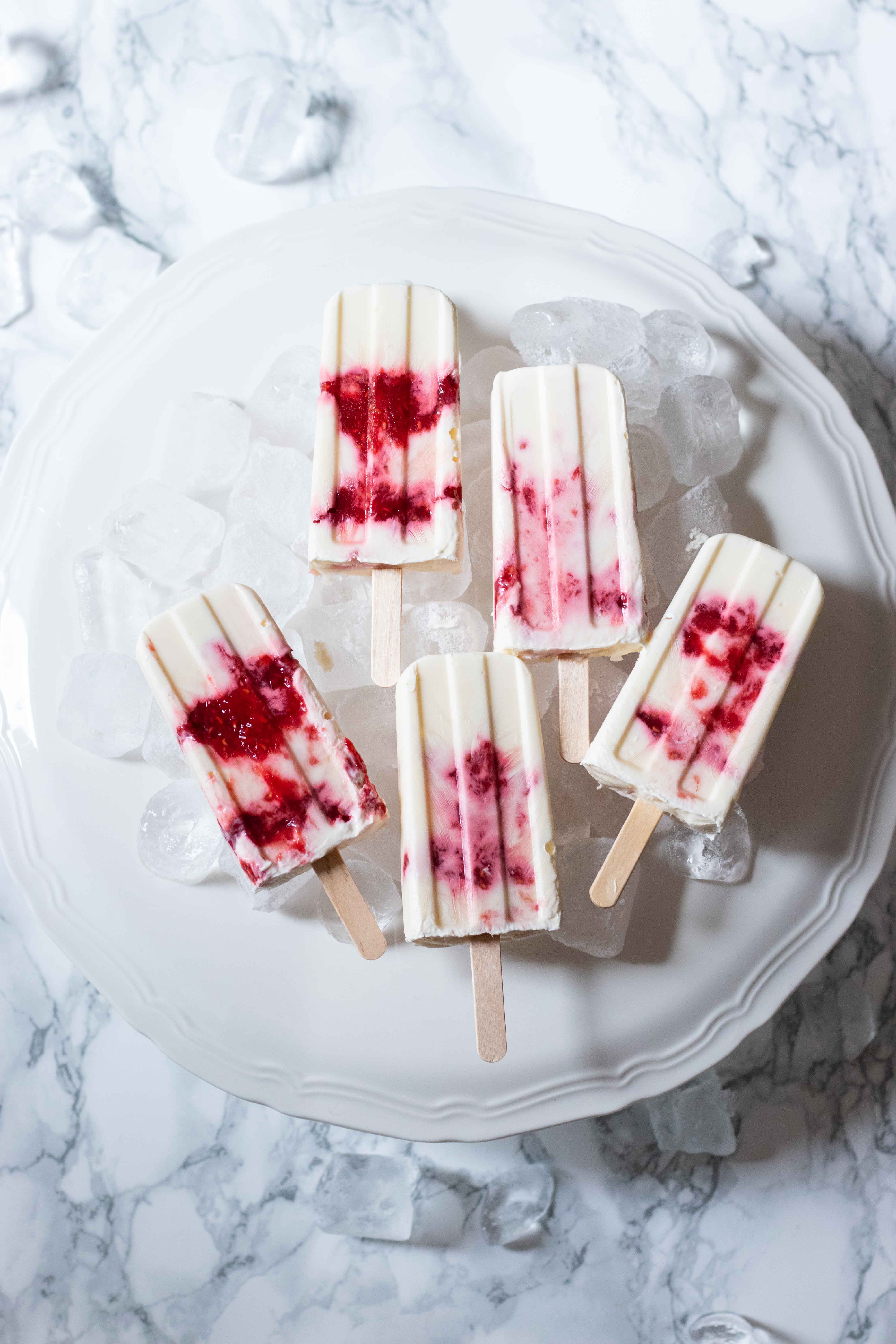 You need a really good quality full fat Greek Yogurt, preferably organic it's so much more creamier. I have used Glenisk Organic Greek Style Natural Yogurt (not sponsored) i simply loved it. Also a really nice honey I prefer Mileeven organic honey (again not sponsored) I have been using their honey for years now and we love it at home.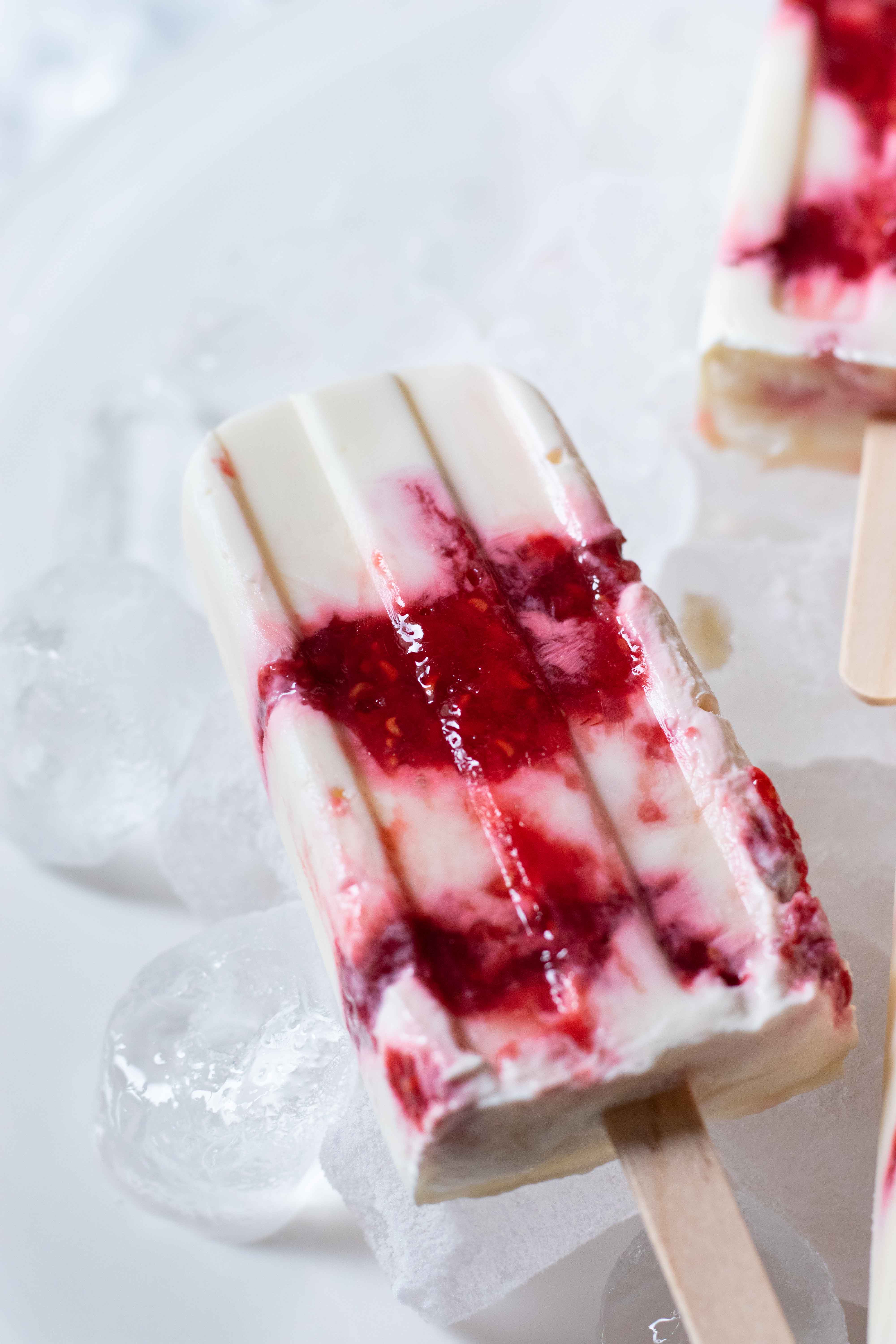 Making the jam is so easy only takes couple of minutes. When I buy raspberries especially there are some that are a bit mushy, not spoilt but just soft and feels funny to eat, so I freeze them. I had collected around 200 grams of these at least. You can use fresh or frozen berries too. Made a super easy jam to go with this popsicles, you can even store the easy jam and use it for your porridge etc. You can alter the sweetness as per your taste by adding more or less honey. Same with lemon juice, you can add more to the jam mixture if you like to make it less tangy.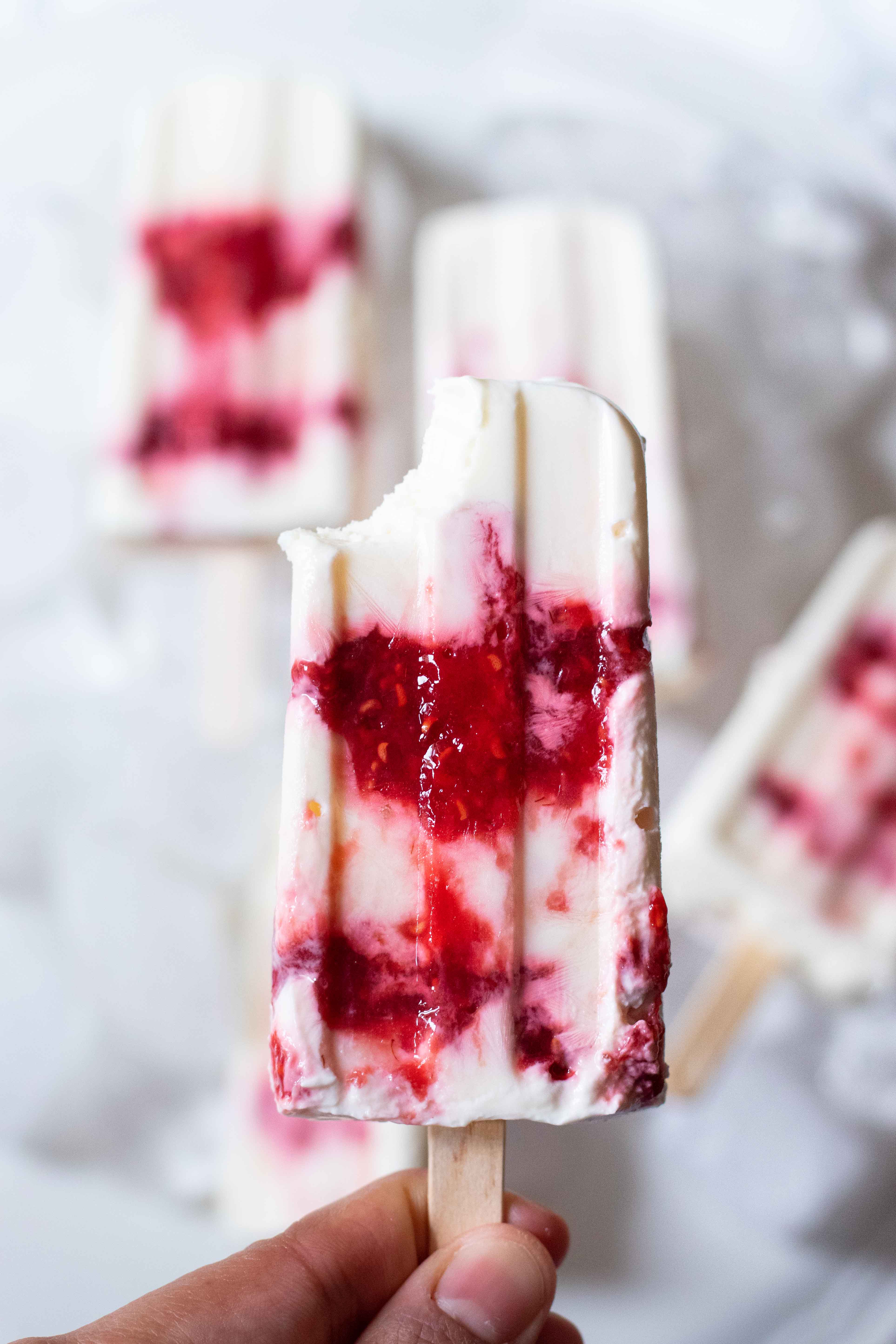 I haven't written a blog post in like forever! There is so much going on with me on my personal life, guess what? We had Baby no 2!!! It's a BOY! Things got busy at work end of 2020, We found out in early November 2020 and it was a wonderful surprise, I started to wrap up all clients shoots and took a much needed time off from work and enjoyed being pregnant. I'm still off work and taking it easy, our baby is 6 weeks old now and it's slowly getting better, he is observing his surroundings and I get these tiny few mins to myself. It's not much but still helps. This was one of the fastest photo shoot I have ever done in my life lol! By the time I managed to finish this he woke up, glad that it was popsicles and I had to work my way fast anyways.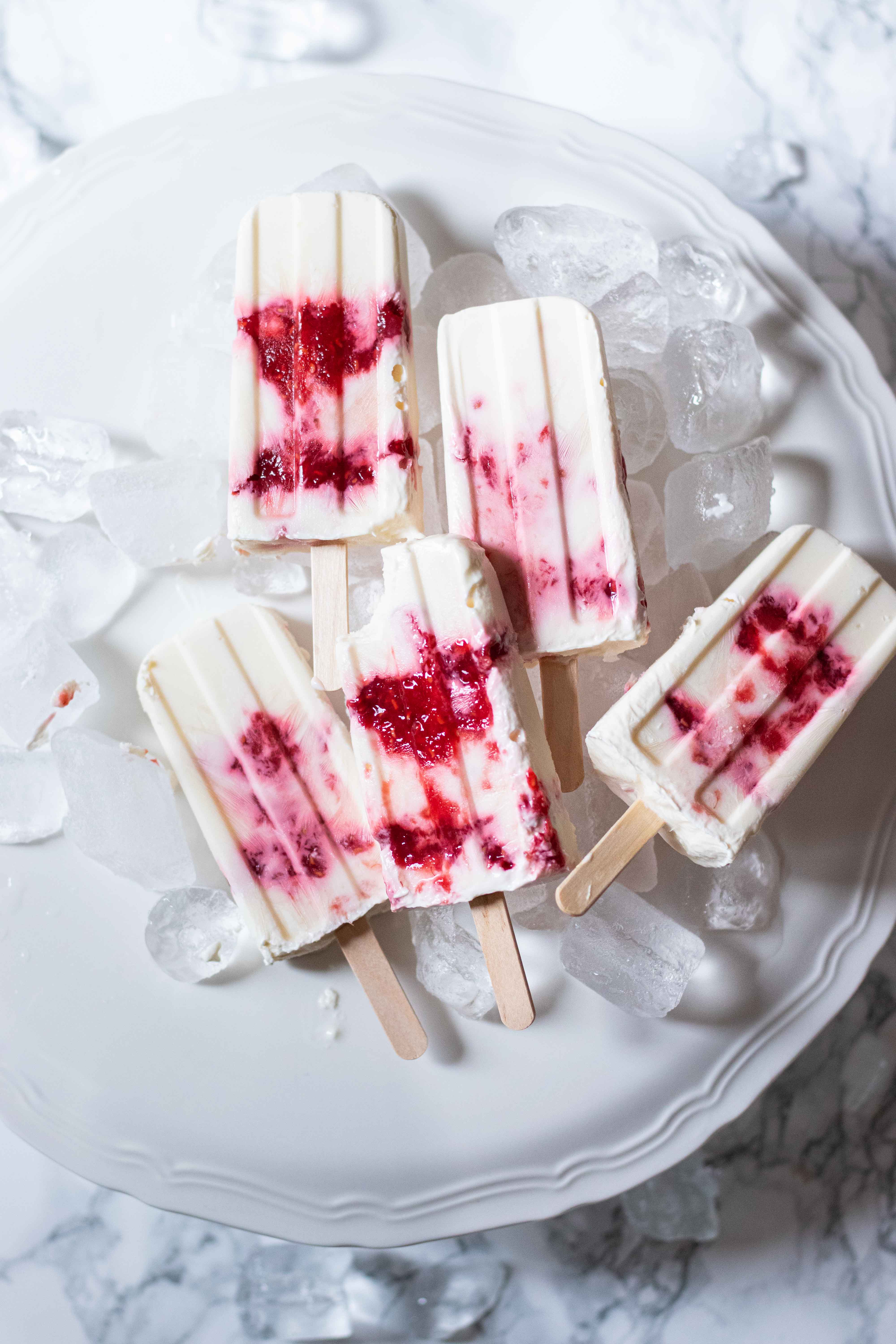 You might also enjoy these other popsicle recipes -
Blueberries and Greek yogurt popsicles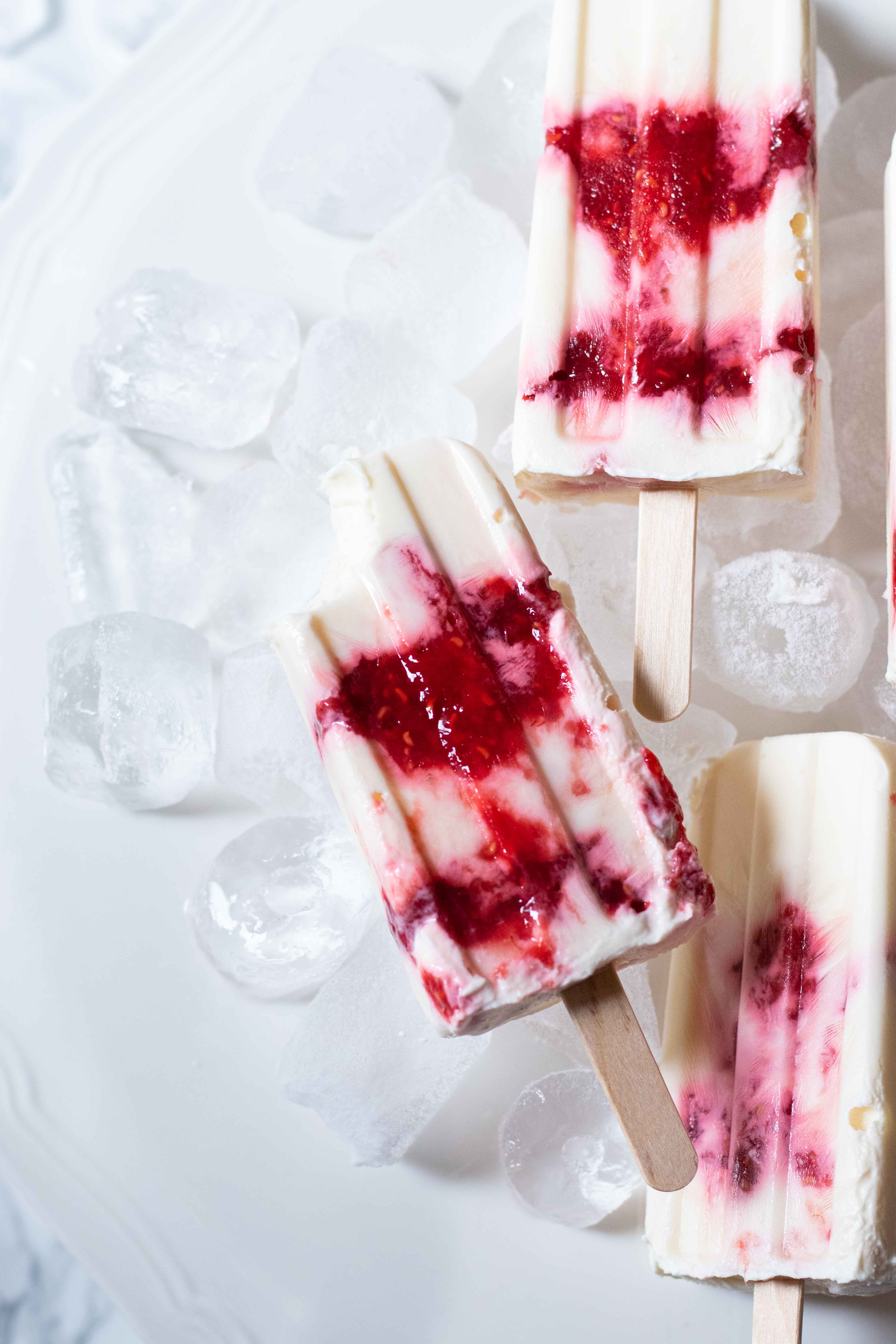 I hope you enjoy this as much as I did, please let me know if you try this do leave a comment below. Do remember to use my hashtag #soulfulandhealthy
If you liked what you see here, please feel free to share it with family and friends. You can find me on Facebook, Instagram, Twitter and Pinterest
Big Hugs
S :)
Greek Yogurt and Homemade Berry jam popsicles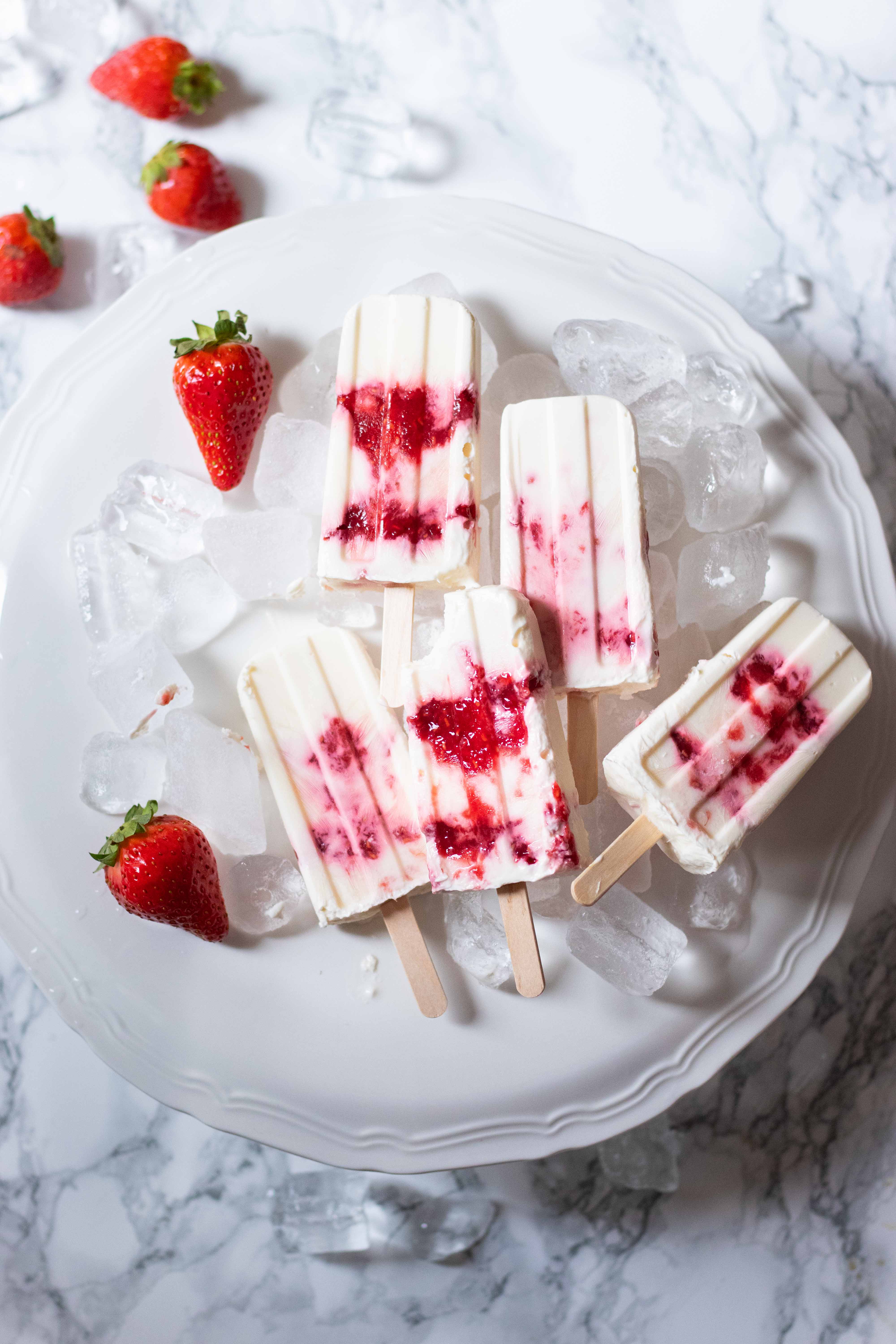 | | |
| --- | --- |
| Prep Time: | Under 15 mins - Freeze upto 4 to 5 hours |
| | |
| --- | --- |
| Servings: | Makes 6 to 8 popsicles |
INGREDIENTS
500 grams full fat organic Greek Yogurt
250 grams berries like strawberries and raspberries - fresh or frozen
2 tbsp Juice of lemon
4 tbsp of organic honey
1 tsp of pure vanilla extract
instructions
Add the Greek Yogurt, 2 tbsp of honey and vanilla extract into a bowl and mix well. Set aside.
To make the jam, add the berries, 2 tbsp of honey, lemon juice into a nonstick saucepan and simmer on medium heat for about 10 to 15 mins until the water starts to evaporate and you have a jam like consistency. Let it cool.
Add the Greek Yogurt mixture into the popsicle mould about a tablespoon first and then spoon a tsp of the berry jam mixture into the mould and again top up with the Greek Yogurt mixture, repeat until you have all the moulds filled up. Add the stick and pop into the freezer for about 4 hours or until they are set. Enjoy!