Roasted red peppers and vine tomatoes soup
My first love for a rich soup was back in Bangalore, India when I was a teenager, We would go shopping with my Mom to a famous shopping center called Jayanagar. To get there we had to wait for the bus, luckily it was the last bus stop from where we would alight, and I would wait with anticipation to reach the shopping center, while watching the numerous people come in and get off the bus. This would be our weekend trip many times.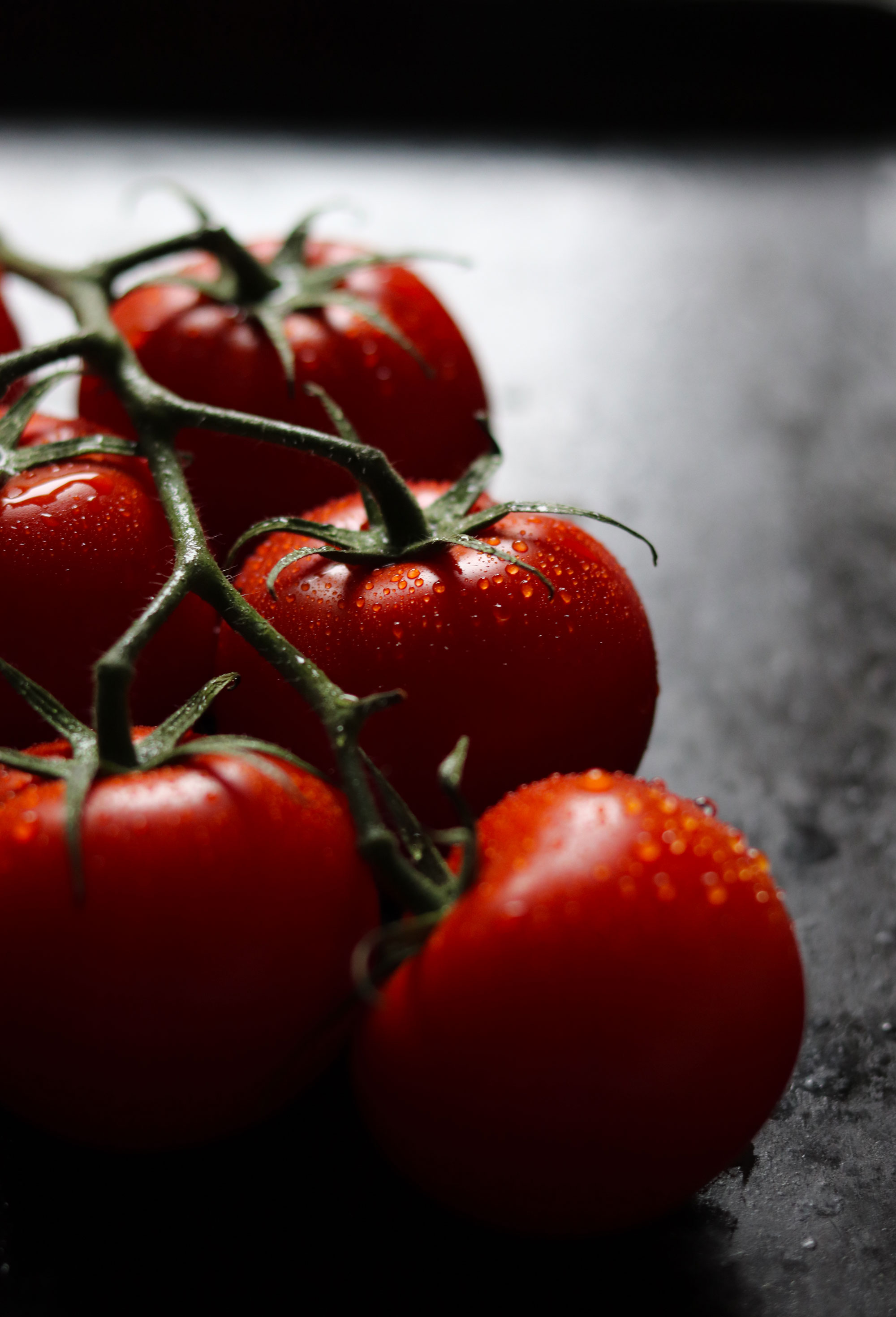 Our dad worked hard in Muscat for many years, he would visit us once a year for one month, then he had to go back again. I remember being so sad and heart broken every single time this happened. Those days were tough and my Mom did all that a Father would do and a Mother too.
So she would take us on these trips to the shopping center, when I say shopping center it was not yet the days of shopping malls. Only street shopping, we would go from one shop to another, and buy fresh vegetables from the street vendor, fresh flowers and the market smelled so gorgeous. I used to enjoy every bit of it. Something like a Farmers market here, but this was just a regular shopping street. Those street vendors were mostly farmers or traders, this was the place to get the most freshest vegetables and fruits.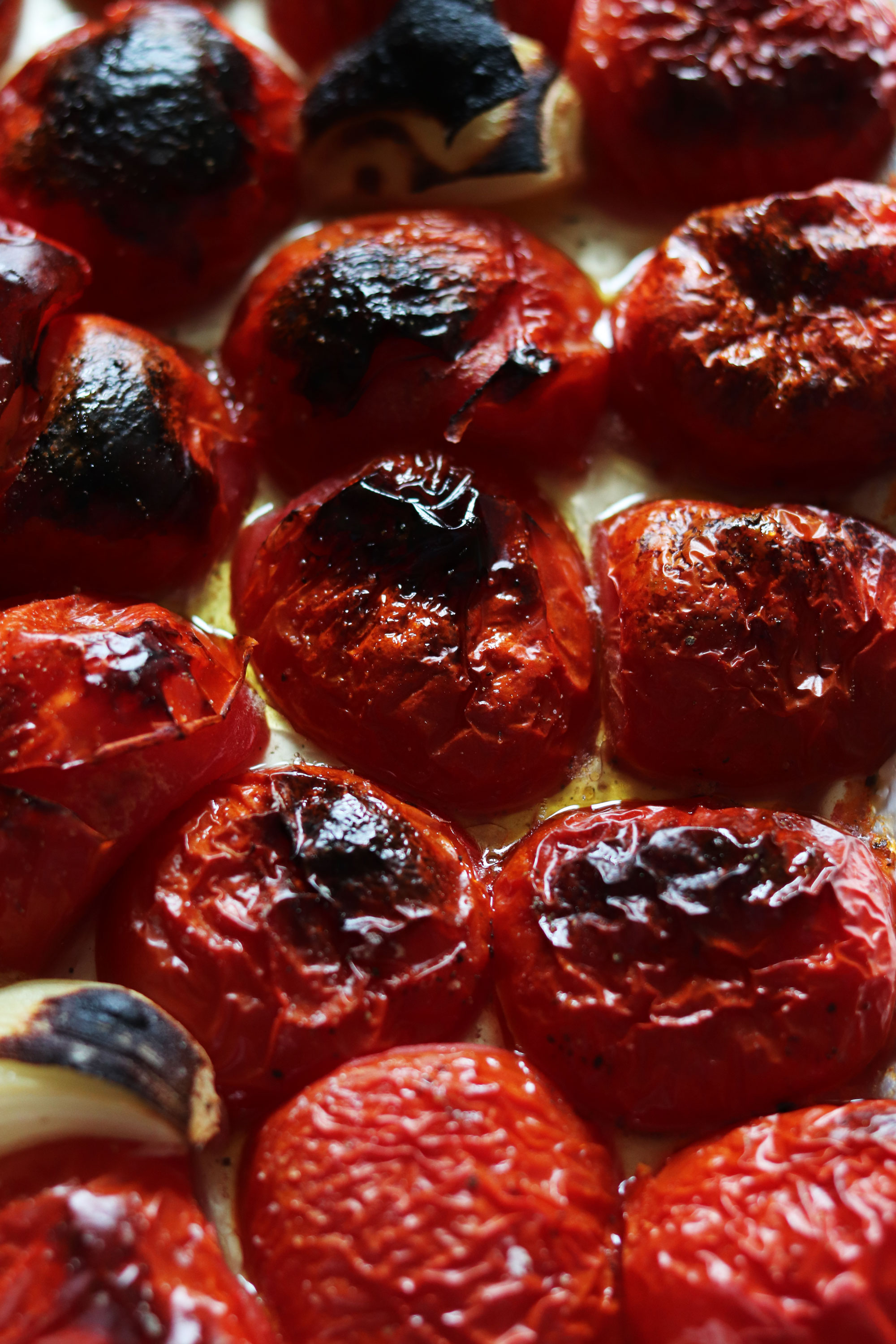 Then once all the shopping was done it was time for a little family treat, there in the corner of the street was a forever crowded take away kind of a restaurant where we would get rich thick tomato soup with crispy croutons. Funny thing I still remember the taste of it. I remember my Mom would make way in between all that mad crowd and order soup for all three of us, my sister, my brother and me. Then the soup would arrive and we would stand there under the street light and enjoy this warm tasty soup while telling each other how delicious it was. After we cleaned up our bowls and happily satisfied, it would be time again to go and wait for the bus to arrive to go back home and this time it would be over crowded with all the shoppers, you should be lucky enough to get inside forget getting a place to sit.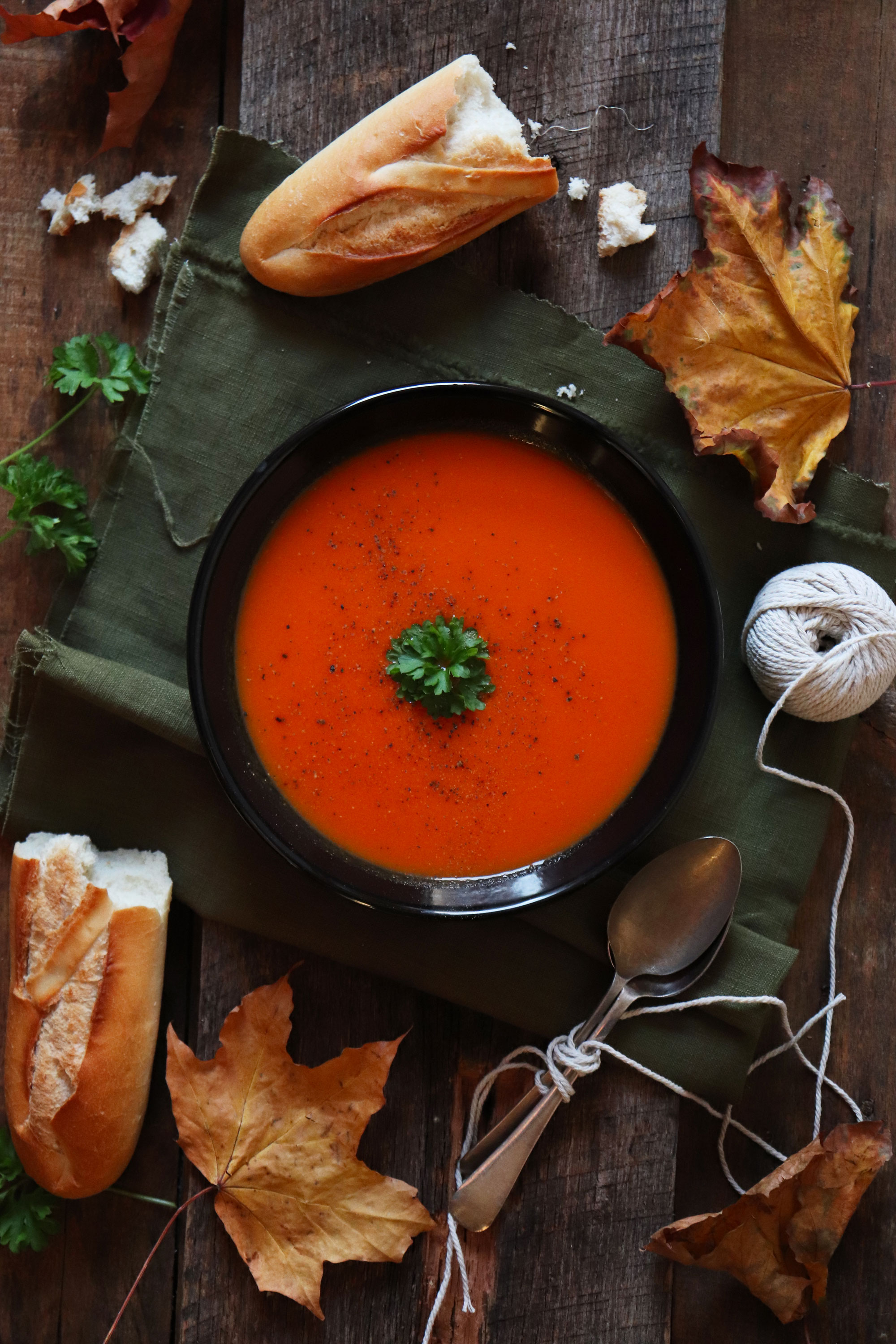 When we reach home almost time for dinner Mom would again quickly change and go straight into the kitchen and start heating up dinner for us. It would always amaze me how come she has so much energy, as soon as she gets back home she wouldn't even sit down and take a breath for a moment. Now after I became a Mom myself (as cliched as it sounds) I do the same. Once I get dinner ready for my little one I then sit down.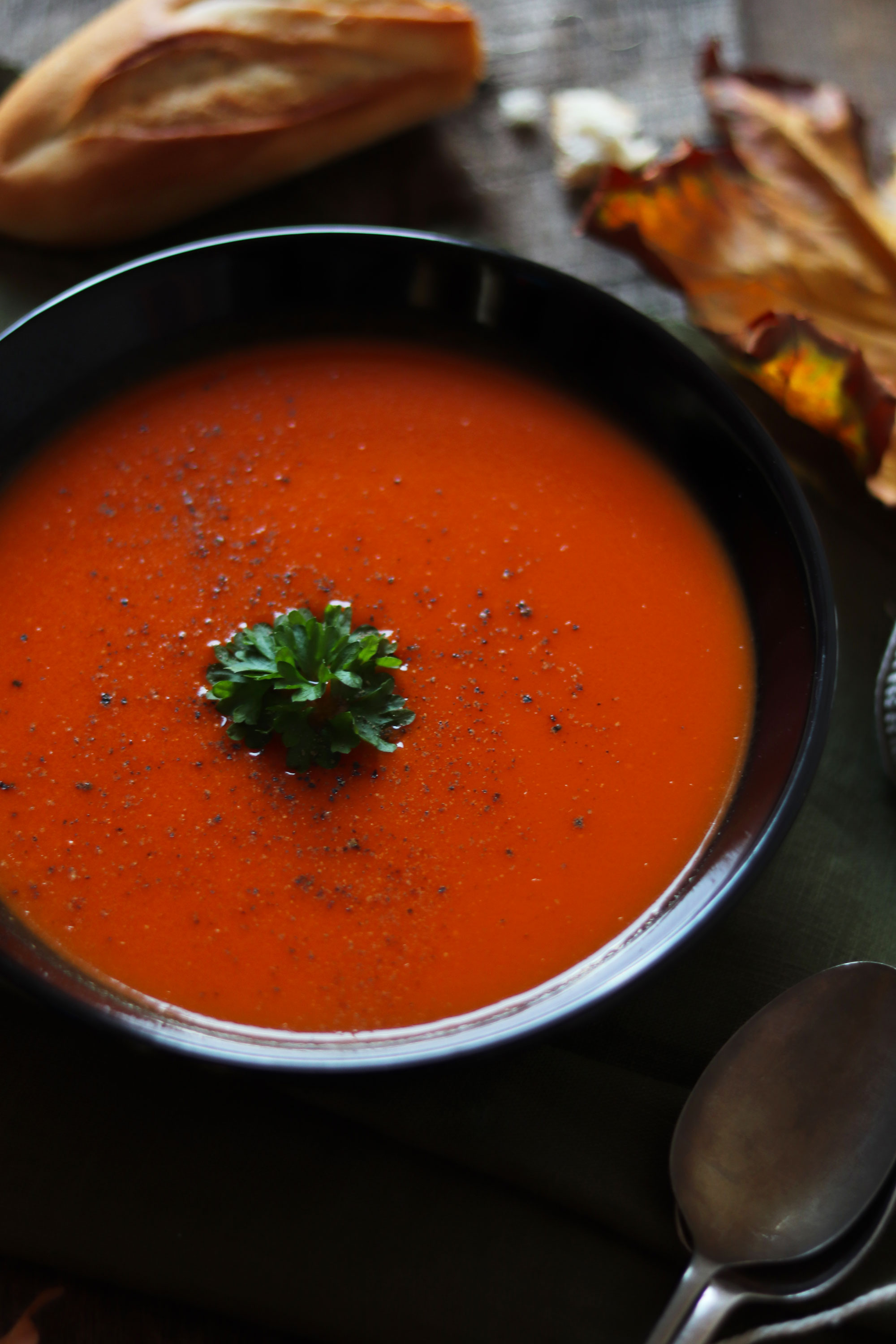 These are the days I cherish, growing up in India everyday was an adventure for us. And these are my first memories of a good soup. Otherwise we would never ever make soup at home. It's not something we would make at home, but something we would enjoy eating out.
Coming back to this beautiful Roasted red peppers and tomatoes soup I made, it's that time of the year again, cold, windy and craving for something hot for every meal. This soup gives you that pure satisfaction of a warm, comforting, belly hugging, heart warming feeling of goodness :)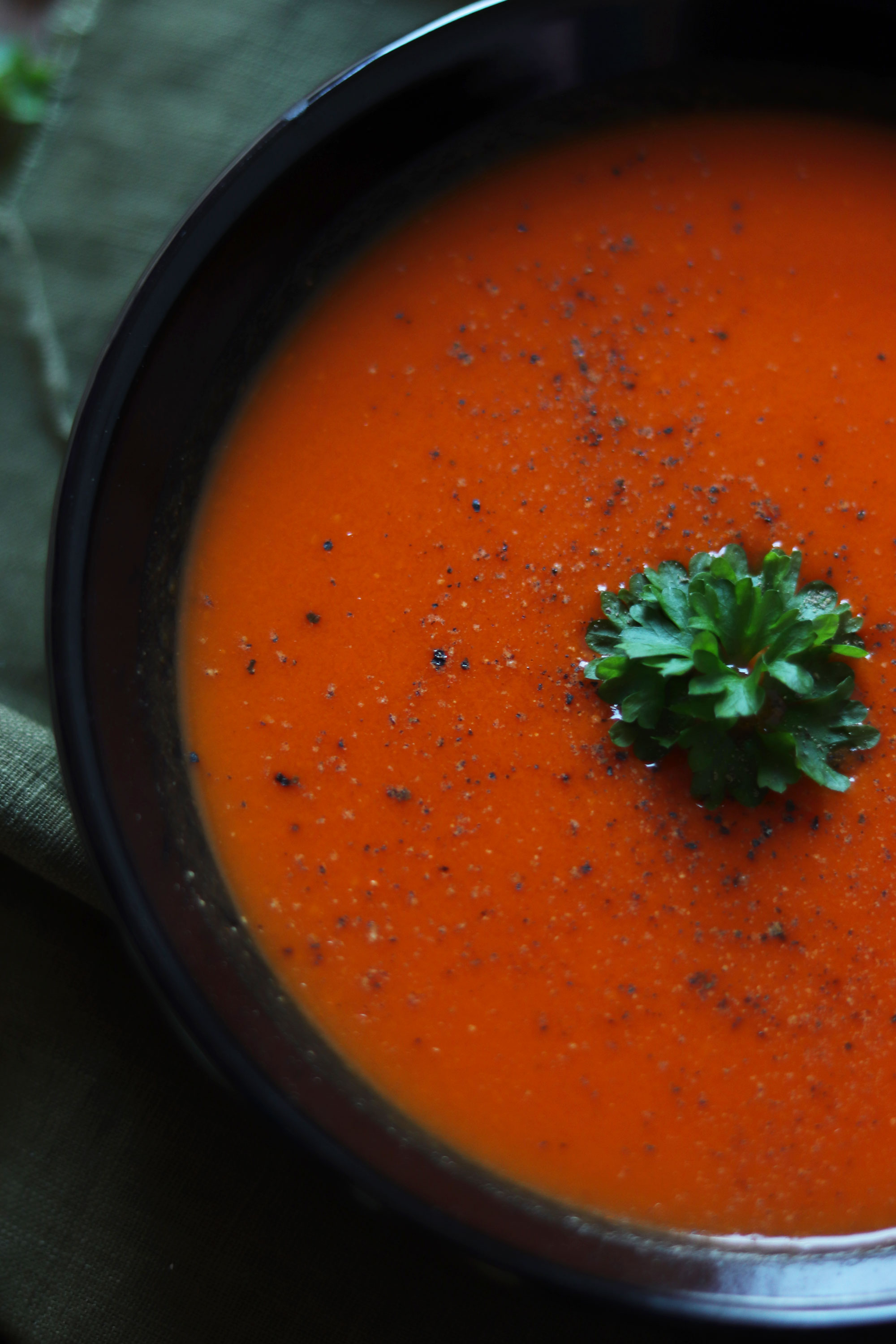 So simple to make, very few ingredients needed, chop everything and pop it in the oven, let the oven do the magic, while you sit down and sip a cup of tea and then add everything into your blender, I used my brand new Optimum Vac2 Air Vacuum Blender which has a pre-set soup button. So all I had to do is hit That button and I had the super smooth soup ready in matter of minutes. You can read the full detailed review of the blender here.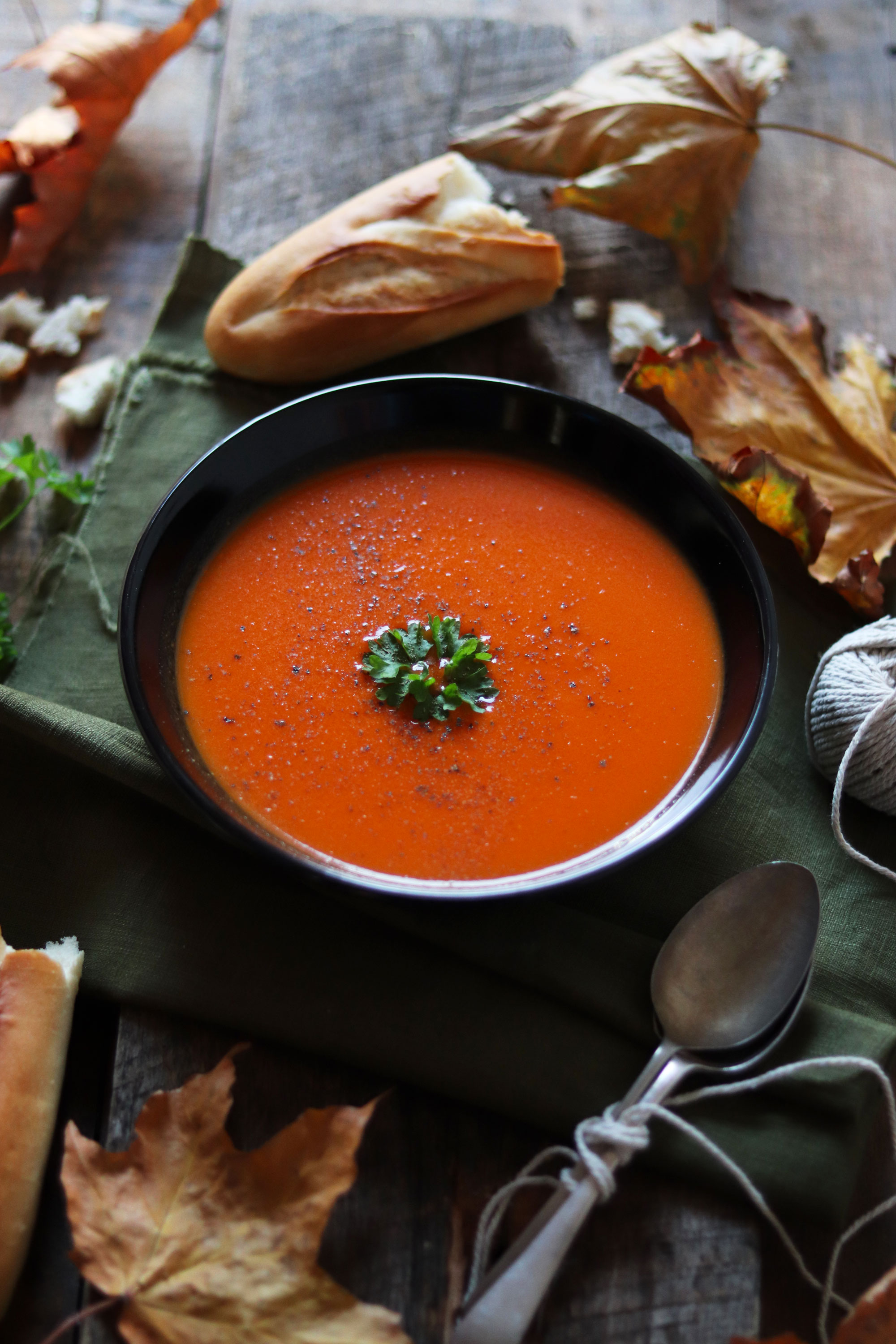 My boys absolutely enjoyed it, I have made this soup like three to four times already and every single time it tastes just as great. Make sure to use very good quality tomatoes, since that's the base of the soup you want to use the best. I have used Vine tomatoes and they are sweet and are perfect for this soup. Another important ingredient is using organic vegetable stock (homemade is even better).
If you like to own an Optimim vac2 Air Vacuum Blender for yourself I have a special code for you all my lovely readers, you will also get free postage and packing and an exclusive €20 off at the moment just for you when you use my code. If you add this four digit code into the comment box when ordering, or mention it if you are ordering by phone. The delivery charge will be credited back to your card.
AMBASSARDOR CODE - 6540 + AMB20 and Free Delivery
I hope you enjoy this soup just as much as we did at home. If you try my recipe please do remember to use my hashtag #soulfulandhealthy on social media so I can see your beautiful creations.
If you love it please do share it with family and friends.
If you liked what you saw here, please free to share it with family and friends. You can find me on Facebook, Instagram, Twitter and Pinterest
Enjoy your cooking!️
Warm hugs
S.
Roasted red peppers and vine tomatoes soup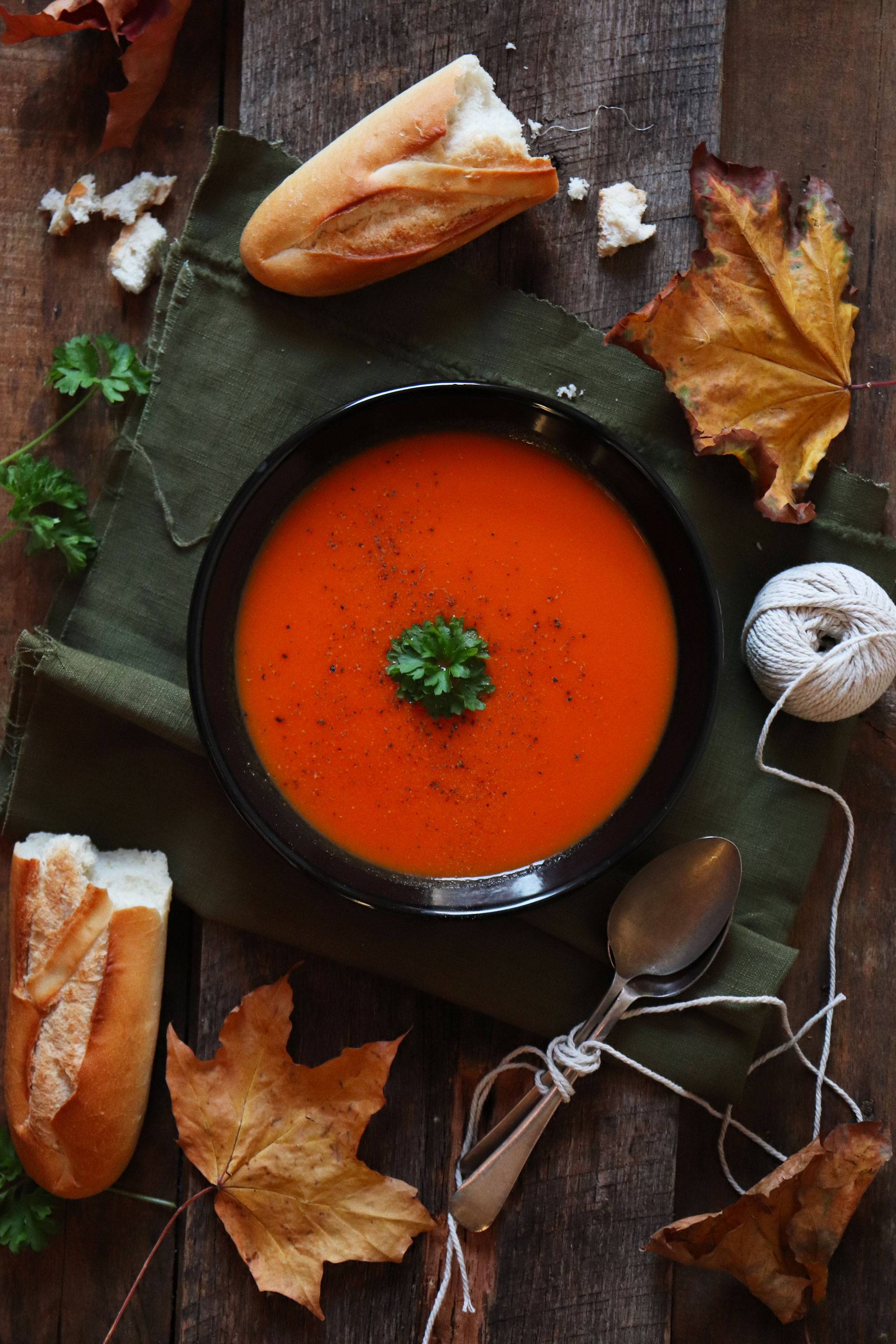 | | |
| --- | --- |
| Prep Time: | 1 hour (Roasting) 10 mins (including blending and boiling) |
INGREDIENTS
4 red peppers
8 vine tomatoes (good quality)
4 cloves of garlic
1 large red onion
1 liter organic vegetables stock
2 tbsp organic olive oil
Salt and pepper to season
instructions
Pre heat the oven to 180 degrees Celsius
Line a baking tray with kitchen foil and chop the tomatoes and peppers (remove the seeds from the peppers) chop in half.
Place the tomatoes with the skin side up and seed below, same with the peppers.
Roughly chop the onion and place them in between the peppers and tomatoes.
Remove the skin from the garlic and place it also in the tray along with the rest of the veggies.
Drizzle with olive oil and season with salt (do not add more salt since the stock cube will also contain some) and pepper.
Grill in the oven for about 35 to 40 mins.
Remove and let it cool for some time. Peel the skin out from the tomatoes and the peppers. ( get rid of all the blackened parts of the garlic and onion)
Add all the ingredients along with half of the stock into the Optimum Vac2 Air Vacuum Blender, use the pre-set SOUP button, let the blender do the magic.
If using a regular blender, same add all the ingredients along with half the stock and blend well for about 3 to 4 mins.
Return to a heavy bottom non stick pan and add the rest of the stock and simmer for 5 to 8 mins on medium heat. Serve with crusty bread.

Disclaimer - I get a small commission when you make a purchase using my exclusive code, with no extra cost to you. I would request and really appreciate it if you would use my discount code while making a purchase through the Froothie website. Thank you very much!