I love mushrooms, I can eat them single day ;) when I tried mushroom risotto the first time I fell in love with it. This recipe is so simple but so so delicious and I have skipped the wine so even kids can enjoy this. What I love the most is that it is one pot cooking so therefore less cleaning.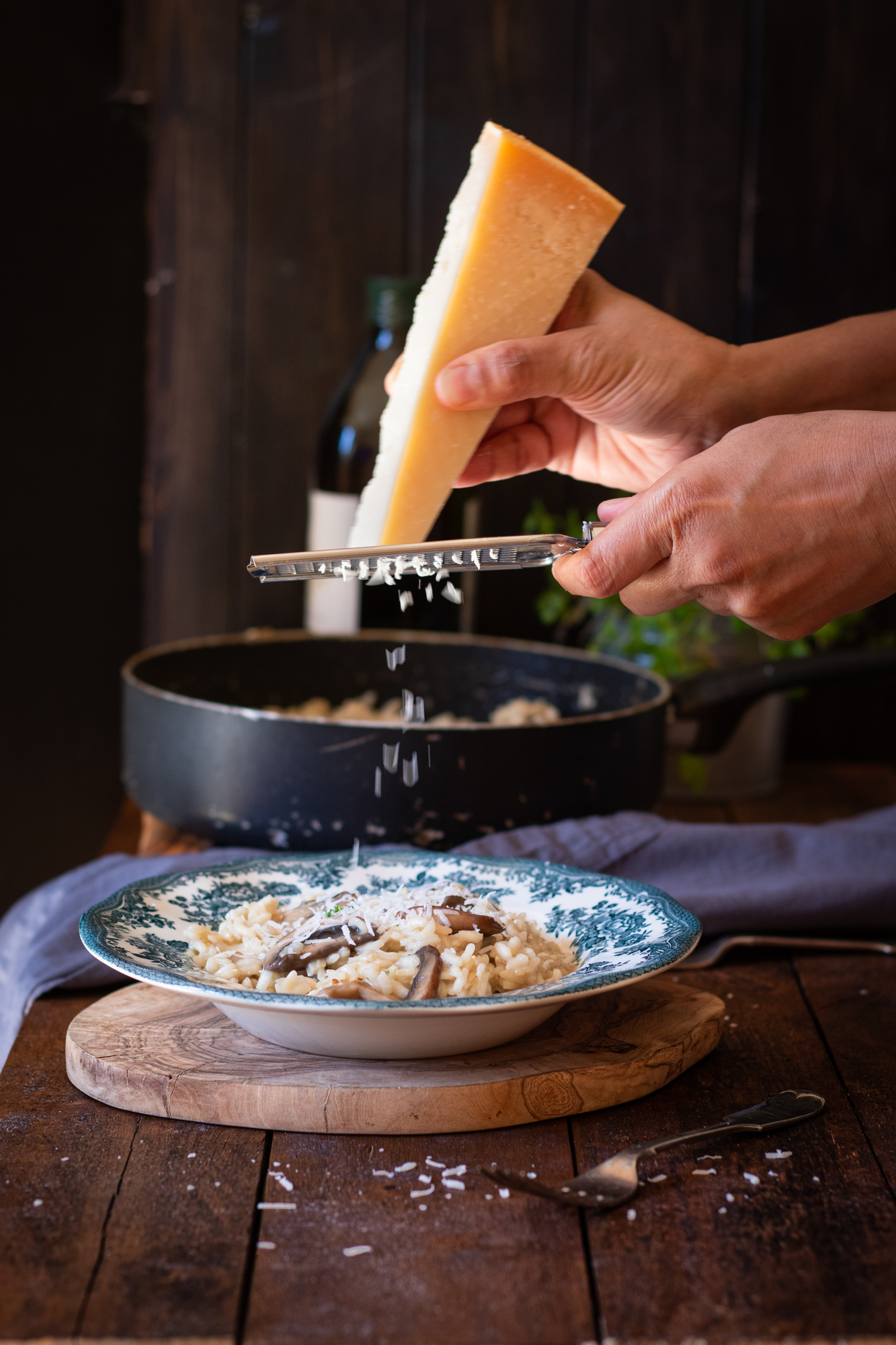 A good quality arborio rice, mushrooms and a good vegetable or chicken stock are the key to this recipe. I have used mixed mushrooms and it turned out so good. I had homemade chicken stock at home and the taste was amazing. If you don't have the time to make a homemade chicken stock/broth then I recommend using Sadie's Kitchen chicken bone broth (not sponsored) I just love their broth the taste is just like homemade.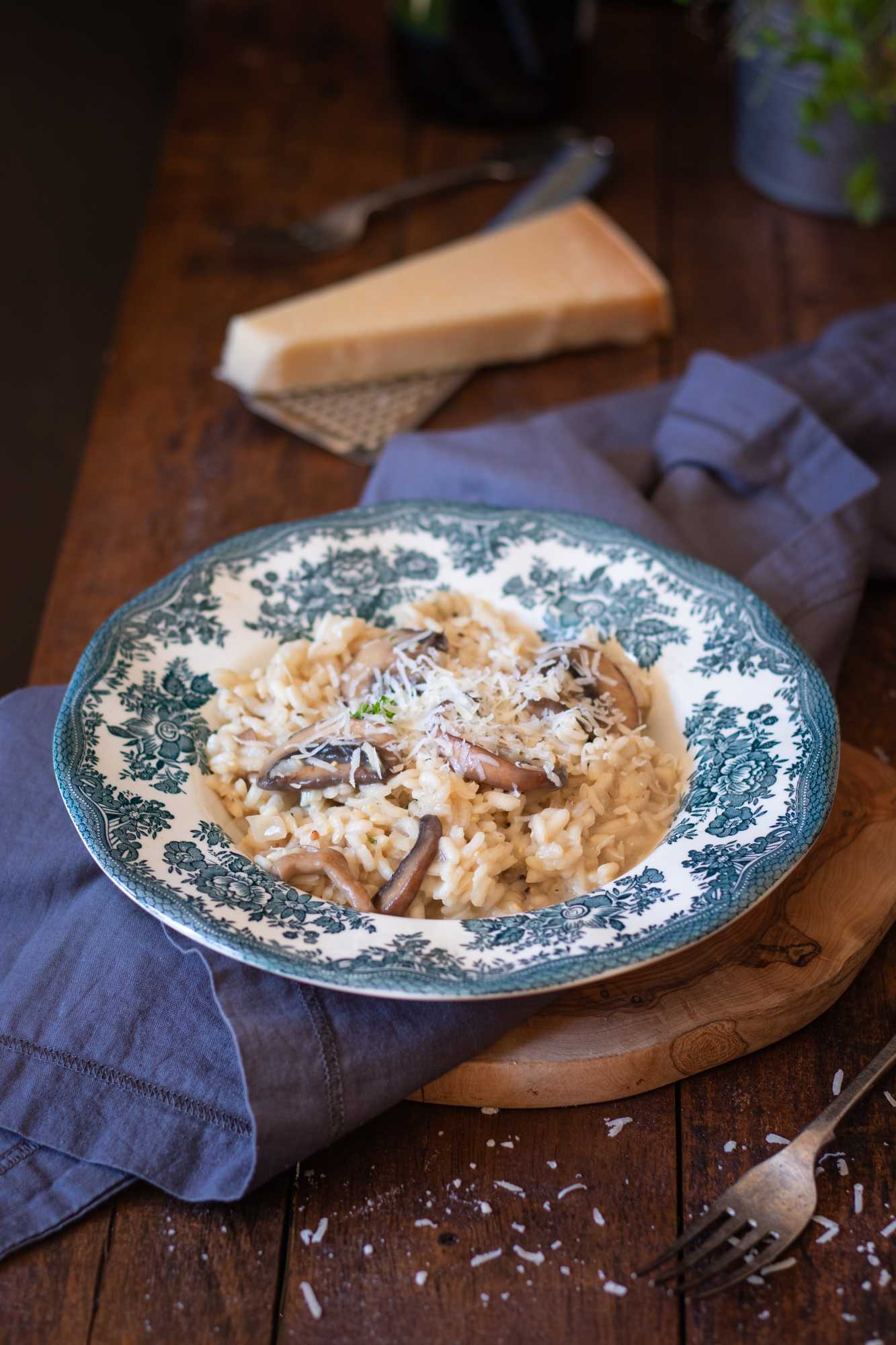 The only time consuming part for this recipe is to keep stirring the risotto and add the stock little by little, be patient the risotto will turn out yum! Try making it with different veggies of yours choice, if you have any veggies to be used up why not try this risotto?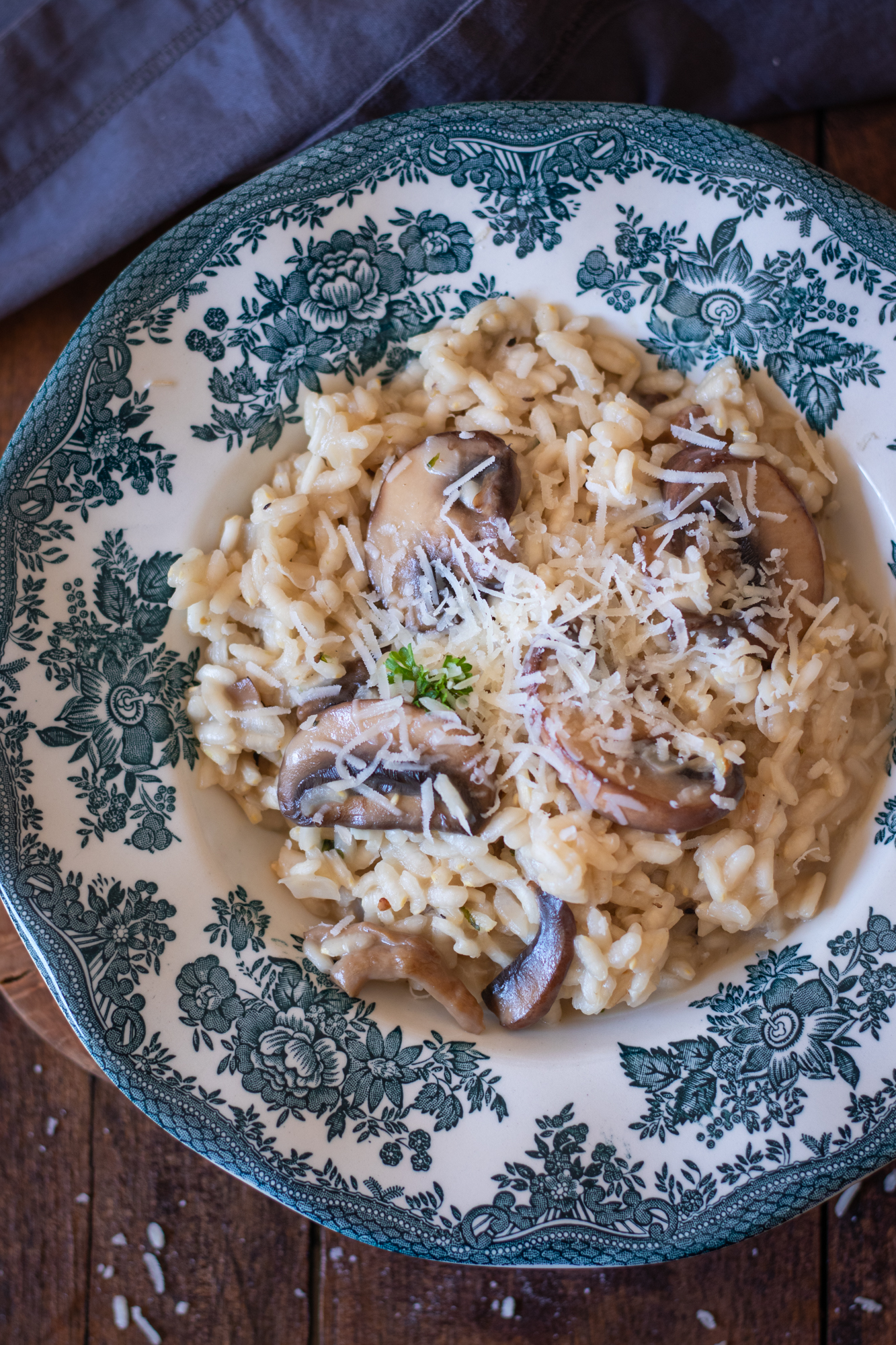 If you like risottos like me then I have another one for you Asparagus risotto also delicious and healthy!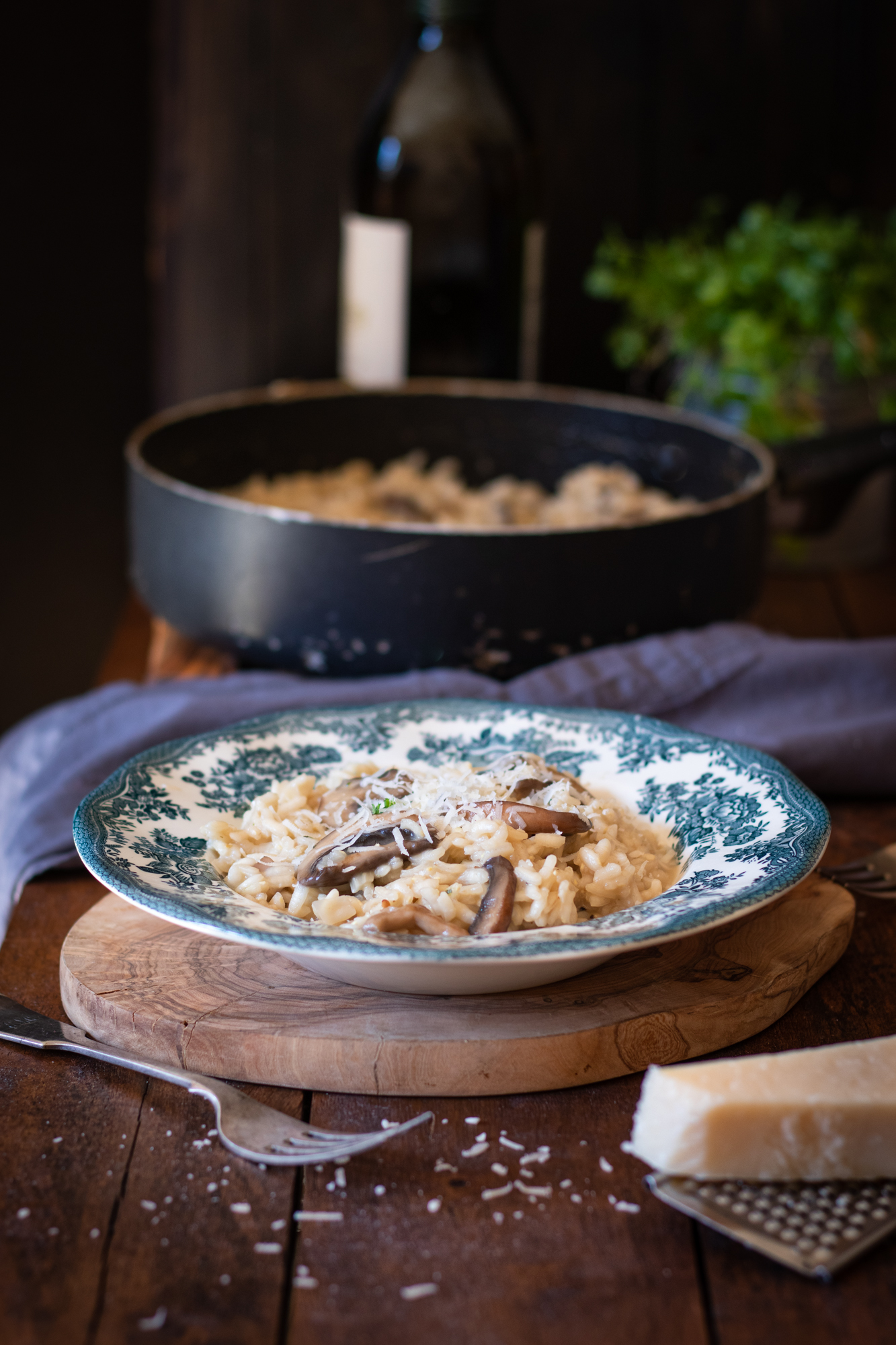 I hope you enjoy this as much as I did, please let me know if you try this do leave a comment below. Do remember to use my hashtag #soulfulandhealthy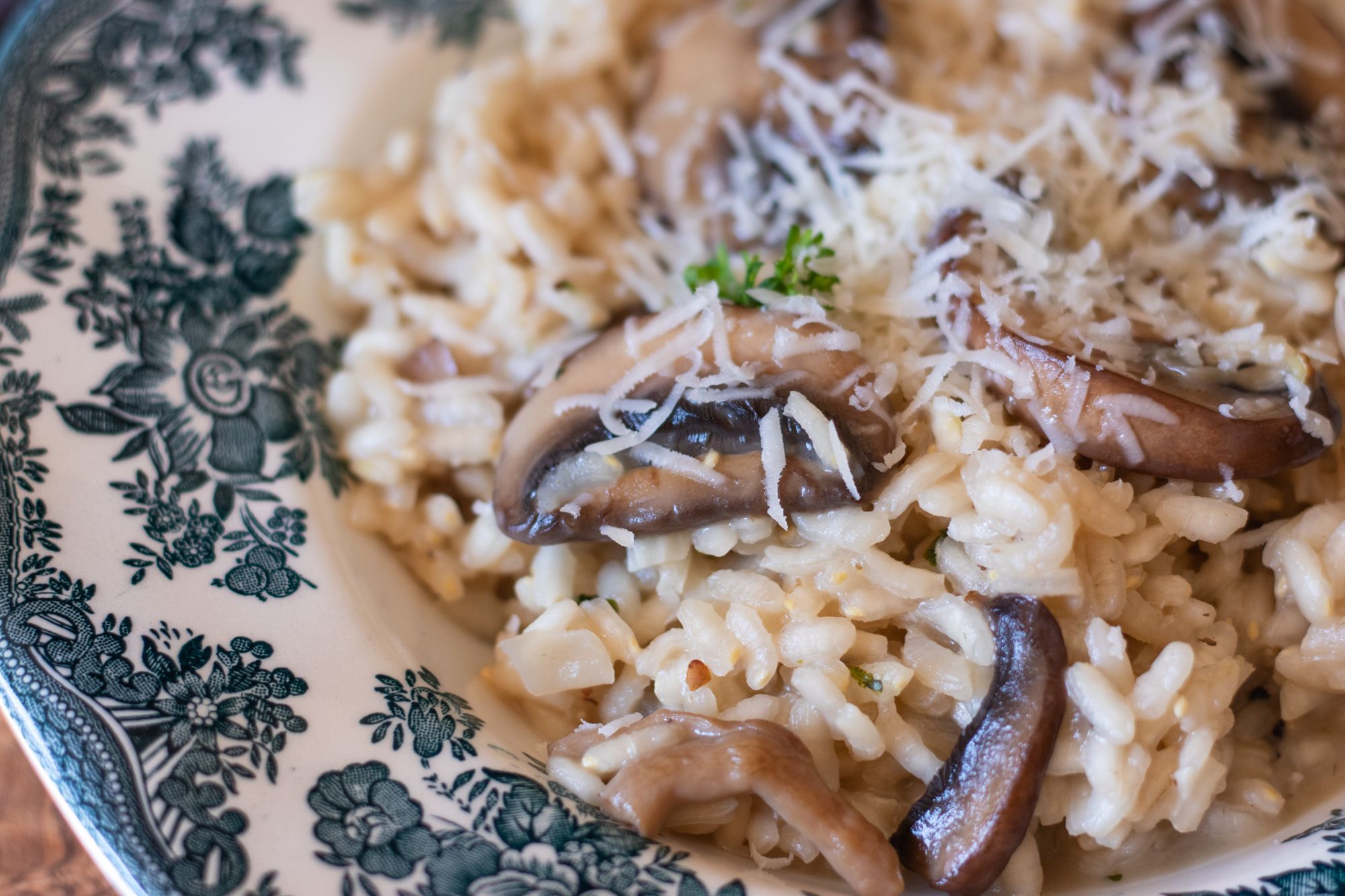 If you liked what you see here, please feel free to share it with family and friends. You can find me on Facebook, Instagram, Twitter and Pinterest
Warm hugs
S :)
Mushroom risotto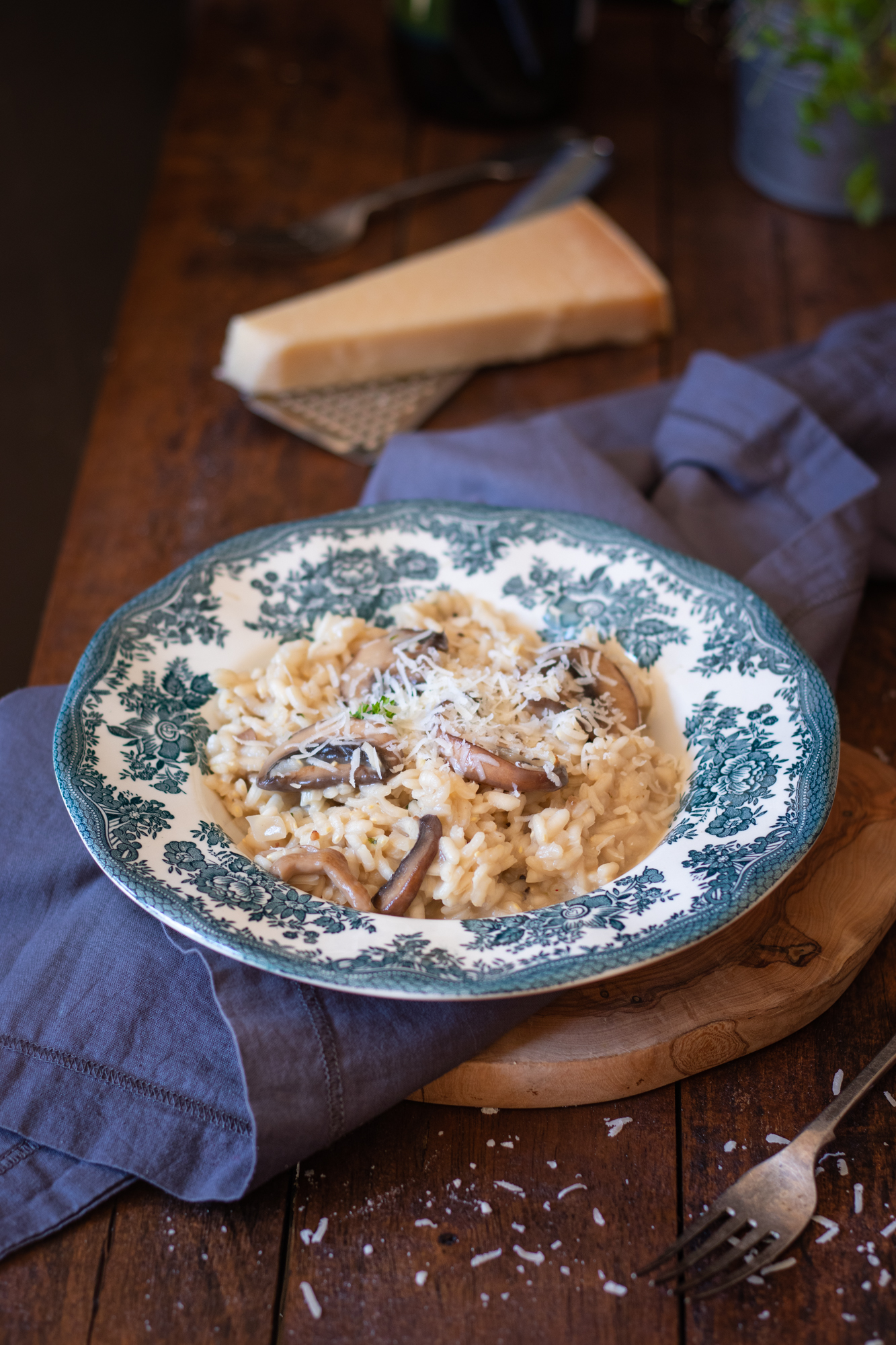 | | |
| --- | --- |
| Prep Time: | 40 mins approx |
INGREDIENTS
200 grams arborio rice
250 grams mixed mushrooms or any mushrooms chopped in slices
1 litre vegetable broth or chicken broth
1/4 cup grated Parmesan (plus more for garnish)
1 small onion chopped
1 clove of garlic finely chopped
1 tbsp extra virgin olive oil
Salt and pepper to taste
instructions
Heat the oil in a good quality non stick pan on medium heat, add the chopped onion and sauté for few mins until translucent for one or two mins. Then add the garlic and sauté for another 30 seconds, make sure you don't burn the onion and garlic.
Add the mushrooms and fry for two to three minutes.
Then add the rice and mix well, make sure the rice is well coated.
Now add just 1/4 cup of the stock and reduce the heat to low, stir gently. Once the stock is absorbed add another 1/4 cup. Add the 1/4 cup grated Parmesan and mix well.
Keep adding the stock only 1/4 cup at a time and continue stirring. Season with salt and pepper as per your taste.
This might take about 20 mins or so, the rice will begin to look creamy, when the rice is cooked aldente.
Serve warm with more grated Parmesan. Enjoy!