Kidney beans curry or Rajma Masala
A simple recipe using very basic cupboard ingredients makes this delicious curry. Healthy with kidney beans, aromatic Indian spices, makes this a nothing less than any restaurant or takeway meal, or even better since it is made at home. Serve with basmati rice or naan.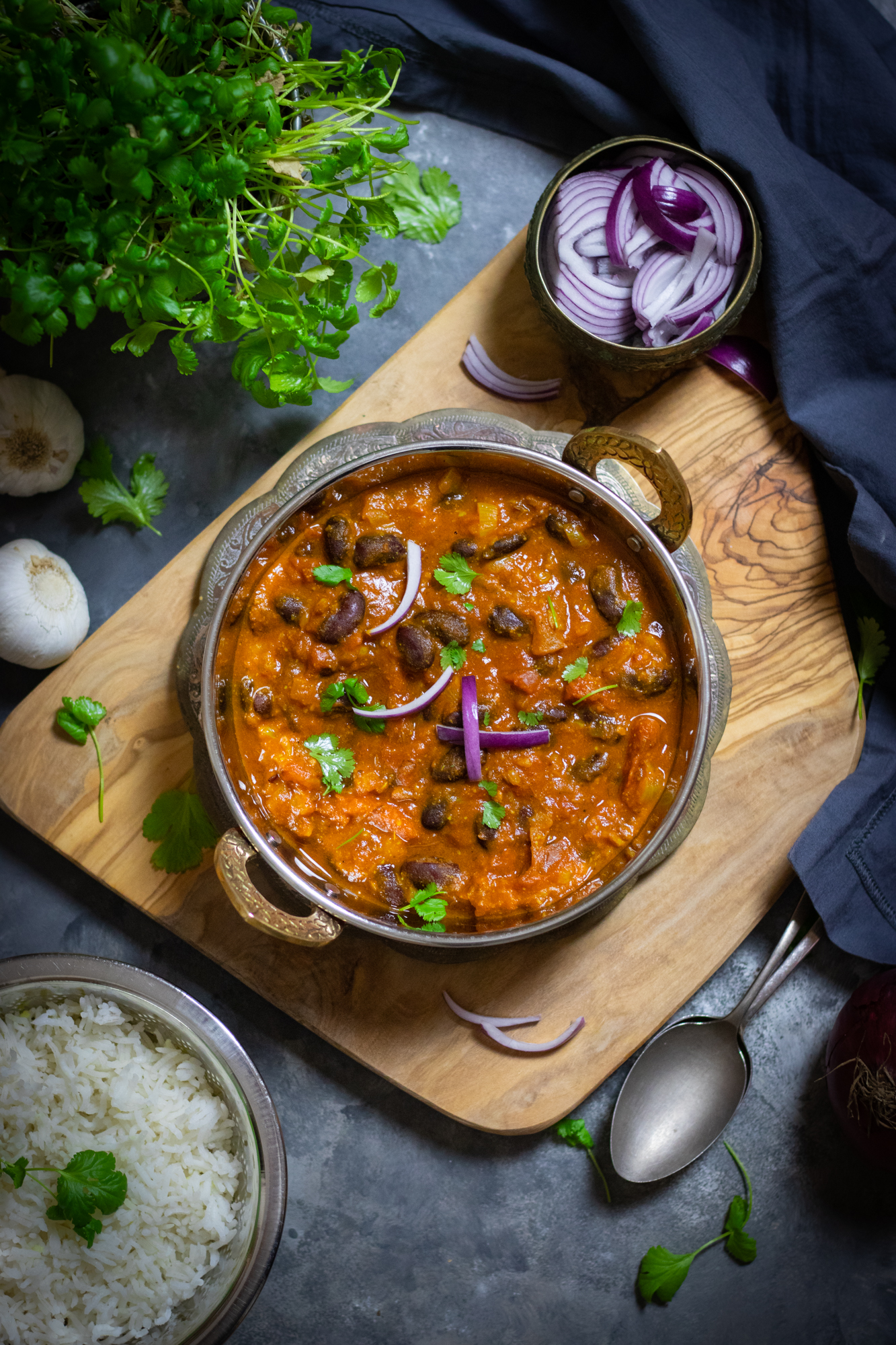 When days ahead of us are uncertain, lot of us staying at home, we can do one thing to keep ourselves occupied is to cook at home and this way we get to eat delicious home cooked meals everyday.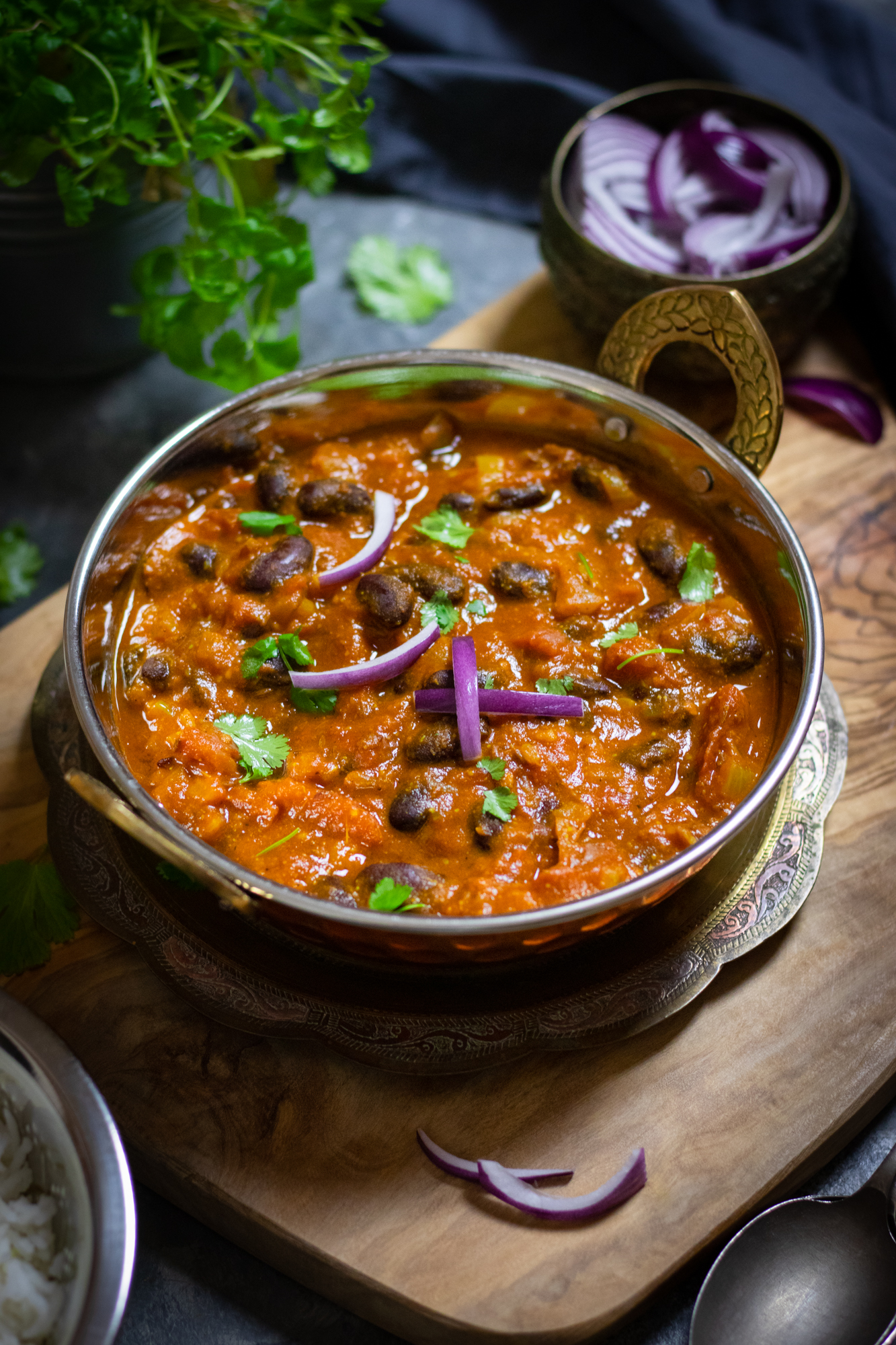 This used to be my favourite curry when my baby was little, because it hardly takes time to put it together and I can use tinned products, along with the basic Indian spices which most of us have in our cupboard.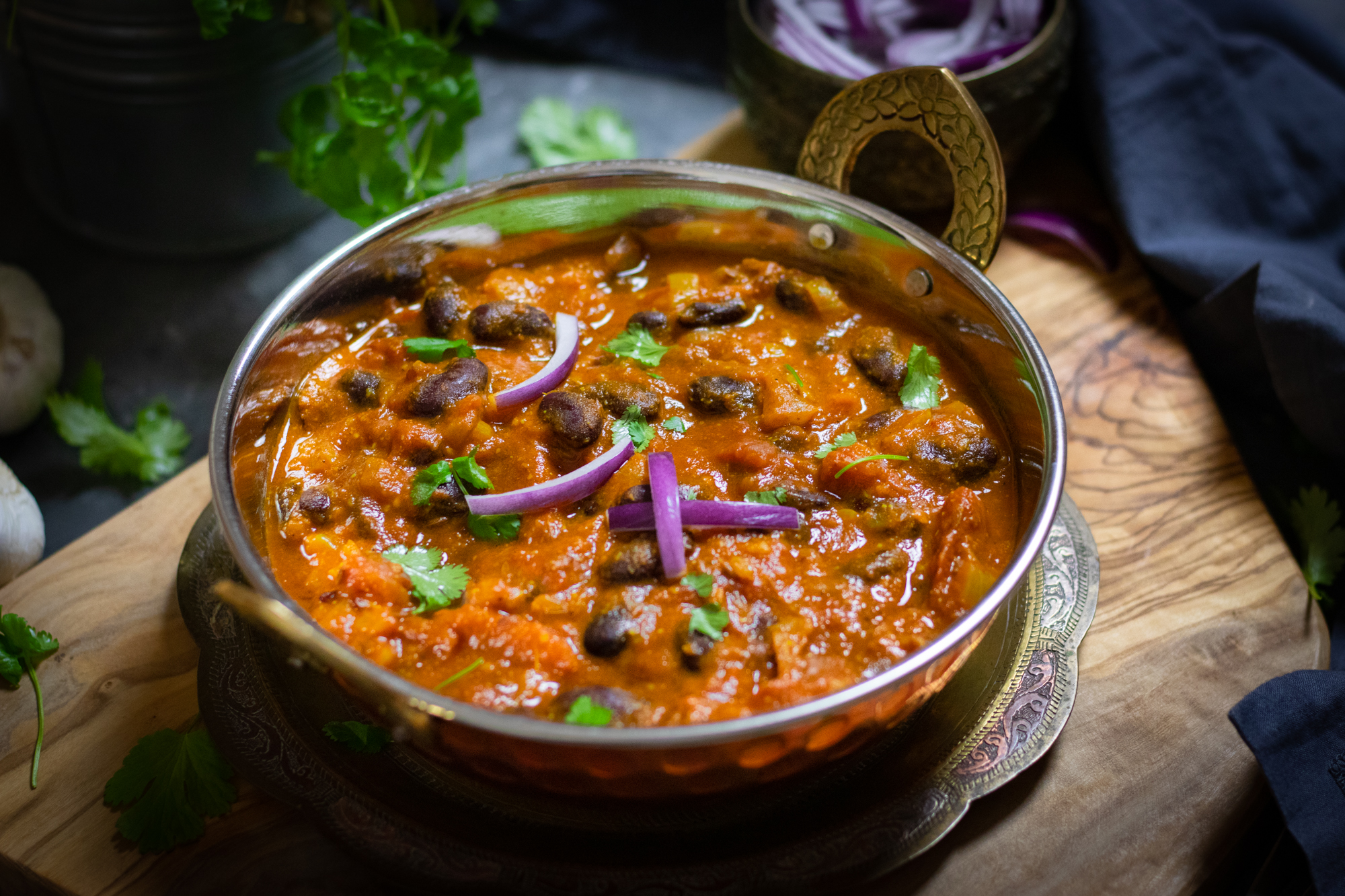 If you don't have kidney beans you can use any other tinned beans including chickpeas. You can even add cream if you have, gives it a different taste or you can keep it simple.
Very delicious when served with steamed basmati rice or goes well with naan or chapathi too.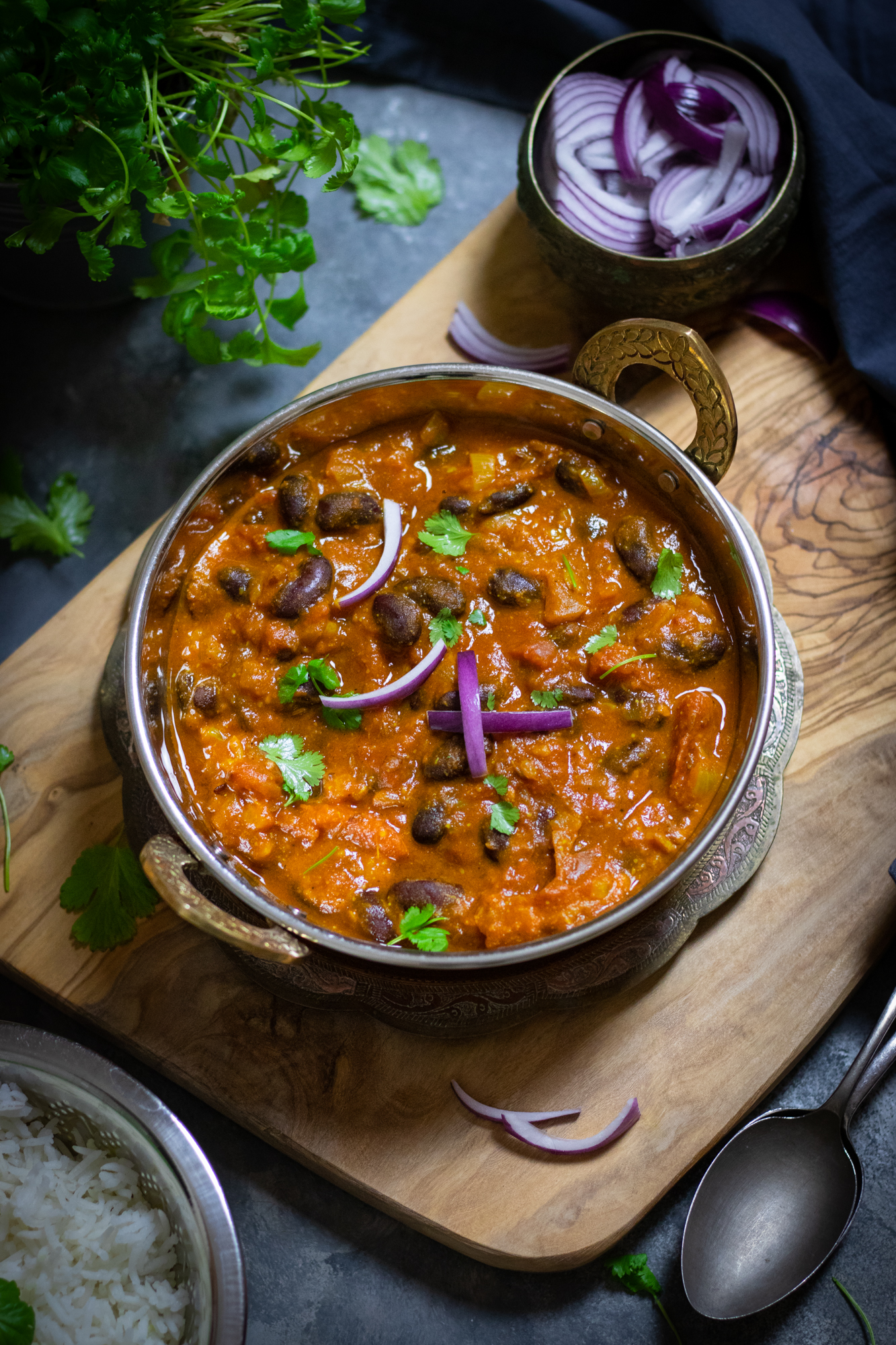 Please stays safe and I pray this will be over, remember this too shall pass.
Let me know if you tried my recipe, please feel free to tag me and use my hashtag #soulfulandhealthy on your lovely creations, so I don't miss them.
Liked what you saw here, please feel free to share it with family and friends. You can find me on Facebook, Instagram, Twitter and Pinterest
Stay safe and warm hugs
S.
Kidney beans curry or Rajma Masala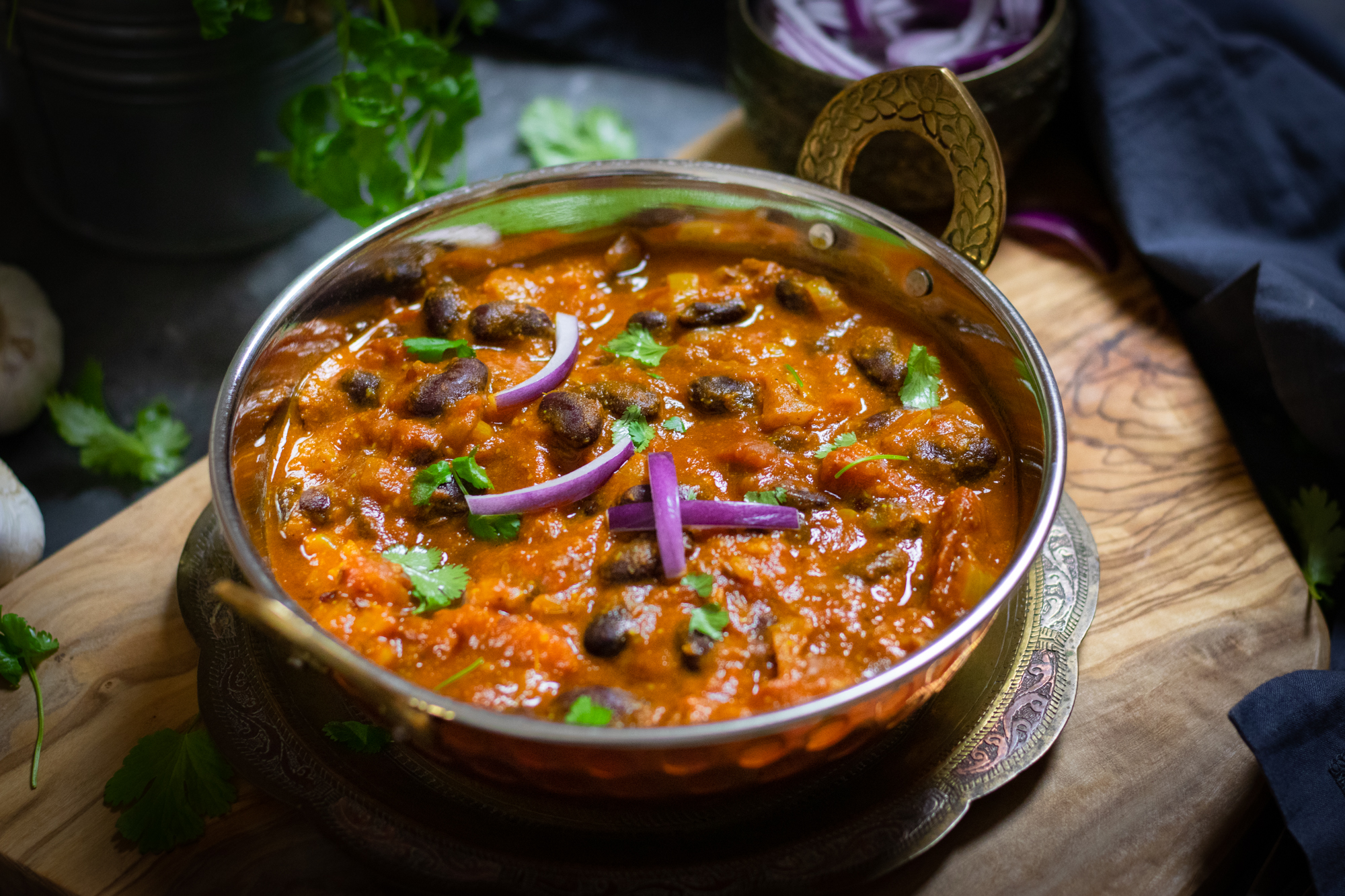 INGREDIENTS
1 can/ tin kidney beans
1 can/ tin chopped tomatoes (you can use freshly chopped tomatoes)
1 finely chopped onion
1 tsp whole cumin (optional)
1 tbsp ginger and garlic paste or 1 inch ginger finely grated and 1 large clove of garlic finely grated or 1 tsp ginger powder 1 tsp garlic powder
1 tsp ground turmeric
1/2 tsp chilli powder
1 tsp cumin powder
1 tsp coriander powder
1/2 tsp ground pepper
Salt to taste
1 tbsp sunflower oil or vegetable oil or use 1 tsp butter and 1 tsp oil
Fresh coriander leaves chopped (optional)
Cooked basmati rice to serve
instructions
In a non stick pan add the oil or butter, once the oil is hot (medium heat), add the whole cumin seeds and once it starts to splutter add the onion and sauté for two mins until brown but not burnt.
Add the ginger and garlic paste and fry for 30 seconds. (Skip this if using powdered ginger and garlic, you can add it along with the rest of the spices)
Add the chopped tinned tomatoes, let the tomatoes cook for about 5 mins, add all the spices, stir well and let it cook for another 2 to 3 mins.
Open the kidney beans tin and reserve the water separately in a bowl, add the kidney beans into the pan and combine well. Cover and cook for another 2 mins.
If the gravy has reduced, add some of the reserved water from the tin.
Serve with cooked basmati rice, garnish with freshly chopped coriander leaves. Enjoy!