Wholegrain Brown Irish bread
After I moved to Ireland not only did I fall in love with it's people but also the food. The fish and chips, Irish breakfast, Guinness beer :P and of course the simple yet delicious bread.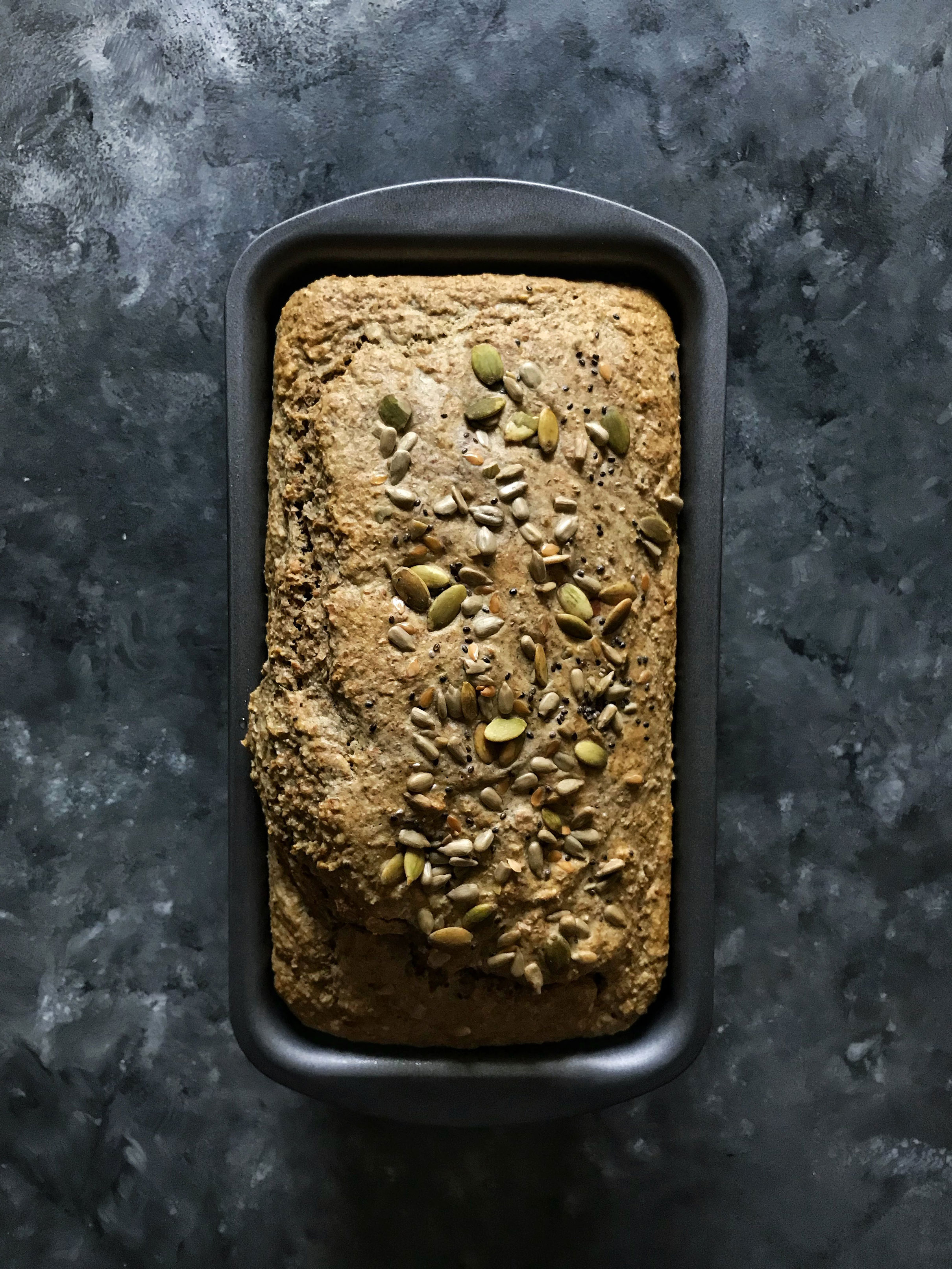 We always bought from store but never realized that it is so easy to make. My aunt works in the hospital here in Dublin and one of her colleagues a lovely Irish lady gave her this recipe. The very first time I baked my own Irish bread, I was so impressed, decided will never buy from the store again.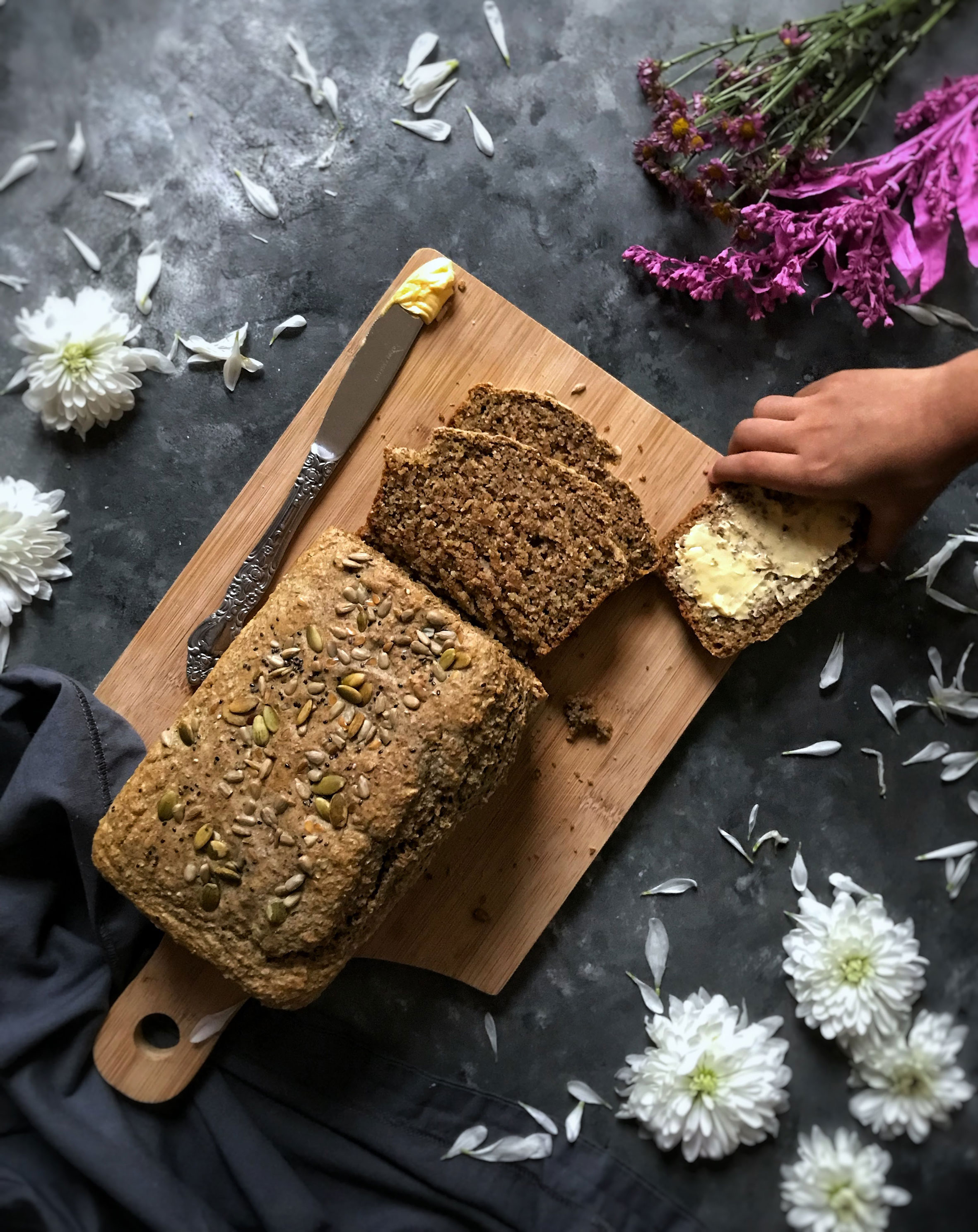 Simple things like bread or butter when made at home gives you so much of satisfaction and a feeling of achievement ;) at least to me. I felt like Gosh I can bake my own bread now! With the right ingredients it take only five minutes to put together, just the baking time is 45 to 50 mins.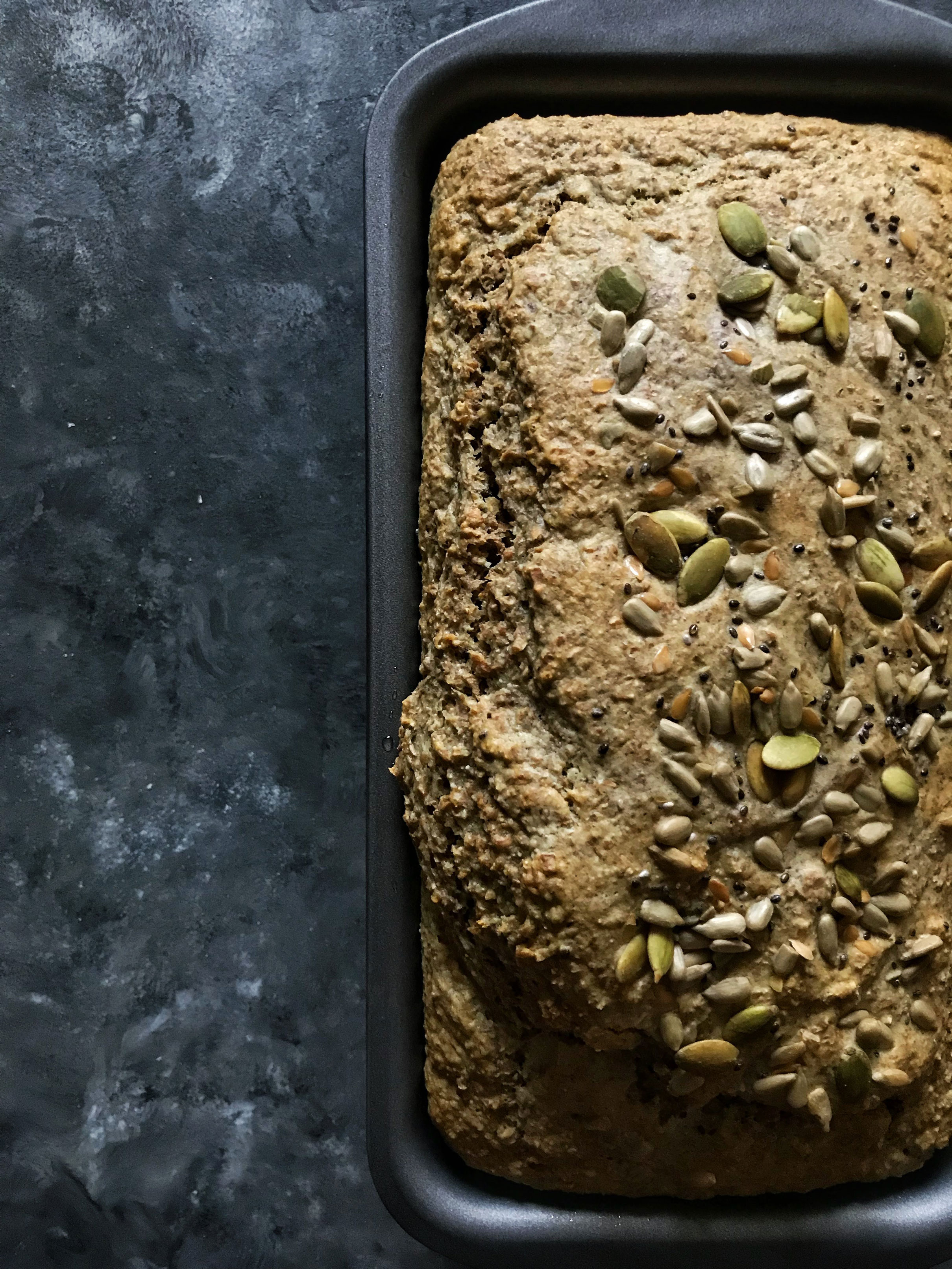 Wholegrain Brown Irish bread
| | |
| --- | --- |
| Prep Time: | 5 mins to prepare, baking 45 to 50 mins |
INGREDIENTS
450 grams Wholemeal brown flour (stone ground and coarse)
2 tbsp red wine vinegar
2 tsp bread soda (baking soda)
500 ml milk
2 tbsp vegetable oil
Mixed seeds optional
instructions
Pre-heat the oven for 175 degree Celsius.
Mix all the above ingredients in a bowl, add to a lined and greased 2 lb loaf tin and bake for 45 to 50 mins. Until a skewer inserted comes out clean.